9 Best Exercise Steppers Reviewed & Compared
last updated:
Mar 02, 2021
Aerobic exercise steppers are a great way to get an effective workout from the comfort of
your own home gym
. Each of these steppers is versatile, durable, lightweight, and portable, so you can easily move it around as you need it. Some are even adjustable in height. Aerobic training steps are simple yet effective tools to help you get fit or compliment your current training routine.
In a Hurry? The test winner after 14 hrs of research

Tone Fitness - Our #1 Overall Blends Performance with an Affordable Price Point
Why is it better?
Adjustable height
Stable, non-slip surface
Workout guide included with purchase
Non-skid feet
Affordable
In a
Hurry? Editors choice:

Test Winner: Tone Fitness - Our #1 Overall Blends Performance with an Affordable Price Point

12
Researched Sources
1000
Reviews Considered
14
Hours Researching
34
Products Evaluated
Stability
Comfort
Size
Weight
Value
By Default
Our Top 9 Favorite Exercise Steppers
Criteria Used for Evaluation


Stability
When looking to invest in a training step, stability is one of the single most important factors. Typically this means looking at the step's quality and what materials it's constructed out of. If the primary material is high-density polyethylene, which is the case with many models on the market today, you're can most likely be sure that you're getting a high-quality, stable aerobic step.
The feet of the step should also be taken into consideration. Generally speaking, you'll want to look for something that has nonskid feet. This not only protects your floors from scratches and other damage, but it gives the exercise step some extra stability. These "grippy" feet stick firmly to the floor, giving you an extra layer or protection in terms of stability.


Comfort
It's important to find a training step that has a comfortable, cushioned surface. The cushioning under your feet makes your workout not only more comfortable but also easier on your ankle joints. Additionally, you'll want to look for one with plenty of grip. Most surfaces are rubberized, which is great for providing you with a controlled, secure step. Some even have tread to them for extra grip. Any sort of textured pattern on the surface is a good thing to look for. It's probably a good idea to not even consider buying a workout stepper that doesn't have a non-slip surface. All of the products listed above use a non-slip surface. Some are shock absorbing as well, which is a great feature to have for intense workouts.
Also, don't forget to take the size of the stepping surface into consideration. Some steps are more rectangular-shaped, while others are more square-shaped. Generally speaking, a workout step with a wide surface is going to be much easier to use. Products that say "club sized" are going to have a wider surface than others. Having too small of a surface area to work with means you're going to be focused more on making sure your feet have enough room than on your workout itself.


Size
While most training steps on the market today have an adjustable height, there still are some that don't. Typically, you're going to want to purchase an aerobic step that's adjustable because they're so much more versatile. With an adjustable training step, you can increase or decrease height to align with your fitness level and which muscles you're trying to target.
For beginners, while it might be tempting to simply purchase a non-adjustable step, consider this: Soon after starting to train with your exercise step, you're going to be ready for the next height level. Rather than going out and buying a new, higher step, why not save time and money by adjusting the height of the one you already have? Always read product specs to find out which heights your step can be adjusted to. Most adjustable steps can either be set at 4", 6", or 8". However, there are some that go up to 10" and even 12". They typically adjust with risers which come with your training stepper.


Weight
The weight capacity of your exercise step can typically give you some pretty good insight as to its durability and quality. There are many training steps on the market that have an extremely high weight limit of around 550 pounds or higher. However, there are still some that aren't very supportive in terms of weight. Some lower-quality steps have a weight capacity of around 220 pounds, and customers have complained that the step does not even support that much. The last thing you want is for your training step to buckle under your weight. This is hazardous for both you and your best exercise step. If you're going to spend the money on investing in the exercise step, make sure it's one that's going to give you years of use.


Value
This goes without saying, but no one wants to spend an arm and a leg on a training step. If you're new to the world of fitness steps, you may want to start with a more affordable aerobic step. If you're a fitness step pro and you've been using them for years, it's probably safe to say a more expensive model will be worth the money. Additionally, don't assume that the least expensive is necessary for poor quality. Likewise, don't assume that the most expensive is top-of-the-line. How much money you're wanting to spend on your exercise steps is really a personal decision, but the majority of the options on our list above are relatively affordable. As with anything in life, striking that balance between price and value is what you should be aiming for.
Warranty
Warranties show that the company is so confident in its product that they're willing to guarantee its quality for an extended period of time. Many training steps on the market today come with a warranty that covers any quality issues such as broken parts. Other warranties guarantee both quality and results. Chances are you won't even need to use your warranty, but again, it's a nice reassurance to have.
Some brands will even offer a life-time guarentee of quality, and this is often a great brand to go with. You can trust that what you are buying is not only going to last for a life of stepping, but that if it doesn't the company has your back and will cover a new stepping system or repairs for you. It is always reassuring to know that your purchase extends for a lifetime of health.
Expert Interviews & Opinions
Most Important Criteria
(According to our experts opinion)
Experts Opinion
Editors Opinion
Users Opinion
By Default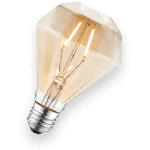 Step it up
Adding body weight resistance to your workout will have you feeling more toned and kick up the cardio as well. If you want to get more of a workout and boost the intensity grab some weights and incorporate those into your cardio routine. You can also make sure to get a stepper that is adjustable, so you can make it higher and more difficult--and therefore get more of a workout in.
Keep your form
Make sure you're stepping the right way to avoid Achilles, knee or hip injuries. If you know you have issues with these things, then make sure you grab something that provides more shock absorption and excellent grip and traction. Most of the selections on our list offer all of that, however, some do take these special considerations in mind and provide more stability and shock absorption than others.
Other Factors to Consider


Ease of Use
While this may not be a very important factor for everyone, those with limited space should take into consideration the size and storability of their step. Some workout steps on the market fold down to a more compact version to make storage and travel simple. Don't forget to look at the net weight of the step as well. Obviously, those that are lighter are going to be much easier to carry and store. However, there can be a downside to the lightness, as sometimes lighter steps can be less sturdy and durable. It's all about finding a balance of the qualities you're looking for.
Also, make sure that you get the exercise step that provides you with the space you need for your workouts. You will find that some have a narrower surface area, so if you know that you need something with a wider surface area then keep that in mind while making your selection.


Advanced Features
Some of the aerobic steppers on our list are just that--a stepper. Others, however, offer more than just that. Many have adjustable heights--most of which use risers to help you adjust them. You can use these risers for other workouts--like tons of weighted ab workouts. There are others that have more options--which means you can turn them into other types of workout equipment. If you want something that you can use as a strength training bench or for circuit training or boot camp-style workouts, then take a look at these more versatile exercise steppers.
Keep in mind that you don't have to spend extra money on something that offers more features than you need. On the other hand, you don't have to settle for something that doesn't allow you to adjust the height or do other workouts with it. Some also offer more stepping space than others while others are much narrower--so if you know you need more space, or if you are a beginner, then make sure you are looking at the steppers with more surface area.


Traction
Whether you are using traditional bench-style training steppers or the new modern stepping machines, one thing you have to have is good traction. When you are stepping and moving around at a fast pace or at high step levels you want to make sure your feet are not going to slip out from under you! The tread on your aerobic stepper is one of the most important features you need to check for. Bigger and deeper grooves are usually better and you are going to want the majority of the surface to have good tread on it so you are sure to keep your footing and keep the workout moving without accident or injury!


Motion Control
Another thing to consider when choosing a training step to use in your workout routine is how much motion control you want and need. If you are just wanting to perform steps then a motorized mechanical stepping machine may be a good choice. But if you are wanting to do more advanced steps with kicks and full-body movements then you will want to stick to the traditional bench-style exercise steps for their versatility and range of motion.
Frequently Asked Questions
q:

What muscles do exercise steppers tone?

a:

Step-ups target the gluteus maximus and the quadriceps muscles in the thighs. The gluteus maximus begins on the pelvis and sacrum. The muscle travels into the back of the thigh. This muscle is responsible for extending the hip joint. There are four quadriceps muscles. These muscles are responsible for extending the knee as well as flexing the hip.
q:

Are there any risks involved with the use of platform steppers?

a:

Since the hips are knees are both heavily involved in step-ups, those with severe joint problems should either avoid using step-ups or talk to their doctor about safety measures that can be taken for the exercise. Depending on the severity of your joint issues, you may still be able to use your stepper, but it's always best to talk to a doctor or other medical professional before beginning any kind of exercise routine.

Also, it's advised to avoid performing propulsion steps for more than a minute at a time.

Propulsion steps are performed when both feet are on the ground or on the platform at the same time. They're considered high-impact. Additionally, to avoid Achilles tendon injury, make sure that your heel never lands over the edge of the platform. Periodically looking down will help you ensure that your feet are placed properly. Also, there is no need for heavy steps. A soft, lighter step will help avoid unnecessary high impacts.
q:

Can you modify the basic step-up exercise?

a:

Yes. You can add intensity to your workout by using dumbbells. Simply hold the dumbbells in your hands, palms facing up, and begin your workout. For best results, you should be holding them down by the sides of the thighs. You can also vary the intensity of your workout by adjusting the height of the exercise stepper. Additionally, you can vary which muscles are being worked the most by changing your distance from the workout step. If you start further back, you're mainly targeting the gluteus maximum. If you start closer to the exercise step, you're working your quadriceps more. If you're looking to stretch your quadriceps while using your stepper, simply pull one foot toward your buttock until you feel a stretch in the thigh. Hold and repeat with the other leg.
q:

Is there a proper form that I should use when working out?

a:

Yes. Your posture is very important when it comes to using fitness stepper. Your head should be up, and your shoulders down and back. Make sure that you're not hyperextending your knees or back at any time. When you step up onto the platform, learn from the ankles rather than the waist. This avoids putting excess strain on the spine. It's recommended to change the leading foot after about a minute of continuous exercise. This helps even out the amount of musculoskeletal stress that's being put on your legs.
q:

Are there any additional benefits I can expect from an aerobic step?

a:

Aside from toning muscles, using a fitness step is a great way to get a cardiovascular workout in. Since these aerobic steps are so versatile in terms of height, you can simply adjust your step to be a bit higher for a more intense, cardio-focused workout. Adding weights will also intensify cardio benefits. Versatility is one of the single greatest qualities a piece of fitness equipment can have. Fitness steppers are a great way to tone muscles, burn calories, and stabilize joints.
These workout steppers are a great addition to any weight lifting routine. As many of us know, lifting weights is a wonderful way to grow muscles, but cardio always takes it to the next level. Not to mention, having the best exercise step in your house means that when winter rolls around, you won't need to brave the cold. That alone is a huge benefit.
Subscribe to our newsletters