10 Best Fila Running Shoes Reviewed & Tested
last updated
Jul 31, 2019
Fila has been
making affordable running shoes
for over 100 years. Furthermore, using some of the most updated support and cushioning has made them a favorite among runners. Their quality is consistent and over the past century, they have done nothing but improve.
Consistency, affordability, and comfort are what is offered in the 10 Best Fila Running Shoes. We did a lot of research on the brand and what has
kept them so popular over the years
while compiling the 10 best running shoes they have to offer.
Scroll through and get acquainted with Fila while answering any FAQs you may have. Our Criteria section is also packed full of good info to help you narrow down which one is best for you. We are confident you'll be pleased with what we rangled up and what Fila has to offer.
This is the best product on our list that is currently in stock:

Capture
Why is it better?
Highly Breathable
Padded tongue & collar for comfort
Padded footbed provides comfort
Dynamic Landing System® (DLS) synthetic foam absorbs shock
Highly Affordable
Great traction
In a
Hurry? Editors choice:

Test Winner: Capture

15
Researched Sources
1k
Reviews Considered
22
Hours Researching
10
Products Evaluated
Comfort
Durability
Support
Style
Value
By Default
10 Best Fila Running Shoes



Very Lightweight
Highly affordable
Highly breathable
Padded collar for comfort
Molded EVA provides comfort
provides great traction
Laces are too long
Sizing may run wide for some users
This soft and comfortable running shoe will get you where you need to go and still allow you to have money left over.
Read more
Comfort / Stability
The Maranello running shoe has a rating that is highly based on reviews of customers who are passionate about running and who knows what it takes to make a good comfortable running shoe. It's very lightweight and allows your feet to breathe easily. It has a molded EVA midsole that provides great comfort, and its padded collar adds comfort as well. The stability of the shoe is also highly praised among runners of all types and it performs well on a variety of trains.
Durability / Quality
The upper of this running shoe is highly durable and made with quality materials. There were no reports found that reported poor durability of the outsole and it seems to hold up well to the wear and tear of all-terrain running. It has great traction and should last for good long while thanks to the high-quality design and the use of quality materials.
Cost or value
Fila provides this running shoe at a highly affordable price. It is a good choice for beginners and experienced runners alike so it is fitting that the Maranello takes the first spot on our review list!



Highly Breathable
Padded tongue & collar for comfort
Padded footbed provides comfort
Dynamic Landing System® (DLS) synthetic foam absorbs shock
Highly Affordable
Great traction
Some reports of durability issues
Sizes run small and narrow
Now, this is how to "Capture" the running spirit. With a ton of support and neutral colors, it will surely capture your attention.
Read more
Comfort / Stability
If the comfort of these shoes doesn't capture your attention and make you fall in love then you are one hard runner to please! The Capture model running shoe comes with a padded tongue and collar for comfort. The footbed is also padded for a comfortable run. Its Dynamic Landing System adds stability and support and reduces shock impact with each and every step you take!
Durability / Quality
The upper of this running shoe is made with quality materials and is quite durable, while the outsole does not seem to last as long as other running shoes. With this said you should be aware that the price of Fila running shoes typically are very affordable and on the cheaper side of the running shoe price market. This means you get quality and durability while also having a price tag you can afford if you do need a backup or replacement pair.
Cost or value
Like most Fila running shoes this one is very affordable as stated above. It is perfect for all runners and will serve you well no matter what kind of running you do or the terrain you choose!



Lightweight & Highly Breathable
Midsole provides good cushioning
Durable outsole
Great traction
Good flexibility
Affordable
Sizes run small
Some users thought it was a bit too tight
How fun that the Best Trainer is on our top picks for the best Fila running shoes! We found that most runners appreciate the comfort, flexibility, and nicely they allow your feet to breathe.
Read more
Comfort / Stability
I couldn't find any reports about the lack of comfort of this running shoe. In fact, most runners love how soft and comfortable it is. They find that it has a good amount of flexibility, a good amount of cushioning in the midsole, and it's lightweight and allows your feet to breathe easily while you run. It's also a great training shoe, hence the name.
Durability / Quality
There were some significantly smaller reports of durability issues with the upper stitching, otherwise noting that this is a durable and quality made running shoe that will last a long time.
Cost or value
This running shoe will be quite affordable and would be a perfect choice for any runner. Beginners may find it a little costly but it is a great investment and seasoned runners will immediately see the value of investing in a pair of Best Trainers.
4

. Memory Shadow Sprinter 4






Great Breathability
Light weight
Soft Memory Foam
Fila Shadow Sprinter 4 is a great addition to the 10 Best Fila Running Shoe line up It offers tons of comfort with the EVA and memory foam as well. It also keeps a classic look with upgraded mesh linings and synthetic materials.
Read more
Comfort
With an EVA outer soul combined with memory foam insoles, you get a soft ride with a form-fitting customized feel with each step. Add some mesh sides and you get a cool breezy shoe that feels amazing.
Another classic lace-up option makes this a simple customized fitting shoe. You'll feel locked in and ready to go. They are similar to tying down pillow to your feet.
Durability
The synthetic leathers and upper textile mesh makes these super durable while keeping them light. The memory foam adds tons of cushioning without adding weight and makes the Shadow Sprinter 4 ideal for longer runs.
Furthermore, the textile mesh doesn't just allow air to push through as you run, it allows for more mobility. More mobility means less stress on the actual shoe and your foot. Less stress means you won't have to worry about damaging the shoe, giving you a longer more desirable running companion for your feet.
Value
Fila just cannot seem to be beaten at price. They make great shoes that are affordable. Therefore, if you are looking for flashy expensive running shoes, there are tons of options. However, we like to save money and get a great product.
These are a great combo of updated material, style, and comfort without the heavy-duty price tag. Fila always keeps it real with the value and the Shadow Sprinter 4's are no different







Flexible
Supportive
Extra cushioning
Lightweight
Not good for humid or wet weather
Fraction 3 takes Fila to another level in running shoe design. However, they didn't defer from their Fila classic style. They still offer the basic lace-up for traditional comfort but added some liners and mesh and foamy souls, OH MY! These are a great example of what has kept Fila in the shoe game for over a century.
Read more
Comfort
Lightweight an breathable, Fila Fraction 3 offers Coolmax technology and synthetic mesh panels on the uppers. These also have a fabric lining that hugs your foot without adding pressure or blisters.
That Coolmax supports and molds to the foot. Lining the whole footbed, the memory foam technology continuously supports all points of the foot as if forms and absorbs. You also get added flexibility with the rubber outsole, flexing and absorbing with each stride.
Furthermore, these don't just offer comfort but stability. Fraction 3 is a great cozy option for those that need added support, not everyone is a minimalist and FILA knows that. Lock it all in with classic lace-up closures and you'll be set to go.
Durability
Don't be fooled by the fashion-forward looks. Fraction 3's isn't just aesthetic, they are built to last. Stabilizing the foot while still offering tons of flexibility to destress the shoe. Everything down to the rubber sole is made to take what you put into one of the 10 best Fila Running Shoes.
Furthermore, with the added cooling technology, the sweat doesn't have a chance to get in the shoe. Paired with a pair of the best running socks and you'll never want to take them off and that's OK because they last.
Value
Fraction 3's are durable, cooling and affordable. They run a bit pricer than other Filas but they still don't even compare to other brands. This is just one reason we are huge fans of Fila, they do it right and they do it at the right price and quality.



They are very comfortable
Extremely lightweight
Highly breathable
Very good support and traction
Highly Affordable
Durable upper
Reflective components
EVA midsole provides cushioning
The back portion of the shoe was not as durable for some users
Outsole is not as durable as other running shoes
Sizes may run small
Gift your favorite runner this pair of shoes and see how much they appreciate them in person, or get them for yourself and head out for a run. Either way, you will be happy that your money was spent right.
Read more
Comfort/Stability:
The perfect shaft measurement from the arch is 2.1 inch. The overall material is thick synthetic textile and high-quality rubber sheets. The removable insole is something that you will surely love. Most users love the comfort of the Headway 6 with its EVA cushioned midsole. It's well ventilated allowing your feet to breathe easily. It also comes with some reflective components that will allow others to see you more easily while you run.
Quality/Durability:
The outsole is made of 'non-marking' rubber while the midsole is designed with shock-absorbing EVA technology. The upper of this running shoe holds up well and is quite durable and made with quality materials. The outsole, on the other hand, is not expected to last as long as other running shoes, but perhaps that's due to its extreme affordability.
Cost / Value:
The most praised thing of this shoe is it's super affordable price range and the variety of the price range is indeed so wide that you can remain assured that you won't be emptying the bank here.



Secure lace-up fit
Highly breathable
Cushioned footbed provides comfort
Provides good shock absorption 
Molded EVA midsole provides comfort
TPU midfoot provides support
Very lightweight
Highly affordable
Sizes may run small
Durability issues of the outsole
Shoelaces don't stay tied well
Swerve through your run with speed! This highly affordable and breathable running shoe will be quite comfortable while you run. You cannot go wrong with the Swerve 3 model from Fila!
Read more
Comfort / Stability
It is comfortable for most runners that have reviewed the Swerve 3. It has a secure fit with its lace-up shoelaces. It has a cushioned footbed that provides great comfort, it resists impact when your feet hit the ground, therefore absorbing shock, and its TPU midfoot provides a good amount of support.
Durability / Quality
The idea of Fila is to be affordable, yet comfortable with their running shoes and they have certainly met their criteria with this one. While the outsole may not last as long as other running shoes, you will get what you paid for and comfort will not fail you.
Cost or value
This highly affordable running shoe is one that you don't want to miss out on. Those who are new to running will appreciate the affordable price and great design of the Swerve 3.Expereinced runners will appreciate the comfortable support and great durability that they offer!



Very comfortable
Not pricey
This is one of the most popular shoes from Fila, this shoe is the next version of Peake model. It's called all-terrain running as you can also use it for trail running.
Read more
Comfort/Stability
As it's trail running shoe, the traction is better than in normal road models. Thanks to the thicker outsole, the shock absorption is much better. Shoes also provide very good grip, it enables running on more uneven terrains.
Lace-up closure adds to stability and provides a tight fit. The cushioned insole, along with a padded collar and tongue, provides a very smooth ride, you feel more comfortable. To provide more breathability to your shoes, there are special air mesh panels.
Quality/ Durability
This is definitely durable shoe as it must be for trail running. The outsole seems also to be more sturdy and less prone to damages.
Cost or Value
The cost of the shoes is around 60 dollars. For trail shoes, this is a bargain. They may not be as durable as those more expensive but they still will last for a long time.



Highly Breathable
Secure fit
Toe & Heel Cap supports your foot
Lugs allow for good traction
EVA provides good cushioning
Highly Affordable
Sizes may run small
May not be as durable due to affordability
The Countdown is a comfortable running shoe that comes complete with a toe and heel cap that assists in supporting your feet while you run.
Read more
Comfort / Stability
The comfort of the Countdown is quite pleasing. It offers cushioning thoughout the midsole. There are some mixed reviews about whether or not the arch support is sufficient. It's highly breathable, fits quite securely, and has a toe & heel cap that supports your feet.
Durability / Quality
Due to the affordability of Fila shoes, the quality is not as up to par as it is with other running shoes. These running shoes will typically last you about 4 months compared to others that typically last about 6 months. That's a little less than the average durability, but if you are looking for an affordable running shoe it could be just what you need.
Cost or value
As I mentioned above, it is extremely affordable. Like most Fila brand shoes, the Countdown offers quality and performance at a price that anyone can afford. No matter your skill level, the terrain you run, or what your budget is, chances are Fila has what you need and the Countdown is a great place to start!



Tons of support
Upgraded Fashion
Memory Foam
Good Shock Absorbancy
Heavier
Not many color options
Fila Vitality V is 100% synthetic and offers a solid rubber sole to absorb all that running impact and it doesn't leave any marks. The simple yet effective design proves that Fila knows what today's runners need in a great running shoe.
Read more
Comfort
Lined with an EVA midsole, Vitality V offers support and comfort throughout the entire body of the shoe. A traditional lacing design keeps the foot secure and comfortable, allowing for a custom, classic fit to the Vitality V.
The rubber we mentioned adds a bounce and helps absorb impact whether you're a heel striker or have a more forward stride. This is also accompanied with small lugs for even better traction.
Durability
Vitality V's outer part is made of synthetic leather and nylon, which helps the shoe breathe and bend to the foot's movement. Adding in durability too is the cross-stitching outer design, it isn't just for stellar aesthetic.
The no marking rubber that we have mentioned a couple of times is also strong. The no marking means that the rubber isn't coming off like some trail shoes have an issue with. This makes these a great option for milder trails or those that want a small crossover action in their daily run.
Value
Affordable is what we say about these. Fila is known for great products at a very affordable price and these don't disappoint. They are sporty, comfortable and that EVA foam midsole cradles the foot with each step, making these a great option for anyone looking for a simple yet effective running shoe.
Criteria Used for Evaluation
Expert Interviews & Opinions
Most Important Criteria
(According to our experts opinion)
Experts Opinion
Editors Opinion
Users Opinion
By Default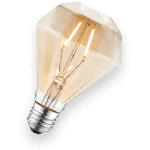 Consider what insoles can do
In reality, finding the perfect shoe for you may prove difficult. Consider investing in a custom insole if you have specific physical needs over and above what's found in a mass produced product. That way, you can open up your shoe options and have a larger selection, knowing you'll be supported the way you need.
Think about the terrain you run on
Just like there are many different types of runners there are many different types of terrain you can run on. Each terrain type will affect you and your shoes differently. Rough mountain trails can cause scuffs in your insoles and may lead to tears in the fabric of the shoe. Running on the pavement can cause the insoles to compact and can wear down the outsole tread. And running on treadmills and similar machines can quickly wear down the traction and can affect shock absorption as well!
Other Factors to Consider


Model
What is Your Arch Type?
Our feet are all different, and it's important to consider the type of arch you have so as a runner you can pick the running shoe that is best suited for your arch. Take a look at the 3 different types of arches to help consider which one is most likely to resemble your feet.
Flat Footed
If you have flat feet you most likely have an inclination to overpronate. You have an arch that is fairly low or no arch at all and when you run you can sometimes pronate too far inward which can cause injuries.  To better help prevent injury you'll want to seek out motion-controlled running shoes.
Normal Arch
If you have a normal arch, which means that you are a neutral pronator your arch along the inside of your foot will be a little less than half the width of your foot connecting the heel and toe. You can take the wet foot test to find out for sure. Which this type of arch you'll want to choose stability running shoes.
High Arch
If you have a high arch, the curve of your feet is quite significant. You probably are not pronating enough. You'll want to choose cushioned shoes for best results while you run.
Frequently Asked Questions
q:

How is the sizing of Fila running shoes?

a:

It seems that they typically run small in size and sometimes narrow as well, but make sure to measure your feet and compare them to the measurements listed for best results.
q:

Why does it seem like the durability is lacking?

a:

You may have noticed the price of these running shoes is considerably lower than other running shoes, and this may be a result of producing an outsole that lacks longevity.
q:

How can they be so comfortable and cheap?

a:

If you aim to find a comfortable pair of running shoes that won't break the bank this is certainly a good brand to start with. While they remain considerably comfortable and cheap they do not seem to last as long as other running shoes that cost significantly more.
q:

I thought Fila only produced Tennis shoes?

a:

While they are known for making a great tennis shoe, they do produce running shoes as well.
q:

What's the best way to clean my running shoes?

a:

Fila recommends using a warm washcloth and soap. Soaking the shoe in warm soapy water is okay too, you'll just want to make sure their dry before you put them back on.
Subscribe to our newsletters