10 Best Fila Running Shoes Reviewed & Tested
last updated:
Feb 07, 2020
Fila has been
making affordable running shoes
for over 100 years. Furthermore, using some of the most updated support and cushioning has made them a favorite among runners. Their quality is consistent and over the past century, they have done nothing but improve.
Consistency, affordability, and comfort are what is offered in the 10 Best Fila Running Shoes. We did a lot of research on the brand and what has kept these shoes so popular over the years while compiling the 10 best running shoes they have to offer.
Scroll through and get acquainted with Fila while answering any FAQs you may have. Our Criteria section is also packed full of good info to help you narrow down which one is best for you. We are confident you'll be pleased with what we rangled up and what Fila has to offer.
This is the best product on our list that is currently in stock:

Swerve 3
Why is it better?
Secure lace-up fit
Highly breathable
Cushioned footbed provides comfort
Provides good shock absorption 
Molded EVA midsole provides comfort
TPU midfoot provides support
Very lightweight
Highly affordable
In a
Hurry? Editors choice:

Test Winner: Swerve 3

15
Researched Sources
1k
Reviews Considered
22
Hours Researching
10
Products Evaluated
Comfort
Durability
Support
Style
Value
By Default
10 Best Fila Running Shoes
Criteria Used for Evaluation


Comfort
Whether you're running distance or sprinting, comfort is key when choosing the right running shoe. It's important to make sure that it provides the correct amount of support for your arch type and has the right level of cushioning for your feet. Not all shoes are created equal, and the size, shape, and sensitivity of your feet will need to be taken into consideration. The type of running that you plan on doing is also a factor. If you're running over rough terrain, then you need to make sure that the shoes have the right soles and are thick enough to protect your feet from rocks. If you plan on spending a lot of time outside, then you also need to make sure that they are properly waterproofed. Fortunately, Fila offers a huge line of products that come in all shapes and sizes to suit your needs.


Durability
Will they last a long time?
Are these shoes made with quality materials? Will they last a long time? The upper and the outsole should be durable to withstand a running history of about 400-600 miles.
Breathability
When we reviewed our list of top shoes, we looked at how breathable the materials were. If the shoe doesn't provide good airflow, it can create a warm moist atmosphere that can breed foot fungus and lead to bacterial infections. When feet sweat excessively, they can also have a tendency to crack and blister more often. Even an excellent pair of socks can't save you from a shoe that doesn't have breathable materials. Fila uses only the highest quality materials when constructing their shoes, and breathability is something they've definitely perfected.


Support
...you need to make sure that every part of your body is properly supported.
Supportive shoes can prevent injury and actually improve your performance. Your feet are the most important part of your body when running and keeping them healthy is essential. Knowing whether you have flat feet, high arches, or particularly sensitive soles can determine the level of cushioning and the interior shoe shape you'll need. Fila understands this and targets the majority of these areas when creating comfortable and durable running shoes.
Shock Absorbency
Running can be an extremely high impact sport this means that each time you take a step it sends a vibration or shock up to your body. Without shoes that provide good shock absorbency, this can lead to injury. It's particularly hard on your knees and can even have an impact on your lower back. Bad shoes can end your running career in a matter of years. This is because it wears down the cartilage and synovial fluid inside of your knees and can cause tearing and other issues. Anytime that you participate in a high impact sport you need to make sure that every part of your body is properly supported. This includes excellent shock-absorbent shoes. The more shock that can be absorbed by the shoes, the less shock that has to be absorbed by your body. Fila does this by using layers of cushioning and air to help offset some of the impact.


Value
...typically quite affordable running shoes...
Traction
No one wants a slick outsole. It would defeat the purpose of trying to run. We have gone through what other runners have said about these Fila running shoes to let you know how great the grip is.
Fit
Ensuring good fit is critical when buying shoes but it is especially true for running shoes! Fila shoes are known for their comfortable sit and good support, making them a go-to brand for many runners who want a quick an easy fit that will feel good from start to finish!


Style
What is Your Foot Type?
neutral running shoes
Pronation refers to the way that you turn your foot while you're running. Some people will turn their foot to the outer sole while others may turn it more towards the inner sole. Doing this can mean that you need to have one portion of the shoe a little bit thicker than the other. If you're curious about your pronation, look at the bottom of a pair of shoes that you've worn for a long time. The wear pattern can show you what your tendencies are while you're running.
For neutral runners, pronation is not an issue. They have just the right amount of pronation that will not typically cause them injury while they run.  When they run their feet first hit the outside of the heel and up to ball of their feet evenly. If you are a neutral runner you should seek out shoes that provide stability.
Those that underpronate will notice that the outsides of their shoes tend to wear out more quickly than other parts of the shoe. This is because they absorb most of the impact here while they run.  If you underpronate you will want to seek shoes that provide a good amount of cushioning.
If you are an overpronator you'll see signs of wear and tear on the forefront of your running shoes. This means your foot rolls too much from the outside to the inside while you run. You'll want to seek shoes that provide motion-control.
Expert Interviews & Opinions
Most Important Criteria
(According to our experts opinion)
Experts Opinion
Editors Opinion
Users Opinion
By Default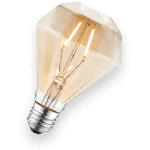 Consider what insoles can do
In reality, finding the perfect shoe for you may prove difficult. Consider investing in a custom insole if you have specific physical needs over and above what's found in a mass produced product. That way, you can open up your shoe options and have a larger selection, knowing you'll be supported the way you need.
Think about the terrain you run on
Just like there are many different types of runners there are many different types of terrain you can run on. Each terrain type will affect you and your shoes differently. Rough mountain trails can cause scuffs in your insoles and may lead to tears in the fabric of the shoe. Running on the pavement can cause the insoles to compact and can wear down the outsole tread. And running on treadmills and similar machines can quickly wear down the traction and can affect shock absorption as well!
Other Factors to Consider


Model
What is Your Arch Type?
Our feet are all different, and it's important to consider the type of arch you have so as a runner you can pick the running shoe that is best suited for your arch. Take a look at the 3 different types of arches to help consider which one is most likely to resemble your feet.
Flat Footed
If you have flat feet you most likely have an inclination to overpronate. You have an arch that is fairly low or no arch at all and when you run you can sometimes pronate too far inward which can cause injuries.  To better help prevent injury you'll want to seek out motion-controlled running shoes.
Normal Arch
If you have a normal arch, which means that you are a neutral pronator your arch along the inside of your foot will be a little less than half the width of your foot connecting the heel and toe. You can take the wet foot test to find out for sure. Which this type of arch you'll want to choose stability running shoes.
High Arch
If you have a high arch, the curve of your feet is quite significant. You probably are not pronating enough. You'll want to choose cushioned shoes for best results while you run.
Frequently Asked Questions
q:

How is the sizing of Fila running shoes?

a:

It seems that they typically run small in size and sometimes narrow as well, but make sure to measure your feet and compare them to the measurements listed for best results.
q:

Why does it seem like the durability is lacking?

a:

You may have noticed the price of these running shoes is considerably lower than other running shoes, and this may be a result of producing an outsole that lacks longevity.
q:

How can they be so comfortable and cheap?

a:

If you aim to find a comfortable pair of running shoes that won't break the bank this is certainly a good brand to start with. While they remain considerably comfortable and cheap they do not seem to last as long as other running shoes that cost significantly more.
q:

I thought Fila only produced Tennis shoes?

a:

While they are known for making a great tennis shoe, they do produce running shoes as well.
q:

What's the best way to clean my running shoes?

a:

Fila recommends using a warm washcloth and soap. Soaking the shoe in warm soapy water is okay too, you'll just want to make sure their dry before you put them back on.
Subscribe to our newsletters