Best Minimal Running Shoes Reviewed & Rated for Quality
last updated:
Mar 04, 2021
Many shoe brands exist and there are quite a few that have caught on to the minimalist running craze and you can get a pair of the best minimalist running shoes that you can slip on and forget, allowing you to run naturally and comfortably.

Whether you've already found your natural stride and are looking for your next favorite pair of minimalist shoes or you're thinking about transitioning to more minimalistic running, there's a shoe on this list for you. Check out our best minimal running shoes top 10 list below!
In a Hurry? The test winner after 16 hrs of research

Merrell Trail Glove 4
Why is it better?
Breathable mesh and synthetic TPU coverage
Merrell Omni-FitTM lacing for a perfect fit
M SelectTM FRESH lining cuts down on odor
TrailProtectTM pad for under-foot protection
MBound midsole cushioning for support
In a
Hurry? Editors choice:

Test Winner: Merrell Trail Glove 4

5
Researched Sources
1600
Reviews Considered
16
Hours Researching
21
Products Evaluated
Flexibility
Weight
Durability
Breathability
Value
By Default
Top 10 Minimalist Running Shoes Reviews
Criteria Used for Evaluation


Weight
A minimalist shoe should have minimal weight.
This may go without saying but a minimalist running shoe shouldn't be very heavy. That would take away from the experience and whole point of the shoe. We chose products for this list with varying degrees of minimalism and support to make sure there was something for everyone. No matter what though, we focused on options that are lightweight. Obviously, this makes running easier because it takes less effort to raise and lower your leg with each stride but it also makes the transition to barefoot-style running easier and more seamless. If you're already wearing a lightweight pair of running shoes, that pair of shoes inherently has less structure and support than a pair of fully-featured shoes for a heavy over-pronator for example. This means that without being too conscious of it you're moving towards barefoot-style running with minimal to no shoes. Minimalist running shoes like the ones on this list are a sort of minimal ground for your transition. You can get used to running in lightweight shoes that put the onus of support on your natural foot structure, without going straight to barefoot running which could cause strain, discomfort, and possibly injury if you were to simply go to barefoot running right from traditional running shoes.


Breathability
They may be more natural but you're still going to sweat.
Even though you're transitioning to a more natural running style it doesn't mean your entire body is going to start acting differently. You're still going to sweat for example and that's why we included this factor in our list of things that we looked closely at while choosing products for this list. This is an important factor because if your sweat isn't allowed to escape and dry in the outside air you're going to wind up running with a puddle of sweat in your minimalist running shoes, and even barring that extreme example, too much moisture inside your shoes can cause friction to build up and cause chafing, hot spots, and eventually the dreaded blisters. Fortunately, most minimalist running shoes are also inherently breathable because of the nature of their being lightweight. One way that shoe makers cut weight on a shoe while still maintaining an impact-absorbing outsole is by making the upper more lightweight and breathable. However, the products on this list definitely vary in the amount of air they let exit the shoe which is why we took a closer look at each product and gave it an individual score for this important factor.


Flexibility
Part of the transition to barefoot-style running is allowing your foot to relearn its natural range of motion.
Read also about distance running shoes.
Minimalist and barefoot running has come to be viewed as a more natural option because it allows your foot to use the natural design that it has evolved with instead of being cooped up in a tight office all day so to speak. Our ancestors evolved over 2.5 million years and they did plenty of running in order to hunt and escape predators, and while some of them had sandals, they definitely didn't have the constrictive, ultra-supportive boxes known as modern day running shoes. Despite this, they were highly effective runners. As we rethink things and more people become interested in ancestral living we can see that while modern shoes were meant to protect our feet, one unforeseen consequence of this was that they also totally changed the natural ability of our feet to move, stretch, walk, and run without protection. Having minimalist running shoes with good flexibility goes a long way towards helping your feet to relearn their natural movement patterns, so this was something we emphasized while choosing products for this list.


Durability
Unfortunately, this is a tradeoff when it comes to minimalist running shoes because of their Spartan construction. So products that are able to be long-lasting got extra high marks in this category.
Whether it's running shoes, automobiles, or just about any other product, durability often comes at the expense of light weight and vice versa. Minimalist running shoes, by their very nature, are lightweight. This is usually accomplished through the use of certain materials that are thin and light. But this also means that they're typically not very long-lasting. Runners who are into barefoot running and those who are making the transition need to understand that this is an unfortunate but inevitable trade-off they'll have to make in order to enjoy the benefits of more freedom of movement for your feet and a more natural stride. Shoe manufacturers are aware of the problem however and are constantly working on solutions and ways to make minimalist and barefoot style minimalist running shoes that are lightweight, encourage the natural movement of your foot, while also being tough and long-lasting. We gave higher scores to products that are able to find this equilibrium.


Value
The right price for the best type of minimalist running shoes.
Selecting the right minimalist running shoes can become quite a daunting task when you realize just how many are on the market and how widely their price points can vary. Our research is geared to providing our readers with exactly what they can expect from their investment.
Read also about customized running shoes.
Not only does this ensure that you get what you pay for, but it also gives you the peace of mind knowing that you are getting what you need from the footwear. While there is value with higher priced minimalist running shoes, it's important to perform due diligence and not compile a list of only the most expensive ones on the market. Our focus is on giving our readers choices that work the best for their activity and their wallet.
Expert Interviews & Opinions
Most Important Criteria
(According to our experts opinion)
Experts Opinion
Editors Opinion
Users Opinion
By Default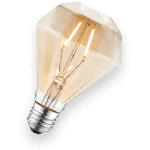 Think about what you really need
There are some minimalistic designs that do offer more support than others, but how much is the real question some people might need to ask themselves. Lower profile designs look cooler, but are you sacrificing the support that your particular feet require?
If you're one of the lucky ones who don't nee a ton of specific support, or who deal with issues like plantar fasciitis, shin splints, and many other problems that require very specific support, then go for it.
If you do need that support, research the shoes you like well to make sure you won't be wearing something that may worsen any issue you might have.
Where are you running?
The ground feel is certainly much better with less sole in between your feet and the earth but think about the terrain you're running on.
If you're going off-road, consider some protective features, an aggressive enough tread, and more durable material.
If you're sticking to the road or finished paths, the think about traction on those smoother surfaces. Also, keep in mind the distance. Will you need more protection from impact down the road?
Other Factors to Consider


Terrain
One of the most important considerations when it comes to minimal running shoes is the terrain type. Unlike a wide variety of athletic footwear that can go from treadmill to non-technical trails without much thought or worry, minimal runners are not for that type of application. If you are going to be running out on trails, make a selection that offers protection from elements such as dust and water.
Minimal runners use far fewer materials than their counterparts, so dust and sand will get in quickly and negatively affect your run if you don't choose a trail rated option. If you know for a fact that you will be doing both indoor and outdoor workouts, experts recommend buying two separate pairs of minimal running shoes to keep unnecessary injuries at bay.


Features
The best part of wearing minimal footwear of any type is the level of freedom that you will experience while wearing them. You shouldn't feel like you are wearing an uncomfortable or bulky pair of shoes.
Think about other pairs of shoes that you wear, do your toes feel "smashed"? If they do, you should consider an option that has been described by runners as possessing a roomy toe box. Luckily, our buying guide is packed with options that have the room that runners with wider feet need when they hit the trails or the road.
Read also about kids track shoes here
The goal is to feel as if you aren't wearing shoes at all; this is what will transform your running experience. The gateway to this feeling is proper toe splay on contact.


Ride
Besides the increased feedback and quality muscle development that comes from running in minimal running shoes, another great benefit is how they encourage a change in your running form. In order to get the maximum amount correction, you must take your strides with more thought than with a standard running shoe.
Even seasoned runners were surprised with how subtle changes in their gait were achieved by running in minimalist running shoes. There will be almost no interference with the natural motion of your foot. Keep this in mind while hitting the road or the trail and you will be transitioning successfully in no time!
Read also about bright yellow running shoes.
Frequently Asked Questions
q:

I'm just getting started with minimalist running; what's the most important consideration to make?

a:

Patience. Simply put, don't try to do too much, too soon. Experts agree that a reduction in weekly mileages coupled with gradual increments in intensity levels is the key to success with minimal running. Keep in mind that even seasoned runners experienced a significant transition period when switching to a minimal running shoe.
q:

How do I find the right size of minimalist running shoes for my feet?

a:

While most minimal running shoes run true to size and selecting your normal shoe size is a great starting point, we have noted those that run slightly smaller so that you can adjust. Just like any other type of footwear, it's best to size your foot at the end of the day or after a strenuous workout so that you can take any amount of foot swelling into consideration when selecting your size.
q:

What's going to be the hardest thing to change in regards to my running style when switching to minimalist running shoes?

a:

According to most runners, changing to a more efficient, forefoot-first stride is the hardest part of switching to minimal running. Most runners are actually unaware that there is anything off about their stride until they make the switch and experience it for themselves firsthand. The good news is that this will also be the best change that you can make for your runs. A more efficient stride will build endurance and prevent injuries. Minimal running has been described as "taking the training wheels off" for a reason, you don't have the support and cushion that feature heavy running shoes offer.
q:

I suffer from plantar fasciitis, should I still consider minimal running shoes?

a:

Absolutely. Just do it with more caution and consideration. Heel pain, Achilles tendinitis, or any other issue can really slow you down and take away from the quality of your comfort. Just remember to stay away from zero drop options and consider a thin insole for additional protection. As long as you keep a healthy pace and respect your limits, you should be fine. Remember to always put safety first.

This was our approach when selecting the right pair of minimal running shoes. Remember that this type of footwear comes with a ton of benefits as long as you make a selection that is tailored to what fits you best. We hope this guide provided you with all the information you need when making your choice. Thanks for following along with us, and keep running!
Subscribe to our newsletters