10 Best Minimalist Running Shoes Reviewed
last updated
Nov 27, 2018
Many brands have caught on to the barefoot running craze and you can get a pair of minimalist shoes that you can slip on and forget, allowing you to run naturally and comfortably.

We've compiled a whole list of the best minimalist running shoes to help you get your barefoot running fix. Whether you've already found your natural stride and are looking for your next favorite pair of minimalist shoes or you're thinking about transitioning to barefoot running, there's a shoe on this list for you.
13
Researched Sources
1600
Reviews Considered
12
Hours Researching
13
Products Evaluated
Stability
Weight
Durability
Breathability
Midsole
Comfort
Features
Ride
By Default
In Depth Review Top 10
Merrell Trail Glove 4
Vibram KSO EVO Cross
Topo Athletic ST-2
Altra One 2.5
Merrell Bare Access Arc 4
New Balance Minimus 10v1 Trail
Inov-8 x-Talon 212
Saucony Peregrine 7
Brooks Pure Grit 6
Brooks Pure Cadence 6
Merrell Vapor Glove 3
Saucony Kinvara 8
Table of contents
Criteria Used for Evaluation
Other Factors to Consider
Frequently Asked Questions
Sources
Top 10 Picks

Breathable mesh and synthetic TPU coverage
Merrell Omni-FitTM lacing for a perfect fit
M SelectTM FRESH lining cuts down on odor
TrailProtectTM pad for under-foot protection
MBound midsole cushioning for support
Some users thought there was a little too much cushion for a true minimal shoe supporter
You'd be hard-pressed to find a list of the top minimalistic shoes without seeing a product from Merrell at the top, and these are the best of the best. All-in-all, these are a solid bet for most runners who are searching for a minimalistic designed running shoe.
Read more
Comfort / Stability
The newest version of Merrell's Trail Glove has a little more in the sole than its predecessor, which may not sit well with those die-hard minimalistic runners. It seems the latest version has transitioned from a wide toe box to one that is slightly narrower. However, the general reception of the updated version is overall a positive one. Even if they, for some, offer slightly less felt contact with the ground, they are very comfortable, if you are okay with the arch support that is present in the update.
Quality / Durability
Merrel improved the tread and lacing systems of the shoe, as well as adding thinner mesh. However, some reviews have reported the mesh being too thin and thus, wears out quickly. Besides this, overall reviews are positive of the quality and durability.
Cost
They aren't super cheap, but taking into consideration the quality and reputation of the brand alone, I think that it's safe to say they're worth the price.

Buyers say they're breathable, flexible, and light
XS TREK technology, which makes shoes comfortable as well as stable and durable
Expect an adjustment period
The Vibram Men's KSO EVO Cross Training Shoe is super-light at 4.1 oz. At less than 5 milimeters, the sole is thin enough for enhanced proprioception and balance but thick enough to absorb shock.
Read more
Comfort / Stability
There are some reviews that complain about the toes being a little too tight, resulting in an uncomfortable fit. However, as different people have different feet, that too seems to be a fairly relative issue.
Quality / Durability
Like some of the others, it may be due to the lightweight and low profile minimalistic construction, but these shoes also reportedly have some issues with low durability when put to heavy-duty use.
Cost
They are available at a reasonable price.
Lightweight mesh construction
Foot shape to help with natural splay
Zero drop
Collapsible heel
Removable footbed
Designed with less seams
Padded midsole
The Topo Athletic ST-2 is a great shoe for those who aren't used to minimalist running shoes or who want a low-profile shoe with just a little extra padding. If you're transitioning into minimalist running, definitely give this shoe a look.
Read more
Comfort / Stability
Because of the minimalist design of these shoes, there is little in the way of stability, but the 16mm platform combined with the 0mm drop create a comfortable middle ground between a regular running shoe and a barefoot running shoe. They are soft enough to be worn without socks and have great ventilation that will keep your feet dry and cool. The roomy, foot-shaped toe box allows for natural movement and works perfectly in tandem with the shoe's great flexibility.
Quality / Durability
The construction of these shoes has a unique design that reduces the seams for a durable, lightweight shoe. This makes them a great speed shoe. The combination of mesh and synthetic material on top makes for decent durability, but the outsole is a little lacking, so these probably aren't a good shoe to take with you on the trail. Although the sole isn't the most durable, the grip is great and you can expect reliable traction even on wet surfaces.
Cost
Although at their highest price these shoes may be as much as 100$, at their lowest they can be below 50. So, depending on the style and size you get these can potentially be a very affordable minimalist shoe.
A simple design with high performance
Good minimalistic shoe
Good shock absorbing
Good flexibility
Light for speed
Supportive structure
Breathability
Durability
Good surface grip
Simple design ( but good ).
This shoe is great for minimalistic features, the design allows for speed, good shock absorbing capability and excellent flexibility and just the right amount of comfortable strategic cushion designed into the shoe.
Importantly, it is light and designed to allow you to go for speed.
For runners looking for a simple noncomplex shoe which gives a great performance, read on and check this model.
Read more
Comfort/Stability/Features
The shoe features a platform which is zero-drop, for toe freedom you get plenty of flexing space via the asymmetric overlay, stability is supported via the shoe structure working together with a well-designed lace-up system.
The midsole is dual-layered EVA which comfortably absorbs impact and gives a nice confidence building balance, run enhancing flex grooves are designed into the shoe midsole area to promote omnidirectional maneuverability.
The shoe is simplicity combined with just the right amount of needed shoe tech to ensure a light shoe which will give a consistently high performance.
Quality/Durability
Synthetics are known to give durability and this shoe is constructed from a combination of materials and fabrics which ensure FIT and stability along with durability.
Cost
Good performing shoe at a good buying price.
5

. Merrell Bare Access Arc 4
Breathable mesh uppers
Reflective detailing
EVA midsole
Zero drop
Vegan friendly
Available in multiple colors
Foot-shaped for natural splay
Vibram outsole with good traction
Antimicrobial materials
The Bare Access Arc 4 shoes from Merrell are a zero drop shoe with more cushion than other barefoot running options. They have the same great feel as a minimalist shoe with some extra support.
Read more
Comfort/Stability
With a combination of TPU and mesh lining for the uppers, these are very breathable shoes. Some report sizing issues here and there, but the foot-shape and the roomy toe box offer a great fit. They have an EVA midsole and a 8mm heel cushion. The outsole is molded with Vibram treads that are designed to offer traction where you most need it.
Quality/Durability
There are some who have had issues with the durability of the outsole on these shoes with the treads peeling away after only a short period of use, but for the most part, the construction holds up for track running.
Cost
The price tag on the Bare Access Arc 4 shoes has a bit of a range, but compared to other options on this list it's a pretty middle of the road shoe. They offer a great minimalist running design and with a fairly consistent customer approval rating, they are probably worth the small investment.
6

. New Balance Minimus 10v1 Trail

Lightweight
Great traction
Great for any terrain
Midsole band can be too tight before being broken in
Mixed reviews on durability
Shoe runs small 
The New Balance Minimus 10v1 Trail Shoe boasts its capabilities as a lightweight off-road trail shoe, ready for adventure! The outsole features grooves that help secure your grip on the rough terrain you trek. Read on to learn more about what the newest version has to offer.
Read more
Comfort / Stability
New Balance says they brought back the fit and feel of the original version of the Minimus 10, and reviewers happily confirm this. However, they also report that the midsole band that New Balance added to help secure ones foot, makes the fit a bit strange. Although, this is less of an issue when the shoe breaks in. The shoe runs small, so plan to size up.
Quality / Durability
The shoe tends to wear out quickly, especially the sole, due to it being a minimalist trail shoe that runners choose for rough terrain.
Cost
For shoes of minimal construction, they tend to be a bit pricey. However, considering the good reputation, these shoes seem to be appropriately priced.
Deep cleats great for all terrain running
Water-resistant DWR coating
Breathable and flexible
Line up all of these, and Inov-8 x-Talon 212 Running Shoes will surely stand out with their bright, vibrant colors and sleek design. If you're looking to make a fashion statement pushing up dust behind you, then take a look at these.
Read more
Comfort / Stability
The stability is pretty good with these. They do really well with off-road terrain like that encountered in Spartan races, or other similar obstacle runs. They do take some time to break in and run a little narrow. Many choose the next half size up and they seem to fit well.
Quality / Durability
The sturdy durable construction and water resistant coating really work well together to keep these shoes lasting, even after use in rough conditions that are experienced during off-road races.
Cost
The price, even on Amazon, is slightly higher than some other shoes on this list. With that being said, it is important to look at the features, especially the cleated tread, then think about the type of running that you are involved in. If you tend to compete in races where these features would be an unbelievable benefit, then it seems that they are priced quite fairly.
The Inov-8 x-Talon 212 can be summed up in one word: versatile.

Secure fitting upper
Good features
Durability is good
Stability is very good
Some runners question the price
This shoe has undergone a lot of changes but still remains the favorite among many athletes. With a new outsole that is more durable and grippier in nature, everyone loves this shoe. The rock plate offers protection to the foot.
Read more
Comfort / Stability
They have amazing stability that is facilitated by the heel to toe drop of 4mm. Their stack height is also low. The design is very comfortable, and the wider toe box enhances the level of comfort when you put on the shoes. The fit is good while the upper section holds the foot with a snug. Ankle padding is great with added cushioning.
Value
The shoes have a good price compared to their quality. They are well-performing shoes. NOTE: Saucony, handles any issues of fit and comfort by taking the shoes and replacing them.
Nice stability
Good comfort
Good durability
Steady stability
reliable breathability
If you have a high instep, the 3D rubber print may cause some discomfort
Price is a little high
The Pure Grit 6 has a few upgrades over the previous model. Still being mostly understated in style, Brooks did add some high-vis coloring to both the men's and women's lines. More importantly, the design has been significantly improved for a more comfortable and stable experience.
Read more
Comfort / Stability
The general consensus amongst reviewers is that changes in the design have significantly improved the comfort and stability of the shoe. These changes include a more flexible upper mesh and the tongue of the shoe is more flexible than the previous model. A 3D rubber print was added to the upper for durability, but people with a high instep reported that this was uncomfortable, however, if you have a low instep this should not be a problem.
Quality / Durability
It was hard to find any negative reviews on the quality and durability of these shoes. Reviewers report an added bonus to this shoe as well: a little pouch at the top of the tongue in which you can store your laces so that the possibility of stepping on them is minimized.
Cost
On the higher end of the price range, but with the improvements and overall quality, these shoes may be the best bang for your buck.
10

. Brooks Pure Cadence 6
Maximum comfort
Extra cushion
very durable
Good breathability
A few runners question price though the price is not so high.
The 6th version of Brooks PureCadence is a good stability shoe for running, designed for running athletes who suffer from over pronation when in running motion. The shoes has a heel drop of 4mm, with a natural feel of running. It has a wide upper section and is very lightweight, weighing around 8. Oz.This 6th edition of Pure Cadence has great stability and support that is lightweight.
Read more
Comfort / Stability
Its considered among the best minimalist shoes for running, be it for a short sprint or a marathon race. These Brooks' shoes will provide you with maximum comfortability and you won't have any pain in knees after running in them. Extra cushioning is provided by the midsole that is made of the BioMogo DNA. The upper part of the shoe is characterized by a tongue that is padded for additional comfort to the feet.
Quality / Durability
Brooks are well praised for their durability. The outsole has a rubber that withstands very rough terrain, and experience very minimal cases of wear and tear after a long time of usage.This shoe speaks nothing short of high quality and durability.
Cost
This shoe is well-priced for all it has to offer in terms of durability and comfort.
11

. Merrell Vapor Glove 3

Barefoot running design
Durable Vibram insole and outsole
Zero drop
Breathable mesh uppers
Available in many fun colors
Large, foot-shaped toe box for natural splay
Textured outsole for grip
Protective built in trail pad
Price
Upper mesh has been known to degrade before a runners expectations
The Merrell Vapor Glove 3 lives up to the name leaving plenty of users saying that it "fits like a glove". If you're looking for a minimalist running shoe that meets all your basic expectations for barefoot running at a reasonable price, look no further than the Vapor Glove 3.
Read more
Comfort/Stability
Like with any good minimalist shoe, you can comfortably go barefoot and feel like you're really going barefoot in this pair. The breathable mesh uppers will keep your feet cool and dry to prevent heat and sweat build up while the zero drop will distribute your step naturally. The textured outsole offers fantastic grip as well so you can step confidently.
Quality/Durability
Although the Vibram outsole is very durable and the treads will hold up to any trail running you do, some say the mesh is surprisingly delicate and may degrade quickly. This easy wear is the most disappointing part of the Vapor Glove 3, but there's still plenty of value to be had in the barefoot running design. The zero drop and the large, foot-shaped toe box help you achieve your most natural stride.
Cost
These are a fairly middle of the road shoe with a price that reflects that. They definitely won't break the bank but you may have to spend a little more than a tight budget will allow depending on the size and color you get.

Good energy return
Very comfortable
Good stability
Supportive
Lightweight
Fair price
Bit more narrow compared to previous shoe model
The Saucony Kinvara 8 is a flexible, zero drop shoe, and perfect for daily use. One of the best features of the Kinvara 8 is that it is lightweight and is increasingly comfortable as well as energetic with the new Everun top-sole. Read on to learn more.
Read more
Comfort / Stability
The Kinvara 8 is a comfortable and stable running shoe. As mentioned above, a new feature includes the Everun top-sole and reviewers are impressed with the added energy upon take-off in a stride whilst providing a soft landing. They are reported to be slightly narrower than previous models, however, so you may need to size up.
Durability / Quality
There were few to no complaints about the durability and quality of the shoe and the overall reports are positive in this front. The Kinvara 8 is a shoe that lasts.
Cost
This running shoe is generally priced at an affordable amount.
Criteria Used for Evaluation

Weight
The weight of your shoe can impact on your performamce.
It doesn't matter if you prefer trail or track running; if you are considering a minimal or barefoot running shoe, then you are looking for the performance benefits that having extremely lightweight footwear can offer. Naturally, the first thing we looked at while compiling our list was the overall weight of the shoe to make sure that you got that "barely-there experience.

Drop
Gaining unparralleled contact with the ground.
In order to gain the maximum amount of flexibility when hitting the trail or pavement, a minimalist shoe needs to have a low heel to toe drop. This will give the runner unparalleled ground contact feedback that is simply not comparable with any other type of running shoe. We made sure to listen to user feedback when it comes to the footwear having a successful low differential rate.

Support
Your shoe must provide support through the construction style.
The technical structure of a successful minimal or barefoot running shoe must remain solid while paring down on features. It's a tough tightrope to walk because you want to make sure that the seams are durable and strong, however, you don't want to add anything that will add unnecessary weight or bulkiness to the shoe. This is a case where added features will actually take away from the purpose of the footwear.

Value
The right price for the best type of shoe.
Selecting the right minimalist running shoes can become quite a daunting task when you realize just how many are on the market and how widely their price points can vary. Our research is geared to providing our readers with exactly what they can expect from their investment.
Not only does this ensure that you get what you pay for, it also gives you the peace of mind knowing that you are getting what you need from the footwear. While there is value with higher priced minimalist running shoes, it's important to perform due diligence and not compile a list of only the most expensive ones on the market. Our focus is on giving our readers choices that work the best for their activity and their wallet.

Durability
According to most seasoned minimal running shoe wearers, the durability of their footwear can become a significant factor when considering the overall value of their selection. Something that has become typical in minimal running shoes is a decreased durability (usually with the outsole) because of their Spartan construction.
By paying attention to the feedback we were able to determine that this doesn't always have to be the case, and it is possible to both get a quality minimal running shoe and a durable piece of training equipment that can last.

Breathability
Breathability helps performance and comfort.
Surprisingly, utilizing the minimum amount of material doesn't necessarily translate to a very breathable piece of footwear. Because of the nature of minimal running, we understand that most readers will want to wear these shoes without socks.
Because of this, it was crucial to listen to what real-world users had to say about the ability of the footwear to let out sweat and body heat while letting fresh air in. After all, when your feet are happy, your entire running experience is enhanced.
Expert Interviews & Opinions
Most Important Criteria
(According to our experts opinion)
Experts Opinion
Editors Opinion
Users Opinion
By Default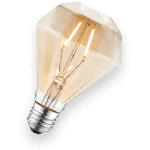 Think about what you really need.
There are some minimalistic designs that do offer more support than others, but how much is the real question some people might need to ask themselves. Lower profile designs look cooler, but are you sacrificing the support that your particular feet require?
If you're one of the lucky ones who don't nee a ton of specific support, or who deal with issues like plantar fasciitis, shin splints, and many other problems that require very specific support, then go for it.
If you do need that support, research the shoes you like well to make sure you won't be wearing something that may worsen any issue you might have.
Where are you running?
The ground feel is certainly much better with less sole in between your feet and the earth, but think about the terrain you're running on.
If you're going off-road, consider some protective features, an aggressive enough tread, and more durable material.
If you're sticking to the road or finished paths, the think about traction on those smoother surfaces. Also, keep in mind the distance. Will you need more protection from impact down the road?
Other Factors to Consider

Terrain
One of the most important considerations is the terrain type. Unlike a wide variety of athletic footwear that can go from treadmill to non-technical trails without much thought or worry, minimal runners are not for that type of application. If you are going to be running out on trails, make a selection that offers protection from elements such as dust and water.
Minimal runners use far fewer materials than their counterparts, so dust and sand will get in quickly and negatively affect your run if you don't choose a trail rated option. If you know for a fact that you will be doing both indoor and outdoor workouts, experts recommend buying two separate pairs of shoes to keep unnecessary injuries at bay.

Features
The best part of wearing minimal footwear of any type is the level of freedom that you will experience while wearing them. You shouldn't feel like you are wearing an uncomfortable or bulky pair of shoes.
Think about other pairs of shoes that you wear, do your toes feel "smashed"? If they do, you should consider an option that has been described by runners as possessing a roomy toe box. Luckily, our buying guide is packed with options that have the room that runners with wider feet need when they hit the trails or the road.
The goal is to feel as if you aren't wearing shoes at all; this is what will transform your running experience. The gateway to this feeling is proper tow splay on contact.

Drop
Safety should always come first, and if you are currently suffering from Plantar Fasciitis or a similar foot condition, you may need footwear with a little more cushion. You may want to consider an insole that could cradle your foot a little, especially your big toe.
Remember that minimal running shoes are best utilized when you have fully recovered from any foot injuries because you will experience a full range of motion and shock absorption will be a task for your muscle groups, not your footwear. Minimal running shoes will require the runner to rely on their own feet and legs to deal with cushioning and stability.

Ride
Besides the increased feedback and quality muscle development that comes from running in a minimal shoe, another great benefit is how they encourage a change in your running form. In order to get the maximum amount correction, you must take your strides with more thought than with a standard running shoe.
Even seasoned runners were surprised with how subtle changes in their gait were achieved by running in minimal shoes. There will be almost no interference with the natural motion of your foot. Keep this in mind while hitting the road or the trail and you will be transitioning successfully in no time!
Frequently Asked Questions
q:
I'm just getting started with minimalist running; what's the most important consideration to make?
a:
Patience. Simply put, don't try to do too much, too soon. Experts agree that a reduction in weekly mileages coupled with gradual increments in intensity levels is the key to success with minimal running. Keep in mind that even seasoned runners experienced a significant transition period when switching to a minimal running shoe.
q:
How do I find the right size for my feet?
a:
While most minimal running shoes run true to size and selecting your normal shoe size is a great starting point, we have noted those that run slightly smaller so that you can adjust. Just like any other type of footwear, it's best to size your foot at the end of the day or after a strenuous workout so that you can take any amount of foot swelling into consideration when selecting your size.
q:
What's going to be the hardest thing to change in regards to my running style when switching to minimal running shoes?
a:
According to most runners, changing to a more efficient, forefoot-first stride is the hardest part of switching to minimal running. Most runners are actually unaware that there is anything off about their stride until they make the switch and experience it for themselves firsthand. The good news is that this will also be the best change that you can make for your runs. A more efficient stride will build endurance and prevent injuries. Minimal running has been described as "taking the training wheels off" for a reason, you don't have the support and cushion that feature heavy running shoes offer.
q:
I don't suffer from Plantar Fasciitis, should I still consider a minimalist running shoe?
a:
Absolutely. Just do it with more caution and consideration. Heel pain, Achilles tendinitis, or any other issue can really slow you down and take away from the quality of your comfort. Just remember to stay away from zero drop options and consider a thin insole for additional protection. As long as you keep a healthy pace and respect your limits, you should be fine. Remember to always put safety first.
This was our approach when selecting the right pair of minimal running shoes. Remember that this type of footwear comes with a ton of benefits as long as you make a selection that is tailored to what fits you best. We hope this guide provided you with all the information you need when making your choice. Thanks for following along with us, and keep running!
Sources
Runner's World,

Best minimalist Shoes

,

Sep 06, 2018

,
Business Insider,

Expert opinions

,

May 18, 2018

,
Garage Gym Power,

Guide and Reviews

,

Aug 01, 2018

,
Subscribe to our newsletters