10 Best Foam Rollers Tested & Reviewed
last updated
Apr 25, 2019
There are so many things to love about running: the challenge, struggle, health benefits, competition, the feel of your
stride
, the fresh air, and–of course–the runners high.
However, all of these benefits come at a price. Unfortunately, many runners experience injuries and, beyond these injuries, sore
muscles
resulting from the wear and tear. If not taken care of with a
foam roller
these factors can continuously affect your day and day out.
In a Hurry? The test winner after 12 hrs of research

TriggerPoint GRID
Why is it better?
4 different vibration/intensity settings
Comes with a 90 day money back guarantee
Comes in 3 different colors
Durable
Comes with a travel bag
Different ridge sizes for a variation in the pressure concentration you apply to your muscles
In a
Hurry? Editors choice:

Test Winner: TriggerPoint GRID

7
Researched Sources
1.1k
Reviews Considered
12
Hours Researching
13
Products Evaluated
Use
Style
Size
Features
By Default
In Depth Review Top 10
TriggerPoint GRID
Zyllion Vibrating
321 STRONG Foam Roller
LuxFit Premium High Density
The Rumble
HyperIce Vyper Vibrating
Liobaba
Hermosotodo
Gaiam
inVIBEron Vibrating
Table of contents
Criteria Used for Evaluation
Other Factors to Consider
Frequently Asked Questions
Sources
Our Favorite Foam Rollers



4 different vibration/intensity settings
Comes with a 90 day money back guarantee
Comes in 3 different colors
Durable
Comes with a travel bag
Different ridge sizes for a variation in the pressure concentration you apply to your muscles
High priced
Only available in one size
If you want performance and a bit of high octane massage from your roller the TriggerPoint Grid is probably one of, if not your absolute best bet.
Read more
Ribbed Rolling Surface
Although there is a bit less actual foam on the body of this roller it won't let you down. The ribbed rolling surface of the Grid promises a targeted massage that hits just the right spots.
Designed for Heavy Use
This roller is also constructed in a way that is meant for heavy use, so it keeps its shape nicely even years down the line. Depending on the type of density you're after there are a few different options from this manufacturer. All of them are quality.



4 different vibration/intensity settings
Comes with a 90 day money back guarantee
Comes in 3 different colors
Durable
Comes with a travel bag
Different ridge sizes for a variation in the pressure concentration you apply to your muscles
High priced
Only available in one size
The Zyllion Vibrating Foam Roller is one of the pricier options on this list, but it is one of the best investments you can make.
Read more
Vibrations
This foam roller comes with 4 different vibrating settings--each with different intensity levels that will help you relieve your sore muscles and help speed up your recovery time.
The wide, medium and small ridge variation this roller utilizes will provide you with different levels of concentrated pressure--allowing you to use as little or as much pressure as you choose when using it.
Rechargeable Batteries
It also comes equipped with rechargeable batteries that can run for up to 2.5 hours.



Compact and portable
Dual pressure zones let you control the massage
Ideal for the arms, legs, and neck
Medium density is great for pain relief without causing more pain
Great for smaller people
Extremely affordable
Has a weight limit of 330 pounds.
Too small for bigger people or full back massages
For anyone who enjoys yoga, they will understand thee value something so seemingly simple has. The 321 STRONG Foam Roller is a great way to add a new level of complexity to your yoga sessions and has the durability, reliability, and stability you want and need in a yoga roller.
Read more
Use
The 321 STRONG Foam Roller is easy to use and lends itself well to a wide range of applications during your workout sessions.
Style
The style design of the 321 STRONG Foam Roller is such that it can be used in many ways and offers the stability and versatility you want and need in your yoga gear. It is flexible enough to be used easily but rigid enough to support you during your sessions.
Size
The size of this yoga roller is just right for basic us and it can also be applied to a few other unique yoga poses and training positions. It is compact enough to take with you so you can use it anywhere you are having a session- at home, in the gym, or at the park!
Features
You will love the features of this 321 STRONG Foam Roller. You can easily stretch overworked and strained muscles of the leg, arms, and feet by rolling during your warm up and cool downs!
4

. LuxFit Premium High Density



Extremely well reviewed
Extra firm
Affordable
Comes in 3 sizes
Has a solid warranty
Great for stabilizing muscles and improving balance
If there is such as thing as a market standard for foam rollers this is probably it.
Read more
Extra Firm
This is a great roller for physical therapy, before or after running or post-yoga workout. Constructed to be extra firm this is the answer for sore and worn out muscles. The extra firmness helps to apply stronger pressure and give you something akin to a deep tissue massage.
Multiple Sizes
Comes in three different sizes and includes a one year warranty, it's hard to go wrong with the Luxfit.



Intended for extreme muscle pain
Dense and durable
Great for all parts of the body
Comes in large and compact sizes
Deep muscle penetration
Fairly expensive
Not meant for beginners
It has an amazing design that enables pain relieving abilities that are great.
Read more
Knobbed Surface
The major advantage is its price. It's considered amongst the best foam rollers in the market. The design of this foam roller is perfect for deep muscle pain. The knobbed surface enables the soft tissues in the body to break the knots hence stretching the muscles in all directions. It comes in all sizes so regardless of your body size you can get this amazing foam roller.
High Density
Its high density makes it perfect for people with serious pain issues.
6

. HyperIce Vyper Vibrating



3 different intensity settings
6 inches off the ground, so you can easily target all of your muscles
Durable
Rechargeable battery
Increases your range of motion
High price point
Some users find it to be too loud
The HyperIce Vyper Vibrating Foam Roller is another vibrating roller option, and it is perfect for athletes looking for optimal results. While this is the most expensive option we suggest, its benefits by far outweigh its cost.
Read more
Multiple Intensity
This roller utilizes three different intensity settings to knead out your muscles and give you the relief you need to continue performing at optimal levels. It is also higher off the ground, which allows you to easily target all of your muscles.
Highly Effective
Overall, if you can look past the price point, this is the best and most effective foam roller available. It will allow you to improve your range of motion, help your muscles recover quickly, and last you a long time--thanks to its durable construction.



Targeted muscle relaxation
Promote faster muscle recovery
Feels just like a real massage from a masseuse
Portable
Limited weight capacity
Smaller size not enough for wide muscle groups
While the Liobaba roller may b a bit basic and simple at first glance, it is still a great tool to us during and after your yoga sessions to keep your muscles loose and limber and to speed recovery and reduce pain and discomfort.
Read more
Use
The Liobaba roller is easy to use and can be easily applied to a wide range of applications from warm-ups and cool downs to yoga sessions and even your nor workout routines!
Style
The style design for these rollers is more on the simplistic side but it delivers a beneficial set up that can be used to improve your overall health and performance. It is yet durable and offers just the right amount of massaging stimulation.
Size
With a 15x45 inch design, this roller is just large enough to have multiple uses but small enough to be accessible for users of all experience levels and portable enough to easily take with you on to go!
Features
There are not many outstanding additional features but what the Liobaba roller does have makes it a great choice for active individuals who want to take their workout sessions and their yoga sessions to new levels!



Easy to use
Deep massaging
Portable
Some stability and durability issues reported
If you are looking for an exercise roller that is perfect for a yoga session, warm up and cool downs, and general workout sessions, then the Hermosotodo roller is what you are looking for!
Read more
Use
When you want a good roller to use to help soothe stiff muscle and help you relax and stretch the Hermosotodo roller is a great product to consider. It is easy to use and can be easily applied to a wide range of applications for active individuals like yourself!
Style
The style for this roller is fairly basic and is designed to massage your muscles and improve circulation and reduce fatigue and stiffness and speed post-workout recovery.
Size
The Hermosotodo roller is easy to take with you for outdoor yoga sessions or to the gym to use as part of your warm up and cool down sessions. It stores and transports easily and is small enough for anyone to easily manage and learn how to use.
Features
You are going to enjoy the durability, stability, and support the Hermosotodo roller offers and you will find yourself going to it again and again because of its ease of use and its great results. Try it today for yourself and see the difference it can make in your workout sessions!



Great roller for beginners
36 inches long
Comes with an instructional DVD
Affordable
Not as durable as other foam rollers
Overall this is the best option for beginners, so if you are new to rolling this is the roller for you!
Read more
Just for beginners
The Gaiam Foam Roller is an excellent beginner roller that effectively treats your muscles and comes at an affordable price. While it is less durable, it is less dense and puts less pressure on your muscles--which is perfect for beginner athletes or those who have a lower pain threshold.
Instructional DVD
It is constructed with polyethylene foam and is 36 inches long--making it a larger option. This roller comes with an instructional DVD that will help you learn how to properly use it to relieve your muscle and optimize its results.



36 inches long--for a longer surface area when rolling out your muscles
Vibrating settings
Removable cover that you can easily wash
Smooth rolling surface--perfect for beginners or those with lower pain thresholds
Different color options
More expensive than other smooth surfaced rollers
Does not use a rechargeable battery
At 36 inches, many users find it to be less portable
Here is another vibrating foam roller that will be sure to help you perform at optimal levels.
Read more
Vibrating
Unlike most vibrating foam rollers--which tend to be on the smaller side--this one is 36 inches long, giving you a longer rolling area to work with.
Smooth Surface
It has a smooth surface, making it great for beginners, and comes with a removable cover that you can easily wash whenever you need to.
Value
While its price is on the high side, it will help you effectively recover so you can perform to the best of your ability, improve your flexibility, and increase your overall range of motion.
Criteria Used for Evaluation
Expert Interviews & Opinions
Most Important Criteria
(According to our experts opinion)
Experts Opinion
Editors Opinion
Users Opinion
By Default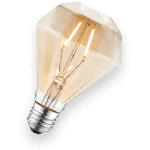 Self Massage.
Foam rollers are simple devices that allow you to perform massage or self myofascial release on yourself post workout. Some key benefits are: this process generally helps to relieve muscle tension , increase the flow of oxygen to the muscles,decrease recovery time and improve range of motion. In the past these techniques and devices were left to the world of professional athletes and trainers.Recent information, technology, and availability of affordable products have introduced foam rolling to a wider audience.
Intensity of the SMR
The intensity of foam rolling is typically likened to the intensity of an aggressive deep tissue massage. Beginners may want to start with a softer roller and graduate to a more aggressive roller as you become accustomed to rolling. Firmness and texture of the roller will determine the aggressiveness of the massage.
Other Factors to Consider


Effectiveness
There are different forms of rollers in the market and each one is made to suit the different fitness needs of a trainer. Here is a basic list of the different types of rollers that are available and which one might be right for you.
Standard, white foam roller. This foam roller is great for beginners. It is easy to use and can be used by a variety of people. Usually, they are around 3 feet long and about 6 inches in diameter.
Black foam roller. It may look like the white foam roller, but it is more intense. It is a higher density foam. This particular foam rollers works well for injured individuals. It will retain its shape better than the white foam roller.
The Grid. If you are looking to move up in intensity, this is the foam roller for you. It is more intense than the black foam roller and would not be a good choice for beginners.
Firm rumble roller. For those who are suffering from IT band issues or piriformis pain, definitely consider this roller. It targets the hamstring and gastroc muscles. It is extra firm and great day for every day use.
Extra firm rumble roller. Of all the foam rollers on this list, this is by far the most the most intense foam roller. It has very firm spikes on it, making it an excellent when targeting deep tissue areas. But be warned: it can be painful, so use with care.


Value
Foam rolling is a very cost effective form of therapy. Determine your budget, but have an open mind. The one that works best for you may be more or less than what you had planned. Keep in mind that you get what you pay for. More effective rollers that will last a long time tend to cost more initially, but will pay off in the long run.


Bottom Line
If you want to properly recover and treat injuries from long running or workout sessions down you need use the proper equipment. The products we've put together in this buying guide have been thoroughly researched and are currently trending as some of the most popular and effective tools for runners and athletes. Check out our list of the top rated picks, and scroll down to see additional information that might will help you with to your search.
Frequently Asked Questions
q:

What type of foam roller should I use and when?

a:

Hard: For a deep tissue massage or core stability workout due to firm construction

Soft: For yoga, pilates and stretching. Great for studio use.

Short rollers: Easy for PTs to carry around, easier to pinpoint troublesome areas the body

Long: perfect for pilates and yoga. An aid for balance and stabilization due to the length.
q:

Which material is right for me?

a:

Synthetic foam: Non-slip surface and very easy to clean. The close cell construction allows a degree of 'give' while ensuring they keep their shape.

Escape Polyurethane: A step up from synthetic foam Polyurethane has a firmer, more durable construction. Easy to clean and the Polyurethane coating will remain hygienic even with intensive use as it doesn't absorb sweat or dirt.

Grid EVA: Made from less foam than traditional foam rollers this solid environmentally friendly EVA roller is easy to clean and lighter than other foam rollers thanks to the hollow middle.
q:

What is the difference between a traditional foam roller and the Grid?

a:

Distrodensity™ zones: the grooves on the surface of the Grid act like a human hand to give a deeper self-myofascial release (SMR)massage.
The hollow center has two real benefits:

1. It is environmentally friendly as the roller uses less foam
2. Makes it perfect for traveling.

Full training program developed around the Grid for SMR and SMRT-CORE – a program to build core strength and conditioning.
q:

Should I buy more than one type of roller?

a:

If you want to do stretching and yoga moves as well as a deep tissue massage you would benefit from a soft roller as well as a hard roller. This also allows you to progress your client from a soft to a firm massage which is essential for SMR development.
q:

How often and for how long should I roll?

a:

There is no set amount of time, but daily for 5-10 minutes would be awesome. I know making the time for this might be tough, so I tell myself, and my clients, that anything is better than nothing. Two minutes of rolling out the legs is better than not doing it at all.
q:

What's the Roller type for me?

a:

Rollers are made with different levels of densities and this determines their effectiveness when massaging the deep tissues of the body, and who can use them. Very soft rollers are known to provide insufficient pressure on the body muscles when used, while on the other hand, very hard roller might cause an athlete to suffer from trauma and possibly bruising of the body ( ultimately causing low performance and painful muscles)
q:

Is there anything special that I should know before using a foam roller?

a:

Nothing to specific. You should make yourself familiar with proper use and some of the exercises that will help you get the most out of whatever product you decide to go with. Just about anything you see above on our list will come with instructions, so no real need to worry .
Subscribe to our newsletters