20 Best Foam Rollers Tested & Reviewed
last updated:
Jan 06, 2021
Adding one of the best foam roller brands featured on our list below can be a total game changer! If you're an avid runner or athlete, then you know the pain and struggle of sore muscles—which is why a foam roller is a perfect addition to your gear.

Whether you consistently struggle with soreness or just need something to knead your muscles out after or race or intense training session, one of the foam rollers on our list is definitely a great way to go.

Foam rollers offer tons of benefits—from relieving sore muscles to improving your flexibility, these rollers definitely have a lot to offer. With all of the selections available, we know it is difficult to figure out which one is the best for you—which is why we've done the work for you!
In a Hurry? The test winner after 11 hrs of research

TriggerPoint GRID
Why is it better?
4 different vibration/intensity settings
Comes with a 90 day money back guarantee
Comes in 3 different colors
Durable
Comes with a travel bag
Different ridge sizes for a variation in the pressure concentration you apply to your muscles
In a
Hurry? Editors choice:

Test Winner: TriggerPoint GRID

7
Researched Sources
1.1k
Reviews Considered
11
Hours Researching
19
Products Evaluated
Use
Style
Size
Features
Value
By Default
Our Favorite Foam Roller Brands
Criteria Used for Evaluation


Use
Before you choose the foam roller that will work for you, there are several factors you need to consider--the use being the most important! When we took a look at the overall use of each of the foam rollers we were thinking of placing on our list of top 10 best foam rollers, we took the following factors into consideration to ensure we were giving our readers solid choices:
Experience level:
Before you pick a foam roller, make sure to note whether you are a beginner or someone who has been rolling out for a while now. This is important because foam rollers come in different levels of intensity, and if you are just starting out you may not be able to handle what others who have been rolling out for a while are able to handle.
Effectiveness at rolling out different parts of the body
When we considered this factor we also had to consider the size of the roller. Some rollers are smaller than others, which may make them more difficult to use on certain areas of the body comfortably. Before choosing your roller, consider what areas you want to make sure you can roll out and go from there.
Will it work for your needs?
If you have light soreness and don't need something that will pretty much give you a deep tissue massage then you will want to go with a more standard roller. On the other hand, if you need, or want, the latter then you will want a roller that offers ridges. While taking this into consideration when rating each of our products, you need to consider your own personal needs and preferences to ensure you get the best one.


Style
Soft Density Roller
They're amazing for yoga and have good cushioning. They're soft hence it's difficult to locate its central point so balancing during a workout session can be difficult. Perfect for beginners and for athletes who are focusing on balance training and increasing core strength. For those athletes who want to get maximum workout utility they should opt for the softer rollers.
Standard Density Roller
Its the bridge between soft and hard density. Compared to the soft rollers, the standard density rollers are the best option for beginners, since they are more versatile and functions well for both sporting activities and normal massage.
They are perfect for self-administered massage therapy and have adequate reach-ability of the muscles in the body. This enables them to break most muscle knots in the body. With continuous practice and improved technique, the standard density is able to curb any pains in the back of the user.
Firm Density Rollers
They are perfect for those who want to massage deep muscles that are normally a little hard to access or reach. Most of the time it's very hard or close to impossible to reach the deep tissues in the body muscles. These types of density rollers help in making sure the deep tissues can be reached and massaged. It's most preferred by many athletes.
Beginners should start with softer rollers so that as your workout gets more advanced then you can go for rollers with more density. Soft rollers are not durable like the hard rollers, and that's why hard rollers are used for perfect for a long duration of workouts. Soft rollers get permanently deformed with time, meaning you have to replace them. If you want to check the density of a roller, you can look at its color.
White is the color for the softest roller while the black color represents the hardest rollers. The other test would be to feel the roller by just squeezing the roller and confirm how firm a roller is.


Size
Length of the Roller: If you are a beginner then you should get yourself a roller that is long, with an average length of 36 inches. These rollers have high level of versatility. They are able to do a good massage on your back muscles, this is attributed to their length. They provide good stability of the workout session focuses on parts of the body like hamstrings and the quads. There are also rollers that are shorter that focus on smaller sections of the body like arms. Their average length is usually 24 inches. They have good portability and function well in limited workout space.
Diameter: Many rollers have an average diameter range of 5 to 6 inches. This diameter range provides comfortability when working out and eases the body and gives the athlete more control during the sessions. But then there are rollers with much smaller diameters of about 3 to 4 inches, they are ideal for elite trainers and target specific parts of the body.
Half round kind of foam roller: They have the look of a normal roller but then they are like half the length of the normal roller. They are mainly used for massaging the leg and stretching the foot. Perfect in dealing with signs of knee pains (plantar fasciitis).
Other types of rollers are Foam covered rollers ( used for leg massaging and look like normal rolling pins) and foam balls ( offer precise pressure control on certain body parts that are curved)


Features
Many foam rollers offer additional features, make sure to make note of any features you may want in your foam roller and go from there. When we rated our foam rollers we took a look at the following and compared it to how effectively the foam roller delivered at the end of the day:
Overall Size
Different models are designed to target muscles in different ways, such as length, diameter, and surface textures. Consider the size you are purchasing versus where you are using it, such as at home or if you plan to take it with to different places. Different lengths are designed for specific movements. The heavier the texture the more aggressive and deeper muscle massage.
Deep tissue Massage
Standard foam rollers do not offer additional massaging features, however, you need a roller that can dig a little more, then you will want to take a look at the options that offer ridges. Many of the rollers with ridges will dig deeper and really get to those hard to reach areas you need to get at for pain relief.
Do they vibrate?
Nowadays you can find foam rollers that also vibrate, which allows them to really help you get at those muscles. As you have seen from our list of reviews, we have featured several of these because they are a great option for those of you who really need to dig deep. Keep in mind, however, that these will typically require batteries to power the vibration.


Value
Foam rolling is a very cost-effective form of therapy. Determine your budget, but have an open mind. The one that works best for you may be more or less than what you had planned. Keep in mind that you get what you pay for. More effective rollers that will last a long time tend to cost more initially but will pay off in the long run.
That being said, that does not mean you cannot get a high-quality roller or a more cost-effective price--especially if you are only looking for a standard or beginner foam roller. Before you choose your foam roller make sure to make a list of everything you need to put your needs and preferences at the forefront.
Although some of the pricier options are a great long term investment, that does not mean they are the right option for you. When it comes to value the most important factors to consider are, of course, your budget (how much you can afford or want to spend) and your needs and preferences. If you know you aren't ready for a vibrating roller it will be a total waste of money.
Expert Interviews & Opinions
Most Important Criteria
(According to our experts opinion)
Experts Opinion
Editors Opinion
Users Opinion
By Default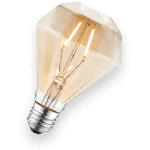 Self Massage.
Foam rollers allow you to perform massage or self-myofascial release on yourself post workout. Some key benefits are: helps relieve muscle tension, increase the flow of oxygen to the muscles, decrease recovery time and improve range of motion.
In the past these techniques and devices were left to the world of professional athletes and trainers. Recent information, technology, and availability of affordable products have introduced foam rolling to a wider audience.
Intensity of the SMR
The intensity of foam rolling is typically likened to the intensity of an aggressive deep tissue massage. Beginners may want to start with a softer roller and graduate to a more aggressive roller as you become accustomed to rolling.
Firmness and texture of the roller will determine the aggressiveness of the massage.
Other Factors to Consider


Effectiveness
There are different forms of rollers in the market and each one is made to suit the different fitness needs of a trainer. Here is a basic list of the different types of rollers that are available and which one might be right for you.
Standard, white foam roller.
This foam roller is great for beginners. It is easy to use and can be used by a variety of people. Usually, they are around 3 feet long and about 6 inches in diameter.
Black foam roller.
It may look like the white foam roller, but it is more intense. It is a higher density foam. These particular foam rollers work well for injured individuals. It will retain its shape better than the white foam roller.
The Grid.
If you are looking to move up in intensity, this is the foam roller for you. It is more intense than the black foam roller and would not be a good choice for beginners.
Firm rumble roller.
For those who are suffering from IT band issues or piriformis pain, definitely consider this extra firm roller.
Extra firm rumble roller.
Of all the foam rollers on this list, this is by far the most intense foam roller. It has very firm spikes on it, making it an excellent when targeting deep tissue areas. But be warned: it can be painful, so use with care.


Bottom Line
If you want to properly recover and treat injuries from long-running or workout sessions down you need to use the proper equipment. The products we've put together in this buying guide have been thoroughly researched and are currently trending as some of the most popular and effective tools for runners and athletes.
However, it is important to remind our readers that there is no single best option out there for everyone when it comes to foam rollers--if there were, then we wouldn't have a list of top 10 to choose from. The most important thing you need to remember--and we cannot stress this enough--is that you consider your personal needs and preferences.
If you are a beginner start out with the standard rollers but if you have some experience and need more intensity, then take a look at our selections designed to dig deep and really get those knots out. We have plenty of options and made sure to include a foam roller for all preferences, so don't worry because there is definitely something available for everyone!
Frequently Asked Questions
q:

What type of foam roller should I use and when?

a:

Rollers are made with different levels of densities and this determines their effectiveness when massaging the deep tissues of the body, and who can use them. Very soft rollers are known to provide insufficient pressure on the body muscles when used, while on the other hand, very hard roller might cause an athlete to suffer from trauma and possibly bruising of the body ( ultimately causing low performance and painful muscles)

Hard: For a deep tissue massage or core stability workout due to firm construction

Soft: For yoga, pilates, and stretching. Great for studio use.

Short rollers: Easy for PTs to carry around, easier to pinpoint troublesome areas the body

Long: perfect for pilates and yoga. An aid for balance and stabilization due to the length.
q:

Which material is right for me?

a:

Synthetic foam: Non-slip surface and very easy to clean. The closed cell construction allows a degree of 'give' while ensuring they keep their shape.

Escape Polyurethane: A step up from synthetic foam Polyurethane has a firmer, more durable construction. Easy to clean and the Polyurethane coating will remain hygienic even with intensive use as it doesn't absorb sweat or dirt.

Grid EVA: Made from less foam than traditional foam rollers this solid environmentally friendly EVA roller is easy to clean and lighter than other foam rollers thanks to the hollow middle.
q:

What is the difference between a traditional foam roller and the Grid?

a:

Distrodensity™ zones: the grooves on the surface of the Grid act like a human hand to give a deeper self-myofascial release massage (SMR). The hollow center has two real benefits:

1. It is environmentally friendly as the roller uses less foam
2. Makes it perfect for traveling.

The full training program developed around the Grid for SMR and SMRT-CORE – a program to build core strength and conditioning.
q:

Should I buy more than one type of roller?

a:

If you want to do stretching and yoga moves as well as a deep tissue massage you would benefit from a soft roller as well as a hard roller. This also allows you to progress your client from a soft to a firm massage which is essential for SMR development.
q:

How often and for how long should I roll?

a:

There is no set amount of time, but daily for 5-10 minutes would be awesome. I know making the time for this might be tough, so I tell myself, and my clients, that anything is better than nothing. Two minutes of rolling out the legs are better than not doing it at all. Once you pick the perfect pick for you from our list of the top 10 best foam rollers you'll find that rolling out will no longer be a hassle!
Subscribe to our newsletters