Our Favorite Fox River Socks Tested & Reviewed
last updated
Sep 29, 2019
Fox River socks are well-known among outdoor enthusiasts and military personnel for their high-quality products–they even have
tactical boot
socks designed specifically for military personnel! Fox River is an American company that was founded in Osage, Iowa.
Since 1900, they have remained true to their roots, stood behind their long-held beliefs, and continuously produced high-quality products while standing behind their beliefs. Fox River prides themselves in their American-made socks and strives to limit their environmental impact.
They are well-known for their Sock Monkey collection—which you may recognize as their trademarked red-heeled socks. Their patriotism is also evident in their military sock collection, which are comfortable and durable socks tailored explicitly for military personnel.
Be sure to check out all the great information about the best Fox River Socks we have here for you!
In a Hurry? The test winner after 11 hrs of research

Vite LX Lightweight Athletic
Why is it better?
Moisture-wicking
Helix fit system provides support
Cushioning increases durability
Lightweight
Good for running
In a
Hurry? Editors choice:

Test Winner: Vite LX Lightweight Athletic

3
Researched Sources
1.4K
Reviews Considered
11
Hours Researching
18
Products Evaluated
Best 3 Alternatives to Fox River Socks
ROCKAY Accelerate
Solid fit and support
Price:
Razer Trail
Quality, comfort, and durability
Price:
Drymax Run Lite Mesh
Good breathability
Price:
Materials
Comfort
Breathability
Durability
Value
By Default
Click here to see more
Our Favorite Fox River Socks
1

. Vite LX Lightweight Athletic







Moisture-wicking
Helix fit system provides support
Cushioning increases durability
Lightweight
Good for running
Does not work for exceptionally wide or narrow feet
Higher cut
These lightweight athletic socks are more specialized for running. Women find the signature Helix Fit System and cushioning improve comfort in these socks, but they do not work well with exceptionally wide or narrow feet. The TENCEL fibers and ventilated design offer superior moisture management.
Read more
Materials
These lightweight socks are made from 53% nylon, 16% TENCEL®, 16% polyester, 12% NanoGlide® nylon, 3% spandex Fox River's patented Tencel fibers. The Helix Fit System provides foot-forming compression around the arch and top of the foot. Cushioning is placed at the heel and toe of the sock with vented panels across the top.
It offers some increased durability and protection where you need it without sacrificing breathability. The Women's Vite Lx is available in white and black with bright neon accents. The cut is a little bit higher than typical no show women's socks, so, expect these socks to peak up a bit over your trainers.
Comfort
Most women find the cushioning and full-foot helix fit system to be comfortable and supportive. The snug fit stays in place, and the socks remain lightweight and breathable throughout the exercise. However, a few reviewers with wider or narrower feet did not feel the fit worked as well for them.
Breathability
The TENCEL fibers sourced from Eucalyptus disperse moisture quickly to keep feet cool and dry. This allows these socks to be really breathable and allow for optimal ventilation so that your feet stay cool and dry, even on the hottest days.
Durability
These Fox River socks are designed with high-quality materials that are built to last. According to countless user reviews, these socks are really durable and built to last, so you can count on them to last you the long haul.
Value
These socks are only sold by the pair and may seem more expensive than those bought in bulk. However, they are at the lower price range of specialized athletic socks and the durable fibers and contoured fit help justify the cost.
2

. Peak Velox LX Lightweight Compression







Thicker cushioning
Good for gym wear
Moisture-wicking
Comfortable compression
A little too thick for running
The Peak Velox is a solid athletic sock for those seeking maximum padding and comfort. Runners note comfortable support from the Helix Fit Compression System and significant cushioning in the heel and toe. Some runners do find them a bit too thick and overly-padded compared to standard lightweight running socks, but they remain breathable and keep feet dry.
Read more
Materials
The peak Velox socks are made with a blend of 45% Nylon, 19% Tencel, 19% Polyester, 14% NanoGlide Nylon and 3% Spandex. The helix fit provides some compression throughout, and the socks feature additional cushioning at the toe and heel. Vented panels along the side provide breathability for these thicker socks.
Comfort
The Helix Fit System provides volumetric compression that users find comfortable and supportive. The thicker cushioning at the heel and toe is somewhat divisive for athletes. The padding is a bit more noticeable than typical running socks. Some users find this great for shock absorption during gym workouts, but some runners find it makes the socks feel heavy.
Breathability
Nylon, TENCEL, and Polyester all have moisture-wicking properties that help keep your feet dry when you start to sweat. This ensures your feet do not overheat while you are out on your runs, so you don't have to worry about any hot spots, blisters, or chafing.
Durability
The best part about these socks is that they are built to last. They feature a strong and durable design and utilize high-quality materials that ensure they can handle the use you will be putting them through and the countless runs and workouts that you will need them for.
Value
Price may range based on style. For those seeking an athletic sock with maximum padding, this is a great value. However, athletes seeking lightweight versatility will not find these worth investing in. These socks are available in black and white with bright accent colors available. They do have a higher cut at the ankle and will show over running shoes.







NanoGlide technology
Breathable
Durable
HelixFit system
The Verso Ankle sock is a great sock for athletes and runners. It is comfortable, breathable, and highly durable. They feature a secure, compressed fit and will help prevent chafing and blisters from forming.
Read more
Materials
These socks are made with Nylon Tencel, Polyester, NanoGlide nylon, and spandex. For increased durability, they have additional reinforcement in the heel and toe portion of the socks.
Comfort
These socks utilize TENCEL fibers increased comfort, enhanced performance, and maximum moisture control. It allows them to keep you cool and dry during your runs or workouts. They also feature NanoGlide technology which minimizes the occurrence of heat friction and also increases their overall durability.
The NanoGlide PTFE also provides odor prevention, which allows your socks to last much longer. These socks also feature vented panels to provide maximum breathability. Lastly, their HelixFit system gives you a secure and fitted sock that will give you maximum support and stability.
Breathability
The use of TENCEL fibers allows for maximum moisture control. This ensures that your feet receive adequate ventilation to ensure they are breathable enough for you remain cool, dry, and comfortable during all of your runs--no matter how far you are going.
Durability
If you want a durable and sturdy pair of socks that you can count on for the long haul, you will love these. Users all over report they are incredibly durable and built to last, so you don't have to worry about replacing them a month in.
Value
These socks are a bit pricier, but given their durability and additional features and benefits, it is well worth the price. These ankle socks have typical athletic design and come in 5 different color options.
4

. Sports Tab Lightweight Ankle Running







Perfect for running
Highly breathable
Durable for how thin they are
Cushioned heel
Good value
Ankle tab for easy on and off
Some don't like the low cut
These are a running specific option from Fox River. They're thin and lightweight but have a cushioned heel for comfort and durability. The material blend makes them breathable as well as tough, and users loved them.
Read more
Materials
These are made from a blend of several different fibers. They're 75% polyester for breathability, 23% nylon making them durable, and 2% spandex to help them conform to the shape of your foot and maintain that shape over the life of the sock.
Comfort
The extra cushioning found in the soles of these help your feet to continue feeling good even after many miles of running. So, you can definitely count on them to fit you comfortably and securely so you can keep moving as far as you need to.
Breathability
Almost all Fox River socks are known for this factor, and these are no different. The thinness of the fabric, as well as the high percentage of polyester in the blend, ensure a high-level of moisture-wicking ability.
Durability
The 23% nylon in the material blend helps make these tough, even though they are quite thin. So, while they may not look like they are, these socks are actually really durable and designed to last you the long haul
Value
Since the cut and design doesn't utilize a lot of materials, Fox River can offer these for a lower price than a lot of their other products.







Durable
Moisture-wicking tech
Comfortable
Breathable
Affordable
These over the calf socks are comfortable, moisture-wicking, and highly durable. They are perfect for the cool weather that's upon us and perfect to wear on your favorite hikes.
Read more
Materials
These socks are made of Acrylic, fit over the calf, and have a reinforced heel and toe. This material and construction boosts the overall durability of the socks and makes them built to last, so you can count on them to last you even through your toughest training.
Comfort
These socks are comfortable, breathable, and have their flat toe seam prevents irritation from occurring. They will help you keep pushing through your training, so you can rest assured that these socks will help you remain longer whenever and wherever you wear them--as long as you aren't wearing these in the middle of summer.
Breathability
These socks use Fox River's moisture-wicking technology to stay cool, dry, and comfortable. This tech also prevents blisters and irritation from occurring.
Durability
These Fox River Sox are some of the brand's most durable socks. They are heavy duty and a perfect option for those of you looking for something that will keep you warm and protected without sacrificing comfort or breathability.
Value
As far as value, these socks are some of the most affordable and are definitely worth the cost especially with how durable they are. These fit over the calf, so they are high socks.







Keep feet warm and dry
Breathable
Durable
Inexpensive
Cozy
Classic heather styles
Not ideal for athletic wear
These are thick, cozy socks that keep feet warm while remaining breathable. They work well for outdoor activities, and reviewers love wearing them indoors during the winter. However, they are not as well suited for hiking or running as they do not wick moisture quite as well as some other options.
Read more
Materials
The heavyweight material hits at the midcalf and is made of 65% acrylic, 20% worsted wool, 14% stretch nylon and 1% spandex. This makes the sock comfortable, flexible and breathable enough to ensure your feet don's get super sweaty.
Comfort
These socks are warm and cozy without stifling your feet. The thick acrylic and wool material provides padding but remains breathable during exertion.
Breathability
The wool in these socks absorbs moisture without making feet feel damp. You will love these if you want to keep your feet warm without having to worry about your feet getting soaked with sweat.
Durability
As far as durability goes, these socks are designed to last and feature incredibly durable material as well as a sturdy construction that can take a serious beating.
Value
These socks are relatively inexpensive for solid thermal socks. Similar to Fox River's iconic Monkey Socks these socks have a neutral heathered look with blocks of color at the toe, heel, and cuff.
7

. Peak Series Ridgeline Quarter







Cushioned
Breathable
Moisture Wicking
Several color options available
The Ridgeline Quarter Crew Socks provide lightweight comfort for hiking. A compelling blend of Nylon, TENCEL and Merino Wool creates the ideal balance between softness and grip in your hiking boots. The fabric blend also breathes well and wicks moisture away from feet to keep you comfortable through your hike. These socks also feature Fox River's trademarked Helix Fit system, which provides volumetric compression around the calf and foot for improved circulation and fit.
Read more
Materials
These lightweight quarter hiking socks are constructed of 45% nylon, 26% TENCEL, 26% Merino wool, and 3% spandex. The trademark Helix fit system provides compression and support while cushioned soles help to absorb shock. Flat toe seams and ventilated panels help you avoid blisters.
Comfort
Hikers appreciate the delicate balance of materials in these quarter crew socks. They have the thermoregulation and breathability of merino wool with more elasticity and structure provided by the nylon and TENCEL. Cushioned soles and smooth toe seams are ideally suited for hiking.
The Helix Fit System provides volumetric compression that wraps around the calf and foot to fit snugly and stay in place.
Breathability
High percentages of TENCEL and nylon help manage moisture while the addition of merino wool and ventilated panels maintain breathability. So, if you are on the hunt for a well-ventilated sock, you will absolutely love the Fox River Peak Series Ridgeline Quarter.
Durability
In terms of durability, these Fox River socks are definitely built to last. They feature high-quality fabric that is built to last without sacrificing comfort or breathability one bit. If you like to hit the great outdoors and hike your favorite trails, these are the perfect pair of socks to try out for your next outdoor adventure.
Value
Price may range, but these are reasonably inexpensive compared to many hiking socks. Some users note some loss in elasticity around the cuff after a few washes, but most find these socks are very durable. These crew cut socks are available in gray with dark red, blue, black and brown accent colors. The dark colors will not stain easily or stand out much on the trail.







Breathable
Durable
URfit System
One year guarantee
These lightweight crew socks area versatile option for women that are lightweight, comfortable and breathable, if you are looking for a pair of socks that you can use for multiple activities, then these are it. While they aren't the brand's most stylish selection, they certainly look and feel great--and you will have a few color patterns to choose from if that is important to you.
Read more
Materials
These socks are made of 53% Polyester, 45% Nylon, and 2% Spandex. The utilize the company's URfit™ System, to ensure you get a personalized contour fit for your foot.
Comfort
Their URfit™ System ensures you get personalized comfort and their UltraSpun Polyester ensures you get a secure fit and also increases the durability and life of the sock.
Breathability
These socks utilize ultra spun polyester, which increases the overall moisture-wicking capabilities of these socks. This makes these Fox River socks a great option for almost all activities since they will ensure your feet stay cool and dry whether you are working out, hiking your favorite trail, or going about your normal day.
Durability
Constructed with durable, high quality, and breathable material the Fox River Steel Toe socks are one of their most durable selections--although it is safe to say that all of the brand's socks are built to last. Overall, these are a great pair of socks that you can count on for the long haul and don't have to have to worry about going back and replacing them anytime soon.
Value
These are pretty affordable and comes with a one year warranty. These crew socks fit a high, and they don't come in color options.
9

. Wick Dry CoolMax Liner







Lightweight
Breathable
ComforOdor resistant
The Fox River Wick Dry CoolMax Liner socks are a lightweight, comfortable, and breathable liner sock used as a layer beneath your hiking sock. They will help keep your feet cool and dry as well as ensure you can make the most out of your hikes. These socks are the perfect option for you serious hikers out there looking for a quality liner sock that will keep your feet cool, dry, and comfortable during all of your hikes.
Read more
Materials
These thin liner socks are made with 93% CoolMax Polyester, 6% Nylon, and 1% Spandex. They are lightweight and meant to be worn underneath your hiking socks.
Comfort
These thin and lightweight liner socks will help keep your feet cool and dry during your hikes. They help prevent and control any foot odor you may develop as well as any irritation, blisters, or chafing from occurring. They are thin so they will not affect the fit of your hiking boots or shoes nor will they affect the fit of your hiking socks.
Breathability
These socks consistently repel moisture from your feet--to keep you cool and dry during all of your hikes. They are also lightweight and ventilated to ensure optimal breathability. These two features will keep you cool and dry during all of your socks, so you never have to worry about dealing with icky, sweaty socks.
Durability
Yes, these liner socks are durable and built to last, but keep in mind that they are liner socks. This means they are not constructed to handle what a normal sock can deal with alone and are more prone to damage if use them incorrectly. While these socks are not at all stylish, they will be hidden beneath your hiking socks--so you don't have to worry about putting them on display.
Value
These liner socks are moderately priced. They are great for those of you who excessively sweat or develop an odor. They are also helpful for those of you who often chafe or develop blisters or some form of irritation. If these aren't concerns for you, then you may want to stick to just the hiking socks and avoid the additional cost of these liners.
10

. Wick Dry Triathlon Quarter Crew







Comfortable cushioning
Moisture Wicking
Dries quickly
Arch support
URFit System
Only available in white
Pricey for everyday socks
These socks offer significantly more cushioning than a typical running sock. For runners or gym-goers seeking more padding to absorb shock and cradle feet, these are a great option. They dry quickly and provide support and comfort for a variety of activities. Overall, they are the perfect option for those of you who prefer simple, functional socks with minimal style or color selections to choose from.
Read more
Materials
These socks are made of the trademark Coolmax polyester and offer arch support with the URfit system. Vented panels enhance breathability with cushioning at the sole and toe to absorb shock. These quarter-inch crew socks appear quite understandable and are available only in white. Some men wish they were available in alternative colors to prevent stains from trail running.
Comfort
Most men are surprised by the difference slightly thicker cushioning makes in comfort. These socks dry quickly, and the soft material works well to prevent blisters during long runs. The UR fit system provides comfortable compression through the arch. The ribbed cuff and spandex compression zones prevent these socks from bunching or slipping.
Breathability
Fox River's trademark Coolmax polyester provides superior moisture-wicking and a quick-dry time. Not only will these socks dry quickly, however, but they are also designed to be breathable by nature so you won't really have to worry about your feet getting too sweaty (if at all) since they will already ensure your feet are well-ventilated to stay cool and dry while you run.
Durability
Designed for triathlon athletes, these socks are definitely ultra durable. They are built to last and deal with different terrain--so even if you get them wet you won't have to worry about them getting stretchy, uncomfortable, or tearing easily.
Value
These socks ride the line between specialized sports socks and socks for everyday wear. If you are seeking cushioned socks that will work well for running or triathlons, these are a great value compared with other specialty brands. However, men choosing these socks for work or everyday wear feel the price is a bit steep compared to those available in value packs.
Criteria Used for Evaluation
Expert Interviews & Opinions
Most Important Criteria
(According to our experts opinion)
Experts Opinion
Editors Opinion
Users Opinion
By Default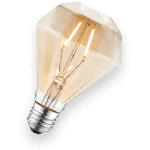 Summer Time Socks
The best summertime socks are those that wick away moisture which keeps your feet cooler. The cooler your feet the less friction from perspiration, which helps prevent blisters.
This may sound counterintuitive, but wool socks can actually be some of the best for the heat of summer because they offer better moisture and heat management than most synthetic fibers.
Winter Time Socks
The obvious one here is heat retention to stay warm. Winter socks should still wick away moisture just like summertime socks. Even a little bit of sweat next to your skin in cold weather can quickly cause them to get cold and even in cause frostbite in extreme cases.
Generally you will want thicker socks but it is important that they aren't too tight, otherwise, this will restrict circulation and your feet will get cold faster.
Other Factors to Consider


Advanced Features
Fox River Socks has two trademark fit systems that enhance comfort and performance. The Helix Fit System is seen in the Peak, Velox and Vite socks utilize volumetric compression that wraps around the foot and the calf to improve the fit and circulation. This system reduces the amount of fabric used to provide a snug fit that will stay in place.
Anti-slip anchor areas at the heel and arch prevent socks from sliding or bunching. A Y-seam at the heel pocket maintains ankle flexibility and stretch. The URFit system used in the Dry Quick Triathlon socks has additional features to improve fit and feel. Spandex compression zones add support and prevent slippage.
A contoured rib cuff gently holds socks around the calf so they will not slide down. Memory-knit construction helps socks maintain their shape through wear and washing. Most Fox River Socks also feature flat toe seams with a barely noticeable feel. These smooth seams do not cause chafing and reduce irritation on the top of the foot.


Use
You can spend hours scouring reviews and lists for the perfect socks. However, even the most comfortable sock may become uncomfortable in the wrong shoes. Particularly for activities that will have you on your feet for long periods, finding a sock that fits properly with your shoe is vital for comfort and blister prevention.
In cold weather shoes that are too tight will make feet colder faster so be sure to choose socks and shoes that allow the toes to move. Fox River socks are designed for a variety of activities. Whether you are seeking a versatile everyday sock or a specialized hiking liner, they have a sock explicitly designed for that.
Activity-specific socks will manage moisture to reduce blisters. They also may feature some areas of compression and reinforcement to improve comfort and durability as you move through the task at hand. Consider what you will be needing your socks for most and read reviews specific to that activity.


Weather Resistance
Seasons constantly change, so it's important to make sure you have the right socks for the weather--and if you travel often in search of your next great adventures, you definitely need to make sure to invest in a pair of socks that are designed to tackle the weather you will be exposed to and keep you comfortable along the way.
In warm weather moisture, wicking socks are a must and will keep feet cooler than skipping socks altogether. Colder temperatures can also benefit from moisture-wicking as dry feet will stay warmer. Wool is a great fiber for thermoregulation, and thicker knits can effectively insulate feet.
Furthermore, if you are a triathlete or someone who likes to hit technical terrain where you will encounter water or get stuck in the rain, you need to look into socks that offer additional water-resistant and/or moisture-wicking capabilities that will ensure you aren't bogged down by the weather you can't control.


Style
Fox River tends to value functionality over fashion but some of their newer socks are available in fun patterns we are accustomed to seeing in activewear. As far as outdoor gear, Fox River Socks do offer classic styles and dark, neutral colors that look cozy and will not detract from any outfit.
However, it is important to note that you cannot base your final decision based on the style of the socks. If you are looking for Fox River socks, you already know you won't have a large color or pattern selection, so make sure to focus on the functionality, durability, comfort, and the use the pair of socks is intended for.
The most important thing you need to do is make sure that the socks you decide to get actually cover your needs. The last thing you want is to end up with a pair of socks that are uncomfortable or that don't fit correctly--so make sure you don't make your choice based on the pair of socks that look the best.
Frequently Asked Questions
q:

How do I care for my Fox River socks?

a:

In order to get the most out of your Fox River socks, you need to make sure you care for them appropriately. Not all of them require the same washing directions so make sure to refer to directions that come with the socks. For the most part, the company recommends turning socks inside out before machine washing in warm water without bleach. Then tumble dry on low.
q:

Where are Fox River socks made?

a:

All Fox River products are made in their 250,000 square foot, state of the art production facility in Osage Iowa, USA. The brand focuses on using high-quality and durable materials that are built to last--so with each pair of socks they deliver quality products that users will love.
q:

Is there a difference between men's and women's socks?

a:

Unless specified, the socks on this list are unisex. Fox River does make some options specifically for women that run smaller and have a narrower toe box and heel pocket to better fit a woman's foot. They were actually the first sock company in the world to make a sock that is specifically for women, just one of many innovations they've made over the years.
q:

Are Fox River socks good for running?

a:

They can be. Like most other things this depends on the unique characteristics and preferences of each runner. Some of the best Fox River socks are thicker than the typical running socks. In lesser quality socks thickness can more easily cause hot spots and calluses than thinner options.

However, because of the intelligent design, careful seam placement, and high-quality materials that Fox River uses they can be great for runners who prefer using a thicker sock. If you've never tried one of their products, we recommend buying a pair that interests you and try them out.

Even if Fox River socks don't end being the best for your running style, you'll still be assured of having a great new pair of socks that's perfect for hiking, camping, or other outdoor activities.
Subscribe to our newsletters