10 Best Gift Ideas for Runners Fully Reviewed
last updated
Oct 04, 2019
If you've found your way to this page, chances are that you're looking for the best running gifts for the runner in your life. Shopping for your loved ones can be difficult in general, but if they're avid runners you can narrow down your choices a little easier.

To make things easier for you, we've taken the time to research and review the best running gifts, so you can pick from a more concise list of items. So, whether you are stumped for gift ideas or just have no clue where to start, we are here to help!

When it comes to the best running gifts on our list, we are confident there is something out there for everyone! Take a look at each of our choices, and don't forget to check out our criteria section to learn more about how we narrowed down our gift ideas for runners list.
In a Hurry? The test winner after 10 hrs of research

Rockay Accelerate
Why is it better?
Durable construction
Made from recycled materials
Breathable mesh sections allow optimal moisture control
Midfoot compression provides support
In a
Hurry? Editors choice:

Test Winner: Rockay Accelerate

10 Best Gifts for Runners
Durable construction
Made from recycled materials
Breathable mesh sections allow optimal moisture control
Midfoot compression provides support
A top performing sock with multiple features all designed to ensure this sock works in partnership with your shoe and you. To find a sock with this much to offer runners and other sportspeople has been a challenge. Just check out what these guys had to say about them. Read on and check the impressive choice of performance features this sock will give. and why it is a good gift for runners.
Read more
Use
Different weave styles and thickness place strategic ventilation zones into the sock to ensure breathability and prevent the build-up of unwanted moisture. This helps prevent wetness, chaffing and blistering. The sock also gives a gentle balanced foot compression. The top of the sock has sewn-in elastic to keep out small stones, dirt, and dust. Merino wool acts as a very good anti-odor prevention and these are offered in a nice choice of eye-friendly colors.
Style
The sock has a thickened wool weave which channels supportive compression to the foot arch, the toe, and the heel area feature thick cushion style protection which also reduces the potential for wear and tear.
Compatibility
Constructed from Organic Merino Wool and a combination of very techy designs/systems, this sock offers features which sit at the top for quality, performance, protection, and comfort.
Visibility
These running socks offer some reflective features for additional safety.
Value
The top of the sock has sewn-in elastic to keep out small stones, dirt, and dust. Merino wool acts as a very good anti-odor prevention and these are offered in a nice choice of eye-friendly colors. Sold at a price which will please all sports people.
There are all types of running socks and choosing the right one can be a little overwhelming. Still, there are a few things that a sock should offer, which are comfort, performance, and protection. That's what the Razer Trail sock from Rockay affords.
Read more
Comfort
Consider this sock for the under cushioning placed in the heel and toe areas where it counts the most. Having that extra comfort can make your running experience better. That and the snug fit achieved with the arch compression will leave feet feeling fresh, cool, and dry. We can't omit the length of these socks because it adds that extra promise that debris won't get into the socks to interrupt a perfect run.
Quality
How a sock is made is equally as important as comfort because you want them to last. These socks come from 100% recycled materials, so you are helping the environment when you own these socks. The increased durability that these socks have are because they are made with super high density knit.
Cost vs. Value
Cost and value are always going to play a factor in your decision for picking the best running sock. And the price point for high-performance technology is different from an ordinary sock. The price for the Razar sock is competitive for the socks in its class.
3

. Vigor Compression Socks
What if you could find a sock that improves recovery, which allows you to exercise harder, longer and more often, well that's what Vigor from Rockay is offering.
Read more
Comfort
This new ultimate performance support sock is very comfortable because of the cushioning system found beneath the toe and heel areas. This sock offers all the benefits of a high-performance sock (protection, no chaffing, and the promotion of healthy feet)
Performance
This performance sock blends the advantages of a compression sleeve and a comfortable high-performance sock. Dual benefits allow you to train with the confidence of a reduction in soreness during and after your workout.
Cost vs. Value
Considering the many benefits of the Vigor performance running sock, it is priced at a competitive price point.
4

. The Complete Runner's Day-By-Day Log



A lot of runners like to log in their miles, and some like to stick to good old pen and paper when they do so. This log is really easy to use and will help runners all over meet their goals—take a look if you are buying for a serial tracker or planner.
Read more
Use
This runner's log is really easy to use. It will help you log everything and offers more than just running log options—so you can record notes, store pictures, and so much more. The spirals make it pretty durable and easy to flip through as well.
Style
This is perfect for planners everywhere. It is sleek and concise so you can access all of your data when you need to.
Compatibility
This log is perfect for runners everywhere! It is easy to use and will work for short and distance runners alike. Currently, the 2019 version is out, but the 2020 version will be available soon so it will be a perfect holiday gift this year as well.
Visibility
Each of the pages in this log is really easy to read and work through. You can easily go back and see where your hard work has taken you,
Value
Really affordable and totally worth every penny



Whether you are looking for a birthday or Christmas gift, there is one product that any runner would appreciate: the Rockay Blaze Graduated Compression Leg Sleeves. If you are wondering why this product is a great choice, it not only can help prevent and heal a wealth of injuries, it can also reduce fatigue and improve recovery times after a long run. If that's not enough, check out these features.
Read more
Use
In comparison to many other competitive brands, this company intentionally designed this product from the absolute best possible materials. Runners will find that this is made from a blend of multifilament polyamide, polyamide, and elastane. Through combining these materials, this product provides runners with impressive durability, great stability, and arguably the strongest compression out there.
Style
These look great and provide you with additional compression so you can prevent and treat any pesky symptoms will speeding up your recovery.
Compatibility
With anti-odor technology, moisture-wicking properties, and the ability to hang-dry, rather than constantly wash it, consumers are gaining more over the long run.
Visibility
Offers reflective features to make you more visible while you are out on the road.
Value
When it comes to price, this product may be considered a bit pricier than a few other brands out there. The higher price tag can be directly attributed to the added value and features that the manufacturer included. While this brand may be new to some runners, they are working effortlessly to secure new consumers. To do so, each purchase comes with a standard lifetime guarantee. So, if you have any problems or concerns with your product, you can contact the customer service team and they will take care of you.
6

. Original Buff Headwear



Buffs are a popular accessory for runners year-round, as they can be used for neck and face protection in the winter and folded into a headband for hotter climates. The product is made from 100% microfiber, is seamless, quick-drying and moisture-wicking.
Read more
Use
Unisex, one size fits all and most agree that the product does well with its intended uses.
Style
Available in lots of colors and patterns to choose from.
Compatibility
Versatile product that can also be used for mild wind/cold protect, sweat-wicking in the heat, as an armband or even an eye mask for sleeping/travel!
Visibility
Pretty visible if you get certain patterns.
Value
Some find this product on the pricey side considering it's a small amount of fabric (neck sleeve). Fair price compared to reputable competitors.



If you are buying for someone that you know loves to read, then this is another great book to consider. It is a New York Times bestseller and written by Meb Keflezighi—a 4 time Olympian career marathoner who has participated in 26 marathons.
Read more
Use
This is the perfect book for runners and marathoners alike. It is inspirational, beautifully written, and chronicles the life of a career marathoner and highlights all of the ups and downs experienced throughout his journey.
Style
Perfect for runners looking for the inspirational push to help them keep moving. If you want to support the runner in your life, this is the perfect motivational book to have them read.
Compatibility
While this book is written by a career marathoner, this book is perfect for all runners. It will teach runners to use the same lessons he used to get to where he is today, so it really is a book for everyone. If you want GRIT, this book will help you!
Visibility
When it comes to visibility, we looked at the print options offered for this text. It is available in normal and large print—and if you don't want the actual book, you can get it on your eReader as well. If you want an audiobook, then this is an option as well!
Value
This book is worth every penny and its value far exceeds its cost. Runners everywhere love this book and have used its lessons to start working to their own running goals.



While this is a pricey item, it is something the runner in your life is sure to love. These wireless headphones are a favorite among runners and will be a favorite gift among all of them.
Read more
Use
These headphones are wireless and sweatproof. They have a 5 hour playing time and come with a charging pack that can give you up to ten more hours of listening time. You can track them if they ever go missing,
Style
They come in 3 different sizes--to ensure they fit all types of ears.
Compatibility
These wireless earbuds are a perfect option for all athletes and should fit most ear sizes.
Visibility
These don't really require additional visibility features so other people can see you. However, they do come in very visible colors so you can easily find them.
Value
This is a high-cost item--however, given all the features and benefits it provides these headphones are beyond worth their price. If you want to find a splurge-worthy gift, these are definitely it!



The "best" Garmin in 2016 is subject to much speculation, so our recommendation is based on the best reviewed middle-budget Garmin options in a wide consensus at the end of 2016. The Garmin 230 doubles as a watch and activity tracker, keeping track of steps and sleep data, in addition to boasting excellent performance for logging running data.
Read more
Use
The Forerunner 230 also has a useful "Find My Phone" feature and is compatible with Android and IOS, with the ability to deliver Bluetooth smartphone notifications.
Style
Available in three color options: Purple Strike, Force Yellow, and Black & White.
Compatibility
It does not feature a wrist-based heart rate tracker but does have the option to purchase a chest strap for monitoring your heart rate.
Visibility
This watch features a 44% larger screen than the popular Garmin 220. It's been tested and approved by females with smaller wrists and it is one of the lightest GPS watches in its class. The battery life is excellent (5 weeks of battery life in watch mode and 16 hours in training mode).
Value
Given all of the features of this product, most agree it's a great deal for a reliable middle-level GPS watch. Several more expensive watches (like the Garmin Forerunner 735XT and Garmin Forerunner 235) and more budget choices (Garmin Vivoactive HR and Garmin VivoFit) are also worth looking into, based on your price considerations.



The SPIbelt Running Belt is a great, affordable gift for runners in your life. It's small, sleek, and comes in several different colors--allowing you to be stylish, comfortable, and able to carry everything you need easily.
Read more
Use
This running belt is perfect for runners who are tired of holding their stuff in their hands or using armbands. It will comfortably stash your stuff without the bulkiness of a larger pack.
Style
This running belt is lightweight and sleek. It is able to hold all of your essentials and was able to hold even the largest phones. You can also get creative with all of the color options available.
Compatibility
This is perfect for runners who just need to stash some stuff. If you want a hydration belt, this one won't work.
Visibility
When it comes to visibility, this belt does have some additional reflective features to make you a little more visible to other people on the road.
Value
Affordable, and the runner in your life will definitely love and utilize this gift.
Criteria Used for Evaluation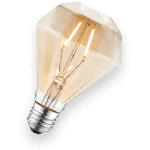 Think about what they like!
Not everyone has the same taste--and this holds true for runners as well. Make sure you keep the preference of the person you are buying for in mind.
Make sure they don't already have what you are going to buy!
If you can, try and double check to see if the person already has what you are purchasing, especially if you are buying a pricey techy gadget.
Other Factors to Consider
Ease of Use
Ease of use is another important factor to take into consideration--especially if you are looking for a techy gift. While some options on our list don't really pertain to ease of you because they are pretty straight forward, we do have running watches, headphones, and more that you will need to make sure runner knows how to use or won't mind learning how to use.
This is especially important because you need to remember that not everyone wants something that offers a ton of features or that takes forever to get used to using. That being said, some do. Just make sure you take the needs and preferences of the person you are buying for into consideration and make them a top priority before making your purchase.
Bottom Line
Anyone who's has a close relative or friend that is passionate about running will tell you that a sport-related present is always very much appreciated more than any gift card or fruit basket. It seems that there are a few things that some runners would not buy for themselves. Maybe it's a little extra gear for their runs or something that they've never considered before.
We know that it can be hard to select something for the person that already has the standard running gear they need. So we have provided thoughtful gifts that all runners could enjoy without having to worry about their favorite color or personal preferences. When searching for the perfect gift for the runner in your life consider the following before making your final decision:
Do they have other hobbies as well?
Believe it or not, there are plenty of running-related media products—from books and movies to documentaries and much more. If your loved one likes to read or watch tv, these are a great option to consider! Our list currently has a New York Times Bestseller on it so make sure to take a look!
Where do they typically like to run?
Different terrains often call for different gear—whether its shoes, waterproofing features and so much more. Items that will work for trail runners may not be a great option for road runners and vice versa. Take this into consideration when looking for gifts because it's important!
Are they techy?
Nowadays there are tons of high-tech items out there for runners. From running and GPS watches to wireless headphones, if you can think of it then it probably exists. If you know the person you are buying for is tech savvy, these options always make a great gift!
Do they compete?
Chances are if runner loves to race and compete, they have at least a few medals under there belt. One thing to consider is whether or not they have a way to display their accomplishments or if they have anything that reminds them of how far they have come!
Could they use a pick me up?
Running is intense and you can never go wrong with an energy and hydration supplements—all runners need these items. If you aren't too sure about what to get your runner then this is a great route to take because runners always need these things!
Frequently Asked Questions
q:

Where did you get the inspiration for the gifts for runners on this list?

a:

We at Runnerclick pride ourselves in knowing the wants and needs of runners. We spend a lot of our time reading through the critiques of runners, what they want to see more of, and the common problems they run into. We used all this knowledge to put together what we think is not only a great list of gifts but also ideas to work off of.

Like the idea of a running-related book but don't think your runner will enjoy our pick? There are plenty of others. Think another running watch will suit there needs better? Go for it. This goal of this list is meant to not only give you great options but also to invigorate the thinking process.
q:

What are the best choices of a gift for the outdoor runner?

a:

Trail runners have specific needs that can quite different from a runner who favors streets. Hydration bladders are good for runners who need consistent hydration but don't have a clean drinking source nearby. Trail stoves are great for long-term trail runners who might want to prepare a drink or a meal on the trail.

You might want to look into a jacket or breathable top that will wick sweat and protect the runner from the strong sun. Runners who run on the rough or slippery trail might also appreciate some running cleats or studs. Anything that will make the difficulty of the trail a little less and that will let your runner go a little farther is a smart choice.
q:

Is a running gift a good idea?

a:

No matter which gift you select for the runner in your life, we are sure that they will be more than thrilled to get a thoughtful item that helps them to keep enjoying the sport that they are so passionate about. We know that runners could be picky, but these options are sure to please even the most discerning runner.
q:

How do I choose the best gift ideas for runners?

a:

Here is a little piece of advice that can save you a lot of heartaches when it comes to gift giving both runner-centric and otherwise: Ask them what they want. I know a lot of people are inclined to keep gifts a surprise. But if you don't know what to give then its always better to ask. That way you ensure you are getting something that they will like.

There are other hidden benefits, too. You won't have to worry about sizing if you ask them first hand, for one. Another big plus, you won't accidentally get them something they already have. We know surprises are fun but we generally recommend asking if you want to give them the best running gift for their needs.
Subscribe to our newsletters