10 Best Gift Ideas for Runners Fully Reviewed
last updated:
Mar 23, 2021
If you've found your way to this page, chances are that you're looking for the best running gifts for the runner in your life. Shopping for your loved ones can be difficult in general, but if they're avid runners you can narrow down your choices a little easier.

To make things easier for you, we've taken the time to research and review the best running gifts, so you can pick from a more concise list of items. So, whether you are stumped for gift ideas or just have no clue where to start, we are here to help!

When it comes to the best running gifts on our list, we are confident there is something out there for everyone! Take a look at each of our choices, and don't forget to check out our criteria section to learn more about how we narrowed down our gift ideas for runners list.
In a Hurry? The test winner after 10 hrs of research
Rockay Accelerate
Why is it better?
Durable construction
Made from recycled materials
Breathable mesh sections allow optimal moisture control
Midfoot compression provides support
10 Best Gifts for Runners
Criteria Used for Evaluation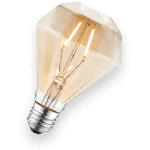 Think about what they like!
Not everyone has the same taste--and this holds true for runners as well. Make sure you keep the preference of the person you are buying for in mind.
Make sure they don't already have what you are going to buy!
If you can, try and double check to see if the person already has what you are purchasing, especially if you are buying a pricey techy gadget.
Other Factors to Consider
Ease of Use
Ease of use is another important factor to take into consideration--especially if you are looking for a techy gift. While some options on our list don't really pertain to ease of you because they are pretty straight forward, we do have running watches, headphones, and more that you will need to make sure runner knows how to use or won't mind learning how to use.
This is especially important because you need to remember that not everyone wants something that offers a ton of features or that takes forever to get used to using. That being said, some do. Just make sure you take the needs and preferences of the person you are buying for into consideration and make them a top priority before making your purchase.
Bottom Line
Anyone who's has a close relative or friend that is passionate about running will tell you that a sport-related present is always very much appreciated more than any gift card or fruit basket. It seems that there are a few things that some runners would not buy for themselves. Maybe it's a little extra gear for their runs or something that they've never considered before.
We know that it can be hard to select something for the person that already has the standard running gear they need. So we have provided thoughtful gifts that all runners could enjoy without having to worry about their favorite color or personal preferences. When searching for the perfect gift for the runner in your life consider the following before making your final decision:
Do they have other hobbies as well?
Believe it or not, there are plenty of running-related media products—from books and movies to documentaries and much more. If your loved one likes to read or watch tv, these are a great option to consider! Our list currently has a New York Times Bestseller on it so make sure to take a look!
Where do they typically like to run?
Different terrains often call for different gear—whether its shoes, waterproofing features and so much more. Items that will work for trail runners may not be a great option for road runners and vice versa. Take this into consideration when looking for gifts because it's important!
Are they techy?
Nowadays there are tons of high-tech items out there for runners. From running and GPS watches to wireless headphones, if you can think of it then it probably exists. If you know the person you are buying for is tech savvy, these options always make a great gift!
Do they compete?
Chances are if runner loves to race and compete, they have at least a few medals under there belt. One thing to consider is whether or not they have a way to display their accomplishments or if they have anything that reminds them of how far they have come!
Could they use a pick me up?
Running is intense and you can never go wrong with an energy and hydration supplements—all runners need these items. If you aren't too sure about what to get your runner then this is a great route to take because runners always need these things!
Frequently Asked Questions
q:

Where did you get the inspiration for the gifts for runners on this list?

a:

We at Runnerclick pride ourselves in knowing the wants and needs of runners. We spend a lot of our time reading through the critiques of runners, what they want to see more of, and the common problems they run into. We used all this knowledge to put together what we think is not only a great list of gifts but also ideas to work off of.

Like the idea of a running-related book but don't think your runner will enjoy our pick? There are plenty of others. Think another running watch will suit there needs better? Go for it. This goal of this list is meant to not only give you great options but also to invigorate the thinking process.
q:

What are the best choices of a gift for the outdoor runner?

a:

Trail runners have specific needs that can quite different from a runner who favors streets. Hydration bladders are good for runners who need consistent hydration but don't have a clean drinking source nearby. Trail stoves are great for long-term trail runners who might want to prepare a drink or a meal on the trail.

You might want to look into a jacket or breathable top that will wick sweat and protect the runner from the strong sun. Runners who run on the rough or slippery trail might also appreciate some running cleats or studs. Anything that will make the difficulty of the trail a little less and that will let your runner go a little farther is a smart choice.
q:

Is a running gift a good idea?

a:

No matter which gift you select for the runner in your life, we are sure that they will be more than thrilled to get a thoughtful item that helps them to keep enjoying the sport that they are so passionate about. We know that runners could be picky, but these options are sure to please even the most discerning runner.
q:

How do I choose the best gift ideas for runners?

a:

Here is a little piece of advice that can save you a lot of heartaches when it comes to gift giving both runner-centric and otherwise: Ask them what they want. I know a lot of people are inclined to keep gifts a surprise. But if you don't know what to give then its always better to ask. That way you ensure you are getting something that they will like.

There are other hidden benefits, too. You won't have to worry about sizing if you ask them first hand, for one. Another big plus, you won't accidentally get them something they already have. We know surprises are fun but we generally recommend asking if you want to give them the best running gift for their needs.
Subscribe to our newsletters