10 Best Granola Bars Reviewed
last updated:
May 05, 2019
The best granola bars will not only taste great, but they'll also keep you full and feature healthy ingredients that are an excellent addition to your daily diet.

Stores all over are full of tons of different granola bars to choose from—so picking the best option can be a difficult feat. The best granola bars are easy to take with you on the go, have a longer shelf life, and will provide you with the nutrition and fuel your body needs. Whether you want a granola bar that you can eat before you work out, or if you want one you can have as a snack throughout the day, here you'll find the best of the best to choose from!

We know how important it is for our readers to maintain a healthy daily—which is why we've carefully crafted our list of the best granola bars!
In a Hurry? The test winner after 8 hrs of research

Rabbits Organic
Why is it better?
Organic
Gluten free
Soy and dairy free
Kosher
USDA organic
Low in sugar and calories
In a
Hurry? Editors choice:

Test Winner: Rabbits Organic

3
Researched Sources
1.7K
Reviews Considered
8
Hours Researching
15
Products Evaluated
Features
Product Purity
Versatility
Potency
By Default
Criteria Used for Evaluation


Features
When you are considering the granola bars you want to have on hand for those mid-day runs or after run snacks and mid-day energy boosts you want to think about the features they have to offer. Features like energy boosts, healthy vitamins and minerals, and necessary nutrients like protein and carbohydrates are also a must when looking at good granola bar options.
We have made sure to do a great selection of the healthiest and natural granola bars on our list; most of our selection is filled with whole grains that are nutritious in value. We make sure that the fiber of all these products is high to give you a healthy feel when eating them too. Our ingredients are outlined under each and every bar to give you an easy selection as to which one is right for you. The aim of listing down ingredients used in each bar is to give you an easy selection of content that will not affect your health status.


Product Purity
You will also want to make sure you are looking at the ingredient list and looking at reviews for what users think about the product. As we reviewed the granola bars that we included here on our guide, we made sure to check product purity. This will ensure all of the products featured here are rated highly for accurate and pure ingredients that match the label.
Our granola bars are selected from a wide range of flavors to suit you and your family needs at any time. You do not have to limit yourself to one flavor. If you are interested in natural ingredients only, consider the ones that are made of honey or peanut butter. Knowing what your taste buds are looking for will make your selection easier.


Versatility
There are also some key points to consider when looking for a good granola bar to add to your workout routine. Versatility is important because you want to find something that can be easily taken with you on the go, that will last a long time, that offers different flavors and ingredients, and can be used in many ways. That is what makes a granola bar versatile.
Sugar Content
Our granola bars are selected from a wide range of flavors to suit you and your family needs at any time. You do not have to limit yourself to one flavour. If you are interested in natural ingredients only, consider the ones that are made of honey or peanut butter. Knowing what your taste buds are looking for will make your selection easier.
Fiber Content
This is one of the most important parts of one's diet to consider, because the more fiber you eat, the longer you will feel full. Choose a bar that has at least 6 grams of fiber. Fiber is great for anyone digestion and helps to moderate the levels of sugar in your blood and reduce the amount of sugar that turns into fat.
Nutritional Value
Granola bars are great for keeping your cravings in check especially in between meals as it offers quick energy when you need it. Choosing one that has a high number of calories, and too much sugar will turn a healthy bar to a candy bar that only stores fat in your body


Potency
You will also want to think about potency and what it can mean for your diet and nutritional goals. Think about how much sugar, protein, fiber and such there is in each bar so you can know you are getting the right amount of key nutrients. We looked for granola bars that are well formulated and that are made to deliver great nutritional value to you.
If you are purchasing granola bars for kids, ensure you get the ones that have milk components in them as they help with reaching their daily calcium and iron intake. Also, ensure that you get ones that are easy to chew and will not crumble and make a mess! Fiber content should also be a priority for kids to ensure they're not overindulging in sugar.


Taste
From healthy grains and fruits and nuts to other great ingredients like dark chocolate and honey, there are many things to look for in your granola bars that will keep them tasting good. You want something that you will enjoy eating so looking at taste is also important and is something we considered during our research process as well!
Without good taste, you are not going to enjoy the granola bars and you will likely not eat them and get as many benefits from them as you could! Healthy snacks are always better when they taste good. And while a lot of what goes into determining a good taste is personal preference we did look at the taste as we made our selection for this guide list. We looked at the ingredients that were used in each bar on our list and we also made sure to look at reviews left by others to see what granola bars were rated the best in terms of taste. There is a wide range of bars to choose from so you should have no problems finding a granola bar to meet your wants and needs!
Expert Interviews & Opinions
Most Important Criteria
(According to our experts opinion)
Experts Opinion
Editors Opinion
Users Opinion
By Default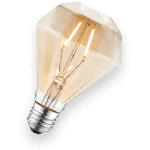 Watch the Fiber
Many of these bars contain high amounts of fiber which can have a positive effect on your digestion. However, eating too many fiber-rich bars can cause problems with regularity. For that reason, be sure to drink a lot of water when eating these bars and avoid eating too many in one day.
Remember to Rest
Some people like to eat protein and fiber-rich bars before or after a strenuous workout in order to help put on muscle mass. If you are one of these people, remember that it is also important to get enough sleep every night to further encourage muscle growth and protein synthesis.
Keep your overall health in mind
Make sure you consider any existing or chronic health concerns you have. Diabetes, cancer, stomach issues, and allergies all can affect what foods are and are not safe for you to eat. So, keep these limitations in mind and talk with your health care provider t make sure you are making choices that are right and safe for you!
Other Factors to Consider


Bottom Line
At the end of the day, there is no one best granola bar out there for everyone. If there was then there wouldn't be so many options to choose from. When looking for the right granola bar to add to your diet the bottom line is that you need to find something that you will enjoy and that will fit your needs. It is important that you take all of your preferences and needs into consideration and not just go by what we say and what other users have to say--after all, we don't all have the same taste buds and some of you may have food allergies you need to address.
When we were compiling our list we made sure to take a look at the features, product purity, versatility, potency, taste, texture, and side effects that each granola reviewed offered. When it comes to features you need to consider the ingredients and whether or not you need something that will boost your energy or that will provide you with the protein that you require post workout. Product Purity also takes a look at the ingredients of the product--so if you have food allergies or want to stick to organic, vegan, or non-Gmo products it is especially important that you take a close look here.
As far as versatility, potency, and side effects this varies for everyone as well. Make sure to consider whether or not you will need to store these in your pocket while you run or if you want to be able to eat them for breakfast or as a meal replacement. If you count you macros, make sure to take a close look and see if they will fit in with your daily requirement--some may have too much or not enough. Overall, the bottom line is that you need to specifically consider your taste preferences and overall dietary needs. There is no point in forcing yourself to eat something if you don't enjoy it--and don't worry, there are options to fit all taste buds (even those of picky eaters).


Side Effects
In some cases, granola bars and similar meal supplements like these will contain caffeine as an ingredient. There can also be a lot of fiber in these bars. You will also want to check bars, especially any labeled as sugar free, to see how much sugar alcohol there is in them. These are all ingredients that can cause stomach upset as well as headaches and nervousness if too much is consumed at one time. Also, be mindful of any health conditions you have. Diabetics need to be very careful with the carbohydrates they eat and if you suffer from inflammation or related health problems then nuts and other ingredients can make inflammation worse in some people. So be mindful, read the label, and talk to your doctor if you have any questions!
Some of the granola bars that we included here on our review are made with peanuts or they may contain peanut-based products. It is also important to note that some are also made with milk, wheat, chocolate, and soy products. It is also possible that other bars that do not contain these ingredients directly may have been made in facilities that use these high allergen food products. This is why we recommend that anyone who has a serious allergy to peanuts, soy, and other common food allergies be very careful when choosing granola bars that they want to eat. It is better to be safe than sorry so be sure to read the ingredient label and see if there are any warnings about factories that the bars may have been prepared at.
Frequently Asked Questions
q:

How do I narrow down the healthiest options?

a:

A Granola bar can be one of the most confusing bars to choose from however nutritious getting the right one means one that is low in sugar and high in fiber. Most of them if not all are high in carbohydrates making them healthy and good for energy giving.
q:

Are there vegan options?

a:

Yeah, there are some of the bars that are free from animal products you can get one that has nuts which will serve you just well in providing you with energy if need be. Worry no more if you are vegetarian all you have to do is go for the flavor you want as getting a bar that is vegan is easy.
q:

I want to get a granola bar for my kids eat, how do I choose one for them?

a:

Kids demand lots of energy and nutrients and getting them the one that has milk will help with their growth and development problems as it has calcium which does help in the growth of bones in a child.
q:

Will any of these granola bars help me lose weight?

a:

We have been able to write down some of the sources that have been used to make our research a complete one,we always have to give you them to ensure that you get all the information that we didn't cover, however, we try to our level best to give you all the vital ones that we are sure will be useful about our topic in discussion. We gather our information from, food blogs, nutrition columns, and guides, running and sporting guides, consumer guides among others. Listed are the sources that we used in gathering our Intel.
Subscribe to our newsletters