10 Best Hand Warmers Tested & Reviewed
last updated
Mar 17, 2019
Cold weather is one of the most difficult to overcome obstacles for runners. Dressing in layers so that you can remain mobile and sweat free without overheating is a challenging give and take process. Even if you have the right
gloves
and socks it still may not be enough. If you are looking for a means to keep warm without the inhibitions of more clothing then a hand warmer might be the right choice for you.
On our list below we have the very best in hand warmers. We know that some styles aren't convenient to certain runners so we included a variety of types for our readers to consider, but no matter if they are electronic or disposable we know only the top performers deserve a place on our list. We are confident that this list has an option on it that will have you facing the chilly days with confidence and running all season long.
In a Hurry? The test winner after 9 hrs of research

Cypers
Why is it better?
Rechargeable
3 heat settings
Doubles as a phone charger
4-8 hours of power
No waste
Lithium-polymer battery with longer lifetime
In a
Hurry? Editors choice:

Test Winner: Cypers

2
Researched Sources
1K
Reviews Considered
9
Hours Researching
15
Products Evaluated
Use
Features
Power Source
Value
By Default
In Depth Review Top 10
Cypers
Osunlin Pebble
Zippo 12 Hour
Heat Factory
EnergyFlux Ellipse
HotHands
Hot SnapZ
Zippo 6 Hour
Pisen
VShow
Table of contents
Criteria Used for Evaluation
Other Factors to Consider
Frequently Asked Questions
Sources
Click here to see more
10 Best Hand Warmers



Rechargeable
3 heat settings
Doubles as a phone charger
4-8 hours of power
No waste
Lithium-polymer battery with longer lifetime
Too bulky to wear inside gloves
This 2-in-1 Cypers device works as a hand warmer and portable charger. The ability to recharge the device, coupled with its long-lasting lithium-polymer battery, make this hand warmer a much more ecofriendly than the standard disposable variety. Users find the three heat settings easy to use and ideal for finding the perfect level of toastiness.
Read more
How It Works
Powered by a 5200 mAh battery this 2-in-1 hand warmer recharges in less than three hours. It has three heat settings signaled by three red lights, with temperatures ranging from 95-107.5 ℉ for the first level, 104-118.5 ℉ for the second and 107.5-130 ℉ for the third.
Efficacy
Users report that they are always able to find sufficient heat between one of the three settings. Some users find the highest setting a bit too warm for use but those with poor circulation really appreciate the high heat.
Length of Coverage
The duration of warmth depends on the heat level and outside temperatures and can last between 4 and 8 hours. Users note they are pleasantly surprised by this device's ability to retain its charge.
Convenience:
This rechargeable device is simple to operate with the switch of a button. The small size makes it possible to tuck into mittens but most find it a bit too bulky to wear with gloves. It heats up quickly and conveniently doubles as a charger for USB devices.
Value
This is a fairly inexpensive option, especially if you plan to use it as a portable charger as well. As the highest ranking product on our list, the Cypers is a great investment for any runner or athlete who wants a reliable and affordable hand warmer. It is easy to use and has the features you want and need when you are out for a walk, a hike, or a run.



Provides very effective heat

3 heat settings
Auto shut-down after 1 hour to save battery
Longer lasting than most rechargeable warmers
Comfortably small
Easy to switch on/off accidentally

Takes a long time to charge
Reviewers love the Osunlin Pebble for its comfortable size and three heat settings. It is very easy to use and is a reliable rechargeable hand warmer that can double as a phone charger. It does take a while to charge but once it is fully charged it provides long-lasting heat.
Read more
How It Works
This rechargeable hand warmer is powered by a 5000 mAh lithium-ion battery. It does take some time to reach complete charge but it is easily turned on and off by a switch and heats up quickly. The warming function automatically switches off after an hour to conserve battery power. It has 3 heat settings of 107 F, 118 F, and 131 F.
Efficacy
Reviewers love the consistent heat provided by this electrical charger. It has three heat settings to cater for all users and conditions.
Length of coverage
The company reports heat will last for 5-10 hours but reviewers find that it is typically closer to five or six hours.
Convenience
This Onsunlin warmer is conveniently sized and comfortable to hold. It does take a few hours to reach complete charge and some users complain that the switch easily turns on or off by accident. However, if you take the time to charge it, it is a very convenient and compact hand warmer and a phone charger.
Value
This 2-in-1 charger and hand warmer is relatively inexpensive when compared to other similar devices. It holds its charge well and provides really consistent heat. The Osunlin Pebble is a great hand warmer that has everything you could want and need and with all the benefits it brings, you are getting a great value that is well worth your investment and that will serve you well. It's a smart way to invest your money into reliable running gear that performs as you need it to.
Reusable

No battery replacement needed

12 + hours of heat
Consistent warmth
No waste
Needs to be refilled

No easy on/off switch
Slight odor
This compact hand warmer provides steady warmth for upwards of 12 hours. Zippo created a high-quality warmer that can be refilled and reused again and again at an affordable price. It does require a bit more preparation but it works great in all temperatures and is ideal for outdoor activities.
Read more
How It Works
The Zippo Hand Warmer is a catalytic hand warmer that operates off lighter fluid, flame, and oxygen. To use, the device needs to be filled with lighter fluid according to the measuring device it comes with. Users recommend filling slowly and waiting for a minute or two for any spilled fluid to evaporate before lighting. For higher heat, reviewers suggest keeping the warmer upright for a few minutes before placing in the pouch. The warmer will continue to provide heat until the fuel is burned out. Many users choose to place it in an airtight bag or container to extinguish the heat earlier.
Efficacy
This warmer provides steady heat as long as there is lighter fluid to burn. Users find that the heat disperses well and provides consistent and significant warmth for hours.
Length of Coverage
Depending on the level to which it is filled, the hand warmer can provide upwards of 12 hours of heat. Users find leaving the pouch open or placing directly into a pocket prolongs the length and intensity of the heat.
Convenience
The set up for this catalytic warmer is a bit more cumbersome, especially during the first couple of uses. However, reviewers find that the set up gets easier over time and it is worth the extra work up front to have consistent and long-lasting heat. The size is also ideal for slipping into gloves or mittens and can be taken anywhere.
Value
This Zippo hand warmer is high-quality and is a great value option if you don't mind filling it up. The warmer itself can be a bit expensive but the replacement lighter fluid is affordable and lasts a long time. If you are looking for value when it comes to hand warmers the Zippo 12 Hour option is a perfect investment to make. No matter where you are running or how long you will be out, you can keep your hands warm with this product! It's a smart choice for any runner to make in their running supplies and gear.
Convenient to use and store

Long-lasting warmth
Biodegradable packet and mixture
Can be tucked into gloves, pockets or socks
Wasteful

Do not provide the most consistent heat
These disposable hand warmers have a biodegradable mixture that activates within minutes of exposure to the open air. They provide long-lasting warmth and are easy to tuck inside gloves, socks or pockets when you are on the go. They are ideal for having on-hand for emergency kits or the occasional cold run but are not the most sustainable option for regular use.
Read more
How It Works
These biodegradable packets are activated when exposed to air. The iron powder oxidizes when exposed to oxygen, the reaction is sped up by salt and maintains its heat through added charcoal and vermiculite.
Efficacy
Users find these warmers helpful when tucked into gloves, hats, socks or pockets. They do warm up very quickly and provide long-lasting heat.
Length of Coverage
The length of heat depends on oxygen exposure but users find these warmers easily last upwards of 8 hours, and considerably longer when placed in a pocket or glove.
Convenience
Disposable packets are the most convenient type of hand warmer as they require no preparation to ensure they are charged or filled. Simply throw some packets into a bag, pocket or emergency kit and open the packet when they are ready to use.
Value
Living up to its name, the Heat Factory hand warmers deliver the heat you want and nee when you are out in the cold and nee to keep your hands toasty warm. With a decent price tag, these hand warmers are a great investment that runners like you can take advantage of!
At less than 1 dollar a pair, these are a pretty affordable option. Particularly if you are not planning to use them daily, but just want some to keep on hand or stock up emergency kits. They do have a shelf-life of about 3 years, so don't go overboard with your back stock.



No waste
Rechargeable
No refilling needed
Easy-to-use buttons
Also charges cell phones and other digital devices
2 heat settings
Holds less charge in cold weather
Battery requires charging every few months
Bulky
This rechargeable hand warmer doubles as a portable phone charger. It is easy to use and requires no refilling to use. It is ideal for inside use or moderately cold temperatures but it does not seem to hold power as well in very cold weather.
Read more
How It Works
The EnergyFlux Ellipse is powered by 5200mAh rechargeable battery and is also capable of charging digital products. The hand warmer is activated by a push button and has two heat settings at 107F and 118F. Blue and red LED lights to indicate charge and heat setting respectively.
Efficacy
This hand warmer works very well in mild to moderate cold but begins to lose battery power much quicker in very cold temperatures.
Length of Coverage
EnergyFlux reports this device should provide about 6.5 hours of heat at its lower setting and about 5 hours at the highest. Some reviewers note the battery can be a bit temperamental. The charge does not last as long in cold temperatures and, if not charged every few months, will lose its ability to hold a charge over time.
Convenience
This hand warmer is very easy to use and charge. The button is easy to press with cold fingers and it does not require any refilling. It fits into the palm of your hand but some users find it a bit too wide to comfortably wrap their hand around. It is small enough to fit into mittens but is not as comfortable to hold inside gloves.
Value
This device is more expensive up front but users who rely on it regularly find they end up saving money over the disposable hand warmers. Unfortunately, the battery is a bit high maintenance and requires charging every 1-2 months to keep it in good condition. Otherwise, it begins to hold less charge. Looking for hand warmers that last and that actually do what they are supposed to do without costing you an arm and a leg? If so, then you should be putting your money into the EnergyFlux Ellipse. It is an investment that will pay you back again and again.



Easy to use and pack
Lightweight
Inexpensive
Great for emergency kits and sporting events
No preparation needed
Fits inside mittens, gloves and socks
Wasteful
They do expire after a few years
Inconsistent length of coverage
Not very economical to use regularly
These disposable packets activate within 15-30 minutes of being opened. They are ideal for emergency kits and provide moderate heat that can be placed comfortably against skin. There is a bit of inconsistency in the duration of coverage and they are not the most economical or environmentally-friendly option for daily use.
Read more
How It Works
These disposable packets are activated when exposed to air. They contain iron inside which oxidizes when exposed to the air. Salt helps to expedite the reaction and carbon inside disperses the heat.
Efficacy
These small hand warmers provide moderate heat that is well dispersed. Some users find themselves wishing they were just a tad warmer while others appreciate that they can hold them comfortably against their skin.
Length of Coverage
The package advertises coverage for up to 10 hours but user reports are a bit inconsistent. This may be due to expiry date or inconsistent quality. Some reviewers report these packets to maintain warmth for upwards of 8 hours while others claim they begin to lose heat after only 4 hours.
Convenience
These small packets require little preparation and are very lightweight. Simply open the packet about 15-30 minutes prior to when you want to use them and slip them in your gloves or pockets. These disposable hand warmers are easy to pack in case the weather changes while you are out on a run or hike. If you do choose to carry them, be aware the plastic wrapping can sometimes be difficult to open for cold hands.
Value
These hand warmers are sold in value packets and can cost less than 1 dollar per pair. Just be wary that they do have an expiration date and become less effective over time, so if you don't go through them, you may end up throwing some away. These hand warmers are from a well-known brand so you know they are of quality design and a good investment, they are just a little lower than some of the others on this list when it comes to the price point comparisons. They are still a good option for runners who need reliable emergency hand warmers.



Easy to store and use

Self-regulated reaction reaching up to 130 F

Reusable

No waste

Fit easily into gloves and pockets

More economical than disposable warmers
Require 10-15 minutes of boiling to reactivate

Only provide 30-60 minutes of heat
These reusable hand warming pads are ideal for fans of the disposable hand warmers who are willing to put in a bit more work to avoid filling up landfills. The HotSnapZ pads are easy to store and activate on the go. Unfortunately, reactivating them takes some time and they do not provide heat for longer than an hour.
Read more
How It Works
These reusable hand warmers are initially activated by clicking a small metal disc in the pad to trigger precipitation of sodium acetate crystals. The precipitation of these crystals releases energy which is stored as heat and is self-regulated to reach a maximum temperature of 130 F. After the initial use, these pads can be "recharged" by boiling them in water for 10-15 minutes. This will restore them to their previous state so they can be reused indefinitely.
Efficacy
These soft pads do provide significant heat. They reach up to 130 F but surface temperature usually stays around 115-120 F.
Length of Coverage
With only 30-60 minutes of heat, the length of coverage is the biggest downfall of these neat little pads.
Convenience
Boiling these pads for reuse takes a bit more effort than plugging into a charger. However, they do make up for this slight inconvenience with their compact size and easy activation. The small, soft pads are ideal for packing away in pockets or gloves and can be activated with one hand. They have most of the convenience of disposable warmers without waste.
Value
These pads are a great value as you get 8 pads for the price of one battery-operated warmer and they pay for themselves after two uses when compared to the disposable variety. The value of these hand warmers that you can see immediately is in how long they last and how easy they are to use. If you want reliable heat at a decent price then the Hot SnapZ hand warmers are right for you! They are a smart choice for beginner and seasoned runners alike.
Loads of different levels to vary the warmth
Fits comfortably
Doubles as a portable charger
Can be recharged with any USB device
Can be a bit expensive
Slightly bulky
Has to be gripped tight
This rechargeable hand warmer from Zippo provides 5 levels of heat that can last up to 6 hours. The compact, bean-shaped warmer fits comfortably in your hands and conveniently doubles as a portable charger. It is a bit more expensive, especially if you are looking to buy a set, and it is too bulky to be worn under gloves or mittens.
Read more
How It Works
This hand warmer is powered by 5200 mAh lithium-ion battery and can be recharged through any USB charging device. Clicking the power button once shows the battery charge and each subsequent click takes you through the 5 levels of heat.
Efficacy
With 5 heat settings up to 120 F, this device gives off a good amount of heat.
Length of Coverage
Depending on the level of heat, this hand warmer will function for up to 6 hours. Many users find themselves using it for short spurts and turning it off to conserve power.
Convenience
This hand warmer is easy to operate with the click of a button and has 5 heat settings - so you can fine-tune how much snugness you want. It has an ergonomic bean shape that fits comfortably into the palm of your hand but it is a bit bulky to wear under gloves. Some users also feel it needs to be gripped somewhat tightly to get significant heat from it, which limits its usefulness. It is easy to charge and works well as a portable phone or USB charger as well.
Value
The price of this 2-in-1 hand warmer and phone charger tends to vary. The battery does seem to hold up well but some users find it a bit too expensive to heat one hand at a time. When you need reliable heat for a few hours while you are out hiking or out for a winter run these 6 hour hand warmers are a great investment and are a smart choice for anyone to make. It is easy to use, durable, and affordable, which makes it a valued product that runners of all skill levels can benefit from.



Rechargeable

No waste

5 hours of warmth

Comfortable pebble shape

Safety shut-off feature after 1 hour

Doubles as a phone charger
Bulky

Long charging time

Only one heat setting
This rechargeable hand warmer from Pisen has a comfortable pebble shape and maintains a temperature of 122 F for upwards of 5 hours. It doubles a portable charger and is easy to use. Unfortunately, the more powerful battery does take a while to charge and it is a bit bulky.
Read more
How It Works
The Pisen Hand Warmer is powered by a 7500 mAh rechargeable battery. When charged, quickly pressing the button will display 5 green LED lights to indicate the level of power. Holding the button down for 1.5 seconds begins heating and holding again for 1.5 seconds will turn the device off. It does have an auto shut-off safety feature after 1 hour but it can easily be turned back on.
Efficacy
This hand warmer warms to 122 F and maintains a comfortable and well-dispersed heat throughout. Reviewers love the pebble shape as it is easy to hold or place in a pocket.
Length of Coverage
When fully charged, this warmer can maintain a temperature of 122 F for 5 hours.
Convenience
It has a comfortable shape similar to a computer mouse but it is much too big to fit inside gloves or mittens. It can take upwards of 5 hours to charge completely and seems to be best used in cold houses or offices.
Value
This 2-in-1 charger and warmer is a bit more expensive than some of the other rechargeable options but it has a more powerful battery that can provide longer-lasting warmth. Pisen hand warmers are a good choice for runners who need a basic heat source to get them through a longer run or who need a way to take the chill off. They may not last as long as some of the others on our list but thy are still a good investment and provide a great value that you cannot ignore.



Easy to use and recharge
Affordable
This hand warmer and portable charger provides warmth at 113F and 131F. It is inexpensive and works well as a targeted warm compress in addition to its roles as hand warmer and portable charger.
Read more
How It Works
This rechargeable hand warmer is powered by 5200mAh lithium-polymer battery that has a longer lifetime than the standard lithium-ion batteries. It has one switch for power and toggling between the two heat settings.
Efficacy
This device works well as a hand warmer but many users also find it helpful as a hot compress to target sore areas. It has 2 temperature levels: 113F and 131F.
Length of Coverage
The company states that the charge should last for up to 6 hours of coverage but users find that it usually lasts closer to 3 or 4 hours when it's turned on the whole time.
Convenience
The VShow hand warmer is very easy to use and recharge. The switch is easy to operate with cold hands and it heats up within 30 seconds of being powered on.
Value
This option is fairly inexpensive and will save money over the disposable warmers in a few uses. It also doubles as a portable USB charger. The final hand warmer we chose to feature on our list is the VShow hand warmer. Though it is ranked last on our list it is still a smart choice and a good investment for runners. The value of this product is seen in its affordable price and easy use set up.
Criteria Used for Evaluation


Use
Hand warmers can provide warmth anywhere from 2 to upwards of 12 hours.
The best measure of a good hand warmer is, obviously, how well they warm your hands. We looked at the temperatures achieved by each warmer and user reviews on how well heat was dispersed to determine the most effective warmers.
Depending on the type of warmer and the design, hand warmers can provide warmth anywhere from 2 to upwards of 12 hours. For people needing hand warmers for long stints outside, such as camping or even attending football games, this may be an important factor.


Features
Consider what is realistic for you and your lifestyle.
Convenience is key when choosing a hand warmer. There is no use investing in a rechargeable charger if you are never going to remember to charge it. On the other hand, the convenience of disposable warmers may not be worth all the extra waste if you are using them regularly. Consider what is realistic for you and your lifestyle.


Power Source
There are multiple methods of achieving heat to warm cold digits. Each one has its benefits and pitfalls, making each best suited for one particular type of activity.
There are multiple methods of achieving heat to warm cold digits. Each one has its benefits and pitfalls, making each best suited for one particular type of activity. The most common methods for creating heat are:
Certain chemical reactions, known as exothermic reactions, release heat to their surroundings. Some hand warmer manufacturers utilize these reactions to give off heat in their hand warmers. These warmers typically contain a mixture of chemicals that are packaged away and ready to react with a simple trigger, such as exposure to air. Because the heat is dependent on the reaction and there is a finite amount of chemicals in any given packet, these chemical hand warmers typically cannot be reused (although there are some exceptions, such as the HotSnapz reusable warmers). In general, chemical hand warmers are best for keeping in a pocket or emergency kit. They are more wasteful and less economical when used daily.
Catalytic warmers, such as the Zippo hand warmer, produce heat through a catalyzed chemical reaction. In the case of the Zippo, the combustion of the lighter fluid produces heat. This type of hand warmer requires a bit more preparation to make sure it has enough fuel to burn, but it gives off more heat and is not as wasteful as the disposable packets.
There are many hand warmers on the market that utilize the same type of battery as your smartphone to produce heat. These often double as portable chargers as well and are very convenient for day-to-day use. They don't typically last as long as catalytic or chemical warmers and the battery often loses charge in very cold temperatures, making them preferable only when used indoors.


Value
Far too often people get hung up on the price tag and mistake that for the value or worth of the product.
Value can be hard to quantify and a tricky thing to agree upon for some runners.. Far too often people get hung up on the price tag and mistake that for the value or worth of the product. However, the value truly is not known until you consider all of the benefits you get from using the product, how well it works, how good you feel when using it, and the price you pay for it. It takes all of these factors to find the true value of a product and this is also how we determined the value of the hand warmers we included on our buyer guide.
Expert Interviews & Opinions
Most Important Criteria
(According to our experts opinion)
Experts Opinion
Editors Opinion
Users Opinion
By Default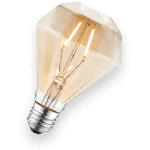 Overall Need
Some hand warmers are designed for one-time use while others can be recharged and used. If you only need them for emergencies or rare occasions, the disposable kind may work great--but if you need something you can use more often then that may not be the way you want to go.
Warming capabilities
The selections on our list are among the best of the best--but remember that they all have diffe4rent capabilities. Some last longer than others and some can heat up much more than others, so keep that in mind when making your final decision.
Long lasting
Long Lasting- Another important thing to consider when you are looking for reliable hand warmers is how long they last. Do you need something for just a few hours while out on a run or are you looking for a long term hand warmer for an all day hiking trip? Longevity is important to consider so you get the product that is right for you.
Other Factors to Consider


Terrain
It is important to consider the situations which require hand warmers. For people who just need some on hand for the occasional ski day or to have on hand for camping, disposable warmers will work great. If you need reliable heat for a long period of time, investing in a catalytic lighter will be worth it in the long run. Others with poor circulation may just want something on hand in their car or home to warm up after some time outside or even use in a cold office. For these people, a rechargeable warmer may be best.
Frequently Asked Questions
q:

What does mAh mean for batteries?

a:

mAh stands for milliampere per hour and is a unit used to measure the capacity of a battery. mAh specifically measures the rate of discharge and the length of time that this rate of discharge can be kept up. So with "batteries" instead of a higher measurement being better or stronger as is typical, a lower number means the battery will keep up for longer.
q:

How do I use my hand warmer safely? 

a:

Keeping yourself "safe" when it comes to hand warmer use isn't too difficult as long as you follow some simple guidelines. Always make sure to read any product information and instructions so as you know how to use the product safety. Never expose your skin directly to any warming device. Along with these, many electronic hand warmers will also implement automatic shut-off times so as to not become too hot. These safety features, and rules, as long as they are adhered to will allow you to use a hand warmer without too much concern.
q:

Are hand warmers waterproof? 

a:

When it comes to any specifics of design you should always consult the instructions and specific available information about whether or not that particular model is waterproof, but generally, hand warmers cannot and should be used in or around water. They are safe to use if your hands are simply wet and you wish to keep them warm, though, so for most cold weather use, this is not an issue.
q:

Are hand warmers good to use with gloves? 

a:

A lot of people will say that that they stick their hand warmers in their gloves before they go outside or go to work but almost all hand warmers advise you not to apply them directly to the skin so we cannot advise doing this, even with the disposable ones. Since you are supposed to have a layer between your skin and the warmer, we do think it is a great idea to hold the warmer with gloved hands in order to provide the most protection and warmth to your hands. When not in immediate need we recommend keeping the warmer in a small bag or sack for your safety.
q:

What happens when my charge cable no longer works? Can I get a new one without having to buy to new warmer? 

a:

If you are using a battery based hand warmer, then we have good news and bad news. The bad news is that most retailers don't seem to offer the option to order just a new cord in the event that you need a replacement. The good news is that many hand warmers charge via the same input port as phones so ordering a replacement charge cord is pretty no hassle. These type of ports mean that some of these phone warmers have the option to act as a phone charger as well as a hand warmer, which is a nice added plus. So while replacements can be limited you should be able to easily to find a new cord that will do the job all the same.
q:

Are there disposable hand warmers available?

a:

You can find hand warmers that are made to be disposable as well as many new brands and products that are designed to be reusable. So no matter what your needs are or where you need to use them or how often you will be using them, you can find a hand warmer that is just right for you and your unique needs and situation.
Subscribe to our newsletters