10 Best Insulated Jackets Reviewed and Compared
last updated:
Oct 06, 2019
Now that winter is upon us, investing in one of the best insulated jackets featured on our list below. We have already taken the time to carefully craft our top ten picks to make it easier for our readers to pick from the best of the best.
Frigid weather and cooler temperatures mean you have to keep warm if you want to hit the great outdoors—whether it is to run or explore. And, even if you have insulated
jackets
in your closet, you still need to check out our reviews below.
So, on top of all the winter
running gear
you already have (your leggings, thermals, sweatshirts, etc.) you need to make sure to invest in one of the best insulated jackets if you want to stay nice and warm during the winter months.
Take a look!
This is the best product on our list that is currently in stock:
The North Face ThermoBall
Why is it better?
Versatile and warm enough for cooler outdoor activities and workouts like skiing and mountain climbing
Great insulated comparable to down
Stylish
Packets away nicely
In a
Hurry? Editors choice:
Test Winner: The North Face ThermoBall

9
Researched Sources
10
Hours Researching
16
Products Evaluated
Features
Insulation
Weight
Weather Resistance
Style
Fit
Water Resistance
By Default
Criteria Used for Evaluation

Features
The best jackets are ones that keep you warm while also being comfortable and having the features you want and need.
Any time that you're running outside, your muscles are impacted by the temperatures. Warmer temperatures can mean looser muscles and an easier range of motion. When it gets really cold outside, your blood flow decreases, and your muscles will inadvertently tighten up. This can lead to an increased opportunity for injuries, muscle strain, and a decrease in your overall performance.
If you've ever walked out into frigid temperatures and tried to start running, then you may understand this. The same can be said for people who are trying to do their cooldown after running and heating their bodies for an extended period. Trying to walk and get your muscles to relax in colder temperatures can be extremely difficult and can lead to other types of issues.
If you have sweat resting on your skin it can make you colder and lead to potential hypothermia. This is where the type of running gear that you choose can make a huge difference. So, make sure you take a close look at all of the features that come with your insulated jacket to ensure you are getting something that truly works for you.

Insulation
The purpose of purchasing an insulated jacket is to make sure that you have protection from the elements.
Proper insulation can be made out of several different fabrics and materials. The best-insulated jackets will include several layers, and each one will be comprised of complementary material. The jackets that we looked at feature quite a bit of synthetic insulation. Over the years, athletes have discovered that this provides them with the most durable product and the most versatile usage.
Synthetic Insulation
Synthetic materials are usually a blend of one or more man-made materials that are made to wick away moisture and increase breathability. A lot of insulated jackets features synthetic materials--and they are awesome. The good thing s that these are typically environmentally friendly and really comfortable and durable.
Other materials
If you decide to get an insulated jacket that is made of non-synthetic materials, just make sure to look closely. Take a look at the level of down and if you are sensitive or allergic to any materials you will want to make sure to take a close look at all of the different components that go into making the insulated jacket.

Weight
There's a huge difference between finding a jacket for everyday wear and one that's intended to be used while running or during physical activity.
A heavier jacket may be great for protecting you from the cold, but it can also weigh you down when you run. Runners don't like additional weight because it impedes their performance and distracts them from what they're doing. These insulated jackets were built to be lightweight and to promote mobility.
You need to be able to completely swing your arms and to move as much as possible. This can make your running safer and allow you a better response time should you slip in colder conditions. A lot of these options have a snug fit that can also accommodate several layers. This is definitely a great feature for those of you who will be spending a lot of time outdoors.
That being said, if you know you don't need an insulated jacket that you can layer, you can go for a tighter fit. So, either way, just make sure you choose a jacket that will either help you layer if you need to or fit tightly--so you can ensure that you remain as warm and toasty as you need to during the winter months.

Weather Resistance
Chances are you'll end up caught in some sort of precipitation when running in colder temperatures so good weather resistance is important.
There are plenty of ways that insulated jackets can protect you from the weather. Chances are you'll end up caught in some sort of precipitation when running in colder temperatures. This could be snow, rain, or a mixture of the two. It's important to keep herself as dry as possible in order to avoid having that water lower your body temperature.
This is where features like water-resistant technology and adjustable and removable hoods can come into play. Look at the customizable features on each one of these insulated jackets and choose the options that are best suited to your area. And, remember that there is a difference between water-resistance and waterproofing features.
Water-resistant jackets will help protect you from the rain, snow, or wet environment so make sure you to look closely if you know you need something that is completely waterproof. After all, you don't want to end up with a jacket that won't keep you dry and protected if the weather decides to switch it up on you.

Style
Style is also important to consider when choosing a jacket for your winter time needs.
Is this jacket something many users would want to wear? Although its key that the jacket is warm, that doesn't mean it has to be unattractive. What determines a nice looking jacket varies among consumers, but in this case, it should have a nice fit, be available in various color options and overall, be something we could see ourselves wearing.
It's important to first think about when or how often the insulated jacket will be worn. If a consumer lives in a climate that gets cold, performance is key when it comes to warmth and breathability. But even the warmest option may mean layering up. Also, consider the fact that many of these options are versatile to be worn past the winter.
Although the style of the jacket is not the most important factor to consider, once you find the perfect insulated jacket to fit your needs there is nothing wrong with choosing the one you like the best in terms of style, color, fit, and looks--after all, you should look great and remain warm while you wear your insulated jacket.
Expert Interviews & Opinions
Most Important Criteria
(According to our experts opinion)
Experts Opinion
Editors Opinion
Users Opinion
By Default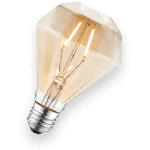 Packability
If you want something you can take on your trips or hikes, you'll want something that's more packable and lightweight. While insulated jackets won't pack down to fit in your pocket, you'll find that some jackets are much more packable and portable than others.
Layering
Insulated jackets are made to keep you warn, so it will be no surprise that you will also have to layer up to ensure you stay warm. To make sure your jacket will still fit over your layers make sure to get a size that doesn't fit to snuggly.
Comfort
You, of course, want to be comfortable when you are out for a run or working through a workout set. There is no point in buying running gear you are not comfortable and are not going to want to wear it.
So make sure that you are comfortable with your running jackets and that you are as comfortable in it at the start of your run as you are hours later at its end!
Other Factors to Consider

Materials
When talking about warmth, the consumer should know the difference between synthetic and down insulation. Down is not feathers. It is the coating underneath the feathers of birds like geese that provides warm by making tiny air pockets. It is soft, breathable, and keeps its shape, or loft (its puffiness) better than synthetic options.
Down provides three times the warmth for each ounce compared to its synthetic counterpart. It's also lighter, more compressible and has better longevity. However, it is more expensive, takes a long time to dry and loses its warmth when wet. Synthetic is cheaper, but also is slightly heavier and less compressible.
It's made usually from polyester filaments that also have air between the fibers to resemble down. Synthetic performs better than down when wet, keeping its warmth even in this condition. It is hypoallergenic, machine washable and dries fast. Take a close look at all of the materials to ensure you are purchasing a jacket you can actually use long term.

Advanced Features
Not all insulated jackets are the same and they each have different features they have to offer--so make sure to take note of exactly what you want in a jacket to ensure you are getting features you know you will actually use. Make sure to take a look at the features below to see what we looked out for here.
Fill Power
Descriptions for insulated jackets with down include its fill power. Fill power measures the quality and amount of loft (fluff) of them down. This is measured by the number of cubic inches one ounce of down takes up. Therefore, higher quality down has a higher fill power rating. Down that covers 800 cubic inches has a fill power of 800, for example. Most activewear or outdoor apparel has a fill power of around 500-550.
Hood or No Hood
The insulated jacket may or may not come with a hood. Depending on the climate and activity, this could a dealbreaker. Hoods provide more face and neck protection. However, this may mean there isn't room for a helmet. A hat may be enough to wear in cooler temperatures. But rainy days means having a hood is a safe bet.

Fit
When you are looking at any clothing options or running gear, you need to make sure it is going to fit. This is usually straightforward but things can get a little more complicated when it comes to jackets. Most of the time, if not always, you are wearing your jacket over at least one other layer of clothing. Depending on what you wear underneath and how any layers you are wearing, your jacket will fit differently.
This is a big deal because the fit of a jacket can have a big impact on your performance as you run and work out. A jacket that is too small will limit mobility and make it so you can move, bend, twist, and run as easily. This can happen if the sizing is too small but many runners forget to take into account the layers of clothing that will be under the jacket.
Buying a size bigger than you normally wear is a quick and easy way to make sure you have room for layering days. A jacket that is too big is usually not as much of a problem for most runners and most would agree that it is better to have a jacket that is a little baggy than one that is tight and constricting.

Visibility
Another important feature that you need to consider as you shop for a new jacket for your wardrobe is how visible you will be when you wear it. If you do most of your running at the gym or in the daylight then this is not as big of an issue. However, if you like to do early morning and evening runs then visibility is a must!
When there is not enough light you need to make sure motorists and anyone else out and about that time can quickly and easily see you. There are several easy ways to make sure your jacket makes you visible. One is to go with brighter colors. Bold and brilliant colors are easier to see in low light conditions and will reflect light from street lights and headlights easier.
Try to stick with colors like yellow, orange, red, and pink if you are running in low light conditions. If you have darker color jackets you can still use them but will need to add some reflective tape to it. This will help you stay visible when you are running in the dark and will make it so motorists and pedestrians alike can still see you.

Breathability
This is something many runners do not give much thought to. While jackets are meant to keep you warm and dry there is such as thing as getting too hot and steamy in your jacket. Airflow is important to stay comfortable and to reduce how much you sweat--which will, in turn, ensure you stay cool and dry.
Breathable materials are a good choice for jackets beaus it will add an extra layer of protection against the cold but will allow for some airflow and cooling so you do not end up soaked in your sweat- not a pleasant feeling at all! The jackets featured on this guide are good at keeping you warm in the cold and dry in the rain but we also took time to consider how breathable they are.
We want to make sure you find the jackets that are just right for you and maintaining good airflow is one of the key factors that can help you have a better run or workout session so we wanted to make sure that we included it here for you! So, make sure to take a close look at each of our product reviews to ensure you purchase the perfect insulated jacket for you.
Frequently Asked Questions