The Best Knee Braces for Running & Support Reviewed
last updated
Jul 10, 2019
We can often take our healthy bodies for granted, and when something goes wrong or we hurt ourselves, it reminds us how important wellness is. This is especially true for athletes and
runners
.
Braces provide protection and support for some of the ailments that come with these active lifestyles and they can also help speed up the recovery process and prevent further injury.
We at RunnerClick know that you are busy with work, families, and of course your running schedule. So to save you time, we have put together this list of our favorite knee braces.
In a Hurry? The test winner after 14 hrs of research

UFlex Athletics Knee Compression Sleeve
Why is it better?
Easy to wear
Very comfortable design
Good support and stability provided
Full knee joint coverage
In a
Hurry? Editors choice:

Test Winner: UFlex Athletics Knee Compression Sleeve

8
Researched Sources
1.2k
Reviews Considered
14
Hours Researching
13
Products Evaluated
Support
Style
Value
By Default
Best Knee Braces for Running
1

. UFlex Athletics Knee Compression Sleeve






Easy to wear
Very comfortable design
Good support and stability provided
Full knee joint coverage
Can be a bit tight
Some durability issues reported
If you suffer from bad knees you know how much it can affect every aspect of your life. When standing and walking become difficult, running is out of the question. If you have suffered from knee injury in the past or have been told you are prone to knee injury, then the UFlex Athletics Knee Compression Sleeve is just right for you! It has earned the number one spot on our list thanks to its amazing features:
Read more
Support
The UFlex Athletics Knee Compression Sleeve is designed to support your entire knee joint and keeps everything in place and stable while running. It is made to be comfortable, durable and supportive, enhancing balance and stability. This one is designed with intensity in mind.
Style
With a pull-on style, this knee brace is easy to wear and is available in many different sizes, making it perfect for men and women alike. New runners and pros alike rave about the look and feel of this unique brace!
Value
The UFlex Athletics Knee Compression Sleeve is a great investment. Continuing to win over customers with its unrivaled stability, it keeps the knees supported and ready for any type of activity.
2

. Neo G Medical Grade VCS Advanced



Helps with stabilization and patellar tracking
Two point geared hinge provides a lot of support
Reinforced Patellar gap
Made from durable high quality material
For those who need some high grade support and stabilization look no further than the Neo G Advanced Hinged Brace. This is specially designed to provide optimum support and stabilization to the knee. It can be a great aid for arthritis or a simple fallback for runner's knee. The hinge system ensures your leg stays in a relatively consistent range of motion, this greatly reduces the odds of pulling or tearing something. The neoprene material is perfect to provide a bit of heat for sore joints and best of all this brace can be worn on either knee.
Read more
Support
This brace is medical grade, providing reliable and quality compression and potentially making it the first choice for those who need rehabilitation and orthopedic relief. Always consult your doctor or physical therapist before using a medical device to see if it's right for you.
Style
The side hinge keeps this brace snug without restricting movement in the back of your knee. It is only available in blue and the sizing is one-size-fits-all but it does have velcro closures that allow you to get a close fit.
Price
This brace is definitely more pricey than some others on our list, but that's because it is a medical grade device. If you find that other braces just don't offer enough support or coverage then it's definitely worth the investment.



Provides 360 stability and support for your knee
Breathable and moisture-wicking
Multiple sizes available
Multi-sport use
Great price
Multi step adjustment may not be desired by some athletes
It is no fun suffering from bad knees. If you are healing up from a knee injury, have weak knees, or simply want to avoid injury then the EXOUS Knee Brace is a great piece of running gear to try! It is durable, supportive, and affordable, making it great for seasoned runners and beginners alike.
Read more
Support
The EXOUS Knee Brace is designed to be comfortable and easy to wear even on long runs and intense workout sessions. It is made from fabric that is soft yet durable and will keep you stable, balanced, and supported from start to finish. You will love how it feels and the ability to get a more customized and adjustable fit is a great perk as well!
Style
This brace features a combination slip on compression sleeve style with double Velcro strap adjustments for a customized fit! A cut out at the knee cap allows for greater mobility while still protecting your knee from overextension.
Value
When you are looking for a knee brace that is affordable and reliable you cannot go wrong with the EXOUS Knee Brace, a brace that users are raving about! Try it for yourself and see how much better your runs can be with the proper support.



Fits left or right knee, versatile
Made from durable nylon
5 stitch construction does not stretch or fray easily
Latex-Free
Anatomical design, fits comfortably
Tends to slip if not sized perfectly
Runner's knee got you down? Fight back with the McDavid Neoprene support brace. This is a simply designed and easy to use sleeve that slides over your knee, improving blood flow, stabilization, and offering a bit of support. In terms of neoprene sleeves this is the de facto brace. It's seamless so you can expect a smooth and comfortable fit. All in all its a good way to get a handle on stiff and sore knees.
Read more
Support
Like the SB Sox knee brace, this sleeve relies more on accurate sizing to give you control over how firm the compression is. It isn't as targeted as the gel pad or open patella style that you can also get from McDavid, but it does provide even support and compression through the covered area.
Style
This sleeve from McDavid comes in several different styles, although here we've chosen to focus on the closed patella sleeve style. You can choose from five different sizes, all available in a solid black color. The materials are latex free and provide both compression and thermal therapy.
Price
The style and size of brace you select can affect the price which has a pretty large range, but at it's cheapest this brace is more than affordable. You can easily get two of these for about ten dollars.



Good price for the product with this quality
Great not only for runners but also for weightlifters, jumpers and other athletes
There are different sizes available
Flexible enough to provide full range of motion
Helps to relief the pain in the knee
Only a few runners said it was slipping down
This one is made of 60 %, nylon, 35 % spandex, and 5 % polyester. These fabrics make this product really breathable and nylon makes it also much more durable. This is a compression sleeve that improves your bold circulation and that helps the muscles to recover faster. This product is completely latex free, which is great for those who have sensitive skin.
Read more
Support
The variety of size available gives you some control over the amount of compression you get from this sleeve, so be sure to take accurate measurements when selecting your size. The circular woven design helps provide tight support and has enough flexibility to maintain compression over long-term use.
Style
There are four different colors of stripes available on this solid black sleeve, as well as four different sizes. The "stay put" design has a mesh area that settles on the back of your knee as well as silicone lining to keep it in place and prevent bunching.
Price
The price for this sleeve is higher than most of the other options on our list and although they are available in packs of two you won't really save any money by buying a pair. It does have a more complex design than some others, but you'll have to decide if the investment is worth the value you'll get from this brace.
6

. TechWare Pro Knee Brace



There's a guarantee on this product
It is suitable for many different kinds of sport
Comfortable all day wearing
There may be problems with choosing the best size
The TechWare Pro Knee Brace is a great choice for beginner runners and seasoned pros alike. It offers helpful padding and great protection and durable support for your entire knee! This brace is made for active runners and allows for a greater range of mobility and flexibility while still offer alignment support for your knee.
Read more
Support
You get a great deal of support with the TechWare Pro Knee Brace and your entire knee will feel the supportive pressure and stability this brace provides. It is a good choice for runners who want good support without giving up a lot of their mobility.
Style
This brace is an all in one design with two long wrap-around straps and goes above and below the knee. This allows for a custom fit and adjustable support as you go through your runs. Users rave about the siple yet effective design of this knee brace.
Value
The TechWare Pro Knee Brace is a very affordable option that should be well within the budget of any runner. If you are thinking about upgrading your running gear and need a new knee brace, then this is a great product to consider!
7

. VIVE Hinged Knee Brace





Strong Patella Support
Breathable
Light and sturdy
Sizing issues
Not idea for long runs
The Vive Hinged Knee brace is a dream for those suffering from strained tendons or ACL issues. Removable aluminum hinges guide and support the knee while keeping it in place. This also makes the cleaning process a breeze. The brace is top in support and also proves to be a go-to for those suffering from arthritic pain. The VIVE Hinged assists the knee while still allowing for natural movements.
Read more
Support
Vive Hinged allows for different degrees of support with the removable aluminum hinges. While helping with recovery, they have also shown to improve multi-directional stability in the healing process. The high tech latex-free compression material is key for those ACL strains, providing extra patella support and correcting instabilities. Added patellar stabilizing reduces future injury while drastically improving joint and ligament injuries.
Style
We mentioned the removable hinges a couple of times and for good reason. This little detail not only aids healing, but cleaning is also much easier, as well as the on and off process for some. Vive Hinged is a one size fits all, lightweight and breathable design. The Open Patella allows for more airflow as well. In addition, being able to easily adjust for a more personal fit, the brace has durable straps that securely lock-in. This assists in averting continuous readjusting.
Value
For knee support, the Vive Hinged Knee brace offers more than the average brace. It creates support that not only helps with daily use, it also offers growth in the weaker areas of injuries of the knee. The price tag is average for these types of braces and we suggest investing, especially if you are suffering from any sort of ACL, arthritis or tendon pain or strain.







Moisture Ventilation
Lightweight
Comfortable Adjustable Velcro
Great Price
Security and support are what the Bracoo Knee Support offers, it is in the name. Made from super breathable neoprene, the secure fit provides assistance while still allowing a natural movement. Being it is fully customizable to your body, your knee will thank you when you get that extra heeling rush of improved circulation. The proof is in the reviews and with what it offers in support leaves us no wonder why it is in the top 10.
Read more
Support
Relieving pressure from the knee and reducing stress, this is what the open-patella design offers more of when working with the stabilizer ring. The stability it offers lowers risk of further injuries and guides the knee cap back into a better and more natural range of motion. Stress distribution also adds to the super supportive design of the Bracoo knee support.
Style
The Bracoo has many fans due to its fully customizable design. The straps are velcro and can be adjusted to fit most any knee. It is equipped with a stabilizer ring that is wrapped in a Neoprene. The neoprene material is also known for its ability to increase blood flow, aiding in a more rapid recovery. Although the material is labeled as thick, it is still thin enough to be worn under clothes for those that need a more all discrete wear.
Value
The Bracoo is a bargain find. This brace is ideal for so many active injuries, standing out in knee support. It also comes in many colors. We highly recommend giving it a try if you are on a budget but need some extra support for those runners aches and pains.
9

. CopperJoint Infused Knee Support



There are several sizes available
Lightweight
Durable in design
Non-slip
Moisture-wicking technology
Non-restrictive but tight fit
Enhances blood flow
Not adjustable
Can get warm
The Copper Joint Infused Knee Support is loaded with technology. Its anti-slip system and thin, non-restrictive material are ideal for those that still want to run while recuperating. It is moisture wicking and the copper-infused nylon has a thermal enhancing technology that keeps blood flow to the area, which helps with recovery. With Comper Joint's simple sleek slip-on design, you will feel the difference without feeling constrained.
Read more
Support
Copper Joint designed this brace to naturally conture the knee area with ergonomic 4-way motion design. Their anti-slip material with built-in double-sided silicone creates super mean support for the knee. Although lightweight, the spandex copper nylon mixture is made with moisture wicking, which helps with eliminating any sort of smell or sweat. This also adds to the support since it guarantees a solid long-lasting fit.
Style
Hugging the knee in all the right spots, the Copper Joint Infused Knee Support is an ideal brace for many different knee shapes and injuries, adding more than comfort and support. It slides on easy and has virtually no bulk to it. Furthermore, the mixture of materials creates an extra durable design meant for many hours of odor-free, sweatproof use. The copper inside the nylon heats the knee which not only increases blood flow but has been noted to help relieve pain and allow for enhanced mobility for a large range of injuries.
Value
Affordable is the only word to describe this brace. It really holds its own against the competition and doesn't cost a fortune. Its design offers a plethora of support and comfort. The sleek design provides more than just quality, it makes for very inconspicuous wear for those that need a brace for more than just running.






Users were  content with the level of support
The price is very attractive
Form some users it can be not tight enough even with velcro
This brace is a little more heavy duty than the sleeves on our list and features adjustable closures to help get a snug fit for the most support. The reinforced open patella design may be more firm than some runners want but it's also a great option for those who want more targeted support.
Read more
Support
Adjustable straps with velcro fasteners give you some room to control the tightness of this open patella knee brace. The area around the knee is lightly padded to reinforce the support and help with tracking and motion.
Style
It's made of neoprene and it helps to minimize the swelling and pain while running. Chafing won't be a problem here, and the material is also good quality so you shouldn't have a problem with unpleasant odor.
Price
This is a quality knee brace with some great customization options as far as fit goes, but it is also a little more expensive. You might be able to catch a deal on this sleeve, but you'll most likely have to make a bit of an investment for this kind of value.
Criteria Used for Evaluation


Support
Knee braces come in different support levels, and the support level is crucial.
Whether you need support for a knee injury, or you just want extra strength during a workout session, you will want to consider your activity and overall knee health before choosing your option.
Furthermore, some knee injuries tend to require extra support compared to others: for instance, a knee brace worn after a knee surgery must provide plenty of support in order to stabilize the injured knee. Injuries like patella tendonitis (a mild knee ache), might require as much lower support level that allows knee flexibility (minus too much restriction).
The activity that you will be participating in will also be a large factor in choosing a knee brace. In cases where a patient needs a short period of resting with little knee movement, a knee brace with higher support will be perfect to make sure the injury stays relatively immobilized.
Knee Braces by Level of Support
The Basic Knee Braces: They are perfect for current knee conditions which demand support. They are easy to wear, very affordable and provide a small amount of support.
The Advanced Knee Braces: They are perfect for providing support but in moderate levels and for a reduction in forces that go through the foot (particularly the knee). They are long lasting and adjustable to provide a comfortable and good fit.
The Elite Knee Braces: They provide a very large degree of stability hence no giving way. They are
perfect for knees that face repeatedly buckling or after undergoing a surgery.
The Knee Braces, the Pads model: They are perfect for reducing pain and providing the needed protection when an athlete is kneeling. It's a must-have for people or athletes who spend a lot of time kneeling.


Style
Part of finding the perfect knee brace for you is finding the right fit and style for your needs.
If your running buddies are stopping to adjust their knee braces, or if they complain about fit, they're not doing it right. Comfort and protection can co-exist. This can only be achieved by getting the right size of the knee braces. To ensure that you get a perfect fit, the circumference measurements ought to be taken when the leg is straightened, you should use a tape measure that is soft.
If you can not find such a tape measure, you can opt to use a yarn or string. Sizing charts for each knee brace are available on most online stores. You can successfully fit a knee brace by following the maker's instructions and taking some careful measurements around your knee. The manufacturers all use unique sizing methods, and the more detailed ones are outlined on the Chaparral website.
Knee Braces for a Specific Illness or Conditions
Arthritis type of Knee Braces: They reduce the number of forces that go through knee (arthritic parts), offer ample support, improve the stability of the foot and reduce pain. They can delay the need for undergoing a knee surgery.
ACL type of Knee Braces: They provide the maximum stability and protection. They are perfect to be used after the knee ligament tears and a reconstruction surgery was done or to hinder any form of knee injury
Style of Knee Braces
The Pull Up Sleeve type of Knee Braces: They are simple with pull up design supports which provide basic support, and compression. They are great for knee injuries and knee pain that are minor.
The Wrap Around type of Knee Braces: They are adjustable and have velcro straps, hence allowing them to offer the perfect fit for the knee. They are especially good when swelling tend to come and go.
The Hinged type of Knee Brace: They provide a good amount of support to your knee. This is done using a variety of hinges that offer support and offload the joint of the knee. They are perfect for sever to moderate instability and pain around the knee.
The Strap type kind of Knee Braces: They have a double/ single strap in order to reduce the pressure exerted on the tendons of the knee. They are perfect for people with conditions such as knee pain (anterior) etc
The Magnetic type of Knee Braces: They are made with magnets that are inbuilt, the magnets are designed to enhance the healing process, reduce pain and promote the general health of the knee.
The Neoprene type of Knee Braces: Neoprene happens to the most preferred material when it comes to heat retention, this helps in promoting healing and reduces the pain and the swelling of the knee.


Value
The affordability of a knee brace can mean the difference between long-term damage and preventing injury during recovery.
Wearing a knee brace is no guarantee you'll avoid an injury that may require surgery. But if you buy the right brace – one that fits you well – and you wear it while riding (or skiing, or snowboarding) you'll be far-better protected against a knee injury that could sideline you now or later in life. The knee brace is a good investment that you should consider buying and that's why it's good to make sure you get what suits you best in terms of a knee injury, fit, comfortability and style. Cheaper knee braces are most often soft-shell braces.
These types wrap the leg and brace in Neoprene® or other soft material, even if they use a hinged knee. Rigid-style braces are the more expensive ones, and they use frames made of carbon fiber or aluminum, creating a brace designed to closely mimic your knee's motion while protecting it against any unwanted and potentially dangerous motion ranges. Both types of knee braces have limitations.
Softer braces are not able to provide enough protection and cannot eliminate all knee injuries, but then they are still able to offer protection to the knee from a lot more damage compared to someone not wearing any knee braces. The soft-shell braces will have a shorter life, and that all depends on how hard and how often you ride. The more rigid knee braces are able to protect your knee but then its capable of while transferring a damaging force to your femur (thigh bone). Maybe, but even a broken femur is better than a destroyed knee, which may never heal completely. The more-expensive rigid-frame knee braces should last for a long time, assuming you don't need a different size. Therefore, it's important to consult with your doctor about the right type of brace to use.
Expert Interviews & Opinions
Most Important Criteria
(According to our experts opinion)
Experts Opinion
Editors Opinion
Users Opinion
By Default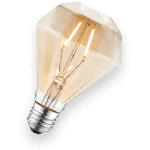 Support Level
Support level: They can be basic knee braces, advanced knee braces, elite knee braces or just simple knee pads. It is important to find the type of brace that works for you. Everyone is different and every knee is different- even the two knees on the same person! So make sure you are getting the knee brace that is right for you!
Styles
Style: some of the styles of knee braces are neoprene, pull-ups, hinged, wrap around braces magnetic braces and braces that look like knee straps. Think about what you are doing and how you run and workout. The intensity and duration of your sessions can have an impact on why type of brace is best to provide the support and stability your knees need!
Other Factors to Consider


Breathability
You should look for a product with a maximum ventilation. Running in knee brace and sweating may cause blisters. The breathable mesh prevents sweating so make sure that it is moisture-wicking and it reduces heat retention.


Size
Many knee braces being sold tend to have a size guide, but one should always make sure that they take measurements of their leg and knee (as well as any surrounding areas that the brace will be sitting on). There is no need to play a guessing game with size, and if you have any questions, ask a professional at a runner's shop. Getting the right size will ensure that you are comfortable and the knee brace does its job effectively.
Wearing an incorrectly sized knee brace will cause more damage than good. For example, a brace that is too tight will place pressure on your injured knee, restricting the injured section and blood flow. This will cause plenty of discomfort for the athlete. A larger brace will not be able to provide the wanted amount of support that the knee needs so it may cause more damage to your knee when involved in any activity. In case you realize that the measurements you have are above/ below the preferred average proportions, its best to determine which one suits you properly.
Frequently Asked Questions
q:

I'm taking part in a marathon. Should I consider wearing a knee brace?

a:

This may be a very good idea. While such a long run, there is a lot of work on our knees. It's advisable to make sure that they are less susceptible to injuries. When your feet hit the ground, the knee sleeve support can help to absorb to shock. You should look for a brace with kneecap stabilization. Searching for a brace which main aim is to relieve pain may be a bad idea because this type of braces may have a bad impact on your running performance. What you also should look for is a lightweight material as you don't want anything bulky on your knee. Try to look for breathable material which is also very flexible.
q:

How can I take care of my knee brace?

a:

Taking care of your running brace is crucial if you want to use it for a very long time. Always read the instructions on how to wash it. We don't recommend to dry it with dryer- let it dry on fresh air. You need to clean it regularly. If there's a mud on you knee support sleeve, it may damage the hinges. What is very important, if the brace is damaged, it shouldn't be worn as it doesn't work well.
q:

How can I know that it's the time for a new brace?

a:

There are some signs that let you know that you should buy a new one. If the is a tearing of straps or there is something wrong with seams, this means you should look for a new brace. Also, try to check the tightness. If the brace started to be too loose, we would recommend buying a new one.
q:

How long will the brace last?

a:

We can't tell how long exactly your brace will last because it depends on many factors. If you use it very often, it's obvious that it will damage faster. The next thing that is important is the maintenance of the product. Most braces need to be cleaned in no-detergent products and you should also let them dry on air. Typical braces usually are able to last for 2 years but you must remember that soft goods may be not as durable as the rest.
Subscribe to our newsletters