13 Best Knee Sleeves Tested & Rated!
last updated:
May 20, 2021
A good pair of knee sleeves not only help to prevent knee pain from overuse when running on hard surfaces but can also help to soothe inflammation to keep you out there on the roads pain-free. What we love most about these sleeves is that they are incredibly comfortable and won't limit your full range of motion, while increasing blood flow to affected muscles and joints. They are made from flexible materials that not only provide added compression but boost your stability as well. The designs that we selected are super lightweight and comfortable and are made from materials that are incredibly breathable.

In the guide, we have selected some of the best knee sleeves from trusted brands that work to soothe, protect, and comfort your knees when training hard.
In a Hurry? The test winner after 4 hrs of research
Ultra Flex Athletics
Why is it better?
Fantastic anti-slip technology
Good 4-way stretch to keep you flexible and supported
Relives minor pains
Increases blood flow
Good durability
The most popular option out there
In a
Hurry? Editors choice:
Test Winner: Ultra Flex Athletics

Size
Materials
Durability
Comfort
Value
By Default
Criteria Used for Evaluation

Size
The purpose of the knee sleeve is to make the run more comfortable and to facilitate a better performance. It's there to protect against future injury and to provide support. All of this can be undermined if the sleeve does not fit properly. With the right amount of compression to the knee joint, circulation can be improved, speeding up the healing process and providing additional focus to that area. The wrong amount of compression can end up cutting off your circulation and having the opposite effect.
Before choosing a knee sleeve, try on one of comparable size. Make sure that it fits snugly, but that it's not digging into your skin in a way that causes pain or makes it difficult to move. It can also help to measure the area surrounding your knee. A large sleeve is usually rated from 17 to 19 inches, a medium one is from 15 to 17 inches and a smaller one is 14 to 15 inches.
As we said before, you want the size to be slightly snug but not digging into the skin in a way that's distracting or causing any additional injuries.

Materials
The material used for the knee sleeve should be both breathable and elastic. You also want it to be strong enough that it doesn't stretch with time. This can result in the loss of support and add to the need to purchase a new one. A good product should be an investment in your health and not a bottomless money pit. Some knee sleeves can be fairly expensive and buying one a week because it's poorly made just isn't in the budget. If the material is too thick, it can lead to unnecessary sweating and slippage of the sleeve over time.
The thickness of the sleeves can be grouped into three major categories: 3 mm, 5 mm and 7 mm. The sleeves that are 3 mm thick are worn by marathon runners, they are able to provide stability and additional support during long runs. Weightlifters wear the 7 mm sleeves because they give additional support to the knees. The 5 mm sleeves happen to fit in all the other sporting activities, it is the universal knee sleeve for most athletes.
Knee Sleeve with 3mm thickness: Sports that need endurance
it's perfect for sports that need endurance like long-distance running. Athletes involved in such sporting activities use this type of knee sleeve cause it's lighter. Hence making the sporting activity much easier. The sleeve provides support when the athlete starts to feel exhausted and weary by providing support towards the completion of the work out hence gaining control of one's knee movements.
Knee Sleeve with 5mm thickness: For a mixed sporting activity
Ideally recommended for mixed sporting activities. Athletes who are involved in a variety of sporting activities that require a certain level of agility and extra support would find the 5 mm sleeve very helpful. The beauty of it is that it is used for a wide variety of sporting activities from track running to yoga fitness activities. It's what many athletes would call a universal knee sleeve for all sporting activities.
Knee Sleeve 7mm thickness: For heavy but short activity
This type of sleeve calls for much heavier sporting activity but very short. It's able to offer maximum stability to those athletes that are involved in heavy lifting. Extra support is provided during rehabilitation. The 7 mm sleeve has always been used by heavy lifters to provide additional support when lifting weights, though recently it's been a favorite of people who work out in the gym and practice heavy lifting. It's designed in a way that ensures the knee has maximum support for intensive but short sporting activities. Hence the exercises can be done more securely and precisely.

Durability
Durability is very important when looking for any sportswear. A good note was made of the material and how the stitching was done. This will determine how the sleeve will be able to stand up to the frequency of use. It's ok to pay less for a sleeve because expensive doesn't always mean durable. But still, it's good to play it smart when determining the durability of a knee sleeve. If you intend to have a high frequency in terms of the use of your knee sleeve, then you will definitely need something that is way durable.
This is especially true if an athlete is involved in a variety of sporting activities. If you do squats frequently every week, then you need a pair of knee sleeves that don't rip after several uses. Knee sleeves that are found to be most durable are made of neoprene material, that is both flexible and soft. The cloth is also used cause it's more breathable and has good stretching that is constant.

Comfort
Knee sleeves should not only provide support to your knees but then they should also be very comfortable. It's important when shopping for a knee sleeve to look for one that won't chafe your skin or make you feel itchy.
A comfortable fit is very important during your workout, even though it's possible for the fit to affect the comfort of the knee sleeves. In order to make sure you attain both good fit and comfort, it's important to look for a 3D design because this allows the knees to fit snuggly. The ergonomic knee sleeve has also been known to achieve a comfortable fit and to help support your body weight as you run.

Value
If money is no object, then go for the most expensive brands. There are budget-savvy knee sleeves brands that provide superior comfort, protection, and performance without the heavy price tag. If you got a budget then stick to it, remember expensive doesn't always mean it will serve you best.
Expert Interviews & Opinions
Most Important Criteria
(According to our experts opinion)
Experts Opinion
Editors Opinion
Users Opinion
By Default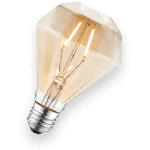 Knee sleeves aren't knee braces
Although they're designed to prevent future injury and wear-and-tear on your knees, sleeves aren't meant for existing injuries. If you have an injury you're looking to mitigate, check with your doctor and purchase a brace instead. If you have an old injury that ha weakened your knee, these sleeves can offer additional support and stability, but you should still talk to your doctor to make sure they will be sufficient for your needs.
Remember you are making an investment
Some runners, especially beginners, can be turned off by the price tag attached to some knee sleeves. It is important to remember you are not just buying something to help your knee right now. You are investing in future runs and in most cases, investing a little more at first to get a quality product is well worth it. It will last longer, hold up better, and provide better support for your runs.
Other Factors to Consider

Fit
The knee sleeve should remain intact regardless of the workouts you are doing, that is why an excellent grip is very important. The sleeve should stay on the kneecap regardless of the various work out positions you assume while training. No rolling off or sliding done. This will only be achieved by getting the right size of your knee sleeve.
When picking the size, make sure that you go 15 cm down from the mid patella and also remember to measure the circumference of your knee. If you need an extra tightness in your knee sleeve, then you can size down or just use the normal measurements if you are involved in regular sports.

Style
This type of knee sleeve is able to offer warmth and compression in a very efficient way. They also prevent injuries and improve the performance of the knee during training. Anatomically shaped sleeves are the type that is able to conform to the body's natural movement during workout, hence making sure the sleeve has an excellent grip at all times.
Design in terms of the material used is very important. Since sleeves don't come in very stylish designs, the material is given more importance. Neoprene so far is the best material in the industry offering protection against injury and also offering mild compression. The material also enhances warmth thereby making the muscles around the knee perform more during training. Simple designs are what you will find when purchasing a knee sleeve.

Versatility
There are different types of knee sleeves and all have different advantages and disadvantages. It all depends on what you want to achieve in terms of your fitness goals.
Open Knee Sleeves
Just by looking at their design, you will notice that they do have a hole on the front. The design is meant to significantly reduce the amount of pressure on the knee and also around the knee during any work out exercise, this helps to enhance the breathability of the knee.
Closed Knee Sleeves
They are all-round wrapped with no hole and designed in a way that makes sure that the knee receives maximum heat by enhancing the level of heat retention. It's also able to provide support to the entire kneecap.
Built-In Stabilizers
You will find some knee sleeves have been manufactured with built stabilizers. The design of these types of sleeves is very impressive, they are able to provide additional support to ligaments that are located on the knee. No injuries at all.

Materials
The material used in making the knee sleeve plays a very important role in determining how effective the sleeve will be. Sleeves are made using two materials:
Cloth – As you know, any cloth is manufactured to keep you warm. Same with cloth sleeves, they offer warmth and support at the same time making sure you are always warm during the training session. They are recommended for those who have training in the morning hours (when it's a little chilly) and have a number of resting breaks during workouts.
Neoprene – The material has a lot of positive feedback from users due to its high compression feature. It's also able to prevent any injury to the knee.
Frequently Asked Questions
q:

What is the difference between knee sleeves and knee braces?

a:

Many people will confuse the two and think they refer to the same product. They both sporting accessories that are worn around the knee, though their functions are almost similar. Knee sleeves are sports outwear that is worn around the knee. They both provide support to the knee though they are designed to function differently from knee braces.

On the other hand, knee braces offer protection to an already injured knee, while knee sleeves offer protection to the knee against any possible injury or risky situations that can harm the knee.
q:

What do knee sleeves do?

a:

They provide support to the knee though they are designed to function differently from knee braces. The protection is important for athletes who are involved in sporting activities that involve a great amount of pressure like marathon running and weightlifting etc.

Knee sleeves have a compression effect on the knee that enables increased blood flow hence reducing pain when the workout is going on and when it's over. They work to protect your knees by first keeping them warm and insulated. Next, they provide compression to the knee joint and surrounding tendons/ligaments to support the knee.
q:

Do I need these sleeves?

a:

If you are involved in sporting activities that require a great amount of pressure being exerted on your knees then you should definitely have knee sleeves as part of your sportswear.

Don't wear the sleeves during the whole workout session, you can skip wearing them during the warm-up session as you prepare to start your training. You should also try and come up with a schedule on when to wear your knee sleeves and when not to.
q:

What are the benefits of using sleeves as an athlete?

a:

Apart from just protecting the knees, these sleeves are made in a way that they not only provide support to the knee before the injury but they can also provide support after the injury. They are able to do the same work as knee braces. Another thing about this wonderful sportswear is that it's able to increase how much weight you can lift by providing additional support to the runners' knees.

They provide compression hence being able to give a rebound out of your run. Also, the material has a warming effect that also aids in increasing the flow of blood and also keeps the knees warm during the whole exercise experience.