Best Kneepads Reviewed & Rated for Quality
last updated:
Oct 10, 2019
Knee pain is no joke. If you have ever experienced it or had a chronic problem with it, you know how much it affects your quality of life. If you are someone who has to kneel constantly for work or engages in hardcore extreme sports, you know the value in a good pair of knee pads.
We want you to stay safe and protected, and that's why we made this list of the top 10 best kneepads available today. Whether you're an
adrenaline junkie
or
construction worker
, we know you'll find a great pair of knee pads that will help to keep your knees feeling great.
In a Hurry? The test winner after 12 hrs of research

NoCry
Why is it better?
Nylon thread for increased strength
Neoprene, double stitched straps for toughness
Can fit a knee up to 22" around
Adjustable straps
Straps easily fastened with slip-buckle clips
In a
Hurry? Editors choice:

Test Winner: NoCry

8
Researched Sources
2k
Reviews Considered
12
Hours Researching
15
Products Evaluated
Protection
Fit
Durability
Comfort
Features
By Default
Criteria Used for Evaluation
Expert Interviews & Opinions
Most Important Criteria
(According to our experts opinion)
Experts Opinion
Editors Opinion
Users Opinion
By Default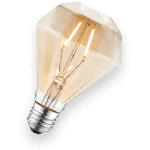 Don't forget mobility
If you have suffered a knee injury in the past or have recently recovered from one, you know how debilitating it can be to not have good mobility. It is hard to walk and run and move when you cannot move your knee naturally. The same is true if you wear knee pads that are too rigid and confining. You want knee pads that support your knee and protect it and cushion it as needed but you also want to give up as little flexibility as possible so you can still move freely.
Talk to your doctor
If you need knee pads simply to cushion your knees during your workouts that is normal, but if you experience a great deal of pain or have had a knee injury or have known issues with your knees, you need to talk to your doctor. They can recommend braces and pads that will give you the support and protection you need. They can also tell you whether or not you need to worry about limiting the intensity of your workouts and runs.
Different pads for different uses
Not all knee pads are made the same and there is good reason for this. You may need different support or protection for one activity than you would for another. You may need less support for your knees if you are just walking or running, but if you are lifting weights or doing a lot of impact activities or playing sports you will likely need a higher levels of support and protection. This is why many people have several different knee pads that they can wear for different activities in order to ensure they get the level of support and protection that they need.
Other Factors to Consider


Bottom Line
Prepatellar bursitis and pretibial bursitis, to be exact, occur because of recurrent stress on the joint. Basically, the tiny fluid-filled sacs that cushion the knee joint become irritated either by a direct injury or extreme, constant kneeling. Extreme athletes living on the edge have their own needs that are quite different from construction workers and gardeners. Fitness buffs and athletes have qualities that they need to be addressed specifically for their needs, and those people who work jobs where they aren't always on their knees but can find themselves needing to kneel and bend quite a bit, you have options as well. Take some time and review these products, it is highly likely that you will find the right brand specifically for your needs.
The number one most common musculoskeletal problem that doctors are presented with is knee pain. As humanity becomes increasingly active, explorative, and adventurous, knee problems will persist. Whatever you can do to be proactive with your body will ultimately help you to reduce your risk of injury as well as uncomfortable stiffness and pain.
If you have already found that you have pain in this joint, the best way to treat it at home is to try to break down the inflammation that is associated with the pain. If you don't resolve your inflammation problem effectively, you could face chronic pain. That isn't fun for anyone. The best way to care for your inflamed joint is to protect it, rest it, ice it, use compression, and keep it elevated. You can remember this sequence by remembering the word PRICE.
For our purposes, we will focus on protection, which is the basis of this article. Padding or night splints can help protect your joints from trauma. You can control the progression or occurrence of an injury by padding the knee joint. Knee pads cushion and protect your joint and skin from bruising and repetitive pressure that can over time result in injuries or forms of bursitis. It is important, however, to always remember to take the time necessary to rest your legs if you feel pain so that they get the time needed to heal and prevent further degradation.
Over the counter medications, anti-inflammatories such as Aleve or Advil can play a crucial role in helping you work through your pain. They can also be advised as a course of treatment to aid your healing. A word of caution would be to those that have problems with thin, non-clotting blood, or those who have kidney issues. These people should stay away from the use of NSAIDs. Tylenol can be used to aid in the healing and management of pain, even though it is not an anti-inflammatory drug. Those with osteoarthritis can benefit immensely from Tylenol use. Most everyone with chronic or acute pain will likely add OTC medications to their wellness routine for the best healing and management practices.


Value
Another important factor to consider when you are looking for the best new knee pads to add to your collection is their overall value. Now, value is about more than just the price tag on the products. True value comes from the cost of the knee pads combined with the benefits you can gain and the features the knee pads have to offer. A good pair of knee pads that protect your knees and help you run and workout better with pain and injury will be worth their weight in gold! A pair of knee pads that are uncomfortable and don't really do much to protect your knees will not be worth anything to you!
Frequently Asked Questions
q:

When should you see a doctor about your knee pain?

a:

Certainly, if your knee is the size of a basketball or more, meaning it is super swollen, then get yourself to a doctor asap. If you can't put pressure on it, that's another very serious red flag. Outside of these obvious scenarios, if you are experiencing continuous pain kneeling while walking or doing anything on your feet, give your doctor, emergency room, or walk-in clinic a call/visit. Not seeing a professional in any of these situations will only lead to a higher likelihood that you will make whatever injury you have and make it worse. Being proactive with your health will save you in time, pain, and money.
q:

What does it mean when you hear a snap, crackle, or pop in your knee?

a:

While noises in the joint are common and don't necessarily mean you have something serious to take care of, if you have swelling or excess pain in addition to the noise, take note. This could definitely be a sign of something very serious with your health, such as:

-Meniscus Tear
-Cartilage injury
-Dislocated Kneecap
-Osteoarthritis

If you are hearing noises like mentioned above AND feeling pain, call your doctor, get to your walk-in clinic, or get your butt to the ER for assistance and diagnosis.
q:

How is kyphosis diagnosed?

a:

As mentioned earlier, there are many different types of kyphosis. Basically, what will happen is your doctor will check you out and do an x-ray to see exactly what is going on in your skeletal structure. The x-ray, along with reviewing your medical history will help figure out if you have kyphosis and what type you might have. Sometimes an MRI is needed. In the case this is necessary, the likelihood that you have a disease form such as Scheuermann's kyphosis disease is more probable.
q:

What is osteoarthritis?

a:

Osteoarthritis also can be called facet joint arthritis. When the cartilage that covers the facet joints in the back of the spine become irritated and tattered, the cushioning between the discs lessens and pain occurs. As friction increases, other problems arise such as bone spurs and joint swelling. These too cause a lot of discomfort and tenderness. This disease and deterioration limit the body's natural range of motion. Aging and time, along with repetitive wear and tear, can lead to this disease.
q:

How does the sciatic nerve cause pain?

a:

If the sciatic nerve, which stretches from the lower back and then down both legs onto the foot, is pinched, or has unnatural pressure applied to it, pain will occur. Burning and tingling are often associated with this type of pain and when there is an issue with the sciatic nerve, your range of motion is also limited as a result.
q:

What are ligaments?

a:

They are dense, fibrous tissues that are structured like bands and attach bones to each other. Four ligaments make up the majority of the knee joint that band together with the femur and the tibia. These include the ACL or anterior cruciate ligament, the MCL or medial collateral ligament, the PCL which is short for the posterior cruciate ligament, and lateral collateral ligament which is shortened to LCL. The ACL and PCL work together to provide rotational stability to the joint while the MCL and LCL work to maintain medial and lateral stability.
q:

How do I wash my knee pads?

a:

It is always best to follow the care instructions that come with your knee pads. All pads are different and will need different care. The materials in the pads can have a huge impact on how you wash and take care of them. But as a general rule, you will not want to machine wash them and they should not be machine dried. Instead, wash them by hand and wipes them down with a clean soft cloth and allow them to air dry completely before you wear them again.
q:

Should I buy more than one knee pad?

a:

If you need knee pads for the occasional outing or activity then you may be fine with just a single pair you can wear when you need to. But if you are active and do a lot of workouts and runs and need support for your knees you may find it beneficial to have multiple pairs on hand. This helps ensure you always have knee pads clean and ready to use when you need them. Also, it is important to remember that you may only need one pair of pads but you may need a sperate pair of pads for different activities. The same pads are not always the best choice from walking as they are for playing sports. So, you may need multiple types of pads but can get by with just one pair of each type.
Subscribe to our newsletters