10 Best Lifting Shoes Compared & Reviewed
last updated
Jan 01, 2019
Having the right shoe for your intended
sport
is so important. Things are no different when it comes to lifting. Whether you're lifting as part of
CrossFit
training or you're a dedicated powerlifter, a good pair of lifting shoes can make a huge difference in how well you perform your exercises and how much
weight
you can actually lift. Below you'll find lifting specific shoes but also crosstraining shoes that are suitable for those who do CrossFit. These types of shoes allow users to perform different activities like lifting, climbing and
running
. They still provide excellent traction and
support
but also offer a little bit more comfort and stability for short distance running.
In a Hurry? The test winner after 15 hrs of research
Adidas Adipower
Why is it better?
Lightweight
Flexible
Durable construction
Accommodating fit
Easy to put on
Run true to size
Incredibly stable
In a
Hurry? Editors choice:
Test Winner: Adidas Adipower

12
Researched Sources
1.6k
Reviews Considered
15
Hours Researching
15
Products Evaluated
Comfort
Drop
Support
Fit
Value
By Default
In Depth Review Top 10
Adidas Adipower
Nordic Lifting Shoes
Nike Romaelos II
York Athletics
Reebok Crossfit Nano
Asics Lift Master Lite
Nike Metcon
Inov-8 FastLift 370 BOA
Otomix Stingray Escape
NOBULL
Table of contents
Criteria Used for Evaluation
Other Factors to Consider
Frequently Asked Questions
Our Top Favorite Lifting Shoes
Lightweight
Flexible
Durable construction
Accommodating fit
Easy to put on
Run true to size
Incredibly stable
Some found them a little too narrow.
May require a breaking in period
Made of leather, this Adipower weightlifting shoe is a quality option for lifters who are looking for a reliable footwear option when training. Great grip, excellent fit, adequate support, and a fair price make this shoe our top choice among lifting shoes.
Read more
GRIP
The shoe has a rubber sole with anti-slip technology for grip. Wearers felt extremely stable when performing lifts in these shoes. The movement was close to none. The foot stays anchored to the floor.
SUPPORT
The shoe utilizes an easy strap construction to ensure a secure fit. At the back of the shoe, the heel cup provides excellent support.
FIT
The fit of the shoe is comfortable thanks to the sturdy but lightweight construction. The shoe fits snugly without feeling like a vice. Narrow feel dissipates after a while thanks to the accommodating upper.
PRICE
The shoe offers great value for the price. Stylish design makes them easy to wear outside of training, though it's a good idea to keep outdoor wear to a minimum to keep these shoes pristine for lifting.
Super stable design
Nice fit and stability
Quality build
Nice raised heel
Run small in size at times
Few color options available
If you are looking for a great shoe that provides comfort, stability, and support for your weightlifting needs then you need to look at the Nordic Lifting Shoe! The raised heels, thick soles, and supporting material design make it a great shoe for your weight training needs.
Read more
GRIP
Rubber soles with specially designed grip features provides ideal traction and stability. Reviewers felt the shoe was extremely stable when lifting, which is essential to being safe during any and all routines you may have lined up for the day.
SUPPORT
The upper fabrics on this shoe have fantastic durability and is fairly easy to clean. The design of the shoe is such that it provides the support and stability you need to keep your foot in proper alignment during your weight lifting routine.
FIT
The Nordic Lifting Shoe is available in a range of sizes, including some wides, so you should have little problem finding one that fits your feet and that meets your needs. The combination lace and Velcro strap ensure the shoe stays secure!
PRICE
These weightlifting shoes are a great option for newcomers to the sport of lifting. They are more costly than another shoes but for weight lifting needs these are a great investment and are a popular shoe among weightlifters.


Lightweight
Quality construction
True to size
Excellent support
Comfortable to wear
Durable
Yet another bright orange model, this time from Nike. A sleek, flashy design is paired with a lightweight and supportive fit that ensures your foot won't budge as you lift.
Read more
GRIP
Outsole covers a fair bit of surface area which helps protect against wear that might occur during use and provides traction while lifting.
SUPPORT
The shoe's synthetic upper hugs the foot just right and TPU heel counter keeps the foot locked in place.
FIT
Features both a traditional lacing system and a hook and loop system to ensure a tight fit. Elastic components are also part of the upper and help accommodate the foot as it moves.
PRICE
The high price tag may dissuade some from considering the Romaelos II lifting shoes, but they are a quality option.
Affordable
Supportive
Solid, grippy construction
Very comfortable
Quality construction
Sizing issue reported by some
The York Athletics shoe is a great option for weightlifters who want something that is practical while also being stylish. These shoes are available in several basic by stylish colors and are designed to be supportive and durable while also looking great in and out of the gym.
Read more
GRIP
These shoes feature improve grips on the soles and a durable design that helps support your entire foot. Whether you are new to weight lifting or are looking for an upgrade to your current shoes, these are a great option to consider.
SUPPORT
Reviewers praise the York Athletics and many of them have commented on how much they liked the support and fit they get. The unique design of the upper material allows for improved airflow so your feet stay cool and comfortable even during the most intense of workouts.
FIT
The lacing system is designed to be quick and easy to lace and also stays in place so you don't have to worry about stopping a set and retying annoying laces over and over. Inside, a soft, comfortable lining cushions the feet during your workouts.
PRICE
The York Athletics is a bit pricey for a pair of shoes but when you consider the high impact and demand lifting shoes have to live up to, it is easy to see why these are an investment you should consider. For beginners and pros alike, these shoes will serve you well!


Great fit
Comfortable
Versatile
Durable construction
Many colors available
Nice amount of cushioning
Made for multiple uses, the Reebok Crossfit Nano 4.0's outsole can grip many surfaces and provides flexible support for different activities. Suitable for athletes who participate in CrossFit who need a versatile shoe that can go from one activity to the next.
Read more
GRIP
Outsole provides traction for wearers thanks to its multi-surface construction.
SUPPORT
The shoe features supportive overlays in its upper to ensure the wearer is anchored down while lifting and won't lose stability even during tough workouts.
FIT
The shoe features a traditional lacing system and a tight fit to ensure stability. Cushioned interior helps enhance comfort. The fit is true to size according to reviewers.
PRICE
pretty pricey if you get the newer model
6

. Asics Lift Master Lite


Super stable
Durable
Priced fairly
Comfortable
Nice look
Some found the shoe a bit narrow
This ASICS brand lifting shoe can be used for cross training activities as well as lifting. Of course, it provides excellent traction but also a comfortable fit thanks to some midsole cushioning.
Read more
GRIP
The shoe features a rubber sole for traction and reviewers liked how stable they felt when lifting weights.
SUPPORT
Seamless upper provides support and comfort. A strap in the midfoot area keeps the wearer's foot from moving. Also, the shoe features a supportive heel cup.
FIT
Mono sock construction means that slipping on the shoe is a piece of cake. The fit is not an issue with this shoe.
PRICE
Priced on the lower end of the scale, the ASICS Lift Master Lite is a stable shoe made of quality materials.
Versatile
Stable
Stylish
Accommodating fit
Comfortable
Excellent traction
May require a breaking in period
Price
While it looks more like a running shoe than a lifting shoe, the Nike Metcon is an excellent CrossFit shoe that also provides plenty of support and grip for those seeking to perform lifts or cross-fitters wanting a versatile shoe for training.
Read more
GRIP
Rubber outsole ensures wearers stay in place when working out. Reviewers liked how solid they felt when working out on various surfaces.
SUPPORT
Supportive midsole cushioning and a secure fit ensures wearers don't feel unstable when lifting or performing other physical activity.
FIT
Locked down fit is helped by Nike's Flywire technology. Some midsole cushioning is also present to ensure the athlete remains comfortable while they workout.
PRICE
Like the Nano's, newer models are pricier than older ones.
8

. Inov-8 FastLift 370 BOA
Stylish
Convenient strap system
Excellent support
Great fit
Fairly lightweight
Comfortable
A stylish option for fashion-conscious gym goers who want a reliable lifting shoe that provides excellent support and an easy to adjust fit.
Read more
GRIP
A synthetic outsole made of FASTLIFT material provides plenty of traction underfoot for lifters.
SUPPORT
A unique boa strap allows lifers to customize the fit of the shoe for maximum support.
FIT
Thanks to the boa closure, lifters can decide on the fit of the shoe. The dial of the boa system is easily adjusted for precision customizability.
PRICE
The reasonably priced shoe provides a secure fit, supportive platform, excellent traction, and a stylish design.
9

. Otomix Stingray Escape


Comfortable
Very stable
Great ankle support
Lightweight
Good fit
Not as breathable as other models
Some cited durability issues
A suede upper makes these lifting shoes a little bit more luxurious than others and more durable.
Read more
GRIP
The outsole is thin enough so that it provides good ground feel but also grips surfaces well to ensure athletes remain solidly planted when working out.
ANKLE SUPPORT
The higher cut means the shoe provides more ankle support for lifters and a snug fit means that extra movement is eliminated.
FIT
Lightweight upper hugs the foot securely and reviewers liked the overall fit of the shoe.
PRICE
Available in three colors, this shoe falls in the middle in terms of pricing. Offering additional ankle support this shoe is an excellent buy for wearers concerned with ankle stability.
Easy to use boa system
Very stable
Flat outsole provides a supportive, grippy platform
Nice amount of cushioning
Excellent ankle support
Available in colors ranging from basic to flashy, the NOBULL weightlifting shoe provides everything you need to stay safe while lifting and working with weights- impressive grip, full foot support, and an easy to lace design.
Read more
GRIP
The outsole design is such that you get good traction and support so you can plant your feet and keep your balance from the start of a rep to the end. This is important to staying safe so it is important to get a shoe with good grip!
SUPPORT
The upper design of the NOBULL weightlifting shoe is supportive but at the same time is surprisingly light. Comfort insoles keep everything balanced and provides good stability. Support is a great feature of these shoes and is a key selling point.
FIT
These shoes are made to fit well and support the foot. If you are lifting weights, your focus must be on the task at hand, not on sore and achy feet. Some reviewers said they needed to get a size larger for the right fit, but this is easy to overcome.
PRICE
The NOBULL shoe is one of the pricier shoes on our list, but compared to others on our top ten list, you are still getting a great shoe that performs well in real world settings and that will help you get the most out of your weightlifting routines.
Criteria Used for Evaluation

Drop
Have you noticed that many of the lifting shoes featured have a fairly prominent heel? What's up with that? The reason for this raised heel in many lifting shoes is that this kind of construction allows for a greater range of motion. Have you ever done a lifting movement barefoot? For some movements, people will find that their heels have a tendency to come up when they shouldn't be. A lifting shoe with a raised heel helps wearers go deeper into the move without sacrificing stability. Keep in mind that for some movements a raised heel may not be ideal since they may propel you too far forward.
Is it better to lift weights barefoot? No. Not exactly. Although it's true that going barefoot will mean that you're not relying on shoes to ensure proper form, it also means a higher risk of poor form and injury. Also, lifting shoes don't necessarily have steel toes but imagine accidentally dropping a weight on your barefoot. A little extra protection goes a long way. If you're particularly concerned about form, you're better off doing exercises in front of a mirror, asking someone at a gym for help, or getting a coach to give you some pointers.

Support
When you're lifting heavy weights, the last thing you want is to feel off balance, wobbly, and unstable. Having a supportive shoe will help to eliminate the potential of these things occurring. A grippy outside is the first way to battle instability, but we've already talked at length about that above. Next, you want a supportive fit. A lifting shoe should be snug. You don't want to cut off circulation, obviously, but if a shoe is too loose, you risk unwanted movement as you move through your lifting exercises which may harm your form and will reduce your overall ability to perform. A shoe that allows you to customize the tightness is always a good choice, and most lifting shoes will feature either traditional laces, strap closures, boa systems, or a combination thereof. You likely won't find excessive arch support in a lifting shoe, so be careful when making your selection if this is a concern for you. Some lifting shoes will be cut higher up to provide additional ankle support. You may want to opt for a shoe with a higher cut if you have weak ankles or recently dealt with an ankle injury.

Fit
Make sure your chosen lifting shoe fits snugly but not overly so. The shoe should be tight to ensure stability and support, but if it's super snug, you may find breathability suffers. The shoe should also feel comfortable on your foot. Make sure you feel good when wearing the shoe with your favorite socks and that the fit is easily adjustable. Pay attention to any weird pressure points or potential areas of discomfort. Some shoes will feel stiff at first and require breaking in, but that doesn't mean the initial fit will feel terrible.

Value
As always, the price is an important thing to consider, especially when buying shoes. There is a huge variation in pricing when it comes to lifting shoes. Generally, more expensive models will belong to well-known brands such as Nike and Adidas. Less expensive shoes may be less durable or may be less specialized. You'll notice that some of the models on our list are good options for beginners. This is because they offer up a bit more versatility. Sure, there are plenty of specialized possibilities available (usually higher up on the pricing scale), but models that are labeled cross trainers or especially for CrossFit are good for athletes who prefer a varied workout routine. These models are just as good for lifting, but they may be a bit less supportive, a little more flexible, and provide a tad less traction than specialized lifting shoes.

Comfort
Although there's no much impact involved in lifting, how comfortable a shoe feels depends in part on how much cushioning you'll find in the midsole. Keep in mind that more cushioning may mean a more substantial shoe. The more packed a midsole is, the more you're sacrificing overall weight but if you prefer a bit more padding underfoot that might be the right tradeoff. Extra cushioning may be a good idea if you have foot problems or are coming back from an injury and still have some tenderness. Stay away from very plush feeling shoes as these may cause instability and compromise form.
Expert Interviews & Opinions
Most Important Criteria
(According to our experts opinion)
Experts Opinion
Editors Opinion
Users Opinion
By Default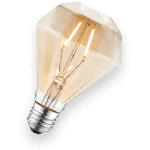 Sizing
We all know different styles of shoe run differently in size, some being big, some being small. Make sure you pay attention to the sizing chart, this will help guide you to the right size for you.
Fit and Support
Always keep in mind, shopping online makes it difficult to find the fit and support your looking for since your not able to try it on. This guide, along with additional research of the shoe will help find that fit and support your looking for.
Other Factors to Consider
Frequently Asked Questions
q:
Q. I'm just starting out, do I really need to buy a specific shoe for lifting?
a:
A: Yes! If lifting is your activity of choice having the right shoe will help you immensely. The right lifting shoe will help you improve your form, will keep you stable when exercising, and since you are anchored down so well, it will be easier to lift heavier weights.
q:
Q. What's the disadvantage of just using my running shoes?
a:
A: The plush cushioning of running shoes isn't ideal for lifting purposes, and some shoes with a lot of soft cushioning can actually cause you to destabilize as you lift. Sure, running shoes offer stability and support but not the kind required for heavy lifting.
q:
Q. How much cushioning should a weightlifting shoe have?
a:
A: You can find well-cushioned lifting shoes, but the cushioning will feel fairly rigid. Very different than what you'd find in a running shoe. How much padding you want really depends on what feels best for you. If it feels squishy, however, it's best avoided.
q:
Q. Can I wear them for other activities?
a:
A: You could, but please don't. These are specialized shoes meant for a specific activity. Would you wear your beloved running shoes for a walk with your dogs? Most runners would agree that they keep their running-specific shoes for running. This lessens overall wear and tear so you can use your shoes for a more extended time period.
q:
Q. How should a lifting shoe fit?
a:
A: It should be quite snug. You don't want any kind of excess movement that could potentially destabilize you. A tight fit ensures you are stable while you move through a lift. You don't want your shoes to be too snug, though, so make sure you can at least wiggle your toes, and you don't feel your feet going numb.
q:
Q. Do I need special socks?
a:
A: No. You should be fine with whatever socks you have. Bring your favorite socks with you if you're trying on a pair of lifting shoes in a store. A thinner sock may be a good idea, too, since lifting shoes tend to provide less ventilation than other types of shoes.
q:
Q. Are all weightlifting shoes bulky and ugly?
a:
A: 20 years ago, you would not see a single person using weightlifting shoes at your local gym. They were primarily used by powerlifters and bodybuilders. Slowly, through the 00's more and more people would be seen using the shoe. Back in the day, they were not for fashion-concerned fitness-goer, but today, thanks to CrossFit, you can find fashionable, non-bulky ones.
Subscribe to our newsletters