Our Favorite Lunch Boxes For Adults Fully Reviewed
last updated:
Apr 13, 2020
The best adult lunch boxes that are well-insulated can keep foods fresher for a longer period of time and can maintain temperatures as well. This means that you can take healthy and perishable foods with you. Runners understand that their bodies are under a lot of stress.
It never hurts to have a little extra fuel to keep you going when you've already burned through your last meal. Many runners also really enjoy the outdoors. This means camping, hiking, and days
at the beach
. A good adult lunch box can make these experiences that much better.
Some lunch boxes are insulated, while others are made for quick meals on the go. The type of lunchbox you purchase is really based on your needs. We reviewed a huge range of different products and listed the best of the best lunch boxes for adults. Check them out!
In a Hurry? The test winner after 9 hrs of research

MIER
Why is it better?
Large enough to carry a days worth of food
Separation of dry and cold food
Portable and durable
In a
Hurry? Editors choice:

Test Winner: MIER

4
Total Readers
2K
Reviews Considered
9
Hours Researching
17
Products Evaluated
Use
Style
Durability
Portability
Features
By Default
Our Favorite Lunch Boxes For Adults
Criteria Used for Evaluation


Insulation
Nothing else matters if it doesn't keep your food cold (or hot). So, just make sure you get a lunchbox that offers the insulation you need to keep your food at the right temperature.
This is obviously one of the most important things to look at before buying an adult lunch box, especially if you plan on taking any cold foods with you, or want to keep something warm instead. All of the options on our list used closed-cell foams of varying densities to keep their contents hot or cold.
Closed-cell foam is a foam where the individual cells of the foam are closed off to air and moisture. This makes them ideal for insulation, especially in coolers, because they won't hold on to moisture. If they did hold on to moisture they would almost immediately lose their insulating abilities because the water would act as a thermal bridge from the warm outside air to the cool inside and there goes your lunch!
Additionally, because the closed-cell foam doesn't absorb the water you don't have to worry that it will get wet and therefore very heavy. Another feature that some of these lunch boxes have is dual insulation. This means there is a layer of insulating foam, then an open space filled with air, and then another layer of foam. This increases the insulating abilities of the cooler even more.


Style
Style is important as many working adults want to maintain and professional image, even in the break room. However, remember that it is not the most important factor to consider--so make sure you to first make sure the lunchbox will work for you before you decide to choose the style you want.
As adults, no one really expects us to carry lunch boxes with our favorite superheroes on them (no offense if you're sporting a Wolverine lunch box. In this sense, it's important to have a sleek and mature design that really complements your style. Design in this context also means more than aesthetics. It has to do with the functionality of the box as a whole.
Will it have enough compartments and pockets for all of your foods? Does it maintain foods at the right temperature? And, will it stand up to excessive wear and tear? We looked at all of this and more when choosing the lunch boxes with the best designs for this list--so rest assured that the options on our list will work for you.
All in all, the best lunchboxes should work great and look great--so make sure to take a look at all fo the features and make sure that they cover all of your needs and preferences before you buy one. Once you figure that out, you can take the time to look at all for the styles and colors available for you to choose from so you get something you love.


Durability
If you are planning to invest in a new lunch box you are going to of course want to make sure it is durable and will hold up well.
Whether you're packing your lunch for the office or for an extended camping trip, you want to be sure that the lunchbox can stand up to whatever you're doing. Durability is a huge factor when purchasing things like this. The last thing you want is for the insulation to give out and spoil the lunch that you were looking forward to.
You need to look at the materials, the types of insulation used, and the way that the lunchbox is sealed. Some models prefer Velcro, while others use zippers or snaps. Velcro has a tendency to wear out quickly and can pick up things from outside. When looking at models that use this option, make sure that they're using a higher-quality Velcro then your standard lunchboxes.
The model that you choose needs to be well aligned with your personal needs. To determine how long these products last we looked at the specs, construction quality, and materials, and also considered over 2000 reviewers from users to see what their experience has been like. Then we assigned each one a score so you can easily see how it will hold up over time.


Portability
Lunchboxes are made to be portable and most of them are well designed but this is still an important feature to consider.
Depending on what it's being used for, some lunch boxes are bigger than others. But even though they are larger, they must also be portable enough to actually be taken with the consumer. Here we looked at whether or not the box is lightweight if it includes a handle or strap, and whether or not it can fit inside a bigger bag.
In the end, all of the products on this list are quite portable, and your needs will determine which one you buy. For example, if you're only looking to carry your lunch, we definitely recommend going with a smaller sized option. Not only will this be easier to carry but it will also make it easier for your ice packs to keep the contents cold since there isn't as much volume to keep cool.
If you're going to be gone all day and want to take all of your meals with you, you'll obviously need something that's larger and able to handle that kind of capacity. Or you might just want something that allows you to bring a case of cold beer to the beach. In this case, we hope you'll have some friends meeting you!


Features
Consider the added features that can make your lunch box the best that it can be. As you can see, these lunchboxes are not all the same, so make sure to check out all of the different options currently available and what they have to offer.
When it comes to features, not all lunch boxes for adults are the same--after all, why do kids have to have all of the great options available to them. Make sure to check out what you need and what you prefer--so just make sure you look for the lunchboxes that offer the features that you need to make sure you get something that works for you.
Temperature
When packing perishable food or drink, it's crucial to consider if it's an insulated lunch box or not. Does it keep food cold/warm? Would, could, or should the consumer need to use an ice pack? If a box isn't able to maintain a temperature, you could end up needing additional supplies like ice packs or extra insulation.
You also need to see whether or not the lunch box can withstand being kept in the freezer or in high temperatures. If extreme temperatures cause the bag to break down faster or get damaged, then it may not be the box for you. It's always best to consider exactly what you'll be doing with the box before purchasing a certain model.
Cleanliness
Even the most leak-proof options may have some spills or leftover crumbs. These messes must be cleaned. How hard is it to clean this option? Do smells linger?
Dietary Needs
Whether you are training for a big race or just want to stick to your nutrition, the type of box that consumer purchases should be tailored to suit their dietary needs. That might mean only looking for insulated options to keep food fresh longer, or choosing ones with room for large water bottles when looking to drink more water or a space to hold that post-gym protein shake.
Think about what kinds of food that will be packed to see which one will work best.
Size
Size is important when it comes to picking the best lunch box. Some may be carrying it alone, while others might normally travel with more than one bag. Consider if an option is just too bulky to take.
Expert Interviews & Opinions
Most Important Criteria
(According to our experts opinion)
Experts Opinion
Editors Opinion
Users Opinion
By Default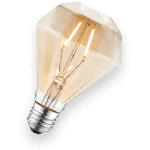 Organization
While having enough space is important, having too much space can mean things get lost or shuffled around in the lunch box. No one wants to be scrambling around to find their snack when at their desks.
That's why the organization is key. There should be a place or pocket for everything, so the consumer knows just where their napkins or even keys are.
Food Safety
It is important for your health that your lunch box is insulated if you are going to keep cold food inside for any length of time.
Put food in when it's already cold
In order to truly work well and keep your food cold, it's essential that you don't try to use the cooler as a fridge by asking it to cool down hot or even warm food. This can lead to food safety issues which can lead to illness and not being able to train.
Other Factors to Consider


Advanced Features
Here we took a look at several factors, which we will discuss below, and that we want to make sure you guys take a look at these advanced features as well.
Containers
Some lunch boxes come with containers or work well with containers sold by that same brand. How many containers and what size they depend on each option. Those who typically pack a sandwich and some fruit might not care about containers, whereas those who prefer leftovers or entrees might want to consider bento box style options.
Spills And Stains
Using containers or sealed Ziploc bags are the ideal way to avoid spills. There are lunch boxes on the market that claim to be leak-proof thanks to its interior liner. Take this into consideration when making a choice. Some options that are more like meal kits might say they will prevent spills, but when carrying in a larger bag, it's better to be safe than sorry.
And even though light spills won't soak through the box, some lunch boxes can easily stain depending on their color and material.
Price
It doesn't cost that much for a high-quality box, but prices do vary. Surprisingly, some only cost a few bucks and still are among the best out there. Just because it costs more doesn't mean it will perform better. How much a consumer is willing to spend is up to them, but generally, this is a worthy (and cheap) investment. Just think about all the money saved from going out to buy lunch.


Bottom Line
A well-insulated lunchbox can keep foods fresher for a longer period of time and can maintain temperatures as well. This means that you can take healthy and perishable foods with you. Runners understand that their bodies are under a lot of stress. It never hurts to have a little extra fuel to keep you going when you've already burned through your last meal.
Distance running is particularly difficult and requires more hydration and more frequent meals. Many runners also really enjoy the outdoors. This means camping, hiking, and days at the beach. A good adult lunch box can make these experiences that much better.
Nowadays, there are plenty of options for you to choose from. Some are insulated lunch boxes, while others are made for quick meals on the go. The type of lunchbox you purchase is really based on your needs. We reviewed a huge range of different products and listed the best of the best for our readers to check out.


Use
It is important to consider the way you plan to use your lunchbox and what your specific wants and needs are going to be. Lunch boxes are made to serve a specific purpose. They transport food, but there are plenty of other features that can make one better than the other. An adult lunch box needs to be considerate of an adult diet.
This means it needs to have more space for larger portions of different types of foods. It also needs to be durable enough to withstand the types of activities that you plan on using it for. If it falls apart the first time it gets rained on, then it definitely isn't the type of box our runners need.
All in all, you need to make sure you take a look at everything the adult lunch boxes you are considering have to offer. And, more importantly, you need to make sure all of the features cover all of your needs and preferences--so if you know you want lots of storage options, you will have tons of options to choose from.
Frequently Asked Questions
q:

What are adult lunch boxes made of?

a:

The materials used vary for all lunch boxes. While some are made of metal or aluminum, the ones on this list are generally made of vinyl or plastic. Not all lunch boxes are insulated, but some that are feature FDA-compliant PEVA lining that is safe and lead-free. To find out what materials are used for a specific option, read its product description.
q:

Do lunch boxes "sweat" when left out or food thaws?

a:

Plastic lunch boxes like bento boxes typically do not sweat on the exterior once cold food thaws. When using ice blocks, room temperature food will cause some sweating because of the moisture from the ice. Frozen food will also sweat once they start to thaw, which is great for having a cold water bottle by lunchtime, but could cause other foods to get soggy.

It's best to look for a lunch box that has multiple compartments for keeping dry food away from cold ones to prevent this. This "sweat" is actually moisture caused by condensation. What happens is a cold bottle or container can cause water vapor in the air to cool down, condense and form tiny balls of liquid, which is what many call sweat.

The worst case is the interior of the lunch bag could get moist, although the condensation won't soak through the exterior of the lunch box.
q:

How can you best clean a lunch bag?

a:

Some options can go right into the dishwasher, making them very easy to clean. However, always check the instructions first because some insulated options cannot. When in doubt, hand washing the lunch box or bag is the way to go. All the consumer needs is a mild detergent, warm water, and a cloth or sponge.

Moisten the cloth or sponge with soap and water and wipe both the inside and outside. Then use only water on a cloth to wipe away the soap and leave open to dry.
q:

What is the difference between an adult and child lunch box?

a:

Both lunch boxes for children and adults have the same functionalities. The main difference here is the colors, prints, and designs. Most options for children feature popular characters or more appealing designs. They might not have as many compartments and places for storage.

It's safe to say that many adults don't want to be carrying around an option made for children. But the same isn't always true the other way around. Adult lunch boxes typically have more room to store more meals and drinks. Many lunch boxes made for adults can also be used for children—especially those who need to pack school lunch and then need snacks and cold sports drinks to bring to practice after school.
q:

Can perishable goods still be packed in non-insulated lunch boxes?

a:

Yes, they can. However, consider how long the food or drink will be left outside of a refrigerator. The general food safety rule is that a perishable food item shouldn't be outside of the fridge for more than 2 hours. If this means a short commute to work before being stored in a fridge, this should not be a problem when used with an ice pack.

Ice packs can help increase the time foods stay cold and fresh, so either way, it's a good idea to have one or two in the freezer ready to go.
q:

What is the best size lunch box?

a:

Size is important when it comes to picking the best adult lunch box. Think about how portable, lightweight and compact you want the lunch box to be, as well as how much room is ideal. Bigger lunch boxes are best for long workdays to hold more than one meal, sporting events for extra drinks, camping, and picnics.

Go for a smaller bag when you just wanted to pack the essentials for lunch. And, lucky for you, the best adult lunchbox are designed to be available in several sizes to choose from--so you have tons of options to choose from.
Subscribe to our newsletters