Our Favorite Monthly Subscription Boxes for Women
last updated
Oct 10, 2019
As women, we often forget to treat ourselves to what we want. Well, with the best monthly subscription boxes for women you will be gifting yourself with the things you deserve.
The best monthly subscription boxes for women provide you with tailored products that you normally wouldn't find the time to treat yourself with. Since you don't always know what you might be getting with these subscriptions, we have decided to make you a tailored list to choose from. Monthly subscription boxes are beneficial both in practical terms and boosting personal happiness.
The right
subscription box
for you will make you feel like a kid again every month and boost your overall personal happiness. These boxes provide tailored products to you, depending on which box you subscribe to.
In a Hurry? The test winner after 11 hrs of research

FabFitFun
Why is it better?
Quarterly delivery
Hassle free cancellation
Lots of great products
Customized
Really popular
3
Researched Sources
1K
Reviews Considered
11
Hours Researching
13
Products Evaluated
Features
Ease of Use
Value
By Default
Our Favorite Subscription Boxes for Women
Quarterly delivery
Hassle free cancellation
Lots of great products
Customized
Really popular
You can only customize if you pay the full year
Some users say the products were pretty average
You have probably heard of the FabFitFUn box at some point since it is commonly advertised. It's delivered quarterly and comes at a decent price given what you get.
Read more
Features
FOr $50 you will get a box quarterly with several average fitness products. When you sign up you will take a survey and the company will then tailor your orders to fit your interests and preferences. However, they will only do the customization if you pay the yearly price of $180 up front. In the end, you can get anything from makeup and jewelry to jump ropes and workout gloves.
Ease of Use
You can either pay the yearly subscription of $180 and receive your box quarterly, or you can pay $50 per box. Can get expensive but at $50 a box, this one isn't bad. You need to cancel before the bill date for it to go through in time.
Bottom Line
Overall, this is perfect for you athletic ladies out there! It offers a wide variety of products that you can try out--and you don't just get those pesky little sample size options.
PriceyHigh-quality clothing
Great cancellation policy
Tailors to your taste
This box tailors to your taste and provides you with a 3 piece activewear outfit either every month or every 3 months.
Read more
Features
This depends on what you want, but it will always be a 3 piece outfit made of high-quality material.
Ease of Use
This one is really simple to cancel--you can pause, stop, or cancel your orders at any time as long as you do it before it ships. Pricey, but the clothing is great. You can either choose from the monthly plan for $65 or every 3-month plan for $75.
Bottom Line
Once you pick the right size and get to ordering, you will love this box. It offers coordinating outfits for those of you who like to keep it together even when you workout.
Geared toward runners
Affordable
Simple ordering and cancellation options
Products and gear hand picked by Runner's World
Additional shipping and tax charges
Runner's World has a monthly subscription box and it's definitely a dream come true for you runners out there. This box will send you anything from gear to snacks and accessories--all tailored to running!
Read more
Features
Everything in this box is tailored to running--meaning you will get anything from supplements and bars to gear and accessories. Each product is picked by the runner world team and comes highly recommended by them.
Ease of Use
You can order this subscription box via runner's world website and have several options. You can try the introductory box, sign up up for their monthly deliveries, or sign up for a 6-month subscription box (which will provide you with a bit of a discount). You can do a one-time monthly purchase every month for 29.99 or subscribe and save--and only bay 23.99 per month. You have flexible ship dates and pick and choose when you get your box.
If you sign up for shipments you can pause them and cancel them by a specific date before the next one comes. With the 6 month subscription, you would need to cancel before the next 6-month mark comes around.
Bottom Line
The Runner's World subscription box is highly affordable and comes at an introductory price of $14.99 when you first sign up. After that you can choose to do a monthly subscription for $29.99--or even choose to pay for 6 months in advance to receive it a discounted price.
Overall value
Promotions for first-time subscribers
Variety and quality of products
No option to skip a month or pause subscription
The POPSUGAR Must-Have subscription box is catered towards women and anything having to do with health, beauty, home, food, and more. POPSUGAR is a media and technology company centered around empowering women to be healthy. This box is a fun way to treat yourself!
Read more
Features
You don't get to choose what you are going to get, but you can be sure you will get at least one thing that you'll love. In their most recent box, POPSUGAR celebrated their 5-year anniversary. Subscribers got a mini lacquered tray that says "CHEERS!", face mask cream, a friendship bracelet, glitter candles, a journal, cookies, and a $25 gift card to Shoptiques.com.
Also included was a helpful list of how to have a productive morning. Previous boxes have included make-up, towels, and candles. The boxes also come with a classy guide to each item so that you know exactly what you are getting and how to use it. Occasionally there you might get a notification that there are add-ons available to add to your box for an additional price.
To do this, you just need to log into your account before the end of the month and select the add-ons you want to be sent to you with next month's box.
Ease of Use
Once you order the box, your credit card will be charged automatically every month unless you cancel. You can cancel anytime by logging into your online account. However, you must cancel before the 23rd of the month in order not to be charged for the following month. Subscribing to the POPSUGAR Must-Have box is as easy as clicking "SUBSCRIBE" on their website.
You can choose between paying monthly, paying for 3 months at once, or paying for 6 months at once. The rate is always $39.95 per month. There is always a special promotion for your first box, like taking $5 off or 10% off.
Bottom Line
The price for the POPSUGAR Must-Have Box is $39.95 a month with free shipping. The actual value of the birthday box mentioned above is approximately $150! The average value of the Must-Have boxes is around $100, which is still more than double the subscription cost. The value is reason enough to subscribe to the POPSUGAR Must-Have Box.
POPSUGAR also has a referral program where if you refer 3 friends you get one box free and $10 off a box for each friend after that.
Includes motivational workouts
Subscription options
Running focused
The Fun Run Box is a subscription box for runners! Not only does it include a variety of running goodies like gels, water bottles, and massage balls, it also includes challenges for you to complete. So it is like a goodie box and a trainer! The box has a theme for each month, like "Back to School" or "Oktoberfest".
Read more
Features
When you subscribe to Fun Run Box, you choose between 3 options. The most popular option is the themed box. With this option, you get a box filled with goodies and challenges relating to the particular theme of that month. Another option is the "Challenge Series". This option is the same as the themed box option except you also get a t-shirt in your first box and a finisher's medal and t-shirt in your box after 6 months.
The final option is the Mini Fun Run Box. This is the "no frills" box with just running goodies and no challenges. In every Fun Run Box, you get 5-10 running related items. You don't get to choose which items you receive and they send you a good variety of items from different brands. Items from past boxes include Honey Stingers Waffles and Gels, socks, sweat wipes, and reflective gear.
Examples of some of the challenges that are included are "run up a hill for 30/40/50 seconds and repeat 4/6/8 times" or "20 V-ups, 10 push-ups, 1 min plank, repeat 1/3/5 times".
Ease of Use
To order your Fun Run Box, go to funrunbox.com. You will be asked to pick which box you want to subscribe to. Then you will be asked a series of questions like gender preference, shirt size, sock size, calf size, and bicep size. Then you will be prompted to choose which plan you would like to subscribe to $35 for a month-to-month pay basis, $34 a month for 3 months, $33 a month for 6 months, or $32 a month for 12 months.
The Fun Run Box Mini is $15 a month. Be aware that shipping is an additional $4 in the US and $8 outside the US. When you subscribe to the Fun Run Box, your credit card will be automatically charged monthly unless you cancel or pause your subscription. You can pause your subscription by logging in and pushing back your renewal date.
Canceling your subscription can easily be done by logging into your account online. It can be done any time and all your remaining orders will still be shipped. The box ships out within the last 10 days of the month.
Bottom Line
The total value of the items that come in the Fun Run Box is typically between $30-$40 and that doesn't include the challenges and online community. For $35 a month, the Fun Run Box is a pretty good value. Also with a monthly subscription, you get to be part of a private Facebook group where you can post your progress with the challenges and communicate with other subscribers.
So basically what you get with the Fun Run Box is a complete running experience!
Consistency with value
Workout challenges included
Variety of healthy snacks
Some snack items may not be suitable for those with diet restrictions
Shipping costs
If you are looking for a monthly subscription box filled with healthy snacks you will actually want to eat, the Fitsnack box is what you are looking for. Started by two sisters, Fitsnack's mission is to help people make healthy choices in a world full of options. Every month Fitsnack packs a box with different types of healthy snacks and delivers it to your door.
Making a healthy choice can't get much easier than that! They are committed to making sure every product they include has at least one of the following: all natural, raw, vegan, GMO-Free, high in protein, low in sugar, and gluten-free. With great value, this box is the most convenient way to get your monthly dose of healthy snacks and try new products as well.
Read more
Features
Fitsnacks packs 7-10 different healthy snack items in each monthly box. They also include a guide to the items in the box. Usually, they will throw in a workout challenge as well. Items you can expect to get bars, drink mixes, supplements, chips, jerky, seeds, and more. With a subscription, you also get music downloads and an online community of other subscribers.
On their website, Fitsnack also claims to donate one meal through Feeding America with the shipment of each box.
Ease of Use
Once you subscribe to Fitsnack, you will be charged automatically every month, 3 months, 6 months, or 12 months depending what plan you selected unless you pause or cancel your subscription. You can pause your subscription for however many months you choose or cancel by logging into your account online.
You can choose between 4 plans: 1, 3, 6 or 12 months. The longer you commit to, the cheaper the monthly price is. Plans do not include the cost of shipping which is an additional $6 in the US. With a 3, 6, or 12-month subscription you get $5 off and a bonus $10 snack pack with your first box. You can also choose to send the box as a gift but it costs slightly more to do so.
Bottom Line
Fitssnack Consistency with value
Workout challenges included
Variety of healthy snacks claims their box is valued at least $32. Their claims are true and the value of the items that are in the Fitsnack box can be anywhere from $32-$40. The cost of the box is at most $19.90 plus $6 shipping and handling. There are cheaper options depending on how long you commit to a subscription.
You get to see what you are getting before you receive it
You can skip a month
Free shipping in the US
Quality products
You don't get to choose your outfit
You are automatically charged if you don't log in to cancel or skip a month
Sometimes customers receive varied products
Ellie is a workout clothes and gear monthly subscription for active women. Every month you will receive a completely different themed outfit and a couple of items of gear. This box is for women who wear athletic clothes everywhere and can never get enough. It is comparable to Fabletics but it is slightly different as it also includes gear.
Read more
Features
The shiny Ellie box always comes with a black drawstring bag, presumably to protect your Ellie outfit. It comes with a card with details about what is included in the box. The 2 pieces of gear are always fitness related. Items in past boxes have included headbands, sweat towels, and water bottles. The outfit consists of a top, a sports bra, and leggings.
Ease of Use
Once you sign up for a subscription you will be charged on the day you signed up. If you want to cancel or skip a month, you must log into your account and do so 3 days prior to your charge date. When you go to place your order for your Ellie box, you are prompted to pick which plan you want to subscribe to. The most popular one is the 5-item plan which consists of the outfit plus 2 fitness items for $49.95 a month.
There is also the option to only receive the 3-item outfit for $39.95 monthly. Once you have done that you select sizes for the sports bra, top, and leggings.
Bottom Line
The value for the 5-piece Ellie box is almost always over $100, double the price of the subscription. This is comparable to the Fabletics subscription except that you are also getting fitness equipment. Though the argument can be made that you can choose your outfit with Fabletics. The fitness products are generally useful if you are an active woman and the clothes are good quality. Overall, as long as you like the outfits, there is good value in this box.
Price
Woman and health-centered items
First-time subscriber promotions
Variety of products
No information card
Cannot skip months
SweatyBox is a fitness start-up company started in New York City. Their $10 subscription box is filled with beauty and fitness products catered for the active woman. The price and size of the box are perfect because it is not a huge commitment and it makes a great gift.
Read more
Features
The SweatyBox is filled with health and fitness goodies. There is usually one food item and a mix of 4-5 beauty and fitness products. The products are usually from well-known or high-quality brand names. Items from previous boxes include a chia bar, sunscreen, nail polish, and a jump rope.
Ease of Use
Ordering the SweatyBox is very straightforward. They do offer a quarterly box that ships every 3 months for $50 plus shipping. Or you have the option to gift a subscription by paying for a 3 month, 6 months, or 1-year subscription all at once. Currently, you can get your first box free (plus shipping) with the code "1STSWTYBOXFREE" or save $5 off your 3, 6 or 12-month gift cards with coupon "SBGifts5Off".
Bottom Line
The total value of the items that come in the SweatyBox ranges between $20-$40. That is at least double the $10 plus shipping that you pay. Also the items that you get are high quality and useful. This is the perfect box to subscribe to for a blend of monthly motivation and self-care. Who can place a value on that!
Once you order the SweatyBox, you will be charged $10 plus shipping every month. You can cancel your subscription anytime online and will not be charged for the following month if it is before the 15th.
Opportunity to earn credits
Option to skip a month
You get recommendations
You get to choose what comes in your box
Does not ship to 11 states
Can get expensive; $9 shipping for 3 bottles
Winc is a relatively new subscription service that selects wines based on your taste preferences and mails them straight to your door every month. It is a great way to try new wines and not completely break your budget. It is a fun way to treat yourself!
Read more
Features
You can get up to 4 bottles of wine. If you get less than 3 shipping is added to the total, if you get 4, shipping is free. You can choose how many reds and how many whites you want. WinC works with winemakers all over the world to select the finest and most unique wines for you to choose from. You can go with what Winc recommends for you, or you can select your own.
Most bottles are priced at below retail price, making this box a good value. Bottles start at $13 so the lowest you will pay for a box of 3 bottles is $48 and $52 for a box of 4 bottles.
Ease of Use
To make sure your order is how you would like it, you must log into your account before your scheduled order date which is visible in your account settings. If you do not do this, Winc will send you 4 recommended wines based on your palette test. You can skip a month or cancel your subscription anytime by logging into your account.
Winc asks you questions like how you like your coffee, do you like citrus, do you like berries, etc. Then you select how many red wines you would like and how many white wines. Then, after creating an account, Winc will reveal 4 bottles they recommend. Each bottle has its prices listed below them. Then you can remove or add other wines to your box (but no more than 4 bottles in total).
Once you have selected the wines you would like, you place your order.
Bottom Line
Overall, if you love wine then you will absolutely love this box. it is tailored for all tastes and we are sure all of you will find this one to not only be a great investment--but it will also help you relax as well!
Clothing is high quality
You get to select your items
Value
Must remember to log in to place your order or skip a month
Fabletics took over the athletic wear scene with its powerful marketing campaigns. Backed by Kate Hudson and now Demi Lovato, the clothing has all of the clothing is claimed to have her stamp of approval. Honestly just seeing the ads for Fabletics makes me want to exercise. That is Fabletics mission after all- to inspire women to be active with cute clothes.
Read more
Features
With a monthly subscription to you get a two-piece outfit delivered to you every month. You choose the items that you wish to receive. Fabletics offers a multitude of high-quality exercise tops, sports bras, and leggings. The designs are fun without being too loud and are just the right balance between cute and sexy. Exactly what you would hope for exercise clothes.
When you subscribe to Fabletics, you are asked a series of questions like whether you prefer to run, do yoga, cycle, gym, or all of the above. Then you are asked about where you workout (home, gym, outdoors, or studio). You will also be able to select a color scheme that best fits your style, as well as questions about your body type. Fabletics then curates outfits for you to select from based on your answers to the questions.
Ease of Use
Ordering has been confusing for customers in the past because there is the option to buy the outfits in a single time purchase without paying for the monthly membership. But if you do the one-time purchase option, you don't get the "fab" prices and end up paying around $100 for a single outfit. To sign up for the monthly subscription, you have to select the "VIP Membership".
Doing so automatically charges your credit card $49.95 on the 6th of every month. To actually receive your items, you have to log into Fabletics sometime between the 1st and the 5th of the month to either select your outfit or opt to skip the month and not be charged. If you don't, you will still be charged but Fabletics won't send you anything. Instead, the credit will go towards another purchase.
This can become frustrating especially if you forget to log into the website in that 5-day window. Subscription boxes are supposed to be convenient and this aspect slightly diminishes that. But the trade-off is that you get flexibility in what you are going to receive and how often. If you wish to cancel your subscription, all you need to do is call and you can cancel anytime.
Bottom Line
Membership is $49.95 a month. However Fabletics has a first time VIP Member deal where your first month is only $25. For two pieces of high quality workout clothes, this subscription is worth the value. The actual retail value of the clothes that come in the box is usually between $50-$150 so you are getting more than you bargained for. Many subscribers compare the quality of the clothes to brands like Lululemon and Adidas.
At the end of the day, most users report that they love the athletic apparel offered by fabletics. It is comfortable, stylish, and a great option for those of you love great looking workout clothes.
Criteria Used for Evaluation


Features
When compiling our list of the best monthly subscription boxes for women, we made sure to find out if the value of the products in the box was at least, if not more than the price you pay per month for each box.
One benefit of a subscription program is getting a price break on the products the company selects for the box. Many of the subscription boxes on this list contain products that were worth more than the monthly subscription price.
Monthly subscription boxes are both beneficial and practical—they can feature anything from clothes, food, beauty products, and fitness gear like top fitness watches that will motivate you to live your best life.
There are options for supplement lovers, athletic enthusiasts (where you can get headbands, water bottle, running shirts, socks, insoles) and pretty much anything you can think of.


Ease of Use
The ease of ordering a subscription box or canceling your account is something that is often overlooked until you decide it's time to do one or the other. There's nothing more annoying than getting stuck into a subscription with the process to cancel being seemingly impossible. It's a good idea to check the company policies regarding the cancellation.
When it comes to placing your order, most of the time the process is fairly straightforward. Just make sure to pay attention if you need to provide any information regarding sizing, interests, or other things that would reflect the contents of your monthly box.


Bottom Line
Shipping
We made sure to consider shipping cost as well as the timeliness of shipping when compiling this list. Many of the subscription boxes above include free shipping or shipping at a reasonable price.
Most of the subscriptions on this list are shipped at the same time every month. Some companies offer expedited shipping for an additional cost. Just make sure to read the shipping information prior to ordering your box.
Customer Reviews
Since many of the boxes on this list come with products that are a surprise each month, we made sure to account for customer reviews.
By looking at customer reviews, we could see if the products in the box were worth the price of the subscription or if the products satisfied a majority of the subscribers month after month. Subscription boxes who had customers that were continually disappointed with the products included in the box were not considered.
Expert Interviews & Opinions
Most Important Criteria
(According to our experts opinion)
Experts Opinion
Editors Opinion
Users Opinion
By Default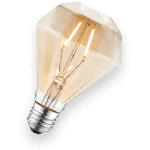 Better Values by the Box
In most cases, the products in the box are more than the value of the subscription cost itself. Some companies will provide the MSRP of each product so that you will easily know that you are getting the best deal possible. As stated above, a perk of signing up for a subscription box is getting a great deal on the latest and best products on the market.
Current and Quality Products
Subscription package companies work closely with all brand names with the aim of bringing up to date good quality products, this approach has a string of benefits, the customer get up to date quality and value for money, the professional image and high service standard of the subscription company is maintained and the brand name suppliers get sales and extra marketing.
Other Factors to Consider


Value
When we buy anything, we want to make sure we get our money's worth--regardless of what it is. With the best subscription boxes featured on our list, you will be able to pick and choose what types of products you are interested in as well as determine whether or not continuing the subscription is worth it. Consider the following when evaluating the overall value of the subscription box you are considering:
Will it fit your budget?
This is definitely important since a lot of subscription boxes come with a time commitment--although not all of them do. Take a look at how much you can spend, or how much you are willing to spend, before deciding to sign up for it. If you love the products offered and can afford it, then it will probably be a good fit.
Does the company offer a cancellation or refund policy?
For the most part, most companies will offer both or at least one of these options. Before choosing your box make sure to take a close look. If you want to "try before you buy, " a lot of these companies offer a one-time purchase option which allows you to order a monthly box without signing up for recurring boxes.


Compatibility
This is by far one of the most important factors to keep in mind. The main thing you have to consider is that you like the subscription boxes you are looking into and that they offer products that you like and want to use. After all, there is no point in investing in a subscription box that you have no interest in at all--you want to like at least some of the products.
When you evaluate the overall compatibility of the subscription box you are considering first take a look at the type of products they provide. If it is apparel and you have issues with sizing you may want to try it out and see if they get it right before committing. On the other hand, if you never have sizing issues you may want to just go ahead and sign up.
Other boxes offer edible items, beauty products, and so much more. If you know you are sensitive or allergic to certain ingredients you may want to steer clear from those. However, some companies might work with some allergy issues, so if that is the case you can try them out. If you want a hassle-free subscription that you can cancel at any time you will need to make sure you check this out before you sign up as well.
Regardless of what your interests are, there are subscription boxes out there for everyone! Not all options will appeal to everyone, and that is absolutely okay! We made sure to include a diverse list of options on our list to make sure there is at least one thing out there for each and every one of our readers!
Frequently Asked Questions
q:

If I sign up for a subscription box, is it easy to cancel?

a:

Many companies make it easy to cancel your subscription. However, make sure to read all the terms and conditions prior to signing up for your monthly subscription. Many companies will have a specific cut off date that you will need to cancel by in order to avoid the next month's cost. In order to cancel, many companies provide an online account to customers in order to access their account and cancel or pause their subscription.
q:

Is shipping included?

a:

It depends. Many companies either include free shipping or include the shipping cost in the subscription price itself. Some will charge an additional amount or offer various shipping options. Be sure to read about their shipping costs before signing up.
q:

Can I trust the supplement brands sent out in prescription boxes?

a:

Any supplements sent out will come from a tried and trusted brand supplier. This means that the producer of the supplement will have been vetted along with the product to ensure it is safe for public consumerism. All supplements must pass stringent tests and trails before they are allowed to be sold on the market. If your friend receives a new product it is very likely a result of extensive research by a brand name and has passed all the legal requirements needed to ensure it is safe and beneficial.
q:

Would I save money buying the products separately or are the subscription boxes worth it?

a:

In most cases, the products in the box are more than the value of the subscription cost itself. Some companies will provide the MSRP of each product so that you will easily know that you are getting the best deal possible. As stated above, a perk of signing up for a subscription box is getting a great deal on the latest and best products on the market.

At the end of the day, the best monthly subscription boxes for women are definitely worth it!
Subscribe to our newsletters