Our Favorite Mountain Bike Helmets Fully Reviewed & Compared
last updated
May 10, 2019
Experienced and novice riders alike should invest in a quality mountain bike helmet because regular road bike helmets will not provide the coverage needed for
falls
on the trail. With advancements in design and safety features, there is a wide range of mountain bike helmets that vary in coverage, weight, ventilation, and comfort to suit the needs of any rider. Personal safety is always worth the investment. In this list of the 10 best mountain bike helmets, we've brought you the best helmets on the market today, and whether you're an advanced rider or a pro or are just starting out, we know you'll find something here that will
protect your head
and brain, while being comfortable and even stylish.
In a Hurry? The test winner after 17 hrs of research

Bell Super 3R
Why is it better?
MIPS
Removable chin bar
Face protection
Better fit, lighter weight, and more breathable than previous model
In a
Hurry? Editors choice:

Test Winner: Bell Super 3R

10
Researched Sources
1200
Reviews Considered
17
Hours Researching
25
Products Evaluated
Protection
Comfort
Fit
Weight
Breathability
By Default
Click here to see more
Our Favorite Best Mountain Bike Helmets


MIPS
Removable chin bar
Face protection
Better fit, lighter weight, and more breathable than previous model
Expensive
Less secure fit when worn without the chin bar
This versatile all-mountain helmet strikes the perfect balance between protection and comfort. With a removable chin strap, riders have the option of full face coverage without the weight and bulk of downhill helmets. It is ideal for riders who need some extra room to breathe on the way up and added protection on the way down. Users who have crashed while wearing the Super 3R have noted excellent face protection and significantly reduced impact during a fall.
Read more
Protection:
This MIPS helmet comes with a detachable chin bar for optional full-face protection during downhills. The chin bar is not as strong as those rated for downhill riding but users note it protects the face surprisingly well during a crash. The adjustable visor is easy to wear with goggles as well for added facial coverage.
Fit:
The float fit system is easy to adjust for a customizable fit. Riders note feeling very secure when the chin bar is in place. However, the straps attach to the top of the helmet and this causes a bit of movement when worn without the chin bar.
Comfort:
This lightweight and breathable helmet will be a bit more comfortable and less noticeable than the downhill alternatives. Some users note a bit of discomfort due to the exterior straps but most find this to be a great, versatile helmet to keep you comfortable throughout your ride.
Breathability:
This helmet features 23 vents including 6 new brow vents to increase breathability.
Weight:
Despitethe comprehensive coverage, this helmet is surprisingly lightweight, and is actually 10 grams less than the previous model.
Style:
This helmet is available in a variety of single color and multicolor designs including some especially for women.
Value:
This helmet is a bit expensive considering it's not downhill rated and will likely need to be replaced after one or two big falls. However, for versatility, lightweight, and full coverage many riders feel it is well worth the price.
2

. Smith Optics Forefront
Highly breathable and ventilated
Lightweight
Great adjustment system
Available in a lot of different colors
Does not have MIPS technology
This is a great option that's great for use in hot weather because of how well ventilated it is. This original version doesn't have MIPS technology (multi-directional impact protection system) but it still gets high marks from users who have actually been in an accident while wearing it and come out the other side unscathed. It's also available in several different colors so you can coordinate it with the rest of your biking gear, and it gets high marks from reviewers for its easy to use adjustment features.
Read more
Protection
While it doesn't have MIPS technology, it still gets high marks from users for its ability to keep yourself from getting injured in a crash. Several reviews can be found from people who had been in a crash and would have been severely injured or even killed if not for this helmet.
Comfort
This option has an easy to use adjustment system that works great. This helps it to sit well on the head and get a fit that's just right, not too tight and not too loose.
Fit
As mentioned above it has a system that makes it easy to customize the size to your head. Once this system is used you'll be assured of having a helmet that is just about perfectly sized for you.
Weight
The highly ventilated design, materials, and construction has a side benefit of it is very light. This is great when you're on long rides especially where a heavy helmet can get really uncomfortable over time.
Breathability
This is one of the best things about this option. It is highly ventilated and your head won't be dripping with sweat even when wearing it in the heat.


MIPS
Secure and adjustable fit
Moisture-wicking padding
Goggles compatible
Rear skull coverage
Inexpensive
Visor does not effectively block the sun
This compact helmet offers affordable deep coverage with a secure fit and MIPS technology to protect the skull from all angles. The Giro Chronicle is a solid option for those who ride on diverse terrain. It strikes a nice balance between adequate protection and breathable design.
Read more
Protection:
This helmet offers great coverage that provides protection to the sides and back of the head. MIPS technology works to reduce rotational force and absorb energy during a fall. It also has a visor that can be lifted to accommodate goggles for added eye protection. However, some users wish it could be lowered a bit more to block out the sun during early morning or evening rides.
Fit:
Available in 4 sizes with Giro's adjustable Roc Loc fit system help to create a comfortably snug fit. These helmets do seem to run a bit large so most users would recommend ordering down if you are between sizes.
Comfort:
When sized and adjusted properly, most users find this to be a very comfortable and compact helmet.
Brathability:
This helmet features moisture-wicking CoolMax padding and 14 vents to keep your head cool and dry.
Weight:
There is some reasonable weight that comes along with the comprehensive protection and full coverage of the Giro Chronicle. However, it does not seem to be notably heavy, even after hours of wear.



Comfortable fit and design
Good air flow design
Balance of protection and lightweight materials
A little bulky for some riders
Smaller riders may have some vision obstruction
If you are looking for a stylish and reliable helmet for all of your biking needs then you are going to want to check out all the great features that the Giro Remedy helmet as to offer!
Read more
Protection
The ultimate reason for wearing a helmet while riding is to protect your head in the event of a crash while you are riding. So, protection is key and is the single most important thins to look for in a helmet. Fortunately, the Giro Remedy helmet is designed from front to bad and from top to bottom to protect your head and reduce the chances of significant injury and even death in the event of a crash.
Comfort
The Giro Remedy bike helmet is also specially designed to be comfortable even on longer rides and in hot or cold weather. Special attention was given to the design of the interior of this helmet so it fits perfectly and doesn't rub or cause pressure point pain when worn for a long time. It is also designed to stay in place and not rub during rides of rough terrain and the chin strap and fastener is even designed with your comfort in mind!
Fit
No helmet is worth anything if you cannot get a good fit and this one is specially designed to stay in place and protect your entire head in the event of a crash. We made sure to check fitting and sizing guidelines as well as reviews from other users to ensure this is a bike helmet worth adding to our list!
Weight
No biker wants to have a heavy helmet weighing them down and while you do want good protection you don't want a helmet so bulky it obstructs your view or is too heavy to wear for longer bike rides. The Giro Remedy is the perfect balance of protective features and aerodynamic design that gives you everything you need without all the needless extras and useless excess.
Breathability
The final point we considered in our search for the best helmets for our list was how they are designed in terms of breathability and allowing good air flow. Helmets can get very hot very quickly so it is important to ensure there is adequate air flow to keep you cool. This helps you stay comfortable and also helps you from getting as dehydrated and reduced the chance of overheating while you are out on the trails or riding the track!



Several different color options
Adjustable to fit most sizes
Good ventilation
Overall coverage is excellent
Can be a bit bulky for some riders
Doesn't have a spot for a camera or a headlamp
The Demon Podium biking helmet is available in several different sizes and shades and offers a full front visor for optimal protection and comfort. It's made to be comfortable, durable, and reliable even in the roughest terrain.
Read more
Protection:
Made to surround your head and protect against impacts from minor to severe, the Demon Podium helmet is a great choice for experienced bikers who are on rough terrain and who need optimum protection. For a full head protection helmet, the Demon Podium is a bit pricey but we feel it is well worth the investment and is a great choice for any biker who wants one of the best helmets on the market today.
Fit:
This helmet has several sizes to choose from and with adjustable chin straps and a neck support design you can find the fit that is just right for you with the Demon Podium biking helmet. There are a handful of cool colors to choose from so you can find a shade that matches your gear and looks good. The Demon Podium is rugged and, cool and is sure to be a head-turner whenever you wear it.
Comfort:
Customers love the interior padding and ventilation design of this helmet. They also rave about how comfortable it is for a full head style helmet, something that is difficult to achieve.
Breathability
With 13 air vents and a high flow front breathing ventilation set up, this is a biking helmet that will keep you cool and relaxed and in control from start to finish no matter how long your ride lasts.
Weight:
At around 2 pounds this helmet is one of the heavier on the list but when you consider the full range of protection you get that is actually a very lightweight helmet, something users appreciated.
6

. Troy Lee Designs A1 Classic



Comfortable design and fit
Great ventilation set up
Mid-weight for added durability
Some issues with chin strap reported
Can be hard to fit for smaller riders
Want a practical yet super stylish helmet to wear when you are biking? If so then you cannot go wrong with the Troy Lee Designs A1 Classic helmet. Check it out for yourself now!
Read more
Protection
With an MIPS protection system and materials that are designed to reduce shock impact and cushion blows to the head, the Troy Lee Designs A1 Classic helmet is a great choice for bikers of all skill and experience levels! It will keep you safe and will ensure you can focus on your ride, knowing your head is protected the entire time.
Comfort
These stylish helmets are also made to be comfortable and easy to wear no matter how long you are on your bike. Troy Lee Designs A1 Classics are made for biking enthusiasts and hobbyists alike making them a popular choice on today's market. The interior design is made with comfort in mind and will cushion your head and guard against irritants like rubbing and overheating.
Fit
It is essential that a helmet fit properly and that it stays in place, otherwise it will do little to protect you in the event of an accident. This helmet is designed to stay in place no matter how rough the terrain gets and it will cover your head in protective support and suctioning material from front to back! It is a perfect helmet for beginners as well as seasoned riders, it is a great option for all riders who want to stay safe and get a helmet they know will fit well each and every time they put it on.
Weight
Coming in at under 5 pounds, the Troy Lee Designs A1 Classic is a perfect between weight helmet for riders. It is not super lightweight nor is it overly heavy. It offers just the right amount of protection for riders whether they are new to the sport or have been biking for years!
Breathability
The Troy Lee Designs A1 Classic is specially designed for breathability with 8 pressurized intake chambers that draw in air to keep your head cool and comfortable while you are biking. In addition to this, it also has 8 vacuum draft chambers that pull heat away from your head to reduce sweating and prevent overheating. It is easy to see why this is one of the leading helmets on the market when it comes to breathability features!



Long visor
Molded spot for camera mount
Inexpensive
Lightweight
No MIPS
Two-handed fit system
The GoMax Aero helmet comes good coverage, nice safety features, and a durable style. It has an adjustable dial for a more custom fit and an extra thick shell for optimal protection.
Read more
Protection:
Even though the GoMax Aero is made without MIPS technology, this helmet is still a great choice for bikers who need a reliable helmet that will keep their heads protected in the event of a crash or accident. This half shell helmet feature is available in several colors and with a removable visor design you can wear it in any weather and for any type of terrain, you may be facing on race day.
Fit:
The fit system is good for this helmet and the adjustable dial at the back allows for a semi-custom option to ensure you get the best possible fit while you are out on the trials or at the track. This helmet is actually one of the cheaper ones on our list but it is still a great helmet and is a perfect choice for beginning bikers or for pros who are looking for a good standby emergency backup biking helmet.
Comfort:
With a lightweight design, this is one helmet that you will hardly feel. It is made to be aerodynamic and streamlined and the removable visor is the final touch that makes this helmet a great choice for any biker.
Breathability:
This state of the art biking helmet is designed with 22 decent sized air flow vents, ensuring optimal airflow and minimal resistance, allowing air to pass through in an efficient and easy way.
Weight:
The GoMax Aero is very lightweight, thanks to its special design, and comes in at about half a pound yet it provides the protection you want and needs when you are out riding your bike.
Lightweight
Breathable
Rear Skull Protection
Style
Not a universal fit
No MIPS lining
More expensive
The Fox Metah helmet offers more protection around the temples and rear of the skull than a typical road bike helmet without sacrificing much in the way of weight or breathability. Fox designed this to be the perfect all-around helmet for XC but with a bit of MX and even old-school BMX influence and style thrown in.
Read more
Protection:
The Fox Metah offers more protection than the typical half shell with a deep profile and rear to protect lower part of your head. It does not feature the MIPS safety lining but the multi-density Varizorb foam works well to absorb impact. This helmet may run a bit higher in price than other half shells due to the premium design and lightweight feel. At this price you may expect to see the addition of MIPS lining. Fox is known for great design and quality however, so most users were comfortable with the cost.
Fit:
This helmet has a three position adjustable fit system but some users still find the fit a bit challenging due to the deep profile. Some riders find the front to be a bit too wide and feel it sits too low on the forehead while the back of the helmet feels a bit too tight.
Comfort:
The lightweight, well-ventilated design and addition of moisture-wicking pads makes this helmet great for long rides. Provided you can find the proper fit for your noggin.
Breathability:
The visor sits at a fixed height at the front of the helmet to help conduct air through the three large air vents to keep you cool as you ride.



Deep coverage
Quality build
Comfortable fit
Lightweight with good ventilation
The TeamObsidian motorbike helmet offers a comfortable fit and all the features you are looking for in a good reliable helmet. With an affordable price, it is a perfect choice for beginner bikers who are looking for a helmet that will protect them and keep them comfortable without breaking their supply and gear budget.
Read more
Protection:
With a solid construction, this helmet is specially designed by first forming the exterior shell, then reinforcing it with a skeleton of support structures, and finally adding the foam that will hold all the parts together. What you get is a cohesive unit that will make sure you are safe in a case of an accident and that will protect your head and neck.
Fit:
The unique fit of this helmet is balanced to fit well and be comfortable even on the longest of rides and the most intense of competitions. Combined with shock absorption technology, a low profile, and innovative design you are sure to love how the TeamObsidian motorbike helmet looks and feels. And all this comes with a helmet that weighs only 0.63 lb in the medium / large size.
Comfort:
This lightweight helmet provides riders with a comfortable and cool fit that won't weigh you down or make your overheat while you are out riding.
Ventilation:
With 22 massive air vents, this helmet is designed for an outstanding airflow across the head that keeps you cool and dry.
Weight:
The TeamObsidian motorbike helmet is super lightweight and is a great choice for those looking for good protection without the bulk and weight of other designs. This is a very affordable helmet and is a great choice for beginners and seasoned riders alike! So get yours today and see the difference for yourself!



MIPS
Innovative Koroyd construction
Adjustable and removable visor
Built to include a camera mount
Very lightweight
The Lixada Mountain Bike Helmet has all the features you need in a helmet at a price that is extremely affordable to anyone. The unique design, shock absorption features, and extended front and back overage, all give you great protection in the event of an accident. However, it is not the most breathable option on our list and this may be an issue for some riders.
Read more
Protection:
The Lixada Mountain Bike features integrated in-mold PC shell with multi-dimensional cone-shape EPS impact foam. This helmet also offers good coverage to protect all areas of your head in the event of a fall or impact crash. Users love the cool and modern look and feel of the helmet and rave about how it looks and functions out on the track.
Fit:
This helmet features an innovative one-hand fit adjustment back wheel for comfortable wearing and offers a comfortable and snug fit for head circumference 22.0 - 24.4 inch.
Comfort:
Strategically placed padding gives you the comfort and cushioning you need for those long and intense rides. A fully removable inner quality padding helps to absorb shocks upon impact and helps pull extra sweat away from your skin.
Breathability:
The Lixada Mountain Bike Helmet's ventilated channel system comes with13 vents that are designed to provide cooling airflow during your ride. They provide some cooling but some users say they still get hot when wearing the helmet for extended periods of time.
Weight:
Large versions of this biking helmet weigh less than a pound so there is little need to worry about being weighed down while you are on your ride! It is also a good choice for experienced riders who are looking for something easy and affordable to use for normal day to day riding.
Criteria Used for Evaluation
Expert Interviews & Opinions
Most Important Criteria
(According to our experts opinion)
Experts Opinion
Editors Opinion
Users Opinion
By Default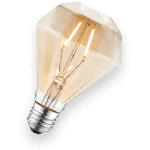 Choose the right one for the job
There are many different types of bike helmets, make sure you buy the one for the right activities. In this list we focused on mountain bike helmets, but if you're primarily a road biker there are better options for you. Consider design elements, materials used in the construction, the size and fit, and also the price point as you shop around for the best helmet for your needs.
Put a lid on it
Bike helmets can reduce the risk of serious head and neck injury up to 70%. It is important that you always, always, always wear a helmet! Even if you cannot afford the best helmet out there you need something. Even a decent helmet is better than not having one at all. So never get on your bike without some kind of helmet protecting your head!
Be smart with your budget
As mentioned above, any helmet is better than nothing so you need to get whatever helmet you can afford. If possible, try to invest in a quality helmet right from the start. They are more expensive but will likely offer better protection and will last longer so they are well worth the investment. This is your health and safety and your very life we are talking about so you need to put as much as you can into getting a good helmet.
Take care of your Helmet
Once you have found the helmet that is right for your wants and needs and have invested good money into purchasing it, you are going to want to make sure you take care of it! When you take care of your helmet and treat it like the valuable and potentially life-saving piece of equipment that it is, it will last longer and it will be better prepared to protect you in the event your crash while riding one day. So be sure to take care of your helmet each and every day!
Other Factors to Consider
Frequently Asked Questions
q:

How do I find the right size?

a:

To find the right size mountain bike helmet you will need to measure the circumference of the largest part of your head by placing a tape measure about 1 inch above your eyebrows and just above your ears. Most helmets have adjustable fit systems to help fine tune the fit for maximum comfort. The helmet should fit snugly with little movement while you ride.
q:

I am a woman. Should I stick to women-specific helmets?

a:

Unlike running shoes and clothing, there is not much benefit to limiting your search to gender-specific helmets. The helmets on this list are all unisex and most come in colors and sizes that will work for everyone.
q:

Do I need a full-face helmet?

a:

Obviously, a full-face helmet gives you the most protection possible. Most full-face helmets are designed especially for downhill mountain biking, where the speeds can be extreme, the drops huge, and the potential for injury huge.

Even if you don't do downhill, if you want the maximum amount of protection, a full-face helmet is the way to go. However, know that these helmets are hot, heavy, and less comfortable than helmets designed for XC, so be sure to keep that in mind. Most XC riders opt for a lighter, more breathable half-shell helmet that will still offer them good protection.
q:

If I crash will I need to buy a new helmet?

a:

This is a tricky question, but the short answer is that if you crash and your helmet takes a big hit, it's probably best to replace it. These helmets are typically designed with special zones that are made to absorb the impact of a fall by collapsing in on themselves. They work great, but the downside is that your helmet will need to be replaced if you have a bad fall on it. You may want to contact the manufacturer directly to see what they recommend and thank them for saving your melon while you're at it.
q:

Can't I just use my old road bike helmet?

a:

Well, you could, but we don't recommend it. First of all, this is your brain we're talking about, so don't mess around. Secondly, helmet technology has advanced so far recently that a top of the line helmet from 10 years ago isn't even close in terms of the quality and protection that even a bottom shelf modern helmet gives. A few of the helmets on our list start at only around $100, making it easy and well worth it to make sure your head protection is up to snuff.
q:

Does style really matter?

a:

When you are looking for a new bike helmet make sure you look at different styles. More than just good looks, the style of the helmet you choose can affect how and when you use it, how well it fits, and how well it can protect you. If you do a lot of outdoor track racing you will want good air flow and probably a face shield with your helmet. Smaller riders need smaller less bulky helmets. So think about what style helmet will be best for your riding needs!
Subscribe to our newsletters