11 Best Mountain Bikes Tested and Reviewed
last updated:
Apr 15, 2021
Whether you are new to mountain biking or are already a seasoned mountain biker, investing in one of the best mountain bikes is a must if you want to make sure you are enjoying yourself to the limit while also staying safe.

No matter where you are in terms of skill, there is a mountain bike on our list for absolutely everyone. These are currently the top picks of 2019, and we rated them all based on their overall style, features, ride, value, and durability.

If you are ready to upgrade your bike, start mountain biking, or take your performance to another level, then you have to check out our top picks featured below. So, scroll down to find the perfect mountain bike for you!

Good luck!
In a Hurry? The test winner after 9 hrs of research

Mongoose Dolomite
Why is it better?
Great frame
Good price for a fat tire bike
Comfortable, smooth ride
In a
Hurry? Editors choice:

Test Winner: Mongoose Dolomite

4
Researched Sources
1.2K
Reviews Considered
9
Hours Researching
16
Products Evaluated
Style
Features
Ride
Value
Durability
By Default
11 Top-Rated Mountain Bikes
Criteria Used for Evaluation


Style
When it comes to style, mountain bikes come in tons of different options.
First of all, there are bikes for beginners and experts. Second of all, you of course of color options to choose from and accessory compatibility to make them look just the way you want them to.
The style of a bike includes the type of bike it is, from cross country to trail riding. It also includes the physical style of the bike, in terms of color. If different sizes are available, it's an important consideration for people who don't necessarily fit the standard bike riding size. These factors are extremely important things to look out for first. If the bike won't support a rider of a certain size, there's no reason to consider it.
The best bikes for style offer many different sizes, such as the Gravity FSX 1.0 Dual Full Suspension Mountain Bike. While we don't encourage you to prioritize the look of the bike when considering what style to get, we do know that is something that falls into this category as well. Once you have narrowed down the bike you know will fit your needs.
And we mean everything from additional features and add ons to the height of the bike, the type of seat it has, and how the gear shifting system works--you can then consider looks. Some brands offer several different colors to choose from when it comes to their frames, but most offer standard colors.
Keep in mind that if this is super important to you, you can always have the frame painted, by a professional, to the color of your choosing. Many users often think they just want a "cooler" set of tires--but keep in mind that the style of the tires is directly related to their performance and purpose.
So if you decide to get new tires make sure they are first and foremost, for mountain bikes, and secondly, that you are switching them out because you need what they have to offer. At the end of the day, you need to make sure you get something that fits your needs and preferences so make sure to stick to your list of must-haves.


Features
Before you take the plunge, consider what types of trails you ride to determine what extra features are worth the cost.
Because this is a best-of list, the type of features that the mountain bikes offered became extremely important. Features such as a type of braking system, number of speeds, and suspension were evaluated to determine which models had the most impressive features to offer. The more features that the bike had, the higher its chance of being high up on the list.
Also worth reading: "How to use bike pannier"
When considering what features you should pay for and which ones you don't have to worry about having, you need to start by first considering your own specific needs. If you know you are a beginner, and not anywhere near an expert or experienced rider, you will want to invest in a bike that offers features that cater to your needs.
Typically that means a gear shifting system that can take over for you when you are reaching your burnout point as well as added comfort features that may make you move slower, but will also improve your form and comfort levels--so you enjoy your rides. If you are a more experienced rider, you will need a gear shifting system that caters to your needs,
And, since you may have your form down packed, and you may want to sacrifice some comfort features in order to be able to move faster and even improve your times if you are training for a competition or event. If this is you, you can go with the more advanced mountain bikes that may not work for those of you who are just now starting out or getting serious.


Ride
No matter how bumpy the terrain, your mountain bike should provide you with an enjoyable and comfortable bike that you will look forward to time and time again.
It's important how a bike rides because you want it to now only be comfortable, but be able to clear obstacles and go over them. Some of the things that make a mountain bike ride well are the suspension and the seat. Products with both rear and front suspension will ride better than those with just front suspension, but it will also be less responsive to the input power of your pedaling.
This is because the suspension can cause some of the momentum from your pedaling to go up as you pull on the handlebars instead of forward with your momentum. So if you plan on doing a lot of uphill pedaling you may want to consider a hardtail bike, which is one without rear suspension because it will allow you to climb the hills more efficiently.
Another feature that some bikes have that makes them ride nicely is a seat with suspension or springs. Most of the bikes on our list don't have this feature but if it appeals to you they can easily be purchased and installed at a local bike shop. Whatever it is you need, just make sure you are prioritizing to ensure you get a comfortable and enjoyable experience each and every time.


Value
The value is not just about the money or how much you have to spend on the mountain bike.
When we looked at value there are several things we took into consideration. While we did take into consideration the price each bike, to appease those of you who have strict budgets to adhere to, there is much more that went into our final decision when it came to the overall value that the bike provides you with.
Once we established the price of the bike, we considered all of the other factors mentioned here on our page. We took a look at the overall durability of the bike--how it's built, its design, how long does it really last in real life (we took a look at actual reviews and what real-life users had to say to get a better gauge of this).
We also took into consideration the bike's gear shifting capabilities and how well it will help riders maintain their form. We also considered whether or not the bike was compatible with additional accessories and whether or not you can switch out the seat for the one you prefer, how easy it is to replace the tires, and how compatible they are with bike repair stands.
In the end, the value of the bike truly depends on your own final verdict. We rated all of the bikes on our list to give a general reflection of how they compare to each other and rank them from "best" to "worst," but at the end of the day, you will need to take your own needs into consideration.
Don't just pick the bike at the number one spot because it is rated at the top of the list--but rather choose one that you feel is made to fit each and every one of your needs. Your bike should be tailored specifically to you and your needs--and no, this does not mean you have to go out and get yourself a custom made mountain bike.


Durability
We all want to invest in products that are made of high-quality materials and that are built to last--and mountain bikes are no different.
All of the bikes on our list are really durable, but some are designed to handle more than others--so make sure you get what will be able to hold up to your use.
These are called "mountain" bikes for a reason; they're meant to be used out of doors, going up and down mountains, over rocks and branches, and generally doing stuff that puts a lot of stress on the product and its components. This means it's really important to consider how durable a product is before you buy it.
Especially if you plan on riding your bike consistently you'll want to purchase one with a high level of durability. Some of the things that make a bike long-lasting or not are the quality of the frame and the components, and the level of quality in the construction. We looked at all of these things and scored each bike according to how long-lasting it is, as well as taking over a thousand user reviews into account.
When we took a look at how each of the mountain bikes we chose for our list really was, we made sure to take a look at tons of reviews from real-world users--because sometimes the best way to see how something holds up is to actually put it to the test of time. We encourage you to do the same if you are unsure about which mountain bike you should get for yourself.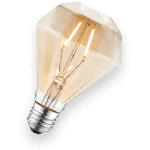 Form vs Function
Before picking out your mountain bike, take the time to figure out what you need. What we mean by this is not the features you want in your bike or what additional things you want from your bike, but rather what you need to stay comfortable and maintain proper form.
Riding on the road can take a toll on your body if you aren't comfortable and lose your form, and these two things are even harder to maintain on a mountain bike because of the terrain you are riding on.
So, make sure to figure out what you need in terms as support as well as whether or not you are riding for pleasure or training for your next event.
Add Ons
Whether you are a beginner or an expert--or if your riding for pleasure or to train for your next race or event--additional add ons can come in handy. If your budget allows, and if you actually need them, take a look at the different additional features each bike has to offer.
While some may not have anything extras, some do. You can get the option to customize certain parts of your bike and others may have more gear shifting options. While some may not come with the add ons, many are compatible with other accessories
So you can customize your bike pedals, get a more comfortable seat for you, and even upgrade your gear shifting system.
Be Kind To Your Behind
While some riders have buns of steel that can withstand some pretty uncomfortable seats, you may not be one of them! If there is one thing that can really ruin a perfectly good ride, it's a seat that feels like it is carved from stone. The good news here is that you have options. A quick and easy solution is to purchase a seat cover with padded cushions.
You can also purchase alternate seats that replace the seat that came with your bike at a reasonable price point.
Other Factors to Consider


Ease of Use
When buying a mountain bike online, it's important to consider assembly needs and tuning. This is because bikes are large and need to be disassembled while they are shipped. If you're uncomfortably assembling a bike on your own, it might be worth paying for assembly online or through a local bike shop.
It's important to assemble a mountain bike correctly for safety and performance reasons. Some of the bikes on this list are easier to assemble than others because of how they are designed. Make sure to carefully read through the instructions when you receive the bike before starting to assemble it.
Tuning is an important part of bike maintenance, which includes steps like cleaning the bike's chain and adjusting the brakes. When you buy a bike new from a store that's already assembled, this has most likely been done for you. After you assemble your bike, make sure you go through the tuning process. You can repeat this process every so often to keep your mountain bike in great shape.
Frequently Asked Questions
q:

What are the different types of mountain bikes?

a:

With so many types of bikes out there on the market, how do you know what is the best type for your needs? We broke down the different styles out there on the market and the pros and cons of each style.

All-Mountain: This style is big and bulky, and is pretty heavy and also referred to as Enduro. The beefy front suspension is designed for easy climbing up steep inclines, but it is not ideal for traveling downhills. This style is not ideal for beginners, and it is primarily used for those traveling on some pretty difficult uphill terrain.

Downhill: As the name suggests, this design is great for traveling downhill. These designs boast a full suspension for a comfortable ride, but they are not great for climbing uphill. They have big and bulky tires and are quite heavy.

Trail: If you are new to the game, a trail bike is your best option. While they don't excel in any particular area, they are very easy to ride and are super comfortable. It has a frame that provides a comfortable ride and has a super lightweight frame that makes it easier to walk up a hill or carry across a river.

Cross-Country: If you intend on covering a lot of ground, a cross-country design is your best option. It is designed to be a lot more durable and lightweight than all of the other models out there on the market. These are great options if you don't intend on scaling particularly difficult terrain, but you plan on covering a lot of ground.

Fat: These beefcakes are designed to be used on super difficult terrain such as sand or snow. They have super thick and treaded tires that can work through very difficult and muddy surfaces. If you intend to travel in all four seasons, this is the style you will want.
q:

How to ride a mountain bike?

a:

There are a few key differences to keep in mind when you are graduating from peaceful sidewalks to tough mountain trails. One of the biggest challenges that bikers face when heading off of the beaten path is changing gears as you navigate through terrain. Many experts suggest the newbies need to get into the habit of shifting gears as the terrain gets tougher to create new muscle memory habits.

Another important thing to keep in mind is how to position your body when braking. Be sure that you lightly pull on the brakes. A tug on the brake line is likely to send you over the handlebars! Shift your body backward and cock your heels over the back of the pedals to ensure that you stay in control of your ride.
q:

What's the weight limit?

a:

Most of the bikes on this list can accommodate riders up to 250 pounds. However, each bike is different so it's important to make sure the bike you buy can accommodate your weight. If you know you are on the heavier side, you will need to make sure to look at the specs provided by the manufacturer specifically.

While we tried to provide all of this information for you, we know some of you may be in between weights or may want to add additional gear to your bike or bring a pack with you--which may tip your weight to the edge. Regardless of your situation just make sure you consider how much you will weigh with all of your gear as well.
q:

What's the best size for my height?

a:

Not all bikes are comfortable for everyone. You want a bike that's comfortable in terms of seat height and frame height combined. Many bikes with size options list rider heights by size. It is important to note that most bikes are adjustable when it comes to height as well, so make sure to check the range of heights that it is compatible with.
q:

What's a hardtail?

a:

A hardtail bike is one where the suspension fork is located only in the front of a bike, the name hardtail referring to the less cushioned back end. Full suspension would be the other style often seen in mountain bikes, both ends of the bike having suspension instead of just the front.
q:

How to measure a mountain bike frame?

a:

Measuring your bicycle is super easy, but there are a few key points to keep in mind to ensure that you get accurate measurements. The first measurement is pretty hard to mess up. To measure the top tube (the bar runs along the top from the seat to the handlebars), simply measure the distance inside from the seat to the bars.

The next measurement is easy to mess up and leave you with a bike that is too tall. To measure the distance from the seat to the pedals, you don't actually start at the top of the seat. Seat measurements are taken by measuring the distance from the top of the top tube down to the middle of the pedals.
q:

How should I clean my mountain bike?

a:

One thing is for certain: your bike will get muddy and dusty. So, how can you keep your ride shining like new before you store it in a garage for the winter? Safely washing your ride is simple and just requires a little bit of time and patience.

We recommended investing in a stand to make sure that you can get into all of the nooks and crannies that make contact with the ground. If you don't have a stand, don't worry! It just means you will need to rotate your gear to get to all of the places that make contact with the ground.

First of all, we suggest taking a hose and washing caked-on mud and dust off of the surface and the tires. Then using a bucket with soapy water and a brush, get into all of the smaller nooks and crannies where dirt loves to collect. Once finished, rinse again and keep it in a well-ventilated area to dry completely.

Before you tuck it away in storage, be sure that you lubricate the chains and joints to prevent them from drying out when you tuck it away in the garage for the winter.
q:

Should I buy a mountain bike online?

a:

There are many reasons to buy a mountain bike online. First, it's likely to save you money. Second, some brands are only accessible online. If you have a local bike store, it's possible to see the bikes in person, though their selection will be limited by the retail space inside the store.

If you decide to get one of the best mountain bikes featured on our list of reviews just make sure you are getting something that works for you and your needs--because there is no single option that will work for everyone.
Subscribe to our newsletters