10 Best Mountain Bikes Tested and Reviewed
last updated
Oct 18, 2019
Whether you are new to mountain biking or are already a seasoned mountain biker, investing in one of the best mountain bikes is a must if you want to make sure you are enjoying yourself to the limit while also staying safe.
No matter where you are in terms of skill, there is a
mountain bike
on our list for absolutely everyone. These are currently the top picks of 2019, and we rated them all based on their overall style, features, ride, value, and durability.
If you are ready to upgrade your bike, start mountain biking, or take your performance to another level, then you have to check out our top picks featured below. So, scroll down to find the perfect
mountain bike
for you!
Good luck!
In a Hurry? The test winner after 9 hrs of research

Mongoose Dolomite
Why is it better?
Great frame
Good price for a fat tire bike
Comfortable, smooth ride
In a
Hurry? Editors choice:

Test Winner: Mongoose Dolomite

4
Researched Sources
1.2K
Reviews Considered
9
Hours Researching
16
Products Evaluated
Style
Features
Ride
Value
Durability
By Default
Our Favorite Mountain Bikes







Great frame
Good price for a fat tire bike
Comfortable, smooth ride
Quality of components don't match that of the frame
Mongoose is a well-known brand amongst Mountain Biking enthusiast. the Dolomite offers a wider tire for a bouncier and heavier ride as well as more stability for newbies.
The Mongoose Dolomite is like the "multi-tool" of mountain bikes and has some common sense safety features so you have a less chance of getting caught up while enjoying your ride, even if you're hitting sand or snow.
Read more
Style
Mongoose Dolomite is a fat-wheeled mountain bike that is stable even with eliminating front and rear suspension. Although geared for the mountains, it's fun design offers the versatility for beaches and snow alike. The fat wheel style of the Dolomite also proves to be a great design for heavier riders, securing a more gentle ride.
Features
Mongoose designed the Dolomite for ease of use and safety. The braking system is rear and front disk brakes to enhance stopping ability while the pedals are larger than standard versions for added comfort.
A 7-speed drive train is controlled by a convenient twist grip shifter, making changing gears exceptionally easy. Also, equipping it with a front fed chain sprocket helps prevent your pants or other objects getting caught in the rear while you are enjoying your ride.
Ride
Smooth and stable, this is how the Mongoose Dolomite Mountain Bike has been described by riders. Its fat tire design offers even the smoothest of rides for pretty much any type of rider.
The fact that it is able to adjust to softer terrain also makes it versatile for those that like to travel and explore.
Value
Mongoose Dolomite is a surprisingly low cost for what the bike offers in durability and longevity. There isn't much you are going to miss out on when investing in this mountain bike and the fact you can add to it, means you'll always have the opportunity to make it a more competitive ride year after year.
Durability
Mongoose is a world-renowned maker of bike frames and they did not slack on the Dolomite. The beauty behind the design is the ability to use their ultra light and ultra strong frame to rebuild it into the bike you want when you feel it is time to make some upgrades.







Great frame
Lifetime warranty
Good value
Chinese made
Larger users may experience bounce pedaling uphill
Lightweight and with fully loaded suspension, the Schwinn Protocol 1.0 is a beast of a mountain bike that sets up any novice or professional mountain biker with the quality they can depend on and can afford.
The Schwinn Protocol has impressive mobility and a decent gear range to assist in making sure you get the most out your mountain biking experience.
Read more
Style
Schwinn built the Protocol 1.0 to offer confidence to those that want to push themselves on the trails. Every ounce of design is for comfort, mobility, and style no matter your skill level.
It has 24 speeds, which gives you more control on the steepest of climbs and the suspension saves your body from more aggressive terrain. No matter your level of expertise, you will look like a pro on the Schwinn Protocol 1.0.
Features
Besides the Schwinn Protocol 1.0 having some serious front and rear suspension, keeping you floating on even the toughest terrains, they gave it some excellent braking power as well. Schwinn added a front disk break combined with a rear alloy V-brake and with their powers combined, you get a more solid, safe, and consistent braking.
We also mentioned earlier the 24-speed gear system. This is accompanied by Shimano trigger shifters and Altus rear derailleur, which gives the Schwinn protocol 1.0 smooth shifting at a wider range.
A huge bonus is the 26" alloy tire frames. They are light and strong and accent the even lighter aluminum dual suspension frame nicely. Put all this in one package and add some knobby and extra grippy tires, you have yourself a the pro-style looking mountain bike you're looking for.
Ride
Schwinn made sure to make their Protocol 1.0 well balanced. You will have ultimate mobility with a solid ride that won't leave you hanging mid-climb. Its alloy crank is smooth and strong while advancing the rider with ease.
Furthermore, due to the dual suspension we keep effortlessly mentioning, you won't need to your back adjusted after a good run. IT allows you to glide over some of the toughest trails with cloud-like comfort.
Value
We aren't sure, for the value, you are going to find a better deal. The features are loaded down on the Schwinn Protocol 1.0 mountain bike and it is priced well below average. You may actually feel like your stealing it. Either way, it is built so you to ride it like you did.
Durability
Alloy, aluminum, alloy… Need we say more. No rust and no fuss with this well thought out design. They kept it light while adding durability in some of the most used areas: crank, breaks, and tires.
Alloy is known for its durability and lightweight feel while being a better protector against the elements than steel. Moreover, the aluminum frame is a dream and keeps the bike light and strong, and like Alloy, it doesn't rust.
3

. Diamondback Sync'r Hardtail







Great for experienced riders
Really durable
Responsive brake system
Lightweight
Great stability for experienced riders
Expensive
Not for beginners
Not enough stability for those of you starting out
This is one of the more pricier options on our list, and also one tailored to those of you with more experience under your belt. Not only does this bike look great, but its effectiveness and efficiency is what put it on our list--so take a look at the full review to learn more about this bike, and figure out whether or not it is a good choice for you!
Read more
Style
This bike is designed for intermediate and experienced riders who have already developed good form and are able to maintain their stability on rugged terrain. Their off-road tires are designed to help you hit those hard to reach areas and the style is perfect for those of you who want to hit challenging trails or even training for your next event or race.
Features
This bike uses hydraulic disc brakes that makes the bike incredibly responsive and are also easy to control. Its aggressive design allows it let you perform to the best of your ability and reach much faster speed.
Ride
This bike is designed for really rugged terrain and is and is able to deal with a lot of obstacles. While it is definitely not for beginners--in fact, beginners will not be able to use this bike effectively and should not consider it as your first mountain bike--this bike is perfect for experience riders looking for a challenge.
Value
While it is one of the more pricey options, if you are an experienced rider you will love this one.
Durability
This bike features and ultra-durable hand built frame. It is designed to handle the roughest terrain, so it is definitely built to last as well.
4

. BEIOU Carbon Fiber 650B







Lightweight
30 Speed
Hardtail
Expensive
10 day wait time for shipping
The BEIOU Carbon Fiber 650B tops our list of the best mountain bikes. Despite being the most expensive mountain bike on this list, this model is one of the more popular options sold because of its large number of features and its lightweight design. Made from carbon fiber, the BEIOU Carbon Fiber 650B weighs less than 11 kg and is very sturdy.
Read more
Style
This model is available in white, red, black or a combination of white and red. Its trail style with a hardtail and front-only suspension. Combined, the style and the specs create a secure ride for trails, uneven terrain, or urban rides.
Features
This bike's air fork suspension makes for a smoother ride, though it is a hardtail without rear suspension. Its hidden disc brake system and 30-speed functionality are in demand among enthusiasts.
Ride
Many competitive level bikes are made from carbon fiber, so it's the perfect choice for an entry-level professional. It is available with 27.5-inch or 29-inch wheels.
Value
The BEIOU Carbon Fiber 650B Mountain Bike is the most expensive option on this top 10 list, largely because of its carbon fiber design. This is not the model for a beginner. However, considering its construction and list of features, this is a great option for someone who wants an advanced mountain bike but doesn't want to spend thousands of dollars for a competition level bike.
Durability
This mountain bike is constructed from carbon fiber, which makes it sturdy and lightweight, and durable.







Great customer service
Hardtail
Easy to assemble
Uncomfortable saddle
No kickstand
Not cheap
The Diamondback Bicycles Overdrive Hardtail Mountain Bike with 27.5" wheels is a hardtail mountain bike that provides riders with a lot of stability and traction while traveling on unstable terrain. It's a mid-range mountain bike that is popular with both beginning riders and seasoned enthusiasts.
Read more
Style
This model is a hardtail-style mountain bike created for the trails. The hardtail is made to offer precision handling and an efficient ride. It's available in a variety of bright colors, including red and lime green.
Features
Its coil spring fork suspension system means that you'll have a smooth ride and less fatigue. The Shimano 3/8 speed drivetrain enables you to have the tension you need to ride up steep hills and cruise down rocky paths.
Ride
The Diamondback Overdrive 27.5" uses mechanical disc brakes with 160 mm rotors that help improve stability and traction. It's available in four standard sizes, based on your height. It's an easy model to assemble, with only the wheels, seat, and pedals left to put together.
Value
In terms of value, this model stands somewhere in the middle. For the ease of assembly and access to a hardtail mountain bike with overdrive, it's an okay deal. Where Diamondback stands apart from the others is its dedicated customer service team known for trying to make any issue right.
Durability
This mountain bike was created to overcome rough terrain--so it was definitely designed to be durable and long-lasting as well!







Easy to assemble
Rides smooth, built with double suspension
Tires hold up well
Lightweight aluminum frame
Can be stored easily
21 speed with easy shifting
Brakes should be adjusted
Bad stock seat
The Merax Falcon is an option on this list for cyclists looking for a low cost mountain bike that would be either good for an introduction to mountain biking or as a low price base to invest in for more costly customized modifications. The Falcon is an affordable option for riders looking for a reliable bicycle.
Read more
Style
This Merax bicycle is only available in 26in, which is best suited for people between 5 ½ and 6 feet. The bikes max weight capacity is 330lbs.
Features
The Merax Falcon assembles easily and its front wheel remains removable for so that it be loaded up into a trunk or back seat when you want to take your Falcon to more remote riding spots. The Falcon has 21 speeds with a derailleur and shifter to make your ride a little easier.
Ride
The Falcon is a full suspension mountain bike, making it better for dealing with rougher terrain and leading to a smoother ride overall.
Value
The Falcon is a wholly good deal, solid features and a reliable build that make this Merax bike well worth its affordable price.
Durability
The frame of the Merax Falcon is designed with aluminum for a strong but lightweight build. The stock tires also reported as being of noteworthy durability, lasting through multiple long and challenging rides.







Affordable
Available in different sizes
Adjustable suspension
Very popular model
Must assemble after shipping
The 2018 Gravity FSX 1.0 Dual Full Suspension Mountain Bike is a popular option with many in-demand features that cycling enthusiasts love, such as a full suspension and a very lightweight frame that makes it easier to transport. It's easy to use a bike that's affordable. These factors make it a great option for beginning cyclists who want to start with a bike that works for most.
Read more
Style
This model is a cross country bike that's perfect for most occasions, whether on a trail or a city street. It's available in four different sizes, including 15", 17", 19", and 21". The 15" is perfect for petite women who may feel that other bikes are too large and cumbersome.
Features
The 2018 Gravity FSX offers dual suspensions that are completely adjustable, so you'll be able to ride with a suspension level that you like. The Shimano shifters are easy to use, even for beginners.
Ride
It disc brake system increases safety. The double wall rims enhance the feeling of security and stability while you're riding.
Value
Overall, this model offers a tremendous amount of value. It's in the low to mid-range of prices on this list. As a result, it's a solid model for beginners looking to invest in a mountain bike that will last as long as they need it to.
Durability
This mountain bike is constructed with an aluminum frame that's lightweight and durable.







Available in XS sizing
Designed for women
Affordable
Wide tires for stability
Not great for long distances
Most unisex bikes are designed for men's bodies. That's not the case with the Raleigh Eva 2. It's a mountain bike designed for women, with the appropriate dimensions and features. It's a good option for a moderate ride on light trails and urban terrain.
Read more
Style
This cross-country bike was designed for a woman's sensibilities. It's bright design and a saddle designed for women's bodies make it a popular choice for female riders. It's available in silver, blue, and black.
Features
Made for comfort, the Raleigh Eva 2 features a softer suspension fork, a comfortable saddle, and grips designed just for women. The Shimano Revo twist shifter offers 21 different speeds.
Ride
It comes with wide Kenda tires that help improve the stability of the bike, even on unstable terrain. It weighs just under 30 pounds.
Value
For a women's mountain bike, this is an affordable option. In fact, there aren't too many bicycles available for less than this with size options and a female first design.
Durability
This mountain bike is constructed from aluminum, so it's lightweight and pretty durable.







Cost-effective
Lightweight wheels and frame
Smooth ride
Easy to assemble
Supports up to 330 pounds
Only 21 speeds
Not great for very tall riders
The Merax Finiss 26" Aluminum 21 Speed Mountain Bike is a solid moderate option if you're looking for a mountain bike that's stylish and durable. It offers a well-balanced set of features, including 21-speed derailleurs. Plus, it's one of the most reviewed and popular bikes that you can buy.
Read more
Style
This mountain bike is a cross-country style. Its stylized wheels stand out among standard models. It is designed to offer easy assemble with a quick release pin, so you won't need tools to put it together.
Features
The Shimano 21-speed derailleurs and shifters provide a good degree of personalization for your riding style. Combined with magnesium alloy wheels, this mountain bike is easy to transport.
Ride
The Merax Finiss 26" Aluminum 21 Speed Mountain Bike offers a smooth ride because of it's advanced all-aluminum mechanical lockout suspension fork.
Value
When it comes to price, this mountain bike is a good low to mid-range choice. Although it's more expensive than some of the economic models, the lighter weight frame and suspension system make it a good choice if you plan to frequently travel on your bike.
Durability
This Merax Finiss is constructed from a heat treated aluminum frame that's durable and lightweight.
Affordable
Durable
Great stability
Front and Rear brakes
The Murtisol Hybrid bike is primarily a mountain bike, however, it can also be used on the road--hence the "hybrid" in its name. If you need something that can double as both, or if you like to cruise over to your favorite trails, then this is an excellent one to consider.
Read more
Style
This hybrid bike has a nice, stylish design that looks great and is also efficient. The seat's height is also adjustable, so it can fit most people--if you are really short just be sure to confirm that this will work for you.
Features
Not only does the bike have an adjustable seat, but also front and rear brakes for optimal stability, control, and responsiveness. Its wheels are wide, making them easy to control, which makes this a really stable bike.
Ride
If you want a smooth and stable ride, then this is the way to go. It will work for beginners looking to ease into a more technical bike later on--although this is a great leisure bike as well.
Value
This bike is incredibly affordable--one of the most affordable options out there. It is great for beginners and really versatile.
Durability
For the price, this bike is really durable. Its solid frame is made aluminum and provides great durability for long term use.
Criteria Used for Evaluation
Expert Interviews & Opinions
Most Important Criteria
(According to our experts opinion)
Experts Opinion
Editors Opinion
Users Opinion
By Default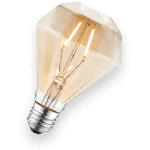 Form vs function
Before picking out your mountain bike, take the time to figure out what you need. What we mean by this is not the features you want in your bike or what additional things you want from your bike, but rather what you need to stay comfortable and maintain proper form.
Riding on the road can take a toll on your body if you aren't comfortable and lose your form, and these two things are even harder to maintain on a mountain bike because of the terrain you are riding on.
So, make sure to figure out what you need in terms as support as well as whether or not you are riding for pleasure or training for your next event.
Add ons
Whether you are a beginner or an expert--or if your riding for pleasure or to train for your next race or event--additional add ons can come in handy. If your budget allows, and if you actually need them, take a look at the different additional features each bike has to offer.
While some may not have anything extras, some do. You can get the option to customize certain parts of your bike and others may have more gear shifting options. While some may not come with the add ons, many are compatible with other accessories
So you can customize your bike pedals, get a more comfortable seat for you, and even upgrade your gear shifting system.
Other Factors to Consider


Bottom Line
The mountain bikes on this list aren't simply included because of their affordability or availability. There is an important set of metrics that we used when choosing the mountain bikes that made this list. As previously mentioned, these bikes on our list are geared toward enthusiasts and beginners, not professionals in competitions.
Each of the key factors used to create our list of the best mountain bikes is explained. That being said, there are some options on our list that will work well for those of you who are more experiences. At the end of the day, you need to consider what your needs are and why you are getting a bike. If you need a bike for leisure rides, then you don't need to invest in a competitive bike.
And, even if you do need a bike to train or for your events, you may still want a bike you can use for leisure activities--so you don't add any wear and tear. The bottom line when it comes to choosing the best mountain bike for you is to consider all of your needs, specifically. Your mountain bike should be comfortable enough to ride on rough terrains for extended periods of times.
It should allow you to keep your form and ensure you can ride effectively and efficiently, without burning out. Consider what type of gear shifting options you need and be honest about your skill level when sifting through all of the different bikes. Pick something durable and that fits your needs and you are guaranteed to love your bike for years to come, given that you take care of it.


Ease of Use
When buying a mountain bike online, it's important to consider assembly needs and tuning. This is because bikes are large and need to be disassembled while they are shipped. If you're uncomfortably assembling a bike on your own, it might be worth paying for assembly online or through a local bike shop.
It's important to assemble a mountain bike correctly for safety and performance reasons. Some of the bikes on this list are easier to assemble than others because of how they are designed. Make sure to carefully read through the instructions when you receive the bike before starting to assemble it.
Tuning is an important part of bike maintenance, which includes steps like cleaning the bike's chain and adjusting the brakes. When you buy a bike new from a store that's already assembled, this has most likely been done for you. After you assemble your bike, make sure you go through the tuning process. You can repeat this process every so often to keep your mountain bike in great shape.
Frequently Asked Questions
q:

What's the weight limit?

a:

Most of the bikes on this list can accommodate riders up to 250 pounds. However, each bike is different so it's important to make sure the bike you buy can accommodate your weight. If you know you are on the heavier side, you will need to make sure to look at the specs provided by the manufacturer specifically.

While we tried to provide all of this information for you, we know some of you may be in between weights or may want to add additional gear to your bike or bring a pack with you--which may tip your weight to the edge. Regardless of your situation just make sure you consider how much you will weigh with all of your gear as well.
q:

What's the best size for my height?

a:

Not all bikes are comfortable for everyone. You want a bike that's comfortable in terms of seat height and frame height combined. Many bikes with size options list rider heights by size. It is important to note that most bikes are adjustable when it comes to height as well, so make sure to check the range of heights that it is compatible with.
q:

What's a hardtail?

a:

A hardtail bike is one where the suspension fork is located only in the front of a bike, the name hardtail referring to the less cushioned back end. Full suspension would be the other style often seen in mountain bikes, both ends of the bike having suspension instead of just the front.
q:

What different types of bikes are there?

a:

There are several styles of mountain bike that all have varying levels of specialization. Cross county bikes are fairly middle of the road, so to speak, good for most things. Trail bikes are what you go to looking for stability. Enduro is about endurance and the ability to travel long distances. Lastly, downhill bikes are designed for steep terrain.

The bike that you decide to get solely depends on you and where you specifically like to ride. If you need something that is more versatile there are definitely options. However, the mountain bikes on our list of reviews are designed for technical terrains and riders who enjoy going off road with their bikes.
q:

Should I buy a mountain bike online?

a:

There are many reasons to buy a mountain bike online. First, it's likely to save you money. Second, some brands are only accessible online. If you have a local bike store, it's possible to see the bikes in person, though their selection will be limited by the retail space inside the store.

If you decide to get one of the best mountain bikes featured on our list of reviews just make sure you are getting something that works for you and your needs--because there is no single option that will work for everyone.
Subscribe to our newsletters