Best Nike Capri Leggings Reviewed in 2019
last updated
Oct 16, 2019
If you are on the hunt for the best Nike Capri leggings, then you have come to the right place! Here you will find our top-rated and fully researched and reviewed choices, along with their Pros & Cons and what to look for before making your purchase.
Just because summer is over doesn't mean we have to jump straight into
running pants
--and capris are the perfect option for the fall! And the best Nike Capri leggings will keep you cool and dry during these hot summer months while also providing the coverage and comfort you are looking for.
Below you will find the brand's best capris, which we rated and reviewed based on comfort, breathability, value, style, and weather resistance--so make sure to take a look at each of our reviews to find the perfect pair of Nike capris for you!
Happy shopping!
In a Hurry? The test winner after 11 hrs of research

Pro Hypercool
Why is it better?
Comfortable
Great fit
Really breathable
Lots of colors and patterns to choose from
Machine washable
In a
Hurry? Editors choice:

Test Winner: Pro Hypercool

4
Researched Sources
1.4k
Reviews Considered
11
Hours Researching
16
Products Evaluated
Comfort
Breathability
Value
Style
Weather Resistance
By Default
Our Favorite Picks
Comfortable
Great fit
Really breathable
Lots of colors and patterns to choose from
Machine washable
The Nike Pro Hypercool capris have earned our number one spot because of their comfort, breathability, and style. Not only do these capris look great, but they are also one of the most versatile options. You can wear these capris during your hot summer days and for your upcoming fall and winter workouts. Take a look at our review below to see if these are a good fit for you.
Read more
Comfort
These Nike capris are really comfortable thanks to the material they are made of—Polyester and Spandex. They also feature an elastic waistband which allows for a secure and comfortable fit that you will love while you work out.
Breathability
As the name suggests, these Nike capris will keep you nice and cool—so you can use these during the summer or in the fall. They feature Nike's HyperCool tech (hence the name) and mesh panels to ensure you get the breathability and ventilation you need to stay cool and dry.
Value
These capris are priced fairly for Nike, however, they are definitely pricey if you compare them to less expensive, off-brand clothing. Given how comfortable, stylish, and durable (did we mention they are machine washable?!) these leggings are it is safe to say they are worth every penny.
Style
If you want to look and feel great, you will absolutely love these leggings. They skim your body just right to slim you up and the mesh panels add a touch of style to them as well—so they aren't just functional. They are also available in lots of different colors and patterns to choose from—so you could get a different color for every day of the week if you wanted to.
Weather Resistance
These Nike capris are perfect for summer, fall, and mild winter weather. They are designed to keep you nice and cool because of the mesh panels—which is why you can use them when it is hot. And (if you are like me) you may still sweat even when the weather is cooler, so you will keep a comfortable temperature to prevent you from getting too hot or too cold.


Beautiful design
Tough durable material
Affordable to most
High breathability
May be too tight on the waist for some customers
Camo and specky designs are the new cool, and when Nike used the style on their Capri Leggings, they received an excellent response. The Nike Epic Lux capris are some of the brand's most popular--and have been for quite some time--so check them out and see if they are a must-have for you to incorporate in your running wardrobe.
Read more
Comfort
Spandex is a stretchable polyurethane fabric, and nylon is a form of a stretchable and firm synthetic polymer with a chemical bond that resembles protein-bound. These two produce extraordinarily comfortable and soft Body Dri-FIT fabric and Mesh Dri-FIT material as well while blended in a proper ratio.
Breathability
Nike has chosen the base material "Dri-FIT high-performance polyester fabric" which is well known for its perspiration and ventilation property. In addition to this, the back-of-knee insets and Mesh pocket bags which are the two newest additions to the Nike Capri Leggings range have been welcomed by the users the most.
Value
This product belongs to the apparent high range of training leggings Capri. You can at ease use it for professional athletic purposes too and considering that the product is no way overpriced.
Style
These highly rated camouflage leggings are both stylish to the modern crowd and have practical functionality for workout purposes.
Weather Resistance
The Nike Epic Lux capris leggings are a really versatile option that you can use in the summer and the fall. They will keep you cool and dry when it is hot out and in the fall it will make sure you don't get cold while you are out on your runs--no matter how far you go.







Comfortable
Secure fit
Versatile
Effectively wicks away sweat
Allows for a full range of motion
Can also be used as a base layer
Sizing runs small
Not for really cold weather
With the Nike Victory capris, you will have a comfortable, breathable, and durable piece of running gear. While they seem simple and functional, they also ensure you look and feel great—so if you want a quality pair of capris you can use for any type of workout, you will absolutely love everything these capris have to offer.
Read more
Comfort
Made of Polyester and Spandex material, these Nike capris are both comfortable and stretchy, so they always allow for a full range of motion. These capris also fitted, so you never have to worry about them moving around while you work out—but don't worry, they aren't too tight. They also land mid-calf, which is a favorite length for many, just be careful buying if you are short like me!
Their elastic waistband is also really comfortable and stays securely in place without digging anywhere or causing any chafing or blisters.
Breathability
One of the best features of these Nike capris is how breathable they are! They feature Nike's Dri-Fit tech that allows them to wick away moisture and sweat effectively, keeping you nice and dry while you run and workout.
Value
Surprisingly, these capris are actually pretty affordable—especially for Nike. However, it is important to note that some colors and patterns are way more expensive than others. If you don't mind the plainer colors, you can get away with a much lower cost. Overall, however, they are absolutely worth every penny given all the features they have to offer—and they are machine washable and incredibly du
Style
Incredibly stylish, you will have a ton of different colors and patterns to choose from with these leggings. They are sleek and tight, so you can show off your physique without sacrificing comfort no matter what type of workouts you engage in.
Weather Resistance
Because of their incredibly moisture-wicking capabilities and flexibility, the Nike Victory capris are incredibly versatile, and you can use them for all of your favorite workouts in the summer, fall, or winter weather!







Versatile
Comfortable
Breathable
Great fit
Dri-fit technology
Prevents chafing
Storage pocket
Adjustable waistband
The Power Essential Capris leggings from Nike are perfect for runners, weight lifters, CrossFit athletes, and casual workout enthusiasts alike. They provide optimal comfort and breathability and ensure you stay cool and dry during your workouts and runs.
Read more
Comfort
Power Essential Capris continue the great legacy of Nike and offer a quality workout legging that provides the support and comfort you want and needs. Whether you are hitting the gym or running the trails or at the track, these capris are perfect for any runner! Beginners will enjoy the comfortable fit they offer, and experienced runners will appreciate the support they provide from start to finish.
Breathability
These capris feature the state-of-the-art NIKE Power fabric made with Dri-FIT Technology to keep you dry and comfortable. The waistband of these pants is tilted up in back for a natural fit and enhanced coverage and better breathability. Power Training Capris are made of 88% Polyester/12% Spandex for moisture control.
Value
Depending on the sizes you choose these Nike Capri leggings are moat to high on the price range. The durability and comfortable fit you get makes them worth any price and makes the Power Essential Capris from Nike an excellent choice for any runner looking to add some more options to their running wardrobe.
Style
Available in lots of colors and pattern options, these Nike capris are really stylish and look great--you can literally pick a different color for every day of the week if you wanted too, that is how many options you have! They fit tightly and slim you up nice and tight.
Weather Resistance
As far as weather resistance goes, these capris are really versatile because you can wear them throughout the year--although if you live in areas where it is cold in the winter you won't be able to rely on these then.
The thinnest Capri of Nike
Awesome body fit with unmatched flexibility
Very lightweight
Quite affordable
The waistband area is a little bit small
Perhaps, simplicity is the boldest approach of confidence, and one of the best-known pieces of evidence is this Nike Pro Cool Training Capri. Yes. With this launch, Nike has proved that without any catchy design or eye-catching tailor cut, some real substantial design with some basic color options can snatch a top ranking position in consumer ranks.
Read more
Comfort
The imported, high quality comfortable "Dri-FIT fabric" of polyester blends, the signature material of Nike has consistently been found in the entire range of Nike Capri leggings, and this Pro Cool model is also no exception. The elastic closure and flat elastic waistband are the next things in the row of users' fav-list.
While the broad elastic closure and flat elastic waistband are far away from the typical excruciating waistbands, the top mesh panels behind the sweat-prone knee area help to keep the circular spot especially ventilated.
Breathability
I hope you haven't missed the utterance of comfortable "Dri-FIT fabric" of polyester blend in the 'comfort' section. This excellent material choice instantly absorbs all the sweat and bacteria produced during the workout session and therefore keeps you clean any hygienic.
Value
This Capri is in the moderate price range. In comparison with the overwhelming users' responses, it's a grab-or-gone product.
Style
Along with this, the base layer of "Body-skimming fit" works efficiently in sustaining the ventilation.
Weather Resistance
Similar to our number one pick, the Pro Cool Training capris by Nike are incredibly breathable and will keep you dry and cool--however, they are still versatile and you can use them during the summer and fall. And, if you live in the south, you can use them in the winter as well!







Little extra stretch thanks to the spandex
Thin but not see through
Waistband design helps them stay in place
Little on the pricey side for some runners
If you need a pair of leggings that are comfortable, durable, stylish, and affordable then you, need to check out Linear Rain Dri-fit Capri Leggings from Nike today!
Read more
Comfort
These leggings are designed to be comfortable and fit nice and snuggly, so they feel like another layer of skin. With a blend of polyester and spandex, the Linear Rain Dri-fit Capri Leggings are super comfortable and easy to wear for all of your running and workout needs.
Breathability
Thanks to the use of Dri-fit technology in the fabric, these Nike Capri leggings are super breathable and also have moisture-wicking properties that will keep you dry and cool during your runs. Its thinner design will also go a long way in keeping you cool and comfortable!
Value
While they may be a bit more expensive than another legging, you will find on the market these are decently priced you know you will get from Nike. And when you need a reliable pair of leggings to grab for your intense workouts and long-distance runs then few will compare to the Linear Rain Dri-fit Capri Leggings!
Style
These leggings are designed to fit well and will stay in place while you run thanks to the comfort control waistband and spandex infused material. You also get a stylish look thanks to the raindrop embellishments on one leg, giving these legging their namesake.
Weather Resistance
With Dri-fit technology, breathable materials, and moisture-wicking properties, the Linear Rain Dri-fit Capri Leggings are excellent choices for anyone looking for warm weather but are not the best choice for cooler weather runs and workouts where protection against cooler temperatures are needed.







Highly breathable
Durable material finish
Best price for a Nike gear
Perfectly adjusted compression
These Nike Capri leggings come highly rated this season! They provide the right fit, are made of Dri-fit material, and aren't see-through--and to top it all off, they come in lots of color and design options.
Read more
Comfort
These leggings provide the right amount of compression along with breathability. They will keep you cool and dry during your runs and ensure you have a full range of motion during your runs and workouts.
Breathability
Like in many other models, Dri-FIT technology is used here to keep you dry for the whole time.
Value
These pair of Nike Capri leggings come at an average price. However, some color and style options may be pricier.
Style
Available in tons of colors and patterns, you will love how stylish these capris are--so you will always look and feel great when you work out in them!
Weather Resistance
Versatile and flexible, these capris leggings are perfect for all types of workouts in any weather--even for the milder winter weather!
Extremely breathable and comfortable
Keeps you completely sweat free
Great fit
Quite affordable
Little short in size
Waist portion is too tight
With all the conventional features and some other as an additional boon, Nike Dri-Fit Essential Running Capri is just like the last extra scoop of ice-cream.
Read more
Comfort
Along with a good number of additional comforting features, the perfect blend of 92% of Polyester and 8% of Spandex produces the softest possible base Nike Dri-Fit material of any running Nike Capri leggings.
Breathability
Two prime things contribute to the unmatched moisture-wicking efficiency: the base Nike Dri-Fit material and the mesh back panel at the back of the knee. The Dri-Fit material instantly wicks the sweat and bacteria away while the mesh back panel at the end of the knee keeps the particular sweat prone spot extra ventilated.
Value
This athlete Capri does not fit into the moderately priced range but into the inexpensive range. Also, it does not compromise on value
Style
While these leggings aren't the most stylish or available in as many color options as other capris on our list, you will find there are a few options to choose from and that they look great on.
Weather Resistance
The zip pockets are minor additions that work as a lifesaver in keeping safe your small essentials. Next, there is the adjustable elastic band which stands for Nike's uniqueness. This waistband provides you with the perfect snug fit according to your waist structure.
Quite affordable
Perfect breathability
Made of a high-quality material, hence durable
Has an elastic broad waistband
Some complain that the size is too small
What to see and what to not! To see the varied range of pigments or to get amazed by its transcending features? Nike pro training Capri can seriously push you to this dilemma.
Read more
Comfort
With imported breathable Dri-FIT material, i.e., the perfect blend of 80% of Polyester and 20% spandex, the Capri does not leave us with any doubt regarding it being super comfortable and lightweight. We all know that a prime portion of comfort depends on the waistband.
Breathability
It is achieved through the breathable Dri-FIT 80% of Polyester and 20% spandex material. Besides being extremely comfortable, this material is well known for its moisture-wicking properties. This material instantly absorbs all the sweat and bacteria produced during a workout session and therefore keeps you clean and hygienic.
Value
These come in the most pocket-friendly manner. Therefore, you need not worry a pinch regarding the cost. Its cost is less than you may think it to be considering they are a Nike product. Check them out!
Style
Keeping that concern into consideration, Nike has introduced the broad elastic waistband which eliminates any chance of pinching or discomfort while wearing. Next, another feature that deserves appreciation is the tight yet snug fit from the hip to the hem area that helps in easy layering.
Weather Resistance
These are great for all-weather--summer, fall, and winter--although in the winter they are much better as a base layer if you will be working out or running outside.



High waisted
Versatile
Prevents chafing
Secure fit
Dri-fit material
Moisture wicking
Some users don't like that they are high waisted
The Gym Vintage Capris are a comfortable option for runners who want the comfort and warmth of pants without the restrictive nature of tighter fitting legging.
Read more
Comfort
These Nike Capri leggings offer comfort fit around the waistband and cuffs at the bottoms to keep everything secure and in place, no matter how much you are moving around. The rest of the fit is looser to give you room to easily bend and twist and jump as you need for your workout routine, all while staying super comfortable.
Breathability
The Gym Vintage Capris from Nike are available in several colors, each one featuring moisture-wicking properties and a cool and comfortable cotton-blend designed to enhance comfort and wearability. You will stay cool and comfortable wherever your workouts take you with these capris.
Value
They are affordable, comfortable, durable, and versatile which makes them perfect for beginning runners and pros looking for a more casual fit and style.
Style
The Gym Vintage Capris can vary in price from moderate to high depending on the size and style you choose.
Weather Resistance
They make a great piece to have as part of any rung gear wardrobe and are made to hold up well to the wear and tear of athletic use. The leggings are an excellent investment for any runner out there.
Criteria Used for Evaluation


Comfort
Your Nike Capri leggings should keep you comfortable as far as temperature is concerned – they shouldn't make you too hot or cold. Part of the benefit of wearing leggings is that they are multi-seasonal, so they should act as such.
Running uses your legs more than any other body part, so your lower body generates the most energy and thus the most heat. This means that even in colder temperatures your legs may warm up quickly while out on the run. Capri Leggings are great because they give you just the right amount of coverage for cooler temperatures (ideal for 40, 50, 60 degree F temperatures) while also remaining breathable.
Breathability allows you to wear the best Nike Capri leggings in warmer temperatures and while remaining comfortable–in temperatures in the 70s and even into the lower 80s). They cover a lot of skin while also conducting airflow to your legs. Nike's leggings span a wide range of thickness and thinness, so it is good to know what weather you will likely be running or exercising in when you wear them.
There are thicker options, specifically designed for keeping you warm in cooler temperatures and there other excellent options for keeping you cool in the heat. If you are strictly a gym rat, then either option (of thick or thin) will keep you comfortable -though we would still advise you to lean more towards the "cooler" models.
A good pair of Nike Capri Leggings is not overly constricting either. However, they should still offer compression technology that keeps your lower body supported and stabilized. The leggings on our list are not so tight that they make it difficult to move efficiently, nor are they restrictive to the point that muscle reactant time and blood flow are limited.
A big complaint from runners about wearing Capri or full-length leggings while running is that they snug your legs and leg muscles so firmly that it takes more significant effort to contract these muscles while you are running, making it feel like you have to work harder. Luckily, Nike's leggings and similar products do not make you feel suffocated!
On the other hand, they should not be too loose either. A proper form is part of the reason why you buy leggings (as opposed to pants or shorts) in the first place so that you can avoid excess fabric flopping around and get caught in the wind, slowing you down. The texture and material that the capris are made from makes a huge difference in comfort levels.
Cotton is comfortable, but it is an inferior choice. As far as workout attire is concerned, polyester blends are the go-to. Nylon and Spandex are other materials that the leggings on our list are made out of, and the more expensive, higher-end versions of Nike leggings feature a unique Mesh Dr-Fit blend of materials that is a blend of polyester and spandex (usually a blend of 80% polyester, 20% spandex).
Another aspect of comfort to consider is the waistband and how it fits. It should be elastic and stretchy enough to fit your midsection but not overly constricting or tight that it leaves marks on your skin. It should be loose enough to move with you as breath (or pant or gasp for air following a killer speed interval!).
Some women find that the waistbands on most legging are so tight and poorly designed that they end up leaving red marks or chafe the skin. Capris made out of mostly polyester blends will help keep chafing at bay, but the right amount of elasticity of the waistband is key to making sure you don't go home with uncomfortable chafing and chapped skin around your waist.
However, think twice before you pull out the drawstring of your waistband altogether because spandex does not always stay up on its own. For some runners, the waistband drawstring might be annoying for various reasons, and you might be tempted to say good riddance, especially if it's just too long.
However, in the case of tights, (because they do not have the same kind of sturdy elastic waistband that, say, a pair of running shorts might have) if you pull the string out completely, you run the risk of them falling! Be smart, and if the length does annoy you too much, stick to trimming it.
Comfort does not just mean physical support though. You should be mentally comfortable (and event confident and proud!) when you are sporting your pair of Nike Capri leggings. You should feel warm in the style, color, and design you choose, and you should have enough options to suit your preferences.
Do you like to be a ninja runner, decked out in all black? Or do you prefer colors, patterns, textures, etc.? You should also be comfortable and confident about the fit. You already know they are going to be tight since they are leggings, but that does not mean they have to be unflattering.
High waisted leggings, like many of the options on our list, not only keep everything tucked in and help you avoid unnecessarily, erm, jiggling, but they also prevent the muffin top that leaves many of us so self-conscious while we are working out. Finally, you should be able to rely on the security that your leggings are not see-through.
Many brands – even the top running brands – make the mistake of making their products too thin so that they are see-through in bright light and when you start to sweat. A rule of thumb for avoiding this is to stick with darker colors and all blacks; but for those of us who prefer to stand out with colors and patterns, be wary about the thinness of the fabric in whichever leggings you choose.


Breathability
Breathability is key when it comes to all running gear, so make sure your Nike Capris leggings keep you nice and dry while you are running or working out in them.
When it comes to moisture-wicking technology, Nike is notorious for being one of the best companies to manufacture quality products that keep sweat from pooling and gathering in your clothes. The secret is their Nike Dri-Fit material, which is used throughout their various product lines and can be found in the majority of the Nike Capri Leggings featured on our list.
The Dri-Fit content is pretty magical – not only is it extremely effective at wicking moisture, but it is virtually instantaneous and immediately wicks sweat and water. You will probably be wearing these leggings for a wide variety of activities, so you want them to be able to endure even the sweatiest work out sessions that you put them through.
They need to be able to wick moisture to keep bacteria at bay and to help you avoid any unnecessary and unpleasant stenches that tend to linger after your run. Some of the leggings on our list – particularly the Nike Pro Cool Training leggings and the Nike Clash Epic Lux leggings- feature meshes circles behind the knees to add additional breathability and moisture-wicking to help keep you ventilated.
Moisture-wicking is also an important feature to have in your Capri Leggings if you intend to wear them to the store, while out running errands, when you are picking up the kids from soccer practice, etc. If you want to be able to do anything in public immediately following your run or workout, you will benefit from the advanced moisture-wicking technology that Nike has to offer.
Moisture wicking material is also essential because it helps keep chafing to a minimum, if not getting rid of it altogether. Along with seams that are stitched flat so that they do not uncomfortably rub against your skin and an elastic waistband that is not overly tight and constrictive, will ensure that you do not chafe but remain comfortable and pain-free.


Value
We know your budget is essential to you, and not everyone has a ton of cash to throw at running clothes.
Even though running can be one of the cheapest sports, it can easily be one of the most expensive if you allow yourself to go crazy and get the best of the best in workout gadgets, shoes, and attire (on top of increasing race entry fees and travel fees!). When we considered the cost of the leggings, we certainly paid attention to monetary cost, but you will also find here an explanation of the total value.
From a monetary standpoint, most of the Nike Capri Leggings on our list range from $45 to $60 with the more expensive ones getting closer to $75. As far as comparisons to Capri leggings sold by other major running brands though, Nike products tend to be equal and even lower (than brands like Under Armour, Brooks, Asics, Oiselle, Lululemon, Reebok, Oiselle, etc.).
However, when compared to some department store brands, Nike products are more expensive but also much better quality. The first component of the value that we focused on was whether or not the leggings we were testing were transitional. It refers to how well they can transition between tasks.
For instance, we have chosen leggings that work well not only for your workout but can stylishly and practically transition well to other tasks, errands, etc., without leaving stinky bacteria lingering around that will make them smell bad. You should be able to wear them comfortably around town or while doing tasks other than running or exercising and still feel comfortable and stylish.
Transitionality can also refer to wardrobe transitionality, and the ability to wear them with multiple pieces of clothing. Most of the Nike Capri Leggings on our list come in a variety of prints, patterns, and colors and so can easily be paired with solids or patterns, depending on what you already have hanging in your closet.
Plus, leggings are super easy to dress up or dress down, depending on what you pair them with. The second value of the component we considered was how long they typically last before you need to replace them. Nike products are known and sold all over the world because they are known for producing such long-lasting, quality products that endure years of wear and tear.
How much, how often you wear them and what activities you are doing in them is going to factor into determining how long they last, but for most runners and even intense gym rats and marathon trainers, all models and types Nike Capri leggings will last you multiple training seasons/ Another component of the value we asked when reviewing the Capri leggings: can you wear them through multiple seasons?
For the most part, Capri leggings are a valuable piece of clothing to have in your running wardrobe because they can be comfortably worn outside, out in the elements, (snow, ice, rain, etc.) and various hot and cold conditions throughout multiple seasons. Nike does a great job of creating Capri leggings that can be worn in all kinds of weather, enduring a range of temperature both inside and outside the gym.
Finally, a good pair of Nike Capri Leggings will be comfortable to take care of. When reviewing the leggings on our list, we asked questions like:
Can you throw them into the wash easily with the rest of your dirty, smelly gym clothes?
Can you keep them clean easily without having to take extra measures to make sure they get clean or follow specific cleaning instructions?
For the most part, Nike's leggings are super easy to take care of – throw them in the wash with any of your other soiled clothes and they will get clean and look good as new after just one wash. The added beauty of ventilation and Nike's Dri-Fit material that wicks sweat is that it also helps keep the leggings cleaner, fewer bacteria-filled, less stinky, and ultimately more hygienic.


Style
There's nothing wrong with looking great while you work out--and our top Nike picks definitely deliver when it comes to style.
If you are one of those runners who will only ever be spotted wearing wear black on black or if you tend to stick to simple neutral colors and tones for your workout attire. The majority of the options on our list will work just fine for you because almost all the models of Nike Capri leggings come in solid black (or neutral tones like grays and dark blues).
However, you might be that spunky chick who loves to be seen and get a little attention in the gym or on the road, so your wardrobe consists mostly of vibrant colors and patterns. From a practical standpoint, you might have to run early in the morning or late in the evening, and so need colorful and bright running gear for safety purposes.
If that is the case, our list has some fantastic options for patterned, funky, and fun prints and colors. We made sure to keep all your style needs and preferences in mind so don't worry, there is something on our list for everyone--just make sure to keep your needs and preferences as your priority so you get something that looks and feels great.


Weather Resistance
A lot of the leggings on our list are really versatile when it comes to weather resistance and when you can use them--so you have a lot of options you can literally use year-round.
Knowing exactly when you will be wearing your Nike Capri Leggings will help you to choose the best pair for your needs. Like we mentioned earlier, Capri leggings are a great buy because they are so versatile, and can primarily be worn in any weather (except extremes). It means they are a great option to wear season to season.
However, there ARE specific models of Nike Capri leggings that were explicitly designed with keeping you cool or warm in mind, so consider that when you choose a pair. Also, the leggings on our list feature excellent moisture-wicking technology, making them a suitable option for rainy or wetter runs.
All in all, just make sure to take a close look at the materials each of the capris leggings are made of and keep in mind that you can absolutely use most of these as a nice base layer when the weather gets really cold and frigid. Consider where you live and whether you work out inside or outside because that could help you make your decision a lot easier.
Expert Interviews & Opinions
Most Important Criteria
(According to our experts opinion)
Experts Opinion
Editors Opinion
Users Opinion
By Default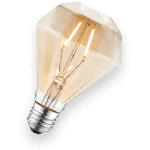 Style over comfort? Think wisely.
While shopping for leggings we have one thing in our head, style. Leggings are tight and flexible so thinking about comfort and breathability before you settle on that cute pair is important.
Always Read Those Reviews!
When purchasing capris, don't forget to always read those reviews, even if it's a name brand. The reason being, those consumers may be able to provide some valuable insights regarding sizing, cleaning, durability, color quality, and so much more!
Don't lose out on this opportunity to learn a bit more about the product.
No need to break the bank!
Buying the most expensive pair might seem like the smart choice, its not always the right choice. You can find every element in a regular price of workout capris i.e. comfortablitiy, material, durability. More often then not your just paying for the brand.
Take care
It is important that you take care of your leggings so that they last as long as you want to use them. Even the best-made pair of leggings will not last if you do not take care of them properly.
You invest hard-earned money into your running gear so make sure you do your part and help them last as long as possible by following care labels and being smart with how you wear, clean, use, and store your leggings day in and day out!
Other Factors to Consider


Accessories
If you typically wear a belt, armband, or even a backpack to carry your stuff while out on runs, then this does not necessarily apply to you. However, if you rely on pocket space in your pants to stick your essentials (keys, fuel, cash, phone, mP3 player, etc.), then that will help you decide which Capri leggings are best for you.
Because leggings naturally sit so tight and fit against your legs so snugly, they will have less room for lots of pocket space than, say, bulkier shorts or pants. However, most Nike legging products come with small, concealed pockets (sometimes multiple pockets on the back right above the rear as well as running down the sides of the legs and inside the waistband)/
These can easily fit a car or house key, one or two gels or Honey Stinger Waffle packets, and even a standard-sized smartphone. These pockets are super convenient for those of you who like to bring your phone, keys, id, etc with you but want to stay hands-free--they are life-changing for runners everywhere!
Frequently Asked Questions
q:

How much will these leggings cost me?

a:

If you purchase your Capri leggings from one of the more expensive, well-known running brands like Brooks or Oiselle, (or from brands like Lululemon and Lole), you will likely pay $100 or more. Fortunately, Nike is a much more reasonably priced brand. Most of their Capri leggings cost around $50 to $60, but you can often find them marked down, and they run great sales throughout the year.
q:

What sizes do these leggings come in? Are they "true to size"?

a:

All the leggings on our list run the typical size ranges of XS, S, M, L, and XL. However, Nike also sells many of its products, including several models of their Capri leggings, in plus sizes of 1X, 2X, and 3X. And reviewers say all their models fit true to size. The only negative feedback ever given about the fit was that the elastic waistband might be a little tight for some folks.
q:

Why choose leggings over shorts or looser pants?

a:

The main distinction between leggings and shorts and looser fitting pants how tight, and snug leggings fit. But what exactly is the advantage of this? Besides keeping you more aerodynamic and less likely to catch the wind and be slowed down, the compression component of tight-fitting leggings allows for increased blood flow to your muscles during your run.

This will help activate them, helping your fast-twitch muscle fibers to fire off more quickly, speed up recovery time, and ultimately reduce the risk of injury.
q:

How do I take care of my Nike capri leggings? How do I wash them?

a:

First and foremost, always check the garment tag inside your Capri leggings for exact directions for washing, drying, and general care instructions. But for the most part, you will be found if you stick to Nike's recommendations of machine washing their Dri-Fit garments inside out in cold water with like colors, and use powdered detergents instead of liquids.

They also suggest letting the capris air dry or dry on low heat because higher heat from your dryer will reduce the effectiveness of the moisture wicking Dri-Fit technology. They also warn against using any bleach, fabric softeners, or dryer sheets and never to dry clean. Finally, if you have to iron them, always use the cool setting on your iron so that you do not damage the Nike logos.
q:

How many pairs do I need to have? Is one enough?

a:

While you can get by with one good pair of Nike leggings, you can benefit from more than one. By having more than one pair of leggings, you can make sure you have pants clean and ready to go when you need them. It will also allow you to spread the wear and tear over multiple pairs, so no one wears out or fades too quickly.
q:

Does the color of my Nike Capri Leggings really matter?

a:

In the grand scheme of things regarding how your leggings hold up and how they feel, color won't make much of a difference. However, colors are worth considering. Bright colors help you stand out more which means drivers and other pedestrians are more likely to see you in low light conditions.

Colors can also help you express your unique style and flair with some bright color accents for your running gear collection--and you definitely get that with Nike Capri Leggings.
Subscribe to our newsletters