Best Noise-Canceling Headphones Reviewed
last updated:
Aug 09, 2020
Finding the best noise-canceling headphones can be a difficult feat—after all, there are literally hundreds of options out there nowadays!
Whether you are a student, love to travel, or simply can not handle the noise and need to tune out sometimes, you will find that a pair of these headphones will do just the trick! The best noise-canceling
headphones
are really comfortable—so comfortable you can doze off in them even when you travel—and are easy to use, lightweight and reliable. If you are tired of dealing with noise and want to tune out then you should definitely consider investing in a pair of these headphones.
Take a look at our list of the best noise-canceling
headphones
below to learn more!
In a Hurry? The test winner after 11 hrs of research

Bose QuietComfort
Why is it better?
Ideal for travel, work, and other situations
Comfortable to wear all day long
Allows users to control calls on Apple devices
Ear cups rotate to achieve a fine-tuned fit
In a
Hurry? Editors choice:

Test Winner: Bose QuietComfort

3
Researched Sources
1.5K
Reviews Considered
11
Hours Researching
16
Products Evaluated
Use
Application
Comfort
Durability
Sound Quality
By Default
11 Best Noise Canceling Headphones
Criteria Used for Evaluation


Use
Make sure you take the time to think about how you want and need to use your noise-canceling headphones to ensure you find the right ones.
Sometimes all we want is tune into our own world and leave the rest behind. Fortunately, there is a way to lock out the whole world and listen to soul-feeding music that can make you a better person.
If you want to watch a recently released movie or listen to your motivational audiobook and podcast without constant distractions from the world outside, you should invest in cutting-edge technology noise-canceling headphones that will give you the superior audio performance and the sound blocking ability you are looking for.


Effectiveness
When it comes to noise-canceling headphones, their effectiveness comes down to how they work as well as sound quality.
Unpleasant sounds can take a toll on you and make you lose your mind. Luckily, there is a way to block all these unpleasant voices and focus only on what you want to hear. There are various headsets to help you completely tune out any unwanted audio from your world, allowing you to focus on soft music that helps you calm your nerves, even if it is short enough to last you the entire duration of the flight.
Manufacturers of these gadgets have been using improved technologies to make better, superior products, and this has led to the overwhelming number of new noise-canceling headphones on the market. Active noise canceling designs work to drown out background noise before it hits your ear. Also, designs in the frame of the ear cuff also help to drown out noise as well.


Comfort
While performance is important, they also need to feel light and comfortable as well.
How you feel when you put them on or after you remove them will determine whether you will enjoy wearing them. Some feel fine when worn but can leave the ears hurting after they are taken off. When shopping for your ideal headset, you should consider how it feels when you put them on or remove them after listening to music.
The level of comfort is largely based on the material used to make the gadget and the design of the headset. How they sound will greatly determine whether you would enjoy using them or not. It is worth noting that the quality of sound varies from one brand to another. However, do take your time to choose noise-canceling headphones that will deliver the sound quality you are looking for.


Durability
Durability is essential to finding the right noise-canceling headphones for your needs, especially if you use them for work or on a regular basis.
Most noise-canceling headphones do not last and become broken or dysfunctional after a while. This is perhaps why most people buy new ones often. If you are going to invest a lot of money in a product, you have to be sure it will serve you for longer.
Durability is a very important factor that largely depends on the material used. If the product feels cheap, then there is a good chance it is. To get your money's worth, take your time to select a high-quality product that will deliver high performance and outlast most other cheaper options on the market. You might also want to check whether it has a warranty in place to guarantee quality.


Sound Quality
When you use these noise-canceling headphones to listen to music, you want that music to sound great!
Noise-canceling headphones sample the loud sound nearby and choose to play an inverted version in the listener's ears, thereby blocking out all the noise in the immediate surroundings. They tend to be very effective at doing this, but the most obvious downside is that they can be a little more expensive than other variations. This is a very important factor to consider when shopping for these items.
In the same regard, they tend to consume more power than other variations, and this means you will need batteries for them. Fortunately, they tend to have long-lasting batteries to take you through the whole period of flying. However, full-size ones are better than the earpad option when it comes to blocking out the unnecessary sound.
On the other hand, sound isolation, which is often confused with the former, works by blocking the noise outside by erecting a physical seal around the ears to ensure the music remains in whereas the ambient noise stays outside. While they might not be as effective as the former, their battery consumption is often low. In fact, they don't require a battery to function.
Expert Interviews & Opinions
Most Important Criteria
(According to our experts opinion)
Experts Opinion
Editors Opinion
Users Opinion
By Default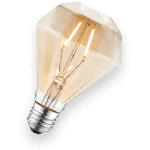 Always Be Aware
We know how tempting it can be to use your noise-canceling headphones while on a run or for outdoor exercise, but always keep your surroundings in mind. Cars and other people can creep up on you quickly if you're zoned out and not paying attention. If you can, turn off the ANC feature and leave the volume low enough so that you can still hear your surroundings.
Don't Listen Too Loud
The sound quality on these noise-canceling headphones is outstanding and it can be tempting to use them to listen to music really loudly. But repeatedly listening to loud music can permanently damage your hearing. You can still rock out, but keep it at a reasonable volume!
Active Noise Canceling
ANC devices aren't exactly new technology. It was initially invented in the 1950s and primarily used by airplane pilots. It wasn't until the late 1980s that this tech was used in headphones to use recreationally.
Other Factors to Consider


Ease of Use
Wired vs Wireless
This feature is rather self-explanatory. Wired models have been very popular for a long time until wireless technology came and took the world of electronic and technology gadgets by storm. The most notable and obvious difference between the two is that one has cables while the other is cable-free.
Wireless headsets let you roam around freely without worrying about where your cables and wired getting entangled somewhere. The wireless option lets you connect with other devices wirelessly via Bluetooth technology. Listening to music wirelessly via Bluetooth provides the freedom to move around the airplane without worrying about where the wires might get stuck. With wireless music streaming, you can play, pause, rewind, and even skip music without touching your smartphone, iPad, or iPod, as these buttons are built-in.
Sometimes you have to swap out batteries as often as possible to continue enjoying your music or receiving your calls via the headset. Perhaps the most overlooked difference between the two is that the sound quality of wireless is never as good as that of wired headsets. Note that if you were to get the wired option of the same headphone it would be of better sound quality. In addition, just as with other wireless gadgets such as cordless phones, these noise-canceling headphones do experience interference, which could affect the sound quality.


Advanced Features
Ear Pad vs Full Ear
In most cases, sound leaks both ways, allowing those sitting nearby to hear music from the device whereas the user gets to hear some of the sounding coming from the surrounding environment. The upside is that they are very comfortable to wear because they rest on the outside of the listener's ear. You can use them to listen to music for an extended period of time without getting your earshot. They also produce good quality sound and can be great for running, jogging, and exercising in general because you remain aware of what goes on in your immediate surroundings.
The downside of that their situational awareness feature makes them less ideal to use in a noisy environment. They are not great at canceling the outside noise and you wouldn't want to be using them in a very quiet environment like the library because you might interfere with other people. These open models do not also offer as much bass as closed models, as they do not cover the whole ear. If you want a portable, on-the-go option then you should probably consider the earpad option.
On the other hand, full-size models are very much similar to ear pads, except that they cover the entire ear, thanks to the large ear cups. The most notable feature is the large size ear cups that wrap the entire ear in a cup to provide an enhanced listening experience. These noise-canceling headphones can be a great choice if you are looking for great bass response, enhanced clarity, and effective isolation from the nearby environment. They are also extra padded for extra comfort on the head of the user.
The downside, however, is that they often have a portability issue because of their unusually large size. You have to trade in portability for extra comfort, bass, and efficient sound cancellation. This large size can be uncomfortable for some people, especially athletes with larger heads because the extra padding can press hard against the head and ears. Over time, they make the earshot and make it very uncomfortable to listen to music over a long period of time.
Frequently Asked Questions
q:

What are the best noise-canceling headphones?

a:

With technological advancement and advanced manufacturing practices, manufacturers have improved their product design and production. However, this has led to an overwhelming increase in the number of products on the market, which can get a little confusing for the consumer.

A good headset should be able to achieve the object for which it was designed. It should also be comfortable to wear, with a snug fit design to lock the music in and lock the surrounding sound out.

The sound produced should also be of high quality to enable you to listen to music for longer without getting irritated in your ears. Noise-canceling headphones should also be durable to last long enough to give you a good return on your investment.
q:

What are active noise-canceling headphones?

a:

These headphones are also referred to as ANC headphones, and they are where annoying background noise comes to die. These designs are equipped with tiny microphones on the outside of the headphone that picks up any outside noise and cancels it out before it even has a chance to enter your ear canal. They also utilize a high-pitched frequency that also distracts your ear from noise as well.

If you want something that goes above and beyond simply muffling the entire outside of your ear to prevent unwanted noises, opt for a brand that uses active noise canceling. It often costs a little bit more, but it is well worth it!
q:

How do noise-canceling headphones work?

a:

There are a few ways that different designs work to drown outside noise. Many of the affordable brands design their ear cuffs to completely cup over your ears to prevent outside noise from penetrating the surface. This design is affordable, but not as effective as most.

Higher-end brands utilize a high pitched frequency that constantly plays in the background, even when you are listening to music. This background noise will not distract you from your music and will drown out background noise. Some users even place these over their ears without listening to music to get a little peace and quiet in a busy and noisy space.
q:

Noise cancelling headphones vs noise isolating headphones?

a:

Both of these are designed to block out unwanted sound and help you focus on the music you want to listen to. However, there are important differences between the two. First, noise isolation uses physical means to block the sound.

They create a physical barrier or an effective seal between the gadget and the ear. They take advantage of the snug fit design to block out the unwanted sound from the outside, thanks to the thickly padded cups.

On the other hand, sound cancellation involves audio processing through active sound control, which makes them consume more battery. The mic detects unwanted sound, such as a roaring airplane engine sound, and sends waves or frequencies that are completely opposite to the annoying sound to cancel the other, which generally results in silence. Perhaps this is where they get their name from. This allows the user to travel in peace.
q:

How much does a good pair of noise-canceling headphones cost?

a:

The cost of these gadgets largely depends on the manufacturer and product features. With enhanced technology, manufacturers have been able to produce superior products for less. As a result, headsets have increasingly become more affordable these days. The prices vary widely from a few dollars to a couple of hundred dollars.

However, you should not blow your entire life savings on a pair of headphones. You should always have a reasonable budget to determine how much to spend on sound technology devices. Also, do your research carefully to ensure you pick quality noise-canceling headphones for the best price.
q:

Where can I find reliable noise-canceling headphones?

a:

If you have time, you can visit a physical store near you. Some of them include departmental and chain stores. In fact, you can physically try them on to determine the suitability of each pair. However, if you don't have the time, you can log onto your computer and visit a top e-commerce website to place your order.

The product description page often contains sufficient information to help you make informed decisions, but you need to do a little extra research to be able to pick the right noise-canceling headphones.
Subscribe to our newsletters