Best Noise-Canceling Headphones Reviewed
last updated
May 29, 2019
Finding the best noise-canceling headphones can be a difficult feat—after all, there are literally hundreds of options out there nowadays!
Whether you are a student, love to travel, or simply can not handle the noise and need to tune out sometimes, you will find that a pair of these headphones will do just the trick! The best noise-canceling
headphones
are really comfortable—so comfortable you can doze off in them even when you travel—and are easy to use, lightweight and reliable. If you are tired of dealing with noise and want to tune out then you should definitely consider investing in a pair of these headphones.
Take a look at our list of the best noise-canceling
headphones
below to learn more!
In a Hurry? The test winner after 11 hrs of research

Bose QuietComfort
Why is it better?
Ideal for travel, work, and other situations
Comfortable to wear all day long
Allows users to control calls on Apple devices
Ear cups rotate to achieve a fine-tuned fit
In a
Hurry? Editors choice:

Test Winner: Bose QuietComfort

3
Researched Sources
1.5K
Reviews Considered
11
Hours Researching
16
Products Evaluated
Use
Application
Comfort
Durability
Sound Quality
By Default
10 Best Noise Canceling Headphones



Ideal for travel, work, and other situations
Comfortable to wear all day long
Allows users to control calls on Apple devices
Ear cups rotate to achieve a fine-tuned fit
The wiring can cause inconvenience
Does not turn off when left on accidentally
Bose QuietComfort 25 is one of the best-performing noise-canceling headphones from the company, with more comfort and superior sound. Putting these on change everything around you, as the music is deep and balanced. It also produces powerful sound while remaining so quiet that virtually every note sound can be heard clearly. The wired design will make you enjoy your air travel as the airplane roar fades away gently.
Read more
Use
Designed to work with Apple gadgets, these noise-canceling headphones will connect to the iPhone, iPad, and iPod. The hands-free feature allows complete control over various music functions to enhance the listening experience.
Effectiveness
These noise-canceling headphones will feel very soft on your ears and will allow you to connect to your iPod and other iPhone products to enhance your jogging or traveling experience. The price is modest for what you get and makes this a great investment for those looking for the very best in quality and performance.
Comfort
The lightweight design and pillow-like softness make them very comfortable to wear. They cushion the ear after a custom fine-tuned fit achieved by rotating the ear cups which delivers some of the finest quality of sound available today.
Durability
These headphones are at the top of the list of a lot of other noise-canceling headphones. They are built to last and very few users report any durability issues. If you take care of these headphones they will certainly take care of you!
Sound Quality
When it comes to sound quality and noise canceling capabilities, these headphones absolutely do their job. Whether you want to sit in silence or just listen to what you are playing, these noise-canceling headphones are the perfect pair for the job.



Complete control over the functionality of the item
Longer battery life
Seamless Switching function
Fast charge fuel
Has pure ANC
Some customers complain that they are uncomfortable to wear and cannot be used for more than 3 hours
Quite bulky
These noise-canceling headphones offer the most convenience when you are on the go, running or working out. The advantage it has over other brands is its capability to have a longer battery life of up to 22 hours and an additional fast charge battery feature. Moreover, you can enjoy its first class Bluetooth connection that is from the W1 Apple chip installed in the gadget.
Read more
Use
The brand allows you to easily switch from your iOS system, straight from being on a phone call to using sound on your MacBook, whether you have iOS 10 or 11 with much convenience and ease. The quality of design and performance is easy to see with just one use!
Effectiveness
The brand guarantees up to 22 hours of battery life of their noise-canceling headphones which is extremely convenient during long days of working out and even runs, in the morning and evening. Moreover, the fast charge feature enables it to have up to 3 hours of battery life after only 10 minutes of charging it.
Comfort
It is great for runners and listeners who would like to have complete control over their devices, laptop or phone. It is convenient for switching schedules on a busy day and allows you to enjoy a long battery life without the worry of losing out on the full experience making it worth every penny.
Durability
These are another pair of durable headphones, although you won't want them to get wet or submerge them in the water of course. Make sure to check the weather if you want to head outside with these.
Sound Quality
When it comes to sound quality, these noise-canceling headphones deliver crisp sound if you want to listen to something and also block out the noise if you want to catch some zzz's in a crowded place.



Compact size and easy to store
Soft and comfortable on the ears
Superior sound quality with minimal distortion
Built-in mic for answering calls
Bulky and large
Noise canceling is not very good
This brand and model reduces distracting ambient noise. With just a flick of a switch, the user could manage to reduce noise by up to 90 percent. These noise-canceling headphones are great for those who want to remain disconnected from the city traffic noise that can be a nuisance and cause headaches. Users also get superior sound quality via wireless Bluetooth connectivity. Retractable headband design allows for easy storage.
Read more
Use
The foldable, compact design makes it stress-free to store the gadget when not in use. When you are done with your routine morning runs, just fold and store it in its convenient storage pack (included).
Effectiveness
If you want a more affordable pair of noise-canceling headphones then you will love these because they still effectively block out the noise and deliver a crisp sound to your ears when you use them.
Comfort
They allow longer and comfortable periods of listening, thanks to the soft synthetic leather and protective silicone padding. The retractable design also makes it easy to store. In addition, they are very affordable.
Durability
These are some durable headphones that are made of really durable yet flexible material--so you don't have to sacrifice comfort whenever you use them.
Sound Quality
The soft synthetic leather used to make the ear cups make the headset comfortable to wear. This Esonstyle model is made of protective silicone padding to cushion your ears and ensure they feel comfortable as you listen to music.



Produces sound of high quality
Immediate pairing using 'at a touch' Bluetooth pairing
Durable stainless steel headband
Foldable headband for convenience
Noise-canceling may not be that great
Can be a little expensive
This second generation wireless headset features wireless Bluetooth technology to eliminate the stressful wires that come with wired headsets. The active noise-canceling headphones virtually get rid of unwanted ambient sound to produce the ultimate enhanced audio experience that every user is looking for. Joggers and runners will particularly like this because of larger ear cups that cover the entire ear and cancel the noise from the rest of the world.
Read more
Use
The iconic design is both stylish and durable, thanks to the premium materials used to make the headband and ear cushions. The truly wireless design eliminates the need for complex wiring. The price can be slightly above average but it is worth the cost.
Effectiveness
While these noise-canceling headphones look a little bulky, don't let that fool you. They cover your ears completely without sacrificing comfort and are pretty effective at blocking out all of the noise. It is important to note, however, that some users report they can still hear the noise if they aren't playing any music.
Comfort
When it comes to comfort, most users find these noise-canceling headphones to be really comfortable and well-cushioned. One thing to point out, however, is that some users don't love the adjustable band--so this will really be a matter of your own personal preference, so make sure to take that into consideration before getting these.
Durability
Leather-covered ear cushions coupled with stainless steel headband deliver style while assuring durability. The iconic design gives the overall feel of fashion, style, and elegance.
Sound Quality
If you are looking for wireless freedom to help you focus on other activities such as running and jogging, this noise-canceling headphones will enable you to wirelessly connect to Bluetooth-enabled devices to listen to high-quality music.



Hear your favorite music at its best
Wireless Bluetooth connectivity to eliminate the need for annoying cables
Adapts to surrounding for a personalized listening experience
Compatible with Apple devices
Relatively small ear cups
Can be uncomfortable to wear for long
The Sony MDR100ABN/B delivers breathtaking sound via wireless Bluetooth technology. Lockout all the noise using digital buttons. The product also combines high-resolution sound compatibility with long-listening comfort and striking design to deliver real value for money. The easy, one-touch connectivity makes it ideal for athletes who want to listen to music while jogging without background sound distractions or annoying cables and wires but pure authentic sound to make people lose themselves in the music.
Read more
Use
If you are a fan of smart listening, this Sony model will deliver smart listening features that adapt to the surrounding areas by performing active sound canceling based on your immediate surroundings. Adaptive technology will change how you listen to your favorite music. You will never want to go back to your old headphones again!
Effectiveness
Whether you are at the airport or reading at the coffee shop, these noise-canceling headphones will actively listen to your immediate environment and deliver a custom-made listening experience based on the environment. The cost can be a bit high but the sound quality and powerful control features will compensate for that.
Comfort
If you are looking for a comfortable pair of noise-canceling headphones, these are certainly it. These headphones offer additional cushioning for optimal comfort and the band is sturdy but it doesn't hit you in the wrong places. Some users report that it fits them too loosely, but for the most part, there are no comfort issues reported when it comes to these headphones.
Durability
In terms of durability, these are some of the best. Yes, they are definitely on the pricey side, but you get what you pay for with these for sure. If you want something you can rely on for years to come then these are absolutely the headphones for you.
Sound Quality
Users have an opportunity to listen to music at its best. Stream your favorite music live via Bluetooth connectivity and enjoy listening all day long. It also allows you to focus on music and lock out all the noise so you can enjoy each and every note in perfect clarity.



Automatically detects nearby surroundings to offer an enhanced listening experience
The smart app allows users to control their ambient sound settings
Touch control to play music and receive calls
Long-lasting battery of up to 30 hours playtime
Not sturdy construction
The noise canceling (NC) is good but not great
The Sony WH1000XM2 allows users to listen to their favorite music playlist in peace. It features powerful adaptive sound control, enabling smart listening and delivering a personalized listening experience. Downloading the Sony I Headphones Connect app allows you total control over your ambient sound settings. The equalizer enables the user to adjust sound levels. Take trips stress-free by losing yourself in rich-bass music without background interference.
Read more
Use
This application places more control over the device on your hands so that you can determine your listening experience. The equalizer allows you to achieve customized or desired sound levels which makes it easy to get the perfect experience each and every time you use these noise-canceling headphones.
Effectiveness
The ability to auto-detect the listener's immediate environment and provide the most appropriate listening experience makes the Sony WH1000XM2 a powerful choice. While the user might have to part with a few hundred dollars, this will be compensated by the rich sound.
Comfort
These noise-canceling headphones are some of the most comfortable on our list. They can be adjusted to your head size, although some users report they slip around a bit. Overall, we found very little against the overall comfort of the headphones.
Durability
These headphones are expensive and you can tell that the durability makes them worth every penny. If you are clumsy or leave your headphones lying around a lot then you will definitely want to add these to your maybe list.
Sound Quality
The Sony WH1000XM2 features adaptive sound control by auto-detecting your activity based on background noise to balance canceling levels accordingly. It will adapt to your surrounding area to deliver a superior listening experience, regardless of whether you are at the airport, in a quiet cafeteria, or on a crowded street.



Pauses music when headphones are removed
24-hour long-lasting battery
Plantronics signature audio for rich, deep bass and high notes
Wireless freedom of up to 330 feet
A bit bulky and heavy
Shallow ear cups can put pressure on ears
Enjoy immersive audio with this on-demand headset. From natural mid-tones to crisp highs and rich bass, there is no limit to what you could get with Plantronics. A single charge could last you 24 hours and the strong, stable Bluetooth connectivity allows you to wirelessly stream audio from up to 330 feet away. With just a touch of a button, you could block the rest of the world from interfering with your enjoyment while jogging.
Read more
Use
These noise-canceling headphones are loaded with smart sensors to pause and play your music when you remove or put your headset back on. You don't have to worry about the music playing continuously and draining your battery while indeed no one is listening.
Effectiveness
Loaded with smart sensors to pause your music when you remove them from your head and resume playback when worn over the head, this Plantronics product is the real deal. The cost is quite modest compared to other noise-canceling headphones that are on the market.
Comfort
These headphones seem to be a hit or miss when it comes to comfort since they run on the larger side. If you can try these on we suggest that you do just to make sure that they are a good fit for you.
Durability
While these noise-canceling headphones are certainly not the most durable on our list, they will definitely hold up to the test of time--so if you want a pair you can rely on for years to come, these are a good pair to consider--just make sure you take care of them.
Sound Quality
It is now possible to escape from the rest of the noisy world with Plantronics signature audio. Whether you enjoy crisp high notes or rich bass, you will find all in one place- right here with these state of the art noise-canceling headphones that are designed to help you enjoy each and every note.



Great sound quality
Full set of high-tech features
Durable
High-quality
Automatically adjust to ambient noises
Premium headphones
Expensive
Not comfortable if you wear glasses
Some users felt the design was uncomfortable
These noise-canceling headphones have a ton of great features, amazing sound, and cancel out just about any and all noise, but they do come at quite a high price. They know when you put them down and stop playing music automatically. If you lift one of the ear cups sound in that ear stops but keeps playing in the other. The sound quality is also excellent and the battery lasts a long time as well.
Read more
Use
These noise-canceling headphones are good for travelers and/or people working in noisy offices who want to cancel out the sound. They are a very expensive option but their quality and how well they do their job is second to none.
Effectiveness
They are very smart and adapt to the ambient sounds in your environment and even know when you've taken them off and put them down which signals them automatically to turn off the music.
Comfort
How these feel when you're wearing them was about the only complaint we could find. Several reviewers found them difficult to wear at first but found that they broke in over time. A couple of others wore them for a few weeks but didn't notice a difference and returned them.
Durability
Especially if you wear glasses these might not fit that well. Longevity and build quality are excellent, however.
Sound Quality
Excellent, some of the best out there. One reviewer who described themselves as a headphone collector said these were the favorite pair that he had ever owned.



Automatically learns how you like to listen
Sleek but unobtrusive design
Excellent sound quality
Unique earbud and cupped driver design for wide audio dynamic range
Expensive
Heaviness may be uncomfortable for long wearing sessions
These noise-canceling headphones are another premium option with great sound and some amazing features. The company boasts that these learn and adapt to your listening preferences and users agreed that they did a good job of this. For the most part, they are comfortable although they're a bit heavy which could affect that over time. They also have a nice design that is sleek and classy without being gaudy and attention-grabbing.
Read more
Use
These are best used by travelers who want the best money can buy, and who like the unique feature which combines an in-ear earbud that produces the highs and melodies with a cupped driver the creates the bass.
Effectiveness
The company claims that they learn how the user likes to listen to music over time and reviews back this up.
Comfort
These are a bit heavy and may cause some discomfort at the top of the head when worn for an extended period of over 4 hours.
Durability
They are made with high-quality materials and level of fit and finish so they will stay with you for the long run.
Sound Quality
The unique two-way design creates an excellent listening experience. The battery lasts a long time as well. The big drawback is the high price tag, and a couple of users liked them but didn't feel they were worth as much as they paid.
Great value
Good sound quality
Long battery life
Easy to operate
A couple of reviewers had durability issues, most were satisfied however
This is a good option for noise cancellation from a reputable brand at a good price. You can get them for half of what other options cost, and while the noise cancelation isn't quite as good, it's close. The hands-free calling isn't great, but for noise cancelation and listening to music and movies these are a good buy and great value.
Read more
Use
These are great for airplane travelers or anyone looking to drown out ambient noise while also listening to music or watching movies. Users found them to do a good job at blocking out ambient noises, almost as good as options that cost twice as much.
Effectiveness
The hands-free calling feature doesn't work extremely well, but all the other features are on par with what you'd expect from a name brand like JVC. They also come with a handy remote control and are easy to use.
Comfort
We couldn't find any complaints about these two factors, and several users noted the high level of fit and finish with these.
Durability
A customer who claimed to have a "very large head" even said that they didn't cause any pinching or discomfort on his long, transatlantic flight.
Sound Quality
These make music and movie audio sound good, and have 3 audio modes to choose from: bass, normal, and clear. The rechargeable is long-lived as well, lasting up to 35 hours while only using the noise canceling function and 16 hours when using both the Bluetooth and noise canceling features.
Criteria Used for Evaluation


Use
Make sure you take the time to think about how you want and need to use your noise-canceling headphones to ensure you find the right ones.
Sometimes all we want is tune into our own world and leave the rest behind. Fortunately, there is a way to lock out the whole world and listen to soul-feeding music that can make you a better person.
If you want to watch a recently released movie or listen to your motivational audiobook and podcast without constant distractions from the world outside, you should invest in cutting-edge technology noise-canceling headphones that will give you the superior audio performance and the sound blocking ability you are looking for. It can be a noisy world full of distraction out there and any human being would love to choose what to listen to is they had that choice.


Effectiveness
When it comes to noise-canceling headphones their effectiveness comes down to how they work and how the sound quality is.
Unpleasant sounds can take a toll on you and make you lose your mind. Luckily, there is a way to block all these unpleasant voices and focus only on what you want to hear. There are various headsets to help you completely tune out any unwanted audio from your world, allowing you to focus on soft music that helps you calm your nerves, even if it is short enough to last you the entire duration of the flight.
Manufacturers of these gadgets have been using improved technologies to make better, superior products, and this has led to the overwhelming number of new noise-canceling headphones on the market. If you are having trouble choosing the right one for yourself or loved ones, you need to know what you are looking for in a headset. Below are the criteria for evaluating the best noise-canceling headphones.


Comfort
If you can't wear your noise-canceling headphones for longer periods of time, chances are then you'd rather not buy them.
How you feel when you put them on or after you remove them will determine whether you will enjoy wearing them. Some feel fine when worn but can leave the ears hurting after they are taken off. When shopping for your ideal headset, you should consider how it feels when you put them on or remove them after listening to music.
The level of comfort is largely based on the material used to make the gadget and the design of the headset. How they sound will greatly determine whether you would enjoy using them or not. It is worth noting that the quality of sound varies from one brand to another. However, do take your time to choose noise-canceling headphones that will deliver the sound quality you are looking for.


Durability
Durability is essential to finding the right noise-canceling headphones for your needs, especially if you use them for work or on a regular basis.
Most noise-canceling headphones do not last and become broken or dysfunctional after a while. This is perhaps why most people buy new ones often. If you are going to invest a lot of money in a product, you have to be sure it will serve you for longer.
Durability is a very important factor that largely depends on the material used. If the product feels cheap, then there is a good chance it is. To get your money's worth, take your time to select a high-quality product that will deliver high performance and outlast most other cheaper options on the market. You might also want to check whether it has a warranty in place to guarantee quality.


Sound Quality
When you use these noise-canceling headphones to listen to music you want that music to sound great, so this is obviously an important factor.
Noise-canceling headphones sample the loud sound nearby and choose to play an inverted version in the listener's ears, thereby blocking out all the noise in the immediate surroundings. They tend to be very effective at doing this, but the most obvious downside is that they can be a little more expensive than other variations. This is a very important factor to consider when shopping for these items.
In the same regard, they tend to consume more power than other variations, and this means you will need batteries for them. Fortunately, they tend to have long-lasting batteries to take you through the whole period of flying. However, full-size ones are better than the ear pad option when it comes to blocking out the unnecessary sound.
On the other hand, sound isolation, which is often confused with the former, work by blocking the noise outside by erecting a physical seal around the ears to ensure the music remains in whereas the ambient noise stays outside. While they might not be as effective as the former, their battery consumption is often low. In fact, they don't require a battery to function. Decent models can be found in stores for much cheaper prices than the other option.
All of the noise-canceling headphones on our list can be used to play music as well, and we chose options that users have rated as providing the user with good quality sound.
Expert Interviews & Opinions
Most Important Criteria
(According to our experts opinion)
Experts Opinion
Editors Opinion
Users Opinion
By Default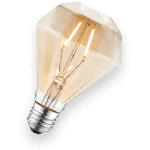 Always be aware
We know how tempting it can be to use your noise-canceling headphones while on a run or for outdoor exercise, but always keep your surroundings in mind. Cars and other people can creep up on you quickly if you're zoned out and not paying attention.
Don't listen too loud
The sound quality on these noise-canceling headphones is outstanding and it can be tempting to use them to listen to music really loudly. But repeatedly listening to loud music can permanently damage your hearing, so have fun, but be judicious in your choices.
Other Factors to Consider


Ease of Use
Wired vs Wireless
This feature is rather self-explanatory. Wired models have been very popular for a long time until wireless technology came and took the world of electronic and technology gadgets by storm. The most notable and obvious difference between the two is that one has cables while the other is cable-free.
Wireless headsets let you roam around freely without worrying about where your cables and wired getting entangled somewhere. The wireless option lets you connect with other devices wirelessly via the Bluetooth technology. Listening to music wirelessly via Bluetooth provides the freedom to move around the airplane without worrying about where the wires might get stuck. With wireless music streaming, you can play, pause, rewind and even skip music without touching your smartphone, iPad or iPod, as these buttons are built in.
Unfortunately, this function comes at a cost and the user has to compromise or give up something in return. More specifically, you'll have to deal with the problem of constant recharging. The wireless option comes with the burden of having to be recharged often to enable them to function.
Sometimes you have to swap out batteries as often as possible to continue enjoying your music or receiving your calls via the headset. Perhaps the most overlooked difference between the two is that the sound quality of wireless is never as good as that of wired headsets. Note that if you were to get the wired option of the same headphone it would be of better sound quality. In addition, just as with other wireless gadgets such as cordless phones, these noise-canceling headphones do experience interference, which could affect the sound quality.


Advanced Features
Ear Pad vs Full Ear
The ear pad option came into existence long before people even thought of the iPod. However, ear pad headsets have retained their good features that make stand out. Some of these features cause them to be highly considered when shopping for good quality noise-canceling headphones.
They often have small pads going over the ears but do not usually cover the whole ear. Because of their "open" design, they usually allow some sound to leak to the surrounding. This is probably why you would hear the music someone sitting next to you in a public place in listening to.
In most cases, sound leaks both ways, allowing those sitting nearby to hear music from the device whereas the user gets to hear some of the sounding coming from the surrounding environment. The upside is that they are very comfortable to wear because they rest on the outside of the listener's ear. You can use them to listen to music for an extended period of time without getting your earshot. They also produce good quality sound and can be great for running, jogging and exercising in general because you remain aware of what goes on in your immediate surroundings.
The downside of that their situational awareness feature makes them less ideal to use in a noisy environment. They are not great at canceling the outside noise and you wouldn't want to be using them in a very quiet environment like the library because you might interfere with other people. These open models do not also offer as much bass as closed models, as they do not cover the whole ear. If you want a portable, on-the-go option then you should probably consider the ear pad option.
On the other hand, full-size models are very much similar to ear pads, except that they cover the entire ear, thanks to the large ear cups. The most notable feature is the large size ear cups that wrap the entire ear in a cup to provide an enhanced listening experience. These noise-canceling headphones can be a great choice if you are looking for great bass response, enhanced clarity and effective isolation from the nearby environment. They are also extra padded for extra comfort on the head of the user.
The downside, however, is that they often have a portability issue because of their unusually large size. You have to trade in portability for extra comfort, bass, and efficient sound cancellation. This large size can be uncomfortable for some people, especially athletes with larger heads because the extra padding can press hard against the head and ears. Over time, they make the earshot and make it very uncomfortable to listen to music over a long period of time.
Frequently Asked Questions
q:

Are noise canceling and noise isolation headphones different from each other?

a:

Both of these are designed to block out unwanted sound and help you focus on the music you want to listen to. However, there are important differences between the two. First, noise isolation uses physical means to block the sound. They create a physical barrier or an effective seal between the gadget and the ear. They take advantage of the snug fit design to block out the unwanted sound from the outside, thanks to the thickly padded cups.

On the other hand, sound cancellation involves audio processing through active sound control, which makes them consume more battery. The mic detects unwanted sound, such as a roaring airplane engine sound, and sends waves or frequencies that are completely opposite to the annoying sound to cancel the other, which generally results in silence. Perhaps this is where they get their name from. This allows the user to travel in peace.
q:

What are the best noise-canceling headphones?

a:

With technological advancement and advanced manufacturing practices, manufacturers have improved their product design and production. However, this has led to an overwhelming increase in the number of products on the market, which can get a little confusing for the consumer. A good headset should be able to achieve the object for which it was designed. It should also be comfortable to wear, with a snug fit design to lock the music in and lock the surrounding sound out. The sound produced should also be of high quality to enable you to listen to music for longer without getting irritated in your ears. Noise-canceling headphones should also be durable to last long enough to give you a good return on your investment.
q:

How much does a good pair of noise-canceling headphones cost?

a:

The cost of these gadgets largely depends on the manufacturer and product features. With enhanced technology, manufacturers have been able to produce superior products for less. As a result, headsets have increasingly become more affordable these days. The prices vary widely from a few dollars to a couple of hundred dollars. However, you should not blow your entire life savings on a pair of headphones. You should always have a reasonable budget to determine how much to spend on sound technology devices. Also, do your research carefully to ensure you pick quality noise-canceling headphones for the best price.
q:

Where can I find reliable noise-canceling headphones?

a:

If you have time, you can visit a physical store near you. Some of them include departmental and chain stores. In fact, you can physically try them on to determine the suitability of each pair. However, if you don't have the time, you can log onto your computer and visit a top e-commerce website to place your order. The product description page often contains sufficient information to help you make informed decisions, but you need to do a little extra research to be able to pick the right noise-canceling headphones.
Subscribe to our newsletters