Best Plant Based Proteins Reviewed
last updated
Mar 14, 2019
Without the proper amount of protein your body will not be able to function properly - which sets back your athletic and running goals. Many people will find this statement surprising since many of us meet our protein goals by consuming meat and animal products. If you are asking yourself how athletes get the necessary levels of protein, strength, muscle food, productive recovery benefits, health benefits, and power without eating meat, then you have come to the right place! Below you will find our list of the top 10 Best Plant Based Proteins! We hope you find it helpful and insightful on your journey to better health.
In a Hurry? The test winner after 10 hrs of research
Legumes
Why is it better?
Highly versatile
Tons of protein
Many different varieties
In a
Hurry? Editors choice:
Test Winner: Legumes

20
Researched Sources
2.5k
Reviews Considered
10
Hours Researching
20
Products Evaluated
Versatility
Bottom Line
Use
Value
Effectiveness
By Default
In Depth Review Top 10
Legumes
Broccoli
Hemp Seeds
Quinoa
Tempeh
Tofu
Nuts and Nut Butters
Chia Seeds
Sunflower seeds
Spirulina
Table of contents
Criteria Used for Evaluation
Other Factors to Consider
Frequently Asked Questions
Sources
10 Best Plant Based Proteins


Highly versatile
Tons of protein
Many different varieties
Prepping fresh or dried legumes can be time consuming.
The many, many varieties of legumes (think lentils, chickpeas, green peas, fava beans, etc.) make legumes one of the most versatile plant-based proteins you can find. A mere half cup of legumes can give you 15-26 grams of protein!
Read more
Nutritional Content
Legumes have plenty to offer on top of all of that protein. They are also high in fiber and phytonutrients (which help fight inflammation) and are great for digestive health and controlling blood sugar levels.
Taste/Practicality
Variety is the spice of life, and there are innumerable varieties of legumes you can try to get a plant-based protein kick until you find your favorites. Legumes can be found at any grocery store and can be purchased fresh, dried, canned, or frozen, giving them a long shelf life.
Value
Legumes are a very affordable plant-based protein.


Can be dry when eaten raw
Broccoli is a great source of plant-based protein that most people would actually identify as being a more traditional, green plant! One cup of broccoli packs in 6 grams of protein.
Read more
Nutritional Content
In addition to being little green protein powerhouses, broccoli is also rich in the following: glucoraphanin, which helps the body detoxify; beta-carotene, zinc, and selenium, which are immune-system boosters; phytonutrients, which help fight inflammation; and indole-3 carbinole, which is known to be a powerful antioxidant and anti-carcinogen. Broccoli is one well-rounded plant-based protein!
Taste/Practicality
Broccoli is commonly found in your local grocer's produce department and can easily be grown at home. It can be eaten raw or cooked and possibly topped with hummus, cheese or other toppings.
Value
Broccoli is inexpensive and versatility which really gives it a bang for your buck.


Versatile
High protein content
Usually only found at specialty retailers
Hemp seeds are a nutritional powerhouse, packing 10 grams of protein into three tablespoons. Hemp seeds are a very versatile way to increase your intake of plant-based protein, as they can be eaten as is (hulled), as an oil, or in ground form as flour or protein powder.
Read more
Nutritional Content
In addition to the 10 grams of protein, three tablespoons of hemp seeds has 14 grams of fat, and 2 grams of fiber. They are also loaded with omega-3 and omega-6 fatty acids, other amino acids, and magnesium.
Taste/Practicality
Hemp seeds have a light, nutty flavor and are very similar to flax seeds. Their versatility makes the possibilities for their use nearly endless. Try them as a salad or yogurt topping, or blended into your favorite smoothie or plant-based protein shakes.
Value
Hemp seeds are affordable, although more expensive than pumpkin seeds or sunflower seeds.


Quick-cooking
Overall nutritional powerhouse
Gluten-free
A little expensive compared to other grains
What's in a cup of quinoa? A lot, actually. This unassuming, gluten-free, plant-based protein packs 8 grams of protein per cup, plus all nine essential amino acids, making it a complete protein.
Read more
Nutritional Content
Quinoa is an edible seed, and is loaded with protein and amino acids. Add to that high levels of fiber, magnesium, B-vitamins, iron, potassium, calcium, phosphorus, and a few antioxidants, and you have a plant-based protein that helps meet most of your nutritional needs.
Taste/Practicality
With quinoa growing in popularity, it is pretty easy to find in the rice section at your average grocery store. Quinoa has a slightly nuttier taste than rice and can be used as a replacement for rice in any recipe. It cooks quickly, so there is no long wait to get a plant-based protein on the dinner table.
Value
Quinoa is a bit more expensive than rice, but is still affordable. Try buying it in bulk or loose.


Vegan
Versatile
Easy to cook
Inexpensive
Too much soy can be troublesome for people with thyroid issues
Tempeh, like Tofu, is derived from soybeans and is high in protein. It can be used as a meat replacement or just as an added part of any vegetarian or non-vegetarian dish. You can season it however you like and it is an overall versatile option to add to your healthy diet.
Read more
Nutritional Content
A single serving (about one cup) of Tempeh provides you with approximately 31 grams of protein. While it is higher in fat than chicken or seafood, it is pretty similar to many other meats you would typically consume.
Taste/Practicality
Tempeh pairs well with many foods. You can mix it with rice, veggies, or eat it alone--you can even make sandwiches out of it. It is easy to cook--the most popular way being on the stovetop with your choice of seasoning or marinade. It cooks quickly, so the process is not time-consuming (and much faster than cooking any type of meat).
Value
Tempeh is affordably priced. It cost about the same as tofu and can be found at almost any grocery store.


Can be flavored any way you like
Inexpensive
Bland taste in its original form
Tofu, made from the curds of the soybean, is the classic plant-based protein. A half-cup serving of tofu has 10 grams of protein. Tofu is one of the few plant-based complete protein because it the nine essential amino acids that our body needs but can't produce.
Read more
Nutrition Content
Four ounces of tofu, in addition to the 10 grams of protein and nine essential amino acids, has 164 calories and is loaded with lots of other nutritional goodies like calcium, manganese, and omega-3 fatty acids.
Taste/Practicality
Let's be honest: tofu isn't known for its amazing flavor. However, tofu's bland base can be flavored any way you want. Try it with traditional Asian flavors, cooking it up with some BBQ sauce in place of a burger, or blending it into your favorite smoothie. Tofu also comes in a fermented variety (seitan) that has its own unique flavor. A couple of varieties of tofu can usually be found in your grocer's produce section.
Value
Tofu is an inexpensive plant-based protein


Healthy alternative to junk food
Versatile
Comes in sevral flavors
You can find them in any grocery store
Overall, nuts and nut butters are a healthy, nutritious, and filling options. They are packed with protein and healthy fats, are delicious, and are highly versatile. You can eat them as snacks, throw them in your salad, use the nut butters as spread, or incorporate them in your smoothies and shakes. They come in a variety of flavors, giving you a wide range of options and choices for your everyday diet.
Read more
Nutritional Content
The nutritional content varies,depending on what type of nut or nut butter you choose from. Almonds have a high protein content--and so do all of your other choices. A typical serving will have about 9 grams of protein and 2.5 grams of fat--however the protein content can be much higher depending on the nut and how it is incorporated into your meal.
Taste/Practicality
Most nuts have a neutral taste, but you can find many of them with added flavoring. Many of them come with similar flavors that chips come in--making them an excellent alternative for the unhealthy snack.
Nut butters are sweet and pair well with smoothies and jelly. You can find them in many different sweet flavors nowadays, making them more exciting and versatile then traditional peanut butter.
Value
Nuts and nut butters are average priced. When you buy them in bulk they may seem a but pricier, but overall they are affordable and come at an average price.


Versatile
Lots of nutrients
Gel-like texture can be a turn-off
Chia seeds were discovered by the Mayan civilization and have been a plant-based nutrition powerhouse ever since. A 2 tablespoon serving of chia seeds has 4 grams of protein, which is just one of the reasons it has experienced such exponential growth in popularity.
Read more
Nutritional Content
Four grams of protein aren't all that this plant-based protein source has to offer. A serving of chia seeds also has 8.3 grams of fiber, 8 amino acids, and loads of antioxidants, iron, omega-3 fatty acids, calcium, and potassium.
Taste/Practicality
Chia seeds have a very unique gel-like texture that takes some getting used to. Users tend to blend them into a smoothie or toss a scoop or two into a normal recipe (like pancakes, salad dressing, etc.) to give it an extra plant-based protein boost. Chia gel (mixing chia seeds with water) can also be used as a vegan replacement for eggs, or as a replacement for oils (or eggs, of course) in baking recipes.
Value:
Chia seeds are about the same price as other seeds and nuts, and remember, a little goes a long way.


Higher in calories than other plant-based proteins
Once you get paste that pesky little shell, sunflower seeds will give you a wallop of 8 grams of plant-based protein per ¼ cup serving.
Read more
Nutritional Content
Not only are sunflower seeds packed with protein, they are also a great source of vitamin E, copper, vitamin B1, antioxidants, and magnesium.
Taste/Practicality
Sunflower seeds have a unique, buttery taste and can be found anywhere from your neighborhood grocer to the farmers market to the corner convenience store. They make a great portable snack, a topping for salad or yogurt, or can be eaten in the form of sunflower butter.
Value
Sunflower seeds are inexpensive in comparison to other seeds. Sunflower butter is slightly more expensive than peanut butter.


High doses of many nutrients
Spirulina is a blue-green algae that is rich in nutrients and a plant-based protein powerhouse. Each tablespoon of spirulina contains 4 grams of protein, making it easy to give lots of recipes a boost with just a small amount of this plant-based protein.
Read more
Nutritional Content
In addition to 4 grams of protein, each tablespoon of spirulina contains 20 calories and is also an excellent source of vitamin B1 (aka Thiamin), iron, and calcium (it has 26 times the amount of calcium of cow's milk!).
Taste/Practicality
Spirulina is not, I repeat, is not, tasty. In fact, it has been described as tasting like pond water. Spirulina powder is the most common form of this plant-based protein and is easy to mix into smoothies, sauces, or other liquid foods. It can even be mixed in with dry baking ingredients to give your goodies a plant-based protein boost. Just make sure that whatever you are mixing the spirulina with has a strong enough flavor to hide it!
Value
Spirulina is the most expensive plant-based protein on the market.
Criteria Used for Evaluation

Versatility
Plant base proteins are versatile because they are found in many different foods. They range from legumes to dark green vegetables and more! This versatility means you can add lots of different foods to your diet and still get healthy proteins that your body needs to stay healthy and strong! There is no need to get burned out on one or two foods, all ten of the foods on our list are good sources for protein and they all taste great and are good for you. It is a win-win situation so what more could you ask for?
To get the most out of your plant-based proteins, you want to look for ones that are highly versatile. First off, the foods named in this list are definitely great sources of protein, but they are also stocked with other micro and macronutrients. For instance, legumes are a great source of both protein and complex carbohydrates, as well as contain high amounts of fiber, phosphorous, potassium, iron, zinc, and B vitamins and are rich in antioxidants. The result? You'll be enjoying a food that has numerous dietary and health benefits to fuel your training and speed up your recovery. Quinoa is a great protein-rich supplement for your standard starch or carbohydrate at dinner, and the nuts and seeds on our list provide excellent sources of good fats. Foods can also be considered versatile by the way in which they can be incorporated into multiple dishes and a variety of meals. One way this is possible is if a food is sold in various forms, such as dried, canned, frozen, etc. Legumes like black beans and white beans are often found dried or canned. This allows for great versatility in how you incorporate them into your stews, casseroles, and taco dips. They are also easy to puree, which has led to an increase in using them for flavor and to bump up the protein in your favorite desserts (i.e. black bean brownies and chickpea blondies). Nuts are highly versatile because they are commonly consumed all day at any meal or snack time, and can be eaten plain, mixed into salads, topped on yogurts, smoothies, and desserts, pureed into nut butter or incorporated into your family's favorite dinner recipe. Nuts are also versatile (as are tofu, seeds, and even spirulina) in how they pair well with both salty and sweet (trail mix!). Part of the magic of tofu is that it can be used in everything from lasagna to stir-frys to cheesecake. It can also be seasoned with a great many flavorings- from Tofu Curry to Sesame-Ginger Tofu Skewers to Spicy Tofu Chili, it's a great way to add some spice into your weekday dinners. Broccoli is versatile not only because it can be served raw in many different ways, (on a gameday vegetable tray, alongside dips, etc) but it can be tastily broiled, grilled, roasted, or steamed. Nuts and beans also take seasonings well, and so are also great additions to your everyday meal. So go ahead! Throw some almonds into your chicken salad at lunch or to your morning cup of yogurt with chia seeds for some extra protein to help fill you up!
Nutritional Content
While all the foods on this list are obviously great sources of protein, many of them offer additional health and nutritional benefits as well. Most nuts range from 3-7 grams of carbohydrates per ounce, with 2-3 grams of fiber and 6-8 grams of monounsaturated fats (the "good" fats, along with omega 3's and omega 6's that may help lower risk of heart disease and stroke). Seeds are typically slightly higher in carbohydrates (averaging 6-12 grams of carbohydrates per ounce) and fiber (about 7-10 grams per ounce) but overall, lower in fats (about 1-2 grams). Because they are nutrient-dense sources of protein, they will also have a higher calorie count. As long as you are mindful of portions and serving sizes though, seeds and nuts are excellent ways to get added nutrition into your diet.
Although taste is not spirulina's main point of attraction, it's nutritional profile definitely is. For just 20 calories in one tablespoon, 4 grams of protein, 11% of your recommended daily allowance (RDA) of B1, 15% RDA of B2, 4% RDA of B3, 11% RDA of iron, and 8mg of calcium. All of these micronutrients are especially important for runners and athletes, as they help create usable energy to fight through fatigue during intense workouts and increase endurance, aid in recovery, and maintain strong and healthy bones.
When thinking about increasing nutritional benefits from plant-based protein sources, it's also important to consider what is NOT in them that may increase overall health. While some animal-based sources are high in unhealthy fats and cholesterol, plant-based sources of protein are much lower. Therefore, with generally lower saturated fat amounts, plant sources will typically also be much lower in calories than animal based. Foods that are soy-based (such as soy milk) will be free of lactose, so can be more readily digested by individuals who are lactose intolerant.

Bottom Line
Not everyone likes vegetables but most people like at least a few and chances are there is at least one food on this list that you can eat and enjoy. You can get creative with how you prepare these foods and how you eat them so you get the protein your body needs. It can take some time to get used to and to find the preparations that you like the best but in time you can be eating these foods each and every day and get your quota for thee day with these plant- based proteins!
Taste
Many folks get their protein needs from animal-based sources because they contain such high amounts of protein and they are overall pretty tasty. So when searching for an alternative to these animal-based sources, we certainly don't want to sacrifice either the high concentration of protein or taste. All the foods listed here are highly-palatable, and most have the potential through a little TLC to become even more delicious. While taste is definitely a matter of personal opinion, we've made sure to include plant-based sources that are generally widely accepted with rave reviews when it comes to yumminess. The great thing about plant-based sources, unlike most animal-based sources and meat products, is that their taste is not overpowering. This allows for them to pair well with other foods, and be mixed into other foods without experiencing unpleasantness. Legumes, like peas, beans, and nuts, can be easily thrown into already-tasty salads, casseroles, and side dishes but they also stand strong on their own. The exceptions on this list are spirulina and raw tofu. While tofu has been known to be just bland when eaten plain and raw, spirulina is noted among protein sources for its unpleasant taste (but it is off-the-charts when it comes to other nutritional benefits!). The great thing about these sources of protein though is that they can easily be manipulated with sauces, oils, and cooking methods and techniques or completely masked when mixed into other recipes like smoothies, acai bowls, etc.

Use
One of the great things about plant-base proteins is that there are so many different foods and ways you can prepare them. Some of these proteins are perfect in a salad or they can be used as a delicious side dish at mealtime. Some can be eaten raw and others can be cooked. Some can be eaten alone but many can be combined for an even more powerful protein punch that is absolutely delicious! The way you use and eat these foods is up to you so be creative, have fun, and enjoy plant-based proteins every day!
What recipes can you make with it or use it in?
We've already mentioned how the foods on this list are able to be used in many dishes, but you should still ask yourself if you will actually want or enjoy those dishes. Do some research before you go all in, and check to see if there are any recipes that use these foods that sound particularly appetizing.
Who else are you dining with on a regular basis?
Going right off the last question, you also need to consider not only what recipes you will like, but the tastebuds of whoever else you may be cooking for. Children can be especially doubtful of new, unusual foods and have not only developed taste buds and a very specific palette, but they also have certain nutritional needs to help them grow. Therefore, it's probably not a wise idea to incorporate a completely new dietary plan into your family's daily routine all at once. (Aside from children, you might just have a house full of picky eaters, kids or grown-ups. And that's okay! Just incorporate these plant-based protein sources in slowly, and don't be afraid to experiment.)

Value
Oftentimes, people first start trying to move to plant-based proteins for one of two reasons- they are the healthier choice and they are much more affordable. A pound of ground beef costs much more than a pound of legumes cost. Meat-based proteins also bring things like fat into your diet which you many not want. Most of the foods listed on this guide have little to no fats and provide healthy oils, sugars, and other nutrients as well. It is easy to see how plant-based proteins are a smart and affordable option for those who want to live healthier and eat smarter.
High-quality cuts of meat can be expensive, but so can specialty foods (especially when they are only sold at certain grocers and markets). Luckily, there are also some very inexpensive and affordable non-animal products on the market. Price, coupled with other factors is how we determined that the foods included on this list were a good value for your dollar. First off, it's good to know which stores near your house sell in bulk. Buying in bulk tends to be much cheaper in the long run, and most places that do sell bulk bins of food will have nuts and seeds available. When thinking about value, consider the food's "ROI"- that is, how much are you getting for your money? This doesn't just amount the literal amount of protein but includes your other resources like time, convenience, and maintaining personal sanity. For a food to be a good value, it needs to be relatively inexpensive as well as easy to make, prepare, and store, easy to acquire, versatile enough to be used in various ways, and an all-around practical purchase for you and your family. Like we mentioned in the versatility section, all the foods on this list are versatile in that they can either be used in various recipes at multiple meals throughout the day and are not only great sources of protein but contain additional nutritional benefits.

Effectiveness
Plant-based proteins like those here on our top ten list are very effective when it comes to the nutrients thy provide and the effect they have on our bodies and overall health and wellbeing. They are natural sources of protein as well as all the other nutrients we need. They can help keep you healthy and strong and will also go a long way in keeping meal time interesting and fun for the entire family!
The list of the top Best Plant Based Proteins we have come up with consists of versatile, delicious, healthy foods that you can incorporate into your most common meals, blend in with your smoothies or soups, or make protein balls or energy bars with. The recipes and options are limitless, delicious, and (most importantly) packed with protein. These foods will help you stay healthy and will support you well in your workouts and on your journey to a healthier you!
Expert Interviews & Opinions
Most Important Criteria
(According to our experts opinion)
Experts Opinion
Editors Opinion
Users Opinion
By Default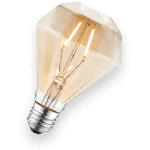 Think About Your Body
Healthy food is more essential to your daily needs that we often just forget. They can give you Vitamins and minerals we need to stay healthy and comfortable. Think about what your daily routine is, what you feel like your body is lacking, research what healthy food will help with in your life.
Think Outside The Box.
Don't be afraid to try something new, the food on this list and many more could really change your life. Food like this, yes can taste a little funky, but thats ok try something new. There are many good choices
Other Factors to Consider

Compatibility
As an athlete, getting the right amounts of proteins, fats, and carbohydrates (as well as vitamins and minerals) is crucial to your overall health, wellness, and athletic performance. When our bodies don't receive enough of our daily needs for macronutrients and micronutrients, we suffer. We lose energy and constantly fight fatigue, can't focus, experience insomnia, and can't properly build muscle to help improve within our sport. Protein is especially important for athletes, because it contributes directly to building and maintaining muscle and aids in a number of bodily and organ functions. In short, you need it, and you need a lot of it! However, when most people think of a protein-rich diet, what foods come to mind?
- Chicken
- Steak
- Fish
Most people think of meat when it comes to protein. But what about the non-meat eaters out there or those of us that simply want to increase our intake of plant-based foods? Have no fear! There are lots of plant-based proteins out there that really pack in the protein, and many of them are so versatile, you most likely won't miss eating meat at all! This list compiles some of the best plant sources of protein out there.
Do you have a food allergy or certain dietary restrictions?
Obviously, those with nut allergies can't partake in dishes that contain almonds or peanut butter, and may also need to be cautious around seeds because of cross-contamination (for instance, some companies that produce peanut and almond butter also produce sunflower seed butter. This probably isn't a wise consumption choice for a person with a severe tree nut allergy because of the risk of shared equipment and cross-contamination of the different products). It's important to be aware of any food allergies you may have, so be sure to get an allergy test before trying any completely new-to-you foods. Individuals with Phenylketonuria (PKU), a rare inherited genetic disorder, cannot properly metabolize phenylalanine, a common amino acid. As amino acids are the main building blocks for protein molecules, people with PKU have to be very cautious when consuming foods containing protein, and cannot eat foods deemed "high in protein." (As a result, the majority of the foods on this list are off-limits, with the exception of broccoli, in very limited amounts).
Is it easy to get where I live?
The beauty of the internet and sites like Amazon.com is that purchasing specialty foods and having them shipped right to your door has never been easier. Still, if you just enjoy the occasional grocery store experience, it's good to check up and see if the items on this list are sold at your local market. Legumes are pretty standard, and you can find them almost anywhere. (The same is true for vegetables like broccoli and most nuts.) Seeds and certain grains are sometimes harder to come by, especially ones like hemp seeds and quinoa. And then there are the foods on this list like spirulina that are only typically sold in a specialty store or grocer. If your local grocery store doesn't carry it, chances are you'll have to hit up the nearest health food store if you want to purchase in-person. Otherwise, amazon.com's nationwide shipping is the ideal solution!

Portability
Can it be prepped, prepared, and transported easily?
If you're looking to supplement your diet with plant-based sources of protein, chances are you're NOT looking to spend a bunch of additional time and effort incorporating them into your already busy lifestyle. This is where it's especially important to consider what forms each food is sold in. Dry beans are typically cheaper, but they take a bit of additional prep work (i.e. soaking overnight and boiling) but beans sold in a can are ready to use as soon as they're opened. Also, consider if it can be used in place of animal-based sources. Soy milk, while a great alternative in many ways to dairy milk, won't set up in some recipes and desserts (like pudding) like cow's milk. Tofu is extremely versatile and can be cooked using many different methods and in a number of recipes, but it is usually a bit water-logged when it's purchased and so requires time to dry out. Also consider if it's an easily portable food, especially if you eat some of your meals on-the-go or need a handy post-workout snack that can be simply thrown into your gym bag. Foods that need refrigeration aren't good options, but nuts, seeds, and even grains, beans, and vegetables that have already been cooked and prepared beforehand travel well when thrown into bags and Tupperware.

Ease of Use
You really could not ask for an easier way to get healthy proteins into your diet than with plant-based proteins like these. They can be worked into just about any meal and are easy to work with if you take a little time to understand how to prepare them and are willing to get a little creative at meal time. Our goal was to help you find the best plant-based proteins available and to show you how you can still eat healthy and give your body the protein it needs without having to rely so much on unhealthy meats and other food sources. So try some of these today and see how easy they are to use and how delicious they can be!
Frequently Asked Questions
q:
How does protein work?
a:
Proteins are the molecules responsible for the structure, function, and regulation of the body's tissues. Proteins are made of chains of hundreds of thousands of amino acids, which attach to one another. Twenty different amino acids can link together to form a protein. The unique sequence of amino acids that link together determines the structure of the resulting protein and the function it will have within the body.
q:
What does protein do for our bodies?
a:
Proteins are large and complex molecules that are a crucial component of the human body and are found in every cell of your composition. They are the molecules mainly responsible for the structure, function, and regulation of the body's tissues. Below is a short list of body functions and parts that depend on protein:
- Hair and nails are composed mostly of protein.
- Protein is used by the body to build and repair muscle and tissue.
- Protein is important in the making of enzymes, hormones, and other important body chemicals.
- Protein is a key component in bones, blood, skin, muscles, and cartilage.
When amino acids link together to form a protein, they create a unique structure with a specific protein function. Five of the major protein structures and their functions are:
- Antibodies (example: Immunoglobulin M): When a foreign particle, such as bacteria or virus, enters the body, antibodies attach to the
particle to help protect the body.
- Enzymes (example: DNA polymerase): The main function of enzymes is to carry out the chemical reactions that occur within the cells of
the body. A secondary function of enzymes is forming new molecules by interpreting genetic information in DNA.
- Messengers (example: oxytocin): Messenger proteins are responsible for transmitting signals between cells, tissues, and organs so that
biological processes can take place. Many hormones are messenger proteins.
- Structural Component (example: elastin): In addition to providing structure and support for the body's cells, structural proteins also a
allow the body to move.
- Transport/Storage (example: serum albumin): Structural proteins bind atoms together, then carry them throughout the cells of the
body.
q:
What forms of protein are available (and what is the difference)?
a:
There are many different forms of protein, and each provides a unique combination of nutrients and is most effective at different times. The type of protein that is best for you will be determined by your nutritional needs, dietary restrictions, and when you plan on using it. Consult the list below to determine which protein will best meet your needs:
- Whey Concentrate: This is one of the most commonly found types of protein and is very inexpensive. It is a good pre-and post-
workout choice. It may be hard to digest for some users, leaving them to feel bloated or gassy.
- Casein Protein: Casein protein breaks down very slowly, taking a full 5-7 hours to fully digest. This means that steadily absorbs its
protein and nutrients over a long period of time. It is recommended that casein protein is taken before bed so that your body can
refuel and repair as you sleep.
- Whey Isolates: This fast-absorbing protein is a good choice for people that follow a low-carb diet. They can be taken pre- or post-
workout. It costs a little more than traditional whey proteins.
- Hydrolysate protein: This is the quickest absorbing protein available, and therefore, is also the most expensive. It is easier to digest
than whey proteins and can be used pre- and post-workout.
- Soy protein: This plant-based protein option is suitable for vegetarian or vegan diets. In addition to protein, it also provides users with
a healthy dose of glutamine, arginine, and BCAA's. It can be used both pre- and post-workout, but it is not recommended that soy protein is taken
immediately before sleep.
- Milk Protein Isolate: This combination of whey and casein proteins is usually part of a blended protein combination. It isn't the most
recommended source of protein but can serve as a nutritional filler if necessary.
- Egg Albumin: Before protein powders existed, egg albumin (i.e. egg whites) is where athletes needed a protein boost got their fix. It
provides many amino acids and helps build lean muscle. Egg albumin is now available in powder form and can be used anytime during
the day.
q:
Why do athletes need protein after a workout?
a:
When you workout, you strain and damage your muscles, and when you are finished, your body needs to repair the damage caused so that the muscle can rebuild. The process of repairing and rebuilding muscle fibers is called muscle protein synthesis, and ingesting protein after a workout can help this process along. Protein is generally quickly absorbed (except for casein) and can help stimulate muscle repair and growth in most athletes. Additionally, studies have shown that athletes that take protein after a workout experience less soreness, have a better overall immune response when ill, and need to visit the doctor less. Protein is not only used for recovery, but for muscle growth. After a tough workout, your body repairs or replaces damaged muscle fibers by fusing new muscle fibers together. These new muscle protein strands are called myofibrils. These new muscle fibers, or myofibrils, increase in number and size and are what cause muscle growth.
q:
How is protein digested?
a:
Your stomach is full of enzymes specifically designed to help you digest different types of food and nutrients. Pepsin is the enzyme that your body produces specifically to digest proteins. When a protein enters your stomach, pepsin breaks apart the peptide molecules that hold the protein together. Digestion of the protein is completed in the small intestine by the enzymes trypsin, chymotrypsin, and carboxypeptidase.
q:
How do I properly store these foods and keep them fresh for longer?
a:
By and large, most of the items on this list can be kept freshest in the refrigerator or freezer. If you're trying to save money and opt to buy in bulk, extra nuts and seeds that you don't immediately use can be preserved in the refrigerator or freezer for many months. The cold temperatures ensure that the oils they contain won't go rancid. Legumes that are not cooked, like dried beans, have a pantry shelf life of up to two years before they start to lose moisture and experience vitamin degradation. However, items like soy milk and tofu won't last much longer than a week or two in the fridge. If you have leftover or extra tofu, you will need to store it in a tightly closed container filled with water and be sure to change the water every day. Soy milk can be bought in plastic/foil rectangular containers that don't need refrigeration until they've been opened, so you can buy multiple packages of soy milk in this form and keep them in your pantry until you're ready to use.
q:
Why are proteins so important?
a:
Proteins are essential for a healthy diet. Proteins contribute to the growth of muscles and also provides protein for the maintenance of muscle mass and normal healthy bones. The average adult needs approximately 45-75 grams of protein every day, based on age, weight, and level of activity. Do not exaggerate your intake of proteins.
q:
Why are plant-based proteins the best for our bodies?
a:
Our bodies need protein to function and stay healthy. We can get protein from meats and other animal-based products but they bring with them not so good things as well. Fats and oils, as well as lots of salts and suagrs, can be found in non-plant-based protein sources. We get protein but it is an unhealthy protein because it has all this other unhealthy stuff with it. Plant-based proteins are best because they generally have only healthy elements such as proteins, vitamins, nutrients, and healthy fats and oils.
q:
Is it safe to eat only plant-based proteins?
a:
Generally speaking, there is no harm in eating only plant-based proteins so long as you get enough protein for your body and you have no other health conditions that you need to worry about. It is best to talk to your health care provider though to make sure you have no health concerns or medications that could affect what foods you can and cannot eat!
Subscribe to our newsletters