Best Plant Based Proteins Reviewed
last updated:
May 10, 2019
As runners and athletes, it is incredibly important that we get the right amount of protein so we can continue to perform at optimal levels—and the best plant based proteins featured on this page are excellent sources to consider incorporating into your daily diet.

If you want to meet your performance goals, it is important that you have your nutrition down packed. And whether you are a vegan, vegetarian, or a meat eater, the best plant based proteins will ensure you get the nutrition you need to fuel your body. Contrary to popular belief, the best protein doesn't just come from animal products—and our list proves this.

The best plant based proteins are a delicious way to get your daily source of protein and meet those macro goals you have set for yourself. Check out our top ten picks below!
This is the best product on our list that is currently in stock:

Nutritional Yeast
Why is it better?
Tastes great
Can be used in lots of different dishes
Great prices
Gluten Free
Vegan
Filled with essential vitamins
Great fiber source
In a
Hurry? Editors choice:

Test Winner: Nutritional Yeast

8
Researched Sources
2.5k
Reviews Considered
10
Hours Researching
20
Products Evaluated
Versatility
Bottom Line
Use
Value
Effectiveness
By Default
10 Best Plant Based Proteins
Criteria Used for Evaluation
Expert Interviews & Opinions
Most Important Criteria
(According to our experts opinion)
Experts Opinion
Editors Opinion
Users Opinion
By Default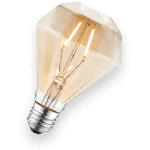 Think About Your Body
Healthy food is more essential to your daily needs that we often just forget. They can give you Vitamins and minerals we need to stay healthy and comfortable. Think about what your daily routine is, what you feel like your body is lacking, research what healthy food will help with in your life.
Think Outside The Box.
Don't be afraid to try something new, the food on this list and many more could really change your life. Food like this, yes can taste a little funky, but thats ok try something new. There are many good choices
Other Factors to Consider


Compatibility
As an athlete, getting the right amounts of proteins, fats, and carbohydrates (as well as vitamins and minerals) is crucial to your overall health, wellness, and athletic performance. When our bodies don't receive enough of our daily needs for macronutrients and micronutrients, we suffer. We lose energy and constantly fight fatigue, can't focus, experience insomnia, and can't properly build muscle to help improve within our sport. Protein is especially important for athletes, because it contributes directly to building and maintaining muscle and aids in a number of bodily and organ functions. In short, you need it, and you need a lot of it! However, when most people think of a protein-rich diet, what foods come to mind?
Chicken
Steak
Fish
Most people think of meat when it comes to protein. But what about the non-meat eaters out there or those of us that simply want to increase our intake of plant-based foods? Have no fear! There are lots of plant-based proteins out there that really pack in the protein, and many of them are so versatile, you most likely won't miss eating meat at all! This list compiles some of the best plant sources of protein out there.
Do you have a food allergy or certain dietary restrictions?
Obviously, those with nut allergies can't partake in dishes that contain almonds or peanut butter, and may also need to be cautious around seeds because of cross-contamination (for instance, some companies that produce peanut and almond butter also produce sunflower seed butter. This probably isn't a wise consumption choice for a person with a severe tree nut allergy because of the risk of shared equipment and cross-contamination of the different products). It's important to be aware of any food allergies you may have, so be sure to get an allergy test before trying any completely new-to-you foods. Individuals with Phenylketonuria (PKU), a rare inherited genetic disorder, cannot properly metabolize phenylalanine, a common amino acid. As amino acids are the main building blocks for protein molecules, people with PKU have to be very cautious when consuming foods containing protein, and cannot eat foods deemed "high in protein." (As a result, the majority of the foods on this list are off-limits, with the exception of broccoli, in very limited amounts).
Is it easy to get where I live?
The beauty of the internet and sites like Amazon.com is that purchasing specialty foods and having them shipped right to your door has never been easier. Still, if you just enjoy the occasional grocery store experience, it's good to check up and see if the items on this list are sold at your local market. Legumes are pretty standard, and you can find them almost anywhere. (The same is true for vegetables like broccoli and most nuts.) Seeds and certain grains are sometimes harder to come by, especially ones like hemp seeds and quinoa. And then there are the foods on this list like spirulina that are only typically sold in a specialty store or grocer. If your local grocery store doesn't carry it, chances are you'll have to hit up the nearest health food store if you want to purchase in-person. Otherwise, amazon.com's nationwide shipping is the ideal solution!


Ease of Use
You really could not ask for an easier way to get healthy proteins into your diet than with plant-based proteins like these. They can be worked into just about any meal and are easy to work with if you take a little time to understand how to prepare them and are willing to get a little creative at mealtime. Our goal was to help you find the best plant-based proteins available and to show you how you can still eat healthily and give your body the protein it needs without having to rely so much on unhealthy meats and other food sources. So try some of these today and see how easy they are to use and how delicious they can be!
Plant-based proteins like those here on our top ten list are very effective when it comes to the nutrients they provide and the effect they have on our bodies and overall health and wellbeing. They are natural sources of protein as well as all the other nutrients we need. They can help keep you healthy and strong and will also go a long way in keeping meal time interesting and fun for the entire family!
The list of the top Best Plant-Based Proteins we have come up with consists of versatile, delicious, healthy foods that you can incorporate into your most common meals, blend in with your smoothies or soups, or make protein balls or energy bars with. The recipes and options are limitless, delicious, and (most importantly) packed with protein. These foods will help you stay healthy and will support you well in your workouts and on your journey to a healthier you!
Can it be prepped, prepared, and transported easily?
If you're looking to supplement your diet with plant-based sources of protein, chances are you're NOT looking to spend a bunch of additional time and effort incorporating them into your already busy lifestyle. This is where it's especially important to consider what forms each food is sold in. Dry beans are typically cheaper, but they take a bit of additional prep work (i.e. soaking overnight and boiling) but beans sold in a can are ready to use as soon as they're opened. Also, consider if it can be used in place of animal-based sources. Soy milk, while a great alternative in many ways to dairy milk, won't set up in some recipes and desserts (like pudding) like cow's milk. Tofu is extremely versatile and can be cooked using many different methods and in a number of recipes, but it is usually a bit water-logged when it's purchased and so requires time to dry out. Also consider if it's an easily portable food, especially if you eat some of your meals on-the-go or need a handy post-workout snack that can be simply thrown into your gym bag. Foods that need refrigeration aren't good options, but nuts, seeds, and even grains, beans, and vegetables that have already been cooked and prepared beforehand travel well when thrown into bags and Tupperware.
Frequently Asked Questions
q:

How does protein work?

a:

Proteins are the molecules responsible for the structure, function, and regulation of the body's tissues. Proteins are made of chains of hundreds of thousands of amino acids, which attach to one another. Twenty different amino acids can link together to form a protein. The unique sequence of amino acids that link together determines the structure of the resulting protein and the function it will have within the body.
q:

What does protein do for our bodies?

a:

Proteins are large and complex molecules that are a crucial component of the human body and are found in every cell of your composition. They are the molecules mainly responsible for the structure, function, and regulation of the body's tissues. Below is a short list of body functions and parts that depend on protein:

Hair and nails are composed mostly of protein.
Protein is used by the body to build and repair muscle and tissue.
Protein is important in the making of enzymes, hormones, and other important body chemicals.
Protein is a key component in bones, blood, skin, muscles, and cartilage.

When amino acids link together to form a protein, they create a unique structure with a specific protein function. Five of the major protein structures and their functions are:

Antibodies (example: Immunoglobulin M): When a foreign particle, such as bacteria or virus, enters the body, antibodies attach to the particle to help protect the body
.Enzymes (example: DNA polymerase): The main function of enzymes is to carry out the chemical reactions that occur within the cells of the body. A secondary function of enzymes is forming new molecules by interpreting genetic information in DNA.
Messengers (example: oxytocin): Messenger proteins are responsible for transmitting signals between cells, tissues, and organs so that biological processes can take place. Many hormones are messenger proteins.
Structural Component (example: elastin): In addition to providing structure and support for the body's cells, structural proteins also allow the body to move.
Transport/Storage (example: serum albumin): Structural proteins bind atoms together, then carry them throughout the cells of the body.
q:

What forms of protein are available (and what is the difference)?

a:

There are many different forms of protein, and each provides a unique combination of nutrients and is most effective at different times. The type of protein that is best for you will be determined by your nutritional needs, dietary restrictions, and when you plan on using it. Consult the list below to determine which protein will best meet your needs:

Whey Concentrate: This is one of the most commonly found types of protein and is very inexpensive. It is a good pre-and post-
workout choice. It may be hard to digest for some users, leaving them to feel bloated or gassy.
Casein Protein: Casein protein breaks down very slowly, taking a full 5-7 hours to fully digest. This means that steadily absorbs its
protein and nutrients over a long period of time. It is recommended that casein protein is taken before bed so that your body can
refuel and repair as you sleep.
Whey Isolates: This fast-absorbing protein is a good choice for people that follow a low-carb diet. They can be taken pre- or post-
workout. It costs a little more than traditional whey proteins.
Hydrolysate protein: This is the quickest absorbing protein available, and therefore, is also the most expensive. It is easier to digest
than whey proteins and can be used pre- and post-workout.
Soy protein: This plant-based protein option is suitable for vegetarian or vegan diets. In addition to protein, it also provides users with
a healthy dose of glutamine, arginine, and BCAA's. It can be used both pre- and post-workout, but it is not recommended that soy protein is taken
immediately before sleep.
Milk Protein Isolate: This combination of whey and casein proteins is usually part of a blended protein combination. It isn't the most
recommended source of protein but can serve as a nutritional filler if necessary.
Egg Albumin: Before protein powders existed, egg albumin (i.e. egg whites) is where athletes needed a protein boost got their fix. It
provides many amino acids and helps build lean muscle. Egg albumin is now available in powder form and can be used anytime during
the day.
q:

Why do athletes need protein after a workout?

a:

When you workout, you strain and damage your muscles, and when you are finished, your body needs to repair the damage caused so that the muscle can rebuild. The process of repairing and rebuilding muscle fibers is called muscle protein synthesis, and ingesting protein after a workout can help this process along. Protein is generally quickly absorbed (except for casein) and can help stimulate muscle repair and growth in most athletes. Additionally, studies have shown that athletes that take protein after a workout experience less soreness, have a better overall immune response when ill, and need to visit the doctor less. Protein is not only used for recovery, but for muscle growth. After a tough workout, your body repairs or replaces damaged muscle fibers by fusing new muscle fibers together. These new muscle protein strands are called myofibrils. These new muscle fibers, or myofibrils, increase in number and size and are what cause muscle growth.
q:

How is protein digested?

a:

Your stomach is full of enzymes specifically designed to help you digest different types of food and nutrients. Pepsin is the enzyme that your body produces specifically to digest proteins. When a protein enters your stomach, pepsin breaks apart the peptide molecules that hold the protein together. Digestion of the protein is completed in the small intestine by the enzymes trypsin, chymotrypsin, and carboxypeptidase.
q:

Why is protein so important?

a:

Proteins are essential for a healthy diet. Proteins contribute to the growth of muscles and also provides protein for the maintenance of muscle mass and normal healthy bones. The average adult needs approximately 45-75 grams of protein every day, based on age, weight, and level of activity. Do not exaggerate your intake of proteins.
Subscribe to our newsletters