20 Best Power Racks Reviewed and Compared
last updated:
May 01, 2020
Power racks are essential to any serious weight training practice, especially for those wanting to
bring the gym home
for extra training. They allow for safe solitary weight training when you don't have the option of a spotter.
Serious athletes can also benefit from a power cage as they offer a lot of benefits to any workout routine. From leg day to pull-ups, power racks can assist anyone on their bodybuilding journey.
We have done some serious research and offer a great FAQs and Criteria section that offers up-to-date info on what makes our 10 Best Power Racks some of the best options to choose from. Scroll through and check it all out so you can get your home gym set up just right for you without all the hassle.
In a Hurry? The test winner after 20 hrs of research

Fitness Reality X-Class Light
Why is it better?
Excellent engineering
Dual multi-grip pull-up bar and dip handles included
In a
Hurry? Editors choice:

Test Winner: Fitness Reality X-Class Light

10
Researched Sources
1500
Reviews Considered
20
Hours Researching
19
Products Evaluated
Materials
Accessories
Value
Advanced Features
Durability
By Default
Top 20 Power Cage Reviews
Criteria Used for Evaluation


Materials
When something is going to be holding as much weight as a power rack, it's obviously important that it's made of high-quality materials.
All of the power cages and squat racks on our list are made of either 2" or 3" high-quality steel. Be sure to look and see if the rack you're looking at will be painted or not. Paint can help the rack stay in good shape over time, especially if it's placed outside, which is actually very common. Some other things to look for in the materials department are chrome plated bars and powder-covered weight plates, as these can help the apparatus look and perform well over a long life-span.


Accessories
A standard rack will also include some kind of a pull-up bar, which is essential to the development of the back muscles. No other exercise can substitute the pull-up and chin-up. The best power cages have a complex pull-up bar, meaning it has multiple grips and bent tips. A triceps dip station is also fairly common on a power rack. Such a compound exercise is very effective in stimulating all the triceps heads, although is not an irreplaceable exercise. Other machines such as cable crossovers, lat pulldown machines, and similar gear are also useful, although less important for developing a complete physique than the pull-up bar and dip handlebars. So, the importance order of the accessories on a power rack is as follows: pull-up bar, triceps dip station, and then other types of machinery.


Value
There's a common saying "you get what you pay for," but that's not always the case. Some racks might be over-priced, while others might be under-priced. But it's up to the consumer to thoroughly investigate the product and decide if it's worth it or not. As a general idea, never sacrifice safety by buying something cheap when your well-being might depend on it.


Advanced Features
There are several features that are fairly common across all power racks, and others that are more specialized. J-Hooks are the safest bar catches available for bench pressing, while larger, T-shaped catches are better for squats. When squatting, the bar needs a longer horizontal space for it to land correctly. On the other hand, when bench pressing, the bar needs less horizontal space and more of a V-like cavity. So, ideally, a rack should have both types of catches for both types of exercises. Rubber is always useful because it offers ground traction, protects the floor and barbell from scratches, prevents the user from callus formation, and so on. Plate holders always come in handy because they save the user the extra work needed to pick them up from the ground. More so, adequately placed plate holders can further stabilize the rack. Be careful, though, as some badly designed plate holders might do the exact opposite, meaning destabilizing the rack by moving the center of gravity towards them. The paint quality can make a difference between a long-lasting color, a rack also suitable for outdoors, and just all-around durability.


Durability
No matter the product, you want to buy something that is durable so it lasts a long time and you can get your money's worth out of it. Power racks are obviously no exception.
There is a range of durability of the products on our list, but we made sure to only include ones that we felt good about lasting you a long time. The more durable the rack, the more expensive it's probably going to be, but that's why it will last a long time, because of being made of more expensive, high-quality, durable materials.
Expert Interviews & Opinions
Most Important Criteria
(According to our experts opinion)
Experts Opinion
Editors Opinion
Users Opinion
By Default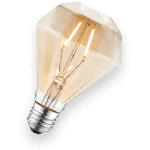 Bolt it Down!!
It is highly recommended to bolt your power rack to the floor. This will prevent the rack from tipping over which could be caused from a multitude of reasons such as a shift in weight or even a child climbing on it. Needless to say that a heavy steel frame falling over on you, a child, or even just by itself and possibly damaging surrounding items could be at the very least a hassle, and at the worst a total tragedy.
Maintenance is key to longevity
It is important to follow the maintenance suggestions of your power rack. Proper cleaning and lubrication will assure your equipment functions properly at all times. Some people include maintenance as part of their cool-down after a workout which we think is a fantastic idea.
Other Factors to Consider


Safety Hazards
Weightlifting is normally not a solo activity and requires a spotter - Someone that is there to grab the bar when you reach muscle failure. This one of the most common mistakes novices make and can be dangerous. However, Power Racks are the answer to this.
They are designed to prevent safety hazards. They give you the ability to work out alone by offering spotting levels for different routines.
Make sure you are following weight and safe lifting standards that are usually laid out in the owners manual. There you can also find other safety hazards that are commonly associated with weightlifting. Power cages are designed to lower safety hazards and that is why it is best to be informed on what makes the best power racks.


Size
Checking the space you want to fill before purchasing the best power rack for you is ideal. They vary in size and can be customizable to your needs as well.
You will also want to make sure the chosen space is efficient enough to take your movement outside the rack. You aren't going to be inside the rack at all times.
Therefore, power cage setups suggest a 2-foot radius or more for an unrestricted weightlifting area.Also, consider storage and walk around space for changing weights and maintenance. All of this goes into the size that is best fitted to your search.


Capacity
Especially if you're an advanced weightlifter, you want to make sure your power rack is capable of holding the amount of weight you want to lift. For most of us mere mortals, this shouldn't be a problem. But if you regularly lift weights above 300 pounds please be sure to double check the manufacturers recommended maximum weight.
No matter the weight capacity or how much you're actually lifting, it's a good idea to secure the rack to the floor with the included bolt holes each of these racks comes with. This is another one of those good safety hazard prevention practices. Therefore make sure your space is set up to have bolts secured into the platform or floor.
Frequently Asked Questions
q:

What is a power rack and what is it used for?

a:

Power Racks are weight training equipment that seconds as a spotter. They are usually made of four posts that have adjustable bars that catch L hooks on the outer sides. PowerRacks usually don't cause movement restrictions and work to hold barbells for squats, bench presses, and other weight training exercises.

Not to be confused with squat cages, which restrict you to doing limited weight training, power Racks give you the option of a full spectrum weightlifting experience. What's more, unlike a Smith machine, the barbell is not attached.

Power racks are ideal for most all classic powerlifting moves such as Bench presses, lunges, deadlifts, bicep curls, etc. They are a great addition to any weightlifting regimen and come in many sizes to fit different spatial and personal needs. Therefore, we made sure to add variety to the 10 best power racks lineup; something for everybody.
q:

Is there other equipment that I should buy for my power rack?

a:

Most power racks do not come with added equipment so it is suggested to acquire dumbbells, a bench, assorted plates, and even some rings for those training to be the next Ninja Warrior. Resistance bands are another great addition to the power rack arsenal. You can strap them onto the rack, for less aggressive muscle building techniques, helping heal muscle injuries.

Outside of added work out equipment, we recommend getting back up nuts and bolts. Most offer this but it never hurts to make sure you have more of what you need when it comes to repairing. Yes, power racks do come with guarantees, however, sometimes you do not want to send a whole rack back or wait on the part to be mailed. This isn't a common answer but being prepared for anything is good practice.
q:

What type of maintenance will my new power cage need?

a:

Obviously, as we said, maintenance is inevitable and you should be prepared. But, it's usually all in the nuts and bolts. Furthermore, if you do a good job of maintaining your equipment and follow good manual guide practices you should exceed life span expectations.

The following are a few suggestions we came up with to make sure you are doing less maintenance and more curls:
Do not leave your Power Rack to the elements. Direct sun, rain, heavy humidity, and all that nature isn't good for the bars. If you insist on having an outdoor gym, find ways to better weatherproof your equipment: building a cover, paint, waterproofing style nuts and bolts.
Lube her up. Make sure that you keep all the hardware up-kept and tightened. The best power racks are mostly metal and sometimes you have to show a little love.
Tighten the bolts often without overtightening. Under and over tightening of hardware can both equally affect the structural integrity of even the best power racks.
Add rubber material to the safety bars to keep from direct contact to paint, preventing scratching and adding longevity to the bars.
Do not add more weight than specified by the owners manual.
Make sure to follow all manufacturers suggestions and you should never have any issues; they are set for a reason.
q:

How do I know if the price is right on a power rack?

a:

Well, this is somewhat of a subjective answer as people perceive value differently. It's important to carefully evaluate the aforementioned metrics.

The structure consists of materials used, design, and so forth. Ask yourself how sturdy is the whole structure? How thick is the steel being used? How's the overall structural design? etc.
What are the features and accessories, auxiliary parts, finishing quality, and so forth? How many accessories does it have? How's the quality of the finishing and auxiliary parts? etc.
Ask yourself if you're going to have adequate warranty clauses and customer service support. If you're unsure, ask the seller or manufacturer.
Other factors such as transport costs, country of origin and its rules and regulations all play a deciding factor in the final price and whether it's worth it or not.
Another important practice consists of checking the competition and the market as a whole to see if there are cheaper alternatives in the same quality range. Furthermore, decide what rack may fit you personally the best. For example, if you're under 200 pounds, it's not really necessary to buy a power rack that has a +1000 lbs weight limit because you'll most likely never be able to lift that much. Or if you're looking for an amateur home gym, it isn't necessary to buy the absolute top of the line power rack.
Subscribe to our newsletters