Best Pull Up Bars Reviewed
last updated:
Jun 05, 2020
Whether you are building your own home gym or just want to be able to get some extra training in at home, one of the best pull up bars on our list are a definite must-have!
Pull-ups are an excellent exercise for all runners and athletes. They isolate several muscle groups that will help you increase both your strength and agility—and who doesn't want to be able to say they can do a pull-up?! Pull up bars are lightweight, easy to set up, and many of them are really portable as well! Our list contains pull-bars for all budgets and space options. So, whether you want something versatile and easy to travel with or a bar that will stay in place in your home
gym
, we have options for everyone.
Take a look at our final 10 picks below—and get to training!
In a Hurry? The test winner after 13 hrs of research

Iron Gym
Why is it better?
Accommodates most door frames
Weight capacity 300 pounds
Multiple uses include floor exercises
In a
Hurry? Editors choice:

Test Winner: Iron Gym

4
Researched Sources
1.5K
Reviews Considered
13
Hours Researching
15
Products Evaluated
Durability
Capacity
Size
Value
Versatility
By Default
Criteria Used for Evaluation


Versatility
Versatility was one of the top factors we considered when compiling our top ten list of the best pull-up bars because we know many of our readers may be looking for more than just something they can do pull-ups on. That being said, it is important to note that this factor will depend on your specific needs. When we took a look at versatility we considered several factors before making our final rating.
First and foremost, we took a look at how the chin up bar is set up. Is it easy to move? Does it fit in most door frames or does it have to be permanently set up? We also took a look at whether or not it offered adjustable height or width options—this is especially important for those of you who have special dimensions in your home or if you want to do hanging core exercises as with your pull-ups as well.
While evaluating the overall versatility of each pull up bar, we also considered what else you can do with the home pull-up bar. You may have noticed we have lots of different options on our list, some allow you to do tons of additional workouts while others stick to the pull-up. Our list features a power rack that will let you knock out your pull-ups, hanging core workouts and tons of lifts—so if you want to do bench, squat, etc. at home you will want to take a look at this one.
On the other hand, we offer more portable options that also allow you to work on hanging core workouts, dips, push-ups, and so much more without beings as bulky and permanent as a power rack. At the end of the day, there are definitely more versatile options than others, but what is important is that you get something that specifically fits your needs and offers the features you need to get a good workout in from home.


Capacity
Weight capacity is one of the most important factors to consider when looking for the perfect pull up bar—after all, you need to make sure it can handle not only your weight but also any additional workouts you may want to use it for. When we evaluated the capacity of each of the products, we selected we took a look at how much they can handle—but at the end of the day, you need to make sure the capacity fits your needs. Most importantly, it needs to handle your body weight, and from there you need to make sure that it can handle any additional weighted workouts you may want to use it for.
So, first and foremost, before making your final decision, check out the capacity we have stated in each of our reviews and make sure it is a bit above your bodyweight. You won't want something that is exactly your body weight because it won't give you much room for weight fluctuation. When we considered the overall capacity of the pull-up bars we evaluated we also took a look at the grips each one had to offer and whether or not they comfortably allowed for weighed core workouts or weighted pull-up training.
At the end of the day, the capacity you end up going with will solely depend on your needs, how much you weigh, and what you will be using the pull-up bar for. Our list offers all types of capacity options—from chin up bar that can only handle up to 150 pounds to a power rack that can handle up to 750 pounds—so there is definitely something out there for all of you!


Durability
Durability is always one of the most important factors to consider when purchasing any type of gym equipment—whether it is a treadmill, elliptical, etc. When it comes to a home pull-up bar we know our readers are looking for something they can rely on for years to come—regardless of how much or how little it actually costs. That being said, we want to make it clear here that more expensive does not equate to more durable, so don't just pick the most expensive options thinking that it is the best long-term selection on our list.
We want to say that all of our selections are incredibly durable and built to last—some of them even offer long term warranties, which is a testament of how much a company will stand behind their product! When you take a look at the durability of your future home pull-up bar you will need to consider several factors. First and foremost, check to see what it is built of. The best pull up bars are made of high quality and heavy duty still—and this is not an exclude the hardware that they hold them together either. The most durable options will also feature no-slip paint or comfortable but durable grips. Make sure to take a look at reviews from actual users (we made sure to do this as well) to get a good gauge on the true durability and life of the home pull-up bar.
Before making your final decision remember that you need to make sure you consider where you will be using your pull-up bar and the exercises you will need it for. Make sure to stick to the capacity it states—if you go over you cannot expect your pull-up bar to handle it. Keep in mind that in order to get the most out of your chin up bar you will need to make sure you take care of, otherwise, it will not be as durable as it was built to be.


Size
It is easy to get caught up in finding the perfect home pull-bar and forget to really double check and make sure that you get the one that is the perfect size for your space. We included size in our top factors because if you get something that is too big or too small then what's the point, right? If it doesn't fit then you won't be able to use it—and you will end up right back at square one.
There are several different types of pull up bars to choose from. Make sure you consider your needs and if you want a compact one look for those, if you want a doorway pull-up bar make sure your doorways are the standard size they are made for, and if you want a mountable bar that stays put consider the space you want it in before making your purchase. If you choose an option that mounts on the wall or ceiling it's a good idea to know how far apart your studs or joists are before buying so you can be sure to get a product that will fit and install securely where you want it.
You will also find that we included a power rack and power tower option on our list. If you have the space for these—or if you are on the hunt for options for a permanent home gym—these may be worth their added bulkiness and weight. Before investing in one of these you will need to make sure their dimensions will fit you your space—you don't want to accidentally get one that is too big.


Value
Before purchasing anything, we need to make sure we can afford it and that it fits our budget—but most importantly we need to make sure that it is worth the investment, no matter how much or how little that is. So, when we took a look at the overall value of each of our selections we took a look at all of the factors we considered above, rated them, and compared them to their overall cost or investment.
It's important to consider your personal goals when looking for your pull up bar. So, think about where you are at physically and where you want to go. If you are a beginner and can't do strict pull ups or chin ups look into the ones that let you progress. If you are a pro then make sure they have challenging features that will provide you with a versatile workout. Make sure to weigh your own needs to the price of the pull-up bar before making your purchase.
Expert Interviews & Opinions
Most Important Criteria
(According to our experts opinion)
Experts Opinion
Editors Opinion
Users Opinion
By Default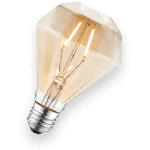 Check your Frame
Make sure before you buy any pull-up bar you measure your door frame, most pull up bars on this list are adjustable but some of them are not. It is very discouraging buying a pull-up bar online that does not fit.
Weight
Its a good idea to check to see how much weight the bars can handle and also choose a very sturdy door frame. Last thing you want is to bust your door frame or worse fall on yourself.
Use
Its always good to do a little research, think about what you will be using the pull-up bar for. There will be better options depending on what activities you will be doing with it.
Other Factors to Consider


Accessories
If you are looking for a really versatile pull-up bar to invest in then you will also want to take a look at accessories and whether or not the option your considering is compatible with them or if it is sold with more. We took this into consideration but didn't prioritize it in our ratings because it isn't a deal-breaker when it comes to a home pull-up bar--at the end of the day a pull-up bar is specifically made to allow you to do a pull-up so additional accessories are not a priority for everyone on the market for one of these. That being said, before looking at additional accessories make sure you will need them and actually use them before investing in them since they definitely will cost more.
When we took a look at accessories we considered whether or not you could use other workout accessories with the pull-up bar, whether or not you could purchase additional accessories to use with your pull up bar, and whether or not these accessories were included with the initial investment. As you can see, our list includes a barbell power rack which allows you to do tons of lifts and additional workouts with a barbel, resistance bands, bench, and tons of other accessories. We also included a power tower and a pull-up bar that is also compatible with resistance bands--so you can get a ton of other workouts in as well.
As you can see, we offer tons of options in terms of accessory compatibility--but we also offer plain and simple home pull-up bars because we wanted to make sure we offered something for all of our readers. Before making your final decision, if you need something that is compatible with certain accessories make sure to take a close look and ensure that the pull-up bar you are considering will fit your needs.


Bottom Line
By now you're probably as pumped as we are about getting a pull up and chin up bar. With the top ten best at your disposal, we're certain you'll find the perfect piece of equipment for your space, budget, and fitness goals. Whether you're just kicking off your summer workout or rebooting and looking for some changes in your existing routine, a pull up bar is a simple yet powerful way to sculpt, strengthen and even work in some cardio – all from the comfort of your own home! The results that this old school basic trainer ensures are phenomenal. Your new beach body will prove it!
At the end of the day, the bottom line will differ from person to person—after all, if there was an option that would work for everyone there wouldn't be so many home pull-up bars to choose from. Make sure that you consider your own specific needs and prioritize your needs. Make sure you get something that will fit in your space and that will allow you to do the exercises you want to be able to do with your chin up bar. Take the factors we have listed on our page and apply them to your own needs. We did our best to rate each of the products we selected but at the end of the day only you know what is best for you!
Frequently Asked Questions
q:

Do pull up bars work?

a:

Pull ups absolutely help to increase strength and improve stamina, however, the results depend solely on whether or not you stick to a routine. As the old saying goes... "you get better with practice", well it is certainly true when it comes to this.
q:

How much weight can a doorway pull up bar hold?

a:

The exact weight limits vary from manufacturer to manufacturer, but also depends on specific models as well. Some are made for more heavy duty use, and some are not. Typically, the limit on many is set around 300 lbs.

With that said, you also need to consider how you're going to mount the bar. If you go with a doorway bar, then you need to be really sure about how much weight your door frame can take. The bar you buy can hold all the weight in the world, but if you have a door frame that might only hold about 200 lbs, then that's your limit.
q:

Are doorway pull up bars strong enough to hold my weight?

a:

Standard doorways can hold up to 340 pounds--and keep in mind that doorway models have been tested and engineered to handle the weight capacity they were designed to withstand.
q:

How do I achieve the right form for the "perfect pull up"?

a:

To achieve the proper perfect pull up position yourself under the bar, grab it shoulder width apart with your palms facing away from you, and hang with your arms fully extended. Here you should be able to feel your core engage and as you begin to pull yourself you will feel your lats begin to engage as well. Make sure to keep your elbows down at your sides. Keep in mind that pull up bars offer other positioning forms–including chin-ups–to work on, so make sure to reference your bars manual for specific instructions.
q:

Will I need any additional accessories?

a:

This depends on your needs–if you want to work on ring dips, for example, you will need additional accessories, like rings for example. These accessories can be specifically helpful for Crossfit athletes.
q:

What is the benefit of a ceiling or wall mounted pull up bar?

a:

Ceiling mounts provide more stability and are much more secure. They can also handle up tp 800 pounds and have more space for total body workouts.
q:

How do pull up bars help build muscle strength?

a:

In a nutshell, the home pull up bar utilizes your bodyweight to workout muscle groups you normally hit during runs or standard workouts.
Subscribe to our newsletters