Best Pull Up Bars Reviewed
last updated
Dec 31, 2018
Regardless of whether you go to your local
gym
and use one of their many exercise
machines
, or if you prefer to workout from the
comfort
of your own home, a good pull up bar is a great addition to every athlete's workout equipment. Pull up bars provide you with a great upper body workout, strengthen your core, and help you maintain your routine no matter what your schedule looks like. Many are lightweight and portable enough to take with you on the go while being
budget friendly
at the same time. We included several different styles of bar on our list, from those that permanently install to the wall or ceiling to free-standing options and more so that everyone will find something that works for them.
In a Hurry? The test winner after 16 hrs of research

Iron Gym
Why is it better?
Accommodates most door frames
Weight capacity 300 pounds
Multiple uses include floor exercises
In a
Hurry? Editors choice:

Test Winner: Iron Gym

15
Researched Sources
1505
Reviews Considered
16
Hours Researching
15
Products Evaluated
Durability
Capacity
Size
Value
Versatility
By Default
In Depth Review Top 10
Iron Gym
Weider Power Tower
Stamina Door Gym
J fit
Iron Gym Extreme Edition
Garren Fitness Maximiza
IKON Fitness
Ultimate Body Press Ceiling Mount
Ultimate Body Press
CFF
Table of contents
Criteria Used for Evaluation
Other Factors to Consider
Frequently Asked Questions
Sources
Top 10 Pull Up Bars



Accommodates most door frames
Weight capacity 300 pounds
Multiple uses include floor exercises
No additional grips for accessories
Sculpt and strengthen with the Iron Gym Total Upper Body Workout Bar. We love the flexibility of this durable product comprised of heavy duty steel - mount it to most any doorway or use it on the floor for sit ups or push ups.
Read more
Durability
The Iron Gym Total Upper Body Workout Bar helps to strengthen a host of muscles across the entire body. Created from heavy duty steel, users can workout hard without worrying about breaking or cracking the bar. Add simple installment without tools or fasteners and we're sold!
Multi-Functional
Three grip positions for a narrow, neutral or wide positioning lets users focus on different areas of the back more concisely. But not only does this bar allow for chin ups and pull ups it simply and quickly morphs into the perfect floor model for tricep dips, push ups or sit ups. For your best overall workout, that's pretty tough to beat!
Leverage and Weight
The bar fits door frames ranging from 24 to 32 inches, making it accessible to most spaces. Whether working out in your home office, the dorms or bedroom, you can know that this product will fit easily into your space. Add a 300-pound weight capacity and no-slip paint for a better grip and excellent leverage and all that's left is gettin' to it!

Cost/Value
Great price point for heavy duty quality.



Extremely versatile
Free-standing
Affordable
Sturdy
Some users had difficulty assembling
A few reports of missing hardware
This product is unique on our list in that it's a free-standing exercise station that allows you to do pull-ups, chin-ups, dips, leg raises, pushups and more. It's also a great option for those who have a little more room and want something that doesn't require installation of any kind.
Read more
Versatility and Capacity
One of the most well-rounded pieces of equipment on our list, you can use this product to get a near full-body workout. Pull-ups and chin-ups, dips, pushups, leg raises and more are all on the exercise menu. It also has a fairly high weight limit of 300 pounds.
Durability and Size
We didn't come across many durability issues in our research, and this one is sturdy and long-lasting so long as it's assembled and used correctly. It's the largest product on our list and takes up quite a bit of space compared to pull-up bars that simply install in a doorframe, or on the wall or ceiling.
Value
For everything you get this one doesn't cost as much as you might think, and comes from a well-respected name in fitness equipment.



Very versatile
Easy to use
Durable
Affordable
May not fit certain doorframes, measure and check carefully before ordering
This product has a really clever design that makes it the most versatile option on our list. It easily installs in a doorway without any hardware, and it gives the user the option of doing a wide variety of exercises besides pull-ups.
Read more
Versatility and Capacity
This product gives the user the most exercise options of any product on our list. It installs easily in a doorframe where you can do pull-ups and chin-ups from a variety of hand positions, and it also has grips similar to those used in rock climbing gyms to improve your hand strength. It can also be placed on the floor and used to do dips, sit-ups, and a variety of pushups. The weight limit is about average at 250 pounds.
Durability and Size
We didn't find any durability issues during our research and the product is well-made. There were some issues with it not fitting older or custom sized doorframes so be sure to measure the door where you intend to use it and check the sizing carefully before buying. This is one of the smaller products on our list and is easily stored when it's not in use.
Value
This is one of the most affordable items on our list. Couple that with how versatile it is and this is a great value.



The bar is adjustable and it's sturdy enough
Well-made
Some runners said that it doesn't fit some doorways like in description
If you want to grow muscles and enjoy great training, we've got something for you. It's very easy to install and you can take it down easily.
Read more
Durability
This bar is very durable but it's also very good if you have doorway woodwork.

Multi-functional
Many runners appreciated that the hand grips are removable. There are also velcro closures so you can easily adjust it. It is said that you can exercise not only pull-ups and chin-ups but also crunches and sit-ups. The hand grips are very easy to replace. The threads and toggle are very tight and this makes this bar is safe enough.

Leverage and weight
You can change the height and you can even do hanging leg raises. The bar is very long and it will be appropriate for doors up to 40.
Cost/ Value
This one is also a little bit pricey. However, it's made from very sturdy materials and it's worth that money
5

. Iron Gym Extreme Edition



Fits most doors easily
Love the side and wide grips
Five grip positions and focused options for working the inner and outer back brought to you in the comfort of your own home and boasting easy installation and awesome durability? Yes, please!
Read more
Durability
This upgraded edition of the Iron Gym is uber durable with its heavy-duty steel frame. Take your workout to the limit without concern for breaking or cracking your equipment. Built to handle tough workouts with confidence.
Multi-Functional
Default narrow, wide and neutral plus wide and side grips allow users to work more specifically to upgrade fitness and body sculpting with absolute effectiveness. While mounted in the door frame, pull ups, chin ups and other workouts enhance inner and outer back muscles. Quickly remove and take it to the floor for more torso and core exercises. We love the original Iron Gym (see our review) but these bonus features make this upgraded version an excellent selection for those seeking additional focus.
Leverage and Weight
The Iron Gym fits doorways with 3.5" trim and widths of 24-34" (standard residential size). A weight capacity of 300 means an accessible workout for most, and those alternate wide and side grips mean a better body for all!
Cost/Value
Higher priced, nice value
6

. Garren Fitness Maximiza



Durable Chrome Bar
Anti Slip foam grips
Heavy duty wall mounts
Medium duty wall mounts
Low level exercises no wall mounts needed
A broad range of potential strength building exercises
Easy and convenient to set up in your home or your office so that you can regularly take exercise and work on building up the level of strength for your upper body. the chrome bar is good for heavy-duty use and this can be safely fitted in a doorway through the door mounts which are fitted with screws for a secure hold. The mounts allow you to move the bar and use it at different heights. This comes with a choice of door mounts medium duty and heavy duty. The bar is fitted with foam grips which are extra long and none slip.
Very easy to set up and offers the opportunity to set up a schedule of regular and varies exercises.
Read more
Durability
You get safety and secure stability with this screw mounted chrome bar which can be set at various heights which gives you a broader range of body strength exercises. Durability is assured due to the strong Chrome bar which can support heavy duty exercise routines, simply in its design and you get a very good home training tool.

Multi-Functional
You can set this pull up bar anywhere so long as there is a convenient doorway, in your home, at the office, in the garage even in a shed in the garden. The pull-up bar can be adjusted to fit differently sized doorways from 26 inches up to 39 inches which leaves you a lot of room for adjustment. The versatility of this pull up bar allows you to do hanging leg raises chin-ups, dips, crunches, sit-ups, and push-ups. Perfect for upper body exercise and strength build up this tool allows you to access such a broad range exercises in your chosen location and time convenience.
Leverage and Weight
The door mounts will support up to 300 pounds in weight (136kg). with the heavy duty mounts. Door mounts for medium level exercises can take a weight up to 150 pounds (68kg). Can be used free from the door mounts for low height exercises such as foot supported sit-ups.
Cost
Very reasonable purchasing price for a versatile exercise product.



Easy to install
Portable
Durable
440 pound weight limit
This product is unique in that it comes fully assembled with no need to permanently install it. It allows you to simply place it in a doorframe at the appropriate height and it uses clever design to hold itself and the user firmly in place during use.
Read more
Versatility and Capacity
This one only gives you the option of doing pull-ups and chin-ups, but it's very versatile in that it can easily be put up, taken down, and moved without any sort of installation or hardware. This product has one of the highest weight limits on our list as it can hold up to 440 pounds.
Durability and Size
Most users reviewed this as being well-made and durable, and the size and design allow you to easily take the bar down and take it with you when you travel or just move it to another doorway in your home. There were a few reports of damage to doorframes but most people didn't have any problems.
Value
This product is right in line with other similar products and even comes with useful charts showing you the best way to get the most out of it.
8

. Ultimate Body Press Ceiling Mount



Simple, durable design
Ceiling mount keeps your space clutter free
Excellent customer service
Expensive for such a simple piece of equipment
This product is another great option for people who want something they can mount on the ceiling. It gets good marks for sturdiness and being easy to install. The price is in line with most products of this type although the quality is a bit higher which is why we chose it for our list.
Read more
Versatility and Capacity
This option allows you to do pull-ups with several options for hand placement which can give you a more well-rounded workout. Users up to 250 pounds can use this equipment without a problem but those who are heavier will need to look for another option.
Durability and Size
This one got great reviews for its solid and long-lasting construction. The size is good, and because it mounts on the ceiling it takes up less area than options that need to be mounted on the wall.
Value
At first look, the price of this one seems a little expensive, but it's solid, well-built, and durable, and the company has good customer service, so as always you get what you pay for.



Black powder coating finish
Durable
Mountable
Secure
Easy to use
4 different grip positions
High-density foam grips
Mounting holes
Compatible with additional mounting accessories
Not portable
Needs to be mounted on studs
This mountable pull-up bar is durable, secure, and allows you to do several different types of workouts. It's easy to use and can be mounted quickly which makes it hassle-free.
Read more
Durability
This one is really durable! It's made of knurled steel and has high-density foam grips for added durability and comfort.
Multi-Functional
This bar provides you with 4 different grip positions to choose from and can be used with additional accessories--such as abdominal straps, push up rings, and suspension trainers.
Cost/Value
This one is pricier than other options but is definitely a long-term option that's worth investing in.



Durable
Solid, doesn't shake during use
Simple design is very effective
Could be hard to install depending on the construction of your wall or ceiling
This is a basic but highly effective option that's well-made and sturdy. It can be mounted to a wall or the ceiling and is a great way to add some versatility to your workout area without taking up a lot of space.
Read more
Versatility and Capacity
This product is able to be mounted on either the wall or the ceiling and comes with all the hardware needed. Most users reported it was easy to install, but a few people had problems because of irregularly spaced studs in their home. This one can hold up to 300 pounds so long as it's properly installed.
Durability and Size
We didn't find any durability issues while researching this product and people love how solid and well-built it is. This one does come out a bit into the room if you mount it on the wall. If space is an issue you may want to try for a ceiling mount.
Value
This one is a little expensive for such a basic piece of equipment but since it's solidly built and durable it should last for a good long while and let you get your money's worth out of it.
Criteria Used for Evaluation


Versatility
Versatility is a welcome thing, especially when it comes to workout equipment. While pull-ups are one of the most basic exercises you can do, in order to get a good full-body workout you will need to incorporate other things into your workout such as dips, pushups, crunches, and squats. The products on this list are wide-ranging, from simple bars what will only allow you to do pull-ups and chin-ups, to an entire workout station that can give you a full-body workout.


Capacity
When making your choice it's important to consider the overall weight capacity of the pull-up bar. It should definitely be able to support your body weight and if you are looking to incorporate weights into your workouts then that should be taken into consideration as well.
There are many different types of pull up bars out there. Many have multiple grips so you can work in different positions, do core strength exercise, and even use as a push-up bar. Others can be used in doorways while others require to be mounted on the wall.


Durability
Durability is an important factor because you want a pull-up bar that will hold up. The most durable options are made of heavy-duty steel and should have no-slip paint or grips for a more productive workout and durability.


Size
There are several different types of pull up bars to choose from. Make sure you consider your needs and if you want a compact one look for those, if you want a doorway pull-up bar make sure your doorways are the standard size they are made for, and if you want a mountable bar that stays put consider the space you want it in before making your purchase. If you choose an option that mounts on the wall or ceiling it's a good idea to know how far apart your studs or joists are before buying so you can be sure to get a product that will fit and install securely where you want it.


Value
It's important to consider your personal goals when looking for your pull up bar. So, think about where you are at physically and where you want to go. If you are a beginner and can't do strict pull ups or chin ups look into the ones that let you progress. If you are a pro then make sure they have challenging features that will provide you with a versatile workout. Make sure to weigh your own needs to the price of the pull-up bar before making your purchase.
Expert Interviews & Opinions
Most Important Criteria
(According to our experts opinion)
Experts Opinion
Editors Opinion
Users Opinion
By Default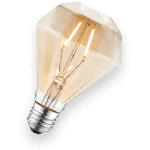 Check your Frame
Make sure before you buy any pull-up bar you measure your door frame, most pull up bars on this list are adjustable but some of them are not. It is very discouraging buying a pull-up bar online that does not fit.
Weight
Its a good idea to check to see how much weight the bars can handle and also choose a very sturdy door frame. Last thing you want is to bust your door frame or worse fall on yourself.
Use
Its always good to do a little research, think about what you will be using the pull-up bar for. There will be better options depending on what activities you will be doing with it.
Other Factors to Consider


Bottom Line
By now you're probably as pumped as we are about getting a pull-up bar. With the top ten best at your disposal, we're certain you'll find the perfect piece of equipment for your space, budget, and fitness goals. Whether you're just kicking off your summer workout or rebooting and looking for some changes in your existing routine, a pull-up bar is a simple yet powerful way to sculpt, strengthen and even work in some cardio – all from the comfort of your own home! The results that this old school basic trainer ensures are phenomenal. Your new beach body will prove it!
Frequently Asked Questions
q:
Are doorway pull up bars strong enough to hold my weight?
a:
Standard doorways can hold up to 340 pounds.
q:
How do I achieve the right form for the "perfect pull up"?
a:
To achieve the proper perfect pull up position yourself under the bar, grab it shoulder width apart with your palms facing away from you, and hang with your arms fully extended. Here you should be able to feel your core engage and as you begin to pull yourself you will feel your lats begin to engage as well. Make sure to keep your elbows down at your sides. Keep in mind that pull up bars offer other positioning forms–including chin-ups–to work on, so make sure to reference your bars manual for specific instructions.
q:
Will I need any additional accessories?
a:
This depends on your needs–if you want to work on ring dips, for example, you will need additional accessories, like rings for example. These accessories can be specifically helpful for Crossfit athletes.
q:
What is the benefit of a ceiling mount?
a:
Ceiling mounts provide more stability and are much more secure. They can also handle up tp 800 pounds and have more space for total body workouts.
q:
How high should my bar be installed?
a:
It is important to mount the pull-up bar between 7'6-8' from the floor.
q:
How do pull up bars help build muscle strength?
a:
In a nutshell, the pull-up bar utilizes your body weight to workout muscle groups you normally hit during runs or standard workouts.
q:
Are portable pull up models secure?
a:
Yes, doorway models have been tested and engineered to handle the weight capacity they were designed to withstand.
Subscribe to our newsletters