Best Punching Bags Tested and Compared
last updated:
May 07, 2020
Whether you are an avid runner or just an athlete looking for a different type of workout that will help you get target your entire body, one of the best punching bags on our list are definitely worth a look if you are serious about breaking a sweat.

There are a lot of different types of punching bags available to choose from. There are bags for beginners, intermediate users, and those of you who are so experienced that you need to invest in something more challenging and realistic.

The best heavy bags should be the right weight for your training needs and experience level, be easy to use, and definitely be durable enough to take a beating for an extended period of time. Overall, you should be able to target all of your muscles with a punching bag workout.

Check out our top 10 picks below!
In a Hurry? The test winner after 8 hrs of research

Everlast 70 lb
Why is it better?
Affordable
Comes with gloves and wraps
Adjustable chain
Bungee cord for added resistance
Warranty
In a
Hurry? Editors choice:

Test Winner: Everlast 70 lb

4
Researched Sources
2k
Reviews Considered
8
Hours Researching
16
Products Evaluated
Materials
Features
Weight
Ease of Use
Value
By Default
Our Top-Rated Home Punching Bags
Criteria Used for Evaluation


Materials
Place close attention to the materials your punching bag is made of because it will determine the bags use and longevity.
When you're thinking about investing in a punching bag, one of the most important factors to consider is what material the bag is constructed of. If a bag is made out of a cheap material, there's a good chance that it's going break, and that's the last thing you want to happen.
Typically, you're going to want to look for something that's vinyl or canvas, since it will give you the most durable protection. The majority of the punching bags on the market today do use vinyl on the exterior, but it's always a good idea to double-check. Other bags use leather, nylon, or goatskin.
A bag that uses reinforced stitching is vital too. Many brands use a heavy, synthetic thread to stitch the bag together. This is super important because it reduces the risk of your boxing punching bag tearing open. If you are someone that packs a lot of power with each punch, then this is definitely something you will need to keep a close eye on.


Features
Nowadays, a lot of boxing heavy bags offer a lot of additional features that will optimize your workout and make you train smarter.
Many popular punching bags today come as part of a set. These sets will often include boxing gloves, a ceiling hook, and hand wraps. Additionally, some bags have a round base for easy transport. This is a great feature to have if you plan on keeping your bag in storage when you're not using it.
Some of the more expensive bags are adjustable, so you can raise or lower it to the perfect height for you. While not all of these features are necessary, they're great "extras" to have. Some boxing punching bags have a ton of additional features, yet there still are some that you can find that are a bit more old-school.
Although we took the time to rate each of the bags on our list by the features they have to offer, it is important to remember that more features does not necessarily make it a better bag. In fact, when you are looking for the best punching bag for you, we encourage you to narrow down your options by the bags that offer the features you need.


Weight
From lightweight to ultra-heavy--take your pick!
While it may seem like an obvious factor to some, many people are unaware that punching bags are categorized by weight. A common rule of thumb that some people swear by is to go with a bag that weighs half of your body weight. Typically, if you're just starting out, you'll want to go with a lighter-weight bag. Using a bag that is too heavy for you can have a detrimental effect on your training.
However, if you have been training for a while and are advanced, then you have the option to look at the heavy bags that are a little heavier. Although these are best for those of you that weigh more, they can also provide you with a more intense training routine if you go with a punching bag that weighs more--but only do this if you are experienced.
Lastly, you will need to make sure you take a look at what your home or room can handle--depending on where you are setting it up. Although these bags should be able to able to be installed in almost any home, you still need to make sure the place you choose can handle the weight of the bag you decide to purchase.


Ease of Use
Your punching bag should be easy to use and simple to set up--hassle-free is the keyword here!
Boxing punching bags are fairly straightforward in how they are meant to be used. But there are quite a few ways to use them aside from punching. A larger bag is great for punching but can also be used for kicking and leg training. Heavy bags can be useful for training as well in ways other than punching and kicking.
Shoulder pushes can help build core strength and allow you to change up your workouts to keep them from getting boring. A good punching bag set up is one that is easy for you to use and that meets your wants and needs. Getting what you need from your workout routine is easy when you have the right punching bag as part of your home gym and workout gear.
If you are new to heavy bags it is often best to start with a smaller and lighter bag to get the feel of how they move and how your body gets a workout when using them. If you are more experienced with the bags or have been working out for years then you may benefit more from a large or heavier set up that will really test your strength.
A boxing heavy bag can be easy to use and still give you quite a workout so keep that in mind as you look around at the products on our lists! In fact, we would say that the best punching bags will provide you with an excellent workout so you can pack in the punch AND be really easy to use and set up.
Value
Pricier does not equate to better--so just make sure to focus on the bags that fir your needs and offer what will work for you.
You're probably not wanting to break the bank with your purchase. Cost varies widely across the board, with some bags priced at less than $100 and some priced at over $300. Commercial gyms typically have expensive bags, so that may be the only type that you're familiar with. But if you're just looking to train at home every few days, you probably don't need something that costs so much.
Remember that some heavy bags cost more because they have more accessories and features to use with it. Some people prefer to start out with something inexpensive, try it out, and then perhaps purchase a more expensive bag. Additionally, many bags come with a warranty. This is a great thing to have, as it protects you against accidental tears or damage.
A warranty shows that a company is so confident in their product that they're willing to guarantee it. And that's important. All in all, you need to make sure your punching bag brings value to your life and that it holds up the value you expect it to, Regardless of the price, you should feel like you made the right investment even after you have had the punch bag long after you get it.
Expert Interviews & Opinions
Most Important Criteria
(According to our experts opinion)
Experts Opinion
Editors Opinion
Users Opinion
By Default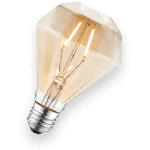 Short time, big results.
When getting a full-body work-out you should spend 15 minutes at full and see how those muscles feel. Or try pacing yourself for as long as you can, then take a break and go for it again. Working out with a punch-bag will strengthen your back, arm, and leg muscles.
Bags can grow with you.
Many punching bags come with features already installed but most have room for additional accessories. These can help your punching bag grow and change as your needs and skill levels change.
You can add accessories--like more sandbags, different hanging systems, and support ropes to name a few. Investing in a punching bag that can adapt can grow with you is a great choice and will be an investment that will pay for itself time and time again.
Other Factors to Consider


Style
There are many different kinds of punching bags that you can choose from so you need to have an idea of what style you want and need. Do you want a lighter weight bag for easy training routines or are you looking for a heavier bag that will give you a more intense upper body workout? Do you have space for a full body-sized bag or do you need something smaller and more manageable in a small space?
Do you need something to use at home or something that will fit in a smaller apartment? Do you tend to wear workout clothes or everyday clothes when working out? Do you need a bag with a support stand or do you need one that can hang from the ceiling or one that has some other special set up?
All of these factors impact what kind of bag is right for you so make sure you think about when, where, and how you'll use and what you want and don't want in your bag. You can also find the same basic type of bag in many styles with different accessories so be sure to look at all the options that are available to you! It will make the decision-making process easier and less stressful for you.


Accessories
There are many different types of punching bags to choose from and each one can be further customized with accessories that make it easier to use, more beneficial, or more suited for your needs. Things such as supports for the stand, added weight for the bag itself, different set ups, and various styles for the bag can all make your heavy bag better and more suited for your unique wants and needs.
Even if you like the particular bag you are looking at and seriously considering keep in mind what accessories and additions you can get down the road that will make it even better. Buying a bag now that can grow with you and be adapted to meet your needs as they change is a great investment and is something you should be considering as you shop around for the right bag.
The bags on our guide have accessories and special features that make them easier to use, more beneficial, better investments, and better for your training needs. So make sure you look at accessory options and you will find a boxing punching bag that is just right for you and your training needs.
Frequently Asked Questions
q:

How do I hang my heavy bag?

a:

You can either hang your punching bag from the ceiling or hang it from a stand like those often used in commercial gyms. If you choose to hang it from the ceiling, you're going to need to purchase a good mount to nail into the ceiling. It's very important to buy a heavy-duty one. If you'd rather use a stand to hold your bag, you're going to be investing a bit more. Typically they cost a few hundred dollars.
q:

Are there different types of punching bags?

a:

Yes. There are a few different types of bags available. With heavy bags, you're getting a great workout because of the resistance it offers. Heavy bags are considered the most useful when the user is trying to tone muscle and built strength. Lightweight bags, on the other hand, are typically used more leisurely or to increase speed.

Heavy bags are available in either hanging form or standing form. Standing bags are great because they can be moved. This is a huge advantage to anyone who's working with limited space. Because of where the standing bag's center of gravity is, they are also great for kicking workouts.

Hanging bags are designed to be mounted from the ceiling or wall. These bags are not ideal for kicking, but may people find them to be great for speed punching. If you plan on keeping your bag in one place for a long period of time, it's usually best to go with a hanging one.

The double-end bag, which is also sometimes referred to as the "crazy bag," is a relatively small, air-filled bag. A double-end bag is suspended from both the top of the bag and the bottom of the bag from stretchy cords on the ceiling and floor. They vary in shape and rebound elasticity.

An uppercut bag is simply a smaller version of a heavy bag.
q:

What muscles are being worked when you work out with a punching bag?

a:

The answer to this question could be pretty extensive. The main muscles that are being worked are the pectorals, triceps, deltoids, glutes, quadriceps, latissimus dorsi, and hamstrings. A boxing punching bag routine is a great way to get a full-body workout in.
q:

What is a punching bag filled with?

a:

Heavy punching bags are typically filled with either water or sand. There are also many methods of making filler at home. A quick Google search will give you more ideas and information.
q:

Can working out with a punching bag help you lose weight?

a:

Absolutely. A punching bag routine is a great way to burn calories. A publication from the Harvard Medical School states that boxing can burn up to 400 calories in 30 minutes. When you punch and kick a bag, you're using your entire body, which produces a more pronounced anabolic and metabolic effect.

This results in burning more fat in the short-term. Additionally, since punching is a form of 'resistance cardio,' you're not only burning fat, but you're also toning your entire body.
q:

What are the benefits of using a punching bag?

a:

Typically, when people think of punching bags, they think of building strength. Resistance is the most important factor in strength training. When the body is faced with resistance, it develops new muscle fibers in an attempt to overcome that resistance. These new muscle fibers mean increased strength and greater muscle mass.

The cardio benefits you'll receive from a heavy bag workout are pretty extensive as well. Since the intensity of your workout can be varied by adding additional movement into your routine, you can determine how heavy of a cardio workout you want to achieve. Balance and coordination are improved as well when you move around and incorporate your whole body into your routine.

Your reaction time is also improved. According to the American Heart Association, as little as 10 to 15 minutes of aerobic activity can produce significant health and fitness benefits. Working out with a bag also is a great way to release endorphins. Endorphins are natural chemicals that are responsible for elevating your mood.

These chemicals also help ease the pain and aches that may be associated with exercise. According to a study published in the Irish Journal of Medical Science, endorphins that are released during exercise have an effect on mental health equivalent to that of antidepressant treatment regimens.
q:

How much money does a heavy bag typically cost?

a:

You can get a basic punching bag for around $40. When additional products--such as boxing gloves, ceiling hooks, or hand wraps are included it costs closer to $100 and up. The most expensive bags are the realistic looking oned. At the end of the day, however, you should make sure you are choosing from the best punching bags available, regardless of price.
Subscribe to our newsletters