10 Best Racing Shoes Reviewed & Tested
last updated:
Mar 30, 2021
The best racing shoes may have attributes that are different from regular running shoes and that will help you be effective, whatever the race.
Check out our guide on the best racing running shoes to find something just right for your upcoming race day. Racing running shoes need to be flexible and responsive enough to tackle and endure whatever the road throws at you. Many companies have branched out over the years, producing footwear that meets the needs of specific activities–this includes shoes specifically designed for running races. We looked at a wide variety of products and brought you a range of options so there should be something for everyone on here, from racing only options to
shoes that can be used for training
as well.
Check out our top picks below!
This is the best product on our list that is currently in stock:
Saucony Kinvara 5
Why is it better?
Lightweight
Versatile option good for training, races, long and short distances
Flexible
Durable uppers
In a
Hurry? Editors choice:
Test Winner: Saucony Kinvara 5

7
Researched Sources
3.3K
Reviews Considered
13
Hours Researching
16
Products Evaluated
Comfort
Durability
Stability
Flexibility
Support
By Default
Top 10 Best Marathon Racing Shoes
Criteria Used for Evaluation

Comfort
Comfort is one of the top priorities for runners when looking for new shoes. You want to be sure that whatever pair accompanies you on race day will be able to keep up with you no matter where you place. You'll want shoes that have well-cushioned insoles or even removable insoles so you can add inserts that will provide the most comfort. Some padded collars will offer good support while others will be awkward or cause too much friction. There are plenty of factors that go into how comfortable your shoes are and it can be very individualized and preferential. It's always a good idea to try running in a pair of race shoes before you expect them to perform in an actual race, just to get an idea of how comfortable (or uncomfortable) they are and if you need to adjust or maybe just ditch them altogether.
When evaluating the overall comfort of the running shoes we considered for our list, we took several factors into consideration—and we encourage you to do the same, just make it specific to your own needs. Aside from the points, we mentioned above, we also considered what type of foot they were designed for. This means taking a look at whether or not they would help correct any pronation issue. We also made sure to point out if they run narrow or there are options for wide fit.
Remember that when it comes to comfort, there is no "one size fits all" miracle shoe that will fit everyone—if there were you wouldn't be here looking for the perfect pair. The most important thing is that you get the right size and ensure that they fit you correctly. So, at the end of the day, the most important thing you need to do is ensure that the shoes will fit each and every one of your needs.

Support
Different runners need different levels of support, which is why it is incredibly important that you know your foot type and understand your own specific needs. While support can be a personal comfort preference to an extent, in reality, it really depends on the type of arch your foot has, your running gait, and any other issue you may be having.
When we took a look at the overall support each of the shoes on our list provides, we considered the material each of the midsole is made of as well as how well-cushioned each of the running shoes are. We also made sure to point out whether or not they would address any pronation issues and if they are compatible with any additional support or stability accessories.
Make sure to get a pair of running shoes that provide you with the support that you need. Too much or too little support will end up being a major downfall because they will be really uncomfortable if they are not the right fit. At the end of the day, you need to make sure that your running shoes fit your specific needs—so don't just rely on the ratings we have reported but rather you need to compare them to your own specific needs.

Durability
Typically, runners want shoes that will last more than one or 2 good runs. The average running shoe lasts between 400 and 600 miles. There plenty of qualities a shoe might have or lack that will extend its life, like quality uppers, sturdy rubber soles, and well-cushioned insoles. The life of your shoes can also be lengthened depending on how you care for them, so it's important to find shoes that will be easy to care for and have quick dry material or a waterproof finish.
Read also about mud run shoes.

Flexibility
Running with a stiff shoe isn't very fun and flexibility can be key to speed runners on race day. You want a shoe with support, but that also has enough give that you won't be restricted. Natural movement will help you propel yourself forward without overthinking and won't leave your joints and muscles stiff and hurting the day after a race.

Stability
Just as important as flexibility when picking out a good pair of running shoes before a race is its stability. There's a very careful balance that needs to be struck between these two attributes. On one hand, a shoe that offers too much flexibility without enough stability will fail to provide the necessary level of control for the runner, resulting in a higher likelihood of injury. On the other hand, a shoe that is too stable and lacks flexibility will not allow the runner to move efficiently or comfortably. Therefore, stability must be considered equal to flexibility.
Expert Interviews & Opinions
Most Important Criteria
(According to our experts opinion)
Experts Opinion
Editors Opinion
Users Opinion
By Default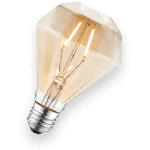 Find The Right Size
If you haven't checked your shoe size in a while, it's a good idea to get a measurement before purchasing another pair. Many of the manufacturers who create the running shoes listed above offer size charts to provide accurate guidelines on proper measurements. However, the best way to ensure an accurate assessment of your shoe size is to talk to someone at a footwear or sporting goods store.
Consider Orthotics
Any running event that is grueling and requires the participant's endurance to be tested is likely to introduce the risk of running injury, especially for any runners who have previously suffered from one. For that reason, you may want to consider investing in a pair of inserts designed to handle the stress that might otherwise lead to these injuries. Some popular and effective ones are available that can help to prevent plantar fasciitis or shin splints.
Other Factors to Consider

Value
Cost and efficiency do not always go hand in hand. You want to be able to strike a balance between budget and quality. High-cost shoes don't necessarily mean better quality but generally, you'll have to spend a little more to get something that will perform well and last. The best racing running shoes will have lots of beneficial features while being reasonably affordable. The more value you'll get out of a pair of shoes the more the cost might be worth it.

Style
While style is definitely a personal preference and not a priority when it comes to racing running shoes it can still be important to have plenty of choices and the opportunity to invest in something that has personality. Some shoes will have more color options than others, some will come in solid neutrals, and some might even have a variety of patterns. Some brands will have several pairs of quality running shoes that all have different logo placement and size which might be appealing if brand loyalty is important to you or if you prefer not to endorse any specific brand while you're trying to focus on your run. It's all up to you but it's definitely something we still take into account when reviewing shoes.
Frequently Asked Questions
q:

Is it okay to wear my brand new pair of racing running shoes to a race?

a:

You may have bought these shoes specifically for your race, but it's always a good idea to break them in a little before you wear them on the big day. You may not be aware of all the quirks of the shoe until you spend some time actually running in them and it's better to be prepared and able to make adjustments than be stuck in misery on the day that matters.
q:

I got some new advice about running, is it okay to try it out on race day?

a:

Just like new running gear, it's a bad idea to try out new advice on the day of the race. You want to be able to see what works for you and make adjustments so you can run and feel your best. Take some time to try out any new tips or advice during your regular workouts and routines so you know what works and what doesn't. That way you'll be running at your best during your race.
q:

What do you do if your shoelaces come untied during the race?

a:

You can look up techniques on how to tie your shoes so they never come undone, or use locks for your laces, but you should always have a plan for what you will do if they come undone. Make sure you move to the side so you don't get injured or injure others when you have to stop and tie them.
q:

When should your last full meal be before a race?

a:

Typically, your last full meal should be around 2-4 hours before the race. You can snack on foods such as carbohydrates to keep your energy up, and energy gels during the race to keep you going.
Subscribe to our newsletters