10 Best Racing Shoes Reviewed & Tested
last updated
May 10, 2019
The best
racing
running shoes may have attributes that are different from regular running shoes and that will help you be effective, whatever the race.
Check out our guide on the best racing running shoes to find something just right for your upcoming
race day
. Racing running shoes need to be flexible and responsive enough to tackle and endure whatever the road throws at you. Many companies have branched out over the years, producing footwear that meets the needs of specific activities–this includes shoes specifically designed for running races. We looked at a wide variety of products and brought you a range of options so there should be something for everyone on here, from racing only options to shoes that can be used for
training
as well.
Check out our top picks below!
In a Hurry? The test winner after 13 hrs of research

Nike Flyknit Racer
Why is it better?
Lightweight & highly breathable
Air Zoom unit located in heel for added comfort
The diamond treaded outsole offers pretty good traction
Balanced combination of cushioning and responsiveness
Good flexibility
Flywire thread provides good support
Great durability
Allows for a good amount of spring in your step
Works well in different weather conditions (rain, or dry)
In a
Hurry? Editors choice:

Test Winner: Nike Flyknit Racer

7
Researched Sources
3.3K
Reviews Considered
13
Hours Researching
16
Products Evaluated
Comfort
Durability
Stability
Flexibility
Support
By Default
10 Best Racing Shoes
Lightweight & highly breathable
Air Zoom unit located in heel for added comfort
The diamond treaded outsole offers pretty good traction
Balanced combination of cushioning and responsiveness
Good flexibility
Flywire thread provides good support
Great durability
Allows for a good amount of spring in your step
Works well in different weather conditions (rain, or dry)
Expensive
Sizes may run narrow
As we have seen before, Nike's Flyknit Racer once again takes first across the finish line. This rather simplistic yet sleek design has quite a bit going for it. There's a lot more to say about these, so open the rest of the review below and check it out!
Read more
Comfort
Part of the Flyknit family of running shoes, the Racer also has an upper from Nike's innovative and breathable materials which conform nicely to the wearer's foot, providing a confident fit. This is extremely important when your goal is to win.
Support
Large, loose or clunky footwear is obviously never an ideal choice when you are going for speed and endurance. At first glance, you'll notice that these do not have reinforcing overlays around the upper. The Flyknit construction is done so there are some areas which are sparsely knit to allow airflow and others sections which are more tightly woven to provide stronger support.
Durability
In all, these offer the right amount of responsive control and lightweight cushioning to get a runner through any type of road race. These probably won't provide suitable traction for off-road running or rough trails, but that's not what they're built for. These are still fairly new but have already gained a decent following of impressed runners. The shoe's outsole, which is designed for road racing. The waffle skin material has race-specific diamond patterned treads for optimum traction for competitive situations.
Flexibility
If you need a flexible pair of running shoes, you will love these. They allow for a full range of motion so you can hit every bit of the ground with every stride. Some users report they have a little bit of a break in period but for the most part they are flexible right from the get-go.
Stability
Moving down to the midsole technology, which is made with Nike's Phylon and Lunarlon foam. This premium lightweight cushioning system provides prolonged comfort to get you through long races, as well as exceptional ground control and responsiveness. In addition to the Lunarlon, these also have something that this company has been successfully marketing their products around for years. These have an Air Zoom unit located in the forefoot for added cushion, as well as shock absorption.
2

. Reebok Forever Floatride Energy
Comfortable
Lightweight
Lots of color options to choose from
Responsive
Wide toe box
Supportive
Great stability
Breathable
A little pricey
Short break in period for some runners
If you love the Reebok brand, you will love these running shoes. These are really comfortable and lightweight—and on top of that, they look great. So, if you want to a stylish pair of shoes that is available in lots of colors to choose from, you will definitely love these!
Read more
Comfort
Having a comfortable pair of shoes is always a priority for runners—and these shoes offer are definitely comfortable! They feature a Floatride Energy midsole that allows the should to allow for bounce back and provide optimal responsiveness. They are really lightweight and well-cushioned as well!
Support
On top of comfort, these shoes are also really supportive. They will securely hold your foot in place thanks to their secure fit. The use of 3D mold will also stabilize your heel and give you the support that you need.
Durability
If you want a pair of shoes that are built to the last you will be happy to hear that we didn't find any durability issues regarding these shoes—although they do seem to get dirty pretty quickly.
Flexibility
These running shoes feature the brand's Flexweave material which allows them to be really flexible, stretchy, and allow for a full range of motion. They also use Floatride foam to prevent the shoes from being too rigid and stiff—and the best part is that they allow for your natural gait with each and every stride.
Stability
If you have stability issues you will love the wide toe box and secure fit. Their heel cup will ensure you have a secure fit and they will prevent your ankles from rolling and ensure you have the stability that you need.


Lightweight
Versatile option good for training, races, long and short distances
Flexible
Durable uppers
Outsole not very durable
Not a lot of cushioning
This race ready option is lightweight and has just a 4mm heel to toe drop, giving the user good feel of the running surface. A go-to race shoe for many runners, they're best for half-marathon distances or less due to having less cushioning than some options in order to save on weight.
Read more
Comfort
These get good marks for being a versatile shoe with decent levels of comfort Although some users felt the previous version was better in this regard.
Support
This one can be used for training, racing, long and short distances and have pretty good support according to users, though not a lot because the design is focused more on being lightweight.
Durability
These are about average when it comes to standing up to long-term use, and as with most lightweight shoes, there is a bit of a trade-off in this area.
Flexibility
The flexibility, however, is excellent, and users enjoyed the high level of responsiveness this one offers.
Stability
These lean towards being a neutral shoe, and have a 4mm heel to toe drop, which means that these are meant to increase the strength of your feet and ankles over time while improving your overall running form and gait, but they do offer a bit of traditional drop to help with your forward motion.
4

. Hoka One One Clifton 4


Well-cushioned
Durable midsole
Comfortable
Good value
Some users preferred the previous versions
This product has been known for its extremely soft ride and cushioning for a while now, but this is its biggest update yet. The super soft cushioning is there but with increased rebound, and it also got a new look in this version. Most importantly the durability has been increased while maintaining the cushioning people have come to expect from this brand.
Read more
Comfort
Comfort in this one is very high, and this brand is known for its cushioning, and the main goal with this version was to maintain that while making the outsold more durable.
Support
Most reviewers still liked felt it was good in this version, although some liked the previous versions more. Support is about average and there is a 5mm heel to toe drop.
Durability
The outsoles of this product are more durable than in the previous version, and reviewers were pleased how it held up over time despite the soft cushioning.
Flexibility
Flexibility is about average, and again reviewers noted that the previous version of this product was more
Stability
With a 5mm heel to toe drop, and a rockered midsole, these are designed more for cushioning and comfort than maximum stability.
Lightweight
Responsive
Flexible
Sleek design
Uppers could be more flexible
Expensive
This product is a lightweight option that straddles the middle ground between an ultra-light racing flat and a heavier trainer. They have enough cushioning for runs of up to 5-10 miles and have a 10mm drop to help with your forward movement.
Read more
Comfort
As light as these are is at 6.4 ounces they're still pretty comfortable and suitable for longer training runs as well as race day.
Support
They don't offer much in the way of additional structures to offer support and hold your feet in place, so heavier runners or severe under and over-pronators may want to look elsewhere.
Durability
As with most racing shoes, these aren't the most durable option, but fulfill their purpose well and were reported to stand up to several races and training days and should last around 300 miles or so.
Flexibility
These are extremely flexible, and users reported not feeling much if any resistance from the sole or upper at takeoff.
Stability
As these are one of the lightest shoes on our list, they don't offer a lot of additional stability to the user. For a shoe suitable for racing that does, check out the Adidas Neo Cloudfoam which is also on our list.
Good for racing and training
Support for over-pronators
Durable for race shoes
Comfortable
A little heavier than some options
Hard to find in some locations
This option is a blend of this brand's Musha and Ronin shoes which are no longer in production. The company has done a good job of mixing the best attributes of those products into a single pair that is lightweight, responsive, and has features to help over-pronators.
Read more
Comfort
Users rated these as being comfortable for short to medium races, especially considering how light they are at 7.4 ounces.
Support
Features in the upper help to correct and support over-pronators so these are also a good option if that describes you.
Durability
These are more durable than most racing shoes which come from being a bit heavier, but that also means you can get more value out of them and also makes them great for training.
Flexibility
They aren't as flexible as other options on this list but are a good all-around option.
Stability
The graphics on the uppers actually perform the function of added support for over-pronators, making these ones of the most stable options on our list.
Great for neutral runners
Lightweight
Supportive
Comfortable
Breathable
Regardless of how far—or short—you run you will love these running shoes! They are incredibly lightweight and comfortable—and they come at a great price. They really stylish and come in lots of color options, so you will look great every time you race.
Read more
Comfort
If you are looking for a comfortable pair of racing shoes, you will love these. They are well-cushioned and their shoes and provide a snug and secure fit. These running shoes provide you with a lot of room and a wide toe box.
Support
These running shoes provide you with excellent support and will ensure that your feet stay securely in place without slipping and sliding. Their lacing system will provide you with a comfortable fit that you can rely on—especially during your races.
Durability
Thanks to the shoe's carbon rubber outsole, these shoes are definitely built to last. Mile after mile you will find that these are built to last—although there has been some durability issues reported in the breathable portion of the mesh.
Flexibility
These running shoes are really flexible and allow for a full range of motion with each and every stride. If you are looking for a pair of running shoes that are breathable, supportive, and flexible then these are a great pair of shoes to consider.
Stability
If you are an overpronator, then these shoes are definitely not for you. However, if you are a neutral runner you will find that these provide more than sufficient stability to ensure your ankles don't roll, no matter how far you run!
8

. Adidas Adizero Boston 7
Breathable
Flexible
Comfortable
Excellent traction
Will help you increase your speed
Durability issues at the forefront of the shoe
Not for overpronators
This model is known for being the top dogs in the marathon game. They were specifically designed to be used for long-distance running and races. They are incredibly comfortable, lightweight, and well-cushioned. On top of that, these running shoes also look great thanks to the color options they are available in.
Read more
Comfort
If you need a comfortable pair of shoes for your next marathon, then you will love these! They were specifically designed for marathons—but keep in mind that these are best for those of you who are neutral runners. If you have any pronation issues you will find that they do not offer the right amount of cushioning or support.
Support
As long as you're a neutral runner you will find that these offer the perfect amount of support. If you have any pronation issues these are definitely not for you.
Durability
These running shoes are definitely built to last! They feature Continental rubber in their outsoles—which makes them incredibly durable. It is important to note that they are a bit less durable in the forefront—but they are also pretty lightweight.
Flexibility
When it comes to flexibility, these shoes offer a great deal of flexibility. They will allow for a full range of motion with each and every stride that you take when you are out running.
Stability
Because these shoes are designed with the neutral runner in mind, you will find that these running shoes will not offer enough stability for those of you with any pronation issues. However, if you're a neutral runner you will have more than enough.



Dynamic Flywire cables deliver a locked-down fit
Tri-star out-sole pattern enhances flexibility
Minimal heel design is made with soft foam
Secures the back of your foot while allowing natural movement
The Nike Flex RN 2018 replace the 2017 version of this popular racing shoe and are another excellent option for runners looking to improve their race times. These shoes increase your speed without sacrificing any comfort, flexibility, or durability.
Read more
Comfort
The Flex RN has become a top choice among cross-country runners. They deliver an exceptional level of comfort and require a very short break in period.
Support
Their removable insole allows you to choose your level of comfort and flexibility as well as adequate arch support.
Durability
Over time Nike has improved the durability of these shoes, and they are now considered to be a long-lasting option for runners. The shoe's midsole utilizes EVA Foam Pellets and a rubber outsole to protect the shoe from wear and tear and prolong the overall life of the shoe.
Flexibility
Like the name itself suggests, these running shoes are really flexible. They are designed to allow for a full range of motion with each and every stride and have little to no break in period.
Stability
If you are a neutral runner you will love these shoes because they provide just enough stability to ensure you get the most of each and every run!
IBR+ for cushioning and durability
Lightweight
Excellent shock absorption
Air mesh upper for breathability
Improves speed
Adequate cushioning
Proprietary overlays for additional durability, comfort, and flexibility
Affordable price
Debris gets stuck in the shoe's drain holes
The Saucony Type A8 is the most current version in the Type A series. These Saucony running shoes are a lightweight, comfortable, and responsive option for runners specifically looking to improve their speed. These minimalistic shoes will help you crush your PR's and reach the running goals you set for yourself.
Read more
Comfort
These shoes feature super lightweight FLEXFILM overlays on a mesh upper, an SSL (Saucony Super Lite) EVA midsole and PWRTRAC outsole. These patented Saucony materials will help to improve your reaction time and overall race time-without having to sacrifice an ounce of comfort.
Support
These shoes also provide sufficient cushioning to provide adequate comfort, without sacrificing their lightweight property.
Durability
Since these shoes are designed for short distance racing, some of the durable features were sacrificed in order to increase the runner's speed. However, the unique SSL EVA and PwrTrac outsole provide the shoe with the maximum durability without having to sacrifice speed or comfort.
Flexibility
These shoes provide runners with a glove-like fit and follow the natural stride of your foot.
Stability
These shoes provide excellent stability and support. They will prevent your ankles from rolling and ensure that your feet don't slip and slide in the shoe.
Criteria Used for Evaluation


Comfort
Comfort is one of the top priorities for runners when looking for new shoes. You want to be sure that whatever pair accompanies you on race day will be able to keep up with you no matter where you place. You'll want shoes that have well-cushioned insoles or even removable insoles so you can add inserts that will provide the most comfort. Some padded collars will offer good support while others will be awkward or cause too much friction. There are plenty of factors that go into how comfortable your shoes are and it can be very individualized and preferential. It's always a good idea to try running in a pair of race shoes before you expect them to perform in an actual race, just to get an idea of how comfortable (or uncomfortable) they are and if you need to adjust or maybe just ditch them altogether.
When evaluating the overall comfort of the running shoes we considered for our list, we took several factors into consideration—and we encourage you to do the same, just make it specific to your own needs. Aside from the points, we mentioned above, we also considered what type of foot they were designed for. This means taking a look at whether or not they would help correct any pronation issue. We also made sure to point out if they run narrow or there are options for wide fit.
Remember that when it comes to comfort, there is no "one size fits all" miracle shoe that will fit everyone—if there were you wouldn't be here looking for the perfect pair. The most important thing is that you get the right size and ensure that they fit you correctly. So, at the end of the day, the most important thing you need to do is ensure that the shoes will fit each and every one of your needs.


Support
Different runners need different levels of support, which is why it is incredibly important that you know your foot type and understand your own specific needs. While support can be a personal comfort preference to an extent, in reality, it really depends on the type of arch your foot has, your running gait, and any other issue you may be having.
When we took a look at the overall support each of the shoes on our list provides, we considered the material each of the midsole is made of as well as how well-cushioned each of the running shoes are. We also made sure to point out whether or not they would address any pronation issues and if they are compatible with any additional support or stability accessories.
Make sure to get a pair of running shoes that provide you with the support that you need. Too much or too little support will end up being a major downfall because they will be really uncomfortable if they are not the right fit. At the end of the day, you need to make sure that your running shoes fit your specific needs—so don't just rely on the ratings we have reported but rather you need to compare them to your own specific needs.


Durability
Typically, runners want shoes that will last more than one or 2 good runs. The average running shoe lasts between 400 and 600 miles. There plenty of qualities a shoe might have or lack that will extend its life, like quality uppers, sturdy rubber soles, and well-cushioned insoles. The life of your shoes can also be lengthened depending on how you care for them, so it's important to find shoes that will be easy to care for and have quick dry material or a waterproof finish.


Flexibility
Running with a stiff shoe isn't very fun and flexibility can be key to speed runners on race day. You want a shoe with support, but that also has enough give that you won't be restricted. Natural movement will help you propel yourself forward without overthinking and won't leave your joints and muscles stiff and hurting the day after a race.


Stability
Just as important as flexibility when picking out a good pair of running shoes before a race is its stability. There's a very careful balance that needs to be struck between these two attributes. On one hand, a shoe that offers too much flexibility without enough stability will fail to provide the necessary level of control for the runner, resulting in a higher likelihood of injury. On the other hand, a shoe that is too stable and lacks flexibility will not allow the runner to move efficiently or comfortably. Therefore, stability must be considered equal to flexibility.
Expert Interviews & Opinions
Most Important Criteria
(According to our experts opinion)
Experts Opinion
Editors Opinion
Users Opinion
By Default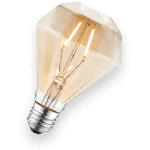 Find The Right Size
If you haven't checked your shoe size in a while, it's a good idea to get a measurement before purchasing another pair. Many of the manufacturers who create the running shoes listed above offer size charts to provide accurate guidelines on proper measurements. However, the best way to ensure an accurate assessment of your shoe size is to talk to someone at a footwear or sporting goods store.
Consider Orthotics
Any running event that is grueling and requires the participant's endurance to be tested is likely to introduce the risk of running injury, especially for any runners who have previously suffered from one. For that reason, you may want to consider investing in a pair of inserts designed to handle the stress that might otherwise lead to these injuries. Some popular and effective ones are available that can help to prevent plantar fasciitis or shin splints.
Other Factors to Consider


Value
Cost and efficiency do not always go hand in hand. You want to be able to strike a balance between budget and quality. High-cost shoes don't necessarily mean better quality but generally, you'll have to spend a little more to get something that will perform well and last. The best racing running shoes will have lots of beneficial features while being reasonably affordable. The more value you'll get out of a pair of shoes the more the cost might be worth it.


Style
While style is definitely a personal preference and not a priority when it comes to racing running shoes it can still be important to have plenty of choices and the opportunity to invest in something that has personality. Some shoes will have more color options than others, some will come in solid neutrals, and some might even have a variety of patterns. Some brands will have several pairs of quality running shoes that all have different logo placement and size which might be appealing if brand loyalty is important to you or if you prefer not to endorse any specific brand while you're trying to focus on your run. It's all up to you but it's definitely something we still take into account when reviewing shoes.
Frequently Asked Questions
q:

Is it okay to wear my brand new pair of racing running shoes to a race?

a:

You may have bought these shoes specifically for your race, but it's always a good idea to break them in a little before you wear them on the big day. You may not be aware of all the quirks of the shoe until you spend some time actually running in them and it's better to be prepared and able to make adjustments than be stuck in misery on the day that matters.
q:

I got some new advice about running, is it okay to try it out on race day?

a:

Just like new running gear, it's a bad idea to try out new advice on the day of the race. You want to be able to see what works for you and make adjustments so you can run and feel your best. Take some time to try out any new tips or advice during your regular workouts and routines so you know what works and what doesn't. That way you'll be running at your best during your race.
q:

What do you do if your shoelaces come untied during the race?

a:

You can look up techniques on how to tie your shoes so they never come undone, or use locks for your laces, but you should always have a plan for what you will do if they come undone. Make sure you move to the side so you don't get injured or injure others when you have to stop and tie them.
q:

When should your last full meal be before a race?

a:

Typically, your last full meal should be around 2-4 hours before the race. You can snack on foods such as carbohydrates to keep your energy up, and energy gels during the race to keep you going.
Subscribe to our newsletters