Our Best Road Bikes Tested & Reviewed
last updated:
Apr 15, 2021
Whether you're a seasoned cyclist or an athlete that is just starting out, you need to check out our picks for the best road bikes featured below. Not only are these the best of the best options currently available, but we've made sure to pick a bike for all
cyclists
.
The best road bikes should be lightweight and aerodynamic without sacrificing comfort. They should minimize the drag you experiences when you ride, so you can hit your optimal speed. This is especially important for those of you who participate in races.
Our list of reviews feature high-end road bikes as well as more affordable options—so there's literally something on there for all budgets. Take a look at our top picks, all of which will help you push yourself to the limit and reach your performance goals.
Enjoy, we hope we help you find your next road bike!
In a Hurry? The test winner after 12 hrs of research

Vilano Aluminum Shimano
Why is it better?
Riders found the bike handled prolonged usage quite well
Easy to customize and accessorize
Affordable 
Smooth gear shifting
Simple assembly 
Rides Smooth
In a
Hurry? Editors choice:

Test Winner: Vilano Aluminum Shimano

4
Researched Sources
1.4K
Reviews Considered
12
Hours Researching
18
Products Evaluated
Weight
Use
Size
Comfort
Value
By Default
Criteria Used for Evaluation


Weight
Whether you compete in races or ride for pleasure, you want to make sure you get a bike that won't hold you back because of its weight.
Whether you're a beginner or a pro, the quality and weight of a bike are very important. No one wants to purchase a new item only to have it break down months later. Even bikes made for beginner cyclists should be made with high-quality materials and should be durable enough to handle frequent use.
The weight is just as vital. An excellent advantage of a road bike is how light these kinds of bikes are. They are easy to transport and handle. Generally, pricier bikes will be super lightweight since they are made of much lighter materials. On this list, you'll mostly find bikes with aluminum frames. This type of frame is robust and durable but it won't break the bank.
Carbon fiber frames will set you back a bit more in terms of price but they also happen to be a lot lighter than aluminum ones. Some bikes will also feature steel construction which is definitely sturdy and durable but quite a bit heavier than other types of frame materials. Overall, the weight users will need will vary on their own needs and preferences so make sure to put your wants at the top of the list.


Use
When it comes to use, there are a lot of different types of bikes to choose from--so picking the one that works for your needs is essential.
Does the bike perform well overall? This question refers to whether the bike can handle a variety of conditions, if it rides smoothly, if the gears work well, if the braking system is good, and whether riders enjoyed the feel of cycling on a particular bike. Performance can mean a lot of things to different people, for our purposes, it really refers to whether users felt the bike worked for their needs.
Also worth reading: "How to put a pannier on a bike"
Generally, we looked for positive comments about the bike's ride feel, responsiveness, and smooth gear shifting. Of course, we also took into account whether the bike rode fast, but there's a lot of interpretation to be had there! In reality, the speed is really up to the rider. However, we also took a look at the following before making our final rating.
What type of braking system does the bike use?
There are two types of braking systems to be found on road bikes: rim brakes and disc brakes.
Rim Braking System: A rim braking system is suitable for racing and performance cycling but not a good option for urban and suburban commuters who ride in all types of weather.
Disc Braking System: A disc braking system is a good option for those riding in less than ideal weather conditions since they provide responsive braking action. For racing, disc brakes are not ideal since they're not allowed for all events. Disc braking provides quick stopping action, in a racing scenario going from super fast to zero miles per hour might be problematic and potentially dangerous.
Gear system
Figuring out how many gears you need is important to consider when purchasing a road bike. A greater range of gears will allow for more control of resistance on uneven and hilly terrain. If you ride on mostly flat surfaces, a lower amount of gears will suit you just fine. For those riding in flat cities or towns, a single-speed bike might be more than enough to get you from point A to point B in a speedy manner.


Size
If you are on the taller or shorter side of the height spectrum, you will want to pay close attention to the size of the bike that you get.
Making sure to get the right fit is another important aspect to consider, perhaps the most important, especially for beginners. If the fit of your chosen bike is wrong, riding it will not be fun or comfortable. If you happen to buy the wrong size, it's possible to adjust the handlebar height and seat height to help make the ride a bit more pleasurable.
However, getting the right frame size is your best bet to achieving a pleasant ride experience. Most of the bikes on this list come in different sizes suitable for very short riders or those who are quite tall. If you're really not sure about what size frame to get, head over to a local bike shop to get some advice and get fitted.
Before you move forward with making your purchase, you will want to make sure you take a look at what real-world users have to say about the bike--or bikes--you are considering in purchasing. This is especially important if you are someone who is either really tall or really short because finding the right-sized bike can be more of a challenge for you.


Comfort
Being comfortable while you ride is of the utmost importance when it comes to buying a bike--especially to those of you who are serious about riding.
Also part of the comfort aspect is whether the bike geometry is suitable for you. If you're seeking a road bike as a mode of transport to get you to the train station or to work, you're probably going to want to avoid a bike with very low handlebars and a high saddle. For commuting, a more comfortable seated position might be preferable to something that's more aerodynamic.
The size of your bike saddle
One of the most important components of your bike is the bike saddle. Many of the bikes on our list are also compatible with other bike saddles that you can purchase separately. if you want to be comfortable on your bike, you need to make sure your bike saddle is well-padded and the right size for your tushy--so it doesn't dig into you in the wrong places.
Does it offer any additional comfort features?
Here we took a look at what additional features the bicycle has to offer to make your ride more comfortable. Things like bottle holders or compatibility with bike bags are something to look for here--because you might want to have easy access to the things you will need to get you hydrated and fueled on your longer rides or race days.


Value
Regardless of your budget, you need to make sure you find a bike that brings value to your life and offers that you need.
For a new rider, spending thousands of dollars on a road bike may seem extremely intimidating. Beginner cyclists may prefer to spend a bit less money to get a feel for the sport before diving in headfirst. Cycling can be an expensive hobby, but there's no reason to run away just because you're afraid of the cost associated with the sport.
There are plenty of options for entry-level riders who want a road bike, as can be evidenced by our list. Most of the options are affordable and offer great value for those who may be unsure of their commitment to the sport of cycling. While many of the bikes featured on this list impressed reviewers because they're easy to put together, keep in mind that assembling a bike yourself isn't always the greatest idea.
Getting a professional to put together your new bike is your best bet at ensuring your bike is properly tuned up and adjusted. It'll provide you peace of mind by ensuring your new bike is safe to ride. Some of the options above can be purchased with a professional assembly service.
Expert Interviews & Opinions
Most Important Criteria
(According to our experts opinion)
Experts Opinion
Editors Opinion
Users Opinion
By Default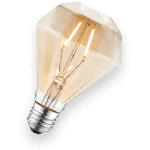 Safety First!!
A healthy lifestyle is a safe lifestyle. Don't forget your safety equipment, such as; bike helmets, cycling gloves, lights, and reflective clothing to name a few. It is important to do everything that you can to stay safe while riding.
Accidents happen and even the most careful of riders can get into trouble and get hurt, but you want to take all the precautions you can to minimize injuries if and when they do occur.
Some assembly required.
Getting a professional to put together your new bike is your best bet at ensuring your bike is properly tuned up and adjusted. It'll provide you peace of mind by ensuring your new bike is safe to ride.
Some of the options above can be purchased with a professional assembly service.
Routine inspections are key!
It is a good idea to take time before and after each run to give your bike a quick look over. Check for the obvious issues like flat or soft tires, damaged spokes, issues with the chain and so forth.
When you have your helmet and pads on and are seated ready to go, check the brakes to make sure they are in good working order before you get going at full speed.
Taking 5 minutes before your ride could prevent injury or save your life and checking for issues after your ride will ensure you get things taken care of sooner rather than later.
Other Factors to Consider


Brand
When thinking of a road bike, most people picture a thin-wheeled bike with a high saddle. A bike is ready for some speed and suitable for riding on pavement. It's possible, though, that you weren't aware that there are actually different types of road bikes suitable for different conditions and uses.
There are road bikes specifically designed for triathlon use, bikes for racing, bikes for going long, bikes designed for traveling, and even road bikes for non-ideal road conditions. Bikes for racing actually span a few different categories (we'll save triathlon for later). You've got your basic performance models which allow users to ride in an aerodynamic position.
They are usually light (but then, again, so are most road bikes). Aero bikes are another type of racing bike and they're made to fly (forward, not upward). They are designed to reduce the amount of drag experienced on a ride and also help riders to achieve an aerodynamic riding shape. Generally, a racing bike will be super lightweight and allow riders to position themselves for riding aerodynamically.
For those who prefer longer rides on pavement, road bikes created for endurance purposes allow the rider to get into a more comfortable riding position with a more ergonomic handlebar position. Some road bikes even feature slightly more durable tires for use on gravelly roads in rural settings.


Accessories
A bike can easily be customized to suit a rider's specific needs. Some bikes will provide users enough room to add rear racks for cargo. Adding on components like bike lights, water bottle cages, and even Smartphone holders, are all possible. Make sure to take stock of whether your desired accessory will fit properly on your particular bike model.
Tires
You probably noticed that most of the road bikes on our list have the same size of tire. Most road bikes feature 650cc or 700cc tires. They are thinner than other types of bike tires. Skinnier tires help to keep the bike's overall weight down and enable a responsive ride. The smaller the tire, the more responsive the bike will be, and the more experienced a rider will need to be to handle the bike.
Storage space
A triathlon racing bike is very much like other racing bikes, but it features unique handlebars to allow the rider to get in position to achieve maximum speeds. But road bikes aren't just meant for competition. There are road bike variations that are better suited to traveling and carrying cargo as you go.
Frequently Asked Questions
q:

What exactly is a road bike? How is it different from other bikes?

a:

There are several differences between road bikes and "other varieties". They are built of lighter materials, with speed and mind. Their tires are thinner as to reduce the amount of friction from the road. Your road "bike" will also likely have low positioned curved handlebars for sake of rider aerodynamics.
q:

How do I know if the bike is the right size for me?

a:

You won't know until you actually sit on a bike and try to ride it. You'll probably feel is something is off right away. If you're at all concerned about getting the right fit, it's a good idea to get fitted by a professional. They can help you choose the right frame size for your height and build.

Make sure to follow sizing charts, if you're going in blind. If a sizing chart recommends a frame size for heights between 5'1" and 5'4" and another suggests the fit is right for 5'4" to 5'7", and you're 5'4", go with the smaller sized frame.
q:

I found an inexpensive option. Is it too good to be true?

a:

It could be. If you're buying a used road bike, you'll want to make sure you can visually inspect it and even test ride it before committing to a purchase. In a photo, cracks and damage to parts of the bike may not be visible. Being able to ride the bike before buying will also help you to ascertain whether they fit and geometry of the bike feel good to you.

Keep in mind that buying a used bike runs you the risk of potentially purchasing a stolen item. You're not the original thief, but if you purchase a bike in a deal that seems too good to be true, be cognizant of the fact that that bike might actually belong to someone else. If you're purchasing a new bike for a steal, it might just be a good deal.

Just keep in mind that lower-priced bikes are often made of heavier materials and feature essential components. On the surface, there's absolutely nothing wrong with this, but if you are very concerned about performance and durability, a higher price tag may be worth it for you.

Beginners should be okay with choosing affordable models, but make sure you are still going for quality, well-known brand to avoid problems down the road. If you plan on upgrading every component of a cheap bicycle, think about the total cost you'll incur. Upgrades can sometimes cost more than a bike itself.
q:

Why do road bikes lack suspension?

a:

Suspension tends to increase weight of a bicycle and limit its ease of use, so most road bikes are designed without it since its more useful off road.Riders who want limit the amount of vibration and discomfort that they face will often choose bikes with carbon frames which are said to reduce turbulence.
q:

Do I need to be a pro to buy a road bike?

a:

Absolutely not! If you want a speedy, lightweight bike for riding on flat surfaces, a road bike is a great option. There are plenty of affordable models available for new riders. The best road bikes don't have to be the same as competition bikes, so don't feel intimidated by the thought of purchasing one.
Subscribe to our newsletters