Best Running Accessories Reviewed
last updated
May 17, 2019
We, runners, are always on the hunt for the best running accessories. Whether it is a hydration bag, belt, or pack or a fitness watch, it is important to always be in the know when it comes to the best of the best accessories currently available.

And, with all of the options out there to choose from when it comes to running accessories, we know how difficult it is to narrow down the best of the best—we found out single-handedly just how tedious it can be by putting this list together. If your reading this though, you are in luck! Here we feature the best running accessories currently available—so you have your pick of the liter.

So, whether you're looking for something that is reflective and provides you with additional safety, we have made sure that our list of best running accessories features something out there for everyone!
In a Hurry? The test winner after 11 hrs of research

Rockay Accelerate
Why is it better?
Durable
Comfortable
Naturally odor-resistant
Reflective logo
Compression zones help them stay in place
In a
Hurry? Editors choice:

Test Winner: Rockay Accelerate

2
Researched Sources
1.6K
Reviews Considered
11
Hours Researching
15
Products Evaluated
Comfort
Features
Value
Durability
Weight
By Default
In Depth Review Top 10
Rockay Accelerate
Kahtoola NANOspikes
Garmin Vivofit 3
URPOWER Running Belt
BSeen LED Slap Band
Flip Belt
Suunto Ambit 3
Balega Running Socks
Road ID Bracelet
Salomon S-Lab Skin 3 Racing Vest
Table of contents
Criteria Used for Evaluation
Other Factors to Consider
Frequently Asked Questions
Sources
10 Best Running Accessories
Criteria Used for Evaluation


Comfort
Everything you carry or wear during a run should be both comfortable and breathable. You should also try to remain as lightweight as possible so you aren't slowed down by non-essential items. If you are a long-distance runner you know how important this is and that is possible to have lightweight and effective gear to carry your essential items.
Because of the diversity of products on this list, comparing each one to the other is like comparing apples to oranges, but we considered over 1600 reviews, and if a product had a lot of complaints about it not being comfortable it didn't make our list.


Features
All running accessories have unique features that make it stand out and facilitate the running experience. They are developed to be functional, make your running experience more enjoyable, and contribute to your overall comfort. Looking at fitness trackers, they have amazing features that help them stand out. Make sure the features the product you are looking for are relevant to your needs, within your budget, and able to enhance your experience.
What kind of hardware does it have? Battery life can vary greatly from 5 hours to 50 hours or more. Some GPS watches may include built-in sensors such as heart rate, altimeters, thermometers and more. Screen sizes also vary and should be considered as larger screens may be too heavy while a smaller screen is harder to read.
What data does the watch track? This can include speed/pace, distance, time, elevation, heart rate and more. Some models will also track temperature and swim strokes or laps if used for swimming.
What training tools does it have? Some GPS watches will alert the user if programmed with a particular training plan. This could be alerting the user at certain laps or mile marks. This may be done using vibrations or sound. Another useful tool to consider is on screen maps.
What accessories does it come with or are available? Many watches have accessories that work with it that either come with it or are available for an additional cost. These accessories include heart rate monitors, foot pods, cadence sensors and mounts for bikes.


Value
Just because something is more expensive does not necessarily make it better. While there are some pricier brands that are known for their high quality and durability, this does not apply to everything–and it also doesn't mean you can't find a similar product at the fraction of the cost. When looking for a product make sure you consider your own situation–consider your budget and narrow down the features you need. Sometimes we buy products with features we don't even need instead of going with something that has just the essentials we need specifically.


Weight
Lightweight products are a must for all runners. The last thing we need is to be slowed down by heavy gear or to wear clothes that will retain moisture and make us heavier and uncomfortable. We looked for products that were lightweight in their category while still being at least fairly durable, as that's often a trade-off that needs to be made, because lightweight materials usually aren't as durable as heavy ones.


Durability
This is a very important factor for runners to consider when buying new gear, and often has to be weighed against other factors such as weight and value. First of all, when picking products for this list we didn't pick any that have consistent durability issues. We looked for products in several different gear categories such as running lights, reflective gear, hydration options, fitness trackers etc. and found the ones that were highly rated in several different places. Sometimes a product can be well reviewed in one place online, but nobody else has tried it out and that's something you don't want. So we made sure that all our products score consistently well across the internet, and then made sure all of those were well-made and durable.
Expert Interviews & Opinions
Most Important Criteria
(According to our experts opinion)
Experts Opinion
Editors Opinion
Users Opinion
By Default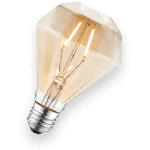 Don't Overcharge
With any electric devices such as a smartwatch or fitness tracker, you may think it's a good idea to let it charge all night while you sleep. However, overcharging your device can degrade its internal components and shorten the lifespan of its battery. Although this problem has been made less urgent with more recent models, it's still a risk that you're better off avoiding.
Take Less, Not More
When it comes to caffeinated supplements such as Run Gum, it's possible to ingest far too much of a given substance without realizing it. Although it isn't usually fatal to overdose on caffeine, you can suffer from severe headaches and stomach issues. Remember to err on the side of taking too little of a substance; you can always take more, but you can't take less!
Other Factors to Consider


Materials
All running gear is made of materials that specifically allows it to provide certain features. Winter gear is made of heavier materials that can retain heat and gear for cooler weather tends to have moisture-wicking and highly breathable properties. Take into consideration the climate in which you run as well as the distance you are planning to complete. A marathon may require a racing vest that can hold additional water and energy bars but a short 5k may just require you have a little extra storage room for your personal belongings.
It is important to know the materials that suit you best in order to avoid any chaffing or irritation. The materials used in most running clothes are:
Acrylic fabric: offers added durability and strength to the main fabric, this synthetic in nature fabric has a sweat-wicking ability and is praised for its fast drying time.
Fabric made from Bamboo: Pulp is extracted from bamboo grass and used to make this fabric. It has amazing lightweight features and very strong, and since its made from bamboo. The fabric has both wicking abilities and antibacterial properties and most preferred by athletes who suffer from allergies.
Combed Cotton Fabric: it's among the softest fabrics used in manufacturing sports' apparel. It's also lustrous in nature and of very high quality.
Cotton Fabric: One of the most common fabrics, though over the years it has been losing its popularity with manufacturers. Offers good breathability and comfortability. Though there are different versions of cotton fabric like the: Organic Cotton fabric, Prima Cotton fabric, Ring Spun Cotton fabric and lastly the Supima Cotton fabric.
Coolmax Fabric: This is an improved version of the polyester fabric, preferred in making inner garments for athletes since it has amazing sweat-wicking abilities and comfortability.
Latex Fabric: Originally made from rubber, it has amazing compression abilities this makes it best for fitting sporting clothes like running tights. Same traits as Spandex.
Nylon Fabric: the best synthetic fabrics in the market, adored for its great durability and its lightweight nature. Though its breathability together with its sweat-wicking abilities is not that good, its ability to withstand tear and wear is what most athletes opt for.
Polyester Fabric: Another common fiber that is synthetic but very durable. Has the ability to dry very fast and keep off wrinkles.
Other materials that are used include:
Microfiber fabric
Modal fabric
Organza fabric
Rayon fabric
Satin Fabric
Silk Fabric
Spandex Fabric
Viscose Rayon Fabric


Use
Another really important factor to consider when choosing running accessories to add to your gear is what you will be using them for and whether or not they will fit your needs. All of the accessories on our list are really useful and a great addition to anyone's running arsenal--but that doesn't need that you need all of the selections our list. When we looked at the use we considered what the product or running accessory was designed to do as well as how effectively and efficiently it gets the job done. While use isn't included in our ratings, we want you to know that it was definitely near the top of our list--the only reason it was not included in our top 5 ratings was because of the versatile nature of this product list.
When you take a look you will need to make sure you consider what you are looking for in the running accessory you are considering. Our list consists of a variety of different products that will help you get the most of your run. Make sure you make a list of what you need and what you are struggling with on your runs. If you need storage space take a look at the options that provide some additions storage. On the other hand, if you need something that you can pair with your shoes to get more traction and stability you will need to put that at the top of your list. Regardless of what your needs are, when searching for running accessories you need to make sure to consider the use you will get out of them--so make sure you are investing in a worthwhile product.
Frequently Asked Questions
q:
What are the benefits of using a HRM device?
a:
Heart rate monitors can make calculating your heart rate simple and often do not disrupt your workout. These devices also centralize your heart rate information in one place and reduce the need to keep a log or journal. However, heart rate tracking devices might not be ideal for everyone. Deciding to use one is a decision for you and your healthcare provider.
q:
What is the most durable material?
a:
The right material varies between accessories and also depends on their purpose. While the best are both durable and long-lasting, the manner in which this is achieved can vary between products. For example, some material is waterproof while others protect against UV rays. Before you make your decision you need to narrow down what you need specifically and go from there.
q:
What features should I look for when purchasing workout gear?
a:
This depends on what your specific needs are and what you plan on using the product for. Generally, you should always look for the right fit, appropriate levels of comfort, breathability, and ensure it is lightweight.
Moisture-wicking properties are another important feature to look out for–especially during the hot summer months. Many products with this features also gave anti-microbial properties, to prevent odor and bacteria taking over. If you are an outdoor enthusiast you should also look for weather resistant features, reflective properties, and light colored options if you will be out in the heat. UV protection is another important factor and can be found in a lot of running products.
Lastly, make sure to look at the overall functionality of the product and how it pertains to you. For example, additional zippered storage is ideal for added security.
q:
What if I have a budget?
a:
Running accessories can be very expensive, so considering your budget beforehand is a wise decision. That being said the products above that may seem really expensive can be justified because of the quality and durability of the product. Choosing an effective product is very important, so saving for a more expensive product might be worth it in order to get a good quality accessory.
Subscribe to our newsletters