8 Best Running Shoes for Bad Knees
last updated:
Mar 08, 2021
Any combination of running surface, improper form, muscle weakness, and of course the wrong type or fit of running shoe can have disastrous affects on your knees.

Proper training and accessories like knee braces can help of course, but investing in a cushioned and shock-absorbing pair of running shoes will both prevent and help diminish knee pain.

In this guide, we have compiled a comprehensive list of the best running shoes for bad knees. Take your time to review all the factors to consider when shopping for your next pair of knee saving running shoes.
In a Hurry? The test winner after 4 hrs of research
Hoka One One Clifton 7
Why is it better?
Grippy rubber outsole
Lightweight and breathable upper
Very durable
Full-length EVA midsole
In a
Hurry? Editors choice:
Test Winner: Hoka One One Clifton 7

Support
Comfort
Protection
Shock Absorption
Durability
By Default
Top 8 Running Shoes for Bad Knees
Criteria Used for Evaluation

Support
As some knee problems can actually stem from issues with motion control or lack of proper stability, many of our choices are also good for providing other needed support. This footwear can be suitable for other conditions such as overpronation or underpronation.
Running without the necessary amount of stability needed for these types of foot conditions can actually add to the stress on the knee, causing more issues and further discomfort while running.
So, be sure you follow these criteria we laid out to find the best shoes for runners knee.

Comfort
Really, who wants to run in a shoe that is terribly uncomfortable? Right, nobody wants that. Each of our picks have their own proprietary technologies when it comes to upper and underfoot comfort, but most have many things in common with each other. The models on our list have to provide enough underfoot comfort to alleviate some of the stress that will transfer to the knee while running.
With models built around things like DNA technology, REVlite midsole and Gel cushioning, our choices are designed with comfort in mind

Protection
The best running shoes for knee pain need to protect the wearer from experiencing pain in the first place. This can take the form of extra shock absorption but can also involve gait stabilization or a tight fit. However this is accomplished, the important thing is that the wearer no longer suffers from any chronic pain or soreness.
Aside from this, it's also important for any reputable pair of running shoes to protect the wearer's feet from a variety of hazards. In addition to knee pain, pains from other repetitive stress injuries need to be prevented. Protection from the elements is another important design aspect, especially if the wearer is interested in hiking or trail running.

Durability
They have to last as long as they are expected, bottom line. Digging deeper into it, if you have a pair that starts to fall apart right in the middle of a long run, there is a real potential for some kind of injury there. It could be a fall caused by the sole peeling off, the construction failing, causing a lack of the much needed support.
The options we have chosen for our list of best choices have all passed the durability test, when it comes to major issues which might affect their function and performance.

Shock Absorption
Shock absorption is super important when it comes to choosing a pair of running shoes for people with knee pain. While the stability and support that the shoes on our list offer the runner can help to keep your foot in proper placement while you run, a good shock absorption system will transfer some of the impact from each foot strike to the shoe instead of your body. This means that not only your knees but your hips and ankles as well will receive less wear and tear.
Expert Interviews & Opinions
Most Important Criteria
(According to our experts opinion)
Experts Opinion
Editors Opinion
Users Opinion
By Default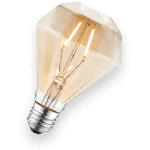 Massage Can Help
If you're experiencing chronic knee pain and aren't sure how best to treat it, there are lots of effective ways to handle the situation. Whether its runner's knee, muscle strain, or arthritis, different methods of treatment exist that don't necessarily require talking to a doctor. For example, some homeopathic remedies such as massaging the effective area can greatly reduce swelling and soreness.
Try Alternate Forms Of Cardio
In the worst-case scenario where you experience unbearable knee pain while running with no way to treat it, you can always resort to alternative forms of cardiovascular exercise. Cycling and using an elliptical machine are easier on the knees, as is lap swimming. You could also try a seated rowing machine if even these exercises are too much to handle.
Check with your Doctor
If you are experiencing a lot of knee pain while you run, you may want to talk about it with your doctor or health care provider. They can recommend treatments you could try and other ways to reduce your pain.
Other Factors to Consider

Comfort
Consider getting shoes that have additional cushioning as this will reduce the shock impact on your knees. These types of shoes have the ability to fully absorb shock, hence the shock can't reach the knees. They will help if you are walking or running on tough terrain.

Outsole
Look for firm soles if you happen to suffer from over-pronation. This is a condition that is common among runners who have low arches. Over-pronation is one of the reasons that the lower knee and leg tends to have an inward rotation every time the runner's foot strikes the ground. The rotation in turn leads to a painful strain on the knee.

Accessories
If your knee pain persists and hasn't improved even after wearing specialized shoes, it might be time to consider using specialized orthotics. For this, you will need to consult a trained professional who will then take molds of your feet in different positions, in order to see how your foot position sparks knee pain.
Using these molds they will create custom insoles which should align the foot and ankle better, hopefully putting an end to your medial or lateral pain.
Frequently Asked Questions
q:

Can running shoes help knee pain?

a:

Absolutely! Often, the reason for your pain may be because you just aren't wearing the right pair of trainers. Brands such as Hoka One One and Brooks utilize high-end EVA foam midsoles that help to absorb the impact when running on hard surfaces. Features such as guide rails also help to evenly distribute the weight of your gait throughout your foot to take the pressure off of your joints.
q:

Do shoes cause knee pain?

a:

Your sporty pair of neutral trainers may help you engage in quick and snappy movements, but those movements may be putting undue wear and tear on your joints. Knees become inflamed when making repetitive impacts on the ground. If your trainers had minimal padding and your gait is uneven, your knees and lower back absorb much of the impact.

Ensuring that you lace up a pair of trainers with ample padding and features to help with overpronation can make all of the difference in the world!
q:

Why would I run with knee pain?

a:

It is not advisable to run when experiencing pain in your knee. It is advisable that you visit a doctor for them to help determine the cause of your injury. However, once you determine what is causing the pain, your therapist might ease you in on the track and help you on your way to recovery.
q:

Are cushioned shoes better for running with knee pain?

a:

Yes. Joint pain arises when the impact of the ground is sent straight up to your joints. If you have an uneven gait, are a heavy heel-striker, or are carrying a little bit of extra weight, your knees will suffer. Cushioned trainers work to absorb the impact from the ground and prevent it from being sent up to your joints.

If your knees are screaming at the end of even a short and easy run. High-cushioned designs like that from Hoka or Brooks are your best option.
q:

What are the features of a good running shoe?

a:

The shoe needs to be one that provides the best support and maximum cushioning. The shoe should also provide you with the needed joint protection and the right absorption of shock during step. Breathability, lightweight, cushioning and brand need to be perfect.
q:

How costly is it to get a good running shoe?

a:

You need to invest in the right brand and consider some that have just been described above. Depending on your budget, you might find the listed brands costly or not, but they are definitely worth the expense.
q:

Will these shoes allow me to trail run?

a:

When having problems with your knee, no matter the cushioning or features of the shoe you have on, you need to run on a smooth terrain. This will help you minimize further injury and will preserve your shoe brand.
q:

Will these shoes really help my knee pain?

a:

We wish we could say that the shoes on our list are a magic bullet that will cure all knee pain, but how effective they are depends on a host of factors including but not limited to: what's wrong with your knee in the first place, your injury history, your age, weight, and overall fitness level, as well as your diet and running style.

In the end, however, if you're experiencing pain in your knees or any of your lower body joints for that matter, running in a shoe that gives you added support and stability will almost definitely help you to feel better.
q:

Do I need to buy the most expensive shoes available?

a:

While it is true that you want to get the best shoes you can for your running gear, you do not have to go broke in the process. You can get quality running shoes that still fall within your budget and that can meet your wants and needs.
Subscribe to our newsletters