Best Running Shoes for Bunions Tested & Rated
last updated
Oct 15, 2018
Whether it's a long haul trail run through beautiful forest terrain, a 10 K, marathon or an urban venture through city streets, running is a satisfying – even exciting – adventure for the mind and body. It 's important that proper fitting and weather appropriate gear is worn to ensure healthy training. It's especially important to accommodate any physical issues that may escalate with such intense activity.
Many runners grapple with bunions. This bony prominence can be painful and feel like a real obstacle to athleticism. Bunions can be especially intimidating to runners. It's easy to think this foot condition translates to limited running fun, but that's not true. Often, an ill-fitting running shoe is the culprit; tight conditions and poor sizing can exacerbate bunions and related aches and irritation. Oppositely, great fitting shoes can eliminate problems that bunions cause.
6
Interviewed Experts
21
Researched Sources
11k
Total Readers
13k
Reviews Considered
36
Hours Researching
10
Products Evaluated
Comfort
Breathability
Durability
Flexibility
Weight
By Default
In Depth Review Top 10
Salomon Women's XR Mission
Brooks Adrenaline GTS 18
Skechers Sport Women's Premium
Men's Asics GT 2000 5
Saucony Omni 16
Altra Men's Torin
Altra Olympus 2.0
New Balance m1540v2
Asics Gel Foundation 12
Brooks Men's Beast 14
Table of contents
Criteria Used for Evaluation
Other Factors to Consider
Frequently Asked Questions
Sources
10 Best Running Shoes For Bunions
Criteria Used for Evaluation

Comfort
As a runner, nothing comes to mind more than comfortability. Comfort can only be offered by shoes that fit. For any runner, bunions are a living nightmare. Bunions make running more difficult especially with the wrong shoes since even the shortest of distance can result in chafing. The range of shoes offered here are carefully designed and custom made to fit all the athletes with bunions all the while paying attention to detail and general outlook. If you suffer from Bunions, you should buy only shoes that can support and fix this problem.
Moreover, any runner with bunions greatest concern is a comfort while running to ensure there is little or no pain in the activity. The pain is normally brought by friction in the shoes and lack of enough cushioning. To eliminate this struggle, these shoes that are made available to you are heavily cushioned to make sure there is enough distance between the feet and the ground plus the outer sole thus ensuring no friction altogether, enough or good cushioning provides the comfort any athlete would ever want, every runner's dream is to be able to go miles and never feel their feet hurting or burning.

Breathability
The key feature in any shoe, especially a closed one, is its breathability. For any athlete, especially the ones with bunions, to be able to effectively run they need a pair of shoes that allows for expansion and this can only be executed with those that have enough circulation of air. It is common for feet with bunions to swell due to the friction, the strain of the muscles, the change of blood flow that takes place during running, among many other factors. Circulation or the free flow of air in shoes reduce the swelling and creates a conducive environment for the feet during the exercises. The range of shoes available here guarantee breathability and comfort

Durability
Any athlete with bunions knows how hard it is to get shoes especially because of the cost involved and the special features that are needed. A lot of stores that sell running shoes do not include those with bunion features hence make it rarer to find while the stores that do factor in the production costs due to the extra features hence making them more expensive than normal shoes. The ranges of shoes here ensure durability that will serve the clients for the time they need, without having to take rounds in going to the store to shop.

Flexibility
If you have ever had a bunion you know exactly why this should be important, getting a nice pair of shoes is not only what to consider, but you need one that fits you well most preferably wide toes kind of shoes ,get one that will ensure your toes have room to move around and be comfortable, in the process do not forget to check the shoes material and specifications we also want one that is flexible in and out,look out if the sole is flexible enough. Flexibility is the key to happiness and great running, have a smile while doing your thing.

Weight
Weight is another factor to put in mind we want a shoe that exerts less pressure on your feet especially if you still have a bunion , make sure you are comfortable in the shoes you pick so as to avoid the shoe inflicting pain on your toes to avoid the intense pain that comes with pressure and not being able to go for a mile when need be. Always remember comfort is a primary factor here.
Expert Interviews & Opinions
Most Important Criterias
(According to our experts opinion)
Experts Opinion
Editors Opinion
Users Opinion
By Default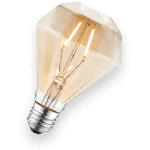 Sometimes, All You Need Is The Right Size
In many cases, bunions are only caused by wearing ill-fitting footwear when engaging in high-intensity physical activity such as running. This means that the best way to treat this problem is simply having your feet professionally measured, or measured on a professional metric, in order to find shoes that provide your accurate fit.
Don't Be Afraid To See Your Doctor
If you start to notice severe visible deformities in your foot or a lack of mobility in your toes, you should see a doctor or other medical professional about your bunions. Failing to do so could lead to much more severe medical complications such as bursitis or hammertoe.
Other Factors to Consider

Protection
Many running shoes claim to have enough support to protect one while running but we at times get disappointed when we get to try them on our feet. cushioning should come in your mind especially if you have ever experienced an injury during your running time. you also need to know if your feet are on a high arch or low arch and the type of pronation you have, is it over or under or is it neutral, such factors come in handy when you get to choose a pair, should it be neutral or stable. Height of heel is another thing to consider because they can either give you protection or cause worse injuries when running, if you are keen you will realize there are customized type of shoes that made to enhance cushioning and they can as well improve the natural step of a runner, such is very good for folks with bunions. When making a purchase make sure you consider all the safety factors first. Kudos!

Size
Are they firm or can they slip?
Sometimes you need to consider the grip of your shoe,this might come as a minor function to some of us,but be rest assured it is very important for you to get a well-gripped shoe sole, especially when you are an all round all weather runner, or are we the only ones who get offended when your feet go back and forth in your shoes while running?damn, that shit is annoying as hell.Such a factor can make you lose your stability and fall face down hurt yourself or even worse break your ankle, whether you have bunions or not this is one factor you need to consider.you need a shoe that will not fall off when you are in the middle of running.Never consider appearance as the reason to get shoes, safety should be your number one priority in such cases.
Frequently Asked Questions
q:
How often should I replace my running shoes?
a:
This is a very good question, it is generally asked among all runners bunions or not. Don't wait until the tread on your soles is worn completely flat, or you're seeing the midsole showing through the bottom, to replace running shoes. At this point, you're already damaging your feet with insufficient support. As you approach the "worn out" mileage mark, see how your shoes feel. If they leave your feet feeling fatigued, replace them.
q:
What is the best footwear solution for people with bunions?
a:
Remember to always wear wide fitting shoes, preferably with a leather upper which allow a stretch, avoid high heeled shoes. Orthotics can help slow the progression of the bunion and can also help as a remedy to treat associated symptoms.
q:
I'm a runner with bunions, what can I do to stay an athlete?
a:
A runner creates repetitive pressure on the joint that is at the big toe. Thus making it to move out of position causing swelling, stiffness,do not forget this can cause a serious problem that might lead to surgery,folks that might have overpronation might be at risk of having a bunion since pressure in the foot is mostly exerted in that very joint,avoid narrow or pointed shoes at all cost,try a wider shoe this time.help yourself heal, and do not forget to visit your Doctor who can give you the best advice.
q:
Do I have to wear my orthotics all the time?
a:
No matter how often one wears their glasses once you take them off you will have a problem with your sight. The same goes for orthotics, once you have them on you cannot stop wearing them because your foot problem will return since they hold your foot in proper alignment and relieve pain. However, they do not correct your foot but only correct the position of the foot when worn.it takes up to 6 weeks to notice signs of improvement if they are worn consistently.
Subscribe to our newsletters