10 Best Underpronation Running Shoes
last updated:
May 06, 2021
Runners that supinate are more prone to strain and knee injuries, which is why selecting running shoes for supination is so important. Overpronators can neutralize their gait with stability trainers, but under pronators (or supinators) need something that is a little different.
It is important to select
neutral trainers
that are lightweight to prevent strain on your feet, contour to the shape of your foot, and are very flexible. We make sure to select designs that provide good arch support with features that cradle your foot in place. Essentially, you need to walk that fine line between stability and neutral trainers.
On our list, we have found some of the best running shoes for underpronators that help take the strain off of your joints so you can stay out on the trails pain-free.
In a Hurry? The best running shoes for underpronators after 29 hrs of research
Mizuno Wave Rider 24
Why is it better?
Wave plate technology
U4ic midsole
Lightweight upper
In a
Hurry? Editors choice:
Test Winner: Mizuno Wave Rider 24

16
Researched Sources
1700
Reviews Considered
19
Hours Researching
20
Products Evaluated
Comfort
Durability
Support
Breathability
Size
By Default
Top 10 Running Shoes for Supination
Criteria Used for Evaluation

Support
When it comes to finding the best, good support is essential but it is even more critical when you are prone to underpronation.
When you have this problem, you need additional support in order to avoid injury and to reduce the strain you put on your feet, ankles, legs, and back when you are standing, walking, and running. So, when deciding how to choose running shoes, mind your condition.
When underpronation becomes a problem do not just sit and give up, find a solution to it, one of which is getting the best shoes for supination that have good arch support that you need.
With the right arch support, you can rest assured that the underpronation will not pose a challenge anymore. This is one area of quality that we could not ignore and it is something you cannot afford to overlook either!

Comfort
Underpronation can lead to sore feet; unnatural foot positioning and alignment can lead to pain and discomfort.
Good running shoes for supination will help alleviate this stress and keep your feet supported and comfortable. Whether you are a new runner or a seasoned pro, you need to find a good option that fits well and feels comfortable.
A great shoe is one that has great cushioning. This goes for the midsole of the shoe ensuring that it makes your feet feel at home anytime you put them on.
It is also essential for those struggling with the symptoms of underpronation to have adequate cushioning in order to support their arch and protect their feet from painful pressure points.

Breathability
Finding running shoes with good breathability will ensure your feet stay cool and dry.
Having a shoe that is well ventilated means no sweat can be accumulated. This means you need to have the right material and upper mesh that will wick away excessive sweat.

Size
A good fitting shoe is essential but even more so when you have pronation issues because the positioning of your feet can affect how shoes fit.
Getting your size can be a problem, especially when it comes to finding a shoe that meets very unique and specific needs like underpronation. However, it is still extremely important to ensure you get one that fits you perfectly. Size is key to a healthy running experience.
Expert Interviews & Opinions
Most Important Criteria
(According to our experts opinion)
Experts Opinion
Editors Opinion
Users Opinion
By Default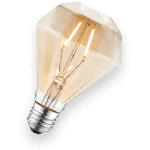 Consider Physical Therapy
It's possible that, with some time and effort, you can completely eliminate your pronation issues and won't need to find shoes specifically designed to accommodate them! If you're interested, talk to a medical professional to see if physical therapy can resolve your issue. This can be time-consuming and costly, but the health benefits far outweigh the cost.
Try Some Insoles
There's a less expensive solution to minor cases of underpronation: insoles! If you talk to a podiatrist or visit a footwear store, you may be able to find a pair of orthotic shoe inserts that will allow your favorite pair of shoes to provide the support your feet need to accommodate your underpronation. It's worth a shot at the very least.
Talk to Your Doctor
If you are suffering from foot pain due to your underpronation or you are having trouble finding a pair of shoes that fit well and feel good, it may be time to talk to your doctor about it. They can help give you ideas of what to look for in a good pair of shoes and can recommend types of features that can help reduce your pain and discomfort while you are out for a run or while you are working out.
Other Factors to Consider

Outsole
One of the overlooked parts of a good pair of running shoes that can really impact how they feel is the outsoles. This is the part of the shoe that is in contact with the ground so it is really worth taking a look at.
The sole is also where the tread is located which is a very important part of the shoe that all runners should pay attention to. The tread is what gives you traction when you run and helps you maintain your balance while keeping you stable in wet or slippery conditions.
Make sure you give the outsoles a look and see if they meet good standards. There is no point in buying shoes that won't help you stay safe while you are running!

Shock Absorption
Another important feature that all running shoes need to have is a design that helps maximize shock absorption and reduced the impact that is felt in the foot with every step you take.
This is especially important if you suffer from underpronation because the normal amount of shock impact that others could handle can lead to injury and can result in painful and sore feet.
Good running shoes made for individuals with pronation issues will have added cushioning and support built into the inner and outer soles to help protect your feet. So be sure to check for shock absorption ratings when you are shopping for a new pair of running shoes.

Drop
You will also want to think about a feature that all good running shoes have that is known as drop rate. This term refers to the distance your foot falls between the heel and the toe with each step you take. People who deal with pronation issues can be more sensitive to this.
A large drop rate means there is a lot of difference between where your heel hits the ground and where your toes hit the ground. A large drop rate can increase shock impact and this can make your feet sore and can make you more prone to injury as well!
Frequently Asked Questions
q:

How do I know if I overpronate or underpronate?

a:

While we suggest heading to a doctor to evaluate your stride, there are a few ways to tell if you underpronate at home. For a quick way to check, go grab your most worn-in pair of running shoes and evaluate the soles. If you find that the most wear and tear is along the heel or the outside of the foot: you underpronate.

A more effective test is to wet the bottom of your foot and step down on a piece of paper and evaluate the water stain that is left. If you notice that there is a big empty void in the middle of your foot all the way to the side arch, you underpronate. If you find that the entire foot is outlined on the paper, you overpronate.
q:

I just realized I have underpronation, which shoe is best for my condition?

a:

First, we need to tell you that underpronation is not always a permanent condition. In most cases, it is a temporary condition that can be fixed with the right care and good running shoes.

We have been able to give you quite a number of shoes in our top 10 list that are all suitable for your condition.
q:

How to treat supination?

a:

Supination is something that naturally occurs in most runners, and it is a matter of genetics rather than running style. While there is no magical cure to fix this problem, there are a few things you can do to help ease pain and reduce the risk of injuries.

Of course, the right footwear is key. However, there are some other things that you can do to reduce pain. The most important thing you can do is engage in a proper warm-up and cool down before hitting the trails. A good warm-up helps to strengthen the muscles not only in your feet but also all of those tiny stability muscles in your ankles and lower leg.
q:

Will I always struggle with underpronation?

a:

We know this is one of the many questions you end up asking yourself once you realize you have underpronation. The good news is that it is a temporary condition that if it is diagnosed and treated early and you take measures to protect your feet and improve your stride, it can be reversed and corrected.

Ensure you visit your doctor and heed the instructions given of the do's and the don'ts and we can assure you with time it will be gone and you will be back to normal.
q:

What is the right fit and size of running shoes for supination?

a:

This entirely depends on you but the truth is that you cannot go for a small shoe or one that has a tight fit, but you need to have a shoe that will fit perfectly and make you comfortable while running.
q:

What could happen if I don't address my underpronation?

a:

It is never a good idea to ignore any medical condition, no matter how minor it may seem to be. Your feet hold the full weight of your body all day and when you are running, they are under a lot of stress, pressure, and shock impacts.

If you have underpronation and do not take steps to find shoes that help correct this, you could cause more damage to your feet. You will also be more likely to experience pain in your feet, ankles, and legs which can lead to pain in your back and a reduction in running performance.
q:

Do orthotics help supination?

a:

Absolutely! In fact, in addition to the right footwear, good orthotics can really help to even out your gait and cut down on pain. We suggest heel cup designs that are made from strong and stiff materials.

This style of orthotic holds your heel in place, and it also provides a good deal of shock absorption. We also like these designs because they do not run the full length of the shoe, making them far more comfortable to wear inside of your trainers.