Our Favorite Sealskinz Socks Tested & Fully Reviewed
last updated:
Apr 27, 2020
Heading on a
Great Outdoor Adventure
in the near future? Maybe a location where the weather changes frequently, or changing terrain? Nothing ruins an adventure faster than foot issues; specifically wet, cold, or blistered feet. Proper footwear, including socks, can mean the difference between an amazing experience or a miserable time.
Sealskinz
socks
are well-known among outdoor enthusiasts because they're completely waterproof and perfect for all things outdoors. These socks will protect your feet when the
weather
goes unplanned or when you run into puddle filled areas in unfamiliar trails. So, if you find yourself in these situations often than a pair of Sealskinz socks will be a perfect addition to your fitness gear.
In a Hurry? The test winner after 16 hrs of research

Running Socklet
Why is it better?
Moisture-wicking
Comfortable
Breathable
In a
Hurry? Editors choice:

Test Winner: Running Socklet

13
Researched Sources
2.5k
Reviews Considered
16
Hours Researching
15
Products Evaluated
Comfort
Size
Water Resistance
Value
Durability
By Default
Criteria Used for Evaluation


Comfort
When you get ready to head out for a run, you want to be comfortable. If you are not comfortable you will not enjoy your run and you will not get all the benefits out of it that you could. Having good comfortable socks is key and the unique design and composition of sealskinz socks ensure your feet stay dry and comfortable even during the longest runs.
Considering comfort is kind of a no-brainer for any of your running gear supplies. You would not wear uncomfortable shoes and jogging pants so why would you do that when it comes to the socks you choose to wear? Everyone wants their socks to be comfortable. We looked at what type of padding each Sealskinz sock had and whether reviewers found the socks comfortable to wear. We also looked at comments from users on the sizing and fit of the socks and whether the waterproofing hindered breathability. We also took care to note whether users were comfortable in the socks even for long periods of time. If your socks are not comfortable you will not wear them and will not get the benefits. Sealskinz socks are made to be comfortable and easy to wear no matter what activities you have planned. For gym sessions to runs or a big competition or at home training, these socks will keep your feet comfortable and dry from start to finish! If you want reliable comfortable socks that will protect you against water and weather these are the socks you are going to want to look for! Here at RunnerClick, we know how important comfort is, especially when you are heading out for a run or are getting ready for a big workout session. Sealskinz socks provide a level of comfort that few other socks can and this is why they are becoming more and more popular among active individuals like runners and athletes. The socks featured here on our list are all made to be comfortable and to feel as good at the end of your run as they do at the start!


Size
Sizing is important when it comes to our socks. It is not a one size fits all deal. You need socks that fit your feet properly. If they are too tight your feet can hurt and it can cause leg and ankle pain. If they are too loose they can shift and bunch in your shoes as you run. Most sealskinz socks are designed with to and heal pockets to help keep the securely in place.
We looked at each pair of socks and noted the length to determine the kind of protection each sock offered. A higher cut means a more protective design. Some Sealskinz socks also have a special Hydrostop cuff to produce a unique seal against water even at the top of the sock. The size of your socks can have an impact on the performance so it is something that needs to be considered carefully so you can get the best feel and performance each and every time you put them on. Sealskinz evaluates the thermal rating of their socks on a scale of 1 to 4. Even the thinnest Sealskinz socks, however, still have a layer of padding and are not as thin as a traditional super thin running sock. The thicker the sock, the warmer they are. The thickness helps with impact protection but may also work as an obstacle against proper fitting inside a shoe, which is why we paid close attention to each sock's thickness and warmth rating. The size of your socks needs to work for your feet, your shoes and the type of running you are planning on doing. It is important to remember to get the right size when you are buying new socks. The review team here at RunnerClick made sure to look at factors such as size and fit when choosing the Sealskinz socks to feature on this buying guide top ten list. Each sock featured here is available in several sizes and are sized accurately. We did this so you can find a great Sealskin sock and have no trouble at all finding one in the size that is just right for you!
Read more about running shoes with wide toe box.


Water Resistance
The one features that makes sealskinz socks so popular among runners is that they are water resistant. They help form a protective layer to keep your feet from getting wet and helps keep them dry and comfortable. Few things will derail your run faster than having cold, wet, itchy feet. This is why sealskinz socks are becoming so popular among runners.
All Sealskinz socks are waterproof (except for the liner that we included on our list). There's no denying that Sealskinz constructs the socks with attention to detail to ensure water is repelled and kept out of the sock. But what does that mean for comfort? How is the waterproofing achieved? Some models feature a Hydrostop cuff to keep out water completely. Unfortunately, this type of feature is not suitable for activities of longer duration because the seal is tight fitting and may cause chafing. While most reviewers were incredibly happy with the waterproofing of all the Sealskinz socks we looked at, we also wanted to look at how well the sock was able to breathe even with this waterproof technology. One of the biggest features of the Sealskinz sock is that it is made to be water resistant and will protect your feet from water from rain, puddles, or streams. Thanks to the unique materials used and the tight weave design these socks help block water and will help keep your feet dry and comfortable. The RunnerClick team made sure every sock you see here has been highly rated for its water proof properties and reliable protection!


Value
While it is true that these socks cost most then a basic pair of socks, they offer so much to runners that they are well worth the investment. The price tag may be high but the value is even higher and all it takes is one run with sealskinz socks to see and feel the difference for yourself. It is a smart investment for any runner- beginner or pro- to make in their gear.
Sealskinz socks are popular among runners who are looking for water and weatherproof protection for their runs and workout training sessions. The majority of Sealskinz sock products utilize a Merino Wool lining to handle moisture. While the water blocking middle layer keeps water out, the Merino liner ensures that any moisture produced by the feet does not cause discomfort. Merino Wool is a useful moisture management tool, but its biggest strength is its ability to also regulate temperature. It's hard to believe, but the Merino layer in Sealskinz socks actually helps to keep feet warm, even when the socks are very wet. All of this plays into the final price you will end up paying for your Sealskinz socks, and while they may cost more than a generic pair of socks, they give you so much more than a $2 pair of socks ever could! You have to consider the value more than the actual price tag when you are trying to find the pair of socks that are right for you. With merino wool, strong waterproofing, comfortable fit, and good sizing, these socks are by far one of the best investments you can make for your running gear. Socks are much more than socks so when you want to make an investment into the right socks for your needs, be sure to consider proven winners like Sealskinz. Sealskinz socks are becoming very popular but many runners and athletes are a little surprised when they see the price tag for the first time. These are not basic $5 for a 6 pack socks. These are quality socks that are designed to boost your performance and help you feel better during your runs and workouts. The value you get is well worth the higher price tag and once you try the socks the RunnerClick team has selected you will see it for yourself!


Durability
Socks tend to wear out quick and when you stop to think about what they are put through every tie we put them on it is little wonder. This is where sealskinz stand out from the crowd. These socks are designed to be durable and long lasting and as long as you take care of them as you should they will last you for a good long while!
Socks need to be comfortable or you are not going to want to wear them and they have to be durable or they will not be worth the money you keep investing in them. This is the biggest issues most runners find with this type of sock - they are not the most comfortable things to wear and they are not always to most durable constructions socks either. It is important to invest in quality and comfort when you look for socks and that is where Sealskinz socks come into play and make all the difference in the world. These socks are made to be durable and will last you a good long while. If you want to make a great investment in your running gear, these Sealskinz socks are a great place to get started. Finding comfortable socks will make your runs are enjoyable and more productive in the long run so they are definitely worth the extra effort to find! Durability means investing more upfront and reaping the benefits as your investment pays for itself time after time by providing you a comfortable, dry, and reliable fit each and every time you put them on. The final key factor our RunnerClick review crew focused on when reviewing these Sealskin socks was how durable they are. When you are willing to invest in the best gear possible, you want to make sure it is durable and that it is going to hold up and last. We made sure to test every sock we reviewed and only the most durable and reliable of them made it to our list. So, shop with confidence knowing these are socks that can take whatever you throw at them!
Expert Interviews & Opinions
Most Important Criteria
(According to our experts opinion)
Experts Opinion
Editors Opinion
Users Opinion
By Default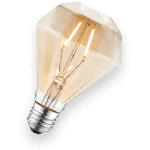 When regular socks aren't enough
Camping, hiking, snowshoeing may require a better pair of socks than your average cotton blends. Weatherproof and waterproof options will suit these activities well which is why sealskinz are becoming a name that more and more runners and athletes alike are turning to for their next pair of running quality socks. Normal socks are good for normal activities but when you want to do something extraordinary then you need sealskinz socks!
Sealskinz for running
Sealskinz makes thinner socks specifically for running, so make sure your purchase matches your activities. Some are thick and some are thin so be sure you consider the type of shoes you will be wearing, the terrain and whether conditions you will be running in, and what your personal preferences are when it comes to thick vs thin socks.
Care when washing
Sealskinz socks are not your ordinary socks by any means! This means you cannot treat them like any other pair of socks and toss them in the washer and dryer. Machine washing and drying your Sealskinz socks can cause them to stretch out of shape and can also lead to the material breaking down faster. The best way to keep your socks in good shape is to wash them by hand with mild soap, gently squeeze out as much water as you can, and then lay them out flat to dry. You can also line dry them in the sun too if you wish.
Getting your money's worth
There is no denying that Sealskinz socks are more expensive than what many runners are used to paying for a pair of socks. But when you take into account the benefits that come from using these socks and the special design featured that they offer then it is easy to see that these are indeed a good value and a smart investment to make. They may not be ideal for beginners but anyone who has been running for any length of time will appreciate the benefits that come from wearing Sealskinz socks and will find they definitely get their money's worth!
Other Factors to Consider


Materials
The majority of Sealskinz sock products utilize a Merino Wool lining to handle moisture and to help keep your feet dry and warm even in damp conditions. While the water blocking middle layer keeps water out, the Merino liner ensures that any moisture produced by the feet does not cause discomfort. Wet itchy feet can make you miserable and can quickly bring the best run to an end and can distract even the most seasoned of runners. Merino Wool is a useful moisture management tool, but its biggest strength is its ability to also regulate temperature. It's hard to believe, but the Merino layer in Sealskinz socks actually helps to keep feet warm, even when the socks are very wet. This will allow you to continue running and enjoying your training session even if the water has managed to penetrate your shoes. With such a warm and waterproof design, the Sealskinz socks are winning over new runners all the time and are continuing to keep those already familiar with them coming back for more. These are a great choice for any runner who wants to keep their feet warm and toasty and dry!


Use
What activity do you plan to participate in while wearing your new Sealskinz socks? If you'll be out and about in warm weather but need a waterproof layer, look for options that feature a lower cut and are in the lower range of the thermal rating scale. For colder weather, choose thicker socks with a higher cut. Whatever the activity, make sure that if you choose a thicker sock that you can still wear your favorite footwear. Most Sealskinz socks are fairly pricey but they're on the higher end of the price scale for good reason. The highly technical socks provide 100% waterproofing and are also windproof. For the price you pay, you'll be getting maximum protection from the elements, something budget socks just cannot provide. We evaluated our top ten picks for Sealskinz socks according to our criteria we have outlined for you and have invested time into finding the beast socks for your consideration. We looked at hundreds of user reviews to determine whether folks found the socks comfortable and sufficiently waterproof. We also looked at the different sock thicknesses and heights during our research and evaluation. All of it comes down to how you want and need to use the socks and what specifics will best suite your needs.
Frequently Asked Questions
q:

Q. Is Merino Wool a natural or synthetic fabric?

a:

Merino Wool is a natural fiber that comes from a specific breed of sheep. This type of wool is a lot gentler on the skin, isn't as itchy as traditional wool, and has special properties that make it a great choice for making gear for the active individual.
q:

Q. Are Sealskinz socks only good for cold winter activities?

a:

Not at all. If you're outdoors in warmer weather but getting your feet very wet, a pair of SealSkinz may be a good choice. Prolonged exposure to water or soaking wet socks is not good for your feet. So even if it's not super freezing out, a pair of socks that will keep the water out may be a good idea.
q:

Q. Sealskinz socks are expensive, are they worth it?

a:

This brand of sock provides not only waterproofing but windproofing as well. You could spend even more money on a pair of waterproof boots but what happens if you want to participate in different activities that require different types of footwear? A pair of Sealskinz socks allows you to wear whatever you want on your feet. In the grand scheme of things, you might actually save money!
q:

Q. What length of Sealskinz sock should I consider?

a:

That depends on the type of water depth you'll be encountering on the move. For maximum protection, a knee-high length is your best bet.
Subscribe to our newsletters