10 Best Nike Running Socks Tested In-Depth
last updated:
Mar 02, 2021
Nike is a big name in the athletic world, so it is no surprise that you may be looking for the best Nike running socks! After all, not only is a well-known brand that offers a plethora of great options, but there are literally tons of options to choose from when it comes to socks.
The best Nike running socks typically feature anti-blister properties, cooling effects, arch support, cushioning, and are typically moisture resistant. Some Nike socks also prevent odor build-up and stop bacteria in its track to
prevent things like athlete's foot
.
If you want a sock that is comfortable and designed to help you improve your performance over time, then make sure to take a look at our list of the best Nike running socks!
This is the best product on our list that is currently in stock:
Spark Cushioned
Why is it better?
Lightweight
No-show
Lots of colors
Breathable mesh
Dri-Fit
Well Cushioned
Great shock absorption
In a
Hurry? Editors choice:
Test Winner: Spark Cushioned

5
Researched Sources
1.1
Reviews Considered
11
Hours Researching
16
Products Evaluated
Best Alternatives to NIKE Running Socks
ROCKAY Accelerate
Breathability
Price:
Razer Trail
Consistent Ankle Compression
Price:
Balega Hidden Comfort
Moisture-Wicking
Price:
Durability
Comfort
Breathability
Support
Size
By Default
10 Best Nike Running Socks
Criteria Used for Evaluation

Durability
Nike is known for their high-quality products that are built to last. Most of their socks can withstand multiple washes, but after a few, they lose some of their compression and softness. When looking at quality and durability makes sure the sock is elastic, machine washable, and comfortable enough for even the longest runs.
Fortunately, most of the selections on our list are really durable--so even if you wash them a ton you can still rely on them for quite a while. If you know you go through socks super quickly or need something with added durability, then make sure to take a look at actual reviews by real users.
This way you can see how well these socks are designed to stand the test of time. Make sure to take all of the sock's features into consideration as well as your needs are because that will also play a significant role in their overall durability.

Comfort
The best Nike running socks are comfortable even on the longest runs, which will help you perform better in the long run. All of the socks on our list are made of anti-blister materials and provide you with a secure fit. For additional protection and comfort look for added cushioning, padding, as well as a heel tab.
Heel tabs will protect your Achilles and ensure you are comfortable at all times. Cushioning provides you with additional stability and support as well as aids in comfort. It prevents chafing and blisters from forming, to begin with. Keep in mind that no matter how many cool features your socks have, they'll be worthless if you aren't comfortable while wearing them.
Make sure that your comfort needs into consideration--so, if you know you need additional arch support then make sure you look for socks that provide that as well( (don't worry, we have them on our list!). On the other hand, if you're like me, you may hate socks that aren't seamless and will give anything to stick to only seamless workout socks when you can--we have some of these on our list as well.
Just make sure you consider your own comfort needs and preferences before making your final selection.

Breathability
Nike socks use the brand specific Dri-FIT technology so you can count on the breathability of their socks across the board. Breathability is especially important for those of you in hotter environments. You need breathable and moisture-wicking socks to keep you cool, dry, and comfortable during each and every run.
Look for socks made of merino wool as well as the thin, but cushioned, no show options. After a while sweat can set in which causes the odor to form and then you quickly have to replace your socks. Odor can be an unpleasant thing to deal with. The best odor-resistant socks are made of Merino wool, which Mike often uses.
Thick socks are preferred during colder seasons while thinner more breathable ones are better for those hot days. Thicker socks have additional padding, have more cushioning, and provide more protection against blister and chafing. On the other hand, thinner socks are lighter, more breathable and don't retain any heat.

Support
Good support isn't just for running shoes, your socks can also lend more support before you ever hit the trail or your runs! Some socks will offer a little more in the way of support with features like reinforced arches and extra cushioning in targeted zones on the bottom of the sock. Socks that have left/right foot specific fitting can give more support with a closer fit as well.
Make sure to take a look at all the socks on our list if you know that you need some additional support. While some offer minimal support, you will find they all offer a range of support levels, so there is an option for everyone. There are some socks on our list that are specifically designed to provide optimal arch support and help those of you who tend to overpronate or struggle with stability.
These socks tend to be really well-cushioned so, if you are going to get a pair, just make sure you know that you need that much additional cushioning.

Size
Nike offers some of the best running socks out there, all of which are made of high-quality, durable materials. Like every other running product, size is important here. Getting the right size is essential because if your socks are too small and can even prevent proper blood circulation. If they're too large then you will end up developing blisters and chafing to develop. So, make sure you purchase the right size!
Make sure to pick the right pair of socks for you and make sure they fit your style needs. However, before going with style just make sure that they provide you with the benefits and coverage you need. If you need a tab but don't like the way the tab looks then you should still go with the tabbed socks.
On the other hand, if you like no-show socks but really need something that extends a little higher and provides lots of support then you will have to sacrifice style in order to get the right size for you.
Expert Interviews & Opinions
Most Important Criteria
(According to our experts opinion)
Experts Opinion
Editors Opinion
Users Opinion
By Default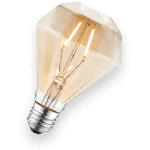 Dry Fit Prevents Injury.
The pooling of sweat in your in running shoes is a major cause of irritation and blister formation--which is why Nike's Dry-Fit sock tech effectively prevents this from happening. If you know you have sweaty feet (whether you run consistently or not) then you will find the Nike socks will effectively wick away moisture and prevent any blisters or chafing. Either way, all the Nike socks on this list utilize dri-fit tech so take advantage of it.
Right and Left Labeling System?
Nike does acknowledge that there is a difference between our right & left foot. This is why the best Nike running socks provide a right and left labeling system on their socks--because each sock is meant to fit the curve of the specified foot. Remember that not all feet are the same--not even your own so make sure to follow the labeling system and don't just put your socks on whatever foot is closer --you will notice a huge difference if you wear your Nike socks correctly.
Other Factors to Consider

Style
While style isn't usually the most important thing to consider, we do know it's important to many of you. Lucky for you, lots of the Nike socks on our list come in many different style options for you to choose from. There are no shows and crew socks–so there is definitely a sock to fit all styles. if you want a true-no show sock then look no further because the Nike footie socks are just that.
They feature a really low profile that won't peak through the sides of your shoes--however, they don't offer much support. If you want a no-show sock that also has plenty of support you will be happy to hear that Nike delivers in that department as well. They actually have lots of options that offer just that so you don't have to look any further.
On the other hand, you will also see there are much higher length socks, as well as socks that come in lots of colors and patterns to choose from. There are socks with tabs and no tabs--so you have tons of choices with Nike. However, we want to make a point and say that you can't prioritize style--make sure you are choosing a sock that first fits your needs!

Value
Nike running socks can sometimes run a bit expensive because of their high quality and durable nature. The average price is about $12 and they are one of the top choices among all athletes. Before making your purchase make sure the sock you choose covers your preferences and needs. However, we don't just look at the price of the sock when we decide how much value it brings--although the price is important.
Instead, we take a look at what features the sock brings to the table and what others have to say. If you have the budget for the most expensive sock it doesn't mean a thing if they aren't the right fit for you. Make sure to consider all of your needs as well as take a look at what features you really need and which ones you don't--so you aren't wasting your time or money on the right pair of socks.
Frequently Asked Questions
q:

What materials should I look for in a quality pair of socks?

a:

The Nike running socks on our list are among the best out there in general. They are made of high-quality material that you can rely on and expect to be durable and built to last. Here we will briefly highlight the material you need to look out for when searching for the best pair of running socks for your needs--check out what to look for below!

Merino Wool

Merino wool is one of the most popular options out there--some of the best socks incorporate Merion Wool. This because it is breathable, durable, odor resistant, moisture-wicking, and really comfortable. While Merino Wool is pricier than other options, it is worth the investment if you want something you can last you the long haul.

Acrylic

Socks made with acrylic material are typically more affordable than sock made of other materials. These socks are also fast drying, moisture-wicking, and effective at keeping you comfortable during your runs.

Nylon

If you are looking for a durable pair of socks that will last you run after run, then you will want to look for a pair of socks that use Nylon. These are really comfortable and fast-drying, so you don't have to worry about them getting soaked with sweat--which will lead to blisters and chafing.

Spandex

Spandex is another popular material found in running socks nowadays. Spandex is a great option because it allows the socks to be stretchy and flexible, so you get the best range of motion. Spandex is also really durable and allows for a secure and comfortable fit when you wear these socks.
q:

Are seamless socks really a better option?

a:

Seamless socks prevent blisters from forming and stop chafing from occurring. If you find you often develop blisters or experience chafing then you definitely want to try out a seamless pair of socks and see if they fix all of your issues! I personally love seamless socks and find them to be super comfortable--and the Nike socks are also designed to be durable and built to last.

So, yes, I definitely think that seamless socks are typically the better option--especially if you are tired of dealing with chafing and blisters.
q:

Is there a difference between running socks and compression socks?

a:

Yes, in fact, we have an entirely separate page dedicated to the best compression socks. Compression socks differ from your typical running socks because they use additional compression to help you with issues you may be dealing with as a runner. Running socks are more comfortable from the get-go and not as tight fitting.

The added compression used by compression socks will speed up your recovery and increase your blood flow. However, they are tight and take some time to get used to--which is why they are pretty uncomfortable at first.
q:

Do I really need running-specific socks?

a:

Just like running shoes, you should have a pair of socks that are meant to help protect your feet and up your performance. Most average socks don't have the same features that socks specifically designed for running will have, like moisture-wicking fabrics, targeted cushioning, and extra arch support.

If you risk running with socks that don't have these features you're risking blisters, hotspots, and pain that you could have easily avoided with a reliable pair of running socks.
q:

How should I care for my running socks?

a:

The best Nike running socks are worth every penny, but they also come with special care instructions. Following these directions are vital if you want to get the most out of your running socks in the long run--so, make sure that you follow them to the T. However, there are some general rules you can follow if you don't have access to the washing instructions.

First of all, since they are running socks, make sure you use them for their intended purpose--walking around in the house with them, for example, will wear them down over time. Most of the best Nike running socks can also be washed in the washer--just make sure to do so in cold water and air dry them since heat can damage them and wear them down much faster.
Subscribe to our newsletters