Our Favorite Quarter Socks Tested and Reviewed
last updated
Apr 12, 2019
While there are many different styles of socks, the quarter sock has the best combination of
attributes
available. They have the protective qualities of long athletic socks and the minimalist benefits of
no-show
socks.
Sometimes it can be difficult to sort out what
socks
are meant for
running
from what is meant for everyday wear. Which is why we have constructed this list with socks that suit the runner lifestyle. The two big things to look for are
moisture wicking
and
protective features
. We picked socks that best embody these criteria from a wide selection of brands and price points. So we are confident that any runner, no matter the background, will be able to find the right socks on this list.
In a Hurry? The test winner after 12 hrs of research

Rockay Accelerate
Why is it better?
Excellent arch support
Snug no slip fit
Breathable
Good moisture control
Comfortable
High-quality materials
Lifetime guarantee
In a
Hurry? Editors choice:

Test Winner: Rockay Accelerate

4
Researched Sources
2.5k
Reviews Considered
12
Hours Researching
15
Products Evaluated
Size
Features
Value
Style
By Default
In Depth Review Top 10
Rockay Accelerate
Feetures! Elite Light Cushion
Prince Performance
HUSO Unisex Fashion Digital Printing
Balega Blister Resist
Drymax Run Hyper Thin No Show
Thorlos TRMX
James Fiallo
ASICS Intensity
Pro Mountain
Table of contents
Criteria Used for Evaluation
Other Factors to Consider
Frequently Asked Questions
Sources
Our Favorite Quarter Socks
Excellent arch support
Snug no slip fit
Breathable
Good moisture control
Comfortable
High-quality materials
Lifetime guarantee
Rockay is a newer addition to this list that we couldn't be more excited about. Through and through a reliable pair of running socks that come very highly praised by anyone who has had a chance to put them on. From a comfortable fit to proper moisture management, these socks get stunning praise across the board. An excellent choice for any runner looking for an all-around pair of great socks.
Read more
Size
The Rockay have a wide arrange of sizes from extra small all the way to extra large, so any runner should be able to find a proper fit. The Rockay are built for a snug fit no matter what the size so that you will have no issues with slippage.
Features
The Rockay socks feature a specialized padded toe and heel in their design. This is specifically implemented in order to manage and prevent blisters and hot spots, which can be one of the most difficult things a runner can be forced to endure. The Rockay also has excellent moisture control and wicking, which not only helps prevents blisters but is great for preventing all sorts of bacteria born infections and other rashes.
Specs
Rockay socks are made from merino wool, which is great for running wear. This special and specific wool has amazing moisture management properties. Merino wool also doesn't hold in odor which we know is a great plus for running socks.
Value
These socks do a slightly higher than average price but they more than deliver on that in quality of materials and design. The thing that does raise the value of Rockay socks from great to amazing is their lifetime guarantee. So when investing in a pair of Rockay socks, you have a pair of great socks for life.
2

. Feetures! Elite Light Cushion
Anatomical design keeps support where it is needed
Added padding improves your overall endurance
Temperature control keeps your feet cool and dry
Added padding makes these run small in tighter shoes
Added padding may feel restricting or heavy to some runners
Improper washing will damage these socks
Cushioning makes a major difference in how your socks feel and perform. For most runners, a moderate amount of cushioning is needed to perform at your best. The Feetures! Elite Light Cushion Quarter Socks have the right amount of cushioning for you to be able to stay comfortable and reach a higher performance level.
Read more
Size
Feetures! Elite Light Cushion Socks are available in sizes up to extra large. With extra padding on the sole, these socks can feel tighter than other options.
Features
These socks have added padding across the sole which acts as a shock absorber and helps you maintain your endurance. The addition of Sock-Lock technology adds a level of compression where you need it to keep your feet comfortable over long distances.
Specs
These Feetures! quarter socks use high density cushioning in an anatomical design to provide support where you need it most. Venting helps keep your feet cool. Compression bands support your arches for a more comfortable feel.
Value
In terms of value, these socks are great for runners that are not getting enough support from their socks. These socks add superior support through clever design changes that make them more comfortable. For runners with sensitive feet or that push the limits of their endurance, these socks will help you avoid fatigue and injuries.



Moisture control protects your feet from blisters
Shock absorption improves your overall comfort
Spandex offers a better, more flexible fit
Design may not be optimal for long-distance continuous running
Sizes tend to run loose
Improper washing could change the fit
If you are into running and other sports, then you need a sock that can fit all of your needs. The Prince Men's Quarter Performance Athletic Socks are one of the best options that you can find. They are designed to meet the needs of runners and other sports that require quick sprints over long periods of time.
Read more
Size
Prince Quarter Performance Athletic Socks run a bit loose. However, this can be a benefit when wearing loose shoes designed for other sports. They are available in men's sizes 6-12.
Features
These quarter socks hae reinforced padding on the heels for added support in intense running and other sports that require hard stops. They are made of spandex and other materials that conform to the shape of your foot for a better fit. They also move moisture away from your feet for added comfort.
Specs
The Prince Men's Quarter Performance Athletic Socks are made predominantly of polyester with spandex and rubber components. A smooth toe seam prevents blisters in the toe box. Vents along the arch help ventilate your socks and keep your feet healthy.
Value
In terms of value, these socks work best for sports that involve running in short bursts. The added padding works as shock absorbers which protect your feet. The moisture control also helps keep your socks dry to prevent blisters from constant direction changes.
4

. HUSO Unisex Fashion Digital Printing



Unique look helps you keep your own style
Moisture control improves long-term wear comfort
Added padding makes these socks very comfortable
Thicker feel may not appeal to some runners
Padding can be too thick in some areas for high-speed runners
Padding makes these socks run tight
Socks may seem like a small insignificant part of your running gear but without good socks you cannot truly have a good run. The HUSO Unisex Fashion Digital Printing crew socks are a great choice for runners who want to add their own unique style and flare to their gear while still taking care of their feet.
Read more
Size
These socks are like most crew socks and are a perfect between size. They are taller than ankle or no show socks but not as long as knee-high socks. They keep your feet snuggly warm and help pull moisture from your feet so you stay comfortable for longer. They also help reduce blisters too!
Features
The biggest features runners love with the HUSO Unisex Fashion Digital Printing is the soft feel of the material blend and the cool color styles available. These socks are made of 55% polyester 15% spandex 21% elastic 9% cotton. And the color styles available range from dark to light bold and bright to subtle and basic. No matter your flare you will find something to match!
Value
These socks can be bought in multi-packs so you save even more money and always have pairs on hand for those spur of the moment runs. The value of these socks is amazing and because they are lightly padded at the heel and toe they help keep you comfortable and allow you to enjoy your run again. How can you put a price tag on both style and comfort?



Added foot protection for extreme running speed or distance
Blister-resistant design helps you keep running on a regular basis
More comfortable in low profile running shoes
Thickness may cause rubbing in the toes which can cause blisters
May not fit well in tighter running shoes
Sizes run a bit small
High-speed runners and long-distance runners need extra support from their socks. Balega Blister Resist Quarter Athletic Running Socks offer several different kinds of support that can make running in extreme conditions more enjoyable and healthier for your feet.
Read more
Size
These Balega socks are available in sizes up to extra large. With a medium volume construction, they fit comfortably on most runners in most shoe constructions.
Features
They have extra padding across the soles. The addition of a high heel tab keeps them from sliding down into your shoes. Drynamix also helps control moisture. Combined with Drynamix, mohair helps prevent friction blisters on your feet.
Specs
The Balega Blister Resist socks are made of Drynamix, mohair, wool, acrylic, nylon, neofil, and elastane. The heel pocket is extended for a better feeling fit. A medium volume construction fits most runners' feet more comfortably.
Value
These socks are great for running in more extreme conditions. The combination of blister-resistant fabrics, moisture control design, ventilation, and added support padding makes these socks more effective at protecting your feet.
6

. Drymax Run Hyper Thin No Show



Thin and stretchy
Lightweight
Comfortable
Good moisture management
Very breathable and keeps cool
Good blister prevention
Deals with wetness well
Questionable durability
Pricey per pair
Drymax Run Hyper Thin No Show Socks are one of the more minimalist choices on this list. They are perfect for runners looking for something that won't impact their natural stride. The stretch and lightweight Drymax provides a second skin like wear without limiting the protection that every runner needs.
Read more
Size
The Drymax Hyper Thin are designed to be elastic and thin so as to both fit snugly as well as minimize interference. The Drymax come in a ranges of sizes that fit from 6 to 13.
Features
The Drymax are designed to be very breathable, many report it keeping their feet exceptionally cool. The Drymax also lives up to its name, being one of the better socks when it comes to managing dampness, both caused by sweat as well as outside forces.
Specs
These socks are constructed from 73% olefin,11% polyester,11% nylon,5% elastane in order to maximize elasticity, breathablility, and moisture control.
Value
While these socks do perform exceptionally well, they are pretty high on the scale in terms of cost per pair. On top of that, there are some accounts of them wearing through rather quickly, which is important to consider with a high cost item since its more of an investment. Overall this is a high quality sock that's price would normally be worth it, but has some durability issues to consider beforehand.
Increased padding and comfort features
Moisture control
More durable than many others
They can be pricey per pair
Added support may not appeal to all runners
If you want socks that fit comfortably, have supportive padding for the soles of your feet and are designed to help improve your performance as a runner, then you will want to try the Thorlos TRMX running socks right away!
Read more
Size
The Thorlos TRMX running socks are closer to ankle socks than standard crew socks but they are still very comfortable and come just high enough to protect your ankles from rubbing against the sides of your shoes. They are available in a range of sizes and work for both men and women.
Features
The biggest features that reviewers love about these running socks is the added padding and the soft fabric design. Thicker padding is positioned under the ball of the toes and at the heel to protect your feet with every step you take. Constructed with THOR•LON fibers you get amazing softness, resilience, durability, and enhanced moisture-wicking for drier, better-feeling feet!
Value
These socks are available in single or multi-packs so you can find prices that fit your needs without having to buy a pack of 12 pairs of socks. They are made to last and will protect your feet well on short runs and longer outings and intense workout sessions as well. So, for a simple yet very functional running sock, invest in the Thorlos TRMX running socks and it will be money well spent!



Very comfortable
High quality
Affordable
Well cushioned
Good wicking
Breathable
Durable
Quality may vary from pair to pair
The James Fiallo quarter socks are strong contender on this list. On top of being sleek and stylish these socks are extremely comfortable and well designed. The Fiallo are above and beyond what a runner can expect from the average sock. Even if there are some concerns about the construction being less than optimal on the occasion, these socks come in packages of 12 pairs so you will still feel confident that your money is going towards high-quality socks.
Read more
Size
The James Fiallo are sold to fit shoe sizes 6 to 12 and have no complaints or issues on the way that they fit.
Features
Fiallo socks are well-cushioned socks that are designed to both be breathable as well as expertly wick sweat from your feet. These are essential features to a high performing running sock.
Specs
These socks are constructed from high quality, comfortable materials and are made up of 85% polyester and 15% spandex.
Value
Not only do these socks perform well and contain all the essential features of a good running sock, but they sell in packages of a dozen pairs for an extremely affordable price, adding value on top of value.
Quarter construction adds ankle protection and comfort
Added padding and comfort features improve your overall endurance
Moisture control helps your feet stay dry in the thicker construction
Added padding may make these socks tight in tighter shoes
Thick ankle band may make your ankle warm in warmer weather
Quarter socks are a great option for running if you wear shoes with a higher cut. ASICS Intensity Quarter Socks are one of the best options for this as they offer the same level of quality that you would expect from shorter socks, but with a few added benefits with a quarter design.
Read more
Size
ASICS Intensity socks are available in sizes up to extra large in four color combinations. These socks tend to run about the right size listed, although a slightly thicker weave make them feel a little small in tighter shoes. They don't suffer from shrinkage issues either if properly washed.
Features
These socks use the Y heel design to add flexibility and provide a better fit in the heel area. Moisture control fabrics help keep your feet cool and dry even in intense running. There is added support in the heel and arch to help keep the sock in place and to protect your feet.
Specs
ASICS Intensity socks are made of polyester, nylon, and spandex for a flexible feel. A moisture control system moves moisture away from your feet quickly. These socks also use a seamless toe construction to reduce their size in the toe box and avoid blisters.
Value
In terms of value, these socks are a great all-around alternative to lower cut running socks. They offer many of the same comfort and health features while providing a different fit for those looking for something else. If you are looking to try a quarter sock instead of your normal socks, the ASICS Intensity Quarter Socks are a great place to start.



Socks provide cushioning for the entire foot and ankle
Helps keep your feet dry and comfortable
Specially designed to stay in place
Some issues with durability reported
They are pricey compared to other brands
Pro Mountain Quarter Ankle Socks are perfect for runners of all makes and skill levels. It may be the last product on our guide list but it is still a quality choice for any runner who is looking for a good pair of running socks to go with the rest of their running gear!
Read more
Size
The Pro Mountain Quarter Ankle Socks feature cushion support that is applied to the soles of the feet and ankle, which protect your feet from blister and fatigue. They fit well and are designed to stay in place while you run so there is less sliding and bunching.
Features
The biggest features the Pro Mountain Quarter Ankle Socks have that runner absolutely love is the integrated compression support targeting the bridge area of the foot. It supports the arch and helps reduce foot pain and fatigue and also reduces severity and frequency of issues like impact injury that runners often face.
Value
If you've been having trouble finding a comfortable fit with traditional nylon socks or polyester ones that are made from synthetic yarns, now is the perfect time to try cotton yarn socks! These socks a little more expensive for a three pack than other socks but with the soft fabric and supportive design they are still a great option for runners and athletes of all kinds!
Criteria Used for Evaluation


Size
The criteria below were crafted to ensure that the list we assembled is a definitive assessment of what makes a good quarter running sock. To assure our readership that we have only selected the best of the best for our list we have broken down the finer point of our criteria below. We do this so that you can have a more comprehensive understanding of our system and will be able to make a decision that suits you best.


Features
When choosing by features, not only do we have to be attentive to choosing socks with beneficial features but we have to sort the options out that are more superfluous with what they implement in their designs. It isn't helpful to pay for something you don't need. This will ensure that only the socks that can best serve the runners reading this list end up on it.


Value
While we do examine the cost of a sock compared to its features to determine its value it is also important to remember that socks are sold in packages. How good of a deal you are getting when comparing the numbers of socks that come in the package to the price is another aspect of value. Once we take into account when assessing if a sock should be on this list.
Expert Interviews & Opinions
Most Important Criteria
(According to our experts opinion)
Experts Opinion
Editors Opinion
Users Opinion
By Default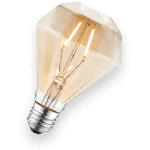 Wash with care
Many people complain about their socs that they wear out or don't fit well after they have been used for a few months or they start to get holes or become stretched out. One of the biggest reasons for this is that people actually do not take proper care of theeir socks. Follow the care label carefully if you want your socks to last and serve you well!
Keep extras on hand
Socks are one of those things you really can't have too many of. Many people lose their socks and if this is you take heart, buying good socks is an important investment and it is always good to have extras on hand. So if a pair does go missing or you need clean dry socks in an emergency you have plenty on hand!
Other Factors to Consider
Frequently Asked Questions
Subscribe to our newsletters