10 Best Shampoos for Active People Tested and Compared
last updated:
Jun 09, 2019
If you're a runner then you know how important it is to be aware of the best shampoos for active people out there. It's also important for runners to find the best shampoos for athletes, so they don't excessively damage their hair over time.

Since many runners end up washing their hair after their daily run, they often don't realize how much damage they are causing their hair. So, finding the best shampoos for active people that match the needs of runners is especially important!

While there are different needs for different hair, we think we've covered as many points as possible when we put together our list. Also, we realize that products change, with better stuff coming out often. For that reason, we'll keep checking back to make sure our list stays true.

Take a look at our list of the top 10 best for active people below!
In a Hurry? The test winner after 11 hrs of research

Maple Holistic Tea Tree
Why is it better?
Cures and prevents dandruff
Kills lice naturally
Good for dyed hair
Smells fantastic
Naturally hydrating
Thickens thinning hair
In a
Hurry? Editors choice:

Test Winner: Maple Holistic Tea Tree

4
Researched Sources
1.6K
Reviews Considered
11
Hours Researching
17
Products Evaluated
Versatility
Effectiveness
Features
Product Purity
Value
By Default
Our Top 10 Best Shampoos for Active People
Criteria Used for Evaluation


Versatility
First, we wanted to make sure that each option addressed an issue that may be affecting runners. One problem many runners (or active individuals in general) have in common is dry hair from overwashing. It can be difficult to fight the desire to wash hair after every workout so we looked at a variety of ways to wash hair gently or skip the standard shampoo.
Other common hair problems include dandruff, frizz, hair thinning and damage. Dandruff and lice are two other hair and scalp issues that can happen to anyone, so products that helped with these received high scores in this area. Some shampoos can also be used as body washes, which means fewer products to buy and a quick shower as well.
We always love products that stack functions, meaning they do more than one thing, so we wanted to add products that are effective at cleansing, not just the hair but different parts of the body as well. However, in our research, we found that these types of products tend to not be effective at cleaning the hair as ones that are dedicated to just hair.


Effectiveness
We'd be remiss if we didn't look at this factor when choosing products for our list because no matter how nice a shampoo smells how soft and shiny it leaves your hair, or how much it moisturizes your scalp if it doesn't get your hair clean what's the point? That's what shampoo is meant to do, so products that did a good job of removing dirt and unwanted oils from your hair got high marks.
Hair type is an important factor when choosing a shampoo as different hair types have different needs. We took hair type into account when compiling this list to ensure there are options for everyone. Some shampoos are great for a wide range of textures, while others have a more narrow scope. We looked for reviews and made sure to note which groups had the most success with any given product.


Features
Some products just clean your hair. But some will clean while also killing lice, curing dandruff, or be ultra-moisturizing for your scalp. Usually serving more than one function is a great quality in a shampoo, but not if it means sacrificing functionality in another area. We've all heard the saying, "Jack of all trades, master of none" right?
Well, that can be all well and good for people, but when it comes to shampoo, we want something that is at the very least a master of cleaning your hair. If it does other things, great, that's a bonus. The scent is largely a personal preference. However, when it comes to shampoo, most people prefer scents that are subtle and fresh as opposed to artificial and overpowering.
We looked closely to user reviews to determine which shampoos had smells that were pleasant or agreeable to most.


Product Purity
Product purity is one of the most important factors to consider because this is where we take a look at the ingredients each of the shampoos on our list are made of. Nowadays there is a lot of hype when it comes to the ingredients in all of our products, which is why we wanted to make sure we let you know what was in each shampoo before you buy it.
Most of the shampoos on our list feature all-natural--or mostly all-natural--ingredients. Most of the shampoos on our list are also completely free of parabens and sulfates, however, not all of them are. If it is important for you that your shampoo is free of these two types of ingredients, make sure you take a close look before making your purchase.
Since these shampoos are made for runner's that sometimes need to wash their hair on an almost daily basis, we made sure they were all made with gentle ingredients. So, even those that do have less than all-natural ingredients are still gentle enough for long-term use--so you won't have to worry about them damaging your hair.


Value
To determine value price, how long you can expect the product to last and any added benefits were all considered. The shampoos on this list range from less than $10 to over $40 per bottle. Each one will work effectively to clean hair without damaging it. When you invest in the more expensive bottles you are paying for higher quality (usually more natural ingredients) and added benefit to your hair.
If you are seeking a hair transformation, you may need to increase your budget. If you just need to get the job done, don't bother spending extra on ingredients you don't care about.
Expert Interviews & Opinions
Most Important Criteria
(According to our experts opinion)
Experts Opinion
Editors Opinion
Users Opinion
By Default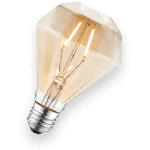 Don't overwash
The shampoo companies don't want you to know this, but the natural oils in your hair are actually healthy and beneficial. Overwashing your hair removes these healthy oils and can lead to dry hair and a dry scalp. We recommend using shampoo no more than every other day. We're not saying don't take a shower and don't rinse your hair and scalp with hot, fresh water, just don't overdo it with shampoo.
Skip drying, curling and flatironing
We know your hair looks great when you style it with these tools, but all these things are slowly drying out your hair and causing breakage. You're beautiful just the way you are. And worst case scenario, hats are really cool and stylish these days.
Other Factors to Consider


Compatibility
The same shampoo will not work for everyone, if that was possible then there certainly wouldn't be that many options out there to choose from. Below are some factors you need to take a look at to make sure the shampoo you choose is a compatible option for your needs:
What is your hair type?
We don't all have the same hair type--some of us have long hair, curly hair, frizzy hair, and so much more. There are shampoos on our list made for almost all types of hair, so make sure you find the one that is designed for your hair type. This is especially important for those of you with curly hair since you will need additional moisture.
Is your hair dyed?
Over washing your hair will strip away a lot of necessary oils and minerals--and if you dye your hair this can present an issue. Most of the shampoos on our list will be a great option for those of you who need something safe for your dyed hair. However, we do have some specifically made for those of you who consistently dye your hair, so make sure to take a look at those options.
Bottom Line
At the end of the day, it is important that you get a shampoo that will fit your needs that you can rely on to keep your hair healthy and the way you want it to look. Make sure you figure out what you need and what your preferences are before making your final decision.
Take a look at how versatile and effective the shampoo is
Some of you may be tired of having different shampoos that address different issues. If you are tired of that, you may want to look for a shampoo that will work for you all the time—so you don't have to buy 3 or 4 different types to choose from.
As far as effectiveness, this is especially important for those of you who have hair types that require more hair. If you have curly hair then you probably know exactly what I mean by that because there is nothing worse than having to try time after time to find the perfect shampoo.
Consider the Ingredients and any additional features the shampoo has to offer
Ingredients are really important nowadays—and it is not just with the foods that we eat. If you want to stay away from sulfates and parabens, make sure you consider the shampoos that don't feature those in their ingredient list.
Furthermore, you need to make sure that the shampoo you get will provide you with the additional features that you need. If you want to address specific issues, make sure you get a shampoo that will address your needs.
Make sure it is worth the money
We know many of our readers may be on a budget, or maybe just not willing to spend more than just a certain amount, so we want to remind you to consider your budget when looking for shampoo.
Frequently Asked Questions
q:

How often should I wash my hair?

a:

This is going to vary from person to person and hair type to hair type. However, most people are washing their hair too often and many experts recommend not washing every day but aiming for once or twice a week instead. Supplementing regular shampoo sessions with Co-Washing (conditioner only washing) and dry shampoos can return moisture to your hair and lead to producing less grease in the long run.
q:

Do I need to shampoo after a workout?

a:

No! Most experts agree it is not necessary to shampoo after every workout. The salt content in sweat and excess oil can make hair feel dirty but, if the hair was clean, before washing with shampoo is not necessary. Instead, try using a CoWash or a combination of dry shampoo and a blow dryer to dry up the sweat.
q:

Should I avoid sulfates in my shampoo?

a:

If you have dry hair or a sensitive scalp, sulfate may be the culprit and you could benefit from sulfate-free options. However, if you do not have these issues or maybe are finding that your hair is too greasy, you may benefit from a gentle sulfate to help get your hair clean.
q:

Can I use shampoo as body wash?

a:

It depends on how picky you are. The best shampoos for active people are formulated for hair, not your skin. Yes, the shampoo will clean other parts of your body, but it may dry out your skin. There are several products on the market that are designed to do both so if this is important to you, you shouldn't have any problems finding a good one.
Subscribe to our newsletters