10 Best Zumba Shoes Reviewed
last updated
Oct 03, 2019
If you enjoy Zumba, then you need to take a look at our list of the best Zumba shoes, where we highlight the best of the best options currently available.
When doing Zumba, it is important to have the right pair of shoes, so you can hit your routine with everything you've got! This means you need a pair of shoes that are comfortable and made for the movements you will be doing in your Zumba class. Your
typical running shoes
won't work for your Zumba class, but don't worry because the top Zumba shoes will provide you with the shock absorption, support, and responsiveness that you need.
To learn more, take a list of our top 10 top-rated Zumba shoes below!
In a Hurry? The test winner after 11 hrs of research

Ryka Influence
Why is it better?
Pivot point under the front
A high amount of stability
The style is versatile with multiple uses
Very light and very supportive
Great for jumping and high-intensity Zumba
Recommended for those with plantar fasciitis
Great colors available
In a
Hurry? Editors choice:

Test Winner: Ryka Influence

3
Researched Sources
1.3k
Reviews Considered
11
Hours Researching
14
Products Evaluated
Style
Breathability
Features
Weight
Flexibility
By Default
10 Best Shoes for Zumba
Pivot point under the front
A high amount of stability
The style is versatile with multiple uses
Very light and very supportive
Great for jumping and high-intensity Zumba
Recommended for those with plantar fasciitis
Great colors available
Smaller toe box
Not a ton of cushion
This pair of shoes for Zumba are quite affordable and provide the best support. These shoes are at the top of our list because of its cushion that minimizes impact (though some people prefer to use them with insoles), its flexibility and overall feel is also superb. When you wear them, you're able to move smoothly and at the same time, your feet feel secure.
Read more
Traction
This pair of dancing sneakers for zumba has proper traction on the outsole of the shoes to improve grip and stability when moving. This is important for your dance classes in order for you to get your steps right and with ease.
Comfort
Usually, the shoes fit smoothly in the front with some room for your toes to wiggle around and tight in the back with ankle and heel support. You might need to order one size up or stay true to your size, depends on how you like to wear them. Overall, people fall in love with them right when they wear them out of the box.
Cost and Value
Shoes that are cross-training can be used for various types of training include dancing and jumping. Ryka provides great options in these shoes for Zumba fanatics who need the cross-training component. It is unknown how much wear and tear they can handle, you might need to monitor that closely. They are worth every penny.
Recommended for wide feet
Extra support with the strap
Comes in a variety of beautiful designs
Quite affordable
High ankle might not be comfortable for everyone
Another affordable shoes for Zumba fanatic who needs good support to pivot, but also good support in the ankles. Keeping the Ryka brand in the top two spots because of their great design in their cross training shoes and shoes made for dancing.
Read more
Grip and Support
These zumba sneakers have a strap for extra support and they provide a great grip without sticking to the floor. Another great comment has been how comfortable they feel on your feet. These shoes will help your knees feel better after wearing them.
Design
The brand comes in a variety of beautiful design for every consumer who may want to have a stylish look for their Zumba classes. Besides, the shoes look like Hip Hop style shoes, something different than what we're used to.
Cost and Value
A very comfortable brand that promises style and maximum grip during your Zumba dance class. Moreover, they are quite affordable and you can be sure to have a quality pair of dance shoes



Good durability
Very lightweight
Good turning/spinning ability
Comfortable for most
Breathable
They run about a size smaller
Could use more arch support
I know, these zumba sneakers aren't the most flashy looking shoes, compared to some of the other on this list. But, Capezio's Rockit Dance Sneaker has become extremely popular, due to how it helps with performing and enhancing your moves.
Read more
Fit and Support
This shoe fits similar to street shoes and seems to be put together pretty well. Moreover, the padded Achilles promises a soft landing and minimizes tension during step.
Perforated Arch
Some of the features of the Rockit include a perforated arch to aid in ventilation, Padded Achilles notch for additional comfort and patented flex points built into the non-marking TPU outsole. This shoe also features a flat, boxed toe for pulling off flawless toe stands.
Cost and Value
These are one of the most comfortable pairs even though not stylish and promises increased performance during your dance classes. They are quite affordable and improves your overall stability.



Lightweight
Ideal for those who want lower profile shoes
Allow good foot movement
Pivot point under the forefoot
Durable construction
They fit narrow, according to some customer feedback
Here is one from the people who started the Zumba craze. Being designed by the workout's creators, the Impact Max is incorporated with all of the needed features to effectively get you through your routine and enhance your dance performance. They seem to support foot movement and turns pretty well.
Read more
Support
The brand contains extra cushioning and padding inner layer to help you relieve pressure during in step and improve spring to make your feel fit comfortable. This also reduces any chances of injury to give your feet maximum grip.
Removable Insole
This is a key design to help you increase comfort for those who may have slightly wide feet to ease off pressure after a thrilling dance class or a workout session for you to keep rocking the pair.
Cost and Value
The Impact Max is designed to help your feet withstand increased pressure and provide maximum comfort as you face the challenges of a strenuous activity. They are lightweight and stylish making them worth every penny.



As part of Zumba shoes, great gliding
Mesh material
Firm material
Stylish
Overlays on toes made of leather
Not for people with wide feet
Not great for rotations
Zumba sneakers that make gliding easy. Another shoe from the makers of Zumba, as one of a very comfortable shoe. It is very light and allows you to make all the moves you need specifically for Zumba and for great gliding. This one is also a great option for your Zumba classes, although some reviews claim it is a little too narrow, which makes it a positive for people with narrow feet who need better support.
Finally, the mesh material makes the shoe breathable, another great feature that people love.
Read more
Breathable Mesh
This feature helps make the pair refreshed and protects from smelly feet. You are bound to sweat after a vigorous dance class and you need a pair of well-aerated shoes to help you keep your feet from smelling and improve comfort as well.
Z-flex
This technology is applicable to the type of shoes because you require maximum flexibility to enable you to move with ease on the dance floor and master your moves without much complications
Cost and Value
The pair is extremely valuable for Zumba lovers who require shoes that are stylish and comfortable. They give you maximum fit and are the best pair for people with narrow feet.



Lightweight
Breathable mesh upper
Decent lateral Stability
Pivot point on the sole, under the ball of the foot
Supportive
Light
Great for people who need wide shoes
A few customers felt that the arch support was strangely placed
Not great arch support - not for people with arch problems
Another Ryka shoe on our list due to its great customer reviews and a supportive design. These shoes are great for lateral movements, pivots, jumps and dancing steps. From the looks of the shoes, they look a little flat and long because of the design. There is cushion around the ankle to give you an even more comfortable feeling.
Read more
Comfort
The toes have lots of room and the knees will thank you after wearing these shoes. There are comments that love the additional support and the great features that these shoes provide.
Breathability
They have a breathable mesh that helps get your feet aerated and increase comfort as it gets rid of excessive sweating during your Zumba dance classes.
Cost and Value
Apart from the fact that the pair is quite affordable, they are suitable for people with wide feet as they provide enough room for your toes. The breathable mesh and pivot point sole also maximizes comfort



Non-marking rubber outsoles
Breathable
Flexible
Comfortable
Durable
Provides arch support
Removable sock liner
Split Sole design
Only comes in black
Some users don't like the way they look
Sizing runs small so you may need to size up
The Bloch Evolution dance shoes are some of the best dancing sneakers for Zumba out there. Bloch has several great Zumba shoes, but this one takes the cake when compared to their other options. Their unique split sole design, along with their comfort and breathability, make these shoes worthy of being on our top ten list.
Read more
Support
These shoes provide arch support and adequate flexibility thanks to their dynamic midfoot stretch mesh. Their mesh upper provides maximum breathability and their removable contoured sock liner allows you to adjust their fit as well as gives you additional comfort.
Lightweight and Durable
These shoes are also extremely lightweight and feature a non-marking outsole that also encourages easier turns during your Zumba workouts. The Bloch Evolution dance sneakers are also highly durable and made with soft action leather and mesh materials.
Cost and Value
These shoes come at a reasonable price. They are also highly durable and provide various additional features and benefits that will improve your performance during your Zumba workouts and maximize your results.



Lightweight
Flexible
Pivot points under forefoot and heel
The style works well with casual clothes
Less cushion and support than others on this list
For those who are looking for a more low profile shoe for dancing, here's one for you. ASICS is well known across the sporting world as a producer of solid, well-designed shoes.
Read more
Lightweight
These may be lighter than any of the other shoes on the list. Because of their low profile design, the Rhythmic 2 has much less cushion than most of the shoes on this list.
Eva foam Midsole
This increases comfort and gives the feet perfect grip to help you during your training or dance classes and avoid feet injury.
Cost and Value
There are those out there who find this type of shoe best suitable. Some customer reviews suggest that the Rythmic 2 runs a little large in size, so it may be wise to order a half size smaller than what you would normally wear. All in all, their lightweight and maximum comfort make them one of the best dancing shoes.



Very light shoes
Breathable
Great turns
Slides easily
Available in many colors
Too wide for some people
Lack of arch support
Seems to fit smaller than your average sizes
A shoe made with Zumba on mind, not just any kind of dance, Zumba specifically… The shoes seem to work great with Zumba dancers who take their classes on gym floors (which happens most of the time). Your knees will thank you as the impact of the turns is minimized by these shoes.
Read more
Design
As the name implies, these shoes will make you stand out in the dance floor. The various color combinations look great on your feet.
Breathability
Another great component is the breathable mesh that allows the shoe to breathe easily and the tongue that is tied to the shoe for an easy slip on.
Cost and Value
These stylish and affordable pairs would be most suitable for those on a tight budget but still desire shoes that are flexible, breathable and able to compete with other top brands.
Minimal arch support
Very soft padding
Great shock absorption
Stylish Design
some users said that they'd expected more cushioning
ASICS shoes are great for running but not for Zumba? Somebody who says that, is wrong as these shoes can be your best friend in your Zumba adventure. A perfect pair to give you comfort and free your movement on the dancefloor.
Read more
Durability and Flexibility
While testing, many users found out that the shock absorption is at very high level. While dancing, your joints, muscles, and tendons are more prone to injuries. Their outsole is also very firm, they have AHAR+ high abrasion outsole. This increases not only the durability but also the flexibility which is crucial while dancing.
Design
The overall design is very nice for they eye, many runners totally adored the hot pink color. However, if you want something darker, there's a classic black shoe. All shoes have an ombre effect, it looks really fashionable and extraordinary.
Cost and Value
These are cross-training shoes so they can be used in many other sports, that's why the price is a little bit higher. What's more, ASICS is a high-quality brand and their products aren't cheap. Let's not forget about the cushioning, Rearfoot Gel cushioning is very soft in touch and it absorbs the shock as well.
Criteria Used for Evaluation


Style
Zumba is so much more than just a fad. It is an aerobic exercise that requires time, dedication, and a growing skill level. It's a fantastic full-body workout that can not only burn impressive amounts of calories but also improve coordination and balance. It's also a lot of fun, and people tend to enjoy it in larger groups. We looked at shoes that were specifically designed to protect your feet and to allow you the best range of motion possible. This workout has been around long enough to give people plenty of opportunities to figure out and design the best shoes for the job. When searching for a specific pair of Zumba sneakers, it's important to look at how often they'll be used, and what you need from them. Your type of feet will also determine just how much support or additional padding you'll need.
Aside from that, however, we know how important it is for you to look great while you work out. While we don't recommend you prioritize this at the top of your list, we also wanted to make sure that you had great looking options to choose from. So, once you have narrowed done your favorite picks, you can focus on choosing the most stylish shoes for you--so you can look great in every single Zumba class you attend.


Breathability
Shoes need to be breathable for any physical activity, and that holds for Zumba too. The only thing that can stop your feet from getting sweaty is good airflow regulating the temperature inside your shoes. By wearing breathable shoes you can prevent the development of blisters, hot spots, and that uncomfortable wet feet feeling.
This is why we were really careful to consider breathability when looking for the best Zumba shoes--breathability is not something that is only meant for running shoes! In fact, working out indoors will probably increase the need for breathable shoes depending on your gym and how packed your class is! If you suffer from sweaty feet you will also find that having breathable shoes can be a lifesaver! While some of the selections on our list are not as breathable as others, we made sure that they were all made to keep your feet cool and dry while you work out.


Features
Dancing sneakers for Zumba can be both fashionable and suitable for the exercise. There is actually a wide range of styles and colors available for Zumba shoes, so you won't need to worry about your style making any sacrifices. At the same time, versatility is ensured as they come with the latest shoe technology incorporated in them, meaning that you can juggle between your everyday errands and Zumba class and keep looking trendy.
You should always consider how much arch support you will need. While Zumba shoes are engineered to provide you with the performance necessary for specific workouts, your arches will still need to be properly supported just like in any other type of footwear. If you have high arches, you might want to consider a selection that offers more stability to prevent any inward rolling during workouts. If your arches are lower or flat, then make a selection with more cushioning to keep your feet happy while you burn off those calories!


Weight
High-intensity Zumba workouts require shoes that are more lightweight than standard sneakers, as their weight and heavier cushioning can slow you down. All the shoes we provided in this selection are lightweight but also comfortable, specifically engineered to help you make quick, controlled movements. Lightweight shoes are great for endurance runs as well as intense workouts and help you go harder and longer so you can get the most out of your Zumba workout sessions.
It is also important to note that some shoes may be a little heavier than others--especially if you need to make sure that they offer additional support and stability features. And that is totally okay! You can't expect all of these to be as lightweight as some of your other running shoes, but you aren't running in them so it won't matter one bit. What is important is that the Zumba shoes you end up getting offer everything you need and that they offer you the features you need in a shoe.


Flexibility
If you want to take up Zumba you need to be aware that you will need shoes that are far more flexible in comparison with standard ones. For that both the outsole and the midsole of the shoe need to be flexible, so that you can move your feet in all the different positions and do so freely. When creating this list we consulted Zumba participants and asked them about the performance of the shoes during the toughest workouts.
Flexibility is a really important factor to consider in a Zumba shoe because you are dancing and moving all over the place. You need to have a pair of shoes that allows for full range of motion and ensures that you can move the way you need to. At the same time, you need to make sure that your shoes offer the traction and grip you need--so you don't have to worry about slipping when busting a move! If you can, try and get in to try on your shoes before buying them--some shoes do have a break-in period, and that may not be something some of you will want to deal with.
Expert Interviews & Opinions
Most Important Criteria
(According to our experts opinion)
Experts Opinion
Editors Opinion
Users Opinion
By Default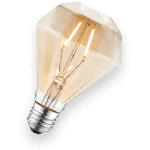 What about the guys?
Hey guys, you can expect to have a more difficult time finding a dance shoe for you. The target audience for Zumba seems to be the ladies, but fear not. There are some brands that have you covered. You'll just have to do a little more shopping around.
Minimal or maximum support?
So this one really depends on the individual. If you want more support, that also doesn't mean you have to settle on a big bulky shoe.
They way shoes are made these days, materials and new construction methods made just about all models lighter and lower profile.
Other Factors to Consider


Size
You feel swell throughout the day and as you workout, and this should be considered when sizing your Zumba shoes. Don't forget that these shoes need to be a little snug, but not so tight that they become uncomfortable or cause you pain. Your best bet is to try your shoes on later in the day to get a more accurate idea of how they will fit. If you are able to get into a store you should take the time to try on different pairs and walk around a bit--this will help you get a better grasp on what shoes is best for you.
On the other hand, if you have to order online or can't get in to try on your shoes, you should measure your shoes after a workout (after they have swelled a bit) and size up your foot. Then you can refer to the online sizing chart and find the right fit for you. if you are trying out a new pair you will want to check out the reviews and see how their sizes measure up to wider feet and how true to size they are. We encourage you to look into a retailer that will allow returns, or at least exchanges, so you don't have to worry about getting stuck with a pair of shoes that don't fit you correctly.


Comfort
Zumba will have you doing quite a bit of sliding, and there will be a lot of impact on your feet with the dance moves that are associated with the workouts. If you have any concerns about any past injuries that you may have, it would be a great idea to make a selection that offers layers of support to eliminate these concerns while you are working out. Look for extra cushioning in the forefoot and in the heel. Also, look for an option that provides good lateral and arch support. While Zumba is low impact, you would be suppressed by how intense the workouts can get once you've found your groove.
Comfort is also a personal preference because so many different factors come into play. Make sure to consider your foot and arch type, how much support and stability you need (or don't need), and how much flexibility you prefer in a shoe. So, when choosing the most comfortable shoes you need to consider all of the factors that come into play when you think of your comfort levels in your Zumba class. You won't be able to get the most out of your shoes if you aren't comfortable--so keep that in mind when picking out the perfect pair of shoes to take with you to Zumba.


Use
If you have a wider foot, or experience "crunched toes" while wearing another shoe, it is critical that you select a Zumba shoe that is wide enough and provides a spacious toe area. You will be dancing and spinning up a storm, and the last thing you want is a tight, uncomfortable shoe. Remember that your toes should be able to wiggle slightly while your shoes are laced.
Let's face it, Zumba is fun. It's an upbeat and happy exercise that is competitive while not excluding anyone. Your footwear should match you and your positive feelings as you wear them. Having shoes and other fitness gear that makes you feel good has been proven to increase the length of your workout. So, in the end, the function is most important, but make sure you pick a shoe that you actually want to wear! Believe it or not, there are shoes specifically designed just for Zumba. This is an activity that requires superior flexibility and breathability, and the shoes need to put just as much effort into the workout as the person. Anytime you're jumping or pounding on your feet, you're participating in a high impact sport. Most people understand that running is high impact, but Zumba is equally, if not more, so. The dance moves that you'll be asked to complete will involve rhythmic movement as well as a lot of jumping. The level of plyometric activity actually demands more from the joints and the cardiovascular system over a longer period of time. Zumba is also an exercise that requires the cooperation of every part of your body. You'll be changing your center of gravity, trying to maintain balance, and working hard to keep up.


Outsole
The soles of Zumba-specific shoes have pivot points designed into them, and this sets them apart from other types of footwear. While trainers and runners are specifically designed for moving forward, Zumba shoes are designed with all the twisting and turning taken into account. Using any standard sneaker that has a lot of traction can turn out to be too tough for your knees. That is why when considering to buy these specific shoes you always need to check the amount of "spin power" they have.
It's easy to end up with an unnecessary injury if you don't have the right type of shoes for the workout. Standard running shoes anticipate a specific sort of tread pattern. Zumba shoes provide a superior level of shock absorption throughout the entire sole of the foot. This allows the person to change their pronation at will to mimic whatever the instructor is asking of them. These types of shoes will also need to have a better grip pattern in order to allow for quick and spontaneous movements. When you're trying to find the right Zumba shoes for you, it's important to look at all of the available options. You may want to find a pair of cross-trainers or simple jogging shoes to get started. This can help you to be better prepared for the type of workouts that you'll be doing and to understand the types of shoes that you'll need. It's also a good idea to wait to invest in Zumba specific shoes until you're certain that this is the workout for you. Many people recommend cheerleading or basic dance shoes for these types of activities. These shoes provide a consistent level of support throughout the foot and can stand up to a lot of high-impact abuse.
Frequently Asked Questions
q:

I have some high-quality training shoes; can't I just use those?

a:

That's unfortunately not a good idea. All running and training shoes are made for moving forward. Zumba will have you moving and spinning in every direction. All that grip that makes a running or training shoe excellent for outdoor marathons will be their greatest weakness in Zumba class. If you've made the decision to make Zumba a part of your fitness regimen, it's a wise investment. You wouldn't go bowling in golf cleats; same with dance shoes.
q:

How often should I replace my Zumba shoes?

a:

The general consensus is every six to twelve months. However, please don't wear them out of class – that is one of the biggest mistakes people make. While you can wear your running shoes from your house to the gym, to the grocery store; the same is not true with dance shoes of any kind. They will wear out way faster. Put them on before class, and take them off when you're done. That's what gym bags are for. The pivot points will be nice and fresh allowing you to spin and slide for a much longer amount of time.
q:

Do I have to break into my Zumba shoes?

a:

It doesn't hurt. Most seasoned Zumba participants recommend lacing up your new shoes and either walk around for a bit on a carpeted surface or do some light dancing in them before you give them a full Zumba session. This should allow your shoes to loosen up a little bit, while also giving your feet some time to adjust to a new feeling of traction.
q:

Can I wear orthotic insoles with my Zumba shoes?

a:

You can, and you should! Keep in mind that if you select a minimalist style, there will be a lot less room for your insole and your foot. So it may be a good idea to select a standard sneaker style selection.
This was our approach when selecting the right pair of Zumba shoes. Remember that Zumba workouts can offer a wide range of health benefits while lowering the chance of injury because of its low impact nature. Whatever your age or experience level, incorporating just a little bit of Zumba in your week can have an enormous impact on your overall health and mood. We hope this guide provided you with all the information you need when making your choice between some of the best Zumba shoes on the market today. Thanks for following along with us. Now lace up those new shoes and start a refreshing, healthy habit!
Subscribe to our newsletters