Best Long Distance Running Shoes – Reviews 2021
last updated:
Mar 02, 2021
If you go for distance, your shoes have got to last through the run, from start to finish. Unless you're a
barefoot runner
, this usually means that you are going to need a shoe with decent responsiveness, yet an adequate enough amount of cushioning and energy return to comfortably get to the end.
There are a lot of thickly soled shoes out there, but many are simply that, thickly soled. For the best-cushioned running shoes, it's a good idea to do a bit of research based on your own foot type, stride, and of course personal preferences regarding comfort and fit. We've put together a list of our favorites to share. Perhaps you might find a pair that works perfectly for you. Check out what we came up with!
In a Hurry? The test winner after 17 hrs of research

Nike Air Zoom Pegasus 37
Why is it better?
Stylish design
Lightweight upper
Air Zoom midsole
In a
Hurry? Editors choice:

Test Winner: Nike Air Zoom Pegasus 37

1
Interviewed Experts
6
Researched Sources
1800
Reviews Considered
17
Hours Researching
25
Products Evaluated
Breathability
Shock Absorption
Comfort
Durability
Value
By Default
Best Long Distance Running Shoes
Criteria Used for Evaluation


Comfort
When it comes to athletic apparel, this factor almost always comes first.
Long distance running can be challenging so there's no need to make it even more so by wearing a pair of uncomfortable shoes. Although every pair of feet is different (and even one foot to another on the same person!) so this can, at times, be a somewhat subjective thing to look at; but there are a few things we can do and research when it comes to a pair of shoes that will help us figure this one out.
First of all, we look at the design and features of a pair of shoes. If it has a high-quality lining, we know from experience that this will help you feel good wearing the shoes. A flexible upper is another thing we look for that we know will add to your experience.
Finally, we consider over a thousand reviews for every category of product that we look at to help us get a well-rounded idea of what a host of different people felt about the shoes. For example, a couple of us here at RunnerClick might wear the shoes and find them agreeable, but that's just a few people. By considering what over 1000 people have to say about a pair of shoes gives us the best possible overview of the shoes and we share this with you to help you make a better buying decision.


Breathability
Even in cold weather, running long distances = sweaty feet.
This is an especially important thing to look at when it comes to shoes for running long distances because in these situations, even if it's cold outside and especially if it's hot, your feet are going to end up getting sweaty. And as a runner, you know that sweaty feet can lead to chafing, hot spots, and the dreaded blisters that can stop you in your tracks and seriously interrupt your training. Because of this, we made sure to look seriously at this factor when choosing products for this list.
The moisture-wicking factor of a pair of shoes is mainly determined by the design and materials of the upper. Most important is the design; you want something with a wide mesh that will let plenty of moisture escape to the outside air where it can escape naturally. Something a lot of people don't consider is that wearing shoes that have a lot of added support features built into them can mean a sacrifice in wicking moisture. This is because added support in a pair of best rated running shoes comes from overlays, which are usually and basically strips of material that are sewn or otherwise attached to the uppers in ways meant to help support over and under-pronators, etc. But this material also gets in the way of the mesh, meaning more moisture is trapped inside your shoe than is otherwise ideal.
We know we're nitpicking here, and if you need a support shoe, by all means, you should definitely get a pair, we just wanted to help educate you as much as possible.


Shock Absorption
Running long distances means a lot of pounding for your feet, so do them a favor will ya?
10,500. That's how many strides an 8 minute per mile runner of average height will take over a 10-mile run. That's 10,500 times your foot is hitting the hard ground. That's a lot of abuse!
Especially with long-distance running, it's important to take into consideration the ability of your shoes to absorb some of this impact so that your joints and tendons don't have to. When picking products for this list we made sure to choose running shoes that had plenty of cushioning in both the midsole and outsole, and had gotten a lot of positive reviews from all types of different people about their ability to moderate some of the shocks that naturally come with running long distances.
Especially if you are a larger, heavier runner, you'll definitely want a pair of running shoes that gives you plenty of cushioning otherwise you'll be more likely to be sore and tired after your run, or even develop conditions such as plantar fasciitis.


Durability
Shoes that get a lot of miles put on them need to be able to hold up to the abuse.
This may seem obvious and elementary but it bears mentioning; long distance running = lots of miles. ots of miles = lots of wear and tear on your shoes. Now that we've got the math out of the way, let's move forward, shall we?
When choosing products for this list we made sure to prioritize shoes that have features that will make them long-lasting. These features include a durable outsole, good construction quality using high-quality adhesives, an upper made with tough, synthetic fibers, and while it's not a feature exactly, we looked for products that had plenty of reviews from people who had used them over many miles and found they held up well.
A quick side note here is that it can be really nice to have a lightweight pair of shoes for long distance running because every ounce saved means less work for your muscles to do, so even saving an ounce here and there really adds up over thousands of strides over many miles. However, light running shoes are intrinsically less durable than heavier models so this is a compromise that you'll have to think about when you're shopping.


Value
It's not the most important factor, but the price vs. what the shoe offers is always a good thing to consider.
Especially since we're looking at shoes that will be worn while running long distances, we definitely wanted to look at this factor. Regularly running a lot of miles in a pair of shoes can cause them to wear out more quickly and need to be replaced so while things like comfort and breathability are more important than the price, it shouldn't be ignored either.
A good way to help your shoes last as long as possible is to do what a lot of seasoned long-distance runners do and alternate between two pairs of running shoes. By letting each pair fully dry out between uses you'll help keep the midsole from compressing more than is normal which will help you get the most possible use out of the shoes.
You can also help to extend their life by regularly washing them off by hand with warm water and soap, making sure to remove any dirt and mud that has accumulated on the upper as well as in any cracks and crevices. Having dirt in the upper can make the shoe wear down more quickly so this is a good way to help you get your money's worth out of a good pair of running shoes.
Expert Interviews & Opinions
My criteria when looking for running shoes is durability, comfort and fit. I cringe to admit I used to order shoes online solely based on colorway. My shoes have to stand up to major mileage, and having surgery in the past means cushion and comfort are also at the top of my list. Recently I ran a marathon, injuring my toenail. After, I got fitted for a shoe with a bigger toe box, learning the importance of a good fit. No more shopping for shoes based on looks!
Most Important Criteria
(According to our experts opinion)
Experts Opinion
Editors Opinion
Users Opinion
By Default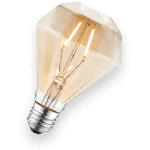 Really think about what you need for longer distance runs
Sure, support is good, but the shoe you choose has to have the support that will last. Breathability is another one. Your feet will need to breathe when going longer.
Also, make sure the overall fit and comfort are as good as it gets. After all, if it's a race situation you can't just stop and change shoes.
Think deeply about weight vs. durability
This is a compromise you're going to have to make when you pick a pair of long distance running shoes. A lightweight pair is great because saving just a couple of ounces adds up big time when multiplied over thousands of strides over lots of miles. But lightweight shoes are inherently less durable than heavier options and will wear out more quickly over all those long runs. So we recommend thinking about your budget and your priorities before you start to shop.
Other Factors to Consider


Stability
According to long-distance seasonal runners, it's only after you've put a good amount of mileage into a running shoe that you realize how much cushioning and support level it had. Poor quality shoe padding and cushioning tend to lose their stability within a really short time, that is not the expectation of the runner. Good quality cushioning and padding needs to be strong and able to sustain the runner for a longer period giving support and comfort to the athlete.


Style
Even though it shouldn't be the most important consideration, there's nothing wrong with taking looks into account when you're picking a pair of running shoes. In fact, studies have shown that people who like the way they look when they run actually run farther and more often than people who don't like how they look.
So again, while you shouldn't have this be your main factor, there's nothing wrong with buying a pair of shoes that you will look good in. As a matter of fact, doing so can actually help keep you on track to meeting your training and fitness goals.


Terrain
When selecting running footwear, it an important consideration to make sure the shoe fits the terrain of the runner, especially if it is a long distance runner. Our list contains the best of the best in trail/road long distance running shoes. Likewise, if you're going to be on the treadmill belt, or standard road running, make a selection that reflects that.


Support
Athletes who want to concentrate on shock reduction on their feet while they run will definitely opt for running shoes that have very simplified cushion inserts in them. They also come with impressive flexibility and are very lightweight. Shoes with amazing cushioning are able to provide protection to the feet of the runner against minor injuries like poundings and bruces that may affect the runner from doing his or her routines.
Frequently Asked Questions
q:

Can I use my old tennis shoes in my long distance running rather than purchasing new shoes?

a:

We encounter this type of question time and again. In theory, you can use the pair of shoes you already have or any old shoes. Its less of a requirement issue and more one of priority. If you believe you can deal with the consequences of making that choice then it's a non-issue.

The reason you would want to have a pair of shoes specifically for long distance running is so that your performance would be improved and not negatively impacted by the injuries and irritation you would have to deal with as a result of ill-suited shoes. Not using long distance running shoes if you have the option is simply just a very poor move and doing so goes against the advice of any seasoned runner you could ask.
q:

How often should you replace your running shoes?

a:

A long-distance shoe will simply have a much higher level of durability than other shoes. If they don't then it would be a brand that you should probably avoid in the future. Maintenance will also add to the life of your long distance shoe including resting after big races, airing, and cleaning.

That all said, you are looking to replace your shoe every 200 to 400 miles based on your own personal assessment of its wear. We do not recommend keeping a shoe past 400 total miles of accumulated distance.
q:

How do I choose the right size of long distance running shoes?

a:

When you select the shoe think about the type of terrains which you will be on and types of weather in your chosen running locations, then factor in the traction, the breathability, flexibility, level of real protection, support and very importantly, be accurate on the shoe FIT.

While in a sports shop purchasing a shoe, do ask questions about the shoe, is it used for marathons, how good is it?

When buying a good pair of shoes online, use the key factors mentioned here and look at reviews about the shoe, this will point you in the right direction for selecting the best shoe for you.
Subscribe to our newsletters