10 Best Smart Scales Reviewed & Compared
last updated
Mar 03, 2019
Let's be honest, no one wants to get on the scale every day. A lot of people avoid doing it once a week. This prospect can get infinitely worse when you don't have a good scale. The last thing you want is an inaccurate reading that puts you 20 pounds lower than your actual weight, only to deal with serious disappointment when you go in for a doctor's appointment or
weigh yourself
at the gym. Finding an accurate scale is extremely important to your fitness routine. This is especially true if you're focused on weight loss as a personal goal.
This is part of the reason why we've spent so much time researching the best possible
scales
on the market. We want you to have a product that's accurate and consistent.
In a Hurry? The test winner after 18 hrs of research
RENPHO Bluetooth
Why is it better?
Provides 11 data readings
Supports multiple users
Great price
Bluetooth connects quickly
In a
Hurry? Editors choice:
Test Winner: RENPHO Bluetooth

16
Researched Sources
1135
Reviews Considered
18
Hours Researching
21
Products Evaluated
Connectivity
Accuracy
Use
Features
By Default
In Depth Review Top 10
RENPHO Bluetooth
Greater Goods WIFI
Yunmai Premium
Nokia Body+
Eufy
Fitbit Aria
Garmin Index
Redover
Polar Balance
QardioBase 2
Table of contents
Criteria Used for Evaluation
Other Factors to Consider
Frequently Asked Questions
Sources
10 Best Smart Scales Reviewed & Compared


Provides 11 data readings
Supports multiple users
Great price
Bluetooth connects quickly
You'll need to have your phone near the scale to upload data
App needs some improvements
The RENPHO is another Bluetooth Smart Scale option for users who want the flexibility to sync data to various platforms and apps. The companion app is free and the scale itself is sold at an impressive budget price. It's also one of the top-selling Smart Scales on Amazon.
Read more
Connectivity
Connecting via Bluetooth, users can choose to use the RENPHO app or set up syncing with a number of supported apps for easy data uploads. The scale's app works on both Android and Apple devices.
Accuracy
The scale is FDA approved and provides accurate measurements for 11 pieces of data. Information like body fat percentage won't be exact, but the scale allows users to follow the downward or upward trend of data via the app of their choice. To get the best measurement, users need to make sure they are touching all of the silver-colored electrodes when stepping on the scale.
Display
The square display features brightly lit red text on a black background making the scale easy to read at night.
Other Features
You can get tons of info via the RENPHO scale including the basics and information like body age, and water percentage. It's also able to weigh individuals up to 396lbs. Users can switch between kilograms or pounds and using the scale is as easy as stepping on because of an auto-on function. It also supports several user profiles.


Affordable
Works with a variety of apps
Companion app is great
Easy to set up
Reliable WIFI connection
Sleek design
Produces an audible beep when in use that cannot be turned off
If you're not married to a single fitness ecosystem and want a bit of flexibility when it comes to tracking your body weight measurements, this scale lets you sync your weight with some apps, including MyFitnessPal and Fitbit.
Read more
Connectivity
The scale uses WIFI to upload your data to whatever app you decide to use. If you're not using one of the many favorite fitness apps, you can download the scale's free companion app on either an Apple or Android device.
Accuracy
The scale is just as accurate as other more expensive models and can recognize up to 8 different people in a household. It doesn't require calibration since it does that on its own. It's also got a higher weight limit than some other models. It can handle up to 400lbs of weight.
Display
The display is easy to read and features a backlight, so if you want to weigh yourself in the middle of the night, you can knock yourself out.
Other Features
The scale provides several readings to users. In fact, it provides virtually the same data as the Garmin Index scale.


Inexpensive
Easy to use app
Quick setup
Multiple user support
Sleek look
Will not work if placed on bathroom rug
Bluetooth connection sometimes drops unexpectedly
It looks almost identical to the Fitbit app, but it's a lot more affordable. If you don't care about having the Fitbit branding or you're not a daily user of a Fitbit device, this is a great alternative. The scale is available in two colors, black and white.
Read more
Connectivity
Unlike some of the previous scales listed, the Yunmai brand Smart Scale connects via Bluetooth to your Smartphone. It uploads data to the Yunmain companion app, but from there it's easy to sync with other popular apps like those from Fitbit or Apple.
Accuracy
Like all the other scales previously mentioned, the Yunmai also uses bioelectrical impedance technology to measure body fat percentage and other data. It's not the most accurate way to get such info, but it does allow you to track the overall trend in body fat.
Display
The display is oversized, so it's easy to read even when you've woken up groggy and have your eyes half closed.
Other Features
The Yunmai scale provides various readings. You get the necessary feedback on your progress with weight and body fat measurements, but the scale also gives some unique info like protein, visceral fat, and body age. These readings aren't necessary to track progress, and they're likely not super accurate, but it's also fun to see unique data sets when monitoring health and fitness. The scale also supports multiple users.


Very accurate one
Very attractive price
Reputable company
Cool design and features
There were users that didn't like the app
It's hard to find the scale that measures all the important things, is accurate enough and isn't very pricey. Well, we've just found one like this- Nokia Body + might be this one for you.
Read more
Connectivity
You can sync your data via Wifi or Bluetooth. The special Health Mate app helps to record and track all your progress and history and it makes you more prone to repeat healthy, positive behaviors and you will know when you're gaining weight and the reason of that. Thanks to the app, you can also track the nutrition. The battery lasts up to 18 months.
Accuracy
The users were comparing the weight measured on the classic scale with the weight displayed on the Nokia scale and it showed no difference. There were many very positive reviews about the accuracy of the scale. They described it as one of the most accurate scales on the market.
Display
The display is a little small and that was a problem for some users. The letters are big enough and even people with eyes issues were able to read it but they would prefer the display to be a little bit bigger. However, all the measurements were displayed in a bright color so it was good.
Other features
You may wonder what can you measure with this scale, you can easily check the BMI, total body weight, the percentage of water, both bone and muscle mass.
The scale recognizes the tracks up to 8 persons. There's also a possibility of turning on baby mode and pregnancy mode. What is interesting about the scale, when it's connected to WiFi, it provides info about the forecast and weather for your neighborhood. It allows you to prepare the clothes for the training. It can be connected with many different applications like for example MyfitnessPal or Runtastic.


Good value
Usually pretty accurate
Lots of features
Stores info for up to 20 users
Some users felt it was innaccurate
Doesn't actually measure body fat percentage, uses programmed correlations
This is a good value option for people who want a scale with lots of features. It can track multiple users and comes with a hassle-free 15 month warranty that users report the company actually stands behind. Some users reported instances of inaccuracy but that is fairly typical of this type of product, even ones in a much higher price range.
Read more
Connectivity and Accuracy
This one uses Bluetooth 4.0 to connect to the company's fitness app. Some users wished they could have used other apps but most were satisfied with the operation of this one. It usually gives the user a fairly precise measurement. One reviewer who is in the Army and regularly gets highly accurate fitness measurements from them said this product typically lines up nicely with the numbers he gets from the Army assessments.
Use and Features
Since it can store information from up to 20 users this one is good for an individual or family who wants to monitor and improve their fitness level. It has a lot of options for tracking body measurements, although some users felt that it didn't actually measure some of these things, body fat percentage for example, and simply was going off of a pre-programmed correlation chart.
Beautiful design
Nice companion app
Syncs fairly quickly
Popular Fitbit platform
Initially connecting the scale can be a bit tricky
Stuck with the Fitbit platform
Modern looking scale made for Fitbit device users. The scale works with the Fitbit app, so it's an excellent choice for anyone who already has and is using a device from the company. Comes in two colors, black and white. Note: a second version of the scale is due out soon so keep an eye out for it!
Read more
Connectivity
The scale connects and uploads via WIFI. To view saved and uploaded data, users will need to download the Fitbit app if they haven't already. The app is well-designed and easy to use.
Accuracy
The Aria is as accurate as any other scale on this list and does an excellent job at recognizing different users, even those with similar weights but different body fat numbers.
Display
The round display is easy to read thanks to large text.
Other Features
The Aria provides a bit less data than the Garmin Index scale, but tracking body weight, BMI, lean mass and fat percentage should suit most users. It can record and recognize data from eight different people in your household. Don't worry. No one will know how much you weigh!
Nearly smudge proof
Uploads data quickly
Allows weight tracking for many users
Large, easy to read screen
Some users had major issues setting up the device via WIFI. Those who didn't found set up very easy, though.
Stuck with the Garmin platform
The Garmin Index scale is a quality model, but you'll be strapped into the Garmin ecosystem if you choose to use it. That's not necessarily a bad thing. If you're already using a Garmin device, it's the perfect way to keep all your data in one place.
Read more
Connectivity
The scale uploads data via WIFI connection and info can be viewed within the Garmin Connect app. The app works pretty well, but if you're only using it for tracking your weight, the data is a bit tough to find amidst the detailed menu. You do need to create a Garmin Connect account to use the scale, too. If you already have a Garmin watch, that shouldn't be an issue, though.
Accuracy
It's a reasonably accurate device, but you shouldn't rely on it for body fat percentage. As with any other scale, it's useful for measuring ups and downs, but not any kind of exact number.
Display
The display on the Garmin Index scale is super brightly lit and features big text that's easy to read. The extra-large numbers won't cause you to squint and bend over like with other scales.
Other Features
You can switch up the settings on the scale to provide weight and other measurements in either lb, kg, or stones. The scale doesn't just offer weight data. It also provides body fat info, BMI, skeletal and bone mass, and uploads that data for you to track as well. Up to 16 people can use the scale, and it will attempt to recognize each individual in a household. To save history, users need to sign up for Garmin Connect.


5-year warranty
Tracks measurements over time
Will keep you on target to meet your goals
Easy set-up
Local customer service centers
Some users had durability issues
Don't use this type of product if you have a pacemaker!
This option measures 13 key body composition factors and most found it easy to connect to the company's app that tracks them all. Customers reported it having a sturdy build and sleek design that they enjoyed. It syncs with multiple different fitness apps and devices and is affordable.
Read more
Connectivity and Accuracy
This one connects with Bluetooth to both iOS and Android operating systems. Users didn't have problems connecting although a few found they had to be in the same room as the scale for it to connect and send and receive data which was a bit annoying. Users found that this gave them consistent and precise measurements of the 13 key body composition metrics it tracks.
Use and Features
This one is perfect for fitness-focused individuals and families. It has a ton of different options for the user to take advantage of, such as goal setting and tracking over time and even has a 5-year warranty that reviewers said the company stands behind.


Provides meal and exercise plans through app
Excellent customer service
Pretty accurate
Sleek design
Pairs easily with company's fitness trackers
Doesn't have as many features as some users expected for the price
This product not only measures your weight and other key body measurements such as body fat percentage and bone density, but the app will also give you eating recommendations and workout plans to help you reach your goals.
Read more
Connectivity and Accuracy
This product connects via Bluetooth to any Polar fitness watch or your phone. It can also be used as a stand-alone scale without syncing it to any apps, which some other products don't have the option of surprisingly. As with most products of this type and in this price range it's about average in terms of precision.
Use and Features
This is best for people who already have a Polar fitness watch or other device from the company. It can be used just as a scale without syncing it to any app or outside product but at this price that would be a bit of a waste. Users really liked how it provides you with a daily personalized activity and eating plan to help you reach your goals. Reviewers also found the company's customer service to be excellent, which is a nice added bonus for products like that that can be complicated to set up and operate.


Good level of accuracy
User friendly display
Next one on our list is a scale that will help you to stay really motivated during your weight loss program or just living a healthy lifestyle and it also provides a satisfying level of accuracy. It will work perfectly not only for sports people but also for those who need more professional weight and for future moms as well.
Read more
Connectivity
So if you want to sync the scale with Quardio app, the scale uses Bluetooth and Wifi technology. However, some users had big problems with connecting with the scale. There was a problem with sending the data from the scale to the phone, but these cases weren't numerous. There are rechargeable batteries that will last for a year before the next recharging.
Accuracy
Users praised this scale for accuracy. No matter if it was body fat, BMI or just a normal weight, it worked really well. The scale was tested, the users step on the scale, got a result and then change the surface and it still displayed the same result.
Display
The funny thing about this scale is very unique feedback mode. When you track your progress, instead of numbers, special smileys are displayed. .The brand claims that it will help to focus on progress and was adored by little users. However, if you want to check your weight and other metrics, all the numbers appear. The display is very visible, the letters are very large.
Other features
You will know whether you're losing weight or you're gaining muscle. The scale helps to measure the weight, of course, BMI, the percentage of muscles, bone mass, water and body fat. The scale also easily recognizes the members of the family. The memory also helps to remember each user favorite mode. The scale has also special pregnancy mode for future moms.
Criteria Used for Evaluation
Expert Interviews & Opinions
Most Important Criteria
(According to our experts opinion)
Experts Opinion
Editors Opinion
Users Opinion
By Default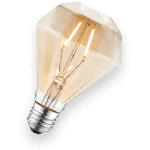 Synchronize your life
Everything is connected. If you like gadgets in your everyday life, you need a smart scale. Use them to sync to your Fitness Apps, so you can have a complete picture of your progress. We live in a digital world that is being focused more and more on being connected in multiple ways. If you want to take your workouts and weight management to a whole new level then you need to be connected and you need to be able to synchronize your health goals with the rest of your life. that way you can make sure your lifestyle and day to day choices are in line with your health and wellness goals!
Weight isn't everything
Really, weight doesn't tell you much about your fitness level. A much better predictor of good health is body fat to muscle ratio. Try and spend your time on that instead! You can be 'overweight' and still be healthy and you can be at a 'perfect weight' and be unhealthy. Many other factors besides your weight affect your health. Things like cholesterol, body fat, nutrient levels, blood pressure, and lifestyle choices like smoking and drinking can all affect your health more than your weight. Yes getting to a healthy weight is important but it is not the end all and the only way to be healthy! Use the scale as a guide to keep you on the right path and headed in the right direction, but do not become a slave to the numbers!
Other Factors to Consider

Bottom Line
We chose to focus our energy on some of the most technologically advanced scales on the market. Smart scales are able to connect with your mobile devices via Bluetooth and to track your weight loss and health progress. Some of these can even determine your percentage of body fat and help you to understand how everything is proportioned. Having this data readily available can lead you to make better diet choices, and to optimize your meal plans. Understanding how you're losing weight is just as important as losing the weight in the first place. Living a healthier life with a focus on more natural foods and a diet customized for your athletic needs is a great way to make sure you always have the fuel that you need when you run.
Running is one of the best cardio activities you can do for both weight loss and heart health. Sustaining your elevated heart rate for a longer period of time burns more calories and strengthens some of your largest muscle groups. When you're in your peak physical condition, it's easier for you to run, and to transport your body over longer distances. Having a Smart scale can help you understand how running is impacting your body and can also let you know when you need to eat more—not less. If you're losing weight too rapidly, this can mean that your body isn't getting fuel. You may need to change your diet up and talk to your doctor about ways to add in healthy and high-energy options.
Our evaluation criteria are pretty simple, we decided on models with reliable connectivity features (a must for any Smart Scale). We also looked at the accuracy of the various models by sifting through user reviews. We also took a look at the displays on each model and looked at the various additional functions offered by each unit that didn't fall into the other categories. When you're attempting to settle on a Smart Scale, we believe these are some of the most important aspects to consider and keep in mind.
The following items should also be considered when shopping for a Smart Scale. A lot of these go beyond the function and accuracy and look at the way that your smart scale is going to interact with other devices in your home. This is important if you're particularly loyal to one type of fitness tracker that may be able to interact with your smart scale in a new and innovative way.

Value
Brand name Smart Scales like those from Fitbit or Garmin fetch a premium price. Casual users who are looking for a scale for occasional updates may not require such a sophisticated device. They are better suited for athletes or fitness buffs who are very interested in keeping tabs on their body metrics. But there are budget options available and they work just as well as the premium options. You'll find some affordable options listed above. Less expensive models may offer fewer metrics and may not have the best companion apps, but they are still a great option for weight tracking.

Advanced Features
This is definitely an important consideration. Before picking a Smart Scale, ask yourself if the ecosystem is essential to you. That is, are you a Garmin loyalist? Do you have several fitness devices from Fitbit? If that's the case, it may be important to stay within that brand's particular ecosystem. Why? Well, it makes things simpler. There's no need to bother with syncing between applications, and you won't have to check various apps for different pieces of information. Everything will be in one place. It's an advantage of choosing a device with a particular ecosystem. The drawback is that you're stuck with that ecosystem unless the application allows you to sync information between apps and even then, you'll still require an account with the original company. There's nothing wrong with that, of course, but unless you already have a Garmin or Fitbit device, there's no reason you need to stay locked in an ecosystem. Other scales offer a bit more flexibility in this regard.

Style
Even a bathroom scale should look nice and blend in with your decor. Luckily, most Smart Scales are quite modern in design. Most of the options on this list feature tough tempered glass that's shatter-proof. The Garmin Index Scale is nearly smudge-proof which is great when you're stepping on it with wet or sweaty feet. Some feature round displays but the majority have rectangular ones. Some of the scales are available in multiple colors but most are available in either white or black.
Frequently Asked Questions
q:
What does BIA stand for?
a:
It stands for Bio-Electrical Impedance. This type of technology can detect body fat percentage by sending a very low electrical impulse through the body. It's not the most reliable way to measure this metric, but it's a good way to track general progress.
q:
What's better, Bluetooth or WIFI?
a:
That's up to you. With Bluetooth, you need to have your phone with you or around you as you weigh yourself. With WIFI, that's not necessary. Consider your location when choosing a scale based off of its connectivity. If you're in an area with Wi-Fi and you're a dedicated Internet customer, then this can be an excellent option. If you are primarily dependent on your phone for connectivity, consider Bluetooth a more reliable option.
q:
How can a Smart Scale help me lose weight?
a:
A Smart Scale on its own is not a magic solution. You need to incorporate a healthy diet and lifestyle into your life to see results. A scale can help you track progress.
q:
Can I use a Smart Scale elsewhere than my bathroom?
a:
Of course, just make sure to place it on an even surface. Most scales will not provide accurate readings on carpeting, for instance. Having it in the bathroom is just usually a convenient place since it's easy to weigh yourself first thing in the morning.
q:
I have a Garmin device, can I use a non-Garmin scale to track my body metrics?
a:
Sure, but you'll likely have to switch between apps to check your body metrics.
q:
Do most Smart Scales work with MyFitnessPal?
a:
Many Smart Scales have the capability to sync information from their native app to MyFitnessPal so you can incorporate your weight measurement into the app as you also track your food intake.
q:
Are these scales actually accurate?
a:
This is a great question and one we spent a lot of time researching. So here's the deal, yes they're accurate, but to be honest they're not as accurate as the smart scales and body metric measuring devices you'll find in a doctor's or physical therapist's office. Those machines cost literally thousands of dollars and are highly specialized. They're also usually pretty big. The sensors and other technology that allows a scale to measure not just your weight but your body fat, bone density, metabolic age etc. are very complicated and expensive. Technology has come a long way in making these sensors smaller and more affordable, but the truth is that without spending a fortune on a commercial quality machine that will take up a lot of room in your home, it's pretty much impossible to find a scale that is perfectly accurate 100% of the time. And that's ok! These machines are accurate enough that you can still track your progress and see your advancement over time, and all the other functions will still help to keep you motivated to reach your goals.
Subscribe to our newsletters