10 Best Smart Weight Scales Reviewed & Compared
last updated:
Oct 13, 2019
If you're looking for the best smart scales you've come to the right place because here we have everything you need to know. From the top picks to what to look for before making your final decision, we cover it all!

The top-rated smart scales should be easy to use and help you accomplish your goals. These scales have quickly gained popularity in recent years and are only gaining more traction. While some users find that it takes a minute to get used to them, once they do, they fall in love. The scales will provide you with additional metrics to help you reach your goals.

No matter where you are in your health and fitness journey, there is a smart scale for you! Make sure to check them out and take a close look at the ones you think will cover your needs best!

Enjoy!
In a Hurry? The test winner after 10 hrs of research

RENPHO
Why is it better?
Provides 11 data readings
Supports multiple users
Great price
Bluetooth connects quickly
In a
Hurry? Editors choice:

Test Winner: RENPHO

4
Researched Sources
1.2K
Reviews Considered
10
Hours Researching
15
Products Evaluated
Connectivity
Accuracy
Use
Features
By Default
Top 10 Smart Scales Reviews
Criteria Used for Evaluation


Connectivity
We live in a day and age where everything we do is recorded and tracked, and all of our gadgets are connected. The same is true for smart scales and other exercise and weight loss tools and devices. Being able to link your scale to an app to track your progress or to upload your weight records and use them with other health and fitness tracking tools will help you see the bigger picture of your health journey. It also offers an easy way to keep your coaches and health care provided in the loop too and will make it easier to notice trends and patterns that might need to be addressed.
We evaluated the Smart Scales on this list by taking a look at how they connect to the cloud. These cales can connect using either Bluetooth or WIFI. Each option requires some setup and Bluetooth scales require users to have their Smartphone in the vicinity. If you're not married to your phone, a WIFI scale is a better choice since you don't need to worry about dragging your phone with you to the scale in the morning. We also evaluated each device's specific app.
Most versions initially upload data to a native application that's available for download. All of the scales on this list are compatible with both Android and Apple devices. Not all the apps are the same, however. Some are easier and more intuitive to use. The Garmin and Fitbit apps, for instance, are great for users who already own a fitness tracking device from one of these brands. It makes tracking simpler since there's no need to switch back and forth between apps. Some third-party scales allow users to sync data between their app and other more popular fitness-related apps like MyFitnessPal.


Accuracy
You will, of course, want devices that gives accurate readings and records things correct. You do not want to be wasting tie recalibrating every few days or dealing with upload and accuracy issues as you move data from one device to another. All of the scales we feature on our list are made to be accurate and reliable, so you can use them to gauge your progress and set goals with confidence and the support you need to stay on track. We looked for scales with easy to use set up, and systems and that could work well in the average home without a lot of special accommodations or preparations needed for them to be effective. No scale is worth anything to anyone if it is not reliable and accurate, so that was a primary consideration for us in our search!
We evaluated accuracy by looking at customer reviews. Each scale ranked similarly for this metric. Most of the smart scales return a consistent measurement. It should be noted that to get accurate readings all scales should be sitting on smooth surfaces. Some models are capable of providing reliable results when placed on a carpet, but it's a rarity. Users should also be weighing themselves at the same time each day, and they should not change their attire too much from weigh in to weigh in. When tracking progress, the prevailing trend is what is informative. It is particularly important when it comes to body fat percentage.
The technology used by most scales (Bioelectrical impedance) is not perfect, but that doesn't mean this metric is completely useless. If you want to pay attention to your fitness progression, body weight can be a valuable number to follow but having a comparison and viewing trend information for both weight and a fat percentage will provide you with a complete picture. You may find your weight staying reasonably stagnant, but if your body fat percentage is trending down, you can rest assured that you're making progress. When it comes to body fat, take the specific numbers with a grain of salt.


Use
Unlike other criteria we considered, use is relatively straightforward. A smart scale is one that enhances the typical experience and offers features and benefits a regular scale cannot. You want that device to be user-friendly and be something that will do what you need it to do. These scales will be a great tool to help you to stay on track with your diet, workout and weight loss. You will need to use them properly and follow all instructions to ensure you get accurate readings, but most of the smart scales on our list are very easy to use and will quickly become part of your daily wellness routine!
We looked at the scales themselves and observed user comments about the display for each model to determine whether the screens are readable from a standing position. Most scales feature some backlight so that people can weigh themselves at night or with dim bathroom light. They also feature large numbers for easy reading from afar. Scales with digital displays are infinitely more comfortable to read that dial-type scales of the past. The screen on most scales will rotate between information, but if you don't catch it, that's fine since the data will be retrievable later on using an app.


Features
The final thing to look at when you are trying to find the smart scale system and set up that is right for you are any special features you may want. Some scales do more than just record and log your weight fluctuation. Some smart scales offer other feedback and can help you with your health and wellness goals in different ways.
Other scales will have design features you may like more than others- digital readouts, larger displays, comfortable design, slim or smaller base, linking to apps and websites, and many other features as well. You know what you want and need, and though it may take a little bit of digging and research to find, you will find the smart scale that has all the features you are looking for. There are many scales on our guide list so be sure to take a look!
While most scales come with the basic features you'd expect, some also have differentiating functions. Some scales can be positioned on carpeting while others can only handle a hard, even surface. Some scales, like the Fitbit and Garmin scales, require accounts for information recording. Most scales allow multiple people to use the scale, but the maximum number of recognized users is different for each model. Each scale also has a separate maximum weight limit, and some scales can switch between units (lbs, kg, stones). Make sure you can change to your preferred unit with your chosen scale. There are also scales that provide more information than just weight and BMI.
Scales like the Garmin Index Scale also record body fat percentage, muscle mass, etc. Some scales like the Nokia Body Cardio Scale even provide users with information about the daily weather and heart health data. Many of these scales are capable of recognizing the user who steps on them and is even able to differentiate between two people with similar weights. Some scales also guide users with a positioning system that aids in stepping correctly for the most accurate measurement.
Expert Interviews & Opinions
Most Important Criteria
(According to our experts opinion)
Experts Opinion
Editors Opinion
Users Opinion
By Default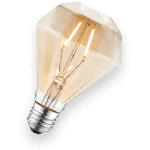 Synchronize your life
Everything is connected. If you like gadgets in your everyday life, you need a smart scale. Use them to sync to your Fitness Apps, so you can have a complete picture of your progress. We live in a digital world that is being focused more and more on being connected in multiple ways. If you want to take your workouts and weight management to a whole new level then you need to be connected and you need to be able to synchronize your health goals with the rest of your life. that way you can make sure your lifestyle and day to day choices are in line with your health and wellness goals!
Weight isn't everything
Really, weight doesn't tell you much about your fitness level. A much better predictor of good health is body fat to muscle ratio. Try and spend your time on that instead! You can be 'overweight' and still be healthy and you can be at a 'perfect weight' and be unhealthy. Many other factors besides your weight affect your health. Things like cholesterol, body fat, nutrient levels, blood pressure, and lifestyle choices like smoking and drinking can all affect your health more than your weight. Yes getting to a healthy weight is important but it is not the end all and the only way to be healthy! Use the scale as a guide to keep you on the right path and headed in the right direction, but do not become a slave to the numbers!
Other Factors to Consider


Bottom Line
We chose to focus our energy on some of the most technologically advanced scales on the market. Smart scales can connect with your mobile devices via Bluetooth and track your weight loss and health progress. Some of these can even determine your percentage of body fat and help you to understand how everything is proportioned. Having this data readily available can lead you to make better diet choices, and to optimize your meal plans. Understanding how you're losing weight is just as important as losing weight in the first place. Living a healthier life with a focus on more natural foods and a diet customized for your athletic needs is a great way to make sure you always have the fuel that you need when you run.
Running is one of the best cardio activities you can do for both weight loss and heart health. Sustaining your elevated heart rate for a more extended period burns more calories and strengthens some of your largest muscle groups. When you're in your peak physical condition, it's easier for you to run, and to transport your body over long distances. Having a scale like these can help you understand how running is impacting your body and can also let you know when you need to eat more—not less. If you're losing weight too rapidly, this can mean that your body isn't getting fuel. You may need to change your diet up and talk to your doctor about ways to add in healthy and high-energy options.
Our evaluation criteria are pretty simple; we decided on models with regular connectivity features (a must for any scale). We also looked at the accuracy of the various models by sifting through user reviews. We also took a look at the displays on each model and looked at the different additional functions offered by each unit that didn't fall into the other categories. When you're attempting to settle on a Smart Scale, we believe these are some of the most important aspects to consider and keep in mind.
The following items should also be considered when shopping for a scale. A lot of these go beyond the function and accuracy and look at the way that your scale is going to interact with other devices in your home. It is essential if you're particularly loyal to one type of fitness tracker that may be able to interact with your scale in a new and innovative way.


Value
Brand name Smart Scales like those from Fitbit or Garmin fetch a premium price. Casual users who are looking for a scale for occasional updates may not require such a sophisticated device. They are better suited for athletes or fitness buffs who are very interested in keeping tabs on their body metrics. But there are budget options available, and they work just as well as the excellent options. You'll find some affordable options listed above. Less expensive models may offer fewer metrics and may not have the best companion apps, but they are still a great option for weight tracking.
Even a bathroom scale should look nice and blend in with your decor. Luckily, most Smart Scales are quite modern in design. Most of the options on this list feature tough tempered glass that's shatter-proof. The Garmin Index Scale is nearly smudge-proof which is excellent when you're stepping on it with wet or sweaty feet. Some feature round displays, but the majority have rectangular ones. Some of the scales are available in multiple colors, but most are available in either white or black.


Advanced Features
It is an important consideration. Before picking a Smart Scale, ask yourself if the ecosystem is essential to you. That is, are you a Garmin loyalist? Do you have several fitness devices from Fitbit? If that's the case, it may be essential to stay within that brand's particular ecosystem. Why? Well, it makes things simpler. There's no need to bother with syncing between applications, and you won't have to check various apps for different pieces of information.
Everything will be in one place. It's an advantage of choosing a device with a particular ecosystem. The drawback is that you're stuck with that ecosystem unless the application allows you to sync information between apps and even then, you'll still require an account with the original company. There's nothing wrong with that, of course, but unless you already have a Garmin or Fitbit device, there's no reason you need to stay locked in an ecosystem. Other scales offer a bit more flexibility in this regard.
Frequently Asked Questions
q:

What does BIA stand for?

a:

It stands for Bio-Electrical Impedance. This type of technology can detect body fat percentage by sending a very low electrical impulse through the body. It's not the most reliable way to measure this metric, but it's an excellent way to track general progress.
q:

What's better, Bluetooth or WIFI?

a:

That's up to you. With Bluetooth, you need to have your phone with you or around you as you weigh yourself. With WIFI, that's not necessary. Consider your location when choosing a scale based off of its connectivity. If you're in an area with Wi-Fi and you're a dedicated Internet customer, then this can be an excellent option. If you are primarily dependent on your phone for connectivity, consider Bluetooth a more reliable option.
q:

Do most Smart Scales work with MyFitnessPal?

a:

Many Smart Scales can sync information from their native app to MyFitnessPal so you can incorporate your weight measurement into the app as you also track your food intake.
q:

Are these scales actually accurate?

a:

It is a great question and one we spent a lot of time researching. So here's the deal, yes they're accurate, but to be honest, they're not as accurate as of the smart scales and body metric measuring devices you'll find in a doctor's or physical therapist's office. Those machines cost thousands of dollars and are highly specialized. They're also usually pretty big. The sensors and other technology that allows a scale to measure not just your weight but your body fat, bone density, metabolic age, etc. are very complicated and expensive. Technology has come a long way in making these sensors smaller and more affordable, but the truth is that without spending a fortune on a commercial quality machine that will take up a lot of room in your home, it's pretty much impossible to find a scale that is entirely accurate 100% of the time. And that's ok! These smart scales are accurate enough that you can still track your progress and see your advancement over time, and all the other functions will always help to keep you motivated to reach your goals.
Subscribe to our newsletters