Best Socks For Hiking & Walking Reviewed
last updated:
Mar 16, 2021
Often when looking to improve our comfort while walking or hiking we turn our focus to the latest in shoes or gadgets. Sometimes, however, the best thing we can do is invest in a
good pair of socks.
It may not seem very appealing to have to "invest" in socks of all things, but your feet will be thanking you. Plus, in this day and age finding a great pair of socks can be just as exciting as a
Fitbit
or a new pair of hiking boots.
To help you find that great pair of socks we've put together a list of the best socks for
hiking
and walking. Check out our recommendations below as well as our collection of criteria that we used to rate each pair and our list of frequently asked questions.
In a Hurry? The test winner after 12 hrs of research

ROCKAY Accelerate
Why is it better?
Durable Merino wool construction
Excellent protection from the elements
Long lasting heel cushioning
In a
Hurry? Editors choice:

Test Winner: ROCKAY Accelerate

4
Researched Sources
1650
Reviews Considered
12
Hours Researching
10
Products Evaluated
Comfort
Breathability
Fit
Durability
Value
By Default
10 Best Socks for Hiking and Walking
Criteria Used for Evaluation


Comfort
It is important to think about comfort because if you don't like wearing your socks then they are not going to do you any good at all and you will be wasting your money!
It seems obvious, but if you're not comfortable in your socks you definitely won't be comfortable while walking, hiking, or while doing any combination of the two. You need to find a pair of socks that lets you concentrate on the task at hand and that will provide stability as well as comfort. Cushioning can help ease the strain of longer walks or offer more support for your feet. Higher-quality materials can be softer and hold up longer. They can also have better breathability, which is so important in a good pair of socks that it became criteria all its own.


Breathability
This is an important feature and has to do with air flow and how well the socks pull moisture away from your feet so they stay dry and comfortable even on long runs!
The breathability of a sock is a function that can be affected by a variety of different features, the most of which is the fabric. We looked for socks with high-quality fabric like Merino wool, Coolmax threads, and smart textile blends that would offer the most breathability. Materials like Merino wool and Coolmax will help wick moisture from your foot, causing fewer blisters and bacterial issues that can be caused by an accumulation of sweat. Different blends that use things like LYCRA or nylon can help with durability and stretch.


Fit
Socks need to fit well- too tight and they can affect circulation and too loose and they can end up bunched up in your shoe- so make sure you get the fit that is right for you!
Looking for a good fit means more than just making sure you find something in your size. Sometimes when you're trying to predict how well a sock will fit you simply won't know until you wear it yourself, but there are certain clues and red flags you can look for by using customer reviews. We sorted through hundreds of reviews to check what people thought of the general fit of each selection and whether or not they seemed to run small or large. We also looked for any other common fitting issues, like whether or not the heel or the toe was too loose, or if the socks had a poor grip on the cuff and wouldn't keep a close fit.
The style of the socks may be less important than the functionality, but it's also nice to have a pair that will make you look and feel good when you're sweating it out. We tried to choose socks that had a good variety of colors to choose from, or that had aesthetically appealing designs. We also looked for designs that were intuitive and practical, that would live up to expectations while looking great.


Durability
Durability is one of the most important features running socks have to have in order to be of value and in order to hold up to the wear and tear of frequent use and abuse!
No matter what kind of gear you buy it's important to spend your money on durable products that will last and hiking and walking socks are no exception. When you consider that a lot of these socks may cost up to $20 a pair, it becomes even more important.
When you're hiking it's very easy for dirt and small rocks to get into your shoes and this causes far more abrasion on your hiking socks than the usual everyday type socks ever experience. Because of this companies design their hiking socks to be extra durable. We did our best to only include socks that have been rated as being durable, but even within our list there is a range of durability amongst the products, so check out our ratings regarding durability and we'll see you on the trail.


Value
The final factor to consider is how much you can benefit from the socks you choose and how they can help your runs improve- this is where their value will shine through!
Some of the options on this list and in stores may have an unexpectedly high price tag for a pair of socks. Keep in mind that they are probably built to be high-performance and will carry many benefits with them, hopefully lasting you a long time.
Read also about pearl izumi running shoes.
Don't shy away from those with around a $20 price point. In fact, many good quality socks made for hiking will cost around this much. Many include antibacterial properties that can be worn for multiple days for those longer backpacking adventures. That means one less pair to buy and pack. Those that are durable pay for itself compared to having to keep buying cheaper quality socks that have a cheaper price tag, but unravel, get holes or don't provide enough protection to ward off blisters. Consider the fact that this means the consumer is also saving money(and the amount of pain) from having to purchase blister treatment.
Expert Interviews & Opinions
Most Important Criteria
(According to our experts opinion)
Experts Opinion
Editors Opinion
Users Opinion
By Default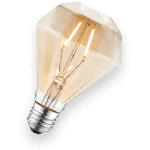 Barely Seen, But Such An Important Part
Your socks are barely seen at times but think of them as essentially part of the foundation that supports your entire body. Foot injuries and discomforts affect everything you do. Do your research and buy what best suits your needs.
The Feet Support Us
A good pair of socks are worth the money any day of the week. Whether your an athlete, an outdoors man, or anyone in between, if you have issues with your feet, you are coming in last place. Investing in good quality socks right from the start is a good way to ensure you take care of your feet and in turn, take care of the rest of your body at the same time.
Other Factors to Consider


Weather Resistance
Some hiking socks are made to be versatile, constructed with fabrics like merino wool that are warm in the winter and cool in the summer. Think about what time of year long walks are expected to know how warm the sock should be for each specific consumer. Since these socks are designed to be breathable, sweaty feet is not a worry here. However, thicker socks are not ideal for long summer walks. With that said, when paired with hiking boots, consumers might find they like the extra padding and support.
Frequently Asked Questions
q:

How do I prevent blisters from forming while hiking?

a:

A great preventive measure is to purchase socks designed for hiking that offer enough padding and protection, as well as being form fitting to prevent rubbing and friction. It is also important to ensure that your socks fit correctly and are not too big and loose. Baggy socks will bunch up in the shoes and can rub against your feet and lead to blisters. Another thing to consider for blister prevention is to invest in socks with good breathability and moisture wicking properties because when your feet stay dry and cool they are lees susceptible to blistering as well!
q:

Should I buy wool hiking socks?

a:

This depends on the specific consumer's preferences. Wool is soft and comfortable, although merino wool is more breathable. Wool socks in general are very popular among runners and hikers in colder climates as it is a special natural fiber that helps keep heat close to your body for protection against the cold while also keeping your feet dry. Moisture wicking properties combined with arm soft fibers are a perfect combination for cold winter weather and is why wool socks are popular. However, in warmer climates and hotter seasons wool socks may not be a good choice and can become too hot for a comfortable run.
q:

How do I choose walking socks?

a:

A good pair of walking and running socks will have the features you want and need to protect your feet and keep you comfortable. This may be additional padding or thicker material for increase support and protection of the heels and toes with greater shock absorption. You maty want to find socks with enforced heel and toe designed for greater durability and a more secure fit. The best pair of socks for you may not be the best pair of socks for someone else so you will need to think about what you want and need from your socks and then find the socks that meet those needs.
q:

How do I clean hiking and walking socks?

a:

Consult the product's care instructions. These socks are generally machine washable, although it's best to leave them to air dry to avoid shrinking. It is advised to hand wash socks, especially wool socks, because this will protect them from getting stretched out in the washing machine or getting shrunk in the dryer. If you do want or need to wash them in the washing machine it is best to do it on a gentle cycle and then tumble them dry on low heat. You can remove them from the dryer before they are fully dried and let them finish air drying to guard against shrinkage if that is a concern. You can also put your socks in a laundry wash bag or tie them in a pillow case and toss them in the wah to protect them so they do not get too stretched out in the wash.
q:

What size hiking sock should I buy?

a:

The sock should fit snug, but not to tight around the arch and ankle. Finding the right size is critical. If your socks are too tight they will cut into your legs and feet and cut off blood flow and circulation which can lead to tired and sore feet and legs. It can also pout you at risk for vein damage and blood clots due to the decrease circulation. But you also do not want socks that are too big and that do not fit. Socks that are always sliding down or bunching up in your shoes are annoying and can lead to blisters and bruises and can also throw off your balance and affect your gait and foot fall. Look at the company's sizing chart to get the best fit based on shoe size.
q:

How thick are hiking socks?

a:

This varies among products. Many on this list are mid-weight with enough padding without being too thick and bulky. You can find socks of all thickness levels and there is no right or wrong way to design these socks. Some people want and need thicker socks to keep their feet warm or to add extra padding for their offer-road runs and hiking. Other people just need basic thin socks to wear to the gym or for their everyday activities and errands. You can find socks of all thickness and style sand each one can meet your needs. You just need to determine if you need thick socks like winter wool socks, or if something more basic like cotton socks are what you want and need.
Subscribe to our newsletters