Best Socks For Hiking & Walking Reviewed
last updated
Sep 30, 2019
Often when looking to improve our comfort while walking or hiking we turn our focus to the latest in shoes or gadgets. Sometimes, however, the best thing we can do is invest in a
good pair of socks.
It may not seem very appealing to have to "invest" in socks of all things, but your feet will be thanking you. Plus, in this day and age finding a great pair of socks can be just as exciting as a
Fitbit
or a new pair of hiking boots.
To help you find that great pair of socks we've put together a list of the best socks for
hiking
and walking. Check out our recommendations below as well as our collection of criteria that we used to rate each pair and our list of frequently asked questions.
In a Hurry? The test winner after 12 hrs of research

ROCKAY Accelerate
Why is it better?
Durable Merino wool construction
Excellent protection from the elements
Long lasting heel cushioning
In a
Hurry? Editors choice:

Test Winner: ROCKAY Accelerate

4
Researched Sources
1650
Reviews Considered
12
Hours Researching
10
Products Evaluated
Comfort
Breathability
Fit
Durability
Value
By Default
10 Best Socks for Hiking and Walking
Durable Merino wool construction
Excellent protection from the elements
Long lasting heel cushioning
May irritate wearers with textile allergies
Long hikes or walks are great for building endurance, but to survive these longer activities one must find gear with optimal durability and breathability. That's where the ROCKAY Accelerate comes in. This highly durable sock made of merino wool provides the wearer with a durable sock that will allow for air flow and wick away moisture caused by sweat.
A new and upcoming brand, with some good fans, ROCKAY looked at what walkers and hikers alike wanted in a sock. They took this feedback into consideration in the creation of the Accelerate and designed a sock that meets all of the needs of the wearer, including breathability, comfort, durability, and support.
Read more
Comfort
Because long outings can put stress on your feet, ROCKAY wanted to make sure these socks would wick away moisture and allow the foot to breath, all while still protecting it from the elements and keeping you super comfortable. They succeeded in this feat and have used an alternative weave pattern and Merino wool to keep the foot cool and dry. This makes them ideal for all weather conditions.
Breathability
The breathability of these socks is another area where the Accelerate shines. The Merino wool keeps the foot ventilated but doesn't sacrifice support or durability to do so. The low, no-show design also helps the lower leg and ankle to breath.
Fit and Design
As most of us struggle with, a major complaint with most socks is the fact that they tend to wear out quickly in the heel and toe areas. The Accelerate has been designed with emphasis to durability in these areas to help them last longer and provide an increased value in return.
These socks also provide the wearer with a good amount of support. The material gives just the right amount of compression that the socks will stay in place the entire time they are worn and will not slip and slide around in the shoe.
ROCKAY has also put considerable thought into the look of these socks. The sleek and minimal design is sure to match any athletes style and pairs nicely with your favorite running shoes.
Just the Right Amount of Cushion
Versatile among seasons for hiking and everyday wear
Durable
Arch Support
A bit pricey, but a worthy investment
Lack of Color Options
Rockay's newly released Razor Trailer socks were made with the perfect combination of durability performance and protection. Giving each runner an equal balance of breathability, comfort with odor-eliminating properties making these a perfect fit for any runner. Leaving your feet healthy and happy.
Read more
Comfort
These are fully cushioned socks, made with super high-density knit padding that is located in the heel and toe areas for maximum comfort. Made from mostly merino wool, with mesh properties allowing each runner to wear comfortably through any season.
Breathability
The merino wool and mesh portions of the sock allows your feet the ability to receive maximum breathability. With Razor trailer being made from merino wool they also bring Bacterial eliminating properties allowing you to wear them for an extra day through any activity.
Fit and Design
These socks have a performance fit being able to achieve any activity comfortably. With an anti-slip heel and perfect compression, eliminates any and all bunching of the socks in any pair of boots. They have super high-density knitting that makes them durable and protects the ankle from boot irritation and blisters.
Great fit, even in ankle-high boots
Very durable
Cozy and comfortable
Arch support
Flare quarter a crew cut sock, makes them perfect for hiking boots and ideal for long walks. Made with high-density knit merino wool, these socks are extremely durable from the heel to toe. Rockay Flare has the perfect amount of compression and a nonslip heel leaving you never to worry about blistering or chafing again. Adding to the perfection of this product it also has mesh portions and arch support allowing your feet to breath and never worrying about post-exercise pain.
Read more
Comfort
The construction of these socks includes merino wool that enhances comfort and stability, making 22 miles feel as comfortable as just walking 2. The amount of cushioning in the heel and toe areas and mesh material in the others allows your feet to breath as freely as if you weren't wearing any at all. Ideal for any kind of weather without being too heavy and thick, yet providing enough padding for various terrains.
Breathability
These socks are definitely breathable, equipped with mesh zones on the top of the foot to allow for air circulation while regulating temperature. Along with being made from merino wool even without the mesh, the moisture-wicking and odor eliminating properties save you from chafing and blistering.
Value
They do fall a bit pricey but worth every penny. Not only do you not have to worry about breathability, with the mesh uppers; comfort, with the perfect amount of cushioning; stability, with the added arch support; and durability, with the super high-density knit; this company adds a lifetime guarantee. For all purchase products, this allows you to receive a new pair when any issue may occur. Made 100% out of recycled materials with every purchase you do your part by helping clean out our oceans,



Comfortable without being too thick
Padding on top
Prevents blisters
Affordable
Durable
Might be too thick for those who want a thinner sock
Can feel snug in the arch
Designed to prevent foot pain and blisters, these socks allow wearers to walk around without having stress on their feet. They're lightly padded and are breathable for warmer weather wear.
Read more
Comfort
Just one look at these socks and they say "comfortable," and this isn't just an illusion when it comes to performance in this category. It doesn't provide as much padding as other Thorlo socks and other brand socks on this list, so it's not for those with foot issues or used to thicker padding when walking. However, it provides ample cushioning, especially at the arch), that makes this a lightweight option for active individuals. It still includes padding under the ball and heel of the foot that amp the comfort level here without being too bulky in a shoe. Its impressive padding absorbs shock to ease the impact of contact with the ground. There is also padding on the top where the shoelaces are to prevent hot spots. The fibers are soft so it feel great on the feet. It is also clinically tested to protect against friction that causes blisters.
Breathability
These socks are constructed with ThorWick Coolfibers that wicks away moisture to keep the feet nice and dry. There is also more loose spun fibers around the socks with more breathable mesh panels to allow for ventilation.
Fit and Design
These socks take into account the way your feet move to ensure a good fit with protection and comfort. They are designed to be worn with all kinds of sneakers and feature an ankle length cut. They also have a cushioned, close-fitting arch which provides support.
5

. Injinji 2.0 Midweight Crew Nuwool
Unique toe sock design that wicks moisture and prevents blisters
Nuwool fabric blend
Breathable mesh top
Cushioning in the footbed
Extra band for arch support
Variety of colors
Toe coverings may not be comfortable for everyone
These Injinji socks have a unique design with a form-fitting foot shape, toes and all. As far as hiking socks go, they are the total package. Cushioning, great breathability, and a high-quality fiber blend are just a few of the features that help these socks take your performance above and beyond.
Read more
Comfort
These midweight socks are made with a combination of Nuwool, which is a Merino wool blend, as well as nylon, acrylic, and lycra. This is a great combination for durability, warmth, and moisture wicking. The footbed has extra cushioning for support and each toe is wrapped individually to help prevent blistering and redirect sweat.
Breathability
An ultra-breathable mesh layer makes up the top and is great for ventilation. This and the moisture-wicking fabric that covers every inch of your foot will keep you cool and dry no matter where your trek takes you.
Fit and Design
The crew length is high enough to accommodate most hiking boots and the upper cuff has enough grip to keep a close, comfortable fit without being constricting. The thing that really sets these socks apart is the Injinji design that separates each toe and allows your feet to spread naturally while walking. They are great for comfort, breathability, and for keeping sweat and moisture off your feet. All in all, one of the best socks you could take with you on your hiking adventures.
6

. Smartwool Walk Light Mini


Perfect sock for long walks for comfort, breathable and fit
Versatile - good for everyday wear and workouts
Durable and last long
May be too lightweight and thin for some
These socks have all the important features needed for a reliable walking and hiking sock, including being flexible for movement, yet durable with a reinforced sole. They are comfortable with a light amount of cushioning that doesn't make them too bulky to wear with sneakers. They have a great fit and will stay in place during all your activities. They're designed for everyday wear, short walks around the block, and epic walking adventures.
Read more
Comfort
These socks are designed specifically for walking, and their level of comfort reflects that. They are lightly cushioned to give the foot enough protection for the trail without being too bulky for the road. They are made with mostly merino wool to increase their softness, making them just generally feel nice on the feet.
Breathability
The merino wool construction helps to make this a breathable option, wicking away moisture as well. It also isn't thick or bulky, and has ventilation panels to allow for air in and to escape to keep the feet cool.
Fit and Design
The sock height on these walking socks is described as being "mini." This translates it to being ankle height. This makes them a great fit for sneakers and even some boots. This cut also prevents the sock from slipping. They have SmartWool's Fit System, which consists of braces at the ankle and arch that ensures a more secure and hugging fit. They also have a flat knit toe seam, waffle knit flex zone and reinforced sole.
7

. Darn Tough Coolmax Micro Crew


Super comfortable for long treks on the trails
Warn, dry, and breathable
Pricey for a pair of socks
Sizing can be a bit off (too tight for some)
Threads snag
These are super comfortable socks, ideal for longer hikes and climbs when having ample cushioning is necessary. Made with mostly merino wool for comfort and moisture wicking properties, this fabric helps to regulate temperature. They have a crew cut that is ribbed around the leg and mid-level padding under the foot.
Read more
Comfort
These are some darn comfortable socks (pun fully intended). Tested on the Vermont Long Trail, these socks performs well thanks to their mid-level cushion density under the foot and soft merino wool. There is no seam at the toes because of its ring-toe construction and these don't bunch up because of the elastic around the arch that also provides support. They feel great in boots, and the wearer will not need to worry about any blisters forming.
Breathability
The merino wool is the main breathability feature here, being able to regulate body temperature and wick away moisture. These socks are also warm making them great for winter activities.
Fit and Design
With their crew cut, these socks won't be slipping around in your shoe because of their wide-ribbed design. The merino wool is shrink-treated to keep its fit after washes. It has a two-toned color pattern that is neutral and great for both genders.
8

. Smartwool Hike Medium Crew


Warm and comfortable for winter
Knit in the U.S.
Not as breathable as other options
Quality decreases over time
This is another great option from Smartwool, made for rugged hikes or when backpacking through the backcountry. Their best feature is the arch brace that holds the sock in place while giving lots of support. Along with being comfortable, the merino wool helps to wick away moisture keeping feet cool and dry. They have a crew cut which is ideal for hiking boots and overall they fit very well.
Read more
Comfort
Comfort is in the forefront here since they are made with soft merino wool, and feature a medium amount of cushioning that lessens the impact from the feet from pounding against the trail. The amount of comfort make them great for those rough hikes and rugged climbs, as well as days long backpacking trips. They also have a flat-knit toe seam that reduces the chance of irritation.
Breathability
The merino wool aids in this socks breathability, but overall they do a decent job of keeping your feet dry. The wool does keep the feet warm, even when getting wet from sweat, so this is a good option for colder weather hikes.
Fit and Design
This sock has a crew cut which is great for boots. The Smartwool Hike Medium Crew socks are equipped with an elasticized arch brace that keeps the sock from bunching while providing stability. It comes in neutral colors and is unisex.
Thick and soft padding for optimal comfort
Breathable with ventilation panels
Affordable
Might be too thick for some use with some sneakers
Bunches up a little
Made in the U.S., these are some high-quality socks geared towards those who enjoy long hikes on rugged terrain. Constructed with ThorWick and ThorLon fabric to make them moisture-wicking, soft, and durable, these socks have lots of cushioning while still being fairy light. Their padding is strategically placed to reduce blisters, hot spots, and other irritations.
Read more
Comfort
These socks from Thorlos are among the best scoring when it comes to this category. Their padding is clinically tested to reduce blisters and foot pain. The padding is located under the ball and the heel to provide maximum protection against impact while reducing pressure and friction to prevent blisters.
Breathability
These socks will keep your feet cool and dry thanks to their THORLON fabric that includes its Thor-Wick Cool treated yarn that enhances breathability and moisture control. Along with wicking moisture, they also include a ventilation panel for even more air flow. In comparison, they don't dry as fast as some options like Wigwam's Hiking/Outdoor Pro socks.
Fit and Design
These socks have a low profile toe seam and a crew cut, ideal for hiking boots. These socks are light, but thicker than other options on this list. This is a good thing for those who like thicker padding when going on longer hikes, but might not be the best for just a short stroll. These socks are soft and durable, and unisex however there is a women's specific version that has a narrower toe box, extra stretch in the ankle, and a smaller heel pocket.


A favorite for runners because of comfort
Great fit
Breathable
Available in lots of colors
Pricey for one pair of socks
Might be too thick for some
Balega socks are very popular among runners for being lightweight, breathable and comfortable, and the Hidden Comfort sock has all these features that make it great for walkers too. This includes a more structured fit with a reinforced heel and toe. It have protective cushioning that comes in handy when you're wearing them for a long time. There is plenty of ventilation and they come in various color options.
Read more
Comfort
The Balega Hidden Comfort sock is extremely popular when it comes to runners, making it also a great option for walkers. And with its impressive comfort score, it can also be worn for day hikes. Just keep in mind these aren't the best to wear with hiking boots because of their low cut. Worn with sneakers, these socks feel great. They have a medium volume construction and are very soft, combining lightweight properties with enough padding. The cushion here is in the under sole to provide extra protection when walking through rugged trails. In comparison, this option is slightly thicker (and more comfortable) than the Hidden Contour option.
Breathability
These socks have mesh on the front of the sock and along the sides, allowing for the feet to breathe and not get too hot and sweaty. They perform well in this category, a great option for working up a sweat without feeling like your feet stepped into a puddle.
Fit and Design
Balega made improvements to the design to now include elastane throughout the sock for a more secure and snug fit. As a result, this sock contours well to the foot. There is enough padding for comfort without making the sneaker feel tight. They have a low cut, with a no-show design but the sock doesn't off the ankle thanks to its heel tab. It also has a deep heel pocket with added stitches to enhance the fit.
Criteria Used for Evaluation


Comfort
It is important to think about comfort because if you don't like wearing your socks then they are not going to do you any good at all and you will be wasting your money!
It seems obvious, but if you're not comfortable in your socks you definitely won't be comfortable while walking, hiking, or while doing any combination of the two. You need to find a pair of socks that lets you concentrate on the task at hand and that will provide stability as well as comfort. Cushioning can help ease the strain of longer walks or offer more support for your feet. Higher-quality materials can be softer and hold up longer. They can also have better breathability, which is so important in a good pair of socks that it became criteria all its own.


Breathability
This is an important feature and has to do with air flow and how well the socks pull moisture away from your feet so they stay dry and comfortable even on long runs!
The breathability of a sock is a function that can be affected by a variety of different features, the most of which is the fabric. We looked for socks with high-quality fabric like Merino wool, Coolmax threads, and smart textile blends that would offer the most breathability. Materials like Merino wool and Coolmax will help wick moisture from your foot, causing fewer blisters and bacterial issues that can be caused by an accumulation of sweat. Different blends that use things like LYCRA or nylon can help with durability and stretch.


Fit
Socks need to fit well- too tight and they can affect circulation and too loose and they can end up bunched up in your shoe- so make sure you get the fit that is right for you!
Looking for a good fit means more than just making sure you find something in your size. Sometimes when you're trying to predict how well a sock will fit you simply won't know until you wear it yourself, but there are certain clues and red flags you can look for by using customer reviews. We sorted through hundreds of reviews to check what people thought of the general fit of each selection and whether or not they seemed to run small or large. We also looked for any other common fitting issues, like whether or not the heel or the toe was too loose, or if the socks had a poor grip on the cuff and wouldn't keep a close fit.
The style of the socks may be less important than the functionality, but it's also nice to have a pair that will make you look and feel good when you're sweating it out. We tried to choose socks that had a good variety of colors to choose from, or that had aesthetically appealing designs. We also looked for designs that were intuitive and practical, that would live up to expectations while looking great.


Durability
Durability is one of the most important features running socks have to have in order to be of value and in order to hold up to the wear and tear of frequent use and abuse!
No matter what kind of gear you buy it's important to spend your money on durable products that will last and hiking and walking socks are no exception. When you consider that a lot of these socks may cost up to $20 a pair, it becomes even more important.
When you're hiking it's very easy for dirt and small rocks to get into your shoes and this causes far more abrasion on your hiking socks than the usual everyday type socks ever experience. Because of this companies design their hiking socks to be extra durable. We did our best to only include socks that have been rated as being durable, but even within our list there is a range of durability amongst the products, so check out our ratings regarding durability and we'll see you on the trail.


Value
The final factor to consider is how much you can benefit from the socks you choose and how they can help your runs improve- this is where their value will shine through!
Some of the options on this list and in stores may have an unexpectedly high price tag for a pair of socks. Keep in mind that they are probably built to be high-performance and will carry many benefits with them, hopefully lasting you a long time.
Don't shy away from those with around a $20 price point. In fact, many good quality socks made for hiking will cost around this much. Many include antibacterial properties that can be worn for multiple days for those longer backpacking adventures. That means one less pair to buy and pack. Those that are durable pay for itself compared to having to keep buying cheaper quality socks that have a cheaper price tag, but unravel, get holes or don't provide enough protection to ward off blisters. Consider the fact that this means the consumer is also saving money(and the amount of pain) from having to purchase blister treatment.
Expert Interviews & Opinions
Most Important Criteria
(According to our experts opinion)
Experts Opinion
Editors Opinion
Users Opinion
By Default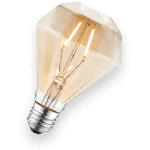 Barely Seen, But Such An Important Part
Your socks are barely seen at times but think of them as essentially part of the foundation that supports your entire body. Foot injuries and discomforts affect everything you do. Do your research and buy what best suits your needs.
The Feet Support Us
A good pair of socks are worth the money any day of the week. Whether your an athlete, an outdoors man, or anyone in between, if you have issues with your feet, you are coming in last place. Investing in good quality socks right from the start is a good way to ensure you take care of your feet and in turn, take care of the rest of your body at the same time.
Other Factors to Consider


Weather Resistance
Some hiking socks are made to be versatile, constructed with fabrics like merino wool that are warm in the winter and cool in the summer. Think about what time of year long walks are expected to know how warm the sock should be for each specific consumer. Since these socks are designed to be breathable, sweaty feet is not a worry here. However, thicker socks are not ideal for long summer walks. With that said, when paired with hiking boots, consumers might find they like the extra padding and support.
Frequently Asked Questions
q:

How do I prevent blisters from forming while hiking?

a:

A great preventive measure is to purchase socks designed for hiking that offer enough padding and protection, as well as being form fitting to prevent rubbing and friction. It is also important to ensure that your socks fit correctly and are not too big and loose. Baggy socks will bunch up in the shoes and can rub against your feet and lead to blisters. Another thing to consider for blister prevention is to invest in socks with good breathability and moisture wicking properties because when your feet stay dry and cool they are lees susceptible to blistering as well!
q:

Should I buy wool hiking socks?

a:

This depends on the specific consumer's preferences. Wool is soft and comfortable, although merino wool is more breathable. Wool socks in general are very popular among runners and hikers in colder climates as it is a special natural fiber that helps keep heat close to your body for protection against the cold while also keeping your feet dry. Moisture wicking properties combined with arm soft fibers are a perfect combination for cold winter weather and is why wool socks are popular. However, in warmer climates and hotter seasons wool socks may not be a good choice and can become too hot for a comfortable run.
q:

How do I choose walking socks?

a:

A good pair of walking and running socks will have the features you want and need to protect your feet and keep you comfortable. This may be additional padding or thicker material for increase support and protection of the heels and toes with greater shock absorption. You maty want to find socks with enforced heel and toe designed for greater durability and a more secure fit. The best pair of socks for you may not be the best pair of socks for someone else so you will need to think about what you want and need from your socks and then find the socks that meet those needs.
q:

How do I clean hiking and walking socks?

a:

Consult the product's care instructions. These socks are generally machine washable, although it's best to leave them to air dry to avoid shrinking. It is advised to hand wash socks, especially wool socks, because this will protect them from getting stretched out in the washing machine or getting shrunk in the dryer. If you do want or need to wash them in the washing machine it is best to do it on a gentle cycle and then tumble them dry on low heat. You can remove them from the dryer before they are fully dried and let them finish air drying to guard against shrinkage if that is a concern. You can also put your socks in a laundry wash bag or tie them in a pillow case and toss them in the wah to protect them so they do not get too stretched out in the wash.
q:

What size hiking sock should I buy?

a:

The sock should fit snug, but not to tight around the arch and ankle. Finding the right size is critical. If your socks are too tight they will cut into your legs and feet and cut off blood flow and circulation which can lead to tired and sore feet and legs. It can also pout you at risk for vein damage and blood clots due to the decrease circulation. But you also do not want socks that are too big and that do not fit. Socks that are always sliding down or bunching up in your shoes are annoying and can lead to blisters and bruises and can also throw off your balance and affect your gait and foot fall. Look at the company's sizing chart to get the best fit based on shoe size.
q:

How thick are hiking socks?

a:

This varies among products. Many on this list are mid-weight with enough padding without being too thick and bulky. You can find socks of all thickness levels and there is no right or wrong way to design these socks. Some people want and need thicker socks to keep their feet warm or to add extra padding for their offer-road runs and hiking. Other people just need basic thin socks to wear to the gym or for their everyday activities and errands. You can find socks of all thickness and style sand each one can meet your needs. You just need to determine if you need thick socks like winter wool socks, or if something more basic like cotton socks are what you want and need.
Subscribe to our newsletters