10 Best Coolmax Socks Reviewed & Compared
last updated
Sep 30, 2019
Coolmax is what makes its users so cool.
Comparable to Nike's Dri-Fit fabric,
Coolmax is a fiber blend designed to wick moisture from the skin, leaving you dry and comfortable.
What makes Coolmax ideal for socks is engineering. The synthetic polyester fibers are slightly oblong rather than round, creating small ridges that run along the side of each one and forming channels when side by side. This design
allows moisture to be drawn away from the skin
.
Many athletic brands use Coolmax fabric to make their socks, and we've searched through them all to bring you the 10 Best Coolmax Socks currently available. Scroll through and find what works for you. Also check out the FAQs and Criteria, which are there to help you make a more informed decision while answering any questions you may have on what makes these the actual best.
In a Hurry? The test winner after 19 hrs of research

Rockay Agile
Why is it better?
Has reflective features
Comes with a lifetime guarantee
Great price
Odor-resistant
Made with recycled materials
Incredibly breathable
Seamless design for added comfort
3
Researched Sources
1600
Reviews Considered
19
Hours Researching
25
Products Evaluated
Materials
Breathability
Comfort
Durability
Value
By Default
Click here to see more
10 Best Coolmax Socks
Has reflective features
Comes with a lifetime guarantee
Great price
Odor-resistant
Made with recycled materials
Incredibly breathable
Seamless design for added comfort
Release date is in November
The ultra-sustainable and environmentally friendly brand, Rockay, has done it again with the Rockay Agile socks. Like the best Coolmax socks, the Rockay Agile socks definitely deliver in all areas. They are breathable, comfortable, durable, and—best of all—when you buy any Rockay socks you will be doing your part to remove plastic from our littered oceans, so you know you are investing in a quality sock that you can wear guilt-free on each and every run!
Read more
Materials
As we mentioned, the Rockay Agile socks help you save our oceans—one piece of plastic at a time—but how? Well, these socks are 100% sourced from recycled materials, more specifically, they are constructed from high-quality regenerated Nylon which is derived from unwanted plastic that has been removed from our oceans. The use of regenerated nylon, recycled elastane, and recycled Polyamide ensure these socks are comfortable, flexible, and breathable—the three most important components runners need to ensure their socks offer.
Breathability
These socks are specifically designed to keep your feet cool and dry—no matter how far you run or how hot it is outside. As you can see from the pictures, these socks feature mesh zones in specially chosen areas to ensure that your feet are well ventilated. These are best for warmer weather or race days where no matter how cold it is, you know your feet will want to sweat as you pack on the miles.
Comfort
By far the most comfortable socks on our list of reviews, the Rockay Agile socks are made for comfort. They feature a seamless toe design, which prevents unwanted rubbing, chafing, and hotspots—so you never have to worry about a blister again. They also provide exceptional arch support that you can count on even on your longest runs—so if you have a need for speed these are a great way to go. Their compression fit will ensure you have a comfortable and secure fit with the added bonus of pain prevention and a recovery time boost.
Durability
True to the Rockay brand, the Agile socks are incredibly durable and built to last. Although they are the lightest selection offered by Rockay, they are still made of high-quality recycled materials that will stand the test of time. First and foremost, they are odor resistant thanks to their Polygiene treatment—so you can wash them less often and extend their life. Their high density knitting also makes them much sturdier and more durable than the socks lower on our list. However, it is important to note, that to get the most out of these socks you need to care for them correctly. Make sure you wash these accordingly and hang them to dry if you want to receive all of the benefits they have to offer for as long as you can.
Value
With their impending release just around the corner, you can already go ahead and pre-order the Rockay Agile socks, so you get them as soon as they hit the market. In terms of price, they cost the same as any quality running sock but have so much more to offer. In fact, when you purchase from Rockay you will also receive a lifetime guarantee—that's how much the brand stands behind their product!
2

. Injinji Run 2.0 Lightweight No Show
Toe sock design reduces toe blisters
Thin, breathable material
55% Coolmax wicks moisture
Arch compression
Anatomical fit
No underfoot cushioning
Too thin for some
The Injiniji 2.0 toe socks offer lightweight, moisture-wicking comfort for runners. The unique design helps to reduce friction and prevent blisters from developing between toes. Anatomical right-left design and compressive fit provide comfortable support and good flexibility during your run. Some runners do find these a bit too thin and feel they lack cushioning in the footbed.
Read more
Materials
55% of the fabric blend is Coolmax polyester with an additional 40% nylon and 5% lycra. The 5% lycra provides an added stretch and compressive support through the arch. The no-show design with the ankle tab fits into most running shoes perfectly and stays in place during your run.
Breathability
These ultra-thin socks are highly breathable and add very little warmth with ventilated upper panels to enhance breathability. With over half of their composition being Coolmax, they wick moisture away very effectively to keep feet cool and dry.
Effectiveness
These socks deliver on all their promises. Users find they wick moisture very effectively and the thin fabric and mesh panels make for a very breathable design. Runners who are new to the toe sock design seem to be instantly converted and stock up on multiple pairs to reduce blisters.
Style
The toe sock design is certainly unconventional. Injijinji offers options in bold colors or soft neutrals to more or less attention to the odd-looking separated toe design.
Value
These socks typically range between 10 and 15 dollars per pair. This price range is pretty standard for good running socks and many people choose to invest in a value pack.
3

. New Balance Technical Elite Quarter
Comfortable cushioning
70% Coolmax
Effective moisture wicking
Anatomical design
Arch support
Durable
Thicker material may be a bit warm
The Technical Elite Quarter sock from New Balance has 70% Coolmax fibers to effectively wick moisture while maintaining a plush and well-cushioned comfort. The anatomical right-left design and deep heel pocket cradles the foot and provides secure support. These socks are more comfortable than the ultra thin liners but may also be a little warmer on feet that are prone to overheating.
Read more
Materials
With 70% Coolmax Polyester, 17% Polyester, 11% Nylon and 2% Lycra Spandex these socks do their job in wicking moisture away from skin. A deep Y seam in the heel cradles the foot while the anatomical right-left design and arch support provides contoured comfort. The quarter cut rises well above the ankle and is visible in most running shoes.
Breathability
These socks do wick moisture very well but some users still find the material a bit too thick and warm for feet prone to overheating.
Effectiveness
These socks offer immediate comfort, ample padding and effective moisture wicking for most users. The anatomical design and deep heel pocket makes the foot feel secure and supported without sacrificing anything inflexibility.
Style
Understated white and gray options do not draw much attention to your feet. The quarter ankle cut is visible over most gym shoes and features a light New Balance logo.
Value
These socks vary in price but can typically be found for around 15 dollars. Users find they hold up surprisingly well to frequent machine washing and the reinforced toe and heel enhances their durability.
Durable
Retains shape well through multiple uses
Wick moisture
Reduce blisters
Smooth design
These Coolmax liners from Wigwam are an easy addition to any hiking sock. They are lightweight and add little bulk but effectively wick moisture away from feet to avoid blisters. These socks dry quickly and retain their shape well so they are the perfect companion for a multi-day backpacking trip.
Read more
Materials
These liners are made of a blend of 60% Coolmax® polyester, 35% stretch nylon, and 5% spandex. The design is simplistic with no added cushioning or compression. The smooth construction fits seamlessly under other hiking socks to keep feet dry and blister-free.
Breathability
These sock liners are a bit thinner than your standard athletic socks. They do not retain much heat and they wick moisture away effectively.
Effectiveness
These solid liners perform reliably under hiking socks. They wick sweat away from feet without adding any bulk to your footwear. Users find they do get fewer blisters when using these liners. They are slightly thicker than your standard liner and can be worn comfortably on their own for casual wear. The higher percentage of spandex in these socks help them retain their shape so they can be worn multiple times on one backpacking trip.
Style
These hiking liners are intended to be worn under other socks and have no design elements of their own. The plain white sock is classic but may pick up stains from dirt and sweat.
Value
These socks may range in price but are typically around 10 dollars. They are very durable and users find they resist tears and hold their shape for years. Unfortunately, Wigwam recommends air drying these socks which is not ideal for some.
Good Daily wear
Breathe well
Moisture-wicking
Dry Quickly
Impact cushioning
Not as durable as some liners
PowerSox Coolmax Socks are a crewcut design that offers reinforcement and softness. These are cool, flexible and have added support in the arches. They are a good all over, day to day wear with Coolmax technology running through every fiber.
Read more
Materials
Outside of the Coolmax polyester, you have 38% Cotton, 16% Polyester, and 2% Spandex. With a blend like that, you get the wicking and cooling of the Coolmax, the softness of the cotton, and the stretchiness of just the right amount of spandex. PowerSox socks are also lined with the strike zone cushioning and toe reinforcements.
Breathability
This is one of the reasons PowerSox made it on the 10 best Coolmax Socks line-up. With that Coolmax polyester blend added to more polyester, you get a super breathable sock with the softness of cotton. There isn't enough spandex to hold any heat in, it's just there to keep it fluid.
Comfort
With that strike zone cushioning we mentioned, you get padding and breathability, which proves to be a great combination for comfort. These Coolmax socks can be used for a good run or a daily work sock -- that adds versatility into the design as well. They offer just enough support to help with activity but aren't the sportiest in design, which makes them a bit more affordable and less flashy.
Durability
With their reinforced toe and the flexibility of the spandex, you get a solid design that doesn't break down. Not even sweat build-up is an issue because it's Coolmax. The wicking is always back up to the longevity of a design. Without all that extra moisture, your fibers stay strong and hold on longer than damp socks that collect microbes and bacteria.
Value
These come in a pack and for what they are offering, are pretty darn cheap. You get support, reinforced seams, and all the Coolmax you need to keep you dry and comfortable at a fraction of the cost of some on the list. These are a great addition to your Coolmax daily wear.
6

. Injinji Run Lightweight No Show Xtra
Toe sock design reduces toe blisters
Good stretch
Arch compression
Lightweight
Available in fun patterns
Moisture-wicking
Toe glove fit is not for everyone
The toe sock design may look a bit odd but the toe separation and moisture wicking properties drastically reduce friction and hot spots between the toes. Many runners swear by these fun-looking socks for long runs. The female-specific fit provides nice arch compression for most but some women find it a bit too narrow and constricting.
Read more
Materials
With a fabric blend consisting of 63% Nylon, 32% Coolmax, and 5% Lycra these socks wick moisture well and have a nice stretch. Injinji designed these socks with a two-way stretch that is designed to conform comfortably to a woman's foot. The narrower silhouette and two-way stretch provide some compression and support around the arch to allow for natural movement. The 5-toe design also keeps toes from rubbing, eliminating hot spots.
Breathability
These lightweight socks do not add warmth to your running shoe. The combination of nylon and Coolmax fibers is very breathable however and keeps feet dry and cool.
Effectiveness
These toe socks seem to be the perfect solution for runners who are plagued by blisters between their toes. The moisture-wicking properties and toe separation keeps feet dry and reduces friction and hotspots. Some women do find the narrow design to be a bit too constricting and prefer the fit of the men's design.
Style
These unique looking toe socks from Injinjii are designed with fun and vibrant colors and patterns to celebrate the weird style.
Value
These socks range widely in price based on style. Beginning at around 12 dollars a pair, they are not cheap but the unique toe sock design and fun patterns may make these your favorite socks.
7

. Darn Tough Vertex No Show Tab


Effective moisture wicking
Good fit
No bunching or blisters
No show design
Ankle tab keeps socks in place
Durable
Ultra lightweight
These ultralight running socks from Darn Tough offer effective moisture-wicking properties and a comfortable, streamlined fit. The Vertex No Show keeps feet cool and dry while hiking or running and the ankle tab prevents socks from slipping. On the downside, these socks are a bit pricey and do not offer much in the way of cushioning.
Read more
Materials
These socks are fabricated from 42% Coolmax® Polyester, 52% Nylon, and 6% Lycra® Spandex. Darn tough uses True Seamless technology to fuse seams so they are undetectable and feel smooth throughout. The performance fit stretches over the foot leaving no excess fabric for slipping or bunching. The no-show silhouette and ankle tab keep socks in place in any running shoe.
Breathability
These ultra-lightweight socks weigh in at just 13 grams and are designed for warm weather running. The moisture-wicking technology and mesh paneling keep feet cool when the temperature is high.
Effectiveness
Runners and hikers love these socks and find they are comfortable and wick away moisture effectively. Diverging from the typical one-size-fits-all design these socks are available in a few different sizes allowing for a more streamlined and customized fit.
Style
These no show running socks are available in white or 3 bold colors.
Value
Every runner knows that having a good-fitting pair of moisture-wicking socks is essential for long runs. At just over 15 dollars a pair, these lightweight, high-performance socks could be just that. Despite the ultra lightweight, these socks are highly durable and will resist holes and tears.



Available in multiple colors and value packs
Good cushioning
Wicks away moisture
Ankle tab keeps socks in place
Comfortable fit
Some arch support
Expensive
Could be more supportive
This is a great moisture-wicking running sock for those seeking a bit more cushioning and a bit less compression. Added padding around some high-friction areas helps reduce the chance of blisters. There is a slight hugging compression around the arch and heel but it does not provide a significant squeeze. Most runners find these to be a good comfortable option but they do not replace high-performance running socks.
Read more
Materials
These socks are constructed with a blend of 33% Coolmax, 27% cotton, 30% nylon, 8% polyester, and 2% lycra. They have a low cut with a cushioned cuff with a heel tab for a comfortable fit that will not slip off with any running shoe. Added padding on friction-prone areas such as the metatarsal, Achilles and heel provide added blister protection, durability, and comfort.
Breathability
Thirty-48's CatalystAF design enhances airflow within the fabric to make these socks feel more breathable. Coolmax fabric wicks moisture away to keep feet feeling cool and dry.
Effectiveness
These socks are great when it comes to padding and breathability. They keep feet feeling fresh and provide additional protection for high-impact areas. There is some support from the elastic panels but some runners wish that the compression was a bit more significant.
Style
These no-show running socks are available in neutral gray and white with bright accent colors.
Value
Price on these socks ranges but is around 15 dollars a pair. While this is pretty standard for specialized running socks, some runners do wish there was just a bit more support.
9

. Darn Tough Full Cushion Boot


69% Coolmax fibers
Highly Durable
Cushioning throughout
Moisture wicking
Comfortable fit
No bunching or blisters
Good warmth
Expensive
May be too warm for hot weather hiking
Heavier weight
These Darn Tough socks offer comfortable cushioning and durable design without sacrificing their moisture-wicking properties. These thick socks keep feet dry, warm and blister-free. Some users prefer to wear them with liners but most find that the high percentage of Coolmax fibers wicks moisture well enough to be worn on their own.
Read more
Materials
With 69% Coolmax® Polyester as well as 28% Nylon and 3% Lycra® Spandex, these socks offer superior moisture-wicking performance. The full cushioned design places high density cushioning throughout the entire sock for comfort throughout. This hiking sock hits at the mid-calf and works well with most hiking boots.
Breathability
The cushioning throughout provides solid warmth for these boot socks. They are not quite as warm as wool but the moisture-wicking properties of the Coolmax fibers keep feet dry and comfortable.
Effectiveness
These thick and durable socks are great for hiking and workwear. The Coolmax fibers negate the need for liners although some users still prefer to add that extra layer. Users report socks to stay in place well during hikes and do not seem to slip, bunch or cause blisters.
Style
These mid-calf boot socks are available in a few brightly colored options that will peak out over the tops of boots.
Value
These socks range in price but are typically between 18 and 24 dollars. The price is a bit steep for one pair of socks but users find they are highly durable and are reassured by the lifetime warranty provided by Darn Tough.
10

. Bridgedale Ultralight Coolmax Liner Socks
One-year guarantee
Thin, lightweight and breathable
Can be worn under other socks or by themselves
Simple but attractive design
High-quality and high-performance fabrics
Great moisture wicking
Over the calf fit may not be great for warmer weather
The Bridgedale Coolmax Liner Socks are made with a well-balanced blend of high-quality fibers making them a versatile choice for athletes of all kinds. Whether you're looking for a warm-weather option or something to pad out your favorite hiking socks, these liner socks have got you covered.
Read more
Materials
The Coolmax make-up of these liner socks sits at just a little over half with a touch of LYCRA at 57% and 4% respectively. Nylon makes up 20% of the construction, and Endurofil fills out the remaining 19%. The Endurofil is an impressive, high-quality thermal yarn combination of Morino wool and Enduro-wool which is ultra durable and will stand up to wear and tear as well as frequent washing.
Breathability
By themselves, these socks wouldn't provide much insulation. They are ultra-thin and breathable, however, which makes them ideal for wearing under a hiking sock or for wearing on their own in warmer weather. They are definitely a multi-use liner.
Effectiveness
These sock liners will hold up when used as is with reinforced heels and toes and soft, super light construction. Even in the wettest conditions, you can be sure that these will wick moisture and keep your feet from blistering.
Style
The over the calf fit works for most boots and is comfortable without being bulky. The grey heathered color is accented well by black bridging on the ankles and across the toes, which is a little more exciting than solid black or white but simple enough for most occasions.
Value
With so much versatility and a one-year guarantee, the price tag on these sock liners is totally justified. You'll be getting plenty of great use out of these.
Criteria Used for Evaluation
Expert Interviews & Opinions
Most Important Criteria
(According to our experts opinion)
Experts Opinion
Editors Opinion
Users Opinion
By Default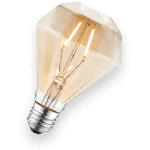 Is the cost worth it?
If you have sweaty feet or run or workout in hot environments, then the answer is yes, Coolmax socks are absolutely worth it. Using Coolmax socks will make a world of a difference and ensure you don't get any blisters due to chafing--try them out and you will see!
Take care of your socks!
While Coolmax socks are really easy to wash and are really durable, you will want to make sure you wash them correctly and air dry them if you can. These socks are more expensive when compared to the average socks you can buy at any store, so make sure to take care of them, so you can get the most out of your purchase.
Other Factors to Consider


Use
A good pair of socks can be functional in a variety of situations depending on how you use them. However, ignoring the intended purpose of your socks can lead to sore feet. For example, wearing thin hiking liners rather than padded hiking socks may be a bit harder on the bottoms of your feet. On the other hand, wearing thick boot socks for hot weather hiking will lead to overheating of your feet. Consider the activities and weather that you typically need high-performance socks for before deciding which will be best suited for your needs.
Type of Footwear
Moisture-wicking socks can do a lot to keep feet dry and reduce blisters. However, even the best socks in the world cannot prevent damage due to ill-fitting shoes. If you are experiencing persistent blisters, your shoes may be the culprit. REI experts recommend trying on hiking boots and running shoes at the end of the day when feet are most swollen to ensure an accurate and comfortable fit.
Frequently Asked Questions
q:

Why should I buy Coolmax liners for hiking?

a:

Coolmax liners or socks dry rapidly. They keep your feet cool and help prevent sweat build-up, which can cause blistering and smells. The best Coolmax sock and liners are ideal for those that are going to go the distance with their hiking.

A lot of liners offer support and other features as well. These are also great for those that need to take up space or add warmth to hiking boots. They temper the feet while they wick, pushing the heat down and the moisture out.
q:

Do I need a pair of socks for every kind of activity?

a:

Whether you do or not, is a preference. However, activewear is made to work with whatever it is designed to work with. If you are highly active and find yourself doing a variety of sports and outdoor adventuring, it may be worth it.

There are some very versatile styles of Coolmax socks. Versatility is the spice of life as it saves you money and shows that a brand has put some thought into what their activewear should be. Furthermore, finding the best sock for your foot can make a world of difference when wearing a good hiking boot or trail runner.
q:

Do I really need to buy liners?

a:

You certainly don't need to, but depending on what you'll be using them for and your personal preferences you may want and come to highly value a good sock liner.

Sock liners are most commonly worn while hiking to prevent blisters. Some long-distance runners like to use them as well for the same reason. But if you're only going for short hikes and/or runs, you may decide you don't need them, it's up to you.
q:

Are Coolmax socks comfortable?

a:

Yes! While synthetic materials may never reach the soft and pliable comfort of cotton, athletic apparel companies have made leaps and bounds in how comfortable they're able to make socks out of new materials. Between using them ourselves and reading through countless reviews we're confident you'll find a pair of socks on our list that will be comfortable to wear while keeping your feet dry.
Subscribe to our newsletters