10 Best Strassburg Socks Tested
last updated
Nov 28, 2018
Choosing the best performing socks for your level of plantar fasciitis is extremely important to break the constant cycle. Many people will choose a pair which they can wear for 24 hours a day or they choose a combination of socks which work to maintain a positive cycle of
support
: specific supportive socks for day use and the right socks for the night. In this way, they maintain constant therapy and can enjoy the benefits.
16
Researched Sources
1686
Reviews Considered
20
Hours Researching
22
Products Evaluated
Durability
Use
Color
Comfort
By Default
In Depth Review Top 10
The Strassburg Sock
Strictly Stability
Powerstep Ultrastretch
Pro-Tec Athletics
Plantar FXT
Plantar Fasciitis Sock by Vive
The PF Sock for Plantar Fasciitis
Plantar Fasciitis Sock with Arch Support
Thirty48 Plantar Fasciitis Compression Socks
Dowellife Plantar Fasciitis Socks
Table of contents
Criteria Used for Evaluation
Other Factors to Consider
Frequently Asked Questions
Sources
Top 10 Strassburg Socks


Original effective design
Soft enough to allow some foot movement
Calf compression to promote blood flow
Sock portion is very tight
higher price
This is the original Strassburg sock, invented by Dr. David Strassburg to keep the foot in a stretched position at night. The design worked from the beginning, so it is no surprise that the authentic Strassburg sock is number one on the list. The time-tested design has solved countless cases of plantar fasciitis, by combining calf compression with a good foot tension, so that the plantar fascia heels while stretched out, not while relaxed.
Read more
Comfort
While the fit around the calf is certainly tight, that is part of what helps heal the plantar fascia, since the calf compression promotes good blood flow, getting plenty of oxygen to the tendon to repair the damage. As for the toe comfort, just make sure you don't tighten it too much and you should be fine. The point is to get the toes to a natural position, not yank them up so tight they are pointing at your chin.
Effectiveness
Depending on the severity of the plantar fasciitis, it could take a week to a year of use before it is fully healed. The good news is that even folks with the most persistent cases have noticed a real improvement in as little as one use. No, it's not going to make the problem go away overnight, but it will get you back on your feet, quickly and drastically reducing the pain in your heels and arches. This sock is absolutely effective for healing plantar fasciitis when used consistently.
Cost / Value
While this has a higher price point, the quality is there. Keep this sock around and throw it on for a night here or there if you start to feel the pain coming back on. It will last, and you will be glad to have this tool in your arsenal to keep plantar fasciitis at bay. The quality is top notch.


High quality
Strap fastens securely with strong velcro, dual purpose
Full foot/Achilles stretch
Not as clear where the strap is supposed to rest on the bottom of the foot
One of the newer Strassburg socks on the market, the Stability Ace has been met with positive feedback from the get-go. The unique design wraps the bottom of the foot like a hammock, allowing the stretch to be fitted based on the symptoms. A versatile sock, the Stability Ace can be used for relief from achilles tendonitis as well as plantar fasciitis.
Read more
Comfort
With the design of the strap that wraps the bottom of the foot, it means the sock does not feel like it is simply pulling on the toes. The velcro secures easily and stays tight, without having to yank it to the point that is restricts blood flow. The two straps at the top give the sock a more even feel, so it does not pull down or loosen.
Effectiveness
This sock can help start relieving plantar fasciitis pain after just one use. Of course, it will take regular wear to ensure the injury is completely healed, but some results have been noted even within a week of use, depending on the severity of the case. The bottom strap gives a good solid stretch over the entire foot, instead of just at the toes.
Cost / Value
Because of the dual use of this sock, it has tremendous value as something that any runner should keep around in case the plantar fascia or Achilles tendon starts to act up. Unfortunately, it looks like they might have some trouble keeping it in stock, but this could change as the product is out for longer.
3

. Powerstep Ultrastretch


Comfortable & stretchy
Less bulky than others
Very soft
Lightweight
Fabric sole
Technical fabrics make the Powerstep Ultrastretch a breathable, moisture-wicking sock that doesn't get too hot or sweaty at night. It is lightweight, and flexible enough so that you still get a good night sleep. The lower price point means it is a great option for those who have plantar fasciitis in both feet, and therefore need to buy two socks.
Read more
Comfort
A soft material that is airy and breathable means the sock doesn't rub or hold in too much heat or sweat. This is easy to wear all night without fidgeting, or kicking it off in a fit of discomfort at 3 A.M. Just keep in mind you still have a strange sock on your leg keeping your foot stretched; it's not going to feel amazing, but getting rid of plantar fasciitis will!
Effectiveness
This is a comfortable and easy sock to wear, and wearing it consistently is what is required to heal the plantar fascia. There is noticeable relief with the Powerstep Ultrastretch, sometimes in just a couple nights. It does the trick.
Cost/Value
This is one of the lower cost Strassburg socks, so it is easy to try it out and see if it is effective without breaking the bank. But sometimes lower costs do come with drawbacks… don't expect this sock to last a lifetime. If you plan on having a sock you can pass on to your grandchildren, you might want to consider another option.


Breathable
Lightweight
Dual purpose
Tight fit may be uncomfortable
A mixture between a Strassburg sock and night splint, the pro-tec offers compression in the calf which improves blood flow to get fresh oxygen into the foot to heal the plantar fascia. It is a versatile splint that stretches the entire footbed, not just the toes, and can also help with Achilles problems.
Read more
Comfort
Not too rigid, but serious enough to keep the plantar fascia well stretched, the Pro-Tec is a great breathable option for anyone who wants the rigid structure of a splint, but the breathability and comfort of a sock. Be aware that the upper is a compression sock, which means getting used to the tight fit!
Effectiveness
Doubly effective because of the compression as well as the stretch, the pro-tech works even faster than options that only deliver the stretch, because it aids in blood flow that repairs muscles and tendons. But the effectiveness still depends on wearing it; if the compression is too much, you might find yourself discarding this in the middle of the night.
Cost/Value
You might pay a bit more for this athletic option, but the combination of calf compression and plantar fascia stretch is where the true value lies. Combine that with the breathability, and firm structure of the Pro-Tec, and you have a powerful tool that can be used whenever issues pop up in the arch, heel, or Achilles.


Less bulky than many other options; only comes up to ankle
Stays in place and won't slide down
Firm footbed
Toes can go numb if adjusted too tight
Not a great fit for especially thin legs
This splint sits low on the ankle without restricting the shins and calves, while still giving the rigid support needed under the foot, and a more sock-like upper. It is a good middle ground between a bulky splint, and cloth sock option for nighttime plantar fasciitis relief.
Read more
Comfort
The less bulky design contributes to a form fit which makes this splint easy to wear all night. But like anything you have to wear to bed, some adjustment time is required, and many customers found the best comfort by making slight alterations, like adding a soft insert to cushion the firmer rubber bottom. The people who liked this best were fond of the fact that there was nothing touching their shins and compressing their calves all the way up to the knees.
Effectiveness
If you can get past the initial annoyance of having to wear something at night, this type of splint should significantly reduce plantar fascia pain within a month. Just make sure you don't pull the strap too tight, or your toes might fall asleep!
Cost/Value
This splint is a middle ground cost, for a unique design. You won't find any other options that sit quite this low on the ankle--most go right up to the knee. The value is in the fact that it is a different option from all the other strassburg socks and splints.
6

. Plantar Fasciitis Sock by Vive


Effectively reduces foot pain
Easy to wash
You can easily release the straps if you want to wake up fast
Very easy to understand the manual
60-day guarantee
It's not advisable to walk in it
Vive is well-known company who offers devices both for medical use but also for daily use to make happier people with sport injuries and medical issues. This sock can deal both with plantar fasciitis or achilles tendonitis pain. It gives a lot of support while keeping foot in neutral position.
Read more
Comfort
You can easily adjust the tightness of your foot tension strap. As most people use it during night, it is very comfortable. Made from lightweight material which is made of spandex and nylon. It shouldn't irritate your skin as it's latex-free product and there's also Velcro for better wearing. There are also extra strength fasteners will make your foot stay in place during the night.
Effectiveness
With this sock , your morning will be more beautiful than ever. Many users said that the effects had been seen after first night of usage. Of course, it depends how your plantar fasciitis severe is but you won't wait long for the results.
Cost/value
The price is very competitive comparing to the other models on our list. To be clear, it doesn't mean that this product is worse.
7

. The PF Sock for Plantar Fasciitis


Praised for design
Really helps to heal the heel
High quality
Some buyers complained about the product stretching the toes back too much
The PF sock is a night splint but it's more like a sock so it's not a traditional night splint. It keeps an ankle in its neutral position. This may help you with healing your Plantar Fasciitis as on company's website, there are also videos which show how to stretch. This sock and stretching will give you effects.
Read more
Comfort
Many buyers said it was very comfortable to sleep in it. There is an adjustable Velcro strap to make it easier to wear it and it's a better sleep during the night. Made with lightweight, breathable material will make you forget you're wearing this sock. There are two sizes available.
Effectiveness
This product provides a lot of stretch on the plantar fascia. This is why you feel pain relief in the morning. This device may also work for people suffering from Achilles tendon pain. The company specializes in the treatment of Plantar Fasciitis. This sock will let you forget about the pain.
Cost/value
When it comes to the price that we need to pay for this product, it's relatively low. They are available in stock all the time. If you have a problem with two feet, it's better to buy these two as they're cheaper but not worse.
8

. Plantar Fasciitis Sock with Arch Support


Very strong support
Built in Achilles support
Support for heel and arch
Moisture wicking materials
Soft and comfortable
Breathable
Elastic stretchy material
100% money back guarantee
Runs big
Some have said they had issues with it sliding up and down
This hybrid sock and ankle brace is unique to the list, as it offers tons of support with the most versatility. It specifically provides achilles heel & arch support, easing pain relief for Plantar Fasciitis, arthritis, sprains, swelling, tendonitis and muscle fatigue. Great for use during running and other activites or at night.
Have a read through our review and decide if this sock is for you.
Read more
Comfort
The design is best if you're looking for built-in arch and Achilles support, and if you want something you can wear all day. The strong, crisscross reinforcement velcro straps provide minor adjustability and stability.
Made of quality breathable, high-elastic material which has good moisture wicking properties. Helps to increase blood circulation and provides support and warmth, reducing injury recovery time.
These socks are thin, very supportive and really comfortable. Can wear in shoes during your daily activity or at night.
Effectiveness
The crisscross straps restrict plantar flexion and guide proper motion for the Achilles tendon and joints. Many of our reviewers commented on having tried other types of designs without success. Overall it seems like a simple design but very effective and wearable.
Cost
The price is very affordable, but for one sock only.
9

. Thirty48 Plantar Fasciitis Compression Socks


20-30 mmHg of graduated pressure compression
Effective protection for the ankle
Good foot arch support
Increased circulation of blood
Aids recovery after exercise
Durable, comfortable combination of fabrics with stretch factor
Good moisture wicking capability
This sock shapes itself to the contour of the foot, has top performing wick-ability, built from a combination of durable and comfortable fabrics which work together to create a high performing sock. The benefits offered by the sock are exactly what we want to see, you get increased blood circulation, the sock structure works to prevent ankle sprains or twists. These socks offer good pain relief for those with plantar fasciitis or other different foot ailment. The material is lightweight and gives very good at wicking away moisture so, the feet stay comfortable and dry. The sock promotes recovery after exercise and the combination of materials are durable, while also feeling comfortable.
Read more
Comfort
Nice comfortable graduated pressure compression at 20-30 mmHg which means the sock molds to the foot contour giving a secure tight FIT around muscles and nerves while increasing blood flow circulation and bringing down inflammation. You get good protection for the ankle in order to prevent sprains and twists.
The full elasticated design is a feature which means restriction is minimal so the socks can be work at work, for leisure, and for sports.
Spandex gives stretch factor at 25% and durability with comfort comes from Nylon at 75%, this means thin high-performance material so this sock can be worn under other socks comfortably. You get very good arch and ankle spur support and the moisture wicking capability of this sock is impressive.
Effectiveness
20-30 mmHg of graduated pressure compression ensures effective beneficial results from this high performing sock, effective protection for the ankle and the overall foot while giving good foot arch support.
Cost
The cost reflects quality and value for money from a good performance sock
10

. Dowellife Plantar Fasciitis Socks


T-Brace-Foot-Map-Ribbing
Blood circulation is enhanced
Polymide at 75% and stretch Spandex at 25%
Fabric is anti-odor
Graduated compression from the ball of foot up to the ankle
Can wear all day and night
This sock ( compression foot sleeve) is designed to have T-Brace-Foot_ Map-Ribbing sock tech for excellent arch support along the same lines as top performing orthotic products. Your energy level regarding foot performance will feel stimulated and you will feel more positive. The graduated compression performance for this sock is good and targets giving support, bringing down inflammation through increasing the flow of oxygenated blood.
As a runner whom will put a lot of constant strain on the foot the graduated compression in this sock will perform to support and ease pain through applying compression at an extra level along the fascia ligament and thus relieves pain while also promoting quicker muscle recovery.
Read more
Comfort
You get bags of comfort from two blended high-performance materials which are Polymide at 75% and stretch Spandex at 25% and an added bonus is that the fabric is anti-odor and prevents the growth of fungi and bacteria.
Comfortable lightweight material giving varying levels of strategic compression starting from the bottom/balls of your foot all the way up to the ankle.
Blood circulation is enhanced which in turn cools down the uncomfortable sensation of inflammation and allows your foot to be more pain-free and comfortable.
Effectiveness
The effective T Brace tech gives 20-30 mmHg of focused therapeutic pressure on the foot arch and the gradient pressure increases effective circulation for the blood and this means recovery periods are faster.
T-Brace-Foot-Map-Ribbing means you get a total graduated compression performance working strategically from your ankle down to the ball of your foot.
Cost
This sock is offered at a price which makes it a worthwhile investment.
Criteria Used for Evaluation

Durability
Durability is something we look at for most of our products because it is so important. Buying something that won't last is just like throwing your money away, it's pointless. When looking for the best Srassburg socks we made sure we found ones that were built to last through wear and tear.

Use
The first signs of improvement need to appear in a week. If you also suffer from Achilles tendinitis, you can kill two birds with one stone as some of the products are supposed to heal both issues. In the morning, you should feel pain relief and your foot shouldn't be swollen. Also, search for high-quality materials who are most durable and easy to wash.

Color
Black and white are the most common colors that these socks come in but there are a few on our list that come in more of a variety of colors. If you know you are going to need these for awhile you might get sick of wearing the same color every day. Or you might want to get more than one when you get one that works for your needs, you might want to get two that way you have one while you wash the other one.

Comfort
The rule is simple- comfortable sock is a good sock. The Strassburg sock must keep your toes in proper position but they can't be tightened too much. There must be a constant demand for oxygen. If the sock is worn correctly, you should be able to sleep the whole night without interruptions. If you are wearing the sock properly it may help you to strengthen the arch of the foot. And after taking off the sock you should feel relief, not discomfort. The sock must allow you to move in rather a normal way your feet.
Expert Interviews & Opinions
Most Important Criteria
(According to our experts opinion)
Experts Opinion
Editors Opinion
Users Opinion
By Default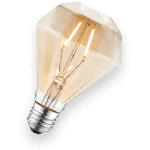 Follow The RICE Protocol
The best way to treat an immediate case of plantar fasciitis is to follow the RICE protocol: Rest, Ice, Compression, and Elevation. Stop using your foot and take all weight off of it. Then, apply an ice pack or another cold item while the foot is wrapped in a compression sleeve or sock. Be sure to keep it elevated as well to ensure the best treatment possible.
Let Your Foot Breathe
Although the Strassburg sock can provide much-needed relief for any individual suffering from plantar fasciitis, it's still a good idea to take it off every so once in a while to clean and refresh your foot. Otherwise, you may suffer from significant foot odor due to the growth of bacteria.
Other Factors to Consider

Style
What style of sock you get varies by personal choice. Norma Strassburg sock isn't very big and doesn't cover too much of your leg. However, when it comes to socks which are a mix between sock and splint, you should know that those that are more like splints are more bulky. If you have a small leg, normal Strassburg sock would be the best solution for you.

Value
We are aware that our readers look for products both high quality but not overpriced. The good Strassburg sock cost usually more than 15 dollars. What's more, it's a price for one sock not a pair of socks. However, it's better to pay few dollars more for quality and relief in pain rather than buy cheap, useless product.
Frequently Asked Questions
q:
Does Plantar Fasciitis affect only runners/ athletes?
a:
No. It affects both young people but also elders. It can happen to you if you're overweight or even if you've gained weight. Wearing shoes that are improper for you may result in Plantar Fasciitis. If you have any other problems with your feet for example flat feet, there's a bigger chance to suffer from this illness.
q:
Are there any other ways to treat Plantar Fasciitis?
a:
Every case is very individual and it depends on the severity of the problem. There are many stretching exercises that you can do. There may be a necessity to take prescribed drugs. The surgery is suitable only in rare cases.
q:
What is the difference between Strassburg sock and a night splint?
a:
As night splints are quite bulky and uncomfortable to wear, the Strassburg sock were invented. With night splints, many users complain about reduced sleep amount. It's more comfortable to sleep in a sock but after night splint, you feel less pain in the morning.
q:
Am I supposed to wear my Strassburg sock only when I'm sleeping?
a:
No, there are other options. If you work in an office or you do something sitting down, you can use this product.
Subscribe to our newsletters