10 Best Strassburg Socks Tested
last updated
Jan 12, 2019
The best Strassburg socks don't just refer to the original version, there are actually several different brands that offer the same design and
support
that the original Strassburg sock offers.
Of course, you will find the original here on our list—but you'll find that the best Strassburg socks will alleviate your plantar fasciitis and help you perform to the best of your ability. While some people may choose to wear them 24 hours a day, you will find that others will wear them in combination with other socks and products to ensure they maintain the right support cycle for them.
So, regardless of what is the right support cycle for you, you will enjoy our top ten list below.
In a Hurry? The test winner after 10 hrs of research
Strassburg
Why is it better?
Original effective design
Soft enough to allow some foot movement
Calf compression to promote blood flow
In a
Hurry? Editors choice:
Test Winner: Strassburg

16
Researched Sources
1686
Reviews Considered
10
Hours Researching
12
Products Evaluated
Durability
Use
Color
Comfort
By Default
In Depth Review Top 10
Strassburg
OS1st FS6+ Performance
Crazy Compression OTC
Strictly Stability
Powerstep Ultrastretch
Pro-Tec Athletics
Plantar FXT
VIVE
PF Sock
U-Picks
Table of contents
Criteria Used for Evaluation
Other Factors to Consider
Frequently Asked Questions
Sources
Top 10 Strassburg Socks


Original effective design
Soft enough to allow some foot movement
Calf compression to promote blood flow
Sock portion is very tight
higher price
This is the original Strassburg sock, invented by Dr. David Strassburg to keep the foot in a stretched position at night. The design worked from the beginning, so it is no surprise that the authentic Strassburg sock is number one on the list. The time-tested design has solved countless cases of plantar fasciitis, by combining calf compression with a good foot tension, so that the plantar fascia heels while stretched out, not while relaxed.
Read more
Comfort
While the fit around the calf is certainly tight, that is part of what helps heal the plantar fascia, since the calf compression promotes good blood flow, getting plenty of oxygen to the tendon to repair the damage. As for the toe comfort, just make sure you don't tighten it too much and you should be fine. The point is to get the toes to a natural position, not yank them up so tight they are pointing at your chin.
Effectiveness
Depending on the severity of the plantar fasciitis, it could take a week to a year of use before it is fully healed. The good news is that even folks with the most persistent cases have noticed a real improvement in as little as one use. No, it's not going to make the problem go away overnight, but it will get you back on your feet, quickly and drastically reducing the pain in your heels and arches. This sock is absolutely effective for healing plantar fasciitis when used consistently.
Cost / Value
While this has a higher price point, the quality is there. Keep this sock around and throw it on for a night here or there if you start to feel the pain coming back on. It will last, and you will be glad to have this tool in your arsenal to keep plantar fasciitis at bay. The quality is top notch.
2

. OS1st FS6+ Performance


Medical grade compression
Odor Resistant
Breathable
Provides great support and stability
Speeds up Recovery
Treats and prevents painful symptoms associated with Plantar Fasciitis
These are some of the best socks for Plantar Fasciitis and other support and stability issues. They are great for all day use as well as for pairing with other socks you may use to treat your plantar fasciitis symptoms.
Read more
Comfort
These socks are made of micro-nylon and spandex so they are stretchy and provide great compression. They are breathable, prevent odor build-up, and are moisture-wicking. They are latex free--so if you have a latex allergy you will definitely one to get one of these. They provide comfortable stability and support that will improve your blood flow and speed up recovery.
Effectiveness
These socks specifically address symptoms related to plantar fasciitis and help prevent them from flaring up again in the future. They speed up recovery and thanks to their medical grade compression and also targets shin splints and other painful symptoms runners and athletes typically deal with.
Cost
At $60 a pair, these are expensive, but they are some of the best ones on our list. They provide medical grade compression and come with a 100% customer satisfaction guarantee--just in case you end up not liking them.


15-20 mmHg true graduated compression
Provides great support and stability
Lots of colors to choose from
Great price
These socks are made in the USA and provide excellent support and stability. Their compression speeds up your recovery and comes in lots of fun colors to choose from.
Read more
Comfort
These socks are designed for both comfort and effectiveness. They provide excellent compression and are really comfortable--although if you aren't used to a lot of compression then they may take some getting used to.
Effectiveness
The socks provide excellent support and stability thanks to the use of 15-20 mmHg true graduated compression. This allows them to improve your recovery time, increase your blood flow, and ensure you get relief from your plantar fasciitis symptoms. They give you excellent support and stability--and ensure you can perform to the best of your ability.
Cost
These come at a standard price and are definitely worth the investment.


High quality
Strap fastens securely with strong velcro, dual purpose
Full foot/Achilles stretch
Not as clear where the strap is supposed to rest on the bottom of the foot
One of the newer Strassburg socks on the market, the Stability Ace has been met with positive feedback from the get-go. The unique design wraps the bottom of the foot like a hammock, allowing the stretch to be fitted based on the symptoms. A versatile sock, the Stability Ace can be used for relief from achilles tendonitis as well as plantar fasciitis.
Read more
Comfort
With the design of the strap that wraps the bottom of the foot, it means the sock does not feel like it is simply pulling on the toes. The velcro secures easily and stays tight, without having to yank it to the point that is restricts blood flow. The two straps at the top give the sock a more even feel, so it does not pull down or loosen.
Effectiveness
This sock can help start relieving plantar fasciitis pain after just one use. Of course, it will take regular wear to ensure the injury is completely healed, but some results have been noted even within a week of use, depending on the severity of the case. The bottom strap gives a good solid stretch over the entire foot, instead of just at the toes.
Cost / Value
Because of the dual use of this sock, it has tremendous value as something that any runner should keep around in case the plantar fascia or Achilles tendon starts to act up. Unfortunately, it looks like they might have some trouble keeping it in stock, but this could change as the product is out for longer.
5

. Powerstep Ultrastretch


Comfortable & stretchy
Less bulky than others
Very soft
Lightweight
Fabric sole
Technical fabrics make the Powerstep Ultrastretch a breathable, moisture-wicking sock that doesn't get too hot or sweaty at night. It is lightweight, and flexible enough so that you still get a good night sleep. The lower price point means it is a great option for those who have plantar fasciitis in both feet, and therefore need to buy two socks.
Read more
Comfort
A soft material that is airy and breathable means the sock doesn't rub or hold in too much heat or sweat. This is easy to wear all night without fidgeting, or kicking it off in a fit of discomfort at 3 A.M. Just keep in mind you still have a strange sock on your leg keeping your foot stretched; it's not going to feel amazing, but getting rid of plantar fasciitis will!
Effectiveness
This is a comfortable and easy sock to wear, and wearing it consistently is what is required to heal the plantar fascia. There is noticeable relief with the Powerstep Ultrastretch, sometimes in just a couple nights. It does the trick.
Cost/Value
This is one of the lower cost Strassburg socks, so it is easy to try it out and see if it is effective without breaking the bank. But sometimes lower costs do come with drawbacks… don't expect this sock to last a lifetime. If you plan on having a sock you can pass on to your grandchildren, you might want to consider another option.


Breathable
Lightweight
Dual purpose
Tight fit may be uncomfortable
A mixture between a Strassburg sock and night splint, the pro-tec offers compression in the calf which improves blood flow to get fresh oxygen into the foot to heal the plantar fascia. It is a versatile splint that stretches the entire footbed, not just the toes, and can also help with Achilles problems.
Read more
Comfort
Not too rigid, but serious enough to keep the plantar fascia well stretched, the Pro-Tec is a great breathable option for anyone who wants the rigid structure of a splint, but the breathability and comfort of a sock. Be aware that the upper is a compression sock, which means getting used to the tight fit!
Effectiveness
Doubly effective because of the compression as well as the stretch, the pro-tech works even faster than options that only deliver the stretch, because it aids in blood flow that repairs muscles and tendons. But the effectiveness still depends on wearing it; if the compression is too much, you might find yourself discarding this in the middle of the night.
Cost/Value
You might pay a bit more for this athletic option, but the combination of calf compression and plantar fascia stretch is where the true value lies. Combine that with the breathability, and firm structure of the Pro-Tec, and you have a powerful tool that can be used whenever issues pop up in the arch, heel, or Achilles.


Less bulky than many other options; only comes up to ankle
Stays in place and won't slide down
Firm footbed
Toes can go numb if adjusted too tight
Not a great fit for especially thin legs
This splint sits low on the ankle without restricting the shins and calves, while still giving the rigid support needed under the foot, and a more sock-like upper. It is a good middle ground between a bulky splint, and cloth sock option for nighttime plantar fasciitis relief.
Read more
Comfort
The less bulky design contributes to a form fit which makes this splint easy to wear all night. But like anything you have to wear to bed, some adjustment time is required, and many customers found the best comfort by making slight alterations, like adding a soft insert to cushion the firmer rubber bottom. The people who liked this best were fond of the fact that there was nothing touching their shins and compressing their calves all the way up to the knees.
Effectiveness
If you can get past the initial annoyance of having to wear something at night, this type of splint should significantly reduce plantar fascia pain within a month. Just make sure you don't pull the strap too tight, or your toes might fall asleep!
Cost/Value
This splint is a middle ground cost, for a unique design. You won't find any other options that sit quite this low on the ankle--most go right up to the knee. The value is in the fact that it is a different option from all the other strassburg socks and splints.


Effectively reduces foot pain
Easy to wash
You can easily release the straps if you want to wake up fast
Very easy to understand the manual
60-day guarantee
It's not advisable to walk in it
Vive is well-known company who offers devices both for medical use but also for daily use to make happier people with sport injuries and medical issues. This sock can deal both with plantar fasciitis or achilles tendonitis pain. It gives a lot of support while keeping foot in neutral position.
Read more
Comfort
You can easily adjust the tightness of your foot tension strap. As most people use it during night, it is very comfortable. Made from lightweight material which is made of spandex and nylon. It shouldn't irritate your skin as it's latex-free product and there's also Velcro for better wearing. There are also extra strength fasteners will make your foot stay in place during the night.
Effectiveness
With this sock , your morning will be more beautiful than ever. Many users said that the effects had been seen after first night of usage. Of course, it depends how your plantar fasciitis severe is but you won't wait long for the results.
Cost/value
The price is very competitive comparing to the other models on our list. To be clear, it doesn't mean that this product is worse.


Praised for design
Really helps to heal the heel
High quality
Some buyers complained about the product stretching the toes back too much
The PF sock is a night splint but it's more like a sock so it's not a traditional night splint. It keeps an ankle in its neutral position. This may help you with healing your Plantar Fasciitis as on company's website, there are also videos which show how to stretch. This sock and stretching will give you effects.
Read more
Comfort
Many buyers said it was very comfortable to sleep in it. There is an adjustable Velcro strap to make it easier to wear it and it's a better sleep during the night. Made with lightweight, breathable material will make you forget you're wearing this sock. There are two sizes available.
Effectiveness
This product provides a lot of stretch on the plantar fascia. This is why you feel pain relief in the morning. This device may also work for people suffering from Achilles tendon pain. The company specializes in the treatment of Plantar Fasciitis. This sock will let you forget about the pain.
Cost/value
When it comes to the price that we need to pay for this product, it's relatively low. They are available in stock all the time. If you have a problem with two feet, it's better to buy these two as they're cheaper but not worse.


Very strong support
Built in Achilles support
Support for heel and arch
Moisture wicking materials
Soft and comfortable
Breathable
Elastic stretchy material
100% money back guarantee
Runs big
Some have said they had issues with it sliding up and down
This hybrid sock and ankle brace is unique to the list, as it offers tons of support with the most versatility. It specifically provides achilles heel & arch support, easing pain relief for Plantar Fasciitis, arthritis, sprains, swelling, tendonitis and muscle fatigue. Great for use during running and other activites or at night.
Have a read through our review and decide if this sock is for you.
Read more
Comfort
The design is best if you're looking for built-in arch and Achilles support, and if you want something you can wear all day. The strong, crisscross reinforcement velcro straps provide minor adjustability and stability.
Made of quality breathable, high-elastic material which has good moisture wicking properties. Helps to increase blood circulation and provides support and warmth, reducing injury recovery time.
These socks are thin, very supportive and really comfortable. Can wear in shoes during your daily activity or at night.
Effectiveness
The crisscross straps restrict plantar flexion and guide proper motion for the Achilles tendon and joints. Many of our reviewers commented on having tried other types of designs without success. Overall it seems like a simple design but very effective and wearable.
Cost
The price is very affordable, but for one sock only.
Criteria Used for Evaluation

Durability
Durability is something we look at for most of our products because it is so important. Buying something that won't last is just like throwing your money away, it's pointless. When looking for the best Strassburg socks we made sure we found ones that were built to last through wear and tear.
We did this by looking at the materials they are made of--yes, this has a lot to do with how durable the socks will be. We also took a look at countless reviews and conducted a lot of research to make sure we were fully aware of just how durable the socks by hearing from people who actually tried the socks out for an extended period of time.
Of course, the overall durability of the socks depends on how you treat them and how much you use them--so make sure to take care of them, so you can get the most out of our socks. Make sure to wash them appropriately--and definitely read their care instructions carefully before trying to throw them in your washing machine.

Use
These socks are designed to relieve pain associated with Plantar Fasciitis and other ailments runners and non-athletes may suffer from. While these socks won't fix everything overnight, you should start seeing an improvement in your symptoms within a week. They will also reduce swelling and speed up your recovery period--so you can get back to doing what you want to do.
At the end of the day, we all want to get the most out of the products we purchase so it's important to know they are designed to treat the symptoms we need them to treat. These socks are all designed to treat the same symptoms but some are better than others--so make sure you do your research and pick the right one for you

Color
While most of these socks are available in mostly black and white, you will find that there are others that come in lots of color options to choose from. More color options don't necessarily they are more expensive either, however, we don't recommend you prioritize color options if you have serious plantar fasciitis issues. It's important you address these issues first and foremost because a great looking sock isn't going to make all of your symptoms go away.
However, if you find the right sock for you that comes in tons of color options to choose from then you may want to take the time to find your favorite. If you are going to wearing them 24/7 or most of the time we know you will want to switch them out and look great, so, by all means, take a look at the selections on our list that offer several colors and designs to pick from.

Comfort
When it comes to anything we wear, comfort is always a top priority. After all, a comfortable sock is a good sock--and what could be better than a comfortable sock that will relieve our symptoms and speed up our overall recovery. The Strassburg sock will keep your toes in the right position and provide you with excellent stability and support to ensure your symptoms are relieved and you can get back to your daily business. The right sock will be comfortable enough to wear all the time, even in your sleep. It will increase your blood flow and even help increase your arch support over time--all while remaining comfortable for all-day wear.
It is important to note that if you aren't used to compression socks or clothing you may find them uncomfortable at first. You may want to consider easing into longer use so you don't get discouraged--however, while they may be uncomfortable at first, they won't cause any pain.
Expert Interviews & Opinions
Most Important Criteria
(According to our experts opinion)
Experts Opinion
Editors Opinion
Users Opinion
By Default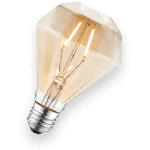 Follow The RICE Protocol
The best way to treat an immediate case of plantar fasciitis is to follow the RICE protocol: Rest, Ice, Compression, and Elevation. Stop using your foot and take all weight off of it. Then, apply an ice pack or another cold item while the foot is wrapped in a compression sleeve or sock. Be sure to keep it elevated as well to ensure the best treatment possible.
Let Your Foot Breathe
Although the Strassburg sock can provide much-needed relief for any individual suffering from plantar fasciitis, it's still a good idea to take it off every so once in a while to clean and refresh your foot. Otherwise, you may suffer from significant foot odor due to the growth of bacteria.
Other Factors to Consider

Style
While style shouldn't be your first priority, we know this can be important to many of you--especially if it's something you may have to wear all the time or a lot of the time. As far as style, most Strassburg socks offer a compressed fit, so they will be tight and won't hang everywhere. You can choose between high socks and ankle versions--although your choice should be based on need and not just style. Some of you may need more coverage for your symptoms, while others require far less--so that will determine which height you need.
Some brands may also offer more color and pattern options than others, although most mainly offer black and white selections to pick from. Overall, these aren't designed to be stylish--they are designed to be effective.

Value
Value doesn't refer to just price, but to what you get from the product and how it compares to the price it is sold for. Just because something is more expensive does not mean it is more effective or that it will fix your problems better than another more affordable options
When looking at the value we took everything into consideration and weighted it out to see how valuable the socks were. However, you will need to do this as well. We took a general look at everything but only you can consider your own specific needs. The best Strassburg socks for me may not be the best ones for you, and that's okay. Symptoms are different across the population and different people have different support needs. So, don't make your decision based on what's at the very top of our list, but rather make it based on which pair of socks will be the right one for you--if that's the last one on our list that is absolutely okay because they are your number one.
Frequently Asked Questions
q:
Does Plantar Fasciitis affect only runners/ athletes?
a:
No, Plantar Fasciitis affects everyone--young and old as well as those who are overweight in tip-top shape. Certain movements and exercises may affect you more than other things. Some people may have a milder when compared to how it affects others. Whether you are an athlete/runner or not, you will find the best Strassburg socks will give you excellent relief and help you feel normal again.
q:
Are there any other ways to treat Plantar Fasciitis?
a:
There are lots of different ways to treat Plantar Fasciitis--both medical and non-medical ways. You can use some of the Strassburg socks or a night splint for the most relief and support. There are insoles and orthotics designed to help relieve the pain and symptoms of Plantar Fasciitis. I, personally, know how painful this can be so I know you may also be looking for immediate relief when symptoms flare up.
I personally love using a lacrosse ball to roll my foot out--it hurts at first but it relieves the immediate pain, which can be unbearable at times. There are other massaging devices out there as well so make sure to take a look at this list to get more options.
q:
What is the difference between Strassburg sock and a night splint?
a:
The Strassburg sock was developed because the original night splint was just too bulky and uncomfortable to wear--not only through the night but also during the day. While night splints are effective, many users complain about losing sleep because of how uncomfortable the splint is. However, it is important to note that the night splint will reduce your pain much faster than a sock will--so if you have excessive pain you will find the splint may be better.
Overall, which one you use depends on your preference and your needs. It may be trial an error or you may already know you want to go with a sock--but take a look at some night splints if you want to be sure.
q:
Am I supposed to wear my Strassburg sock only when I'm sleeping?
a:
No, there are other options. If you work in an office or you do something sitting down, you can use this product. Some users may use them 24 others a day while others will just wear them for a few hours. Others will combine the use of these socks with others support socks and products to get the best support cycle for them.
You will have to try them and see how long you have to wear them and see what your specific needs are. It may take some trial an error.
Subscribe to our newsletters