Best Plantar Fasciitis Braces & Night Splints
last updated
Jul 09, 2019
Unfortunately, plantar faciitis is a well-known ailment for runners. Essentially it is tightness, swelling, and
inflammation
of your plantar fascia which is a layer of connective tissue that runs from your toes to your heel bone. It also is what supports the arch of the foot so problems with this layer tissue can contribute to fallen arches and other conditions in addition to plantar fasciitis. It's a common problem for runners because of the high demands we place on our feet.
One of the most common symptoms of plantar fasciitis is that the first couple of steps you take in the morning are incredibly painful. By keeping your plantar fascia stretched while you sleep so that they are loose in the morning night splints help your first couple of steps be easier while also to help treat and
relieve
the condition over time.
In a Hurry? The foot brace for plantar fasciitis winner after 19 hrs of research

Nice Stretch 90
Why is it better?
You will see results in only several weeks
Some users say the comfort level is good
Non-skid treading on the sole, allowing a user to get around safely
Able to help reduce inflammation with the included removable ice pack
Falls within a reasonable price range
In a
Hurry? Editors choice:

Test Winner: Nice Stretch 90

8
Researched Sources
2000
Reviews Considered
19
Hours Researching
21
Products Evaluated
Use
Comfort
Size
Breathability
Brand
By Default
10 Best Plantar Fasciitis Night Braces



You will see results in only several weeks
Some users say the comfort level is good
Non-skid treading on the sole, allowing a user to get around safely
Able to help reduce inflammation with the included removable ice pack
Falls within a reasonable price range
People often complained said they don't like the bulky nature of the product
The Nice Stretch 90 plantar fasciitis brace is designed for Plantar Fasciitis patients, the most commonly diagnosed source of heel pain. It provides fixed angle support with a rigid, low profile design in order to hold the flexion and permit the plantar fascia to heal. Non-skid treads on the bottom permit limited walking, while the removable ice pack and toe lift offer additional treatment.
Read more
Straps
There are three Velcro straps that can be adjusted to your comfort AND there are locking straps on the top and middle straps to keep the Velcro in place. However, the ankle strap is poorly placed. It really cuts at the ankle. I ordered a different one that has a strap above and below the ankle hopefully making it more comfortable. Those are also adjustable. I only occasionally use the ice pack that comes with it, if I've had a painful day. The ice pack is not so cold that it's uncomfortable, but it still stays cold long enough to feel relief. The only thing I will say is that this plantar fasciitis brace is a little bulky and it is sometimes a challenge to get your feet positioned comfortably. The splint is light enough that I can do this sleeping on either side. Walking about when wearing the splint is not especially easy – I take it off every time I need to get out of bed. But I find it comfortable and I am able to walk if only a short distance.
Fit
I also took the advice I read from others about sizing. I wear a shoe size 10 1/2. According to the sizing information, that means I should have a large. But, I got the medium plantar fasciitis night splint, and it is perfect. It has a removable section which you can freeze if you want, or you can just take that part out. It also comes with an extra piece of Velcro in case you need it and I do because my calf is wider than most. I use it on the top section to give me a little more wiggle room.
Cost and Value
The plantar fasciitis night splint is well made, very sturdy, and comfortable. There are some "grippy" strips on the bottom so that I can make a trip to the bathroom during the night without having to take the splint off. The liner is attached to the plastic shell with hook tape so it can be removed and hand-washed. An extra piece of the hook tape is included, in case the one on the toe strap becomes worn. The ice pack is a nice feature; not too cold but enough to keep my foot cool. As one reviewer commented, the ice pack is a little hard; however, with the warmth of my foot, it gets pliable quickly. This plantar fasciitis night brace is available in all sizes, for both men and women, plus it is also a cost-effective alternative compared to most high-end night splints.



Lightweight, breathable plantar fasciitis splint
Does not contain natural rubber latex, for those who may be allergic
Open front design allows the splint to be worn on a wider variety of different types and sizes of feet
Perfect padding for an additional support
Some users had issues with the strapping placement
Bird and Cronin plantar fasciitis brace tends to be among the best products with regards to treating plantar fasciitis. This particular plantar fasciitis night splint is very light and adjustable, making it an excellent choice for those who need some extra help with reducing pain caused by plantar fasciitis or even tendonitis.
Read more
Padding
This plantar fasciitis night splint is well padded for comfort and adjusts well for most feet, not sliding around as other models may sometimes do. This helps to adjust and relax the feet as needed to reduce any form of strain or further injury.
Design and Size
The brand is not only properly ergonomically designed but comes in different sizes and they can be worn on either foot. This versatility makes it one of the most preferred brands to increase its marketability.
Cost and Value
This plantar fasciitis night brace comes with extra padding to boost its comfortability and can be worn on either feet, a quality that greatly boosts its convenience. This adds value to its price making it worth penny.



Low profile shell is sturdy and breathable
Includes foam wedge to adjust the tension
Soft and washable inner padding
Quite affordable to the majority
The buckles are pretty stubborn and don't like to open very easily
This plantar fasciitis night splint has a lightweight profile that will help your leg and foot breathe through the night. The straps are padded and the interior is made up of soft Lycra padding. It can be removed and washed. You can also use the included foam wedge near the toe to help adjust the stretch provided by the splint. This splint will keep the fascia ligament stretched and relaxed to help alleviate morning pain.
Read more
Lycra Padding
This feature is important in the brand's unique design to improve on its comfort and provide you with an experience that would maximize satisfaction. It is important because it helps minimize pressure to the foot that would otherwise make it uncomfortable or increase injury.
Washable and Breathable
This help in eliminating odor and maintain the quality of the brand. Its washable feature also maintains its condition and ensures your gear is clean to maintain your hygiene.
Cost and Value
This plantar fasciitis brace is quite affordable to the majority and its satisfactory features, breathable design, and extra padding improve to its value. You will definitely not regret having this plantar fasciitis night splint by AlphaBrace added to your collection.



Lightweight design
Aids in relieving foot and heel pain
Padded buckles
Can be worn on either foot
Some do not find this splint to fit well
This is another boot-type plantar fasciitis night splint designed to help relieve pain. It has a lightweight design with padded buckles to ensure that the foot will be completely immobilized while you sleep.
Read more
Removable Stretch Wedges
This plantar fasciitis brace by Strictly Stability has a pair of stretch wedges that come in various sizes to improve on comfort. Additionally, these have a padding layer to reduce foot pressure and ensure you feel comfort to your feet.
Lightweight Design
Despite the padding this plantar fasciitis splint has, this improves both comfort and weight. All these improves on the quality of the brand and eases your mobility. Moreover, it contains a foot massage mechanism to improve on the comfort experience.
Cost and Value
The high-quality brand can be worn on either foot and a 1-year warranty to improve on its value no matter what budget you have for a planter fasciitis. You are definitely guaranteed a gear that works perfectly to help reduce foot pressure and serve its medical purpose. Buy this plantar fasciitis night brace by following the links above.



Latex-free, safe for sensitive skin
Fits both feet and a variety of leg and foot sizes
Straps contain snap buckles so that they do not have to be adjusted with each use
Tough Material
Some reviews complained that the velcro straps lack durability
The product is on the bulky side
Alleviate foot pain from plantar fasciitis with the Vive hard night splint. The brace maintains a neutral position of the foot to keep a comfortable stretch of the tendons. The brace is worn throughout the night the relieve pain felt in the mornings. The exterior is rigid for support while the interior is cushioned for comfort.
Read more
Extendable Wedges
The Vive brace features customizable stretch for the optimal amount of pain relief by the use of two padded stretch wedges and dual tension straps. Made from a soft foam, the wedges extend the toes further to allow more stretch of the foot tendons.
Tough Material
The hard exterior combined with a soft interior offers ample protection and support. The hard composite of the exterior allows for walking during the night without removing the brace. The padding of the interior is made from a breathable foam. The soft lining prevents skin irritation, abrasions, and blisters.
Cost and Value
The plantar fasciitis braceis secured with three wide adjustable straps that are latex-free for sensitive skin. The material of the straps is made from a strong webbing. Additionally, the straps contain buckles so wearers do not have to readjust each night. This brace will fit both men and women as well as both the left and the right foot. It is quite affordable to many
6

. AEXCare PF Day/Night Brace



Most reviews raved about the comfort of this brace as well as its effectiveness in a short period of time
Less bulky than traditional splints
Can be worn on both feet
The wearer has the ability to walk around easily
Many reviewers complained that there were no instructions included with the product
Some reviewers complained that they wished the metal in the splint was more flexible
It's very normal to wish for fast recovery when you have Plantar Fasciitis keeping you from running or engaging in the things you love. This day and night plantar fasciitis brace made of breathable, lightweight materials will keep your foot in the ideal position, all while making sure that the low-profile design is not distracting you from your activities during the day or while you're sleeping at night.
Read more
Comfort
This plantar fasciitis brace is known to be incredibly comfortable and offer a less-bulky design than other brands and products. In this plantar fasciitis splint, you will not feel like your feet have any limitation and the materials also make the gear tolerable.
Features
A bendable aluminum strip at the instep position makes for some convenient and practical foot support. The brace can be worn on either foot, and the straps are designed so that individual may adjust and wrap them around their feet or ankles.
7

. PF Posterior by Surgical Medical



Straps can be loose because of their location on the brace
Able to sleep comfortably at night while wearing the splint.
Known to be very effective.
Open Design
Tends to be uncomfortable and cumbersome to wear
Poor designs of the straps.
Must hold the fastener into the buckle when you cranking it down, or else the fastener might pop out.
This plantar fasciitis night splint has 3 padded buckles to ensure sure the foot cannot move. The straps have a bit of an awkward design and some small quality issues. You'll have to hold the fastener into the buckle as you make the strap tighter since the fastener has a tendency to come out without too much effort. It has two tension straps to help increase flexion. It is very lightweight, though this plantar fasciitis brace can still be cumbersome if you move around a lot at night.
Read more
3-padded Straps
The brand of night splints for plantar fasciitis has unique quality fasteners that ensure your feet are strapped in place and improve immobilization. This plantar fasciitis brace enables you to feel like you do not have any accessory on your feet and your movement is not limited.
Open PF Design
An important aspect for plantar fasciitis because it helps eliminate odor and keep your feet cool, aerated and dry. The open design of this brace for plantar fasciitis is also an advantage because it is made in a way to make it look stylish when compared to other models.



These are so effective that they can solve most problems, requiring a patient to hold their foot in one position
They are less bulky and lighter in weight, which is ideal for most people
Triple-stitched straps are stretch resistant, maintaining solid fit and support
Reasonable price for the benefits received
Some users complained that these splints didn't keep their foot well. And when they tighten the straps, it became more uncomfortable.
Runs a bit wide, so not really suitable for those with smaller feet
A plantar fasciitis night splint can't be effective unless a patient wears it. Now there is a brace so comfortable they will. it is Highly Rated by Amazon Users. these splints designed to have a low profile. They are lightweight and less bulky. The plantar fasciitis night splint from Cramer Dorsal has been constructed and designed to give a comfortable hold to the foot (neutral position), therefore helping to alleviate the morning pain and discomfort associated with plantar fasciitis (heel spur).
Read more
Material
Active Ankle Dorsal plantar fasciitis night splint is made of hard plastic-type material. It is very forceful so it can hold your foot in the correct position. There are no rough edges and the well- molded plastic. The plastic part that goes around the foot is truly open on the bottom, it wraps around your foot on the side with one side overlapping the other on the bottom of your foot so you can adjust it to fit correctly on your foot. There is a fabric liner inside which has a bit of padding in it, therefore, you do have a decent amount of comfort between you and the plastic. There is a small slit that goes down/up in the cushion right at the place where the foot and leg meet. I'm not sure whether it is supposed to be there or not, there are not any finished seams on it. The fabric liner on the inside goes around your foot. It is well crafted and comfortable. I have had no problems with anything rubbing me anywhere and the fabric areas cover all the hard plastic parts so your skin does not contact with it anywhere.
Velcro Straps
There are 3 Velcro straps which wrap around, two on the leg and another on the foot. There is also a separate Velcro piece which you can attach to the bottom part of the foot after you have it on. This is a non-skid type pad which is made of rubber with little bumps on it. The straps are very soft and comfortable. They do not irritate or rub in any way.
Cost and Value
It will take you some tries to get your right fit and to make sure the plantar fasciitis brace is comfortable when you sleep. Don't get discouraged. Make sure that you get the foot part set tight enough so your foot doesn't relax forward too much. If you make it too tight your foot will feel like it is going to sleep. The fasciitis is comfortable, made of a tough material and less bulky to improve its value.
9

. Posterior Sure Stretch



Adjustable flexion allows you to control the dorsal flexion of PF and Achilles issues
Washable and breathable interior
Slip-resistant tread
Reasonably low priced
Doesn't work too well for those who roll around a lot in their sleep
This night splint is used to stretch the Achilles tendon and plantar fascia during sleeping. Two lateral hook and loop straps can easily adjust the dorsiflexion.
Read more
Hard Plastic Exterior
This one has been known to also reduce heel pain, heel spurs, plantar fasciitis, and Achilles tendonitis. The exterior of the splint is hard plastic with vents along the calf to allow for breathability. The textured rubber sole will allow you to go to the bathroom without slipping. It's on the bulkier side, so it's not the best choice for anyone who moves a lot when they sleep.
Washable Interior Lining
You can remove the interior lining to wash it and keep it hygienic. The material is high-quality, soft, and will feel nice on your skin. The padding will keep the exterior plastic from biting into your leg and foot.
Cost and Value
The straps have a tendency to stretch through the night and require adjustment. The fit is otherwise pretty solid and it is quite an affordable model.



Compact
Comfortable
Affordable
Effective
Some users had durability concerns
This is a great option for people who don't like the idea of a bulky night splint. It is smaller and much more compact than many options but is still effective. It comes with a spiked ball for rolling under your arches and feels fantastic. The angle of stretch is adjustable and it has a fixed strength strap for all night holding power. Most users were happy overall although there were a couple of isolated durability concerns.
Read more
Use
This product is best for people who are looking for a more streamlined and smaller night splint. When combined with the spikey ball for rolling under the arches of your foot the user typically most happy with the product will be someone who is active and engaged in their health and well-being.
Comfort
Most users found it rated highly here. Being less bulky than most night splints definitely can help the user to feel more natural and get a better night's sleep than the larger options.
Size
As we've already mentioned, this one is much smaller and more compact than a lot of other products on the market.
Breathability
Some users did find that they sweat a lot underneath the fabric.
Style
This is a dorsal type night splint as opposed to a boot. Please see our criteria section, under the style heading for more information.
Criteria Used for Evaluation
Expert Interviews & Opinions
Most Important Criteria
(According to our experts opinion)
Experts Opinion
Editors Opinion
Users Opinion
By Default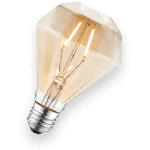 Function over style
When shopping around, definitely go for function over form. If you're shopping for night splints, then you're at a point where you'll do whatever you need to get the issue resolved.
You have to be able to sleep in it
That's right. Think about that while you are trying to decide. Is a splint too bulky? Will it get caught in the sheets, which is so annoying? And are you able to walk to the bathroom if you need to go during the night?
Know the difference
A boot night splint is just what it sounds like. A dorsiflexion night splint typically has some sort of strap that connects the ball of the foot or the toe area to the mid-calf to naturally create a light stretch of the plantar fascia.
Other Factors to Consider


Advanced Features
Ability to position the ankle at a 90-degree angle of dorsiflexion to sustain stretching of the plantar fascia and the calf while you sleep. Maintaining this tension is likely to reduce pain in the first few steps after rising from bed in the morning.
It is possible that your fascia tissues and the calf muscles will stretch out more permanently, causing the pain to end, even when you cease to use the splints.
There is a tendency to experience the symptoms sporadically. For example, you may decide to wear the splint for a few weeks overnight and realize that you no longer experience the pain anymore. However, the pain might return, and at these times you can resume use of the splint.


Accessories
Some plantar fasciitis night splints come with a small spiky rubber or plastic ball, which is typically called a spike ball. How original. A spike ball is for rolling under the arch of your feet to help relieve pain and tightness in your plantar fascia. In addition, some products come with users manuals that show you different stretches and exercises that you can do to help relieve and treat your plantar fasciitis.
Frequently Asked Questions
q:

Are night splints painful to wear?

a:

It shouldn't add more pain to the current condition that you are trying to correct. It may take some time getting used to having the brace on your foot while you try to sleep, but if it is adding more pain then it is not fitting or working properly.
q:

If I have to get up during the night to go to the bathroom or something, do I have to take it off every time, and then put it back on when I return to bed?

a:

Many of the newer products are made to allow a small amount of walking around the house if needed. Many even have a surface or very light treading on the bottom for positive grip. For short trips to the restroom, you probably won't have to go through the whole removal and re-donning process each time.
q:

Are they easy enough to put on that I can do it myself?

a:

Although some products may appear complex in design, they are all meant to be self-applied, meaning the wearer should be able to easily put them on themselves.
q:

How much of a difference do these splints actually make?

a:

Their role is to keep the plantar fascia stretched to a point where it does not shorten and adapt back to a tightened state. If the fit of the splints are proper, and the tension is correctly applied, the difference should be noticed in the first steps taken in the morning. If worn properly, it will not be shortened back to a state where the first steps are excruciatingly painful.
q:

I have noticed that there are actually quite a few options available out there. Isn't it easier to simply go for the most well-known and expensive brand or model?

a:

While there are certain brands out there which are consistently trustworthy, it may not always be wise to use brand names or price as the major determining factor in your decision-making process. Just because something costs a lot doesn't automatically make it the best. This type of product needs to work well for your particular feet.
There are many factors that go into taking proper care of your feet. When you add injuries such as shin splints or knee pain or other issues into the mix, this only demands greater to be paid to choosing the appropriate solutions and remedies.
It is important to remember that products such as night splints only work if used correctly. Careful attention must be paid to the crucial factors like proper fit and a correctly functioning design. It is also equally important to know how to use the products as they are intended to gain the very best result.
q:

Will it actually work and help to relieve and cure my plantar fasciitis?

a:

Everyone's results differ, but if you are committed and consistent in the use of your night splints you should see at least some relief. Studies have shown that patients who are compliant with their prescribed night splint use have shown improvement in their plantar fasciitis. While they aren't a cure for the condition, night splints can be a valuable tool in the treatment and healing of plantar fasciitis, especially if the user is consistent in their use of the device.
Subscribe to our newsletters