Best Suspension Trainer
last updated
Jul 17, 2019
Whether you're a runner or an athlete, if you are looking to push your fitness to another level then take a look at the best suspension trainer systems. Suspension
trainers
have quickly become a growing trend in the fitness world, and you can find them in most of your local gyms nowadays.
If you've never used one, then we highly recommend you consider the best suspension trainer systems—adding them to your home gym will allow you to maximize your workouts and improve your overall performance all around.
The best suspension trainers are really easy to set up, easy to get accustomed to, and really
portable
—so you can take them with you on the go if you wanted to.
In a Hurry? The test winner after 11 hrs of research

TRX Basic
Why is it better?
Tons of exercises with guidance from guides and DVD

Easy to set up

Tough workouts will make you sweat

Full kit with anchors

Convenient tool
In a
Hurry? Editors choice:

Test Winner: TRX Basic

3
Researched Sources
1.1K
Reviews Considered
11
Hours Researching
17
Products Evaluated
Use
Responsiveness
Style
Value
Ease of Use
By Default
Best Suspension Trainers



Tons of exercises with guidance from guides and DVD

Easy to set up

Tough workouts will make you sweat

Full kit with anchors

Convenient tool
Pricey

This kit's TRX is the older version/design
Back to the TRX, yet again we can't gloat enough about the quality of this company when it comes to suspension training. The TRX Kit provides an all inclusive package that has the suspension strap, anchor , door anchor, a full color 35 page workout guide and two bonus workouts.
Read more
Use
This suspension trainer is a really versatile suspension trainer and an excellent option for those of you want a system that is easy to use.
Responsiveness
You get a wide variety of exercises and guides to help you get your workouts in. You will get a physically challenging workout every time so you won't get bored. You can change up how challenging it is based on how your fitness level progresses. You can engage your core better than any plank you'd do with any other equipment out there.
Style
When it comes to style, this TRK system is simple but it still has a lot to offer. It comes with everything you need to get it set up and moving
Value
You have no shortage of exercises you can do with this system. There is a DVD of exercises which is super helpful. You can hook it up in a variety of places, so the ease of use is definitely there with this system.
Ease of Use
Anyone can use this suspension training system easily. Quality materials and ease of transitioning from one exercise or weight level to the next to make it a convenient tool. You can easily pack and travel with this system anywhere you go.



Comprehensive instructions included
Extremely portable and convenient
Surprising value
Limited progression due to lack of additional weights
TRX is the top brand in the industry for providing suspension training. The TRX Go will allow you to increase or decrease the difficulty of your exercises easily. This lightweight, compact and super durable training system offers over 100 exercises that can vary in intensity easily using just your bodyweight. You get two printed workout programs included in this purchase to help you use this system effectively, immediately.
Read more
Use
If you want a versatile suspension training system that will allow you to more than a hundred different workouts and help you get in shape in no time.
Responsiveness
This suspension training system is incredibly responsive and moves with you when you workout. Overall, if you want a system that will work from the be beginner stage to the more advanced stage, then this is an excellent system to look into getting.
Style
You are literally carrying a full gym in a bag. It doesn't take up much space, so very easy to pack. The material is strong and can hold up to anyone. It is easy to set up and take down. You can literally work out any and all body parts with solid and well-rounded strength and cardio workout to meet your health and fitness goals.
Value
This is an excellent product and will make a noticeable difference in how you feel when you are done working out. There are so many exercises you can do and so many levels of difficulty. It is definitely a value worth your time and money for sure.
Ease of Use
This system absolutely works, offering a full body workout that will do exactly what it says it will do. Easy to hook up, from the minute you get this system you can begin working out with either your own training session or use one of the two routines TRX provides for you in this package.



Simple set up
Quality nylon
Durable and long-lasting
Relatively inexpensive
Solid full body work out when used properly
Lifetime guarentee
On par with name brands, like TRX, but less costly, overall, this product shows minimal cons that are not worth mentioning
This simple to use Bodyweight Fitness Resistance System allows you to strap it onto a door or any other area that is stable. It will help you create a strong core because like the others on the list, you use your own bodyweight as resistance. What sets this apart is that it comes with a 100 percent satisfaction guarantee.
Read more
Use
This suspension kit works just as well as the other name brand options. It has high-quality materials and craftsmanship. The straps are easily adjustable and strong.
Responsiveness
In terms of responsiveness, this suspension training system is perfect for everyone. If you have never used one of these before then you will find that this is an excellent first-time system to start out with.
Style
Like other systems, this system regulates weight well so there is less pressure on joints. In the comfort of your own home, you can feel secure using the Bodyweight Fitness nylon straps to build body strength.
Value
For around fifty dollars, US, you can have your very own premium suspension kit that easily attaches to various anchors. You won't need to buy any extra accessories, which is an added bonus, and it comes with a bag that holds it for travel. With all of this in mind, you really do get a good deal. This is also taking into account that you no longer need to pay sharp gym costs unless you want to.
Ease of Use
The extra carrying bag allows you to travel with it easily. Because this company feels so strongly about their suspension system, a 100 percent customer guarantee is offered.



Durable
Great price
Easy to set up
Comes with foot slings
Has a storage bag for easy portability
Access to exercises via youtube.
The ComCor suspension fitness trainer is incredibly durable and lightweight, so it is perfect for those of you just starting out. If you want a system you can trust for the long haul and take with you wherever you go, then you need to take a close look at this system.
Read more
Use
When it comes to use, this is an excellent system for anyone starting out with a suspension system. Whether you are an avid athlete who wants to get in shape or just looking for a new workout routine, you will love the versatile workouts you can do with this system to improve your core.
Responsiveness
Since this system is lightweight and easy to use, it is also really reliable. Whether you are doing push-ups, dips, pull-ups, hanging knee raises, or any other movement, you'll find this system is incredibly responsive to every movement you choose to do.
Style
The simple style this system has to offer is what makes it so easy to use and install. It is made of industrial grade material and features foam grips so you can rely on your grip, so you don't have to worry about any slipping.
Value
Not only is this system incredibly affordable, but it also comes with a lifetime warranty and a money back guarantee that lasts for thirty days. It allows for several different workouts so you can get in the best shape of your life.
Ease of Use
In terms of ease of use, this system comes two different ways to set it up so you can pick and choose which one works best for you, It also comes with a carrying bag, so you can easily haul it with you wherever you go. Your purchase will also come foot slings that are removable and twenty different exercise that you can access via YouTube.



1-year warranty

Great price

Carrying case included

Complete body training system

Easy set up
Brand not as well-known as others in suspension training

Could use more workout guides and resources
The NOSSK system is a completely full system. The trainer comes with a built-in door anchor, 2 foam grips and foot loops. It also has detailed install instructions as well as a quick start guide for working out and getting started. A drawstring bag is included to store and carry this system.
Read more
Use
People who have bought this system really like it. The price is spot on and it's made with top-notch materials. It is going to give you everything you need to perform suspension, bodyweight exercises.
Responsiveness
This tool doesn't skimp on the materials used. The webbing is 1st Grade US Military webbing. These materials are also made in the USA! Nice padded door anchor to use in the home or office. Super lightweight, made with 1" webbing with foam handles that keep the hands feeling great no matter how much pressure they have put on them. The foot loops are also comfortable.
Style
In terms of style, this suspension training system is another really easy to use system that you can easily set up as well ass take with you wherever you go.
Value
This tool is super affordable and you aren't lacking quality for the lower price point. Attention to design and materials is noticeable in this system. It comes with resources to help you set it up and use it. You also get a nice carrying case.
Ease of Use
If you are looking for a suspension training system that is easy to use, then you will love how simple this one is to set up and get to work out with.



Lots of guides and exercise tools to help you use it completely

Can easily replace clunky weights and other equipment

Versatility in anchors

Professional trainer

Lots of options to keep you motivated
Pricey

Doesn't include wall ceiling bracket
The TRX Pro 3 is a commercial grade suspension training kit. This kit is TRX's most durable, secure and strongest trainer in their lineup. It has three different types of anchors which offer a ton of utility. It includes an eight-week workout program with specialized five body-part digital exercise programs and a lot more guidance.
Read more
Use
The TRX system itself is of high quality and commercial grade. You have a ton of support resources included in this kit which makes a bit different for anyone who wants to have specific guidance. You get an 8-week program, five body-part digital exercise programs, a 30-minute total body workout as well as two extra videos. A ton of support resources that everyone can benefit from.
Responsiveness
This professional suspension system has improved its design. This system has antimicrobial treated rubber handles and upgraded webbing. The straps were always top tier and can take on quite a load as well as repeated stress.
Style
Don't be fooled by the simple design of this system because it is actually a really effective and excellent option for all levels of training.
Value
This tool is on the higher end, but it is literally all you need anywhere to do a full body workout both cardio and strength. You can attach it to almost anything and in a variety of ways. It has upgraded features and a ton of guidance and resources to help you use it effectively.
Ease of Use
As far as how easy this system is to use, you will find that this one gets with everything you need to set up as well as for you to be able to take it with you wherever you go.



Full bodyweight system

Five anchoring solutions

Top value

Easy to store and carry

Reliable shipping
Not commercial grade, better for home gym

Quality system with poor brand recognition
The QonQuill suspension training system is a complete training kit. You get the resistance straps, a door anchor, an extender strap, a drawstring bag,exercise and resource guides, wall mount bracket and ceiling anchor as well as resistance loop bands.
Read more
Use
If you can do bodyweight exercises on your own, the addition of this system will take your workouts to the extreme. You not only get the suspension system with appropriate anchors you also get resistance bands.
Responsiveness
You can anchor each of the straps alone, use an extension strap, door anchoring individually or together and anchoring with the wall mount bracket that comes with this set.
Style
This tool can allow anyone to use it because it has five anchoring solutions. The multiple anchoring options will allow you to do a higher variety of total body workouts.
Value
You are getting a lot included in this kit at a very reasonable price. You get far more above and beyond the suspension trainer, you also get a ton of mounts with resistance bands. The price is fair and the quality is present so this kit is a tremendous value.
Ease of Use
It is all portable and easily packed away, it even comes with a drawstring bag. So, if you want a system that you can easily take with you wherever you go then you will find how lightweight and easy to pack all of the parts of this suspension training system.



Can be used with anchor over the door

Strong

Convenient full color poster

Easy to set up

Practical suspension system
Adjusting these straps is very different from name brand models

Door attachment could have a better design
The complete system you get with Ultimate Body Press uses a single and multi point anchoring apparatus. It comes with flat handles, a drawstring bag, as well as a poster with exercises and workouts.
Read more
Use
The Ultimate Body Press suspension training system is a multi-functional and versatile system that will ensure you can get all of your workouts in. It comes with a poster and instructions for a variety of movements you can do with it.
Responsiveness
The handles are solid and even heavier individuals can use them with confidence. You aren't going to feel bending or flexing. The extra loop on the handles can function as a footing tool that allows you to do more lower body exercises and cardio exercising like mountain climbers for instance.
Style
Overall, the style of this system is incredibly versatile and designed to work for all types of users--from beginner to advanced.
Value
Priced well below its competitors, it is a decent suspension system. The poster is convenient to put up and use for exercises and full workouts. It is smaller than other competitors, so it packs easily. It provides a variety of full body exercise options.
Ease of Use
This system can hold up to heavy home use. While they might not be a replacement for all your equipment in a home gym they are non-threatening and actually fairly fun to use. They set up so easily and can keep you toned and strengthen your core.
9

. Lifeline Jungle Gym XT



Easily cleaned, sanitary

Comfortable

Affordable frames, support beams, etc.  

Highly versatile and portable for a solid workout.

Anchors can be adjusted and moved

Terrific ergonomics
Latches can slip from time to time

Handles sometimes flex
The Lifeline Jungle Gym XT allows you to use your bodyweight to train with a split anchor design including two non-scuff anchors and adjusters on the straps. Terrific for all fitness levels as workout intensities can easily be adjusted. Has two industrial straps, easy-wipe handles and foot cradles, adjustment buckles, door anchors, strap end adjusters and one non-scuff, duro-link anchor.
Read more
Use
Personal trainers, gym goers, use a lot of the same equipment. Being able to have those points which we touch with sweaty hands and body parts be easily cleaned is extremely important. The handles and foot cradles of this system are made of thermoplastic elastomer.
Responsiveness
It is rounded and contoured which allows it not to have any uncomfortable edging. It lays flush to the handles so it won't snag you when you are using it.
Style
The design of this system has an adjustable buckle that is made of very stable and super hard plastic. So, not only is it durable, but it will also provide you with a secure and adjustable fit.
Value
Great suspension trainer whose handles are sturdy and they are comfortable. Nice sized clips that can accommodate large training sneakers. A great alternative to the more expensive brands, you can adjust the anchor points where you want them to change up your workout.
Ease of Use
It is a sturdy material that feels like rubber. It is easily wiped down with antibacterial wipes and the material won't degrade with consistent cleaning.



Perfect for fitness and rehabilitation

Money back guarantee

Laminated exercise guide

Durable

Convenient
Go Fit makes a suspension system that uses dual straps which you can separate. There is an exercise guide that is laminated so cleaning it is super easy. You get a 60-day money back guarantee with full refund if you are unhappy with your product.
Read more
Use
You can pack this easily and take it anywhere. It will fit into any pack with ease, and the added bonus of the carabiner makes it easily attached to your gear, your belt or onto your bags that will save space.
Responsiveness
The straps can be separated. They can be positioned as close to or as far from each other as needed, which allows for more flexibility in your workouts and the types of exercises you can do. It also provides a more ergonomic design.
Style
You can easily adjust between exercises to keep the fluidity of your workouts. This also allows the flow of your workout to be fast paced if you wanted to increase your heart rate during your session. Anyone can use this system and develop muscular strength as well as improve their cardiovascular health.
Value
When it comes to the value of this system, this one is worth every penny--and it is also cost-effective, so if you are on a budget this is an excellent option for you consider.
Ease of Use
This Go Fit suspension kit is easily installed and just as easy to use. You have the flexibility to do a bunch of exercises and the laminated chart can assist you with understanding how to use the system and what type of exercises you can do. You can easily look to the internet as well for workout videos and this system can accommodate doing those programs and exercises as well.
Criteria Used for Evaluation


Use
Make sure to consider your specific needs when it comes to use.
It is important to find a suspension training kit that you can use effectively and safely. Suspension training has really picked up in popularity with personal trainers and at most local gyms. Created by a former Navy Seal, this type of training increases strength, can improve cardiovascular functioning all while also advance your balance and flexibility.
They are overall pretty easy to set up and use. Once you take the time to understand how to use it properly and know what kind of exercises you can really get a killer workout. Using your own bodyweight as a powerful and compelling machine that can improve your fitness and health is a valuable part of your training regime.
Adding suspension equipment will boost your ability to vary the type of exercises and as well as the level of intensity. Furthermore, if you know you need something that is portable and easy to take with you wherever you go, make sure to take a look at the packable most lightweight options--although these systems are designed to be portable, some are easier take with you when you travel.


Responsiveness
The way your kit feels and responds to your body movements is key to getting a good workout.
All of the trainers reviewed in this article are made of strong durable materials that will hold anyone, even larger bodies. As you increase your strength and fitness you need to increase the angle you use your suspension trainer. Using your bodyweight, you want to be confident in your equipment. The straps are generally made of heavy-duty nylon with supports in areas with high wear.
Traditional functional training takes into account the importance of strength and the physical body. If you know you need something that is really responsive, make sure to take a deeper look at reviews by actual users. This will help you get a better picture of how responsive they really are and what types of workouts you can do with each trainer.
If you are dead set on a specific trainer, we encourage to look into it a little further--just to be sure that it will cover all of your needs. Suspension trainers are designed to provide total body workout and they are all really versatile--however, some are more intense than others and may not be a great fit for you. The way your kit feels and responds to your body movements is key to getting a good workout.


Style
It's important to get the right type and style of suspension trainer for your needs.
There are many styles and designs to choose from so be sure to consider all of the choices available. The major difference between these suspension trainer systems is the strap system, handles, and mounting options. Some systems have one or two anchor points. The mounting accessories can be general anchors or those that are made for doors.
Some have extenders that allow you to anchor to high points or to wrap around large objects such as a tree trunk if you were outside doing your workout in a park for instance. The straps tend to be adjustable to account for the location of where your system is mounted. Handles tend to vary between systems and tend to be personal preference. They can be soft, rubber, plastic or have texture on them for grip.
They should be made with antimicrobial material and/or be easily cleaned and wiped down with minimal breakdown in the materials. When looking at style, just keep in mind that you consider your needs and where you will be using it. When we discuss style, we don't mean color or how great it looks once you put it up--instead, we are referring to how you plan to use it and where you plan to use it or take it to use.


Value
At the end of the day, it is important that you invest in a product you love and that you feel you get your money's worth.
Top brands will be on the market at a significantly higher price but offer superior durability and strength and can be used either at home or commercially. The lower priced suspension training systems we reviewed may not be the best fit in a commercial or professional setting, but they will do the job well at home even for larger bodies at work.
Even though some trainers can be on the pricey side you get all that because you just need to use your own bodyweight, so when you think about it, even pricier options are still economical when you compare another workout equipment that you have to purchase and may not serve as many options. However, we want to make a point to mention that value does not just refer to the cost of the system.
Rather, we want you to make sure to look at as a whole and see what it offers to you. Think about the features you are looking for as well as what workouts you want to use it for. Make sure to take your portability and durability needs into consideration--at the end of the day, no matter how much or how little the suspension trainer system costs, you are going to want to invest in something that actually works for you.


Ease of Use
Spending money on something you don't like using is a waste so be sure to consider how easy the kit will be to use. As with any exercise program, understanding how to do the exercises correctly is important to your overall health and success. If you are new to fitness, it might not be a bad idea to first work with a personal trainer to learn and be comfortable with the basics.
A professional can also help motivate and encourage you as well as design an appropriate program that will fit your specific needs. One thing for sure is, once you start suspension training you are really going to enjoy the variety of workouts you can do and the intensity that you can achieve. You will also like the results including the strong core you will achieve by doing these stabilizing workouts.
At the end of the day, some of these suspension trainers are more difficult to use than others. If you already have experience using a suspension trainer then you will probably have an easier time setting it up and using it. All in all, just make sure you get a system that you can handle and get accustomed so you enjoy using it every time you workout.
Expert Interviews & Opinions
Most Important Criteria
(According to our experts opinion)
Experts Opinion
Editors Opinion
Users Opinion
By Default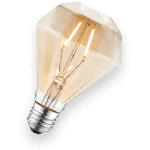 Strength and Cardio in a Portable package.
Created by a former Navy Seal, this type of training increases strength, can improve cardiovascular functioning all while also advance your balance and flexibility.  They are overall pretty easy to set up and use.
Once you take the time to understand how to use it properly and know what kind of exercises you can really get a killer workout. You will also find that suspension trainers offer you versatile workouts that you can switch up at any time.
Once you accomplish a goal or find that certain movements are getting too easy, you will have scaling options to make the same movements more difficult, which will give you more of a challenge.
Don't forget about the Great Outdoors.
When the weather is acceptable to take your suspension trainer outside and secure to a sturdy tree limb, clothesline pole or any other suitable object so you can workout and enjoy new scenery and fresh air.
One of the best things about the suspension trainer is you can easily take it anywhere you go. If you want to hit your favorite trail, or don't want to miss your daily workouts during your trips, just toss your suspension trainer in your bag and bring it.
Once you learn how to properly set it up, you won't have a problem taking it with you whenever you travel and setting it up.
Other Factors to Consider


Bottom Line
Other factors to consider when buying a suspension trainer are that many come with multiple accessories like workout guides and exercise charts, the Qon Quill comes with resistance bands! These added extras can also justify a particular price of a system. Or these extras might be things you really don't need.
The exercise guide in particular that comes with so many systems is a really nice addition. If you have never worked out with a suspension trainer, having guidance on what types of exercises and how to perform them is an invaluable tool. Overall, we want you to consider all of the criteria mentioned above before making your final selection.
Doing so will ensure you end up with the perfect suspension trainer for you and that you get the most out of the system you choose. If you pick the right one the first time, you won't have to worry about wasting money or having to go back to do the research you should have done, to begin with.


Comfort
While suspension trainer system is pretty simple and to the point, some can be less comfortable than others. Some suspension trainers take specific needs into account, while others are designed to just get the job done. If you are a beginner, or if you have never owned your own suspension trainer, you may want to start with a simpler one so you can get the hang of it.
However, if you already have some experience with a suspension trainer, then you know just what we mean by comfort. When looking at comfort, we took a look at the handles--where they cushioned or padded? where they too thick or too thin for your grip? How comfortable were they to hold onto during more advanced and complicated workout routines?
We also took a look at how secure the system was once installed. Believe it or not, if it is not securely in place, the suspension trainer can cause discomfort and may make your workouts less enjoyable--not to mention it may not even stay in place So, at the end of the day just make sure you invest in a suspension trainer that is comfortable enough for you to use no matter where you train.
Frequently Asked Questions
q:

How do suspension trainers work?

a:

Suspension trainers will have a carabiner that connects to an anchor point. They use straps that can be adjusted for length and loops or handles are at the end of the straps for your feet and hands. You basically hang from the straps and use the weight of your body at varying angles to be your resistance. You adjust the length of the straps to change the intensity of your workout.
q:

What are the benefits of using a suspension trainer?

a:

There are many benefits of suspension training. These trainers are fairly easy to set up and take down and they can fold up compactly. They're also fairly light, makes them easy to pack and travel with. You can get a full body workout, exercising each muscle group effectively and you can adjust how you do each of your exercises to get your heart rate up and get a cardiovascular workout.

While you are doing your exercises you have to stabilize yourself hanging from the straps, so you are working multiple body parts at the same time.In doing so you are pretty much forced to work your core. Suspension training is low impact and distributes your weight evenly, so it is easy on joints.
q:

Can you isolate your abs with a suspension trainer?

a:

Yes, you are always engaging your core when you are doing most of the exercises. However, you can also isolate and target various parts of your midsection with exercises such as knee tucks, front rollouts or pikes to name a few. Exercise guides with these systems will have information on the many different exercises you can do for any body part.
q:

What are the benefits of improving your core strength?

a:

Working out and gaining core strength is much more than just flat solid abs. A solid core provides for our entire body's strength and stability. When you have a strong core your muscles they will actually hold your spine in place. That balance will stay adjusted at all times even when we go to bed at night.

That proper alignment and improved posture with a strong core don't end there it also helps you by improving your nervous and your circulatory systems. That is not all when you have a fit and strong core, it provides for the basis to which you can develop strength throughout the rest of your body.

Your muscles help you engage in actions like walking or running and basically all movements you do. As you age you will see muscle loss, and as a result, your body fat increases. Not only will the best suspension trainer burn calories, but it will also improve and maintains your strength, flexibility, and balance and it helps ease the loss of muscle with age.
Subscribe to our newsletters