Best Suspension Trainers Revewed and Rated
last updated:
May 21, 2020
Whether you're a runner or an athlete, if you are looking to push your fitness to another level then take a look at the best suspension trainer systems. Suspension trainers have quickly become a growing trend in the fitness world, and you can find them in most of your local gyms nowadays.
If you've never used one, then we highly recommend you consider these best TRX straps and TRX alternatives—adding them to
your home gym
will allow you to maximize your workouts and improve your overall performance all around.
The suspension training straps are really easy to set up, easy to get accustomed to, and really portable—so you can take them with you on the go if you wanted to.
In a Hurry? The test winner after 11 hrs of research

TRX Basic
Why is it better?
Tons of exercises with guidance from guides and DVD

Easy to set up

Tough workouts will make you sweat

Full kit with anchors

Convenient tool
In a
Hurry? Editors choice:

Test Winner: TRX Basic

3
Researched Sources
1.1K
Reviews Considered
11
Hours Researching
17
Products Evaluated
Use
Responsiveness
Style
Value
Ease of Use
By Default
Best Home Suspension Trainers
Criteria Used for Evaluation


Use
When looking for the best suspension straps, make sure to consider your specific needs when it comes to the use.
It is important to find a suspension training kit that you can use effectively and safely. Suspension training has really picked up in popularity with personal trainers and at most local gyms. Created by a former Navy Seal, this type of training increases strength, can improve cardiovascular functioning all while also advance your balance and flexibility.
They are overall pretty easy to set up and use. Once you take the time to understand how to use it properly and know what kind of exercises you can really get a killer workout. Using your own bodyweight as a powerful and compelling machine that can improve your fitness and health is a valuable part of your training regime.
Adding suspension equipment will boost your ability to vary the type of exercises and as well as the level of intensity. Furthermore, if you know you need something that is portable and easy to take with you wherever you go, make sure to take a look at the packable most lightweight options--although these systems are designed to be portable, some are easier take with you when you travel.


Responsiveness
The way the best suspension trainers feel and respond to your body movements is key to getting a good workout.
All of the suspension trainer straps reviewed in this article are made of strong durable materials that will hold anyone, even larger bodies. As you increase your strength and fitness you need to increase the angle you use your suspension trainer. Using your bodyweight, you want to be confident in your equipment. The straps are generally made of heavy-duty nylon with supports in areas with high wear.
Traditional functional training takes into account the importance of strength and the physical body. If you know you need something that is really responsive, make sure to take a deeper look at reviews by actual users. This will help you get a better picture of how responsive they really are and what types of workouts you can do with each trainer.
If you are dead set on a specific suspension training strap, we encourage to look into it a little further--just to be sure that it will cover all of your needs. Suspension trainers are designed to provide total body workout and they are all really versatile--however, some are more intense than others and may not be a great fit for you. The way your kit feels and responds to your body movements is key to getting a good workout.


Style
It's important to get the right type and style of suspension trainer for your needs.
There are many styles and designs to choose from so be sure to consider all of the choices available. The major difference between these suspension trainer systems is the strap system, handles, and mounting options. Some systems have one or two anchor points. The mounting accessories can be general anchors or those that are made for doors.
Some have extenders that allow you to anchor to high points or to wrap around large objects such as a tree trunk if you were outside doing your workout in a park for instance. The straps tend to be adjustable to account for the location of where your system is mounted. Handles tend to vary between systems and tend to be personal preference. They can be soft, rubber, plastic or have texture on them for grip.
They should be made with antimicrobial material and/or be easily cleaned and wiped down with minimal breakdown in the materials. When looking at style, just keep in mind that you consider your needs and where you will be using it. When we discuss style, we don't mean color or how great it looks once you put it up--instead, we are referring to how you plan to use it and where you plan to use it or take it to use.


Value
At the end of the day, it is important that you invest in a product you love and that you feel you get your money's worth.
Top brands will be on the market at a significantly higher price but offer superior durability and strength and can be used either at home or commercially. The lower priced suspension training systems we reviewed may not be the best fit in a commercial or professional setting, but they will do the job well at home even for larger bodies at work.
Even though some trainers can be on the pricey side you get all that because you just need to use your own bodyweight, so when you think about it, even pricier options are still economical when you compare another workout equipment that you have to purchase and may not serve as many options. However, we want to make a point to mention that value does not just refer to the cost of the system.
Rather, we want you to make sure to look at as a whole and see what it offers to you. Think about the features you are looking for as well as what workouts you want to use it for. Make sure to take your portability and durability needs into consideration--at the end of the day, no matter how much or how little the suspension trainer system costs, you are going to want to invest in something that actually works for you.


Ease of Use
Spending money on something you don't like using is a waste so be sure to consider how easy the kit will be to use. As with any exercise program, understanding how to do the exercises correctly is important to your overall health and success. If you are new to fitness, it might not be a bad idea to first work with a personal trainer to learn and be comfortable with the basics.
A professional can also help motivate and encourage you as well as design an appropriate program that will fit your specific needs. One thing for sure is, once you start suspension training you are really going to enjoy the variety of workouts you can do and the intensity that you can achieve. You will also like the results including the strong core you will achieve by doing these stabilizing workouts.
At the end of the day, some of these suspension trainers are more difficult to use than others. If you already have experience using a suspension trainer then you will probably have an easier time setting it up and using it. All in all, just make sure you get a system that you can handle and get accustomed so you enjoy using it every time you workout.
Expert Interviews & Opinions
Most Important Criteria
(According to our experts opinion)
Experts Opinion
Editors Opinion
Users Opinion
By Default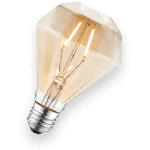 Strength and Cardio in a Portable package.
Created by a former Navy Seal, this type of training increases strength, can improve cardiovascular functioning all while also advance your balance and flexibility.  They are overall pretty easy to set up and use.
Once you take the time to understand how to use it properly and know what kind of exercises you can really get a killer workout. You will also find that suspension trainers offer you versatile workouts that you can switch up at any time.
Once you accomplish a goal or find that certain movements are getting too easy, you will have scaling options to make the same movements more difficult, which will give you more of a challenge.
Don't forget about the Great Outdoors.
When the weather is acceptable to take your suspension trainer outside and secure to a sturdy tree limb, clothesline pole or any other suitable object so you can workout and enjoy new scenery and fresh air.
One of the best things about the suspension trainer is you can easily take it anywhere you go. If you want to hit your favorite trail, or don't want to miss your daily workouts during your trips, just toss your suspension trainer in your bag and bring it.
Once you learn how to properly set it up, you won't have a problem taking it with you whenever you travel and setting it up.
Other Factors to Consider


Bottom Line
Other factors to consider when buying a suspension trainer are that many come with multiple accessories like workout guides and exercise charts, the Qon Quill comes with resistance bands! These added extras can also justify a particular price of a system. Or these extras might be things you really don't need.
The exercise guide in particular that comes with so many systems is a really nice addition. If you have never worked out with a suspension trainer, having guidance on what types of exercises and how to perform them is an invaluable tool. Overall, we want you to consider all of the criteria mentioned above before making your final selection.
Doing so will ensure you end up with the perfect suspension trainer for you and that you get the most out of the system you choose. If you pick the right one the first time, you won't have to worry about wasting money or having to go back to do the research you should have done, to begin with.


Comfort
While suspension trainer system is pretty simple and to the point, some can be less comfortable than others. Some suspension trainers take specific needs into account, while others are designed to just get the job done. If you are a beginner, or if you have never owned your own suspension trainer, you may want to start with a simpler one so you can get the hang of it.
However, if you already have some experience with a suspension trainer, then you know just what we mean by comfort. When looking at comfort, we took a look at the handles--where they cushioned or padded? where they too thick or too thin for your grip? How comfortable were they to hold onto during more advanced and complicated workout routines?
We also took a look at how secure the system was once installed. Believe it or not, if it is not securely in place, the suspension trainer can cause discomfort and may make your workouts less enjoyable--not to mention it may not even stay in place So, at the end of the day just make sure you invest in a suspension trainer that is comfortable enough for you to use no matter where you train.
Frequently Asked Questions
q:

How do suspension trainers work?

a:

Suspension trainers will have a carabiner that connects to an anchor point. They use straps that can be adjusted for length and loops or handles are at the end of the straps for your feet and hands. You basically hang from the straps and use the weight of your body at varying angles to be your resistance. You adjust the length of the straps to change the intensity of your workout.
q:

What are the benefits of using a suspension training straps?

a:

There are many benefits of suspension training. These trainers are fairly easy to set up and take down and they can fold up compactly. They're also fairly light, makes them easy to pack and travel with. You can get a full body workout, exercising each muscle group effectively and you can adjust how you do each of your exercises to get your heart rate up and get a cardiovascular workout.

While you are doing your exercises you have to stabilize yourself hanging from the straps, so you are working multiple body parts at the same time.In doing so you are pretty much forced to work your core. Suspension training is low impact and distributes your weight evenly, so it is easy on joints.
q:

Can you isolate your abs with a suspension trainer?

a:

Yes, you are always engaging your core when you are doing most of the exercises. However, you can also isolate and target various parts of your midsection with exercises such as knee tucks, front rollouts or pikes to name a few. Exercise guides with these systems will have information on the many different exercises you can do for any body part.
q:

What are the benefits of improving your core strength?

a:

Working out and gaining core strength is much more than just flat solid abs. A solid core provides for our entire body's strength and stability. When you have a strong core your muscles they will actually hold your spine in place. That balance will stay adjusted at all times even when we go to bed at night.

That proper alignment and improved posture with a strong core don't end there it also helps you by improving your nervous and your circulatory systems. That is not all when you have a fit and strong core, it provides for the basis to which you can develop strength throughout the rest of your body.

Your muscles help you engage in actions like walking or running and basically all movements you do. As you age you will see muscle loss, and as a result, your body fat increases. Not only will the best suspension trainer burn calories, but it will also improve and maintains your strength, flexibility, and balance and it helps ease the loss of muscle with age.
Subscribe to our newsletters