17 Best Treadmills – 2021 Buyers Guide
last updated:
Mar 27, 2021
A treadmill can be an excellent addition to your home if you want easy access to your
daily cardio routine
— especially for those rainy days or for days you just don't want to leave your house.
Treadmills are especially great for anyone starting out on their fitness journey or for anyone who just finds it daunting to have to hit the road or trails to get their daily runs in. The best home treadmills are definitely worth the one-time investment if you want to control your runs and don't want to worry about running back.
So, if you want to stay in and get your run in, take a look at our list of the best rated treadmills to learn more about what they actually bring to the table and find the right one for your home.
This is the best product on our list that is currently in stock:
NordicTrack x32i
Why is it better?
50 workout programs
32" high definition screen
300 lb weight capacity
Inclines up to 40%
Declines to -6%
In a
Hurry? Editors choice:
Test Winner: NordicTrack x32i

28
Researched Sources
4.2k
Reviews Considered
19
Hours Researching
29
Products Evaluated
Features
Speed
Value
Size
Ease of Use
By Default
17 Top Rated Home Treadmills
Criteria Used for Evaluation

Features
...you're essentially going to be choosing among the features of the machine.
In the treadmill world, this is typically what sets most models apart from each other. Once you get past the width of the running belt and price, you're essentially going to be choosing among the features of the machine. As cutting edge features like web-enabled touch-screens and sophisticated shock absorption systems get included in the machine, the price rises.
Think about how important it is for you to be able to track the calories you've burned and whether you need that heart rate monitor, or if those are things that sound cool but in real life you'll never end up using them. If you're a big-time fitness enthusiast then you're probably going to want these things and more, like the ability to sync with an app to download workouts or upload your progress and training.
Or you might not be a hardcore runner, in which case you probably just want something simple that can keep you track with your fitness goals when the weather or your schedule has other plans. Whatever your needs and preferences are, just make sure you prioritize them on your search for the best running machine for you.

Speed
Let's take a look at some of the treadmills for home use that made our list, and what you can expect from them.
While we are outdoor enthusiasts ourselves and love getting out there to run with Mother Nature, there is nothing like having a treadmill in the comfort of your own home. The freedom of being able to go running for as long as you'd like no matter the weather outside or time of day.
If you've experienced waiting for a treadmill at your local gym, or the January and February New Year's Resolution rush that makes it a challenge to even park your car, then we're sure that you've been thinking about getting a treadmill for a while now. We have researched through thousands of user feedback and reviews to bring you the very best of the best on the market right now.
We know that this will be a big investment, so we looked at all the differences between the options in an effort to give our readers as much information possible to make their decision. Let's take a look at some of the home treadmills that made our list, and what you can expect from them.
Going through countless user feedback and by reaching out to reliable sources, we checked and double-checked for the machine's durability. Any treadmill that demonstrated consistent mechanical or technical issues was simply cut from our list. We heard plenty of horror stories of machines malfunctioning, belts coming loose, and power cutting off mid-run.
This is a symptom of market saturation; there are simply too many untrustworthy manufacturers running fly by night operations to sell sub-par treadmills. Nothing feels worse than spending a considerable amount of money for a huge cardio machine for home that breaks down within months of operation.
No matter which machine from our list you choose, they are all the most dependable and durable models on the market today.

Value
We made sure to include treadmills that will fit into every budget.
Price is important to many people, especially those of you with a budget. But price doesn't necessarily take into account your unique needs and circumstances, and what's most valuable for you. Take into consideration the features you are looking for, any sales you may find, and make sure you aren't paying for any add-ons you don't need.
As I mentioned earlier, manual treadmills are more affordable than motorized options–so also consider which of the two you need. As far as comfort, the most comfortable options are a bit pricier but well worth the cost. Which one you get will really depend on your budget and what you are looking for in a running machine.
Overall, the right running machine for you should be worth every penny. No matter how much or how little you end up spending on it, you should feel like it was the right investment for you. In order to achieve this, you will need to make sure you put your needs and preferences at the forefront when researching running machines.
We completely ignored the hype when compiling our list, and instead listened to what actual users had to say about features, value, convenience, and performance about their machines, after they've put them through their paces. This ensures that you are selecting from a list of machines that runners recommend, not corporate sponsors.
We made sure to include home treadmills that will fit into every budget. When you are looking for a new treadmill for home use, the last thing that you want is a list of the most expensive models on the market. With a large number of products on the market and the lowering prices of technology, there really isn't any need to overpay to get a solid treadmill that will give you all of the features that you are look for.
In addition, working with an internet retail giant like Amazon gives us the confidence of being able to provide the best prices anywhere, sometimes as much as thirty percent under retail.

Size
There are lots of different sizes when it comes to treadmills, so make sure you get the right one!
Keep in mind where you plan to place the treadmill in your home or office. Considering the dimensions is crucial when making your selection because there are several different sizes to choose from. If you are limited in space, there are machines that fold and are easier to move for quick storage.
Machines with smaller footprints will also give you additional space for aerobic exercises or weights, so be sure to take all of these factors into consideration when making your pick. If the only treadmills that you have ever run on are found in gyms, remember that personal treadmills usually feature smaller belts, which means a tighter running surface.
There are full-size options on our buying guide that feature the same belt size, so there will be no issues if belt size is a very important factor for you. Just remember that the more compact and foldable models have a running belt that is slightly smaller than those found on their bulkier counterparts. This trade-off is an important consideration to make and be aware of when you are making your selection.

Ease of Use
Treadmills vary when it comes how easy they are to use--so make sure you get one you know you can handle!
One of the most important factors to consider when looking for the best treadmills because you need to make sure that you get one that you can use and get accustomed to quickly. Our list of reviews contains a lot of different types of treadmills with varying technology and we narrowed their ease of use to the following:
How easy is it to stop mid-workout if you need to
Sometimes we push ourselves too hard or maybe we may get a cramp mid-workout--regardless of what happens, we need to make sure that we are able to stop the treadmill if we reach that point of no return. Some of the treadmills have the common pull tab while others have an emergency stop button--but they are all easy to use, which is what we focused on.
Does it offer a compatible app and other features
A lot of treadmills nowadays offer a ton of additional techy features that are great--if you know how to use them. If you are someone who doesn't want all of the additional techy features, then you need to make sure that you get one that doesn't offer those. These can be difficult to get used to if you aren't tech savvy.
Are the controls easy to read and use
For the most part, this is a given for the treadmills on our list. However, we do want to point out that some of the treadmills have more buttons and settings than others. If you want something that is more minimalistic and straight forward, then make sure you stick to the treadmills that have fewer options on them.
What is the learning curve
Depending on your experience with treadmills, you may or may not need to take some time to get acquainted with your treadmill so you can easily use it. For the most part, the treadmills on our list have a short learning curve for most people--but of course, this depends on your level of experience and the types of treadmills you are used to using.
Expert Interviews & Opinions
Most Important Criteria
(According to our experts opinion)
Experts Opinion
Editors Opinion
Users Opinion
By Default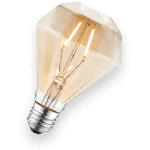 Cost Vs. Features
Buying a treadmill is an investment in the love of running and health. While some treadmills are less expensive, they do not always come with the same set of features. In general, more expensive treadmills offer more features than cheaper models do. You will find there are "gym status" treadmills on here as well--however, these are expensive and doesn't mean they have more workouts or better features than others (although of course, some do). Make sure to consider the feature you can't live without before making your purchase.
Give it a run before you buy!!
Before purchasing any treadmill, runners should research their favorite model extensively and see if any local stores or gyms have one. If possible, trying out the treadmill in advance is a great way to gauge comfort and fit. You can always opt for treadmills that offer returns after a specific time period or that come with a guarantee in case you don't end up liking it. However, if you take a look, at all of the features and read reviews before making your purchase, then you won't have to worry because you will probably have covered all of your bases anyway.
Other Factors to Consider

Advanced Features
If you have the luxury of shopping for your next treadmill with an unlimited budget, by all means, select the best buy treadmills with all the bells and whistles from our list. They are well worth it as you get an incredible amount of metrics and data for motivation and record keeping. However, even with an unlimited budget, if you don't plan on using all that data and features, consider a more pared down model.
There is no need to overcomplicate your workouts or pay for features that you don't really need. Likewise, if you are a data-driven athlete that keeps meticulous records and rely on all the information available to reach top-tier goals, then you should get the most features available. The amount of technology found in today's treadmills is absolutely incredible.
Manual Incline Verses Automatic Incline
While there are some seasoned runners that never alter the incline on their treadmills, there are others that incorporate different inclines throughout their routine. Consider this when choosing your home treadmill; it's a crucial factor. Even if you don't use the incline now, once you start to build more endurance and strength, you may want to begin to challenge yourself by alternating inclines mid-run.
The benefits of having a manual incline are that it makes the machine much more affordable, as the manufacturer doesn't have to include an additional motor and equipment to automatically raise or lower the incline.

Stability
The last thing you want to deal with is a fall off of your running machine. To avoid this, make sure you get a treadmill that offers great stability and that prevents wobbling from occurring when you are running on it.
The stability of your running machine is very important. The last thing you want is to have the treadmill wobble, bounce, or otherwise move around and feel unstable while you're walking or running on it. We've all seen those funny videos where someone on a treadmill falls and hilarious hijinks ensue.
Well. we don't want you to be in one of those so we gave each treadmill on our list stability score to help you figure out which ones are going to the most stable. Be sure to note that foldable treadmills are inherently less stable than ones that don't fold. It's just part of the design limitation.
Having said that, foldable treadmills can still be very safe, effective, and fun to use while also being easier to move and store. The foldable treadmills we chose to feature on our list offer a great deal of stability-we made sure to check extensively before we decided to feature them on our list of reviews an recommend them to our readers.

Portability
Some running machines take up less space and are lighter in weight, so they are easy to move. Others fold up for easy storage and to free up space.
Portability is an excellent criterion to consider for those of you looking for a compact and easily storable option. Many treadmills produced today have a foldable design and wheels that allow you to easily move and store the machine. So especially if you live in an apartment or small house, or maybe you like to have friends over and entertain often and don't want a big treadmill in people's way.
Treadmills with features that make them easy to move and store are a great option to look at. Be sure to note, however, that foldable treadmills are typically less stable than standard options. On our list we feature several foldable and non-foldable treadmills, so you will definitely have options in both departments.
Keep in mind that some of the running machines on our list are large and bulky. This means they take up quite a bit of space and we highly recommend you measure your space and compare it to the dimensions of the treadmill before you decide to go ahead and order one of the larger models on our list.

Bottom Line
When it comes to finding the perfect treadmill for yourself, you need to make sure that you take your specific preferences into consideration. It doesn't matter where the treadmill lies in our list of top 10 if it doesn't offer what you need. Take a look at the following things to remember before making your final decision!
Does the treadmill offer the features and treadmill speed options you are looking for?
When it comes to features, no two treadmills are completely the same. Some may offer additional apps that you can sync them to while many do not. On the other hand, many treadmills offer preset workouts that you can use if you want, but they don't all have the same ones or the same options. Regardless of the features you are looking for, make your the treadmill has what you want specifically.
More importantly, while most treadmills are made for running, not all of them are. There are some options that are designated specifically for walkers or users who just want to jog. Before making your selection, make sure the treadmill offers the speed and incline settings that you need.
Will it fit your space and is it easy to use?
What's the point of getting a treadmill if it won't fit your space, right? If you are dealing with a smaller space you are in luck because our list features a few compact options--some even fold up for easy storage. Make sure you take measurements and compare specs to ensure you are getting the right treadmill for yourself.
Furthermore, make sure you invest in a treadmill that YOU can use. Sure, all of the treadmills on our list are among the absolute best options out there. However, there is no single one made for everyone--and one of the biggest factors is how easy it is to use because this will vary among users. What works for you may not work for me.
Is it worth the cost?
One of the most important factors to keep in mind is cost. We know many of our readers may be on our budget or only looking to spend a certain amount. That being said, make sure you find a treadmill that fits your needs and that you know you will actually be able to use for the long haul.
Frequently Asked Questions
q:

I'm really more of an outdoor runner, is it worth getting a home treadmill?

a:

Absolutely. In fact, most of the data that we went through seems to indicate that users that consider themselves to be "outdoor runners" use the treadmill more than others. This is because there are times when outdoor runners say to themselves: "it's too cold" or "it's raining" and they just don't go out for a run.

When there's a treadmill in the house, they say "I'll use the treadmill today" instead. We've all been there. A treadmill is the best way to ensure that you don't miss a day. For motivation there's always this quote: There are only 52 weeks in a year, how many miles can you fit into those weeks?
q:

I'm training for a marathon, will I benefit from a treadmill that has built-in software?

a:

Not really. There are plenty of guides that you can follow that will place you on a great path to being successful. While it's nice to have a built-in software package that will give you information for training purposes, you can do it yourself. Additionally, by recording your own stats "old school" style, you can go for outdoor runs and still have the new data that will not be logged into your treadmill.
q:

Are "Gym Quality" treadmills better for home use?

a:

It's a common misconception that big and bulky gym treadmills are the only way to go. This is because we have been conditioned to link quality with the large size of the treadmill. This isn't necessarily true. If you do not have the room or the tons of money for a gym-sized treadmill, you can still get a high performing, quality model that has a much smaller footprint.

User feedback has very high on all the models on our list; so don't be worried about selecting a model that isn't the same size as the machines at your gym.
q:

Will I need to calibrate my treadmill?

a:

You need to ensure you have set the calibrations correctly on the treadmill for time and distance. As this treadmill is new please check the instructions manual for calibrating it and follow the step by step instructions. You can also time yourself as you know how long it will take you to run a kilometer ( mile) and compare what you know to the stats put out by your treadmill--and adjust as needed.

If you move your treadmill, you should re-set the calibrations or if you have changed the settings to match a type of running difference which you were using for training after doing that you will also need to re-set it.
q:

What should I expect in terms of belt maintenance?

a:

The level of friction between the deck and the belt must be constant if it's not kept lubricated the result will impact negatively on the drive motor and the electronics within the control board. Different treadmills have slightly different suggestions for how often the belt should be lubricated, check the instruction manuals which came with yours.

Treadmill belts are very durable and can last for a long time, generally, you just need to keep an eye on it, look for signs of wear and tear, fraying or looseness due to stretch. Trust your own judgment, if you sense it needs changing, go ahead and change it as this will ensure no accidents happen as a result of it malfunctioning or breaking.

Each time you take a run on your treadmill you must check that the belt is properly tensioned and centered. Find the tension bolts and access holes, look at the rear of the machine to locate them, when you got your treadmill it came with a wrench key device so you can adjust the belt for the right level of tension. Ensure the belt is adjusted to stay correctly centered and has enough tension so that it will not slip.

To ensure durability and longevity of performance for your belt it would be best to think along the lines of 'prevention of problems' therefore it would be good maintenance practice to lubricate the belt after every one hundred hours of use.
q:

Do I have to use the treadmill mat?

a:

The mats are important because of no matter which type of surface you set up your treadmill on, the mats will reduce vibrations between your machine and the surface. As you are using a concrete floor it's a very good idea to use the mat to keep down the effects of vibrations.

At the end of the day, even the best treadmills need a mat--so keep that in mind!
q:

What are the different types of running machines?

a:

Manual treadmills – activated by your movement and highly affordable

Folding treadmills – great for those of you working with smaller spaces and are much easier to store when not in use

Motorized treadmills – These are powered and automatically adjusted. However, they are more expensive.

Non-folding – you cannot hide it, it doesn't fold
q:

What are the pros and cons of having a treadmill?

a:

Pros:

Treadmills can be used any time of day and no matter the weather–meaning you never need to worry about having to cancel your run! They are easy to use and can be used by all, young or old. Many allow you to track your calories, control your speed and incline level, monitor your heart rate, track your progress, and even allow you to track your progress over time.

Cons:

Treadmills can be bulky and take up a good bit of space, especially in smaller houses or apartments. They also tend to be expensive (especially if you go with motorized ones and more features) and will also raise your electricity bills. Manual ones are louder than motorized ones–which may annoy people in the same room your in.

Overall they are an excellent way to ensure you don't miss any of your training days and a great addition to your home gym.
q:

Are these treadmills just for home use?

a:

While these are most often found in the home there are many other options you can use in other places. There are desk treadmills that can be used in the office, foldable options for other places, and options that would also function at a fitness center. Overall, however, these are the best running machines out there.