Best Triathlon Bikes Tested & Compared
last updated
Jan 13, 2019
When it comes to triathlons, it's important to keep up with the best triathlon bikes. If you're serious about competing, then you need a bike that is specifically
designed for speed
so you can shed time and get to the finish line quickly.
Regular bicycles won't make the cut in a triathlon because they aren't designed for them. The best triathlon bikes are designed for speed and created to engage your quads by forcing you to push slightly back—unlike a regular
bike
where you push down—to propel you forward at a faster rate. This is more efficient and, since triathlons are composed of
cardiovascular activities
, efficiency is key.
If you're serious, check out the best triathlon bikes below!
This is the best product on our list that is currently in stock:
Savadeck
Why is it better?
Good price point
Comfortable
9 speeds
Contoured seat
In a
Hurry? Editors choice:
Test Winner: Savadeck

16
Researched Sources
1480
Reviews Considered
14
Hours Researching
20
Products Evaluated
Comfort
Stability
Durability
Terrain
By Default
In Depth Review Top 10
Diamondback Series F
Savadeck
Eagle T Series
Kestrel Talon Tri Shimano 105
Eagle AT1 Aero Shimano 105
Stradalli TTR-8
Valdora PHX 2
BLUE Triad
Eurobike
GMC Denali
Table of contents
Criteria Used for Evaluation
Other Factors to Consider
Frequently Asked Questions
Sources
Best Triathlon Bikes


Comfortable
Produce half the drag when compared to other triathlon bikes
Highly durable
Works for almost all body types
This one is one of the best triathlon bikes you can buy online. It has proven to be among the best of the best and, while it is pricey, it will help you push your performance over the edge during your competitions.
Read more
Comfort / Stability
This one works for almost any body shape and makes your rides as comfortable as possible. It has a unidirectional carbon frame that makes it possible and is one of the few bikes that works for most users.
Durability / Quality
This one is highly durable and top of the line. It is built to last and will help you during all over your races for a long time to come.
Cost or Value
This one is super pricey but well worth the investment if you are looking for something that will be there for you long term.


Good price point
Comfortable
9 speeds
Contoured seat
This is a road bike that some beginner triathletes really like. While it isn't great for technical terrain, this is an excellent beginner bike that is also affordable, lightweight, and comfortable.
Read more
Comfort and Stability
This bike is comfortable and easy to get accustomed to. It has 9 speeds and has been wind tunnel tested. It features an aerodynamic seat that contours to you so you have additional comfort and security while riding.
Durability
This bicycle is really durable when compared to the price.
Price
All in all, this product from Savadeck is listed at a pretty great price point.


Lightweight
Versatile
Reduces Fatigue
Comfortable
100% money back guarantee
Durable
This is one of the best triathlon bikes out there and it's packed with features triathletes everywhere will love. Read on to learn more!
Read more
Comfort/Stability
This bike is incredibly lightweight and its vibration dampening allows for increased comfort during your rides. It is versatile and provides great stability.
Durability
This one is really durable and made of carbon construction and an aero frame tubing.
Price
The Eagle T Series costs a good amount but also comes with a 100% money back guarantee.
4

. Kestrel Talon Tri Shimano 105


Comfortable
Great for beginners
Affordable
Provides a smooth and comfortable ride
Not great for professional triathletes
The Kestrel Talon triathlon bike is an excellent choice for beginner triathletes. It is one of the most popular options available and also on the affordable end of the price spectrum when it comes to triathlon bikes.
Read more
Comfort and Stability
This triathlon bike is a beginner bike and still has many of the qualities of a professional bike. It is a good, and comfortable introduction to the more professional bikes available. This bike will help you improve your speed without sacrificing comfort.
Durability
Kestrel's carbon fire bikes are highly durable. They pride themselves on providing the highest quality out there.
Cost and Value
This bike is a highly affordable beginner bike. It'll help you push your limits without breaking the bank.
5

. Eagle AT1 Aero Shimano 105


Responsive
Durable
Lightweight
Stable
Great design
Compatible with carbon wheels
This bike looks great and will help you push yourself to beat your own times. It has a sleek and standard design that makes it efficient to use. It's comfortable and durable--and a great long-term investment.
Read more
Comfort/Stability
As far as comfort triathletes will find this one is easy to transition too after your run. It is designed to be responsive. This bike will give you a sturdy and smooth ride that will allow you to focus on keeping your pace so you don't fall behind or overwork yourself. The bike seat is comfortable, padded, and designed to adjust to you--however, if you want to switch it out you can as long as it is compatible with the bike itself.
Durable
As far as durability, this is a bike that will last you for years to come if you keep up with it and take care of it properly. It has a rigid Aero frame that's lightweight, durable, and designed for speed. You can also get it with long-lasting carbon wheels for a slightly higher price
Price
This Eagle bike is expensive but if you make the investment you won't be disappointed. If you are an avid triathlete or are on the way to becoming one, you will love this bike because it's really durable and designed to help push you to the limit in terms of speed.


Adjustable cockpit
Advanced frame design
Highly durable and anti-corrosive
Flexible Aero bars and hand rests
Mechanical shifting gears
Not as well known as other brands
Loud
This is another pricey option but it's advanced frame make it well worth the investment. Although it is not as popular as many other options, this one is definitely worth every penny and will help push your performance over the edge.
Read more
Comfort/Stability
This bike is designed to provide both comfort and stability. It has durable and flexible aero bars as well as an adjustable carbon seat so you can customize your comfort for each ride.
Durability
This one is highly durable and made of high-quality material.
Cost
This bike is pricey as well, but given its durability, easy to use gear shifting, and advanced frame design make it worth every penny.


Seat angle is adjustable
Really comfortable
Sturdy ride
Comes with a warranty
Durable
The Valdora PHX 2 triathlon bike is one of the most comfortable ones out there. It offers a smooth ride that you won't want to end and ensures you can focus on your time and speed instead of constantly adjusting yourself to get comfortable.
Read more
Comfort/Stability
As I just mentioned, this bike is really comfortable. Its aero frame gas the triathlete in mind. The bike is lightweight but still delivers a concrete, stiff ride that will make sure you feel secure and in control, no matter how tired you get. It has an adjustable seat tube of 73 to 79 degrees so you can pick your poison--if you are serious about shedding your time this is great because it gives you the option to adjust your comfort levels and sacrifice them a little bit for speed and efficiency. This bike is perfect for beginners and professionals--or for those that want to start moving towards becoming an avid triathlete.
Durability
This bike is made of high-quality materials that make it durable and long lasting. It will last you race after race and help you train faster and harder as you prep for each of your triathlons.
Price
This one is expensive but given its versatility, it's definitely worth it. It also comes with a no-fault crash replacement warranty as well as a limited lifetime warranty--which shows how much the company stands behind the quality of their bike.


Helps you shed your time
Comfortable
Pretty sturdy
While this brand may be less well known, it does not take away from the excellent features it offers. This one is great for beginners and is great for triathletes looking for a fast bike.
Read more
Comfort/Stability
This one is really comfortable and provides excellent stability. While it isn't meant for technical terrain, it is perfect on the road and will help you shed the precious seconds you will need to win.
Durability
According to the vast majority of reviewers, the Blue Triad is pretty durable but not as durable as other options on our list.
Price
There's no getting around the fact that this product is pretty pricey. However, it is definitely justifiable when considering the features and overall build quality it provides.


Great for beginners
Affordable
Comfortable
This 21-speed bike is a perfect option to bring with you on your next race - and it is highly affordable!
Read more
Comfort/Stability
This bike is an excellent option is really comfortable and comes with additional pedals. The brakes are great and this one is great for beginners.
Durability
This triathlon bike is pretty impressive in regards to durability, but this is far from the most durable. It's probably not the best choice if you're exclusively looking for a durable product.
Price
It's the most affordable option on this list, so take from that what you will.


Comfortable
Shimano gears
Precise levers and derailleurs
Highly efficient
Budget-friendly for a triathlon bike
Lacks functionality of premium triathlon bikes
This is one of our most affordable options, which may cause some customers to be hesistant. However, that doesn't mean it isn't packed with a ton of extra features that will help push your performance to another level!
Read more
Comfort/Stability
This bike delivers a highly comfortable ride thanks to its Shimano gear shifting technology. This is one of the highest performing gear shifting companies in use for modern bicycles so customers can rest assured that their races will be smooth and stable.
Durability
The use of 700c tires for this GMC bicycle ensures that racers are able to withstand a variety of obstacles during their experience, as does the alloy racing rims.
Cost/Value
This product is highly affordable when compared to others on our list. It isn't as high-performing as some of the pricier ones as a result; however, it's more than capable of handling the needs of a typical triathlon.
Criteria Used for Evaluation

Comfort
Comfort results in a better and longer lasting level of endurance. One of the most important components of any triathlon bike is the seat. It's set at a steeper angle that allows the rider to sit in a more aerodynamic position. This allows the person to bend at the hips and to push out using their quadriceps. Part of the design is based on creating a heightened level of comfort for the rider. This allows them to focus on their performance and less on stressed muscles. During some races, a triathlon bike may be used more than anything else. This is when comfort becomes key in your ability to compete and perform well during the race.
Comfort is important because long-term comfort supports endurance and performance. It is worth your time getting a professional to check your measurements and test out your level of flexibility. You want to get a bike which works with your choice of riding and your body frame. When you see a bike you feel will work for you, ask to try out the bike to see if it works with you.
When considering a triathlon bike, it should allow you to sit forward in a good aerodynamic position so that you can cut through wind resistance. Get advice from a professional to ensure you get a bike which will work with you. If it's a road bike which you are looking to get, this can also be used for a triathlon, road bikes are built for comfort, very versatile and you will sit more upright and further back on the saddle. You could use clip-on style aerobars, make a few adjustments and the bike will be a lot more aerodynamic.
Final word, you can be fast on whichever type of bike you choose, so long as you get comfort and a bike which works for you.

Stability
Triathlon bikes are engineered based on a geometric formula that increases their speed and aerodynamic capabilities. While speed is usually the top consideration, it's important to make sure that the rider is able to keep control of the bike. The last thing anyone wants is a high-speed crash in the middle of their race. The harder a rider has to work to keep the bike on the road, the more energy they're exerting that could be better used elsewhere. A good triathlon bike will allow the athlete to be seated in a forward leaning position. This lowers their center of gravity and increases their balance. Stability is definitely something we took into consideration when reviewing these products.
Which is why you'll find that the bikes on our list provide a sturdy and rigid ride. They will keep you feeling firmly connected to road or terrain you are on so you don't have to focus on keeping your balance. Instead, you can focus on your form and keeping your pace steady and efficient so you can shed seconds, or even minutes off of your time. A sturdy and stable bike doesn't mean it's heavy either. Triathlon bikes are typically lighter in weight so that shows that they don't have to be heavy. Weight does not equate to stability, rather the design and how the bike is designed does.

Durability
Few things are as embarrassing as having a piece of equipment fall apart mid-race. Think of your triathlon bike as an investment in your athletic prowess. You want it to stand up to punishing conditions while continuing to maintain its structural integrity. It's important to look at the materials that a bike is made out of. You want a lightweight build that's as simple as possible. The fewer features, the less likely it is to break or get weighed down.
A lot of serious athletes and professionals use bikes with a carbon modular build. This is extremely lightweight and portable, but it comes with a price. These bikes have a tendency to be fragile, and extremely expensive. If triathlons aren't something you're considering as a lifelong athletic accomplishment, then you may want to invest in something that's not as pricey.
Durability will always mean better quality materials and better quality materials will always assist for achieving a better performance while keeping down the costs of maintenance. If you pay for materials which look nice but lack durability you are going to hit higher maintenance costs in the long run. Ignoring the criteria of durability can and will directly impact on your performance.

Terrain
The type of bike you choose needs to meet the demands of the types of triathlons in which you are competing. If you are racing on a road course, a road or racing bike is probably the best choice for you. If your races involve trails or mountain terrain, you will most likely benefit from having a mountain bike. Do you race on both? A hybrid might be a good choice for you, or even having one of each type of bike (if you really want to splurge).
Don't skimp out on considering the terrain you will be on because you don't think its important. Safety is included here and a road bike just won't give you the stability you need on rough terrain while those designed for off-road races will hold you back on the road. Also, consider the wheels you use on the bike--carbon wheels will give you a speed advantage and are more durable, but they are best for the road and don't have as much traction.
Expert Interviews & Opinions
Most Important Criteria
(According to our experts opinion)
Experts Opinion
Editors Opinion
Users Opinion
By Default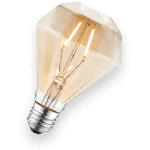 Practice Your Gear Changes
You probably know by now that you need to shift the gears in your bike to accommodate different terrains and inclines. This is true whether you are participating in a triathlon or just using your bike for casual sessions. However, in the former case you are going to want to learn how to anticipate these gear changes ahead of time. This will allow you to best optimize your cycling so you can guarantee the fastest possible speed and shortest completion time.
Remember To Stay Hydrated
When you're cycling for long periods of time, your body still needs hydration even if it isn't to the same degree as it does while running. For this reason, you're going to want to figure out an intuitive way to manage your water consumption while on the bike. The key is to find a way to store as much water as you need without negatively affecting your top speeds and finding a way to access this water without losing the ability to steer or shift gears.
Other Factors to Consider

Ease of Use
Triathlon bikes are extremely unique and may not be able to be serviced by a regular bicycle shop. Maintenance is definitely something you need to consider before making your purchase. This is an item that you're going to be using under stressful circumstances, and this means that it's more likely to sustain damage. If your triathlon bike is from a foreign company, this could mean ordering very expensive parts from overseas.
It definitely helps if you choose a model that you're capable of maintaining yourself. Always look at the parts and the way that they're used on the bike. This can make you aware of areas that experience a higher level of wear and tear. This is also another factor we looked at when reviewing these products and creating our list.

Size
When you choose a bike, comfort is of paramount importance, discomfort is physically and motivationally very demotivating while also sapping personal endurance capability. These factors are the very areas where you want to feel motivated.
Choose a bike with which you feel comfortable, talk to the outlet about a bike with a design which works with your body frame, weight, height and levels of comfort. Test ride the bike if possible or at least read good professional researched reviews about the bike so that you know what to expect from it.
Experts will advise you to view purchasing a bike in the same way you purchase clothing, you will only wear something which works with your physical needs. When you are in a competitive event you will want a bike which specifically works in harmony with your body for comfort. When you have a consistent comfort level you then have zero distractions which can drain you physically, psychologically and generally demotivate you while steadily draining your personal endurance levels.
Defining comfort is not all that complex, when you get on a bike and ride it, you will know if it works with you or with lots of effort, it works for you. Naturally, we want to choose the bike which works harmoniously with us and not a product which requires lots of effort to make it work for us.
We are all different heights, shapes, weights, and sizes, therefore it is important to choose a bike which gives us comfort, once we get these criteria right, all the other positives naturally follow with it.

Versatility
Choosing a bike reflects choosing a companion that you will want to be reliable, especially when you may want to enter competitive events or at the very least you will be riding on challenging terrains and courses.
For all of us, the price factor does influence us. You can be a beginner or an expert but you need to accept that the amount you pay for a bike will directly impact on the level of comfort, performance and product durability.
It's no accident that cheaper products are dressed up to look more pleasing to the eye but only offer basic levels of performance and comfort and are not constructed from materials with durability in mind.
In Korea they have a saying, buy a cheap nice looking pair of shoes and within a short time you will have to replace them 2, 3 even 4 times, you end up paying much more. Or buy quality and keep that pair of shoes for many years. Of course, this philosophy applies to everything, including choosing a good bike.
Be willing to pay for quality, performance, comfort, and durability, choose a bike with all the needed features and avoid having to pay for future upgrades and much less maintenance cost. Pay more for the right bike and save money while enjoying your choice.

Value
Importantly for beginners It's suggested going for the high-quality bike, sure, the price will be higher but you're going to save a lot of money by eliminating the need for future upgrades.
Choosing a high-quality ride means you are going to start off with a lighter frame for a better performance level. Look for steel or aluminum frames as these are a lot more durable but if you have the money to invest, look for a carbon bike frame. These frames are lighter and will absorb vibrations which will mean a smoother ride.
With your budget in mind and knowing the need to spend higher to save later. You can also check out bikes which are a combination of carbon materials and aluminum.
Reality sets in when we consider price because no matter what we buy, the more we pay the better the product. If you invest in a low budget model then you can expect more maintenance costs and more costs as you upgrade the bike. Eventually, you may well find yourself having paid out more than if you had chosen a good quality bike for your first riding experiences. Without a doubt, experienced riders will put aside cost when they choose a bike because they are very aware that paying more to invest in comfort and quality will result in much better performance.
Frequently Asked Questions
q:
What makes a triathalon bike different from a regular bike?
a:
The biggest difference between a tri bike and a traditional road bike is the angle of the seat, which is also known as the saddle. The angle of the seat determines how a rider is positioned on his or her bike.
A triathlon (racing) bike has a steep seat tube angle, forcing the rider forward into a crouch, which is a more aerodynamic position, enabling the rider to go faster.
A traditional road bike has a shallower seat tube angle. This allows the rider to sit back. It is a more comfortable position for long rides or when encountering uneven terrain.
There are a few other differences… keep reading to find out what they are!
q:
What is a seat tube angle and why is it important?
a:
If you thought you were done with math classes like geometry when you finished high school, you were wrong. There is a special kind of geometry, called bike geometry, that is used to engineer bicycle frames to optimize performance. The seat tube angle is just one of the features of a bike frame. It is the angle made by the tube that supports your bike seat in comparison to the ground.
A steeper angle will position your seat, or saddle, forward, while a shallower angle will position the seat further back. Steeper angles are better for racing because it allows the rider to crouch into a more aerodynamic position. Shallow seat tube angles is better for more relaxed riding, as it transfers the weight to your hips and glutes.
The steepness of the seat tube able varies by bike type.
Road Bike: 73 to 75 degrees
Mountain Bike: 71 to 75 degrees
Hybrid Bike: 71 to 75 degrees
Triathlon Bike: 75 to 80 degrees
Most bikes have adjustable saddles, so you can move it to meet your level of comfort and to enhance your performance.
q:
Do I really need a triathlon bike?
a:
This really depends on how serious of a triathlete you are. Most beginner-friendly races will be filled with participants that use whatever bike they had laying around in their garage, which is perfectly fine to start out.
However, once you plan on becoming more dedicated to racing, you should consider upgrading to a bike that is fit for this type of competition. There are four main types on the market: road, mountain, hybrid, and triathlon. The differences between these bikes are as follows:
Road Bike: A road bike is characterized by skinny tires and a skinny frame, with a typical seat tube angle of 73 to 75 degrees.
Mountain Bike: This type of bike usually has wider tires and a deeper tread pattern to deal with off-road rides and obstacles. The seat tube angle ranges from 71 to 75 degrees.
Hybrid Bike: A hybrid bike is similar to a mountain bike in that is will usually have wider tires and deeper treads than a road bike. However, a hybrid bike is meant to be ridden on roads and light-off road courses, and is not necessarily meant for the heavy duty-obstacles that can be found on mountain trails.
Triathlon Bike: A triathlon bike is also known as a time trial bike. Their frames and tires are skinny and are intended to be ridden on roads. The real difference between a road bike and a triathlon bike is in the handles. A triathlon bike will have aerobars in place of traditional-style handles. This helps make the bike more aerodynamic to increase speed. Triathlon bikes usually have a seat tube angle of 75 to 80 degrees.
Now that you have this information, think about the type of courses you race. Select the type of bike that is best suited to your race type.
q:
What are the most important features I should look for in a triathlon bike?
a:
The features you choose are really dependent on the bike course portion of your triathlon.
If you will be riding on a road course, this type of model will likely serve you best. They are lightweight, aerodynamic, and are designed to move you fast and efficiently along roads and paved surfaces.
If you will be competing on a trail or mountain course, you will want a mountain bike. Wider and heavier than racing bikes, they are engineered to withstand impacts and rugged terrain. A mountain bike will get you through a course safely and efficiently.
So, the bottom line is to know your race, and select a bike that can meet the demands of the bike course.
q:
Which is more important in a triathlon bike: speed or durability?
a:
This is really a personal choice, however, the terrain on which your triathlon is taking place should be a factor that is given serious consideration when choosing speed or durability.
Fast bikes are usually racing bikes. They have light and aerodynamic frames that are usually pretty stiff. The tires are narrow and the handlebars are of a non-traditional, aerodynamic style and are usually set lower on the bike. The seat of a racing bike is also steep, forcing you forward into a crouching position. Racing/Tri bikes use caliper brakes to slow the bike down without affecting the weight. Racing/Tri models are made for flat, road or track conditions.
Mountain bike, on the other hand, have wider frames and wider tires with deep treads. Together, these allow the bike to absorb heavy impact and handle the uneven, rugged terrain that is usually encountered on trails and mountain paths. They also have shock absorbers to help handle impacts, and their frames are built to withstand crashes (it happens!). Mountain bikes have disc brakes which are more effective in stopping the bike in muddy or wet conditions. They also have a less steep saddle angle, forcing you back on the bike. Mountain bikes are nearly twice as heavy as racing bikes, which makes sense considering they are engineered to be ridden on trails and unpredictable terrain.
When selecting a bike for speed or durability, it is really important to consider the type of race in which you're competing. A racing model won't serve you well on a mountain trail, and a mountain bike will surely slow you down in a road race. Choose wisely!
Subscribe to our newsletters