Best Vibration Machines Reviewed & Rated for Quality
last updated:
Aug 21, 2020
Fitness technology has made it easier to exercise without putting too much effort into it. Sounds weird right? But it's true! In fact, athletes and fitness enthusiasts are now able to tone their abs in the comfort of their living room, all without moving a muscle on their own. What makes this type of magic possible? Vibration machines!
Other health benefits of vibration machines include
improved circulation
and enhanced metabolism. All you need is 10 minutes daily and you can be on your way to attaining the perfect body you have always envisioned. However, with all the different machines out there, it can also be very difficult to choose the right one, so we made a list of the top 10 best vibration machines so that you can save time and get started on the road to fitness that's actually fun and easy!
This is the best product on our list that is currently in stock:

BARWING
Why is it better?
Adjustable plates
Easy to use
In a
Hurry? Editors choice:

Test Winner: BARWING

9
Researched Sources
2.5k
Reviews Considered
13
Hours Researching
14
Products Evaluated
Ease of Use
Advanced Features
Adjustability
Size
Value
By Default
Our Top 10 Vibration Machines
Criteria Used for Evaluation


Ease of Use
No one wants to spend their day trying to learn how to use a new device!
Vibration machines are meant to help you exercise with minimum effort while achieving maximum results. However, you are not going to achieve any of these if you are not using the machine correctly as you should. When it comes to exercise, you should always choose a machine that is both easy to use and operate.
The instructions or directions that are given should be easy to follow and use. In fact, even beginners should have an easy time putting it all together to be able to use it. Most runners, athletes, or fitness maniacs are busy individuals who neither have the time nor the patience to figure out how to assemble and use exercise equipment.
Therefore, if you are going to invest your hard-earned cash on a piece of equipment, you should make sure that you can actually use it to achieve the fitness goals you have set for yourself. Shop around to determine which one is easy to use, easy to assemble, and can help you to achieve results instantly.


Advanced Features
There are many different features and perks featured here, so be sure to check out each machine we have included and see which ones have the features you are looking for.
A sturdy base, an upright style, and a compact design may not be enough to give you the ultimate workout experience. You may need more information about your body and health status to be able to make the right fitness decisions.
So when we talk about advanced features we are talking about the computer display that comes with each vibration machine and how well it works to help you achieve your goals. Most pieces of exercise equipment these days have a computerized screen to display vital information about the user's health indicators. For instance, some of them have BMI (Body Mass Index) sensors fitted to the handle that can help detect vital information such as the pulse or heart rate.
Computerized screens display important statistics about your health, including calories burned and minutes spent on the machine. It is very important for individuals who have limited time to dedicate to training and performing complex exercises at the gym. It's much better if you have your progress displayed on a computerized screen to help you make important decisions about your health and fitness.


Adjustability
Making adjustments to setting as well as handles are important to achieve results.
There are two basic types of vibration machines to choose from- the platform and the standing machine. We included selections of both on this list and each one has unique features and adjustability features that can make them easier to use. You should have no trouble finding one that is just right for your wants and needs.
One of the best parts about investing in expensive fitness equipment is to enjoy the wide range of custom programs it will offer, as well as creating your own customized workouts. There is no denying that standing on a rapidly shaking platform for 10 minutes a day will bring immense health benefits. Built-in programs allow the machine to oscillate at different rates. Whole-body therapy programs developed for both beginners and advanced athletes can be very beneficial.
Exercise lovers can improve the effectiveness of their routine training by transforming regular bodyweight exercises such as squats and lunges into vibration exercises that put the muscles through a series of minor contractions and relaxations to give you a therapeutic effect. The signals enter the bodily tissues and muscles to boost muscle strength through a series of muscle contractions.


Size
Before you buy, be sure to take measurements of your indoor space to ensure that you have enough room.
While many people tend to ignore this feature and assume that size does not matter, it is a very important feature. Keep in mind that you are going to use the machine in your home or office, and you might want to choose one whose size matches your available space.
If you have limited space for workouts, then you probably need a smaller machine that will not eat into your space and cause your home or office to look and feel smaller. Similarly, if you want to use it at home, then you must understand that the size will determine how much space you have left after installing the exercise platform. Some are bulkier than others and will take more horizontal and vertical space in your home while others are smaller and more compact.
However, note that the design can compromise some of the features you might consider helpful. This is why you should understand your fitness goals so that you can choose a platform that will help you to achieve those particular objectives. Those with handles to hold while training tends to be bulkier than those without handles and bars.


Value
As always, we want you to get the best products at price points that won't drain your bank account.
Vibration machines offer the user a surprising amount of value. Most of them cost just a couple hundred dollars or so, which is far less than most treadmills, stair climbers, or elliptical machines.
Our list features products at every price point, from expensive to affordable. No matter the final price, however, we were sure to only include machines that reviewers felt was well worth the money they spent on them. We assigned each product a rating based on its overall value, but rest assured that if it's on our list of the 10 best vibration machines, it will offer you great value in return for your hard-earned money.
Expert Interviews & Opinions
Most Important Criteria
(According to our experts opinion)
Experts Opinion
Editors Opinion
Users Opinion
By Default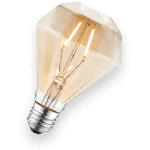 Slowly Build Up The Intensity
Vibration machines are a great way to workout and add another layer of depth to your workouts. And they are also safe and effective, but you have to use them, correctly and you have to start slow and build as you go. Jumping on for the first time and cranking it up to 10 will be asking for problems. Vibration may seem like a little thing but it can cause injury if you do not use it correctly and if you try to do too much too soon!
Consider The Style Of The Machine
There are two basic forms when it comes to vibration machines- portable and stationary machines. Most portable style machines are just the platform with no handrails or supports. Most stationary machines have the platform and support rails and displays. Portable vibration machines are usually compact and weigh less than 30-35 pounds while stationary vibration machines can be quite large and can be very heavy by comparison. Think about where you will be doing your workouts if you can move around from place to place and what features you want and need.
Help Fight Cellulite!
If you are having trouble getting rid of that little bit of cellulite in certain places, a vibration plate can help. While the best course of action is to increase your activity level and ditch the potato chips, these devices are just another tool to help you sculpt your body into an amazing beach bod!
Frequently Asked Questions
q:

What are vibration machines?

a:

Vibration machines are pieces of passive exercise equipment that use a series of vibrations and oscillations to rapidly contract and relax muscles to exercise, tone and shape muscles, burn excess calories, and get or stay in shape.
q:

How do vibration machines work?

a:

The machine's oscillation shakes and transmits energy to the athlete's body, and this has a contacting and relaxing effect on the muscles. Just as the muscles contract during normal exercise, using this type of exercise machine causes similar movements that burn energy and excess calories. This happens rapidly, multiple times per second. It causes the body to experience a tingling sensation that ultimately generates warmth in no time.

The feeling is similar to that of a high-intensity workout. The user has the option to choose the frequency and amplitude of the rapid movements. This stimulates the muscles through a reflex contraction and superior muscle-activation, and more muscle groups are worked in less time.
q:

Will a vibration machine be good for me?

a:

Many people often doubt whether they need a fitness system like a vibration machine in order to take their training to the next level. If you are wondering whether you need to buy one or if you should just stick to your regular fitness routine, then you need to evaluate your lifestyle and fitness goals. A busy lifestyle means it can be really hard to get to the gym and get a traditional workout. A vibration machine makes it super easy to exercise and attain the desired results in less time. How easy and fast one can perform a full body workout is as important as the art of exercising itself.

There is no need to spend hours exercising when you can get good results in less than 15 minutes per day. If you only have a few minutes to spare, then you should try a vibration machine to help you get and stay fit without exhausting your body. You will also experience little to no straining when training.
q:

Does my fitness level affect the type of machine I should choose?

a:

Different athletes have different fitness levels. If you are a beginner athlete, there are exercises an advanced athlete will perform better than you. However, you should not worry too much about your fitness level when it comes to vibration machines, as they're designed to accommodate athletes with all different fitness levels.

You can work out as a novice athlete and still find the machine useful once you become more advanced. They are also designed to accommodate individuals suffering from chronic joint or back pain who are unable to perform normal exercises.
q:

Do vibration machines work?

a:

The answer to this question depending on what you want to get out of your machine. If you are hoping that this machine is your ticket out of eating healthy and working out, then think again! While they do have some fantastic health benefits, there is lacking research as to whether or not it's enough to replace real exercise.

According to the Mayo Clinic, using these vibration plates for at least 15 minutes per day can help aid in weight loss, promote circulation, ease muscle aches, and actually decrease your cortisol levels (reduce stress).
q:

Are these vibration plates safe?

a:

Like all exercise equipment, vibration machines are designed to help you get even more muscle building and fat burning performance out of your workouts. And like all other types of workout equipment they must be used properly in order to be safe while using them! Be sure to follow all instructions that are provided and do not use the machine in any way that it was not intended to be used.

Also, it is important to talk to your doctor before you begin using a vibration machine. You do not want to be using it if there is a risk of hurting yourself or aggravating an underlying condition or chronic health concern that you are dealing with. Your doctor can help you determine if a vibration machine is right for you as well as determine how best to use it safely!
q:

Why does the cost of these machines vary so much?

a:

Like most other products in the world, every vibration machine is a little different from another and these little differences in design, benefits, features, and results can impact the cost. So, it is important to think about more than just the price tag when you are shopping around for a new vibration machine for your home workout station.
q:

How long should you stay on a vibration machine?

a:

To see optimal benefits, it is suggested to use them in increments of 10-15 minutes per session. If you are just starting out, use them once a day to gauge how your body reacts. Once you feel comfortable, you can increase use to 2-3 times per day if you wish.

According to industry guidelines, be sure that you do not use it for more than 30 minutes at a time. If you wish to use it more, be sure to break it up into 10 minutes sessions throughout your day!
Subscribe to our newsletters