Best Vibration Machines Reviewed & Rated for Quality
last updated
Jan 22, 2019
Fitness technology has made it easier to exercise without putting too much effort into it. Sounds weird right? But it's true! In fact, athletes and fitness enthusiasts are now able to tone their abs in the comfort of their living room, all without moving a muscle on their own. What makes this type of magic possible? Vibration machines!
Other health benefits of vibration machines include
improved circulation
and
enhanced metabolism
. All you need is 10 minutes daily and you can be on your way to attaining the perfect body you have always envisioned. However, with all the different machines out there, it can also be very difficult to choose the right one, so we made a list of the top 10 best vibration machines so that you can save time and get started on the road to fitness that's actually fun and easy!
In a Hurry? The test winner after 13 hrs of research
Confidence Fitness
Why is it better?
10 minutes = 60 minutes of conventional exercise
User-friendly display and simple navigation to give the beginner a stress-free workout
Heart rate monitor and simple controls to enhance workout experience
Improves muscle strength and overall fitness
In a
Hurry? Editors choice:
Test Winner: Confidence Fitness

9
Researched Sources
2.5k
Reviews Considered
13
Hours Researching
14
Products Evaluated
Ease of Use
Advanced Features
Adjustability
Size
Value
By Default
In Depth Review Top 10
Confidence Fitness
Merax Crazy
Rock Solid
LifePro Power
Axis-Plate
ANCHEER
GForce
Hurtle Crazy
ZAAP TX-5000
Goplus 2500W
Table of contents
Criteria Used for Evaluation
Frequently Asked Questions
Sources
Our Top 10 Vibration Machines


10 minutes = 60 minutes of conventional exercise
User-friendly display and simple navigation to give the beginner a stress-free workout
Heart rate monitor and simple controls to enhance workout experience
Improves muscle strength and overall fitness
Difficult to assemble
Vibration is very strong, may be too much for some people
This low-impact, easy-exercise fitness system delivers fast results. With a user-friendly display console coupled with easy navigation, even the most inexperienced fitness enthusiasts will feel comfortable using this device. If you want to take a day off from running while still enhancing your casual fitness activities, then you should get yourself this machine. Lose your overall bodyweight while improving your flexibility and fitness level.
Read more
Simple Controls
This piece of fitness equipment boasts an easy-to-use navigation menu and user-friendly display console to make training interesting even for the amateur athlete. Enjoy the heart rate monitor and speed controls built into the fitness system while maximizing your training output.
Compact Design
It features a small footprint to ensure it does not take too much space in your home. It also boasts wheels to ensure easy maneuverability. The small compact design weighs in at just 62 lbs.
Cost and Value
Just 10 minutes working out on this vibration machine is equivalent to an hour of conventional exercise. With simple controls to provide beginner athletes with an easy time and compact design to take up less space without compromising performance, athletes will get real value for their money.


Detects pulse and tracks heart rate
Made of 100% ABS materials for safety
Powerful motor generates maximum output for powerful vibrations
Perfect for toning muscles
The vibration may not be high enough for some users
The instructions on the equipment are too small for the eyes to see clearly
This full body fitness machine is great for all members of the family. The silent drive motor ensures you work out in quietness whilst focusing on shaping and toning your muscles. With 10 different preset programmes, any runner or athlete will have a delightful experience while attaining their dream body. All that is needed is 10 minutes of use a day.
Read more
Hand Pulse Sensor
This machine features the latest technology sensors. Gripping the handlebars will immediately send signals to the sensor, which will pick up the users pulse to help with the continuous tracking and monitoring of their heart rate.
High-quality Material
The machine features 100% new ABS materials to ensure health and safety are given priority even when training or performing fitness exercises. It is made of non-toxic materials to ensure that the athlete's health is preserved always.
Cost and Value
With a powerful yet silent motor to deliver maximum output without producing annoying sounds, this machine will deliver the utmost performance to impress runners or athletes. It also helps to monitor pulse and heart rate. The cost is quite pocket-friendly for everything that you get with this machine.


Stimulates bones and muscle cells
Good for shaping and toning of muscles
Dramatically improves strength and flexibility, especially core strength
Improves blood circulation and reduces joint and back pain
Can be squeaky if not assembled properly
The power output may not match everyone's expectations
For a whole body shake-up, this piece of fitness equipment ensures safety while producing gentle oscillations to vibrate and stimulate the muscles and bone cells. You just need a minimum of 10 minutes daily three times a week to realize impressive results. As an accomplished runner or athlete, you will be able to shape and tone your muscles while burning fat and reducing joint pain.
Read more
Improves Strength and Flexibility
Using this vibration machine will dramatically increase your strength and flexibility. Runners and athletes who have used it have reported amplified core strength of up to 50%. It is also good for shaping and toning the muscles.
Promotes Healing and Rejuvenation
Runners, athletes, osteoporosis patients, and physical therapists have all used this piece of equipment to promote healing and good health. It can be great for lowering back and joint pain.
Cost and Value
From stimulating the cells of the bones to shaping and toning the muscles, this fitness system can significantly improve health outcomes. Physical therapists have recommended it to help manage joint pain because it promotes rejuvenation.


Powerful motor will shake the entire body
Strong enough to carry a large load capacity
Good for improving flexibility and burning fat
Remote control and fully portable
Some report the surface is not grippy enough
No arm rails or handles
The LifePro Power is a great vibration workout machine that is compact, portable, and easy to use just about anywhere. It features a remote control for easy adjustments and comes with exercise bands to enhance your performances and workouts right from the start. You will experience involuntary muscle contraction without exerting yourself too much.
Read more
SuperPower Motor
It features a strong motor and will give you a range of speeds and intensities so you can tailor your workouts to meet your unique wants and needs and limitations. Settings range for level 1 to 99 so there is a lot you can do and you can easily use this machine for any raining you have in mind. The LifePro Power is made to last and will serve you well for a long time to come.
100% Safety
The machine is durable and can hold users up to 300 pounds while it only weighs just over 30 pounds itself. It is a safe and effective way to workout and get more out of your daily workout routines.
Cost and Value
With a powerful motor that shakes your whole body and with such a wide range of settings and applications for beginners as well as those experienced with using vibration machines, the LifePro Power is a great investment indeed.


Oversized non-slip base plate makes it safe for use
Easy-to-read control panel makes the device easy to use regardless of fitness level
The compact design allows it to be used from anywhere
BMI sensors allow progress monitoring
Can be a hassle disassembling or reassembling it
Despite the easy-to-follow instructions, some people still find it difficult to use
This equipment gives the user a professional-grade experience within the home environment. This exercise modality can have numerous health benefits. The time-tested design is built-to-last and features a 500-watt motor that runs on a 120V grounded power cord, which comes with the package. It works for virtually everyone regardless of the fitness level. In fact, it is so easy to use that even beginner athletes will have an easy time operating it.
Read more
Easy Operation
Whether you are a beginner or an advanced athlete, you will enjoy this machine because it is very easy to operate and use. The easy-to-read control panel allows the user to control speed through the touch of a button.
Sleek, Compact Design
The front-mounted wheels allow easy portability. The design is compact yet efficient enough to be used anywhere. Therefore, you can choose to use the machine at home or in the office.
Cost and Value
It stimulates the entire body and ensures progress monitoring to help athletes track and achieve their goals. The compact design also allows athletes to use it anywhere. The price is quite affordable.


Users can perform several exercises on the platform
Massages the feet to increase blood circulation to the feet and body
Helps to boost metabolism and quality of sleep
Great for individuals recovering from injury or intending to stay healthy
Mat may get slippery if a lot of sweat builds up
The massage pad may not be thick enough for everyone
This vibration platform machine works the whole body and features built-in USB speakers to help entertain you while training. There are many postures you can do on the fitness system to help you shed off some of the extra fat around your core, arms, and even legs. Push-up, triceps dip, sit-ups, calf raises, and even lunges are some of the exercises you can perform with the help of this whole body fitness system.
Read more
Foot Massage Pad
It massages the feet of the athlete to boost blood circulation and metabolism. The athlete will also experience improved sleep or better sleep quality once they start using it. The fitness system is often a good choice for those looking to recover from a minor injury or to stay healthy.
Whole Body Exercise
From lower body exercises such as lunges with bands and calf raises to upper body exercises such as push-up and triceps dip, there is no limit to the type of exercise you can do using the platform.
Cost and Value
The platform offers a range of exercises to help you stay in shape. Whether you want to lose fat or massage your feet, this platform will help you achieve your goal. In addition, it is also highly affordable and will entertain you while you train.


9 operating modes for a variety of options
Designed to withstand the wear and tear of daily use
Increased range of motion and greater flexibility
Instruction manual could be more detailed
Vibrating power may deteriorate over time
More power means more versatility, and this is what this product offers. The user-friendly design makes it easy to use regardless of whether you are a beginner or an advanced athlete. You can use it several times a day and on a daily basis without having to worry about durability because it is built to last.
Read more
Versatile
When they say professional they mean it, and this durable and powerful machine can stand the wear and tear of daily use. Athletes can use it several times a day for years without worrying about damage.
9 Operating Modes
It comes with 3 automatic programs built into the system, 3 user-defined programs to suit the needs of the user, manual vibration, manual oscillation, and both of these manual operations.
Cost and Value
The platform has been designed with the end-user in mind and will meet and exceed customer's expectations. With 9 operating modes to give the user several options and a strong design to last several uses, the machine is all the user needs to stay healthy.


Advanced Bluetooth technology to allow wireless music streaming
Improves overall strength and helps to tone the muscles and abs
Enhances metabolic rate
Can be used for sports training, fat burning, and strength training
Vibration isn't strong enough for some users
Can be a bit noisy
This machine is great for runners and athletes looking for new exciting ways to train. The built-in stereo speaks ensure you enjoy your favorite music playlist while you train. Simply connect with your Bluetooth-enabled device to listen to music as you train, tone your abs, calves, glutes and thigh muscles. Whether you want to listen to music on your iPhone, iPad, or Android phone, this piece of equipment allows wireless music streaming to make your exercise regime more interesting.
Read more
Rubber Grip
The equipment features an anti-slip or rubber grip surface pad to provide athletes with the superior grip needed to prevent injury by enhancing safety. You won't have to worry about falling off the fitness equipment when exercising.
Advanced Technology
Built-in Bluetooth technology and speakers allow wireless music streaming to enable you to listen to music from your smart technology devices such as iPad, iPhone, and Tablet. Works well with virtually all Bluetooth-enabled technology devices.
Cost and Value
Athletes can listen to music on their smartphones while training at the gym, thanks to the built-in Bluetooth and speakers. The rubber grip pad ensures that the athlete does not slip while training. It is also affordable.


Stable and easy to use
Improves flexibility and mobility
Prevents potential injury and can be very safe to use
Some people can hurt their feet if they use it on bare feet
The ZAAP TX-5000 vibration workout machine is a great way to add a whole new level to your workout routine without having to do much of anything. Just 10-15 minutes a day can help burn extra fat, tone muscles, improve lymphatic drainage, and make you feel better all around. It could not be any easier or more enjoyable than with this great vibration machine!
Read more
3-Dimensional Movement
The oscillating motion plate provides a workout to 95% of your muscles, increasing muscle mass and tone, whilst reducing body fat and cellulite. You now can get great results in less time as just 10 minutes on this machine can replace up to an hour of conventional workouts on other machines.
Workout Assistance
The efficient 600W motor will keep going for as long as you need it to and with 50 incremental speed settings you are sure to find the workout that is just right for you. Digital displays show time, speed, and pulse so you can monitory yourself as you shake off the fat and tone your muscles quickly and easily. The ZAAP TX-5000 also comes with 3 auto built-in workout programs.
Cost and Value
Compared to other full sized standing vibration machines, the ZAAP TX-5000 is priced normally and is a good investment for runners and athletes who are looking to add another layer to their workout routine or those who are interested to see what a vibration workout can do for them.


Powerful motor to deliver maximum performance
Helps to burn excess calories and stay in shape
Improves blood circulation, coordination, and flexibility
Allows users to enjoy music while exercising
May be difficult for some users to assemble
Some users may find the vibration too intense
Massage and shape your whole body using this specially designed piece of equipment. You only need to spare 10 minutes daily to get the most out of your training sessions. When using it, you will experience the same calorie loss as the person jogging for an hour or running for 30 minutes. It is great for athletes who would like to shed some fat while improving their flexibility and coordination.
Read more
Greater Motor Power
This piece of equipment features a 2500W motor to deliver the power needed to shake the entire body without making so much noise. Users also get to enjoy music while burning excess calories.
BMI Sensor
The handles are fitted with embedded MBI sensors to allow the monitoring of results. All the user has to do is hold the handle while training and the information will be tracked for better results.
Cost and Value
With a powerful performance and ability to work quietly to produce results, users can depend on this training platform to achieve their exercise goals. It also allows users to track their BMI output or results. In addition, it is quite affordable.
Criteria Used for Evaluation
Expert Interviews & Opinions
Most Important Criteria
(According to our experts opinion)
Experts Opinion
Editors Opinion
Users Opinion
By Default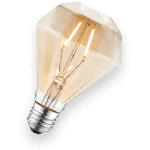 Slowly build up the intensity
Vibration machines are a great way to workout and add another layer of depth to your workouts. And they are also safe and effective, but you have to use them, correctly and you have to start slow and build as you go. Jumping on for the first time and cranking it up to 10 will be asking for problems. Vibration may seem like a little thing but it can cause injury if you do not use it correctly and if you try to do too much too soon!
Consider the style of the machine
There are two basic forms when it comes to vibration machines- portable and stationary machines. Most portable style machines are just the platform with no handrails or supports. Most stationary machines have the platform and support rails and displays. Portable vibration machines are usually compact and weigh less than 30-35 pounds while stationary vibration machines can be quite large and can be very heavy by comparison. Think about where you will be doing your workouts if you can move around from place to place and what features you want and need.
Frequently Asked Questions
Sources
How Vibration Machines Are Essential For Weight Loss,

Article

,

Oct 17, 2017

,
Role of the Whole Body Vibration Machine in the Prevention and Management of Osteoporosis in Old Age: A Systematic Review,

Journal

,

Oct 05, 2016

,
What Are the Health Benefits of a Vibrating Fitness Machine?,

Article

,

Sep 11, 2017

,
Subscribe to our newsletters