20 Best Weight Benches Reviewed and Rated
last updated:
May 07, 2020
When it comes to a home gym, the best weight bench set can be just what you need to kick your butt unto gear.

Whether you go to your favorite gym, or always work out at home, you'll find that the home weight bench for your needs will offer lots of features and benefits that will help you get in tip-top shape. The bench is sturdy and stable as well as adjustable and easy to get accustomed to. It should be comfortable, durable, and perfect for your weight training sessions.

While some fitness benches might offer more features or accessory compatibility than others, it's safe to say that these workout benches will help you achieve your fitness goals.
In a Hurry? The test winner after 15 hrs of research

Marcy Utility
Why is it better?
Sturdy construction
Space-saving design
Ergonomic and portable
In a
Hurry? Editors choice:

Test Winner: Marcy Utility

14
Researched Sources
1115
Reviews Considered
15
Hours Researching
16
Products Evaluated
Value
Durability
Use
Ease of Use
Features
By Default
Best Weight Benches For Home Use
Criteria Used for Evaluation


Value
Having home gym accessibility is not necessarily a high-end, elite perk for many of us.
Most of us are independently wealthy. Having home gym accessibility is not necessarily a high-end, elite perk for many of us. Most of us simply have a some limited space we can dedicate to our fitness and that we have a bit of extra cash to invest in that space. If you have more than a couple extra bucks and more than limited space to dedicate, then cheers to you, you lucky duck! But if you don't, that doesn't mean that you can't have a decent, functional home gym of your own. You don't necessarily have to spend a ton of money on your equipment to get a quality piece, and price does not necessarily equal quality or value. People of every price and space means can find what works for their fitness routine in their budget and space allotment. Because money doesn't grow on trees, we wanted to make sure that the benches we reviewed were not just high quality, durable, and practical but also within price ranges that included the affordable range. Everyone and anyone can use this list to find a top tier bench that also fits well within their wallet constraints, or lack thereof.


Durability
You are looking for a weight bench, so you clearly want to lift heavy things and your bench needs to support this use and be durable!
The workout bench you pick cannot be flimsy. That is not just because a flimsy piece of equipment won't last, but more importantly a flimsy weight bench could be dangerous. Nobody wants to tip over on their bench when they lean over and reach for heavy dumbbells. Talk about smashed toes or worse! And for some people of a larger, heavier body frame, you need to not only have your body weight supported simply sitting there, but you also need to be supported when you add additional weight for exercising. The last thing you want to do is sit on your bench and have it collapse under you or worse, sit on your bench then grab weights to start a press that ends with you on the ground, on your back with your weights slammed on top of you. Not a good time- it should be avoided at all costs!


Use
The way you intend to use your weight lifting bench can affect whaat you need to look for as you shop around.
Most small home gym owners only have a limited amount of space to dedicate to their fitness room. You have to make the most out of the space that you have and in order for a clunky, chunky bench to work for you, it needs to have a small footprint. If not, it should be able to fold up and take up less of your precious space.
You buy a fitness bench and it offers a boat load of adjustments which make it a multi-bench that gives you tremendous versatility in your exercises. It is very important that you can seamlessly move from one adjustment to the next without taking up too much time or effort. Because let's be honest, if your workout primarily consists of you fighting with your bench to change incline or decline and less time with you actually using your incline or decline, chances are you are less likely to be motivated or encouraged to continue using that piece of equipment or exercising in general, overall.
Many people will use their bench for more than just lifting weights, some will use it for body weight exercises like dips or step ups. The additional pressure on the bench will wear it unevenly. A solidly built bench that has tough and rugged materials that can weather the irregular wear and tear and also the repeated heavy wear and tear is very important to your satisfaction with the bench and the longevity of that bench.


Ease of Use
You want to get the most out of your weight bench as you can and you want it to be something you can easily use every day if needed.
It's design is particularly important. Is it wide enough and long enough to support your frame? Is the cushioning not just enough to be comfortable but enough to be supportive? The cushioning should also be quality enough to hold its shape and not break up causing lumpy and uneven padding. While we are on the topic of padding, the cover materials are also important. The materials need to be durable and easily cleaned. Hopefully you are going to work hard enough to sweat, so you want to be able to wipe down and disinfect your equipment easily when you are finished so it is fresh and healthy for your next workout.
How many adjustments does your workout bench make? The more the better. Incline, decline, flat not to mention foot pegs for offering you the widest variety of exercise options. In conjunction with adjustments, the strength of the materials also matter. Because you can have all the adjustments anyone can dream of, but if the materials aren't solid, you might be doing more dreaming of those exercises than actually engaging in them.


Features
You can find benches that tick all the boxes of the crucial metrics we used to evaluate our list of weight benches.
c but if the bench is not comfortable to you, at the end of the day it's more than likely you won't use it much. That is a shame. There are varying amounts of cushioning that each bench has which you can use your preference as to what is most satisfying for your body when you are pumping iron.
Since many people shop online these days, you want to also assess how handy you are and how much work you are willing to do to construct a bench. Some benches come pretty much fully assembled and may only need a screw here and there, others will come with lengthy instructions and quite a bit of pieces for you to assemble at home. That can be complex for some people, so take into consideration when you decide on a model to purchase.
Lastly, in keeping close to the assembly factor, weather or not you purchase a model that has a lot of assembly work or not, you may still run into issues. Missing pieces, assembly support, poor design that can all be a headache. It is not a bad idea to make sure the manufacturer has a solid customer service and satisfaction operation. There is nothing more stressful than waiting for your purchase and having it finally come, but with issues and then not getting any support or assistance from the seller. We hit on the stand out companies that do offer this feature in our review above.
Expert Interviews & Opinions
Most Important Criteria
(According to our experts opinion)
Experts Opinion
Editors Opinion
Users Opinion
By Default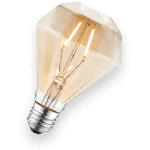 Protect the area around your bench.
Chances are if you are using a weight bench at some point you should protect the area around your bench, especially the floor. Rubber floor mats will help prevent damage to your floor if you drop a weight or inadvertently have to "dump" the weights because of fatigue. Using gym mats, or puzzle tiles, will not only protect your floor from damage, scratches, and abrasion, it will also provide you with more traction and grip during your workouts. Keep in mind to ensure the area is dry during your workouts and if you spill anything just make sure to wipe it up immediately to prevent yourself from slipping as well as to prevent it from getting any damage--depending on what you spill.
Think of Accessories
Many weight benches have the capabilities of add on features. This allows you to add on as time or money permits. Also remember a good quality weight lifting belt as well. Some benches have backs that you can lean against--if you want to do stack, upright workouts then this additional features is an excellent one to consider. Make sure to keep in mind that some benches also offer additional accessories and, while they aren't featured on our list, those that come with additional workout accessories may be a good total gym option to consider if you don't have any other equipment in your home gym yet.
Talk to your doctor
It is always a good idea to keep your doctor in the loop about the types of workouts you are doing. This is especially true if you have known health conditions or concerns. It is important to work with your doctor to develop a diet and workout plan that is right for you and your unique wants and needs and limitations. Doing too much too soon or doing a workout that is not right for you can cause more harm than good! So always talk to your doctor about your current routine and discuss any changes you are planning to make before you make them!
Inspect your gear
It is important that you take time to routinely inspect your gear- including your weight benches! You need to do a quick check over before you use the bench each and every time to make sure there are no broken or damaged parts and that everything is in good shape and working properly. You should also do follow-up inspections every few months where you check things in more detail to ensure there are no issues. A seemingly small issue or defect can cause disastrous results so be sure to insect your gear often and keep everything in tip top shape and in good working order!
Other Factors to Consider


Bottom Line
How much do you bench bro? Now that you have some options available to you to check out, contrast and compare which will make the best bench for you, it is time to get on that lifting game. Get ready to go beast mode and start pumping out bench presses. There is just something primal in getting those reps in that makes men and women feel pretty great and ultra pumped.
Any of these benches will serve you well no matter what your training focus is. It comes down to a matter of preference and design need. The weight benches on our list are all best for home use-- so if you have a home gym you will find that they are excellent additions to your space. Make sure to consider your desires and needs--what do you want out of your weight bench? What types of workouts do you want to use your bench for?
If you want something more versatile, be sure to consider adjustable benches with backs. These offer the most versatility and allow you to use additional accessories with your bench. Once you have established what features and accessory compatibility you want in a bench, make sure to establish your budget. There are lots of affordable selections on our list, but some are more expensive than others--so, regardless of your budget, be sure that the bench fits your needs before making your final purchase.


Adjustability
The standard weight bench is flat and doesn't offer much versatility when it comes to adjusting it to fit your needs. While flat weight benches are perfect for lots of different static excercises, they are limited in the types of workouts you can do with them. if you want something that is more versatile, you may want to take a look at adjustable benches that have backs as well. You will find that some of the weight benches on this list have backs that can be adjusted by up to 7 different position and seats that have 3 different positions to choose from. This allows you to have more workouts to choose from as well as lets you isolate different muscle groups with static dumbbell excercises.
SInce they are adjustaable, you can also incorporate different types of core workouts--which means that adjustable benches actually allow you to get a full body workout since you have so many different positions to choose from. If you want something that will allow you put together more well-round strenghth training routines then you will find adjustble weight benches to be the perfect addition to your home gym.
Frequently Asked Questions
q:

Are there weight benches that can safely hold a 300 lb. person?

a:

Yes, the Rep Flat bench is a great option for that as it is rated for up to 1000 lbs. The XMark Adjustable FID is also a great option as it is rated for up to 1500 lbs. Be sure to read product manuals carefully to ensure you are using them correctly and safely.
q:

Are these workout benches only for home use or can they be used in a public gym?

a:

We were mainly focusing on reviewing best weight benches with the home gym in mind. Because we took the quality of construction and design into high priority when reviewing our picks, most all of them can also be used in a public gym environment.
q:

Can you use a bench for other exercises outside of lifting weights?

a:

Yes! A quality and sturdy bench is an essential part of a home gym. You can do so much more with it than just lifting weights. You can do step-ups, dips, you can put your feet on the bench with your hands on the floor and do extra challenging push-ups or work the backs of your legs with frog kicks. You can use the bench for a wide variety of ab exercises as well. There are plenty of exercises you can use a bench for with or without weights.
q:

What is a Standard Bench?

a:

A Standard weight bench is generally made for beginners and for light use. These benches will provide a standard level of weight training. They will be more space efficient and often come with a wide range of accessories. This makes them a versatile and practical piece of equipment with many uses that maximizes their space and their function specifically for the home gym user.
q:

What is an Olympic Bench?

a:

An Olympic weight bench will be wider and more stable to support a greater amount of weight. Olympic weight benches tend to be higher quality and made of very solid materials. They are designed for very high use and heavy weight, and as such, they tend to be bulkier and cost more than a standard bench.
Subscribe to our newsletters