Best Weight Lifting Gloves Reviewed & Rated for Quality
last updated
May 28, 2019
Lifting
gloves
provide protection for your skin and joints. They provide a better workout experience and they keep your wrists supported and reduce injury. When you are looking for your perfect pair of weight lifting gloves, your personal comfort level is important to take into account. You will never use a product to work out that isn't comfortable or doesn't help you progress during your workouts. If you have protective gear that also has a high-quality performance factor then you are going to be able to pump out those reps longer and harder. That alone will help your physical progression. You need to find an option that works for your needs, fitness level, goals and comfort level as well as your size. There is no doubt that one of these gloves reviewed below can be beneficial for you and your needs.
In a Hurry? The test winner after 13 hrs of research

Fit Active Sports
Why is it better?
Built-in wrist wraps
Silicon printed neoprene provides excellent grip
Well ventilated decreases sweating and icky smells
Fully refundable and replaceable if unhappy with the product
Adjustable with the use of Velcro
In a
Hurry? Editors choice:

Test Winner: Fit Active Sports

3
Researched Sources
1.7K
Reviews Considered
13
Hours Researching
15
Products Evaluated
Size
Materials
Fit
Value
By Default
Best Weightlifting Gloves



Built-in wrist wraps
Silicon printed neoprene provides excellent grip
Well ventilated decreases sweating and icky smells
Fully refundable and replaceable if unhappy with the product
Adjustable with the use of Velcro
Fabric thicker between fingers
Prickly plastic part in wrist wrap
Male and female beginners, veterans, athletes, and competitors will appreciate this option. Fit Active Sports makes sure your hand is supremely protected from injury and during intense workouts. Women will welcome the callus guards keeping their hands soft and sweet outside of the gym.
Read more
Palm design
The design of this model of weight lifting gloves is very unique. It is set up to give the ultimate protection. So when you are ready to get serious in the gym and hit those heavyweights hard, but don't want to use all the tape that is required, these will do the trick. They protect the hand for sure, they protect the wrists obviously, but also every single finger and thumb from wear and tear. Ultimate protection all around. You will get hardcore workouts in with quick recovery.
Extra comfortable
One of the nicest features of those weight lifting gloves with these are the callous guards. These are key for serious gym rats. You can effectively get your pump on and save your hands from being torn up and feeling rough and painful when you are done. While you are getting your pump on you bet you will be sweating and the breathable and open design allows for less hand sweat. This is not only a satisfying detail but a necessary one as it also helps your health by decreasing bacterial growth. It also allows for less washing which will extend the life of this product.
Cost and Value
This is exactly what you want and need in a pair of weight lifting gloves. The palms have just the right amount of padding and thickness. They are by no means bulky but they give substantial protection. They are comfortable to wear for anyone and they won't alter your grip. You get the ultimate dryness with the intelligent open design so you can get through super tough sessions with less stickiness.



30-day satisfaction guarantee
Unisex
Non-slip grip with enhanced silicone
Sweat resistant
Flexible closure
Can show a bit of fraying after intense use
Not the best for pull-ups
The grip is essential when you are lifting and getting that great grip will help you exercise better. Improving your fitness with premium protection allows you to dig into your workouts and obtain the best results. ProFitness has an outstanding product that will get you that grip and help you work out better.
Read more
Toughest wrist support
Making use of neoprene materials and extra silicone padding in the palms, the comfort in taking on heavy loads as well as the support to do so is right here in the construction. Wrist straps that secure with velcro and can be adjusted for just the right amount of snugness so that you can reduce sliding and friction will save your skin.
Versatile
The plethora of exercises you can use these for is really impressive. They are constructed well and are the perfect compliment to crosstraining, powerlifting, rope climbing and many other indoor and outdoor physical activities. Use them easily in your local gym, in your home gym, or in any situation where you are taking on heavy loads and need that extra amount of hand and wrist protection.
Cost and Value
You will really like this product. It can hold up to consistent, long, intense workouts. The palm has a good a bit of cushioning that not only holds up to softness when pumping heavy equipment whether it be cables or dumbbells, but it also provides some soothing while doing pushups. The design limits sweat which keeps up the health and reduces odor.



Lightweight
Non-slip design
Best for crosstraining
Leather palm protector
1-year quality and craftsmanship guarantee
Fingerless design with open back
Sizes extra-small to extra-large
A little thick
Pinky hole can be too long for some people
Gladiator Gym Gear is an awesome company and they manufacture awesome products for athletes and active individuals. Their weight lifting gloves construction is always durable, high-quality stitching and excellent material choices. Their products always are made to be super functional and can hold up to maximum wear and tear. This is always a company to look at when you are serious about your exercise.
Read more
Custom fit
Everybody wants a custom fit weight lifting gloves which especially with regards to their workout gear. Excellent fit with weight lifting gloves helps with comfort and less slippage so that you have less ripped and sore hands but also helps you workout harder and longer. The G3 grip weight lifting gloves guard helps you to get the best grasp. The fingerless style with a wide open backward off the sticky sweat keeping your hands dry with excellent airflow. Adjustable wraps will encase your hand perfectly.
Bold color options
This product is designed for both men and women to use specifically in their cross-training sessions. Those weight lifting gloves come in a wide variety of color options to meet anyone's style preferences. While the company mainly uses black, gold and white, this product is also offered in green, pink and red. The number of sizes from extra-small to extra-large can accommodate most everyone.
Cost and Value
The G3 grip guards weight lifting gloves give tons of support and protection so you can keep getting the reps you need in to maximize your fitness. This product will help prevent injury while providing serious stability to your sessions. The grip is definitely there and you can rock them out in style by choosing from the many color options offered.



5 different color options
The option of 2 or 3 hole design
Excellent customer service
Made of tough, durable genuine leather
Thin and not bulky, they have great flexibility
Run small, but will have a slight stretch during the break-in period so take this into consideration when deciding which size to choose
No lifetime warranty
Bear KompleX makes a heavy-duty, high-quality product that is made from genuine leather. The wrist strap is custom to fit you nicely and it is specifically made so to not dig into and hurt your wrists.
Read more
Quality construction
Genuine leather is a top tier material for those weight lifting gloves. Super durable and tough, it will also provide you with a better grasp on the bar and ensure that your risk for slipping is low. The strong stitching will provide you with reliable stability and strength so you can be sure that you can put this product through serious wear and tear and they will hold up.
Customized to your preference
A lot of what people find comfortable is based on personal preference. This glove comes in two design options for you to choose from. You can enjoy the benefit of the toughness this product offers in a way that suits you the best. You get the privilege of choosing either the two hole or three hole option and you gain excellent protection and durability.
Cost and Value
This product is made from high-quality materials and has substantial toughness in its construction. The company has put tons of time into athletic testing so that they could have the best information for the composition of their products. Because if this, they have been named the "Official Handgrip of the CrossFit Games."



Anti-slip grips
90-day quality guarantee
½ finger length
Wrap around thumb protection
Many color options
Pull tabs for easy removal
Could use some more padding if you are a very heavy lifter
Sizing runs larger
Steel Sweat gives you all the bells and whistles you could want. These will form to your hand for a personalized fit. There is great padding and they are made from genuine leather so you know they are tough. Solid stitch work, pull tabs and moisture-wicking performance, these are just great.
Read more
Super functional
These cover most of your hand but they utilize an airflow technology that manages all that moisture and will wick the sweat right away. The leather materials are tough and the stitching that holds it all together is excellently composed and will provide you with a longer lifespan. Between your fingers, there is a flexible expansion system to allow for easy movement and improved performance.
Ease of use and top protection
Quick pull tabs are incorporated into the design and they are such a nice feature, helping you effortlessly take these off when you are done working out. The thumb protection allows for your best grasping ability and the fleece lining in the palm allow for additional comfort. The weight lifting gloves palms are cushioned to better preserve your hands from being ripped up and getting blistered. Equipped with long wrists wraps, you can adjust the amount of support and stability.
Cost and Value
Manufactured to be incredibly comfortable, supportive and durable the craftsmanship of this product is outstanding. These will last you a long time and provide you with much functionality. As you use them, because of the leather, they will have a degree of stretch and flexibility. These weight lifting gloves are designed to be exacting for molding to your the shape of your hands.



Economical
Unisex
Soft on skin, no irritation or scratching
Breathable
Good fit on fingers, won't slide around
Not as much wrist stability
Not custom fit
If you want a useful and pragmatic, basic type of weight lifting gloves for hand protection while you are hitting the weights, this is it. Made of synthetic microfiber, the protection and comfort are there. Gold's Gym utilizes a half-finger design so that you can get your best grip when you are using dumbells or the bar.
Read more
Company
Almost everyone has heard of Gold's Gym weight lifting gloves. This is a company that is synonymous with exercise, equipment, working out and gym facilities. They produce a wide variety of gear and equipment in addition to their gym operation. They are known for providing genuine, useful products with consistency in quality.
Made well
These are firm, but not restricting. They will allow you to move well and they will secure your hands against the stress and deterioration that occurs with heavy use. They provide an overall nice fit and they are pretty stylish for both men and women to use.
Cost and Value
Excellent affordability and most everyone will enjoy the comfortable fit of these weight lifting gloves. You can buy a couple of pairs, and leave one at home and the other in your gym bag so you always have that hand protection with you. These weight lifting gloves will work well in the gym, and if you need some protection while doing yard work, these will hold up to that and are a great option for those purposes too.



Made of real leather
Patented wrist wrap design for the tremendous support
Stretch panels between fingers
Double leather palm
Excellent tear strength
Resilient foam around fingers
Can be difficult to remove
Could use improved breathability to deal with sweat
There are plenty of great reviews of Harbinger Pro. They have their own patented wrist support system that will give you plenty of stability. They offer a tight fit so you can be sure that they won't slip and slide around on you. The padding is fairly distributed for comfort and protection.
Read more
Protection
Using a reversed top grain leather for the palm material, your ensured to have less abrasion. Additional abrasion resistance protection is achieved through the wrap around thumb guards. Double leather palm construction along with the finger holes using foam tops off the protection for the hand and fingers.
Great wearability
If you have any injuries these are a great option to get you back up and running in the gym. When people have an imbalance between their wrist strength and arm strength, injury can occur. These weight lifting gloves will help aid you by keeping your form in check while you workout. If you need a great grip upgrade with solid wrist wraps this is it.
Cost and Value
Overall these will do the job. They will provide you great support if you suffer from weak wrists at an imbalance with your arm strength. The sizing is right to what you'd expect. They will protect your hands very well during very heavy lifting.



Lycra and Amara fabric
Perforations and breathable materials for top-notch ventilation
Black suede leather for the best grip
Callus protection
3 mm padding under grip eases stress
5 color options
Stitching could be improved
Padding could be increased
If you are looking for maximum comfort and you haven't found a product that has done the job for you, check these out. RDX is a light and pleasant option. They are very effective at providing support at an ultimate comfort level during high magnitude gym sessions.
Read more
Breathable
By utilizing the functionality of Lycra fabric the glove is super breathable. The fabric also makes it stretchy and flexible which is a nice characteristic when you are exercising. Incorporating Amara fabric along with perforations aids water wicking and drying abilities. Together, all these components allow this weight lifting gloves to have excellent ventilation.
Wear and tear
The use of goat leather finger webbing is a super durable material choice that will give your fingers the most protection when you're hitting it hard. The delicate skin between the fingers really takes a beating when you are engaging in super heavy lifting. The ventilation that will keep your dryer will help reduce friction that can irritate your skin and the tough leather won't wear out. It is a perfect barrier for your skin.
Cost and Value
A very sharp look at a budget-friendly price: you cannot go wrong with these. They have a lot of protective features and they are very breathable. They come in five different color options to suit your tastes. Those weight lifting gloves are constructed with smart material choices.



Integrated wrist straps for the best wrist support
Nice grip design helps you get your best grasp
Perfect for rope climbing, chin ups, pull ups, bodybuilding, deadlifts, dumbbells, and kettlebells
Fully adjustable to your needs
Extra leather and silicone padding reduce calluses and skin deterioration
Unbeatable customer service
Understanding sizing can be difficult
Can run a bit small
Mava Sports creates a product that has a design you will really enjoy. Your hands won't be restricted and they will have maximum breathability. Combine all of this with awesome customer service and you have a company and a product that are worth your time to take a good, long look at.
Read more
No Calluses
Calluses are some of the most prevalent problems heavyweight lifters encounter. They can really limit your output, your performance, and your progression. The palm protectors in this model will give you plenty of protection against such blisters and irritations to your skin. They will help ease the ripping of your bar or dumbbell use. While they protect your skin, they also drastically improve your grip ability. Forget about slips when you are doing pull-ups or any other high intensity and strength exercise, these gloves got you.
Save your wrists
When your wrists go bad, your out of luck. Strength training ability is dramatically reduced and everyday, necessary activities like typing become a struggle. This product will reduce and even prevent unnecessary wrist strain. It provides so much wrist stability and security that it can benefit that joint. Once you don't have to worry about the health and strength of your body, you can better focus on the gains you want to make during your workouts.
Cost and Value
Beginners and veterans can use these easy and obtain a great benefit. These are a comfortable, breathable, and durable option with a ton of wrist support built-in. These can effectively be used in a plethora of workouts and exercises. They are mid-range in price, but the customer service this company provides is excellent so the bottom line is you will be happy all the way around with Mava Sports.



Nice, cute design
Specifically for women
Great for weights or circuit training
Washable, easy maintenance
Mesh material makes them fully breathable
Not great working with kettlebells
Better for beginners, not consistent heavy gym users
These gloves are specifically designed for women. They offer a great grip and tons of comfort for grasping free weights and using weight machines. NIKE makes a great option for a fundamental training mitt that will do what you want it to do.
Read more
Functional design
The adjustable strap allows you to get your best, most secure fit. It helps to reduce sliding and friction that could irritate the sensitive skin on the hands and between the fingers. They incorporate a mesh design so there is more breathability. They will shift away moisture so your hands can stay dryer.
Comfort
For most beginners, these will be as comfortable as you need. They have nicely padded palms that not only cushion your hand but provide an extra layer of protection. They are made of synthetic leather which provides great support at a lower price point. The half finger design is fairly basic, but with this product, it gives you an improved grip along with the use of the stitched flex grooves.
Cost and Value
There is nothing to feel bad about in price. If you want to get into lifting or you need a quick protective option, you can't go wrong with these. They aren't made or meant for competitive, professional athletes, but common day folks who get a couple of sessions a week of consistent weight workouts a week will have no qualms with this option. It will serve your purposes fine.
Criteria Used for Evaluation


Size
No doubt about it, size really does matter. Large and fully padded gloves, that are bulky may fit some people's need but they don't work for everyone. Lighter, thinner material gloves make a better option for others. What sport are you training for, how heavy are you lifting, how often are you training? These things matter and they are a part of your choices when you are looking into which weight lifting gloves to buy. You want a glove that fits well, feels good and doesn't slide and irritate your skin, or one that alternatively isn't so tight it restrains your range of movement or provides additional stress to your joints and fingers.


Materials
There are many options that manufacturers use as far as fabric choice for glove construction. Leather is always one of the most durable options but it can lead to excess sweat while you are getting your pump on. Nylon tends to be slippery which is not good from a grip standpoint. Synthetic weight lifting gloves such as neoprene do really well at absorbing sweat so that you can get your best grasping ability. Neoprene is a great option, but for those who have an allergy to latex, you should steer clear of this material.


Fit
To ensure that your gear works the best for you, the fit is an important part of helping you meet you succeed during your workout. You should make sure that they feel good on your hands, and they don't slip and move around too much. Lots of movement can cause friction which can lead to tearing up your skin and irritating it. Adjustability is a feature that will allow your gear to be more customizable to your hand size. Many gloves offer an adjustable feature, and some that have extra wrist support through wraps tend to have a ton of adjustability. Even though your gloves should fit snugly, some have features, like pull tabs which are super helpful when you are ready to remove your gloves. This type of feature helps you remove them very easily.


Value
Most everyone has a budget that they need to adhere to. Determine your budget and it is very likely that you will be able to find a perfect option that will work well within your price range. Investing in protective gear to help you not only work out better but keep your hands and wrists covered and secured is always worthwhile. These weight lifting gloves come in a wide range of price points and most are affordable. You won't have to spend an arm-and-a-leg getting the proper supportive gear.
Expert Interviews & Opinions
Most Important Criteria
(According to our experts opinion)
Experts Opinion
Editors Opinion
Users Opinion
By Default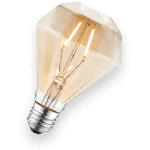 Washing your gloves
When washing your gloves make sure that you follow the instructions that come along with them. Many can be machine washed in gentle cycle and then air dried, but that is not the case for all of them.
Wrist support
Some weightlifting gloves also provide additional wrist support, so if you don't want to wear separate wrist wraps then you may want to go for those.
Other Factors to Consider


Bottom Line
When you are working out and looking to be the most efficient and get the best use of your time, having the right gear can dramatically improve your performance. Preserve your hands with the right mitts because they will not only protect your skin from tears and calluses, but they will also absorb much of the pressure that is applied to your hands. That is a lot of excess strain that you just don't need. It can lead to injury, poor recovery time as well as limiting your sets. Outside of the protection they offer, they will also help you get your most stable and solid grasp. They will help you meet your potential and train at your maximum level.
Some other factors that you should be made aware of include the style you prefer. Fingerless or half-finger. There should always be coverage across the bottom part of your fingers where you curl them around the weight, and you really don't need them to cover your entire hand through to the tips of your fingers. Too much coverage can be stuffy and cause much more sweat to build up and make you uncomfortable. Breathability is a good thing that will help with the health of your gloves as well as their performance and comfort as you wear them.


Protection
How much protection do you need? If you have weak wrists or lift very heavy weights having wrist wraps would be an important feature for you. Most of the time, the additional wraps are adjustable so you can figure out how snug you need it to be. Wraps are a nice feature for most anyone, even those who don't have weak wrists, would benefit from and enjoy the stability offered. You'll need a comfortable, close fit without being so tight that you stop the blood flow in our hand.
Frequently Asked Questions
Subscribe to our newsletters