Best Women's Tennis Shoes Reviewed in 2021
last updated:
Mar 04, 2021
A nice walk in the neighborhood, a long day on the job, crushing it in the gym, or competing on the courts, the right tennis shoe can make a difference in your performance and comfort. If you are a competitor and serious about your game, you also must consider stability, traction, support, and it has to be comfortable as well. When we looked at all the many options available we evaluated our list with the criteria materials, fit, and the midsole.

In specific, for those who compete, it is crucial to find the right pair for aggressive play. The gear you have can either be a compliment or an impediment to your game. Your foot structure, how you play, and even the surface you play on will be additional factors that will all contribute into the best gear and in this case, tennis shoe for you.
This is the best product on our list that is currently in stock:
Orthofeet
Why is it better?
Orthotic support built-in
Ortho-cushion system of lightweight sole
Air cushioning
Biomechanically engineered to alleviate stress on the joints
Non-B=binding, extra depth design
Soft, seam-free interior lining
Padded with foam
Arch support shoes
In a
Hurry? Editors choice:
Test Winner: Orthofeet

3
Researched Sources
2.1k
Reviews Considered
16
Hours Researching
20
Products Evaluated
Materials
Fit
Midsole
Comfort
Style
By Default
11 Best Women's Tennis Shoes
Criteria Used for Evaluation

Materials
Materials are important for most gear and garments you wear.
When you are looking for performance wear the materials can make a huge difference in your ability to perform and excel at a high level. We wanted to go into a little bit of detail about the types of materials that make a design a perfect option for the courts.
The upper should be made of materials that are light so that they won't weigh you down but allow you to move effortlessly. Even though you want lightness you still absolutely need strength to provide the support necessary for athletic movement. It is necessary for any athlete to have breathability within their shoes because a sweaty, sticky foot is not a comfortable foot.
Some materials that are commonly used in the construction of a solid athletic shoe include leather, mesh, and canvas either alone or in combination with each other. Leather is a highly durable material that can take a lot of abuse and over time it stretches allowing a better fit to your foot and supporting the way your body naturally moves. Mesh material provides tons of ventilation and airflow allowing movement and breathability to help dry sweat and maintain a comfortable temperature.
A shoe that has traction and won't send you slipping and sliding when you are making fast, quick moves is important. The ability to adjust your shoe to the tension and snugness that gives you the best fit is also something to consider.

Fit
How your shoe fits determine your comfort level and ability to use your shoe effectively as a tool to help support your game and your activities.
Not everyone's feet are all built the same, so it is only natural that the shoe that you select may not fit you as well as it does other. The key here is to know what things to look for, such as the materials used as well as the construction of the midsole. We wanted to get into a few key features to ensure you select something your feet will love.
If you have narrow feet, be sure to select a design that doesn't have a wide tox box. Wider toe boxes often benefit a wide variety of athletes and allow for the foot to really spread out inside of the shoe. However, if you have narrow feet, a wide toe box means that your foot will slip around inside of the shoe too much. Stick with narrow designs or even those that have a somewhat tapered toe.
Wider feet, on the other hand, need the room. A narrow shoe or one that is laced too tight can cause calluses, pain, and absolutely affect your movement and your game. Look for designs that boast a wide toe box, as well as a stretchy and lightweight mesh upper. A mesh upper doesn't constrict your feet, which gives wide feet breathing room.
Generally, having a minimum of 3/8 to a half-inch between your big toe and the end of the sneaker is a way to tell if the actual size of the shoe is right for the size of your foot. The heel area needs to be snug without being overly constrictive and you definitely do not want your foot to slip up and out of the shoe when you are walking and especially not if you are in competition.

Midsole
The fit, the materials, and definitely the midsole will be important to ensure the absolute comfort of your shoes.
The midsole will need the perfect amount of cushioning to pad your foot but also to absorb some of that shock and impact when you are jumping and throughout quick movements. The best brands available will designs that incorporate solid support which correlates to stability when you are engaging in physical activities.
The support is important not only to your performance but also to your health. Shoes that can offer support to keep your foot stable can help go a long way to preventing injury. Some brands offer better ankle support than others and ankle support is stability.
The traction of the shoe will help with the varying surfaces you are going to be playing on or being active on. There are different levels of traction or traction designs that can be better on specific surfaces.
It is important to keep in mind that not all courts are created equally, so come prepared. Grass courts are going to need serious traction and tremendous grip because grass can be slippery. Clay courts will allow for a slower pace of play which may be best with herringbone traction which will allow you the ease to rid your shoes of any residual clay that may slough off and get stuck in your shoes.
Those that engage in activity on very hard surfaces need a good combination of grippy traction along with durability for the wear and tear that comes along with these tougher, gritty surfaces which can be intensely wearing on the surface of your soles. These hard surfaces also pack a big impact which can affect your joints so shock absorption and a sole that can provide good bounce-back to minimize that impact will be important.
Expert Interviews & Opinions
Most Important Criteria
(According to our experts opinion)
Experts Opinion
Editors Opinion
Users Opinion
By Default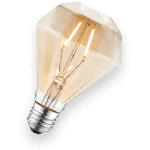 Know Your Court
You already know that the type of court you play affects your game. Grass, clay, and concrete courts not only change up how the ball lands, but it also changes your footwork. You may not even notice it, but how you move your feet in the grass as compared to clay vary wildly. Be sure that you select a shoe that is designed for hard courts or grass to ensure you get the proper traction.
Keep It Tight!
Loose shoes are a recipe for a rolled ankle. The movement in tennis is so fast and frenetic that you need your shoes to fit super tightly. If your feet move around inside of your shoes, it means that quick movement may result in losing stability and rolling an ankle. A loose fit doesn't necessarily mean you selected the wrong size, it could simply mean that you need to change up how they are laced!
Play To Your Strengths
What type of player are you? Do you zip around the court as a cat let out of a cage? Or are you more deliberate and methodical in your movements? Different players need a shoe catered to their playing style. If you are super zippy, you will benefit for a lightweight and agile shoe. Those that are more mindful of their movement will benefit from a structured shoe with ample ankle support.
Other Factors to Consider

Comfort
It's rare that a shoe fits like magic right out of the box. For the most part, though, the majority of shoes will need to be worn in. If you want to get it done faster as opposed to wearing them and allowing them to naturally work their way out over time, there are methods to do this.
Stretching your shoes is not as complex as it may seem. The first way would be to enlist the help of a professional. While this is an obvious and effective way to do it, it can prove to be a pricey endeavor. If you want to DIY-it you can. There are a few techniques to get those shoes to loosen up.
The way you freeze your shoes to stretch them is to fill a freezer bag half up with water. Put them in the freeze and as the water expand as it freezes- so will your shoe. You can also purchase various sprays that work on different types of material as well.

Style
Shoes these days can be wild with their designs. You can see everything from bold patterns to bright neon colors. If you like to make a statement you surely can find a design that works for your style. If keeping it classic and cool is more your style, the good news is most brands still make traditional black and white for a more understated appeal.
As the bright neon trend fades, neutral shades of gray and bright white are taking center stage again. If you really want to customize your look, many brands have options where you can design your own look and even have your own writing with easy to use online tools. These very custom looks can cost a bit more on top of the actual shoe price for that extra bit of customization but for some that need to have just the right look or want a unique appearance, that upcharge is completely worth it.
Frequently Asked Questions
q:

What to look for in a tennis shoe?

a:

The key to a good tennis shoe is traction and stability. While you are zipping all over the court because your partner loves to throw wild lobs, you need a shoe that can turn on a dime. Features such as a structured upper with ample padding and ankle support will prevent you from rolling an ankle as you zig-zag all over the court.

There are also styles that boast outsoles designed to accommodate various types of courts. If you only play on clay or concrete, keep a lookout for designs that are classified as hardcourt options. If you switch up between grass and concrete, All-Terrain designs will be your best option.
q:

How should tennis shoes fit?

a:

There are two things to keep in mind when selecting a new shoe for your tennis game. First of all, you don't want your big toe run up against the tip of the shoe. For the perfect fit, there should be a little bit of space between the tip of your shoe and your toe. The reason for this is because you are engaging in a lot of starts and stop movements, which causes your toes to jam on the front of your sneaker.

The second thing to keep in mind is that you want a tight and secure fit without strangling your foot. Be sure that as you move, your foot doesn't shift around inside. If you feel that it is too loose, it may just be a case of loose lacing. Play around with the lacing to find a fit that feels secure but not too tight.
q:

How to lace tennis shoes?

a:

The most important thing to consider is to make sure that no matter how you lace them they are comfortable. You don't have to stick with the lacing that comes right out of the box. The very first thing we suggest you do when unboxing a new pair of shoes is to take out those laces and start fresh!

If you have high arches and find that the upper really cuts into your foot, the way you lace it can fix that! The Window Pane lacing method skips the loops that run over the top of your foot to allow the top of your foot to breathe.

When opting for a traditional lacing method, it is best to lace them when your foot is actually inside of the shoe so you can gauge just how tight you want them to fit.
q:

How to wash tennis shoes?

a:

If your pristine white kicks have suddenly lost their fresh glow, there are ways to get them looking like new! Many users recommend tossing them into the washing machine, but it is important that you take a few precautions first.

We like to add a tablespoon of baking soda to each shoe the night before to help absorb moisture that causes odors and bacteria.

When washing, make sure that you set the wash cycle to use cool water (hot water will shirt and warp the materials). Also, we recommend placing them in a sweater bag. If you don't have a sweat bag, a pillowcase works just a well! Add some gentle detergent, 4-5 towels to even the load, and start the cycle.

Let your shoes dry in a well-ventilated area and always skip the dryer. Exposing them to any heat sources may shink the materials on the upper, or even melt away the glue that holds them together.
q:

What is the lifespan of tennis shoes?

a:

Tennis shoes are no different than any athletic option and in general you can expect to put on approximately 500 miles.

That works out to about three to six months of active use. This is the rule of thumb but those that use their shoes hard and regularly may get a bit less duration while those that don't hit the road hard or use their shoes on a regular basis can have a longer lifespan. The areas that will wear down with time are the soles, and they can wear faster if you are engaging in activity on more abrasive surfaces.

The cushioning, from repetitive impact, can also wear down over time and lose their effectiveness.
q:

How to stretch tennis shoes?

a:

If you find that your new shoes are squeezing the everloving life out of your feet, they may just need to be stretched. Simply wearing them through the pain is one method of stretching them, but there are quicker (and less painful) methods.

The easiest method is to wear them with a thick pair of socks, and then use a blowdryer at medium heat on tight spots. Place the dryer on those areas for about 20-30 seconds at a time until you feel the fabric starts to stretch.

There are also tools you can purchase to expedite the stretching process. Tools such as adjustable shoe trees allow you to slowly stretch the fabric over time. For the most part, trees are fairly affordable and may set your back the same amount you would spend on a good pack of socks.
q:

Where to buy tennis shoes?

a:

The good news here is that tennis shoes are available pretty much anywhere that sells shoes. For a wide variety of styles and colors, it is in your best interest to head to a specialty sporting good store that sells a variety of different shoes for different activities.

If you are unable to go to the store to pick up a pair, many online retailers sell them, and they often are a tad more affordable than heading to brick and mortar stores. To ensure you get the right size when shopping online (because no one likes returning things found online), it will prove very helpful to measure your foot rather than buying your normal size.
Subscribe to our newsletters