10 Best Exercise DVDs Tested & Reviewed
last updated:
Oct 13, 2019
In this day and age, there are plenty of ways to get your
exercise
in without having to go all the way to the gym or invest in expensive workout equipment. If you want to be able to bring your workout right into your own living room, a solid selection of workout DVDs may be a great option!
There are plenty of workout DVDs out there catering to different needs, abilities, and lifestyles. That's why we've put together a list of the best workout DVDs available, giving you a place to start your search whether you are new to this kind of workout material or you're looking to expand your collection. Refer to our FAQ for questions and concerns or take a look at our custom criteria for tips and advice on picking the best workout DVDs.
In a Hurry? The test winner after 15 hrs of research
Rodney Yee Power Yoga Collection
Why is it better?
Taught by world-renowned yoga teacher
Diverse yoga routines
Very effective even for advanced yogis
In a
Hurry? Editors choice:
Test Winner: Rodney Yee Power Yoga Collection

4
Researched Sources
1000
Reviews Considered
15
Hours Researching
22
Products Evaluated
Versatility
Effectiveness
Ease of Use
Accessories
By Default
Criteria Used for Evaluation

Effectiveness
You're not watching this for entertainment, you're watching this to get in shape so it needs to be a good program that's well-designed.
If you're reading this buying guide it's probably because you're motivated and ready to get back in shape or to at least be able to maintain your current conditioning from the comfort of your own home. First of all, congratulations! We applaud you for being willing to do what it takes to make your health a priority. At RunnerClick we're all about health and wellness and we want to help you on your fitness journey, which is why we created this buying guide. The products on this list run the gamut from yoga to HIIT (High-Intensity Interval Training), to Tae Bo, calisthenics, and more. Different types of programs are good for different fitness goals and everybody has different interests so we thought it was important to include a wide variety of fitness styles. In order to find out how well each program works we considered over a thousand reviews from people of all walks of life. This helps us to get a well-rounded view of how well the program worked, not just for us, but for a variety of people and not just runners but also stay at home moms, construction and factory workers, and others.

Versatility
Doing the same workout routine over and over can lead to boredom and you eventually quitting the program, so we made sure to choose products that were fun and changed things up often.
Human beings get bored pretty easy. And if something is boring we're likely to stop doing it. But we don't want you to stop taking care of your fitness goals so we made sure to pick products for our list that were fun and contain a wide variety of workouts. Another reason this is important is that the human body is so adaptable, and has such a wide variety of potential movement patterns that it's important to have a program that recognizes this and doesn't have you stuck in a rut. You might have heard the saying that a rut is only a few inches from a grave, so that's something we obviously want to avoid! While each program on this list is different, we gave high marks in this category to ones that make changing up workouts on a consistent basis a priority. Again, not only will this help to keep you engaged mentally, but it will also stimulate and enhance the movement and fitness ability of your entire body instead of just focusing on your vanity areas while ignoring the entire system.

Ease of Use
Although the right workout DVD will challenge you and push you while helping you achieve your goals, it shouldn't be impossible to do. The instructions should be easy to follow and understand while the exercises and moves should range in intensity while still being reasonable. Whatever the DVD offers–from fitness exercises to workout calendars, cookbook recipes, and even meal plans–should be very easy to understand and use to help users achieve their goals faster. Difficult exercises can often discourage beginners from performing them and may even make them abandon the fitness program altogether. The exercises should also take a short time to perform so that beginners can easily memorize them.
It's also your job to be aware of the intended difficulty level of a specific workout. Usually, individual DVDs will specify what level of experience they're targeting (like beginner or advanced) so make sure you pick something that matches the intensity that you need. It's a good idea to get a variety of DVDs so you can adjust your workouts as needed.

Accessories
Some workout DVDs will include neat extras like meal plans and training calendars to help you get the most out of your workouts or that are specific to their training program. If you like having multiple aspects of your fitness planned or like the idea of sticking to a very specific program then this might make some workout DVDs more appealing to you than others. We considered this while choosing the products for this list and gave higher scores to options that include some sort of additional value and benefit. Another thing you can do to charge up and change up your workouts at home is to buy ajump rope, an exercise ball, and a balance board. These are three simple, affordable, easy to find and fun to use products that can help you to easily change up your workouts on a consistent basis to help you stay engaged while making sure to work out your entire body.
Expert Interviews & Opinions
Most Important Criteria
(According to our experts opinion)
Experts Opinion
Editors Opinion
Users Opinion
By Default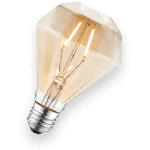 What kind of workouts do you like?
There are tons of workout DVDs out there and they cover almost all types of workouts--so, you will definitely find something you enjoy. So, you can get workout DVD's that you love and won't get bored of.
Accessories
A lot of workout dvd's require additional accessories--and sometimes you may have to purchase these accessories separately. If you like to use workou videos that incorporate bands and other workout accessories, just make sure you have everything you need beforehand!
Other Factors to Consider

Style
The first thing you'll want to consider is the type of exercises each workout DVD will include. Every DVD should have varied intensity with good warm ups and cool downs before and after the main exercises. Some workouts might be designed to help you lose weight while others will focus on building muscle or doing targeted toning. You'll know your own goals and needs best, but you should also try and choose a selection of DVDs that is varied and has enough different exercises to round out your workout and keep you from getting bored. If you're looking to lose weight you'll want DVDs with exercises that focus on cardio. Things like aerobics and dancing will help you work up a sweat and burn off excess calories stored in your body.
On the other hand, if your goal is to build or tone your muscles, then you need workout DVDs geared toward resistance training. Some of them may require the use of additional weight while others can be performed using bodyweight only. For instance, DVD programs intended to build and tone muscle may teach techniques such as push-ups to help you challenge your muscles to grow. We tried to include a wide variety of workout DVDs that cover these different types of workouts, as well as DVDs that have a good variety of methods.
Frequently Asked Questions
q:

A lot of DVDs advertise losing weight from a specific part of your body. Do targeted workouts actually work?

a:

Sorry, but no. Workouts that focus on "spot reduction", or just working out a specific part of your body to lose weight in that spot, may seem like an easy way to pick and choose where you keep your chub but losing weight doesn't really work that way.

Workouts that are focused on targeted exercise to tone specific parts of your body, however, are very effective and can help you strengthen neglected muscles. The best option is to just develop a well-rounded workout routine that combines good cardio and toning exercises to work your body evenly. In today's fast-paced, often superficial society we're trained to want and expect results quickly and easily. But with fitness, it really does take time. Just keep at it consistently and eventually, the parts of your body that you want most to focus on will come into line with the rest of your physique.
q:

How do I know if a workout is too advanced?

a:

Most, if not all workout DVDs will tell you about what level the workout it is. But willpower and determination would be more appropriate here because a workout never gets easier you just get stronger. So if you're holding off because it looks too "hard", please know that any workout is meant to push you so ask yourself if you can you do it, and whether or not you're worth it. The answer is, yes, you are!
q:

How do I know what style of program to get? Yoga? Weight loss? Calisthenics?

a:

Before you choose a program we recommend thinking deeply about your goals, personal interests, and how much time you have to devote to a program. Do you already enjoy doing yoga? In that case a yoga fitness program may be your best bet. Do you need to lose a lot of weight? Then go for a weight loss program. Done consistently and in conjunction with a proper diet and healthy sleep patterns all of these programs can help you lose weight, but if you're extremely overweight one that's targeting to shedding pounds is probably the right choice. If you are a very energetic person and enjoy very challenging workouts a calisthenics program may be a great option for you. Bodyweight exercises can be just as challenging, if not more so, than lifting weights at the gym and can get you into incredible shape in a short amount of time, and do so all without having to go to the gym or have much if any equipment at home.
q:

Do I need to have a home gym or exercise equipment to do these programs?

a:

Nope! That's one of the best parts of the programs on our list. For the most part all you need is a DVD player, some workout clothes (although since you'll be doing this in the privacy of your own home we guess those are optional), and your body. In some cases a yoga mat or jump rope may come in handy and be a fun way to change things up once in awhile, but these programs only require that you have a body and the desire to improve yourself.
Subscribe to our newsletters