20 Best Yoga Mats Fully Reviewed
last updated:
Apr 22, 2020
Whether you're an avid yogi or just starting out, the best yoga mat selections on our list are a must-see. When it comes to yoga mats, you have hundreds of options to choose from—literally—so, how do you know which one is best?

The top yoga mat for you should be portable enough for you to take with you wherever you go—whether it's to your yoga class or a different room in your house. It should also be comfortable and well-cushioned enough to ensure your joints stay protected during your practice.

People have been practicing yoga for thousands of years, but now we're lucky enough to be able to use mats, so we can focus on each pose and push our bodies to the limit. So, no matter what type of yoga style you practice, we have a mat for you!

Enjoy our picks, Namaste!
In a Hurry? The test winner after 10 hrs of research

Manduka Pro Lite
Why is it better?
Comes with a lifetime warranty
Lightweight
Eco-friendly
Odor resistant
Well, and firmly, padded
Latex free
Comes in 2 size options
Can be cleaned easily
In a
Hurry? Editors choice:

Test Winner: Manduka Pro Lite

5
Researched Sources
1.3K
Reviews Considered
10
Hours Researching
20
Products Evaluated
Use
Materials
Versatility
Portability
Value
By Default
Click here to see more
10 Top Yoga Mats Reviewed
Criteria Used for Evaluation


Use
The use and performance of a quality yoga mat can be broken down into three traits: comfort, stability, and portability. By examining these we predict which yoga mats will really be a good fit for both seasoned and first-time yoga users.
Seeking the best mat that is comfortable for your needs is a good place to start. Several components factor into a mat's comfort, and we're diving into them all! The first to consider is thickness. You can find a lot of different thicknesses of yoga mats today, some so thin that they don't even feel like you're standing, kneeling, or posing on anything.
They're a good floor covering
For new yogis, this doesn't offer enough support, for those who have been practicing for years, most people need some thickness to cushion their movements. That being said, a mat that is too thick will also be difficult to pose and hold poses on because it will be overly cushioned. Too much cushioning will have too much "give" and be soft for most people.
However, except for this might be for people who are seeking an overly soft mat for the added challenge of engaging their muscles to hold the poses dramatically. For the general population, a yoga mat somewhere in the middle is best and most mats sold in a middle range in one of three levels of thickness. These levels are one-fourth of an inch thick, one-eighth of an inch thick, and one-sixteenth of an inch thick.
Mats that are one-fourth of an inch are usually on the more expensive side. They will, however, offer some support, but plenty of cushioning. Depending on your preferences they also might be the most comfortable option for you, with the added thickness it will make it harder to roll up and harder to transport.
Mats measuring one-eighth of an inch are the most sold mats around because they offer a decent amount of cushioning and comfort. They are sturdy and supportive enough that they help the yogi hold those difficult poses without too much extra effort. These mats are easier to roll up and easier to transport from place to place.
Lastly, mats that measure one-sixteenth of an inch are getting dangerously close to providing barely any comfort at all. Knowing to be especially painful for individuals who have knee problems who are practicing yoga on wood, concrete or, hard floors. That being said, some people do prefer them because it DOES allow them to feel the floor better.
It helps give them a sturdier base and understand how to balance and disperse weight when they are trying out complex poses. These types of mats are also fit virtually in any space and they are easy to take along with you if you're traveling.
Stability and slip-resistance
Stability of a yoga mat is all about how well the mat can grip the floor, and the real stability test comes when you are sweating or the air is humid and you are attempting some seriously challenging poses. In the middle of a hot yoga headstand, the last thing you want is for your mat to lose its traction and support and send you tumbling over.
Levels of stability will differ depending on the material and texture of the mat because these are the two factors that play the biggest role in determining a mat's grip and stickiness. Furthermore, the thinner the mat the more stable it will be. For the most part, thicker mats, though they offer more comfort, are going to have so much cushion that they make it harder to balance and thus you are made less stable.
Stability is an important factor to consider, especially when you take into account where exactly you will be practicing your yoga. Sometimes, the dark stuffiness of a yoga studio or gym exercise room just is not going to cut it, and you feel the need to take your practice outside. Outdoor yoga sessions can be wonderful, but also less stable depending on the terrain you choose.
The ground might be rocky or uneven, and you might even want to practice on a hillside or incline. If that sounds like you, then one of the grippier, stickier mats that provide more support will be what you need.


Materials
Your yoga mat will only be as good as its materials and there are a few different varieties you may see while you're shopping. Many of our options are natural, non-toxic, and eco-friendly.
Yoga mats are made using a variety of materials. The most common materials that you will find yoga mats sold in are those made from PVC (polyvinyl chloride, or a popularly and widespread sold plastic polymer and otherwise commonly known simply as just vinyl), rubber, cotton, foam, and jute. Mats made out of PVC tend to have the smoothest texture, and the least amount of physical 'grip' but are still sticky.
PVC Yoga Mats
Still, some yogis may find that they have to work harder to maintain balance, alignment, and support. But mats made out of PVC are typically cheaper, last way longer and are easier to clean and take care of (the main downside and complaints from consumers about PVC are that they are not biodegradable or made using sustainable efforts).
If you like the PVC mats for all reasons except their lack of environmental friendliness, then a foam mat is the way to go. Performance-wise, they are very close to PVC mats in the way of how much stickiness they offer, though foam mats can also feel way more cushioning when you get into thicker thicknesses (so if you do not want a lot of cushions but want a foam mat, go with a thinner thickness measurement).
Yoga Mats that Use Latex
Be careful if you have a latex allergy though! Foam mats will make your allergies flare up. As far as grip, stickiness, texture, and eco-friendliness are concerned, rubber made mats fare very similarly to foam mats (and the same holds, unfortunately, for setting off any latex allergies).
Foam Yoga Mats
The only real difference you will see between the two is that foam mats tend to offer a little more cushioning, and thus, a little more "give," especially in the thicker mats. If you want to take a step back in time and practice yoga like some of the originals, opt for a cotton mat. Cotton mats tend to be thin and are usually put on top of other mats.
They also do not wick sweat super well but they ARE easy to clean, easy to transport, and environmentally friendly. Finally, jute mats are very similar to cotton mats: they usually measure very thin, fold up nicely into your gym bag, and offer great traction (especially when lain on top of other mats) but the jute root is a more fibrous texture than cotton and, subsequently, will offer even more stickiness than cotton
Eco-Friendly Yoga Mats
If you're practicing yoga, whether it's because you're a long time, hardcore yogi or because you need a classroom atmosphere and someone leading you through the poses in order to get a good post-run stretch and work out some of your achy joints and muscles, you likely care about the well being of your body, the well being of others, and the well being of the earth and environment.
If you value sustainability and Eco-friendliness, then taking up the sport of yoga should not mean you have to sacrifice your values! Fortunately, our list of yoga mats offer some great products that are made from both body and Eco-friendly materials. It is helpful to know which materials are known to be more sustainably produced than others.
As a general rule of thumb, mats made from PVC vinyl will have the most "harmful" substances in regards to the environment and are the least sustainable made mats. That is because PVC is not biodegradable so will sit in a landfill for a VERY long time, and can be very expensive to recycle.
However, mats made out of recycled rubber and jute most similarly match PVC mats in affordability and grip, texture, stickiness, and support but are much more Eco-friendly options. Cotton is also an Eco-friendly material. If you have a latex allergy, then you will likely develop an allergic reaction if you practice on a mat made out of PVC or rubber.
Some practitioners who are allergic to leather claim they break out in hives and have trouble breathing (that is not related to just exercise-induced heavy breathing!) when they use rubber or PVC mats. If you are allergic to latex, play it safe and opt formats made out of cotton, wool is another great choice if you practice a more meditative form of yoga, but wool mats don't hold up well in sweaty sessions.


Versatility
You can use your yoga mat for more than just yoga and in other places outside of your favorite yoga studio. If you know you want your yoga mat for more than just yoga, then make sure to take a look at its overall versatility.
Purchasing a yoga mat may be a wise decision even if you are not particularly interested in yoga itself because the mats are highly versatile and can be used in several ways and for many other forms of exercise. If you are looking for something to support and cushion your more intense, circuit cardio sessions, then a yoga mat is a great option.
It can be used to assist in such heart-pumping exercises as mountain climbers, push-ups, planks and other exercises that have your hands on the floor, as well as lower body workouts like squats and lunges. Yoga mats are also used commonly in Barre classes, especially when you take the Barre class to the comfort of your home.
Plie squats and movements on your tiptoes can be hard to do on the surface of a bare floor alone, but doing them atop a yoga mat will help add some stickiness and grip. If you are looking to get a great ab workout and blast your core with sit-ups, crunches, v-ups, or side planks, make sure you have a yoga mat for support and stability!
And finally, you will benefit by having a yoga mat to practice other Eastern exercises similar to yoga, like tai chi and pilates. Certain forms of yoga need different yoga mats. For instance, if you are into hot yoga, then you know that you often leave the studio feeling great, but also super sweaty. To maintain the integrity of your yoga mat, you are going to need one that wicks moisture well.
So, not a cotton-made mat!. It should be made out of a material that's easy to clean and stands up to water, sweat, and moisture. Hot yoga (or Bikram yoga) is an intense practice, as are other western yoga practice and traditional Eastern yoga that encompass more calming, meditative yoga forms, then you'll need a mat that works in tandem with helping you build strength and hit your poses.
The yoga forms in which time between poses is smoother, longer, and more relaxed and which focus on breathing and centering will still require mats that assist your poses and have the right stickiness levels for such poses, but you also might benefit from a thicker mat with more cushioning.


Portability
Portability is key if you are on the go and need to be able to take your yoga mat with you to class, the beach, or wherever you want to practice!
Portability is all about transportability, and how easy it is to quickly roll up the mat, stuff it in your bag, over your head, or under your arm, and hit the road. This is especially important for the yogis who have a packed schedule and have to jump immediately from event to event without being able to go home in between.
The thinnest measurement of the thickness (one-sixteenth of an inch) will be the easiest to roll up, the easiest to carry, and the easiest to stow away. Mats of this thickness have their downsides when it comes to cushioning, comfort, grip, and support but they are the easiest to transport so if that is your number one concern, go with an easy to pack mat! The thicker the mat, the less easy they are to transport.
Similarly, extra-long mats are going to be less portable than shorter ones because there will be more mat to physically roll-up, which means a bulkier mat to stuff away in your bag or to carry. (But, if you are super tall and you just NEED a long yoga mat, you will likely have to sacrifice some portability). A bonus of many of the mats on our list is that they are conveniently sold with a carrying yoga bag to go with them.


Value
Whether price is the first or last thing you look at, the price point is often the final deciding factor on whether or not a product is worth buying.
From super cheap mats that you can pick up at any old retail store to very high end, very expensive mats from some of the best-known manufacturers and private yoga studios around the world, there is bound to be a yoga mat that fits your budget. Our list takes into consideration price, and we have strayed away from offering you the super, super cheap options that are just not worth your money at all.
But have provided you with relatively well-priced options that are more than just a bargain, but that hold their own against other more expensive brands in terms of performance. As far as actual price is concerned, the mats on our list range from $15 all the way up to $200. That might seem like a lot, but do not just immediately write off the more expensive mats!
If you're just starting out with your yoga practice, choosing a mat may seem overwhelming. We suggest you keep it simple if you're a newbie – don't spend too much and get a mat that is supportive. If you're experienced, you'll understand how different features of yoga mats will negatively or positively affect your practice, and it is probably worth it to invest in a great mat.
Expert Interviews & Opinions
Most Important Criteria
(According to our experts opinion)
Experts Opinion
Editors Opinion
Users Opinion
By Default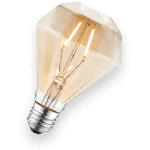 Pick something you like
Yoga mats are available in tons of different colors and patterns to choose from, so it won't be hard to find something you like. Make sure to pick something you love and look forward to using!
Go with what fits your needs
At the end of the day, it doesn't matter what other people have to say about the yoga mat if it doesn't work for you and your needs. Make sure to pick something that fits your needs and preferences perfectly.
Don't forget a tote!
If you want to engage in a little bit of yoga at the park, a good tote bag makes it easier to travel. Whether you like to hit up multiple classes or simply travel to various scenic locations, a good tote makes your life easier. These products can be a little cumbersome when rolled up, so investing in a stylish tote makes taking your show on the road a little easier.
Other Factors to Consider


Style
As far as style goes, this is certainly not the most important factor for you to consider--however, there is also nothing wrong with being proud of your yoga mat and loving the design they feature. Before you take a look at the overall style of the yoga mat, however, you need to make sure you have covered all of your basis first.
Once you get a yoga mat that is comfortable, the right size, and provide you with the right portability, you can make your final decision based on which one looks the best. You will be happy to hear that almost all of the yoga mats featured on our list of top 10 best yoga mats are available in several colors for you to choose from.
Moreover, many of the yoga mats we decided to feature on our list are also available in different patterns for you to choose from--so, you really get the pick of the litter. At the end of the day, you need to make sure you are happy with your yoga mat, and you should certainly not hate the way the it looks!


Size
Size is incredibly important for many reasons--after all, we are not all the same height and we don't all have the same space to work with when it comes to where we practice yoga. When looking for the top yoga mat for you, make sure to take a look at the following factors and decide which size will best suit your needs.
How tall (or short) are you?
As you can see, yoga mats come in all sizes. There are options for those of you are really tall and, of course, for those of you who are much shorter, While larger yoga mats are definitely less portable, you still need to make sure you choose the rights size for you so you have enough space for each and every one of your poses.
Size of the space you are working with
Whether you practice at home or your favorite yoga studio, you will need to make sure you get a yoga mat that will fit. If you are in a yoga studio you need to make sure everyone else has plenty of space, so they can put their mats down too.
Be sure to check out our other yoga buying guides.
Yoga Blocks https://runnerclick.com/best-yoga-blocks-reviewed/
Yoga Wheels https://runnerclick.com/best-yoga-wheels-reviewed/
Yoga Shoes https://runnerclick.com/best-yoga-shoes-reviewed/
Yoga Pants https://runnerclick.com/best-yoga-pants-reviewed/
Frequently Asked Questions
q:

What is yoga?

a:

This may seem like an obvious one, and you likely already know the answer if you are searching for yoga mats, but if you don't, then it is a good place to start! The more you understand about the practice of yoga, the better you will be able to deduce which yoga mat is right for you!

Simply put, yoga is a type of unitive exercise discipline emphasizes not only poses and postures, but thoughts, breathing, meditation, and relief from self. It is the emphasis on poses and postures that make it an "exercise" but yoga encapsulates so much more than just that.

There are actually hundreds of forms of yoga to choose from, but the most popular ones include vinyasa yoga, hatha yoga, Bikram yoga, yin yoga, ashtanga yoga, and restorative yoga.

Vinyasa yoga is the classic "workout yoga" because the time between poses doesn't last long and movements are synchronized with breathing, and often put against more upbeat music (if you are practicing in a class). Hatha yoga focuses on balance – and not just physical upright balance, but finding a balance between movements.

"Ha" translates to the sun and "that" translates to the moon, and similarly to the balanced juxtaposition of the sun and the moon, hatha yoga practitioners work to find the balance between forceful movements and flowing energy. Ultimately, the focus of is on asanas, or postures, and to strengthen and find proper alignment, but also be slightly more meditative than vinyasa.

Bikram yoga takes the swiftness of vinyasa yoga, but limits the total number of poses to 26, and puts it in a heated room. This means a higher heart rate, and more sweat (so if you are interested in more of a calorie-torching practice that still helps release the mind, this is the style for you). Yin yoga is similar to restorative yoga.

It is a lot slower than other forms, with more time between poses and an added concentration on breathing (often performed in seated or lying positions). Ashtanga yoga is a great option for both beginners and for experienced yogis because it uses just six positions in repetition. Each position is connected to the others through breathing, but Ashtanga focuses on perfecting the poses until they are near perfect.

Finally, restorative yoga is the perfect option for those who are really looking to take it slow, wind down and ease the mind and get a decent stretch and energy flow throughout the bodies. This is a great option for runners, especially, who need the calming but fluid benefits of yoga.
q:

What are the eight limbs of yoga?

a:

Yoga is about more than just stretching, posing, and balancing. It is rooted in eight "limbs" which encompass the entirety of the practice. These eight limbs are Yama, asana, pranayama, pratyahara, dhyana, and samadhi. Yama refers to one's ethical and moral standards. It refers to the basic rules and principles which we personally choose to live by.

Specifically, the five Yamas are nonviolence, truthfulness, nonstealing, continence, and covetousness. Niyama refers to self-discipline and the order with which we surround ourselves. The five Niyama are cleanliness, contentment, spiritual austerities, studying sacred scripture, and surrendering to a higher being. Asanas are the physical components of yoga – the poses, the body, etc.

It is what we typically think of when we think of "yoga" from an exercise perspective. Pranayama refers to breathing, and specifically, controlling one's breathing. Pratyahara refers to internalizing our practice, meditating, and drawing inward away from the world. Dharana refers to concentration, which is closely associated with the other limbs of pranayama, asana, and pratyahara.

Dhyana takes the principles of pratyahara such as meditation and concentration and puts them into the context of an uninterrupted flow of relaxing energy. Finally, samadhi refers to joy, ecstasy, and total aliveness that comes with being properly aligned, fully engaged but completely meditative and at peace, which one can achieve over time through repeated yoga practice.
q:

What are "asanas"?

a:

We explained above that asanas are 1 of the 8 limbs of yoga and the yoga practice that you probably commonly think of when you think about yoga. Asanas refer to the actual bodily poses involved in yoga. They're more than just stretching or strength-building exercises, but are purposeful in centering and aligning the body, and creating a meditative flow of energy between the body, mind, and spirit.

They can be relaxing but still difficult, and increase flexibility, strength, and stimulation of the circulatory and immune systems. Different forms of yoga are centered around different asanas, but some commonly known asanas are the headstand, the cobra, the downward facing dog, and the warrior pose.
q:

How do I clean my yoga mat?

a:

One of the great things about yoga mats, especially well-made ones, is how easy they are to clean and maintain. As far as washing your yoga mat is concerned, there are several options for you to choose from. The first is simply dousing it with soap and water. This can basically be any soap (though a detergent soap will clean it best) but be careful not to use too much, or risk leaving an oily coating atop your mat.

Four parts water to one parts soap should do the trick! There are also special mat-sanitizing solutions that you can choose from, but some of these solutions, while they will definitely rid your mat of all bacteria, use harsh chemicals and the residue left behind might be harsh on your skin. You can always make your own at-home solutions, as well.

A great option is simple water and baking soda mixture or mixing essential oils and water. Finally, some of the top-rated yoga mat options (especially those made from cotton) can be thrown in the washing machine along with your other dirty clothes. Just be sure to use a gentle cycle and definitely avoid the dryer! When it is done, roll it up, squeeze out the excess water, and then let it air dry.
Subscribe to our newsletters