10 Best Yoga Pants Tested and Fully Reviewed
last updated
May 18, 2019
If you are on the hunt for the best yoga pants, then you have come to the right place because here we have everything you need to know!

Just because you're a runner doesn't mean that's all you do - in fact, many runners and athletes are also avid yogis and reap the rewards that a yoga practice brings. The best yoga pants provide you with a full range of motion, optimal comfort, and the breathability you need to comfortably practice. The best yoga pants featured here on our list are all perfect options for all yogis - so, whether you are a beginner or avid yogi, we know you will love every option featured here on our list. We have made sure to include options for all styles and practices as well as for all body types!

Check out our top picks and get moving!
In a Hurry? The test winner after 8 hrs of research

Nike Pro
Why is it better?
Figure-flattering
Flexible waistband
Comfortable
Long-lasting
In a
Hurry? Editors choice:

Test Winner: Nike Pro

4
Researched Sources
1.5k
Reviews Considered
8
Hours Researching
15
Products Evaluated
Fit
Materials
Style
Durability
Value
By Default
Our Favorite Yoga Pants



Figure-flattering
Flexible waistband
Comfortable
Long-lasting
They're a little bit see-through
Nike is a big name in the athletic world, and the Nike Pro pants are one of their best products. They are not just specifically yoga pants, but they are a versatile pair of pants that are perfect for your yoga practice. If you want a comfortable pair of yoga pants that you can also use for other athletic activities, then you need to take a look at these.
Read more
Fit
The Dri-FIT fabric does a great job, keeping you dry the whole time and it also provides a better fit. There's also a mesh panel behind the calf to increase the overall circulation. The waistband is very elastic, the whole pants aren't too tight and you have a full range of movement.
Materials
This is a polyester blend so it means that it's breathable and it wicks moisture as well. The best yoga pants can be used for many different sports, but they're of course perfect for yoga. Thanks to the triangular gusset, nothing limits your moves.
Style
These are a little bit tighter than average pants and they add a more sleek look to your silhouette. They're available in many colors and sizes.
Durability
Nike is known for long-lasting clothes, and this one isn't an exception.
Value
You can get them for around 50 dollars. There are small differences in price depending on the size.
2

. Lululemon Wunder Under



Has a pocket
High-rise fit
Slimming
Supportive
Secure fit
Sweat-wicking
If you love yoga, chance are you love Lululemon—or at least you have heard of the brand. These Wunder Under leggings are high-waisted and incredibly comfortable. So, if you want to challenge yourself and keep up with your Asanas you need to make sure you check these out.
Read more
Fit
These yoga leggings feature a high waistband and stay securely in place during your practice. They are slimming and fit nicely and securely without sacrificing comfort.
Materials
Made of a mixture of Luon, Polyester, Nylon, and Lycra Elastane, these yoga leggings are stretchy and really comfortable.
Style
These yoga leggings feature a slimming fit. They look great on almost anyone and they are available in lots of different colors to choose from. These are definitely tight and snug, but they look great. Their waistband pocket is convenient—so you can store your key or id when you run out of your car to head to your yoga class.
Durability
If you want a pair of leggings that are built to last, you can't go wrong with this brand in general. These yoga leggings are incredibly durable and will definitely last you for the long haul.
Value
If you have the budget for these leggings they are worth every penny. They are pricey—but they will last you for the long haul



Compression leggings
Comfortable
Inner pocket
Durable design
Can be hard to put on
Some sizing issues reported
Yoga is a popular workout that many runners enjoy and if you are looking for the best yoga pants to enhance your performance then the ALONG FIT Compression Pants are just what you need!
Read more
Fit
The ALONG FIT Compression Pants are designed to fit snug and tight to compress your legs. This improves blood flow and helps support your muscles during your sessions so you feel comfortable and stable.
Materials
The tight fit is common in yoga pant but these take it up a notch with superior compression. The materials are soft and stretchy so you feel comfortable and cool from start to finish no matter what your session entails.
Style
The ALONG FIT Compression Pants features a convenient side pocket to keep your cell phone or music player handy for the perfect workout experience without sacrificing style or comfort in the process!
Durability
These pants are made to last and still allows the range of movement and flexibility that is required to pull off those awesome yoga poses and moves. These pants will last and serve you well for a long time to come.
Value
With a typical price point of around $20 per pair, the ALONG FIT Compression Pants are a great investment for runners and athletes and anyone who enjoys their yoga sessions!



Difficulties in finding the right size
These Columbia yoga pants have been a favorite among users for quite a while! The fit securely and comfortably and their bell-bottom style makes them a great option for running errands and casual wear. These pants are really comfortable and definitely worth adding to your yoga attire.
Read more
Fit
They provide the perfect fit as long as you get your size. Some reviewers complained that finding the right size was very hard to do.
Material
Like in many other pants, polyester is the main material, there's also an elastane.
Style
They have a classic design. They have pull-up closure, they can be washed in the machine and the material is good quality so they can be used for yoga and different activities.=
Durability
These yoga pants are made of high-quality material that ensures that these pants will last you for the long haul.
Value
Those are one of the most expensive on our list. However, these are worth the price considering their durability.



Stylish
Great price
High waistband
Sweat-wicking
Has a waistband pocket
Flat seams
These Baleaf yoga pants are really versatile and you can use for more than just yoga. They are really comfortable, stretch, and durable—and the best part is that they also look great!
Read more
Fit
Thanks to their stretchy fit, these yoga leggings allow for a secure and comfortable fit. They are slimming and their high waistband makes them even more comfortable.
Materials
Made of Nylon and Spandex, these leggings allow for full range of motion so that you can get through all of you challenging poses.
Style
When it comes to style, these yoga leggings are really stylish and come in lots of color combinations to choose from. Their waistband pocket allows you to store your keys.
Durability
Thanks to the materials these leggings are made of, these are actually really durable and built to last you for many yoga sessions.
Value
These yoga leggings are available at a great price! And they are worth more then what you will spend on them.



Thick material
Flattering boot cut fit
Thick waistband
Good stretch
Longer length
Affordable
Originally a brand that focused on dance clothing, these pants are built for movement. The classic and flattering silhouette is made from good material and is highly functional and affordable.
Read more
Fit
These pants have a classic yoga pant fit as they are snug through the thigh and open up at the knee. The thicker fabric and wide waistband make these pants comfortable for exercise and casual wear. Taller women love the longer length in these yoga pants.
Materials
55% Cotton/35% Polyester/10% Spandex. 10% Spandex provides a nice stretch that will hold its shape and avoid sagging during workouts.
Style
This flattering silhouette comes in classic black, gray and navy. This yoga pant is ideal for yoga and floor exercises. The wide waistband and elasticity help you flow through your practice seamlessly without falling down or getting in your way. The polyester fabric in this blend offers some moisture wicking properties to keep you dry and cool as you move. Finally, the thicker material offers full coverage with no worries about being see-through during downward dog.
Durability
The thicker material of these yoga pants is built to last and should not show premature signs of wear.
Value
Price ranges based on size and color but these thick pants are very affordable compared with others on the market.



Lots of colors to choose from
Has a side pocket
Durable
Lightweight
Slimming
Tummy control waist band
Price varies
The long pants are too long for some users
The Reflex 90 Degrees yoga pants are really stylish and comfortable. They are available as long leggings and shorter capris—and they even come in several colors to choose from. These leggings won't move around, so you will stay secure and snug whenever you practice.
Read more
Fit
In terms of fit, these leggings have a high-waist and provide a slimming fit. They are really comfortable and look great on almost everyone,
Materials
These yoga leggings are made of both Nylon and spandex, which ensures that they are stretchy and allow for a full range of motion.
Style
In terms of style, these leggings come in lots of great colors and feature a longer and shorter option. They have a phone pocket on the sides as well, so you can easily take your phone with you wherever you go.
Durability
If you want a pair of yoga pants that will last you for the long haul, then you will love these. They are made of high-quality and durable material that will have you comfortably practicing for the long haul.
Value
These yoga leggings range in price—but they are worth every cent and absolutely hold up their value.



Lightweight and breathable
Great range of motion
More expensive
Waistband uncomfortable to some
Anti-microbial deodorization fabric for odor control, along with especially supportive material design, the TSLA Yoga Pants are a perfect choice for any woman who enjoys yoga and who wants to look and feel comfortable and confident while doing it.
Read more
Fit
These pants have a relaxed fit that allows your legs some space to breathe. Their non-abrasion fabric material design provides optimal support along with excellent elasticity and durability from start to finish. Excellent elasticity with an enhanced range of motion which is exactly what you want and needs for a pair of yoga pants. These are a great option for those who are new to yoga as well as pros who have been practicing yoga for a long time.
Materials
These yoga pants are made from 87% polyester-13% spandex. With specialize designed TeslaGear WP15 fabric, they are designed for all seasons and will releases heat and wicks moisture with a cooling effect so you always stay comfortable.
Style
While yoga pants are not always the most flattering of garments the TSLA Yoga Pants are surprisingly well fitted and are available in a wide range of colors so finding something that fit your wants, needs, and style should not be too difficult. Most reviewers state that these are durable pants that hold up well to the rigors of yoga and that last a long time, making them a great investment for those looking for a durable pair of yoga pants.
Durability
Most reviewers state that these are durable pants that hold up well to the rigors of yoga and that last a long time, making them a great investment for those looking for a durable pair of yoga pants.
Value
These are very affordable in terms of price and they are easily attainable which makes them perfect for beginners and hobby enthusiasts as well as dedicated yoga students alike!



Lightweight, breathable fabric
Moisture wicking
Soft and comfortable
Flattering
Some find the compression uncomfortable
These perfect pants are lightweight, breathable and moisture wicking. Most women love the flattering compression through the thighs and find they hold their shape well and are not see through despite the seemingly thin fabric.
Read more
Fit
These pants have a wide flat waistband that sits just above the hips. There is more compression at the thighs than you would expect from this lightweight fabric and the pants flare out after the knees. Most users love this fit but some find the thighs a bit too tight and feel the bottoms flare a bit too much. Unlike many other yoga pants, each size is offered in a regular (33.5") and tall (35.5") length to fit a wider variety of body types.
Materials
90% Nylon and 10% Elastane. The combination of nylon and elastane (spandex) makes these pants very flexible. They will stretch easily and hold their shape well.
Style
These pants have a clean matte finish and come in black and dark gray. Most users note the fit to be very flattering and many women like wearing these pants for casual events as well as using them for exercise.
Durability
Despite the lighter and softer material, these pants are very durable and hold up well to machine washing. These yoga pants are lightweight, breathable and moisture wicking to keep you cool through a variety of exercises. The higher percentage of nylon fabric has the added benefit of some antimicrobial properties that will prevent these pants from holding onto odor.
Value
These pants are slightly more expensive but high quality and very breathable..



Really stylish
Form-fitting
Allows for a full range of motion
Keeps moisture at bay
Fast drying
Machine washable
Price varies
Some users think they fit too tightly
Gaiam is a huge name in the yoga world—they literally make everything you would need to practice. These yoga pants by Gaiam are incredibly comfortable and come in lots of colors and fun patterns to choose from! If you want a pair of pants that will give you the perfect fit, check them out!
Read more
Fit
When it comes to fit, these are really form-fitting but also really comfortable. They are super flexible and allow for a full range of motion—and the best part is that they are supportive and breathable.
Material
These yoga leggings are made of Dri-motion fabric that will keep sweat and moisture at bay—and will ensure that you stay fresh and clean.
Style
Style is important to a lot of people, and yogis are no different. Gaiam yoga pants come in lots of colors and patterns available—so if you want options, this brand definitely allows for that.
Durability
These yoga pants are specifically made for yoga. They are designed to be incredibly durable and get you through all of your poses for the long haul.
Value
The price for these leggings varies—some colors and patterns are more expensive than others—but at the end of the day, these definitely hold up their value.
Criteria Used for Evaluation


Fit
When we think of yoga pants most people see the classic and flattering boot-cut stretchy pants but there are actually a wide variety of options for style and fit of yoga pants. Some people are most comfortable in leggings that fit like a second skin while others prefer to have looser pants that can provide some airflow as you move. We've included a range of different fit options to give you a little more variety.


Materials
Finding the appropriate material is essential to a good pair of yoga pants. The best options will allow your legs to breathe and wick away moisture without inhibiting any of your movement. Some common fabrics found in these yoga pants are:
Spandex
Spandex (or Lycra) is perhaps the most common ingredient in any fabric blend designed for yoga. This synthetic fabric provides a great amount of stretch and elasticity to a good pair of pants. It is also ideal for making up body-hugging shapes that are so common to flattering yoga pants. The elasticity is very durable and helps the fabric retain its shape after use. Spandex also tends to be lightweight and works well for wicking away moisture.
Nylon
Similar to spandex, nylon is great for adding softness and stretch to any clothing. It is very breathable and also has some moisture wicking and antimicrobial properties that make it an ideal exercise fabric.
Cotton
Cotton may sound like an odd option for exercise fabric as it has a tendency to absorb moisture and can become heavy with sweat. While it may not be your best bet for hot yoga, it does add softness to clothing and controls odor much better than many of the synthetic fabrics.
Hemp
Hemp is surprisingly soft and much more durable than cotton. This lightweight fabric is great for making breathable and comfortable yoga pants.
Polyester
Polyester is a very common fabric found in yoga pants. This essentially plastic fabric does not sound like the most flexible option for yoga but its moisture wicking ability is great for keeping you cool and dry through your practice.


Style
The best yoga pants are becoming more and more common outside of the gym. They are generally very comfortable and flattering so we love to wear them on errands or out walking the dog. Whether you intend to keep the best yoga pants in the yoga studio or you plan to have them double as casual wear, you want to look good. We looked for options that come in a variety of colors and have a flattering fit and style.


Durability
As the best yoga pants are becoming a staple of many women's wardrobes, there are a lot of cheap options on the market that are not built to last. We looked for pants that will hold up to your regular workouts with tearing, thinning or getting stretched out.


Value
The best yoga pants can be expensive. We want to make sure that if you are paying a lot for your pants it is worth the investment. We looked for options that are very well made with high-quality fabric and also included some budget options as well.
Expert Interviews & Opinions
Most Important Criteria
(According to our experts opinion)
Experts Opinion
Editors Opinion
Users Opinion
By Default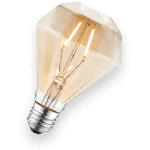 It's all in the details
Remember to look for the extra features!
Depending on your wants and needs, you may like to have hidden pockets or waist drawstrings in your yoga pants.
Make sure you find pants that meet your needs and any special requirements you have- otherwise they will just be a waste of your money!
Proper care extends the life of yoga pants.
Proper Laundering of your yoga pants will make them perform and last longer, most manufactures do not recommend drying in an automatic dryer. Also using a sports wash is better than standard laundry detergent and fabric softener should almost always be avoided.
Other Factors to Consider


Flexibility
An ability to stretch is absolutely essential for any best yoga pants. In addition to being able to stretch, you will want pants that hold their shape well and snap back into place. Having too much stretch and not enough elasticity makes for an unflattering fit and uncomfortable yoga practice.


Use
Most important for finding a good pair of the best yoga pants is do they work for yoga? We looked for the best yoga pants that will be comfortable through an entire practice and focused on pairs that have additional features that make them ideally suited for yoga. For example, moisture-wicking material, chafe-resistant seams and wide waistbands that will stay up as you move.
Some of the best yoga pants may be better suited to different practices. Of course, you will want lighter weight pants or even shorts if you plan to practice hot yoga. However, the intensity of your practice may also play a factor in determining which yoga pants are best suited for you. For gentle Hatha or Yin yoga, you may want a looser cut and softer material so you can sink comfortably into your poses. For basic yoga, you may want a typical bootcut or straight leg yoga pant to keep you covered as you exercise. Finally, for higher intensity flow classes such as Ashtanga, you will want a streamlined pant that will not have any extra fabric flapping around and getting in your way.
Are these strictly for yoga, or do you plan to use these pants for other exercises or even casual wear? Consider where you will be wearing these pants and which fit is the most reasonable for your situation. If you plan to do some running, boot cut pants may have a bit too much fabric for you.


Breathability
Hot yoga will make anyone sweat but other studio classes may not necessarily have the same effect. Some people sweat buckets as soon as they begin to exercise while others really need to get their heart rate up before they start dripping. If you are in the former group you may want to opt for options that are made of synthetic fabrics as they will wick away moisture much better than cotton blends. Also, those prone to sweating may choose to avoid light colors, particularly grey as they tend to show sweat more.
Frequently Asked Questions
q:

What should I wear for hot yoga?

a:

Hot yoga is meant to make you sweat so you will want to choose your fabric accordingly. You will want a breathable and moisture-wicking fabric to prevent you from overheating and you may also consider a shorter length or even shorts to allow your legs to breathe a bit more.
q:

How do I wash yoga pants?

a:

Each manufacturer will have different recommendations but in general, it is best to wash yoga pants inside out with other synthetic fabrics to avoid pilling. It is also best to avoid fabric softener and machine drying as much as possible as this may affect the moisture-wicking properties of many of these best yoga pants.
Subscribe to our newsletters